Own a Mansion with Celebrity History on a Private Island Overlooking NYC for $11M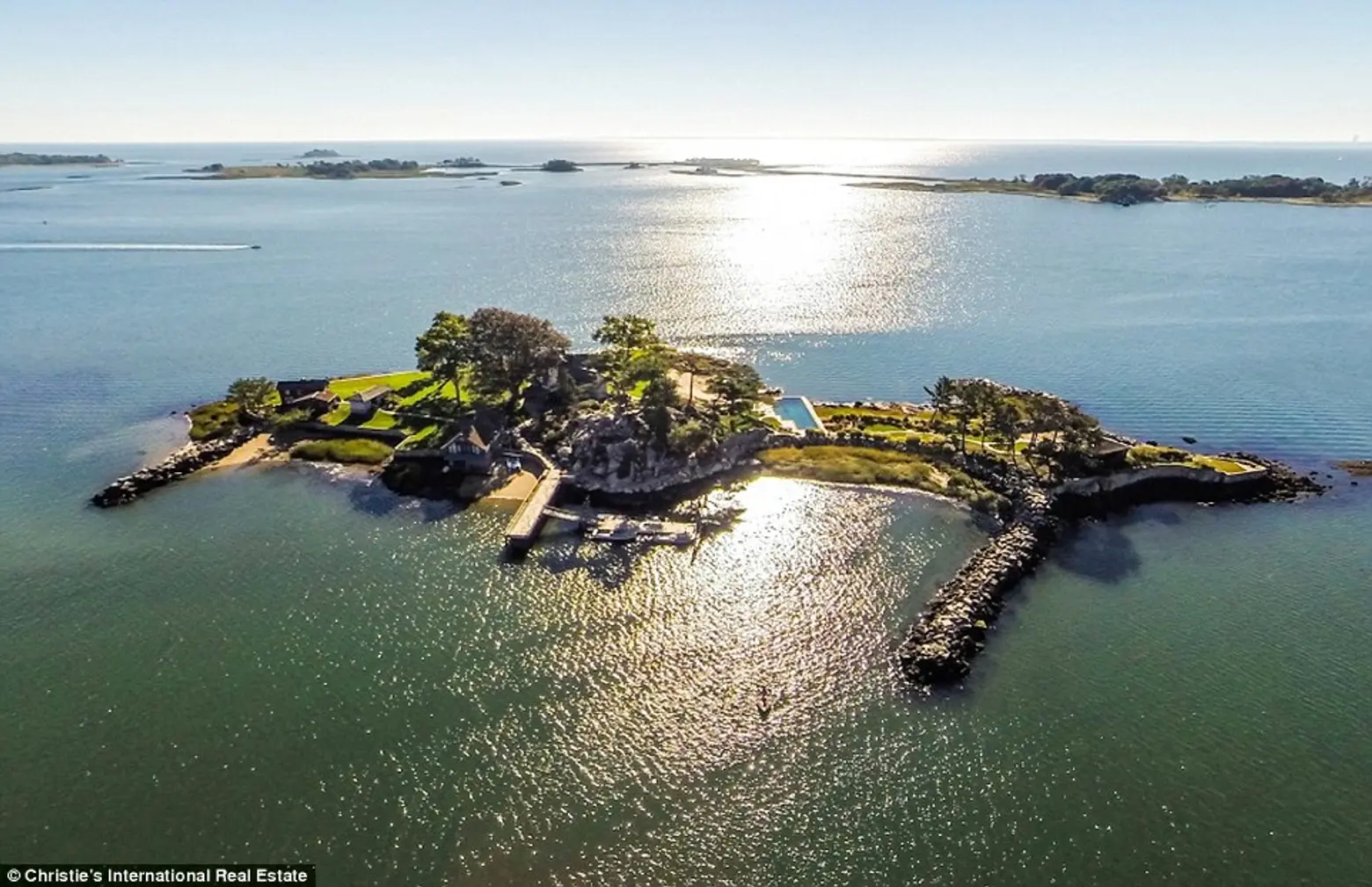 Considering the fact that New York City townhouses go for tens of millions of dollars and luxury condos are climbing into the hundred million range, $11 million for an entire private island and mansion seems like quite the bargain.
Tavern Island is a 3.5-acre piece of land located in the Long Island Sound near Rowayton, Connecticut, overlooking NYC. According to the Daily Mail, in the 1950s and '60s, theater impresario and lyricist Billy Rose owned the island and hosted lavish parties for the likes of Marilyn Monroe, Maureen O'Sullivan, and Barbara Streisand. In addition to these epic bragging rights, the new owner of the island will gain a six-bedroom English Colonial mansion dating to 1900, private beach, swimming pool, and a docking area and boat for access the mainland.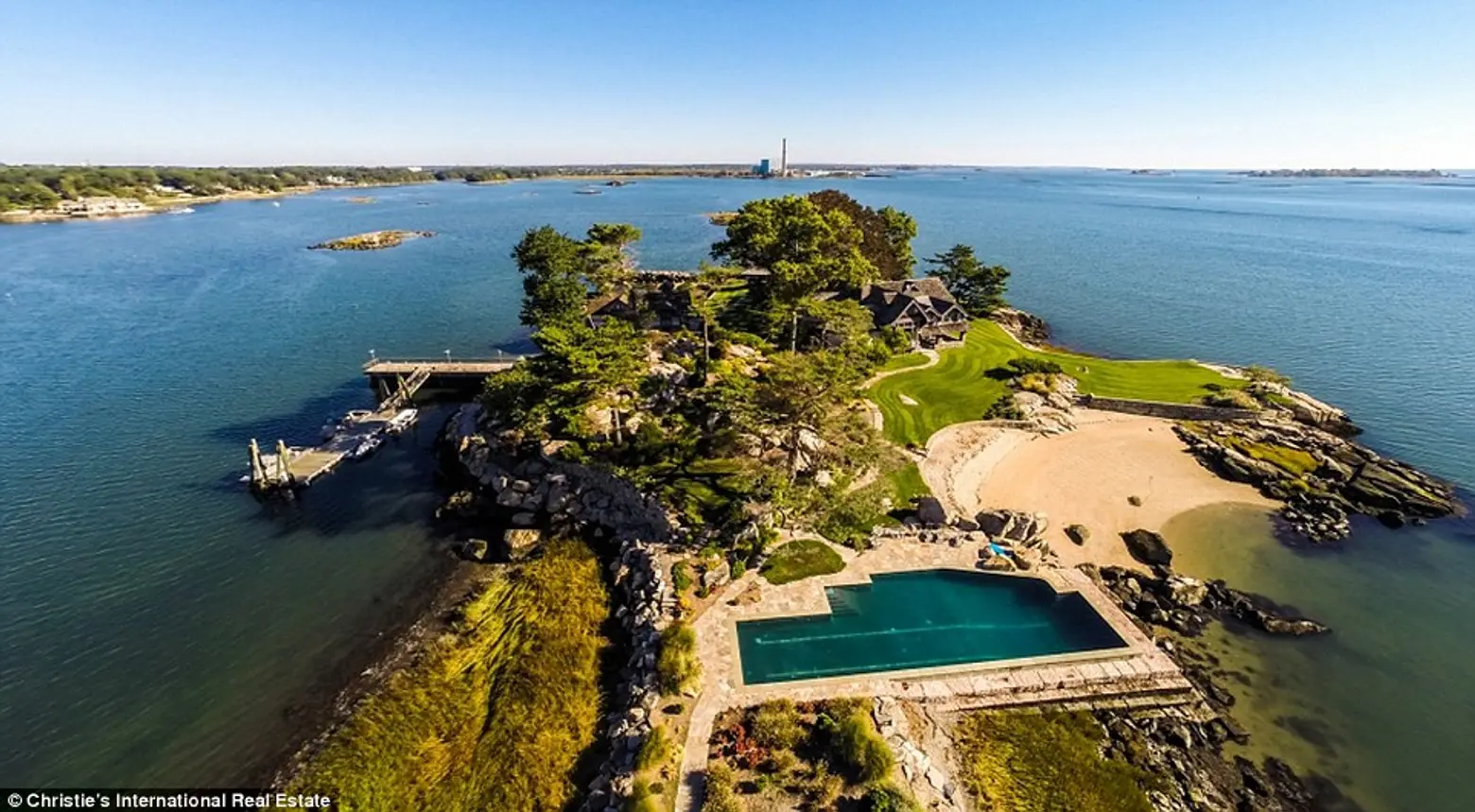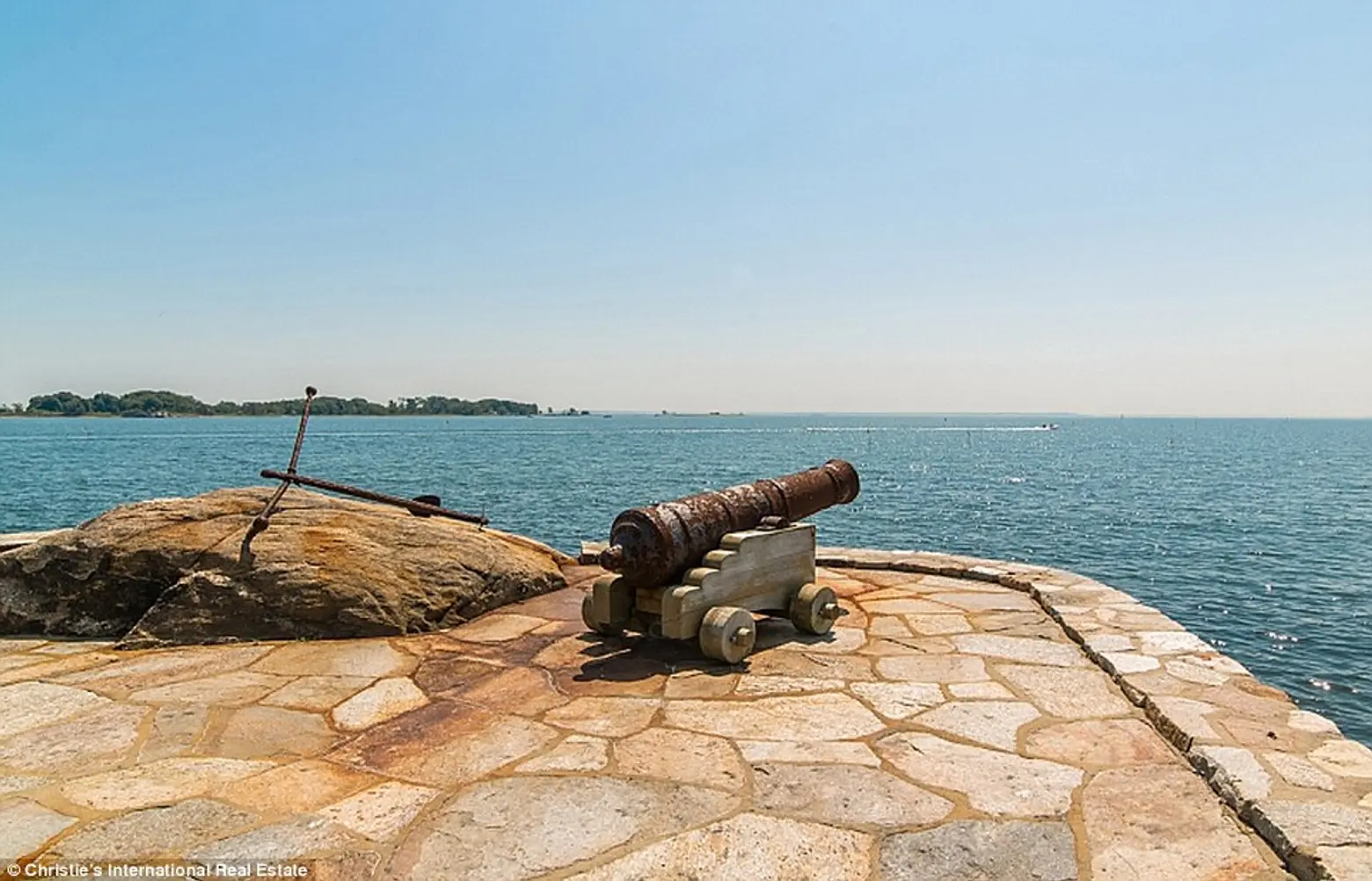 Tavern Island was settled in 1651 by the colonial English, making it through the British invasion of Norwalk, CT in the Revolutionary War. It later became a key landmark for harbor pilots, guiding their vessels to land and serving as a spot for captains and crews to enjoy a celebratory drink, hence the name Tavern Island. The property still has an antique canon that is pointed out to sea.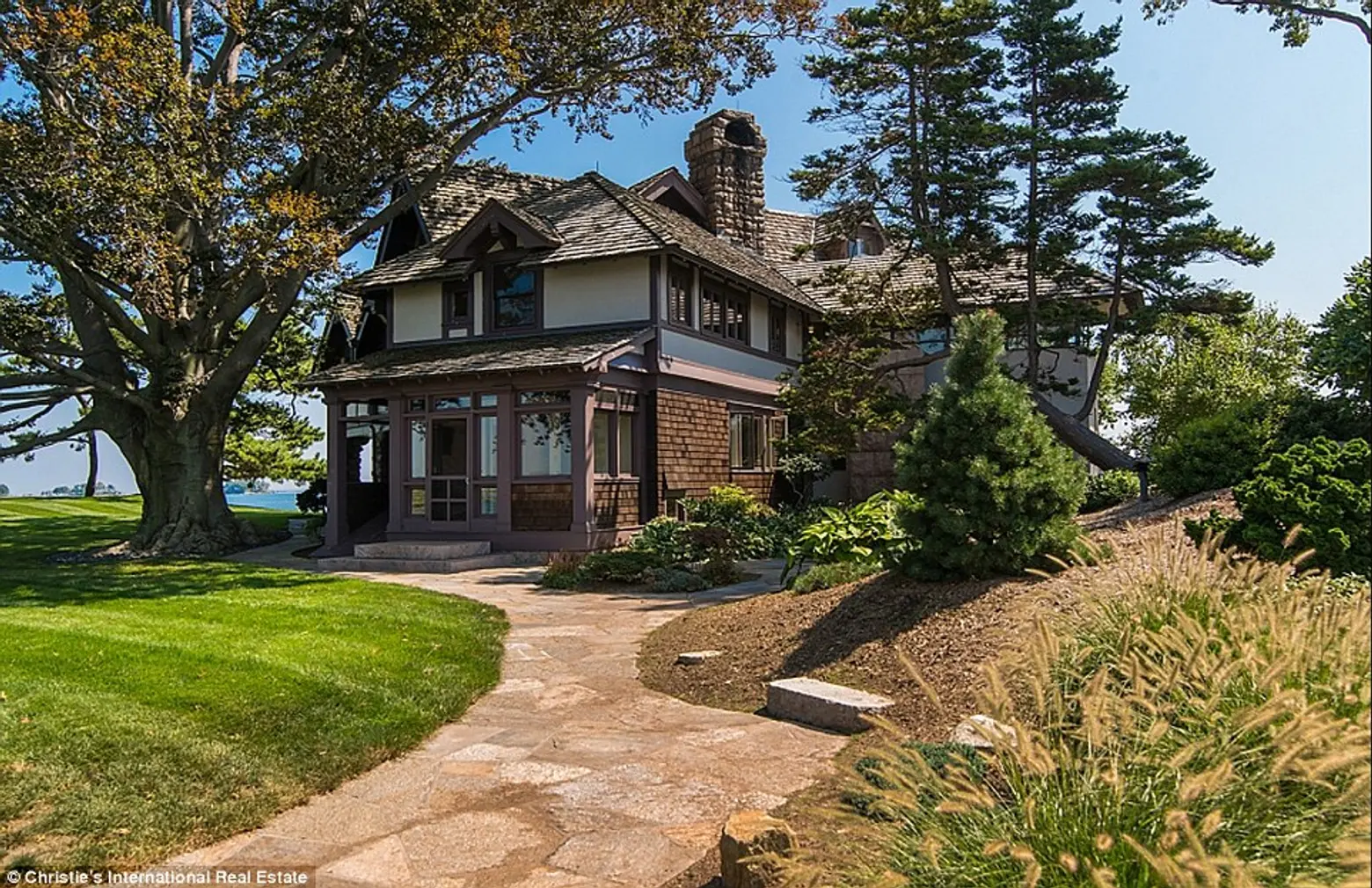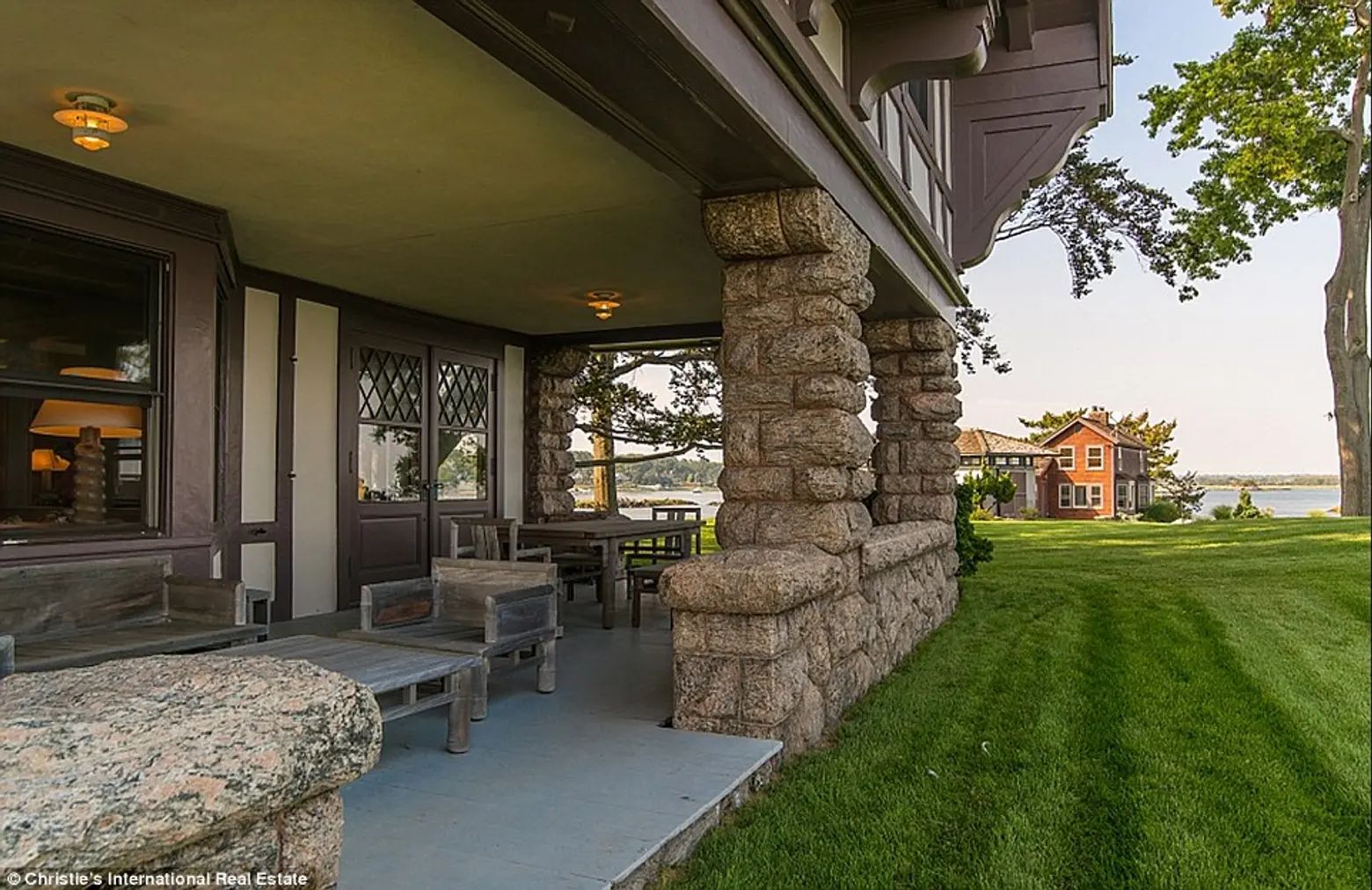 The 6,100-square-foot main house was constructed in 1900 of native stone and other local materials that were carried to the island over frozen waters by oxcart, according to Private Islands Magazine.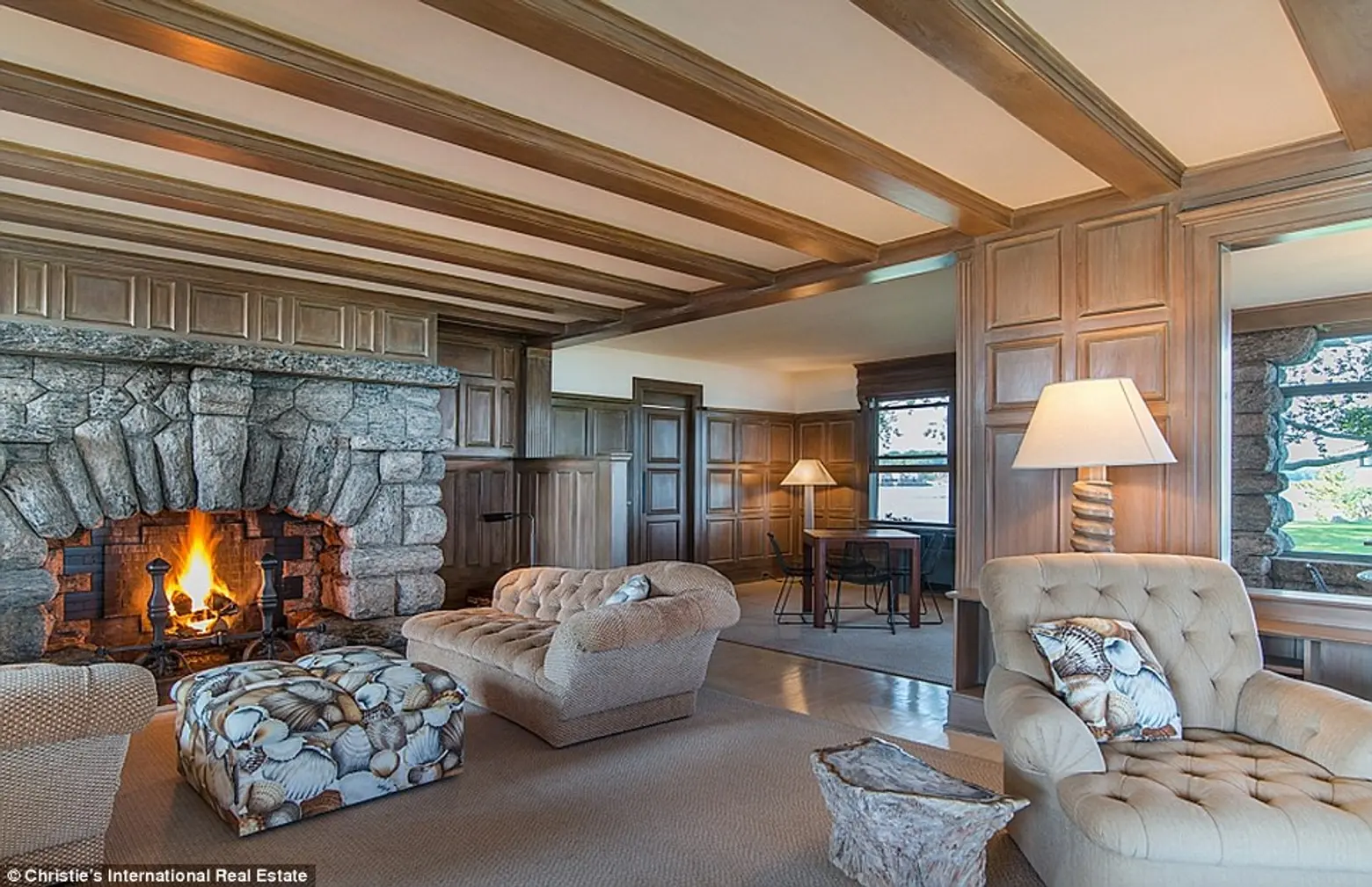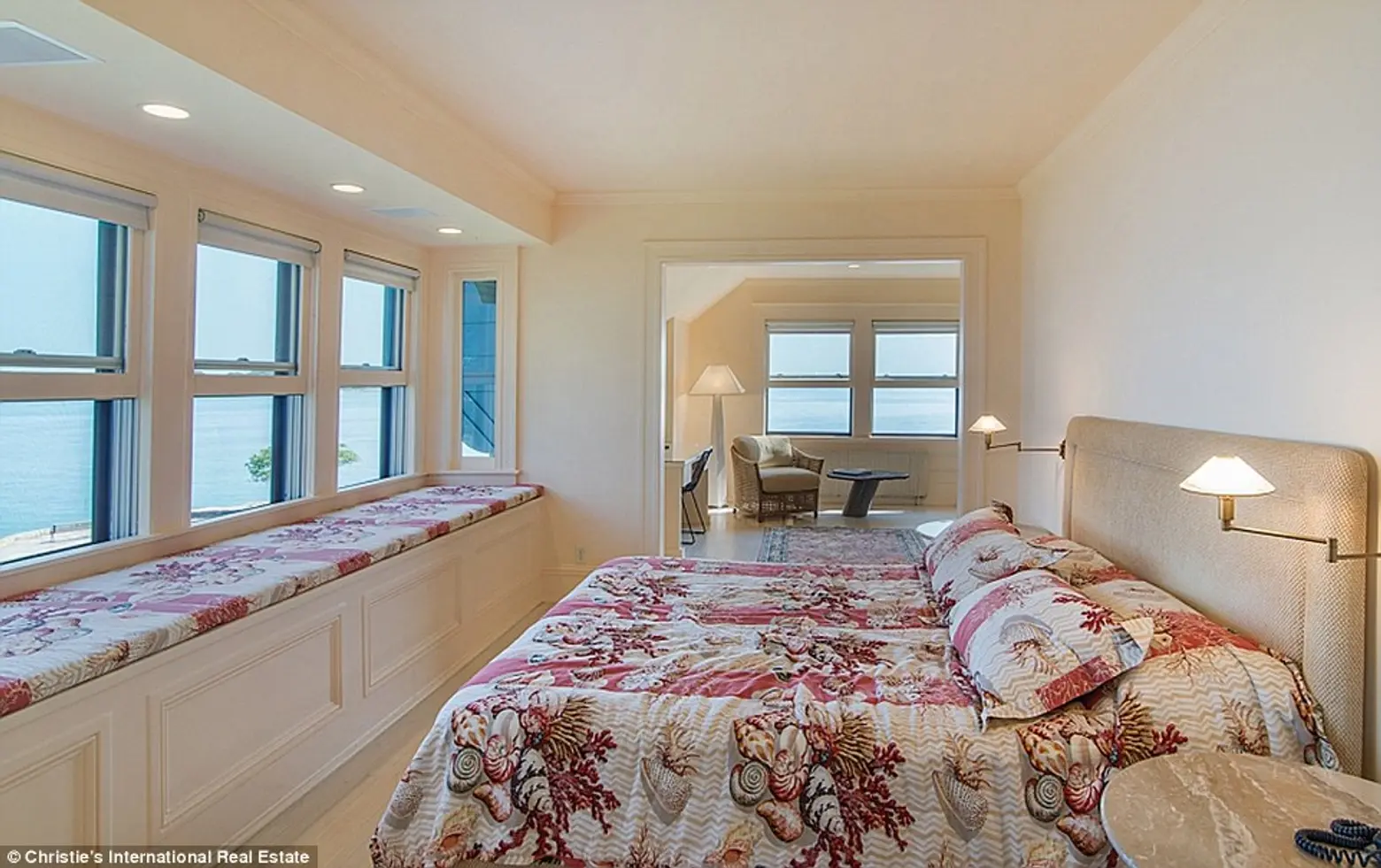 The three-story house boasts six bedrooms, two offices, a gym, and a steam room. The stone carries through to the interior, adorning fireplaces and certain walls. All of the rooms have spectacular views.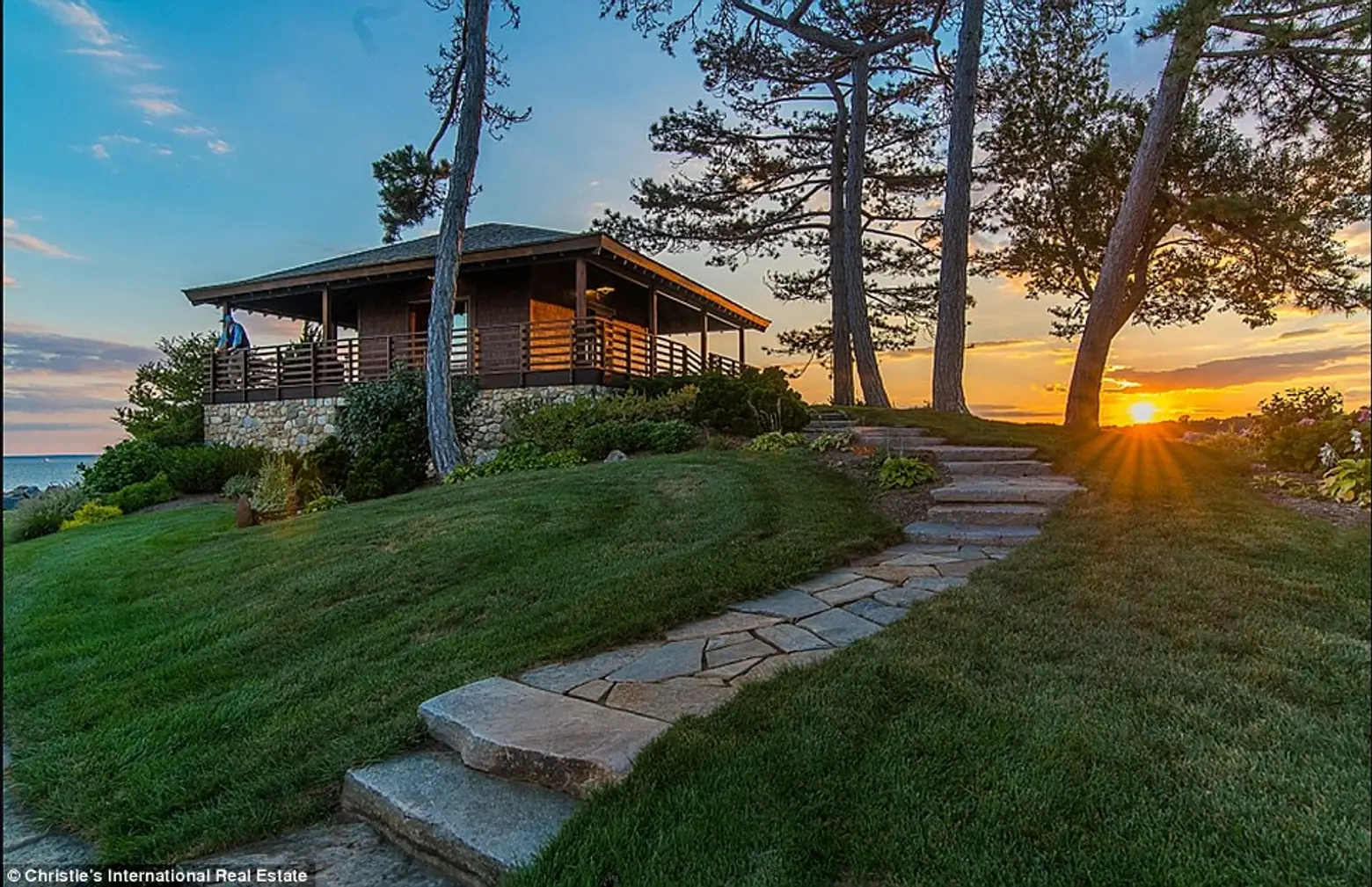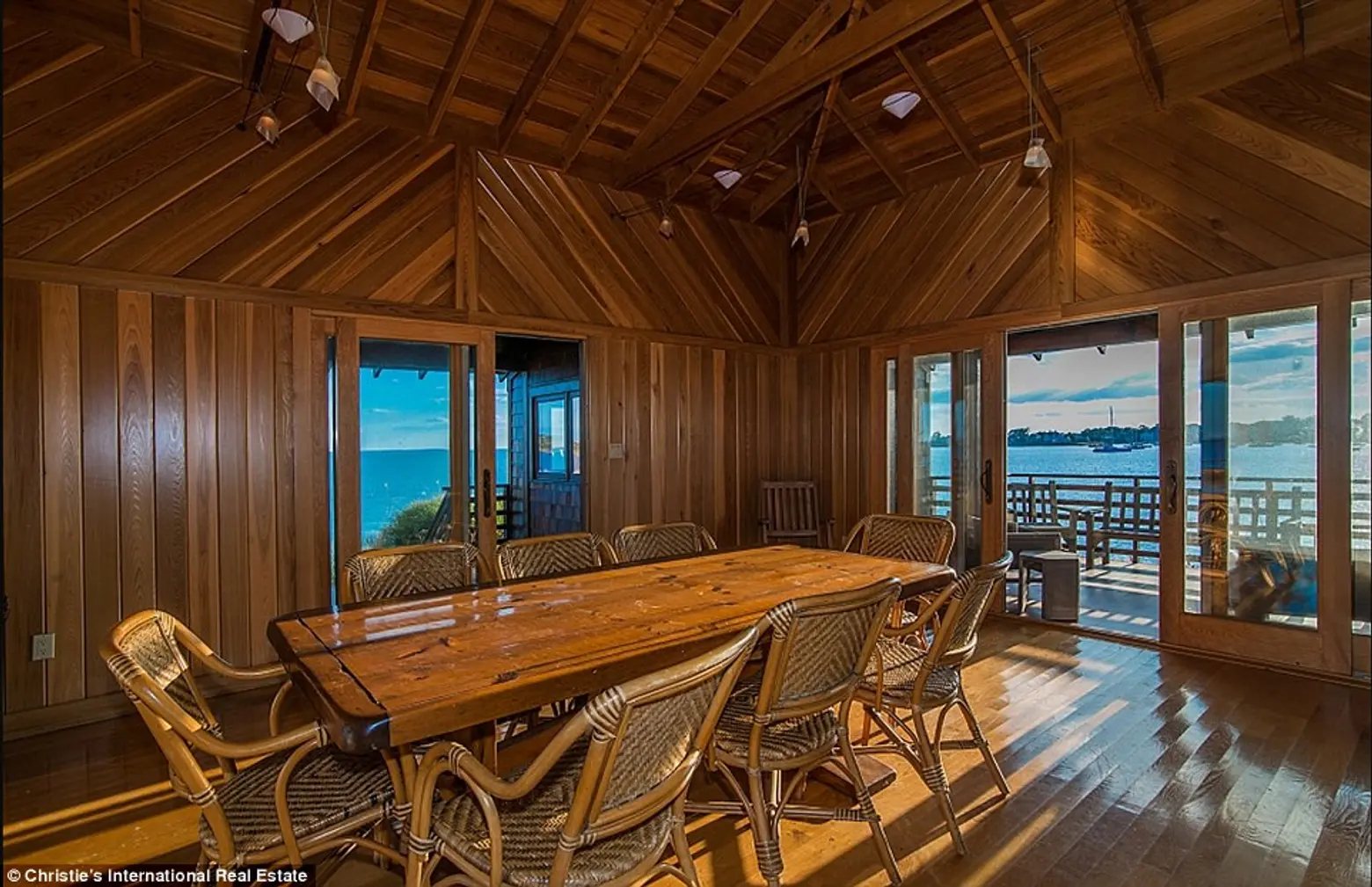 The property offers a two-bedroom cottage, which originally served as a home for the harbor pilot and was later rented by writer Lillian Hellman. Additionally, there's a two-bedroom boat house with game room and workshop, a one-bedroom tea house with a meeting room (pictured above), and a large three-car garage.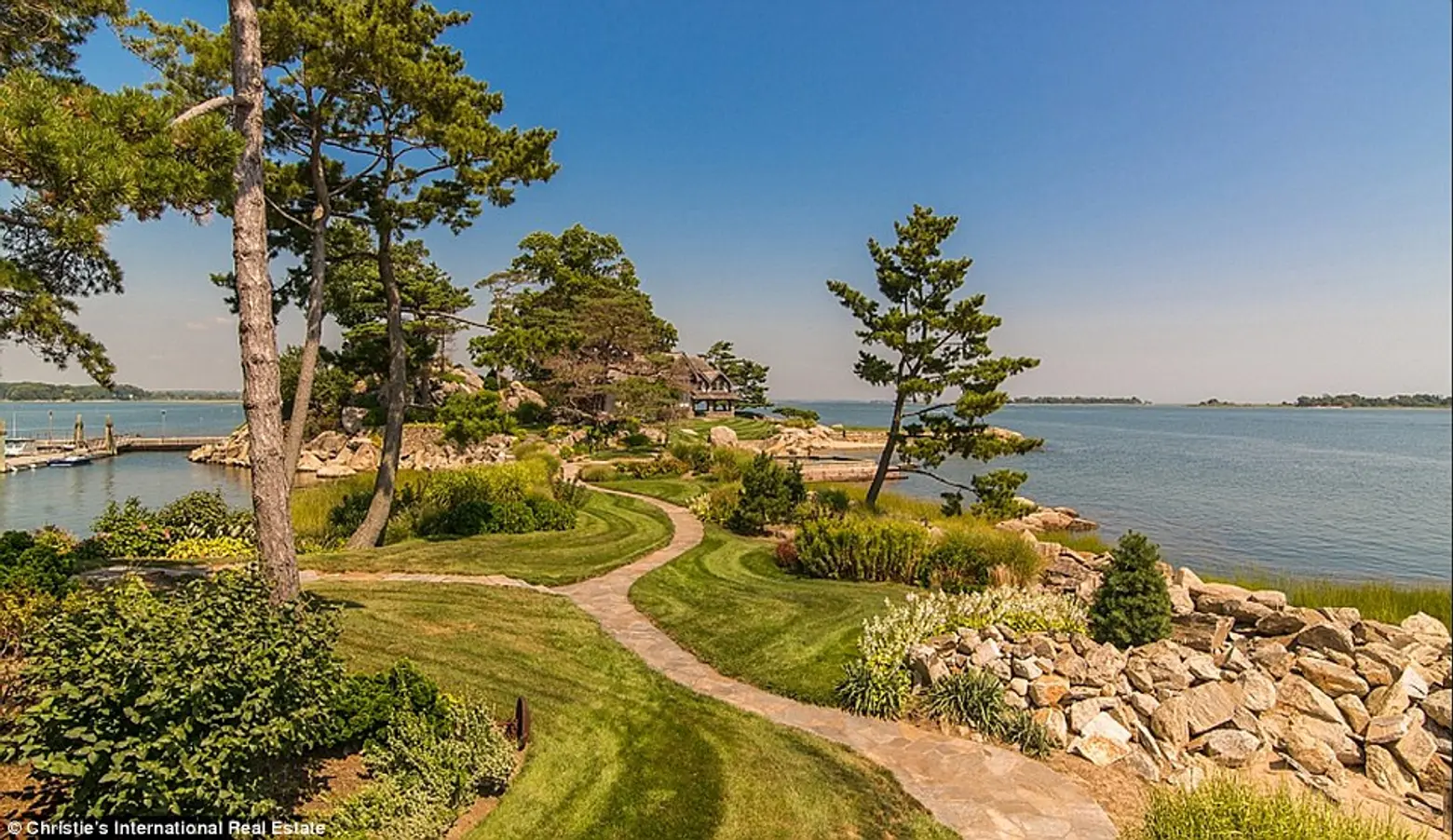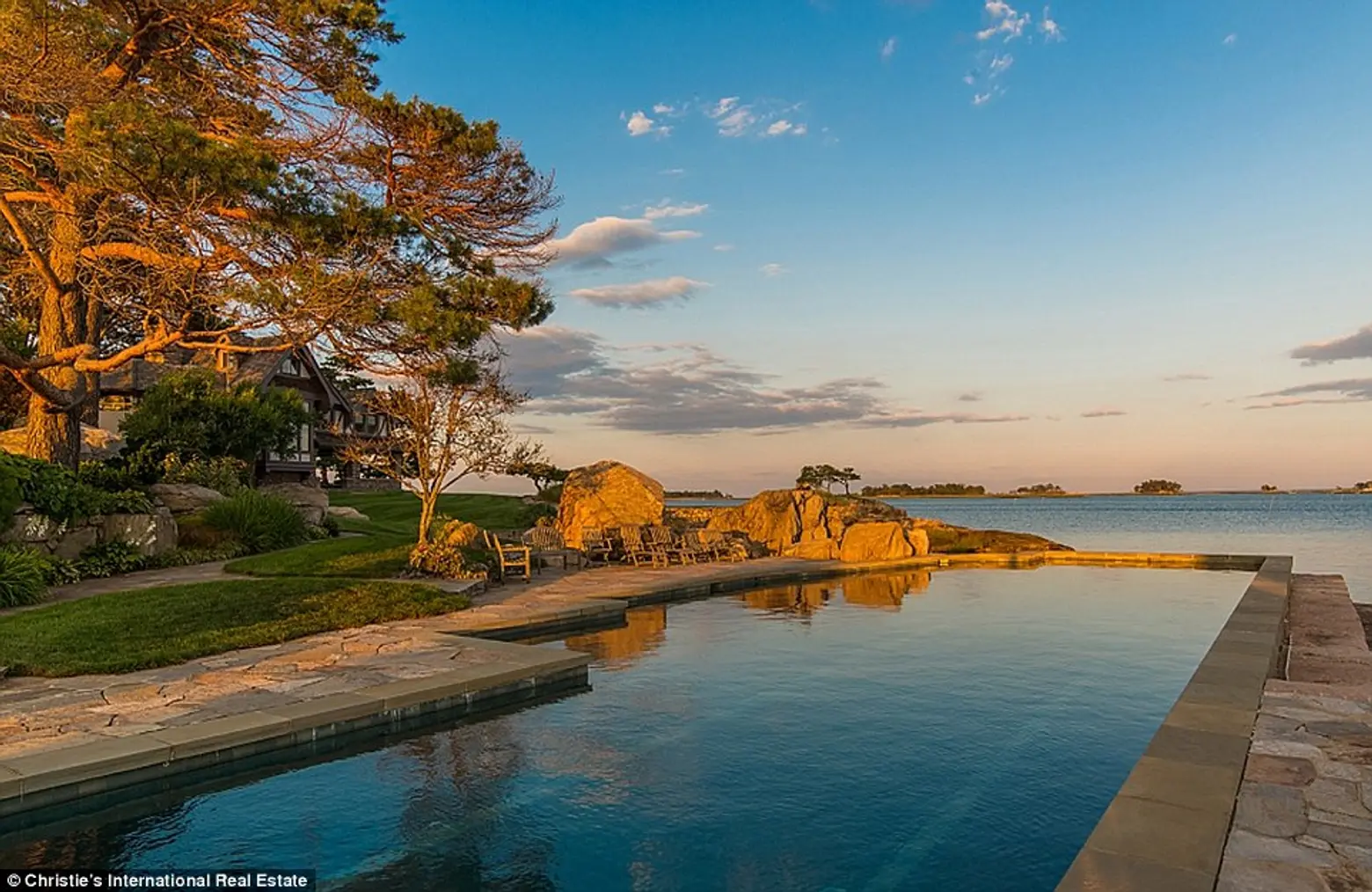 But of course it's the meticulously landscaped grounds and outdoor perks like a fire pit, private beach, and 25 x 75-foot swimming pool that make this island truly one-of-a-kind.
To get to the mainland, a boat at a private dock shuttles passengers. The current owners have lived on Tavern Island for the past 30 years and went to great lengths to preserve the historic compound as well as update it with modern conveniences like city water and electric, an on-site generator, and an 8,000-gallon fuel oil tank. And since the island is just an hour drive to Midtown, this seems like the perfect alternative to the Hamptons.
Considering the entire island is one tenth the price of Manhattan's One57 penthouse, we want to know your thoughts on the value.
[Listing: Tavern Island by Rick Higgins of the Higgins Group]
[Via Daily Mail and Private Islands Magazine]
Photos via Christie's International Realty
RELATED: