With ridership booming, NYC Ferry could get new express routes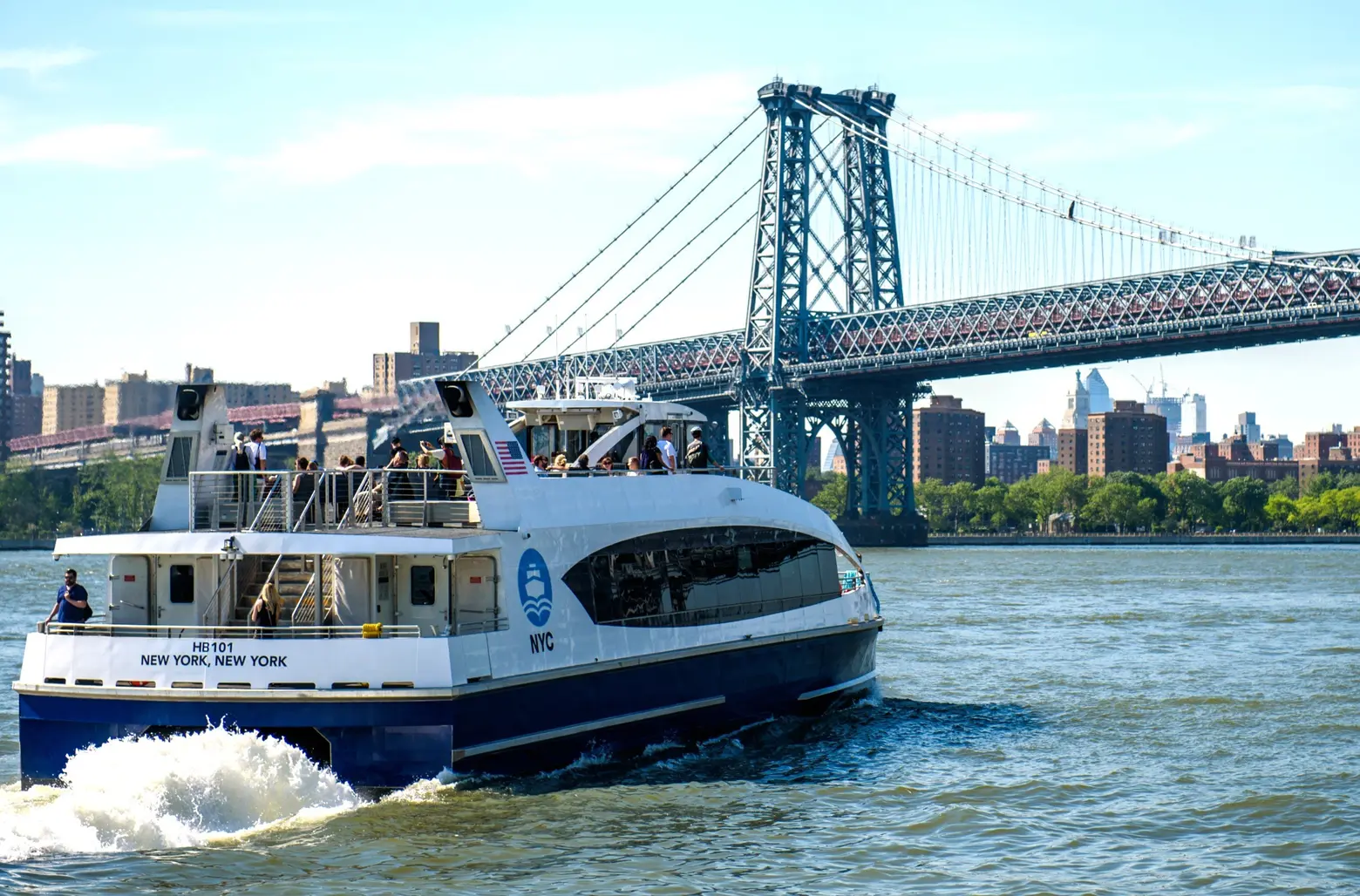 In a city with both its subway and bus currently in crisis, hearing anything positive about a transit system seems impossible. But, as the New York Times reports, the popularity of New York City's ferry service continues to grow, with its fleet carrying 700,000 more passengers than officials had first expected. Plus, two of the four ferry routes already serve more riders than had been projected for 2019. The success of the citywide ferry, which serves as an alternative to the problem-plagued trains, has officials brainstorming ideas for express routes to get commuters to their destinations even faster.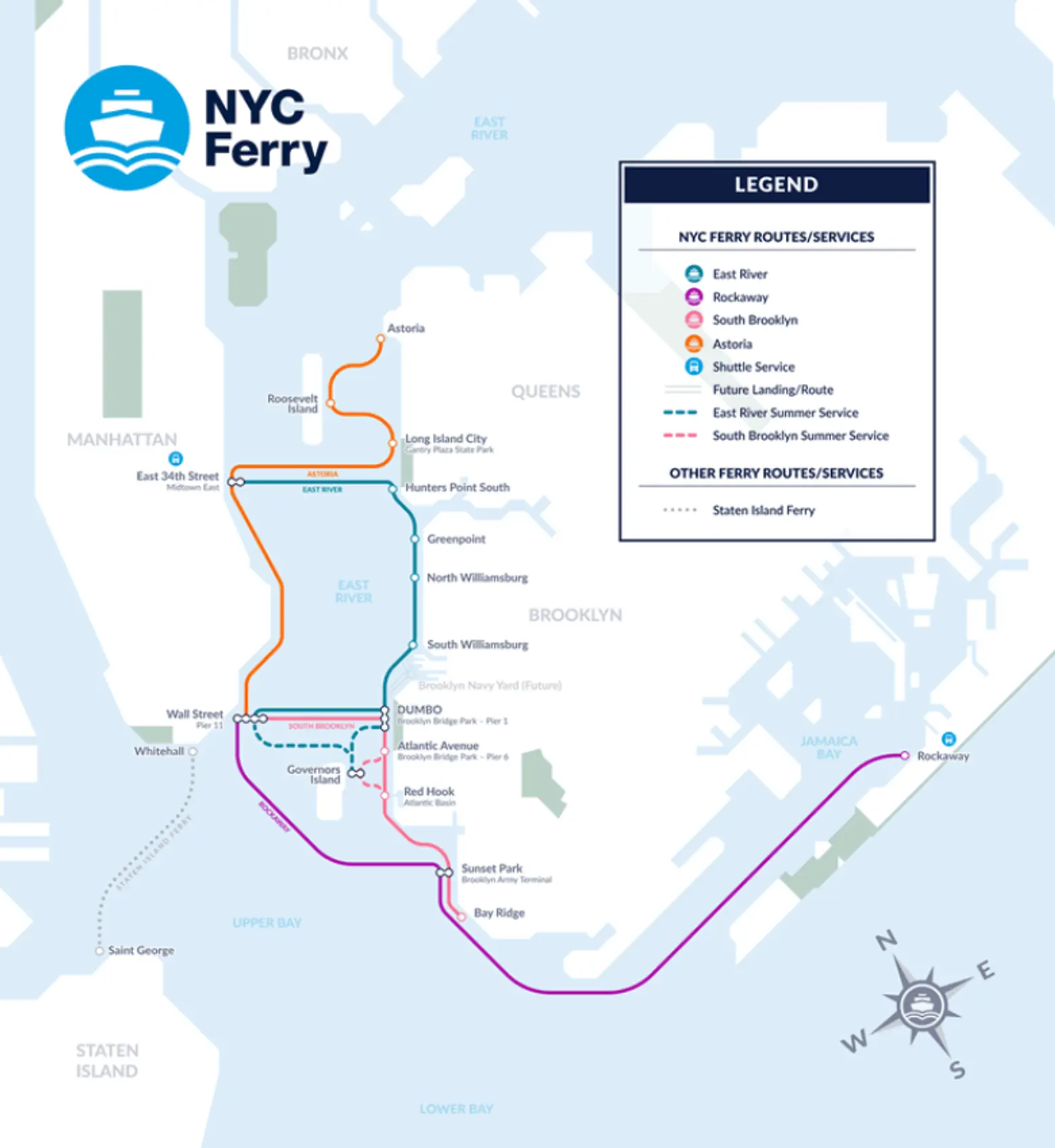 NYC Ferry map courtesy of NYC Ferry & Hornblower
The ferries, operated by Hornblower, have been so popular with New Yorkers, additional boats were added this summer and fleets under construction were redesigned to be larger. Instead of boats with a 149-rider capacity, new boats were designed to hold 349 commuters. The city's Economic Development Corporation recently approved the construction of three more larger boats, for a total of six.
Four routes currently run with stops in the Far Rockaways, Long Island City, Astoria, South Brooklyn, East 34th Street and Wall Street's Pier 11. In the summer of 2018, the Lower East Side route will launch, with stops in Stuyvesant Town, Corlears Hook and Wall Street. The Soundview route will also take off next summer, connecting communities in the Bronx and Upper East Side to lower Manhattan.
The chief executive of Hornblower, Terry MacRae, told the Times that service might benefit from express boats that run similarly to express subways. This means a boat could travel from one crowded port directly to its destination, with no stops in between.
While operating the ferry is not cheap for the city, whose investment could surpass $325 million by 2023, it's a deal for riders. The luxury expedition costs just $2.75 per ride, the same price as the subway, and offers fresh air and better views.
[Via NY Times]
RELATED: