Williamsburg Loft Has Private Rooftop Deck, Panoramic Views, and Cool Industrial-Style Details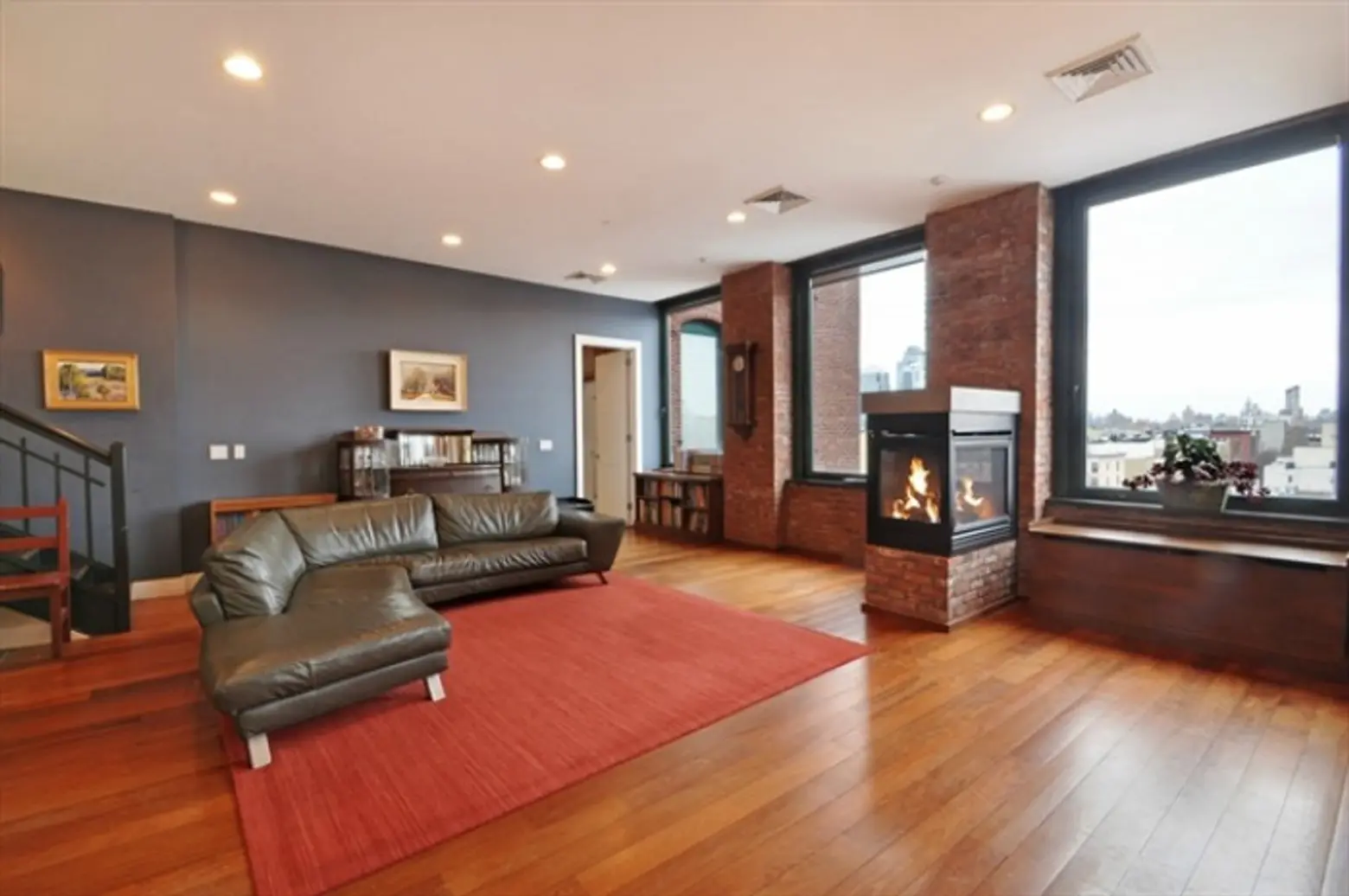 When this steam factory was built in 1900 one might have been hard-pressed to convince anyone it would house elegant loft-style living over a century later — with a monthly rent nearly 8x greater than what most New Yorkers made in a year! Preposterous!
Yet, here we are in 2014, totally bowled over by this simply gorgeous Williamsburg penthouse at 500 Driggs Avenue in the heart of the North side.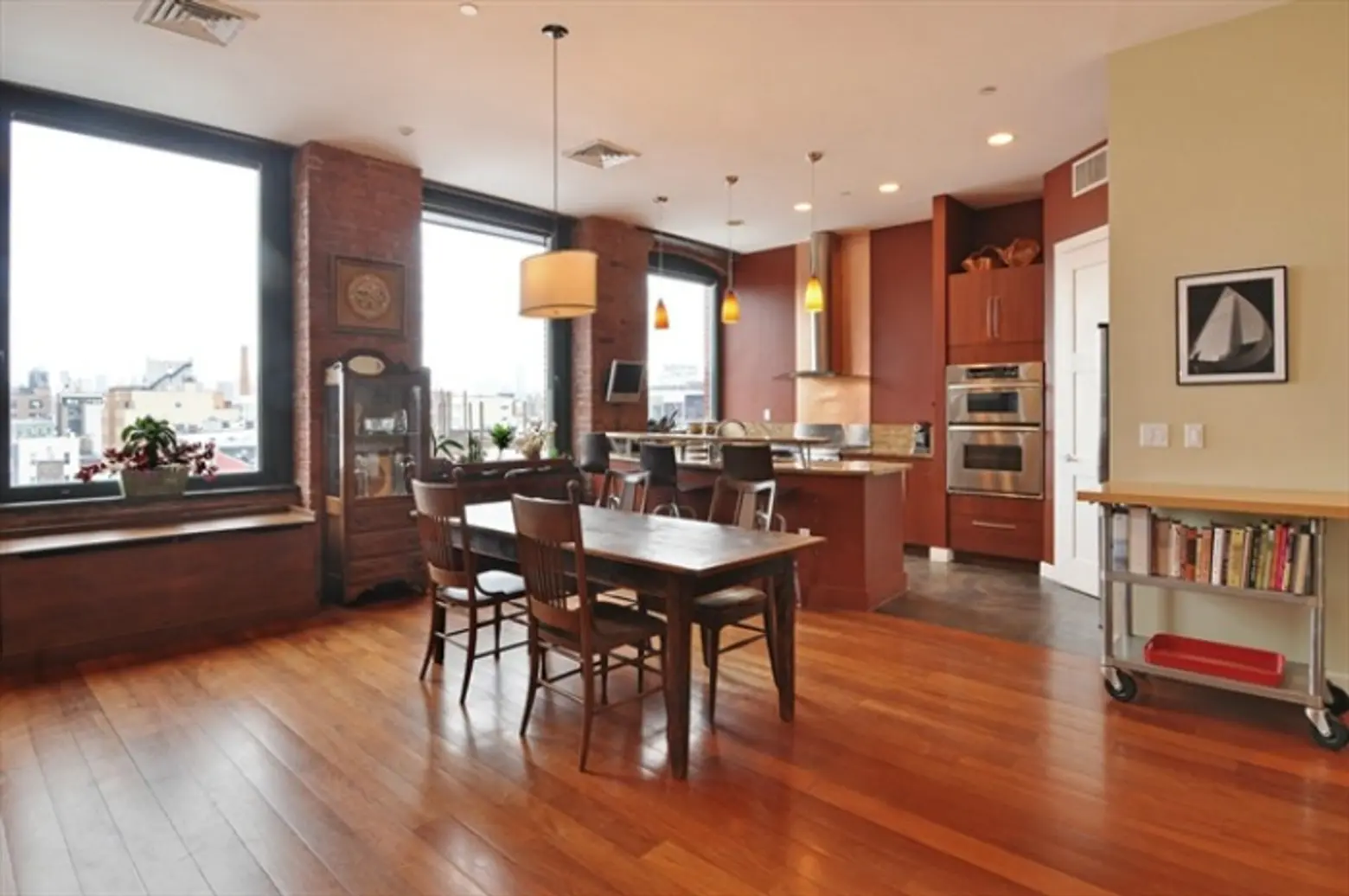 And those industrial-style details left over from a bygone era? Let's just say the unaltered exposed brick, 10.5-foot-high ceilings, over-sized factory windows and iron columns all add to the timeless appeal of this 2500+ square-foot residence. Of course, they've been folded into a masterful renovation that strikes a perfect balance between early-20th century charm and modern day living. And that includes what we can only imagine was once a typically boring factory roof – now a 1,700-square-foot finished wood terrace that truly has you feeling like you're sitting on top of the world — well at least on top of Brooklyn, which for some of us is the world.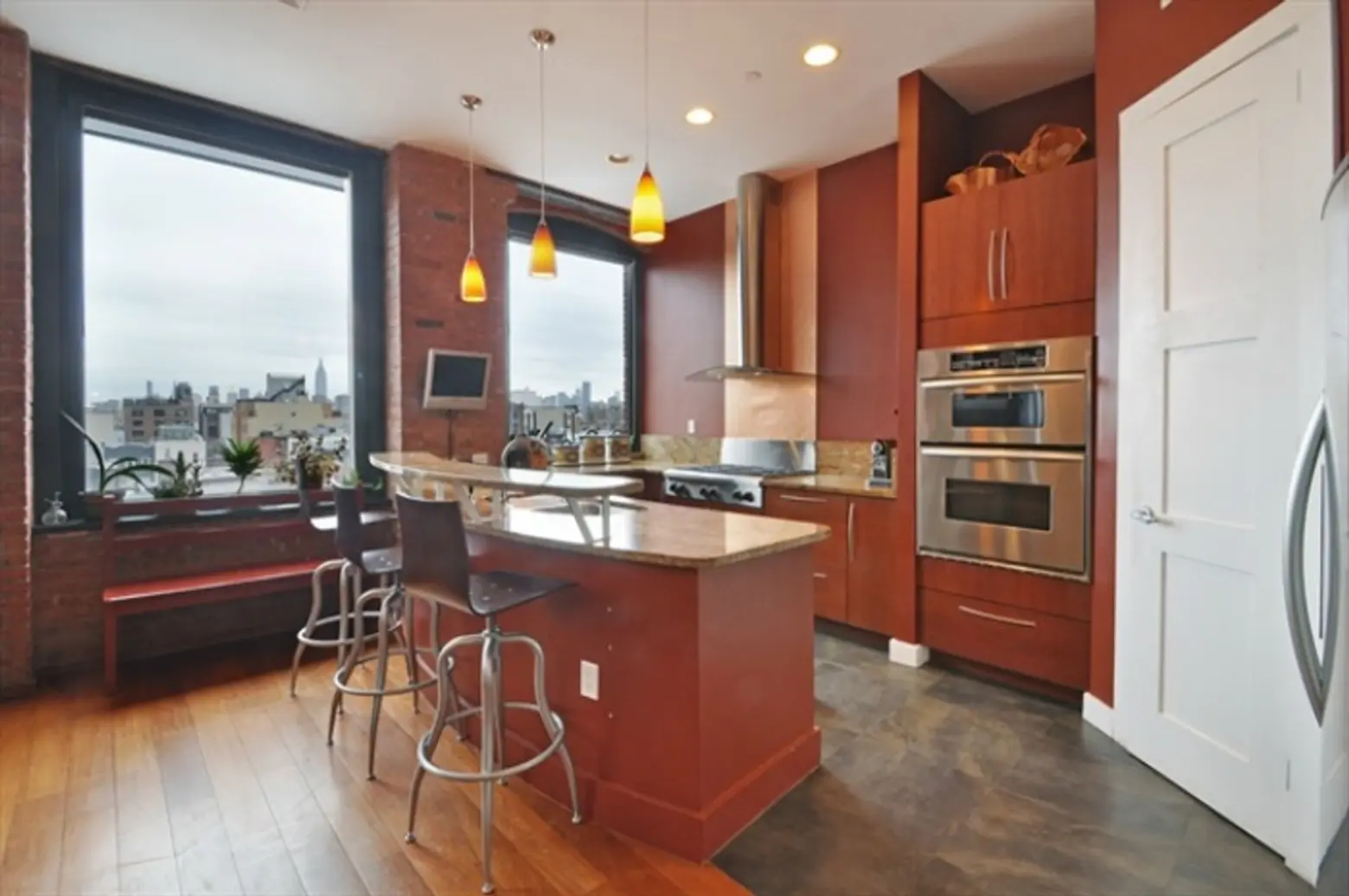 The main level's open floor plan features an expansive 28' x 21' living room, state-of-the-art open granite kitchen that boasts a Kitchenaid Superba SS appliance package, and a lovely dining area, all bathed in light courtesy of the five enormous windows running the full length of the space and beautifully showcasing the stunning wide plank wood floors. Off the main living area is the family room fully-wired for entertainment, a cozy den, and a bright and cheery bedroom.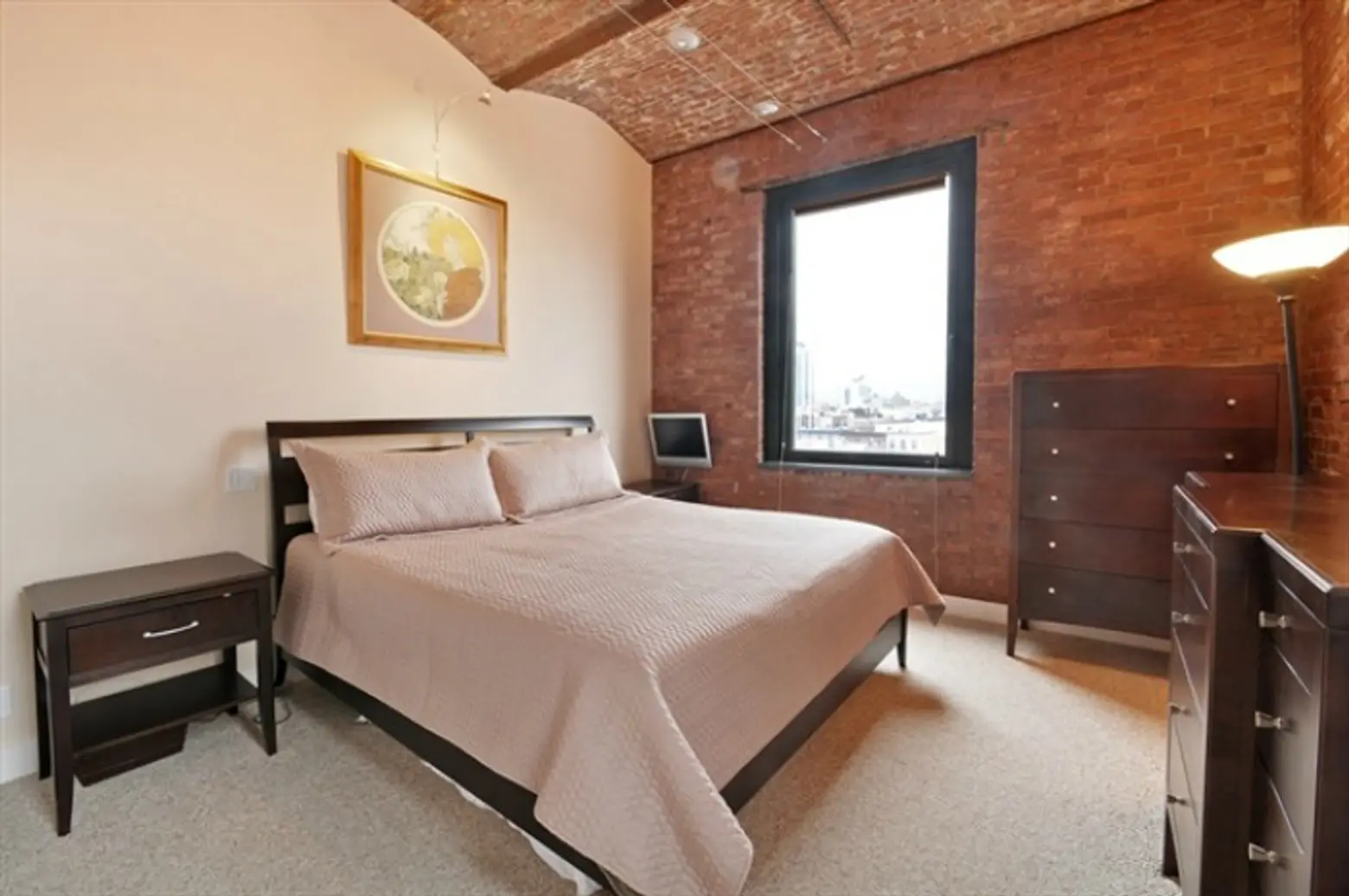 In its own private corner sits the elegant master suite with a fantastic "vaulted" exposed brick ceiling, two sunny exposures, walk-in closets, dressing room, and a heavenly marble  ensuite bath.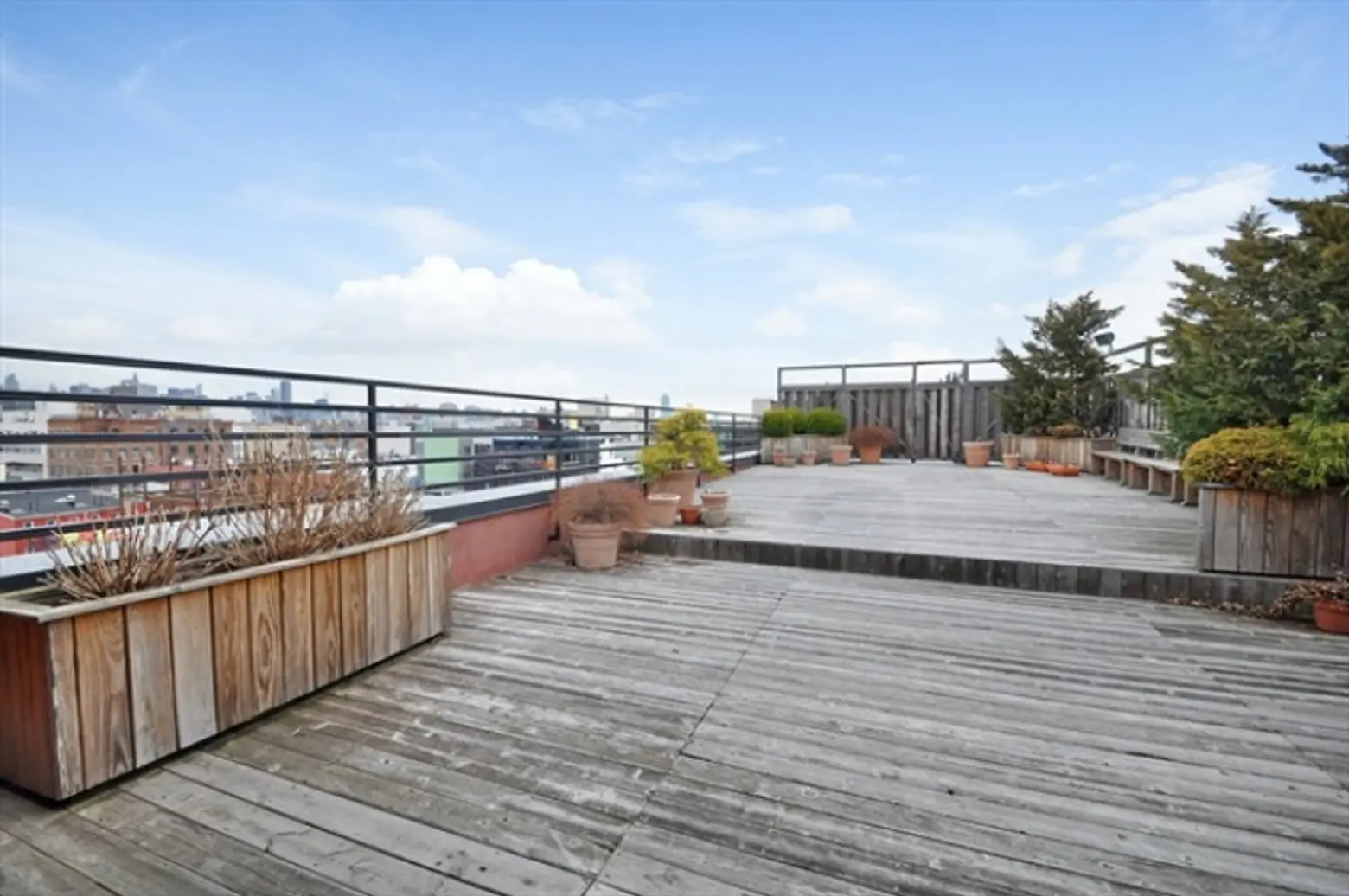 Need to get a little work done? It's a short commute up the stairs to a 200-square-foot home office, though its proximity to the roof deck and its spectacular views might make it a little hard to concentrate! An added bonus on this level? An enclosed guest room/suite with its own bathroom – your friends will be vying for an invite to sleep over and venture directly out onto the terrace for their morning cup of wonderful.
If you want to see what $12K a month can get you in the North side of Williamsburg (apparently quite a lot!), Corcoran agents Evan Church, Marvin Chu and Chris Cavorti will be happy to show you. Or, check out our gallery below.
[Listing: 500 Driggs Avenue, Apt 613 by Corcoran]
[via CityRealty]