Whimsical Map Colorfully Details 400+ New York Icons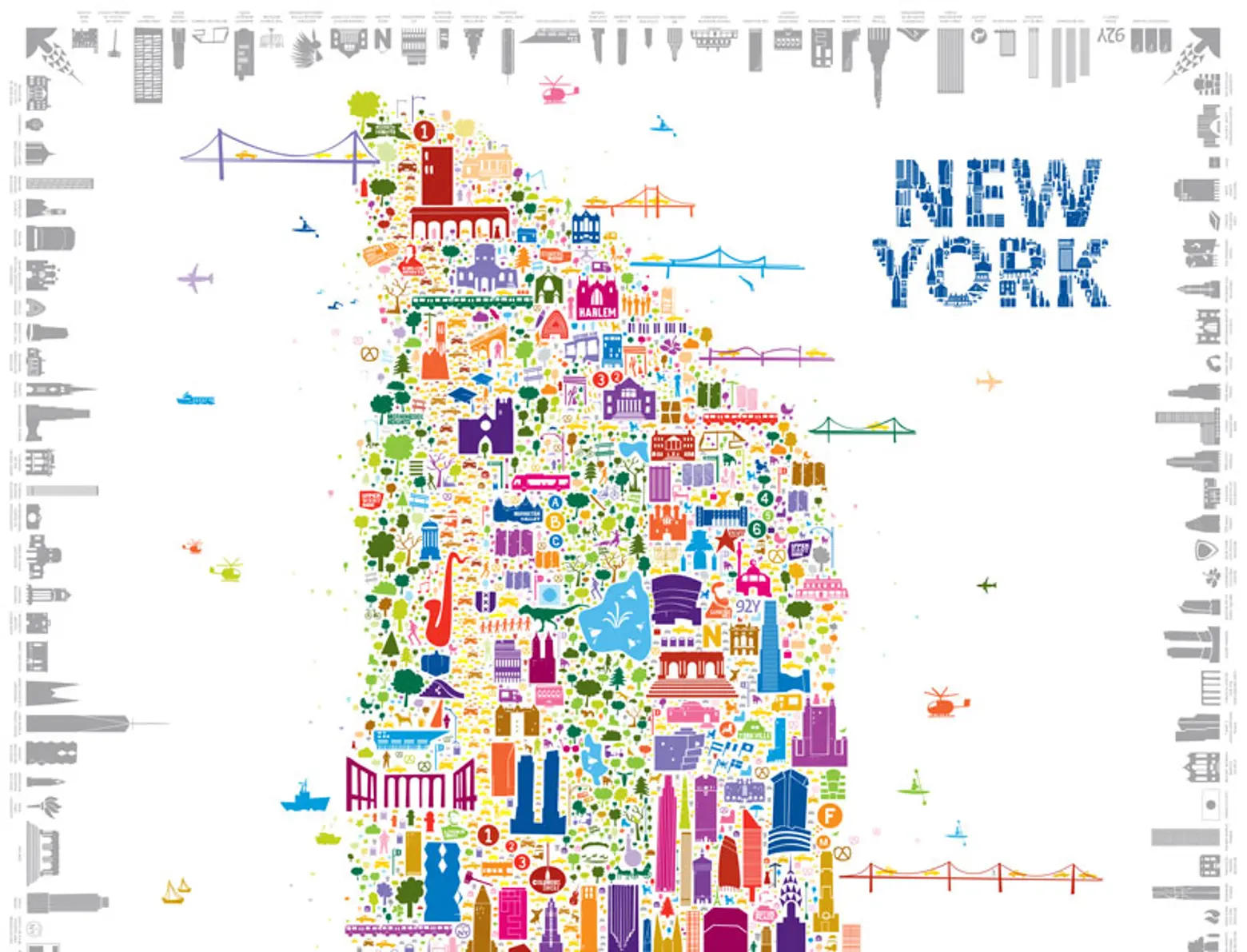 A couple weeks ago we dug up a map from the 1950s that offered up a mind-boggling menagerie of all things New York. With over 300 points of interest hand-illustrated in painstaking detail, we found ourselves overtaken with with awe. Now, comes yet another marvelous map courtesy of Rafael Esquer, founder of Soho's Alfalfa Studio. His stunning depiction—aptly named Iconic New York™— is made up of over 400 hand-drawn city icons. A labor of love, the piece took Esquer an incredible two-and-a-half years to complete.
Esquer was inspired to create the poster because he felt he couldn't find the "perfect souvenir" to give to guests, one that truly captured the spirit of the city he loved so much. "Everybody loves New York," writes Esquer on his site. "I wanted a beautiful souvenir that says, New York loves you back."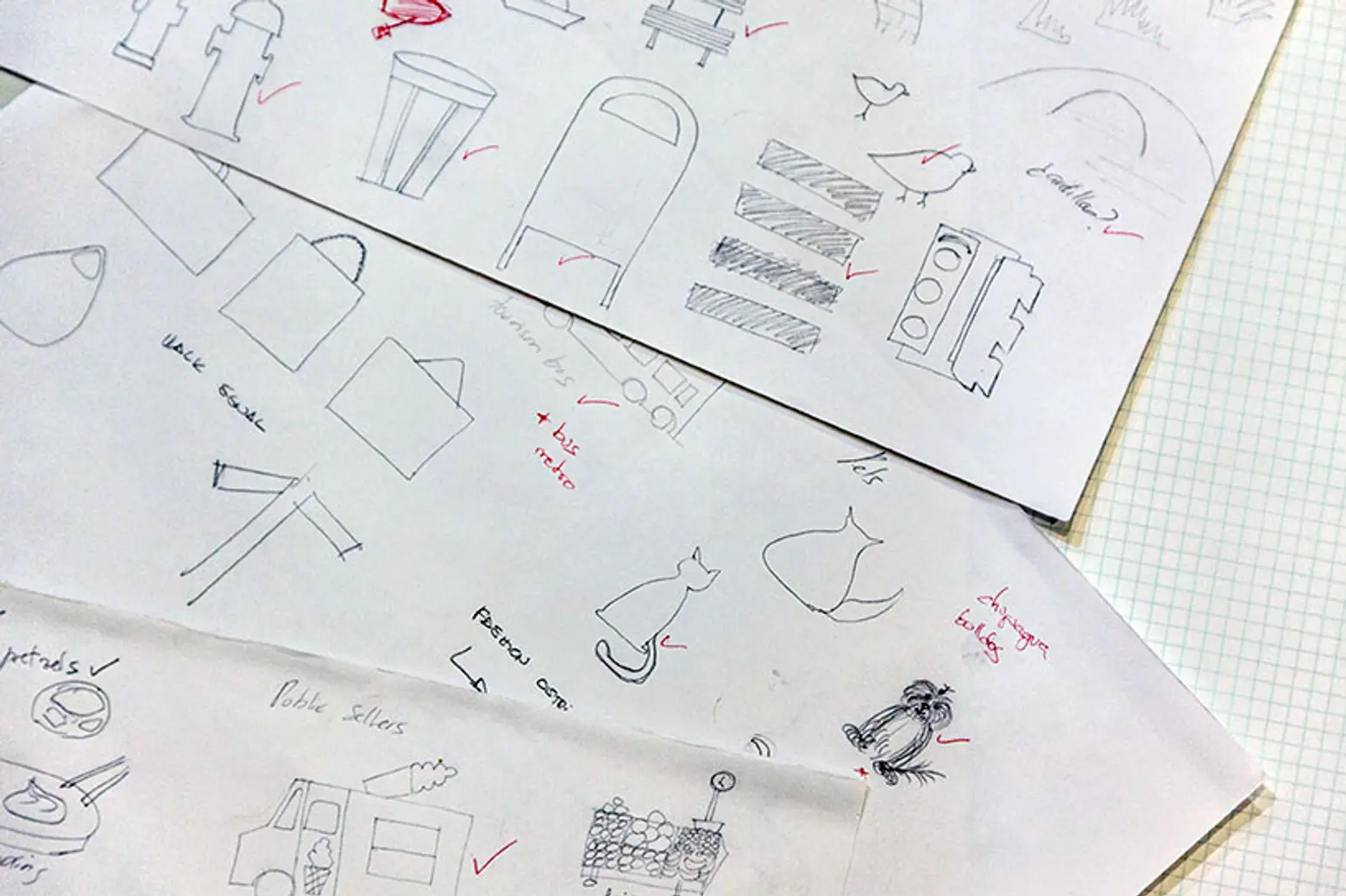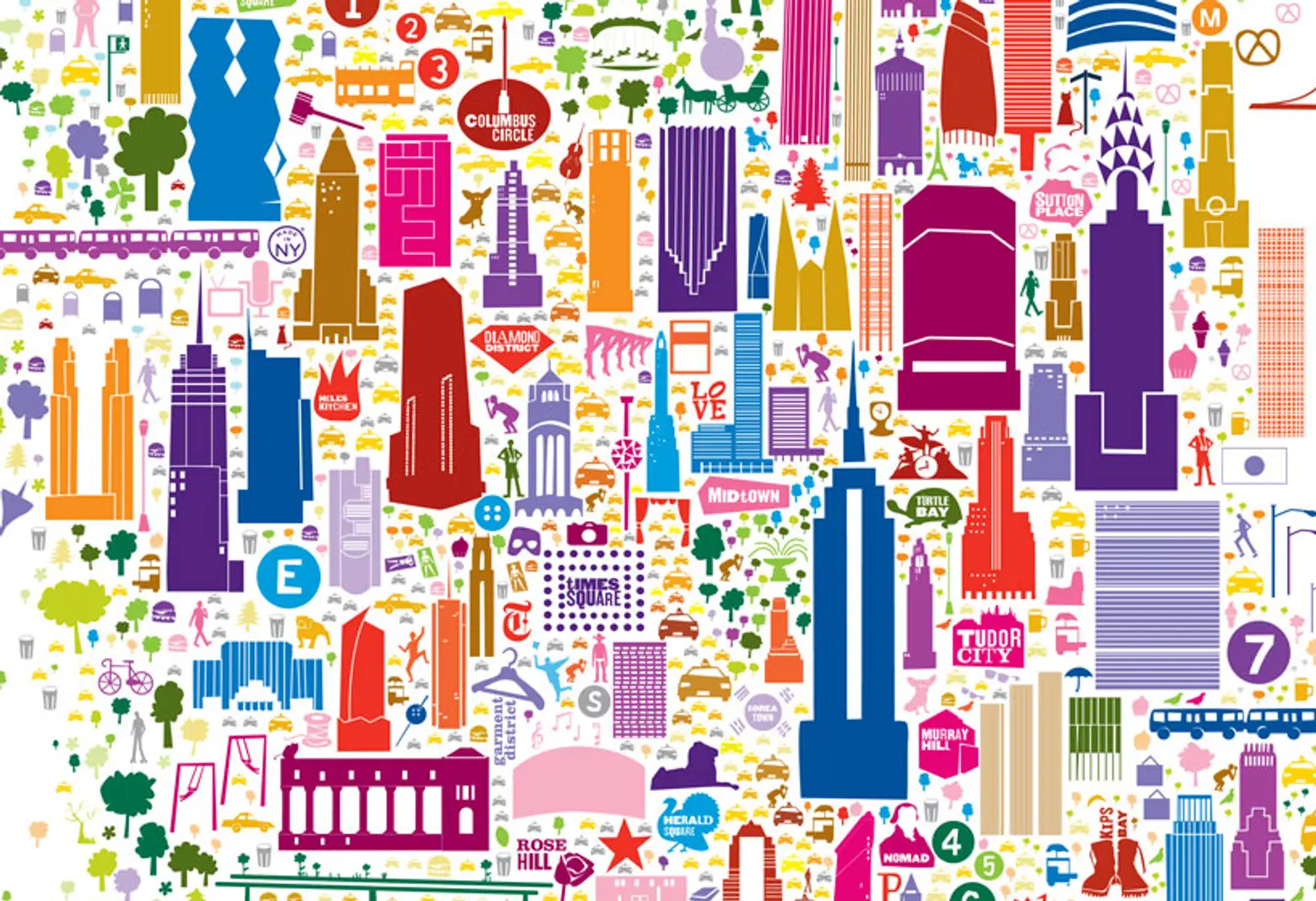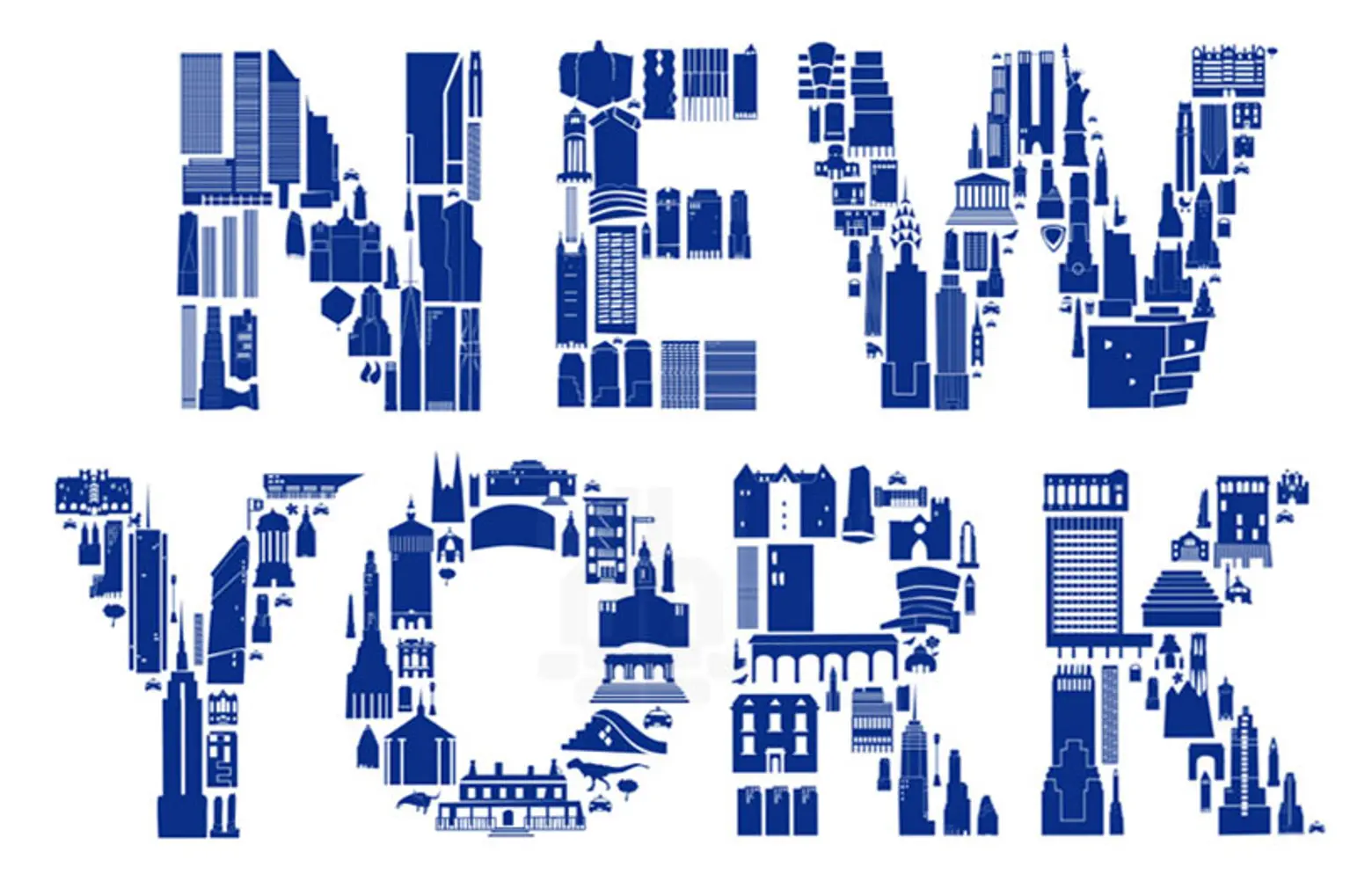 Esquer took to creating his own city keepsake; he researched and drew every illustration by hand and packed them all into a bold and colorful collage in the shape of Manhattan.
Of the more than 400 artifacts depicted, the work includes 173 buildings with a gray-scale silhouette border naming all the structures shown. Even the logo at the top is formed by a collection of Manhattan towers, museums, sculptures and other familiar New York articles. There are also some quirky scenes and local celebs to be found in the mix, including the Naked Cowboy in Times Square and one of the two men who scaled the New York Times building back in 2008.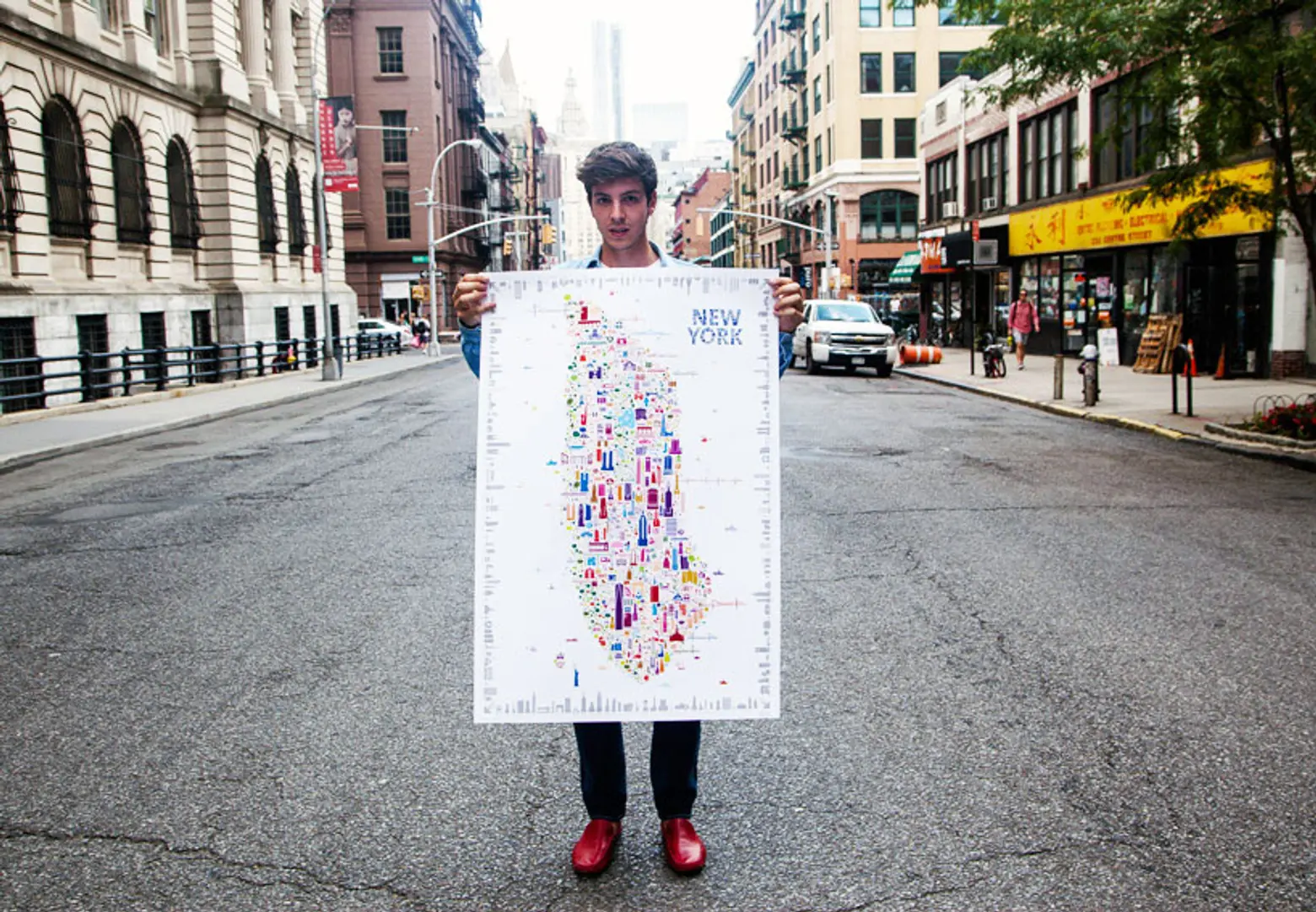 You can watch a video detailing every inch of the poster below. Prints measuring 27″ x 40″ can be purchased at AlfalfaNewYork.com. A portion of the sales go to supporting minority student scholarships at Art Center College of Design, where Esquer was a student.
More work from Alfalfa Studio can be found here.
[Via designboom]
RELATED: