Where to see the final Manhattanhenge of 2022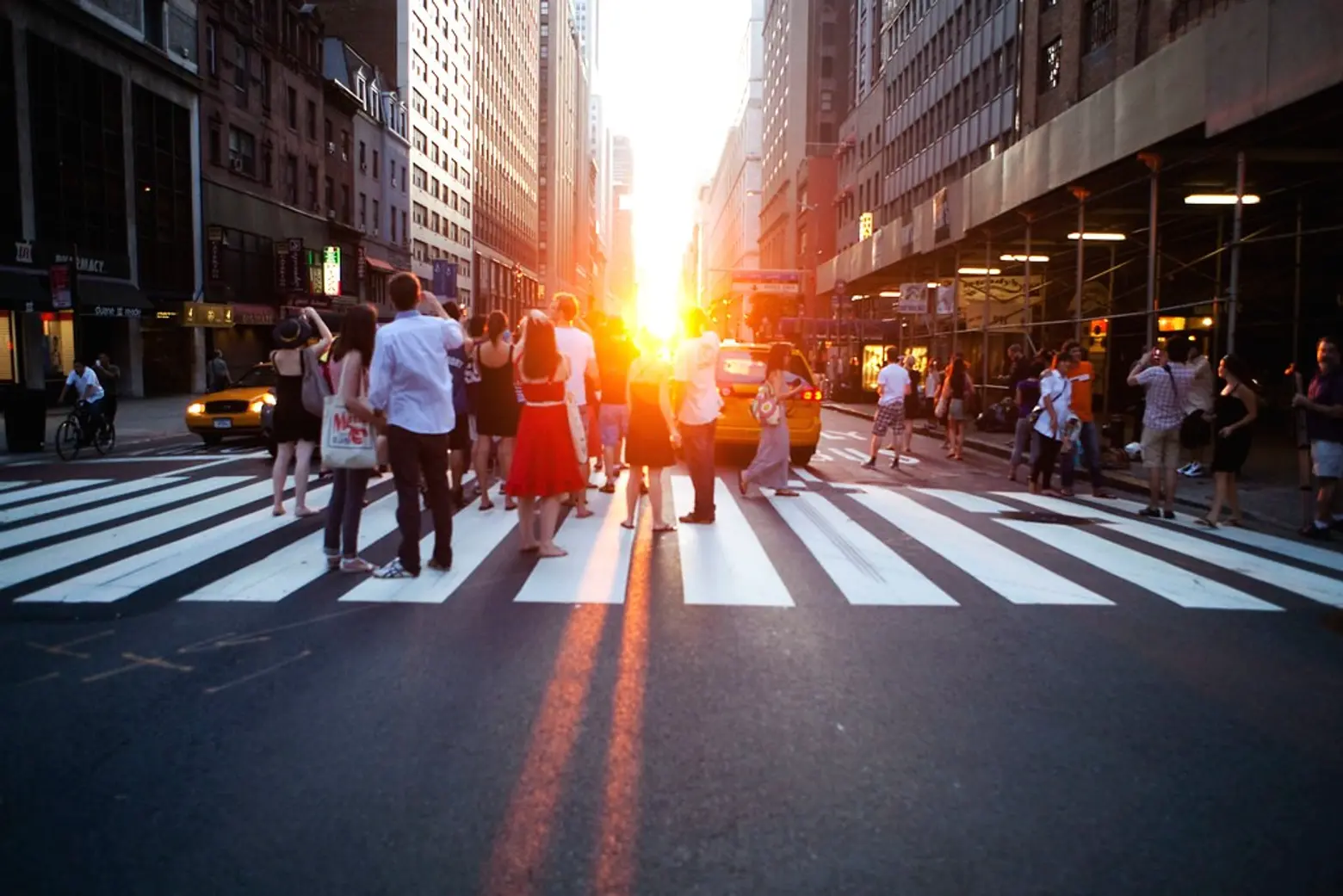 Twice every year, the setting sun aligns perfectly with Manhattan's street grid, making for a picturesque moment that brings New Yorkers a much-needed moment of calm. This effect, dubbed Manhattanhenge by astrophysicist Neil deGrasse Tyson, first blanketed the city streets with the sun's glow on May 29 before making its final appearance on July 12.
The science behind Manhattanhenge has to do with the orientation of Manhattan's street grid, which instead of running perfectly north-south and east-west is rotated roughly 29 degrees clockwise. During the summer solstice, the sun sets at about 32 degrees north of true west, lining up perfectly with Manhattan's grid.
The best locations to witness Manhattanhenge are from 14th Street, 23rd Street, 34th Street, 42nd Street, and 57th Street. It can also be viewed from the Tudor City Overpass in Manhattan and from Hunter's Point South Park in Long Island City, Queens.
The dates and times for Manhattanhenge 2022 are as follows:
Sunday, May 29 at 8:13 p.m. (half sun)
Monday, May 30 at 8:12 p.m. (full sun)
Monday, July 11 at 8:20 p.m. (half sun)
Tuesday, July 12 at 8:21 p.m. (full sun)
In addition to Manhattanhenge, there are a number of "Minihenges" that can be viewed in places throughout the five boroughs. Due to the fact that many NYC neighborhoods have their own grid system, they also have their own days where the hedge effect takes place.
As 6sqft previously learned, the East Bronx and Crown Heights neighborhoods are the best to watch the sunset on the first day of autumn and spring due to their grids that run almost exactly east to west.
RELATED: