Where to celebrate Kwanzaa 2019 in NYC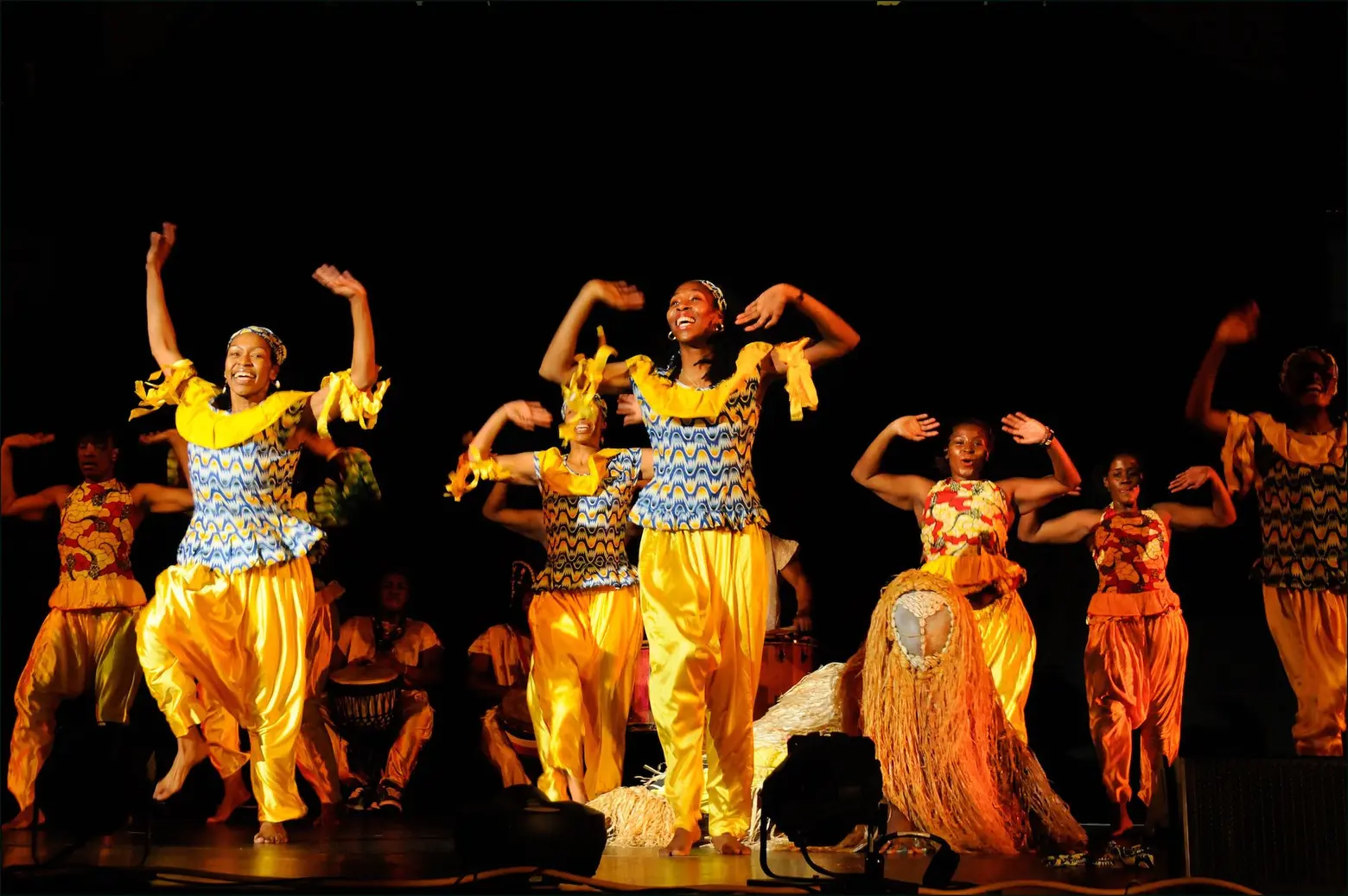 On Thursday, the week-long holiday Kwanzaa kicks off as a celebration of African American culture and heritage in the United States. From Dec. 26, through Jan. 1, New Yorkers can learn about the seven principles of Kwanzaa, or Nguzo Saba, through traditional music and dancing, kinara lighting, African folklore storytime, and a bar crawl featuring only black-owned businesses. Ahead, find the best places in NYC to celebrate Kwanzaa, from family-friendly arts and crafts and lectures at the Brooklyn Children's Museum to live performances at Harlem's iconic Apollo Theater.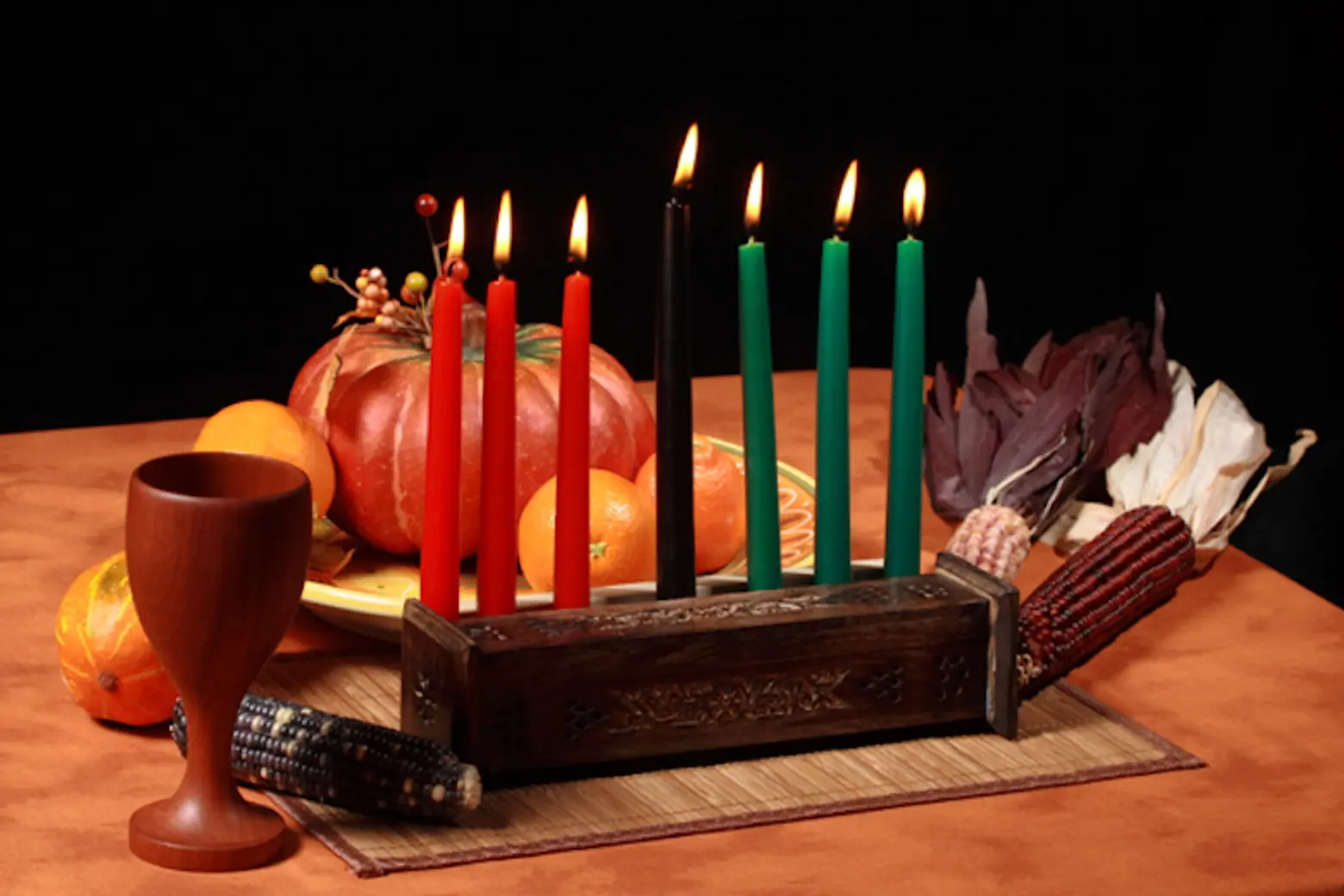 Credit: Courtesy Nichole Richardson for MCNY
African Burial Ground National Monument
The African Burial Ground in Lower Manhattan is hosting a day-long event to celebrate Kwanzaa, offering a mix of prayers, performances, and workshops. On Thursday, Dec. 26, the free event kicks off at 11 a.m. with a lighting of the Kinara, the seven-branched candleholder used during the holiday. Enjoy performances from Cumbe, Siren of the Rainforest, FUSHA Dance, Uptown Dance Academy, Eclectic Butterfly Theatre, and actress Christine Dixon. Workshops will focus on the art of beading and the traditions of djembe music.
American Museum of Natural History
This week, celebrate Kwanzaa with drum calls, tap dancing, spoken word, and more. The American Museum of Natural History holds its annual free Kwanzaa festival on Saturday, Dec. 28 from noon to 5 p.m. Hosted by scholar-storyteller Linda Humes, the event includes a local artisan marketplace with Harlem-based business owners and drumming from Sanga of the Valley and Andouchie Loubaki. Plus, Obediah Wright's Balance Dance Theatre will perform "Tap, Swing, Gospel and Sing: A Salute to African-American History and the 100th Anniversary of the Harlem Renaissance" at noon and 3 p.m.
New York-based dance company Abdel Salaam's Forces of Nature Dance Theatre performs Saturday, Dec. 28 at The Apollo Theater as part of the Harlem institution's 13th annual Kwanzaa celebration. Hosted by radio talk show DJ Imhotep Gary Byrd with special guest KIPP AMP Legacy Jazz Ensemble, the event promises to be a "joyful evening of dance and music honoring the principles of Kwanzaa–family, community and culture." Tickets to the performances, at 2 p.m. and 7:30 p.m., cost $25. Get more details on the event here.
For its 12th annual Kwanzaa celebration, the Brooklyn Children's Museum is pulling out all the stops. The Crown Heights-based museum has partnered with the Asase Yaa Cultural Arts Foundation to create the "largest family Kwanzaa event" across the five boroughs, from Dec. 26 to Dec. 30. Programs include community mural and gift making with artist Mincho Vega, a history of the celebration, and storytime featuring African folktales. And the Asase Yaa School of the Arts will be teaching children African dance and djembe drum to children. The event is free with admission, which is $13 per person and free for children under the age of 12.
Film buffs, check out the three-day Kwanzaa Film Festival happening across three locations. In addition to offering a meet and greet with celebrities, movie-making workshops, and ritual drumming and Kinara lighting, the event features a full day of films, all of which display one of the seven core principles of Kwanzaa. There will also be exhibits, food, and an African market. The 28 films will be shown on Dec. 29 at 11 a.m. at 220 East 125th Street, Harlem. See the full line-up and buy tickets here.
The Kwanzaa Crawl returns to New York City on Thursday, Dec. 26. The annual event features stops at roughly 30 black-owned businesses in Harlem and Brooklyn as a way to celebrate the holiday and build community. More than 5,000 people are expected to attend the one-day event, according to Eater NY, divided into about 40 teams. Tickets cost $40. When checking out, participants choose a team and a bar, which include places like 33 Lafayette, Bed-Vyne Cocktail, Chance 11, Grandchamps, and more. More about the event here.
Museum of the City of New York
A free event at the Museum of the City of New York offers museum-goers a chance to learn about the history of Kwanzaa and to participate in some of the decades-long traditions. On Thursday, Dec. 26 from 11 a.m. to 2 p.m., families will be able to create Mkekas (mats) and Kinara. Activities are geared toward children ages 6 to 12 years old. Registration, which can be completed here, is recommended but not required.
Williamsburg performing arts venue National Sawdust will host its annual Kwanzaa Fest BK on Saturday, Dec. 28. Located at 80 North 6th Street, the event will create a "safe space for people of color of all ages to celebrate the rich history and culture of African people" with live performances, artisans, and filmmakers. Kwanzaa Fest Bk will feature appearances from KEEBS, Shauntay Cherry, Kudo NYC, Corey Wallace DUBtet, Jermaine Holmes, STOUT, and DJ P.U.D.G.E. Tickets cost $20 as part of the early bird deal and go up to $25 for last-minute buyers.
Sister's Uptown Bookstore & Cultural Center
On Saturday, Dec. 28, a bookstore dedicated to black culture will host an event focused on the third day of Kwanza titled "Ujima: Collective Work & Responsibility for Self, Family, & Comunity." Sister's Uptown Bookstore, located at 1942 Amsterdam Avenue, will offer arts and crafts, a traditional Kinara lighting, and an African head-wrapping workshop. Refreshments will be provided and children will be allowed to enter raffle drawings for gifts. Register for the free event here.
RELATED: