Updated design revealed for long-awaited Willoughby Square Park in Downtown Brooklyn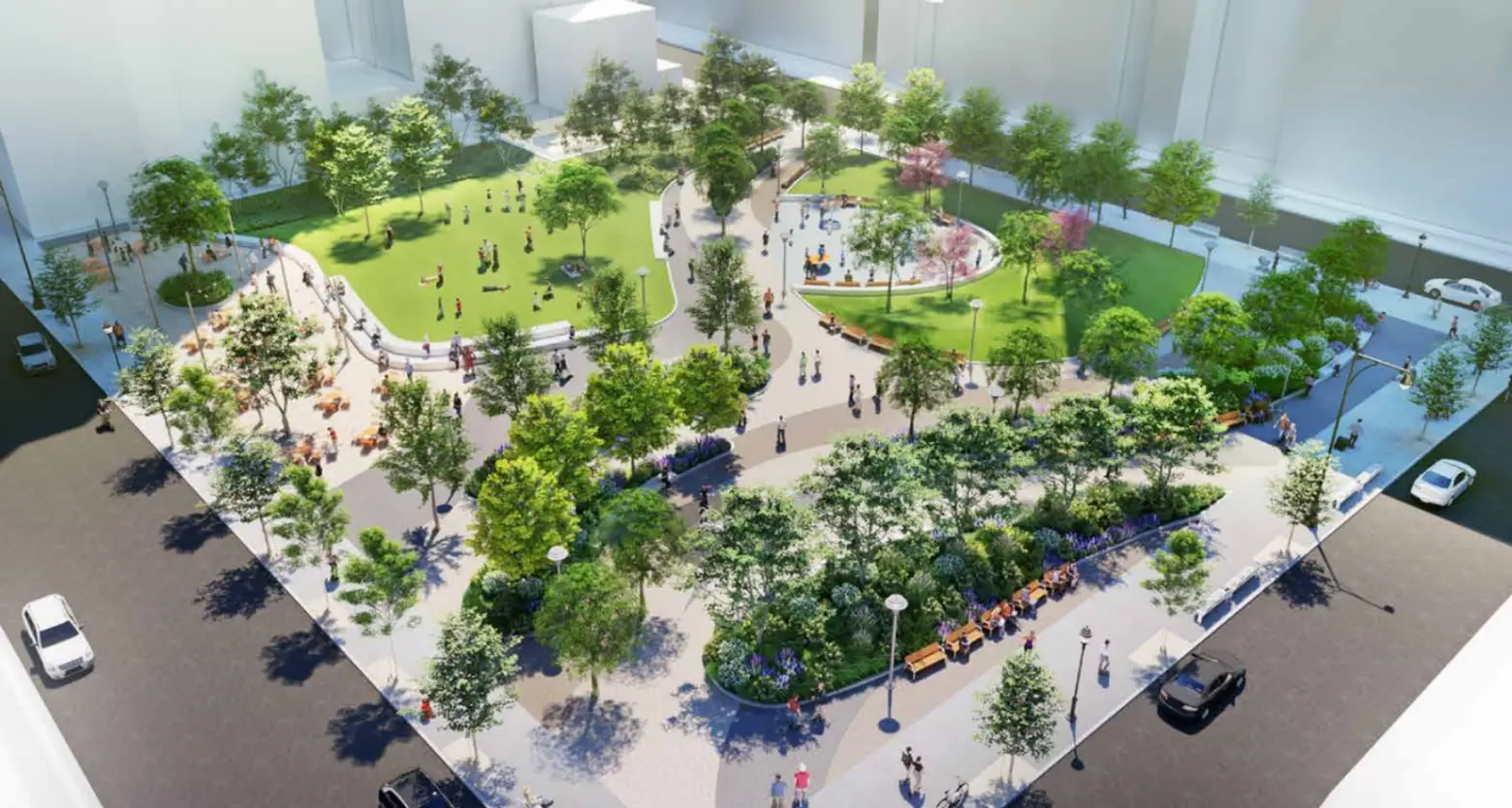 Rendering by Hargreaves Jones, courtesy of NYCEDC
The city unveiled on Monday an updated design for its Willoughby Square Park project, which has been 15 years in the making. The city's Economic Development Corporation and Hargreaves Jones Landscape Architecture presented revised plans to Brooklyn's Community Board, which include lawn space, promenade, and seating near City Point's Dekalb Market, as Bklyner reported.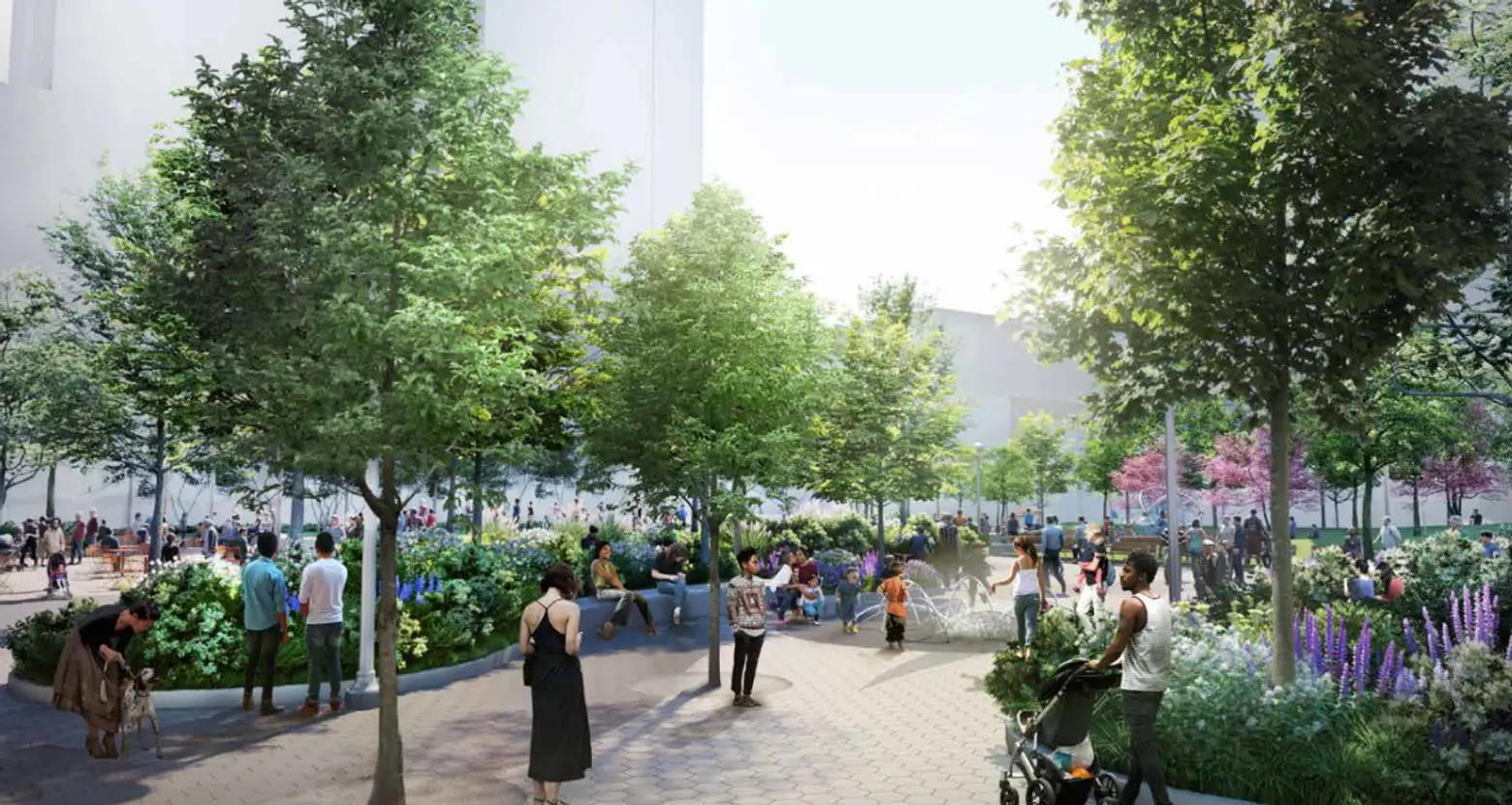 The city first pledged to bring green space to the area during former Mayor Michael Bloomberg's tenure in exchange for the 2004 upzoning of Downtown Brooklyn.
Previous plans called for a new park on top of a high-tech parking facility on Willoughby Street. But after the developer failed to secure funding, the city in January abandoned the project. A few months later, the EDC announced the agency's capital division would take on the work without a private partner and said it would also ditch the underground parking proposal.
"It's not big," Mary Margaret Jones of Hargreaves Jones said during Monday's meeting, according to Bklyner. "But what we've done is set it up in such a way that it will feel like a series of different spaces so it will seem bigger than it is."
Additional revisions to the plan for the 1.15 acres include a dog park, seating areas, and a children's playground. While there will be both water fountains and places to sit throughout the park, there will not be a restroom.
The new park will also include a public artwork display to honor the area's ties to the Underground Railroad. The city will select an artist by the end of the year to design a memorial honoring the abolitionist movement in the borough, building on In Pursuit of Freedom, an initiative created by the Brooklyn Historical Society, Weeksville Heritage Center, and Irondale Ensemble Project.
The new park is scheduled to open in 2022. Before then, residents can enjoy a temporary pop-up park at the same site that opened last month. The 15,000-square-foot space will be open until the end of summer 2020, after which construction is expected to begin.
[Via Bklyner]
RELATED: 
Renderings by Hargreaves Jones, courtesy of NYCEDC