Tribeca Loft That Wouldn't Sell Will Be Just as Happy as a $45K/Month Rental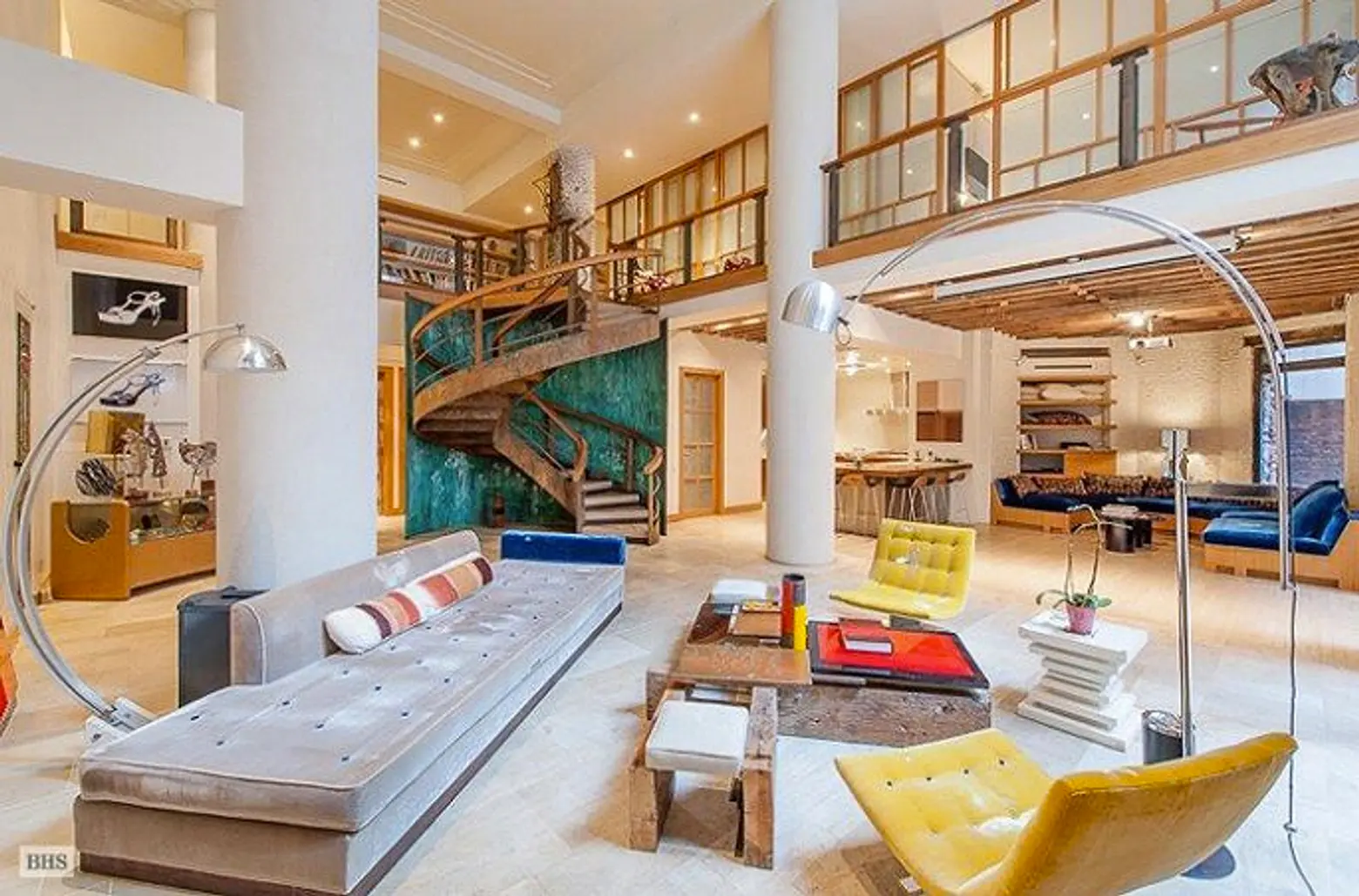 When the going gets tough…put your massive Tribeca condo on the rental market for $45,000/month.  Well, at least that's what the owners of Apartment 1 at 16 Jay Street recently did after trying to sell the pad since April 2011.  Available immediately, the space can come furnished or unfurnished.
Known in the design community for its sweeping cast-iron and mahogany staircase that was welded together inside the home in the shape of a double ellipsis, this floor-through apartment occupies the entire 4,200 square feet of 16 Jay Street's first floor.  It has 3BR/3BA and a 900-square-foot patio that contains a 25-foot-high sculpture and heated limestone flooring.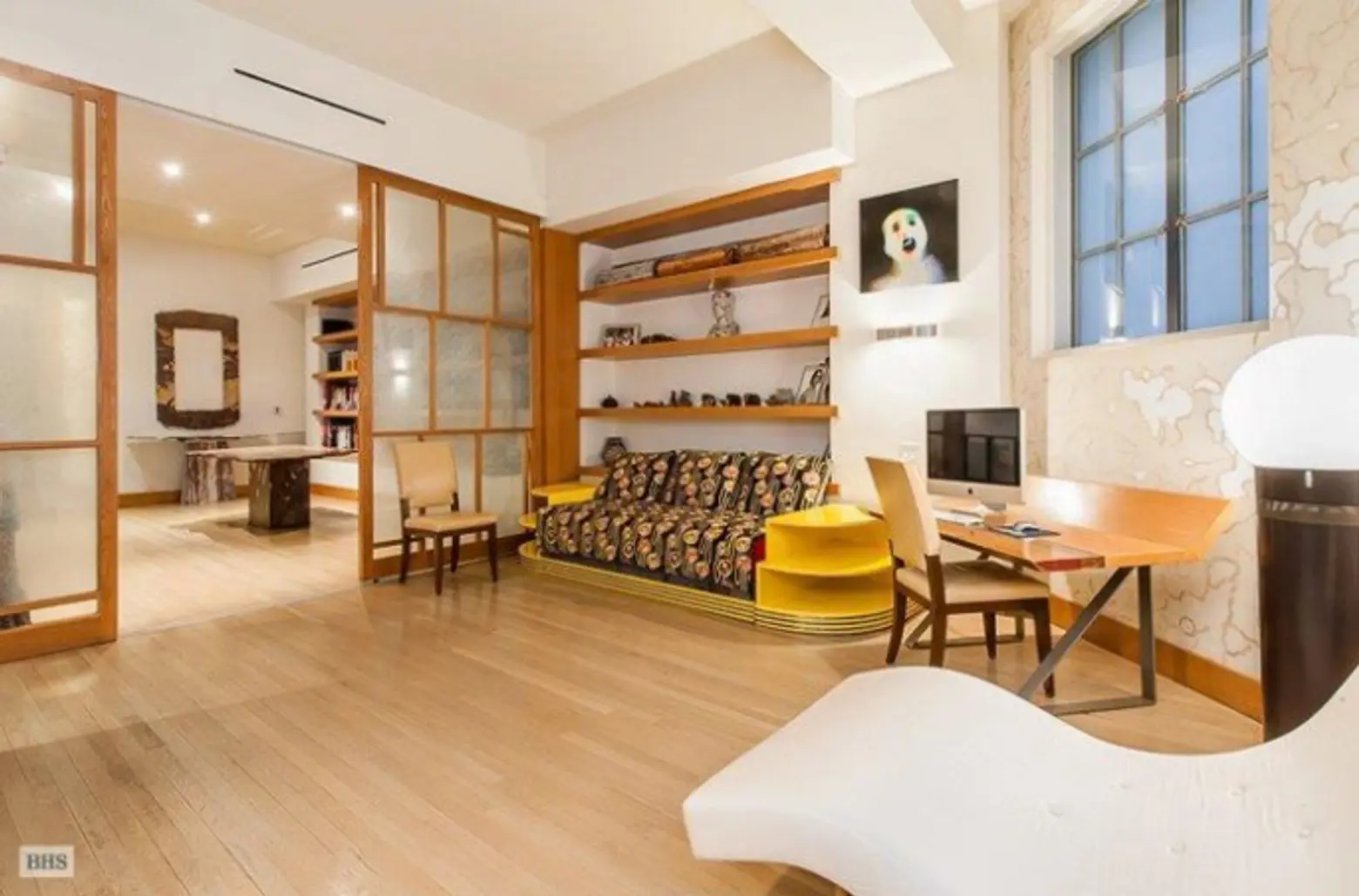 The apartment is entered through an elevated foyer, which opens to the study through large, sliding Japanese-style doors that feature organza inserts in their glass.  This cozy room has a linen-covered wall with hand-embroidered metal and silk detailing, custom shelving, and a built-in retro couch.  Through the study is the master bedroom that contains an en-suite bathroom, walk-in closet, and walls with geometric, exposed wood frames.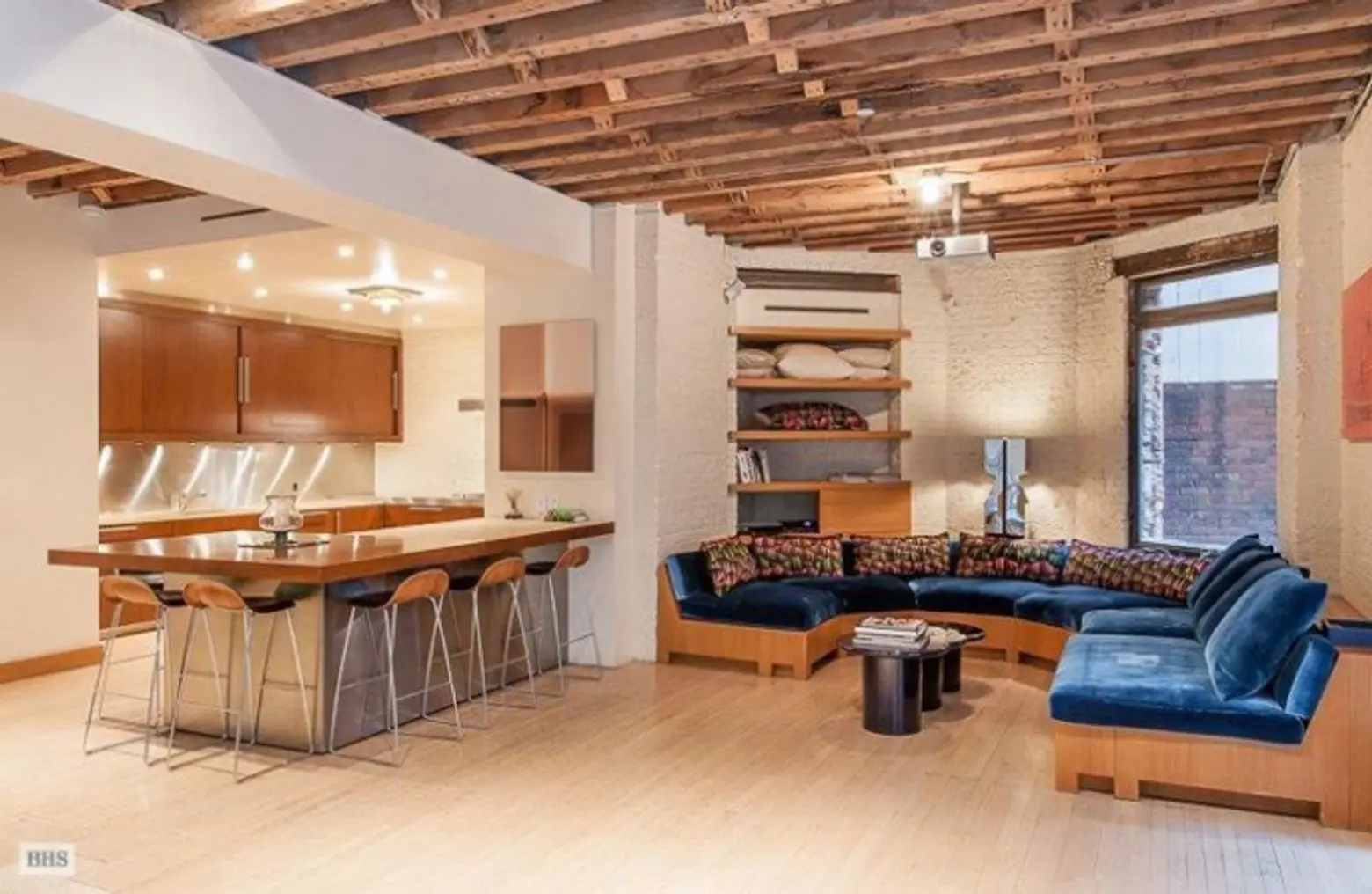 The contemporary kitchen has a dining bar that seats seven, as well as an adjacent sectional seating area.  Raw, exposed wood ceiling beams provide an organic contrast to the sleekness of the area, as does the painted brick wall surrounding the silk-upholstered couch.
A strikingly zen guest suite has its own foyer, dressing area, and private bathroom with a lime stone shower.  Hand-embroidered Rateau inspired silk wall fabrics from the 1930s are a true showstopper.

The spacious living room has 23-foot ceilings and an exposed-brick wall that is intercepted by huge, single-pane windows.  Massive structural columns provide a natural division between the living and dining areas and also draw the eye up to the row of Japanese sliding doors on the second floor.  Oh, and one more thing about that staircase–it's backed by an oxidized copper screen that took the owner six months to craft by hand.
Here's a little timeline of the apartment's listing history:
2002: Sold to current owner, textile designer Gianluca Berardi, for $2.212 million
April 2011: Listed for $9 million
May 2012: Reduced to $8 million
June 2014: Listed as a rental for $45,000/month
What do you think? Is it worth a monthly rent equivalent to the average American's yearly salary?
[Listing: 16 Jay Street, Apt. 1 via Brown Harris Stevens]
[Via City Realty]
Images courtesy of BHS