Tour the fashion and architecture of the Met's "Heavenly Bodies" exhibit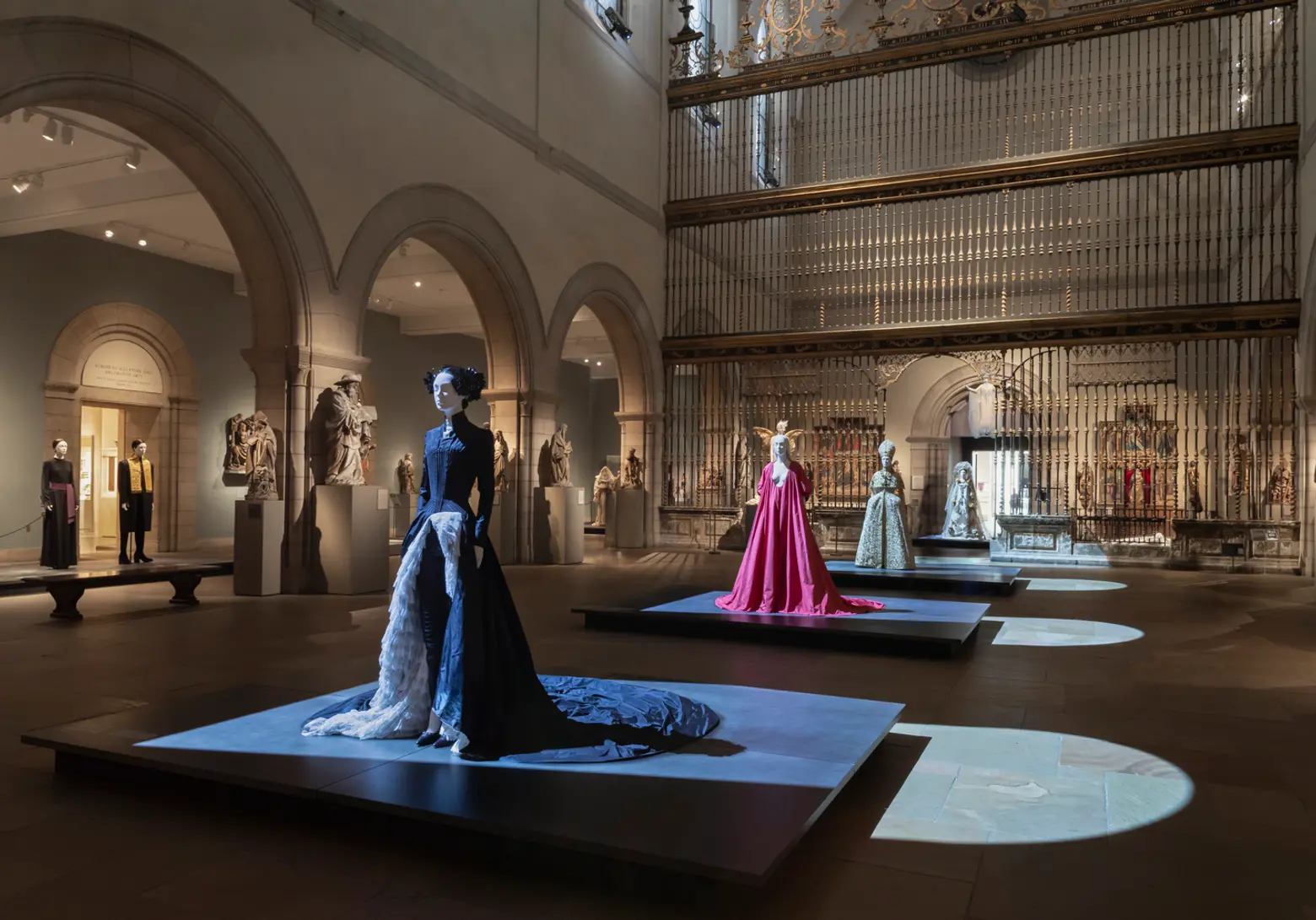 On Monday night, Rihanna, Madonna and all of the celebrity A-listers posed on the Met Gala's red carpet to show off their over-the-top interpretations of the Metropolitan Museum's 2018 Costume Institute exhibit "Heavenly Bodies: Fashion and the Catholic Imagination." This year's exhibit focuses on the dialogue between fashion and medieval art, displaying Papal robes and accessories from the Sistine Chapel, many of which have never been seen outside The Vatican. To house it all, the Met tapped architecture firm Diller Scofidio + Renfo (DS+R) to design the show, and ArchDaily has uncovered this gorgeous photo set showing their work.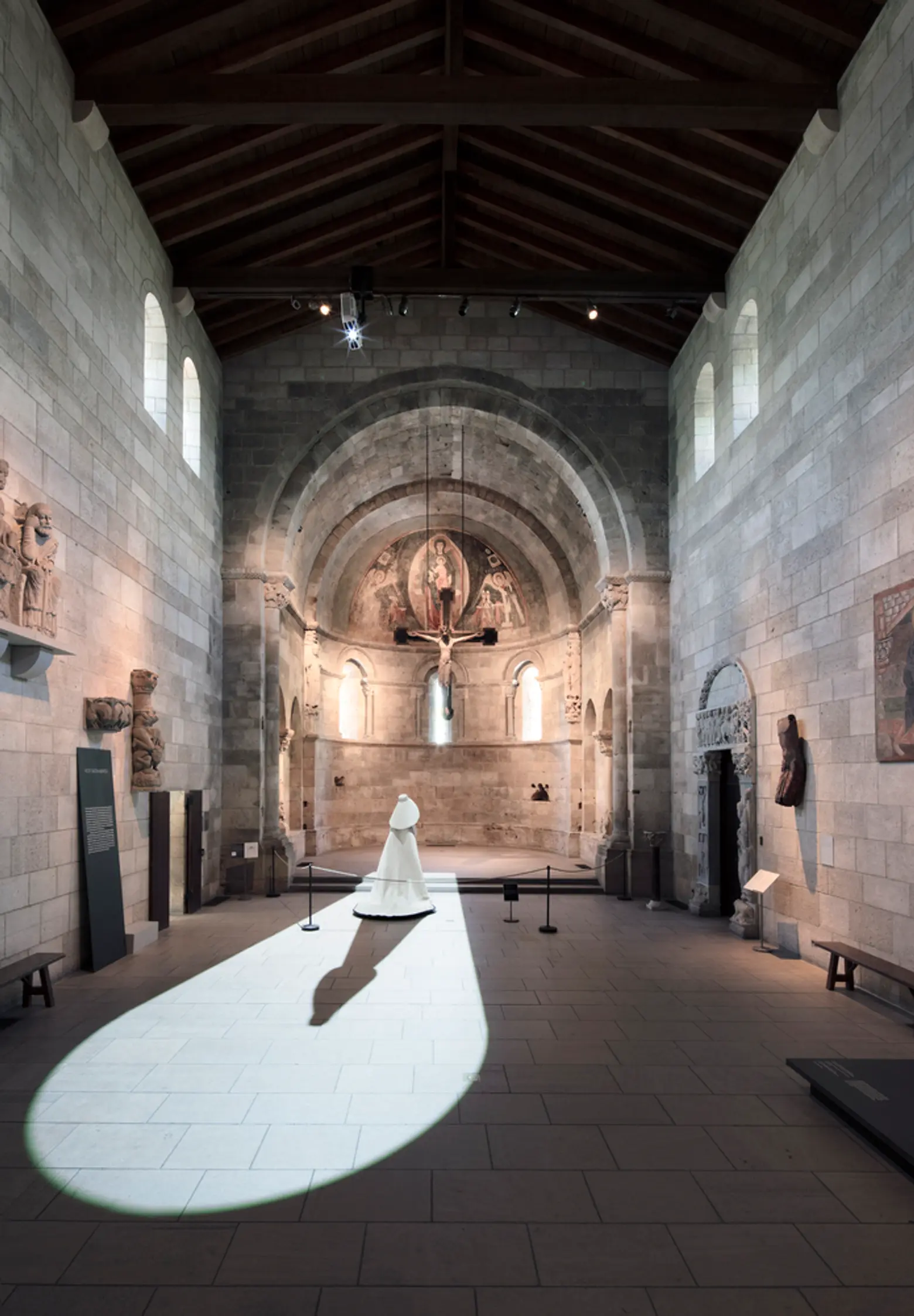 DS+R explains, "The Catholic imagination invoked by the show's title suggests a constellation of images, a world of immanence in which the spiritual is accessible via the sensual… More than a stage or a container, Catholic space is the holistic integration of a multisensory aesthetic experience."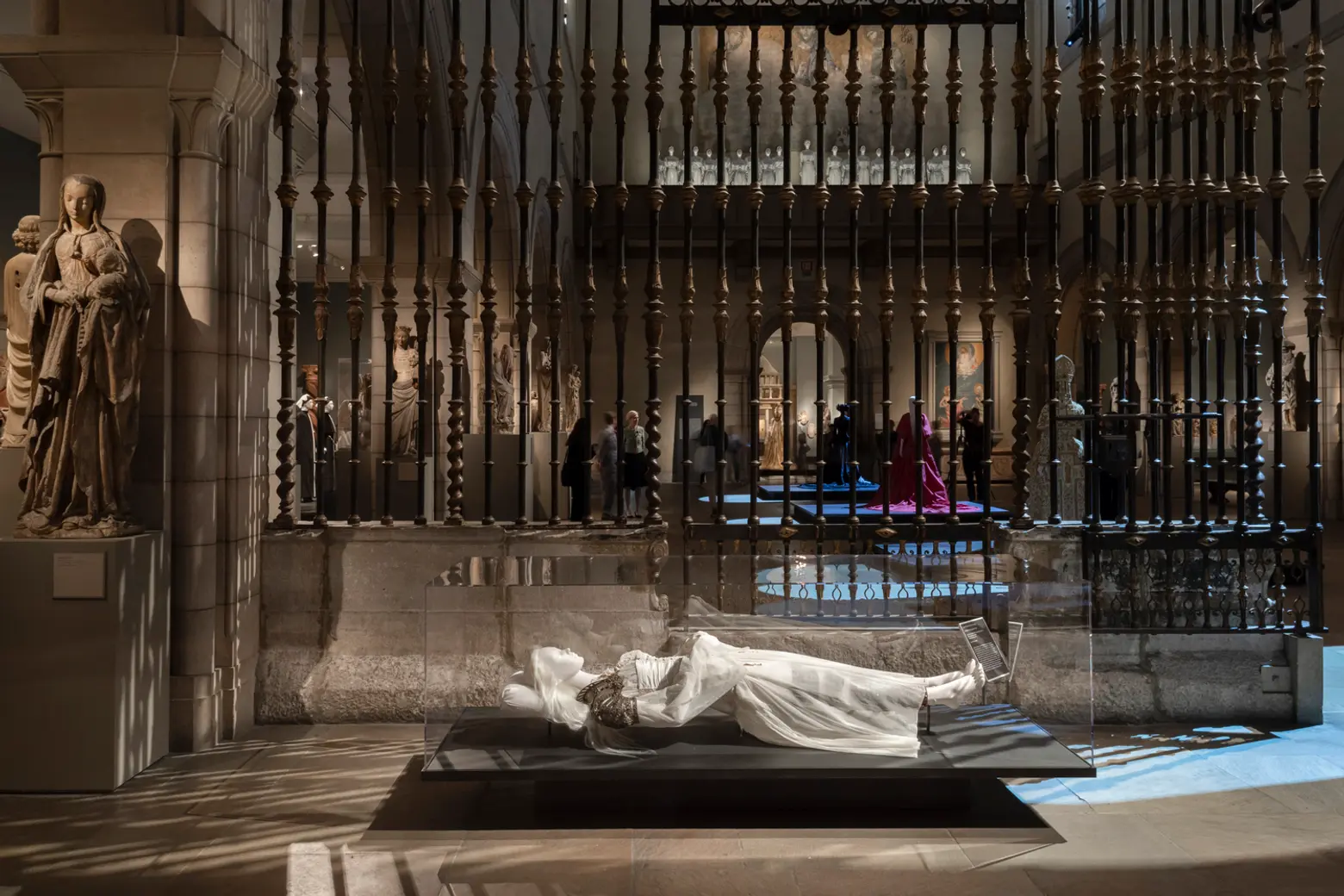 The architects planned the 27 galleries to interact throughout the two different locations, at the Met and the Cloisters. DS+R state that they intentionally highlighted each specific piece of art unto itself but also tied together the displays as they relate to one another and the space they are exhibited in.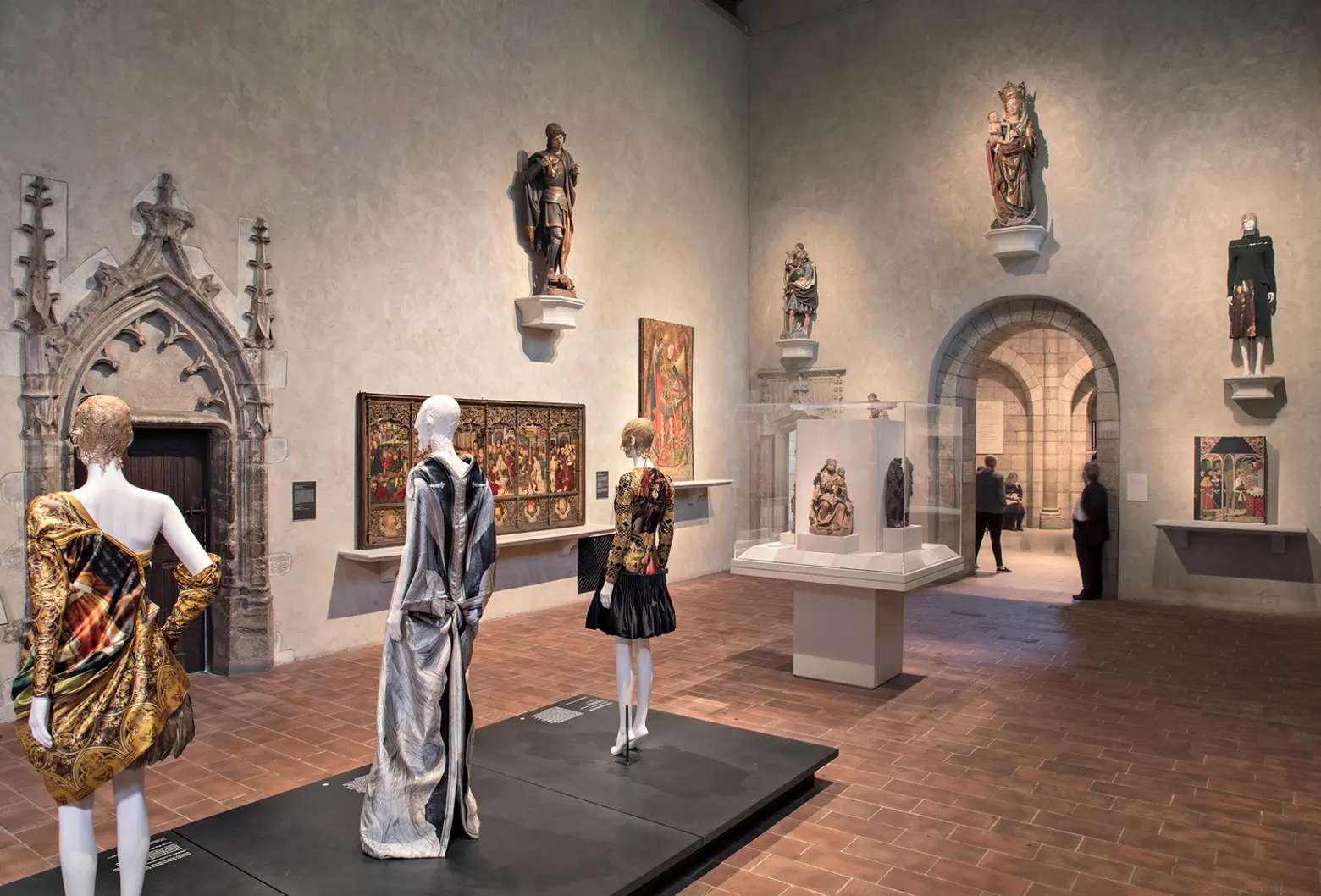 Displaying the fashion outside of The Vatican allowed the architects to highlight the beautiful and ornate workmanship by placing them in abstract spaces. The modern space juxtaposed and highlighted the artistry of the traditional garments. By de-contextualizing the space, they give "precedence to their magnificent physicality and otherworldly craftsmanship."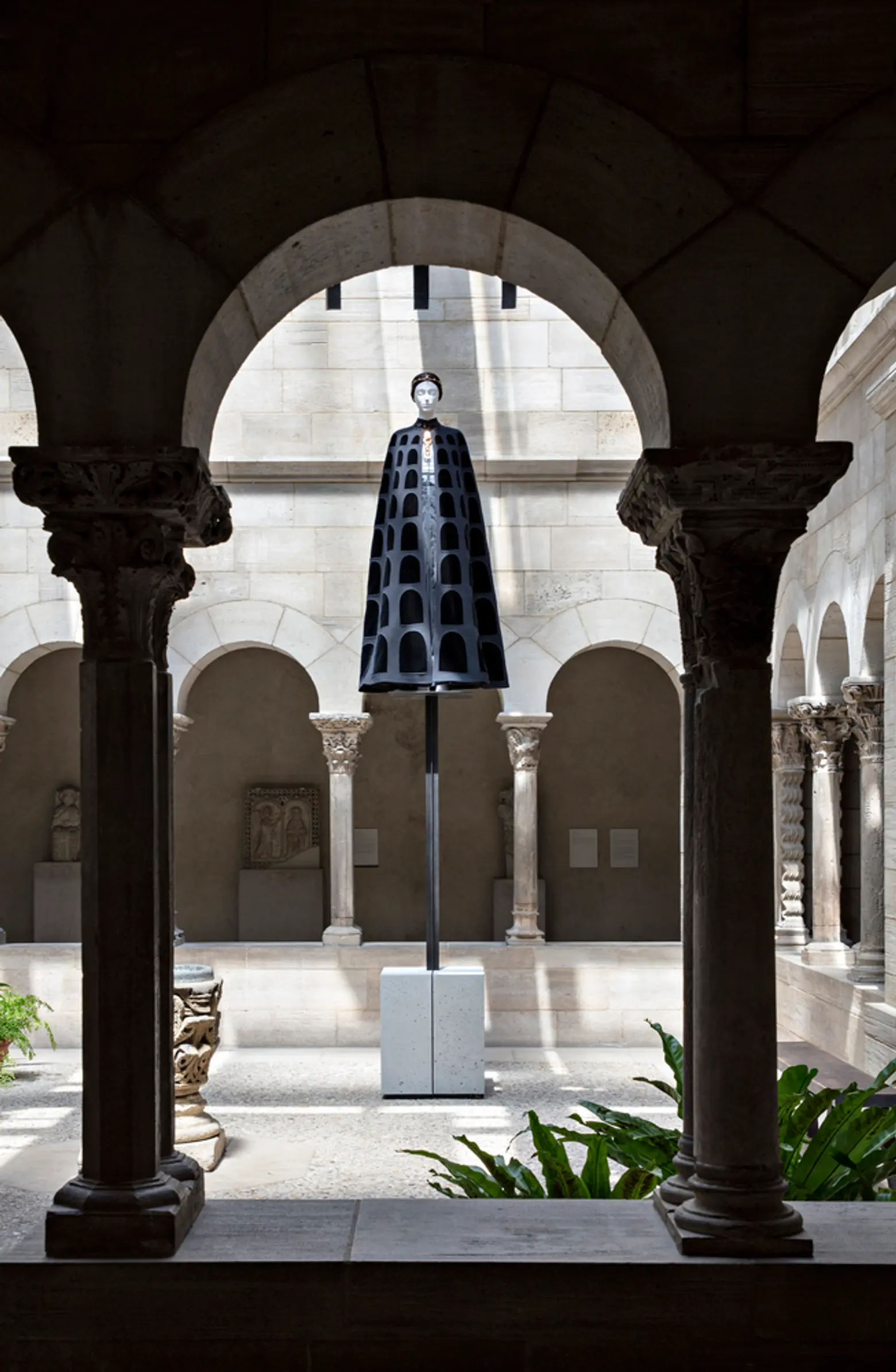 Light is of utmost importance in Catholicism and therefore a very important influence in the exhibit. "Natural light is one of the most moving dimensions of medieval churches. It imparts a sense of time and a deep exteriority. Within the exhibition, the marching rhythm of the garments is periodically punctuated with projections of 'supernatural daylight'. As if by providence, key works are revealed within window-shaped frames of cool crisp light." On a larger level, the architects' use of light references the spiritual world.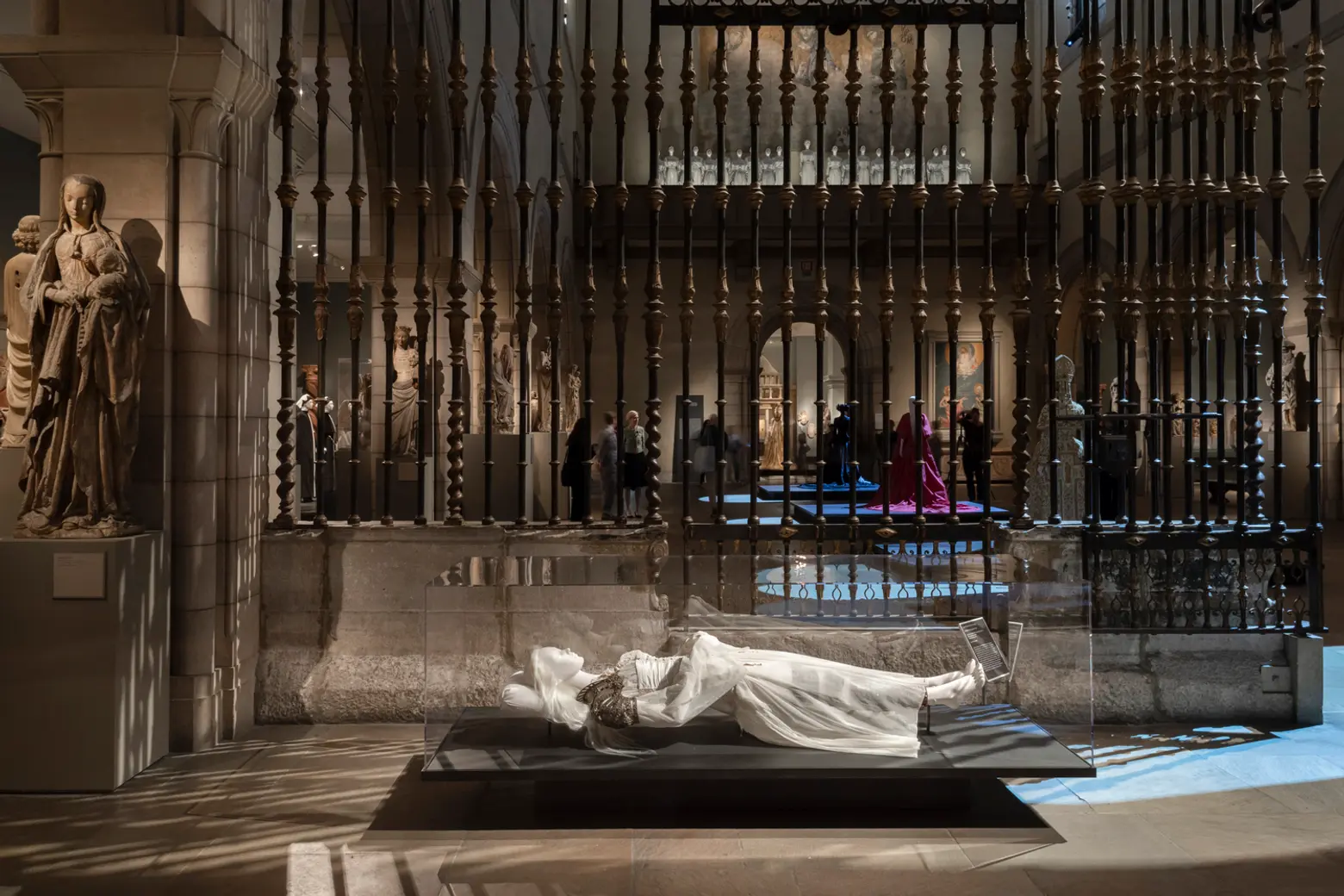 DS+R's goal for the exhibit was to strike "a balance between an experience which feels elevated, and one which allows for the requisite level of criticality within a broader material culture. On the one hand, religion is sacred and inviolate, but on the other, it has always engaged with art and design. The tension this exhibition explores is how that relationship, and the values it expresses, change over time." The architects surely scored on every level.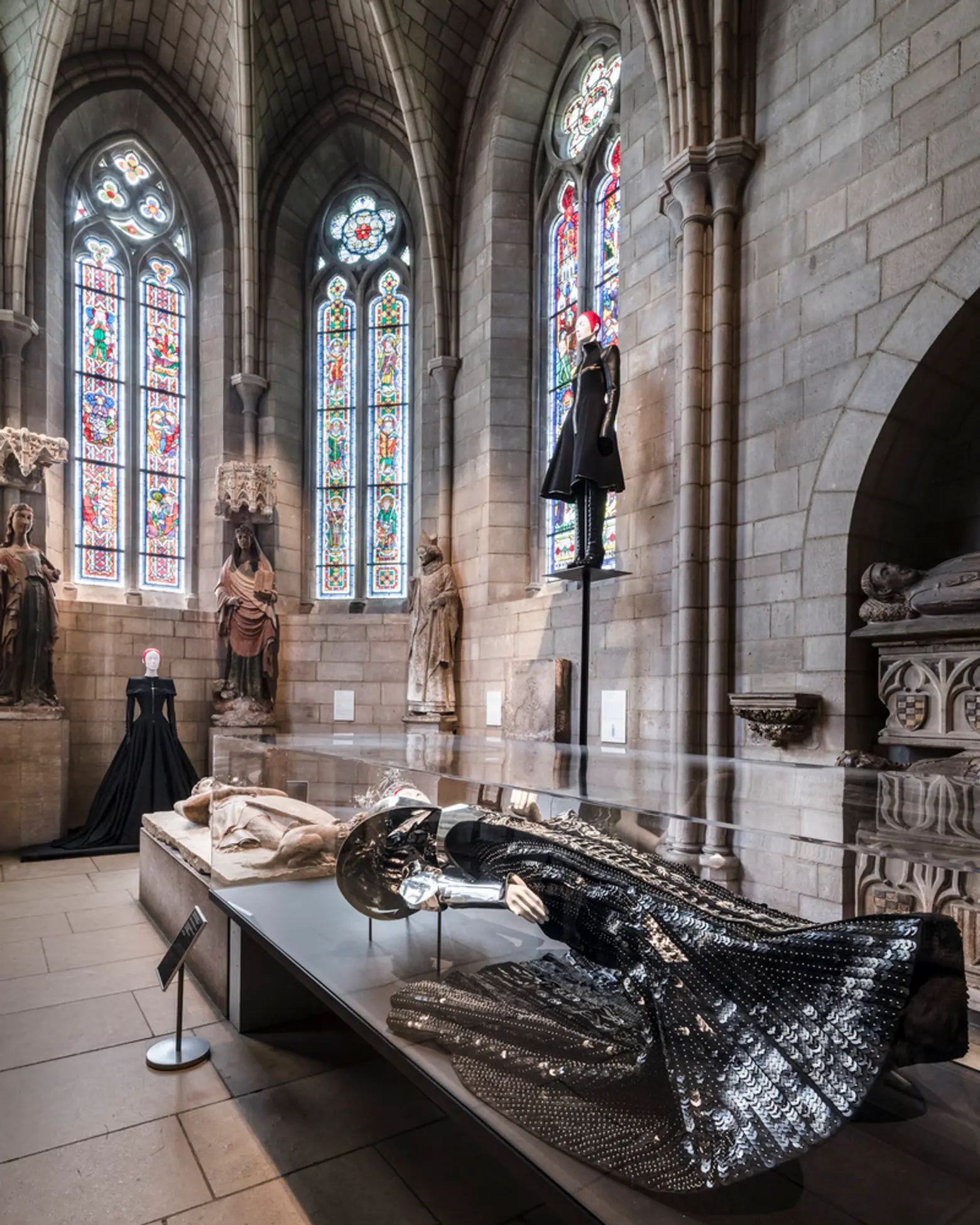 Just as the earth orbits the sun, this display of heavenly fashion brought Madonna full circle to where she began, like a virgin. Any art exhibit that has the ability to move heaven and earth and Hollywood stars the way this one did is one worth visiting. Here are some more details on the show.
[Via ArchDaily]
All photos by Floto + Warner and Brett Beyer
RELATED: