This two-family brick rowhouse in Ridgewood was renovated to perfection for $1.6M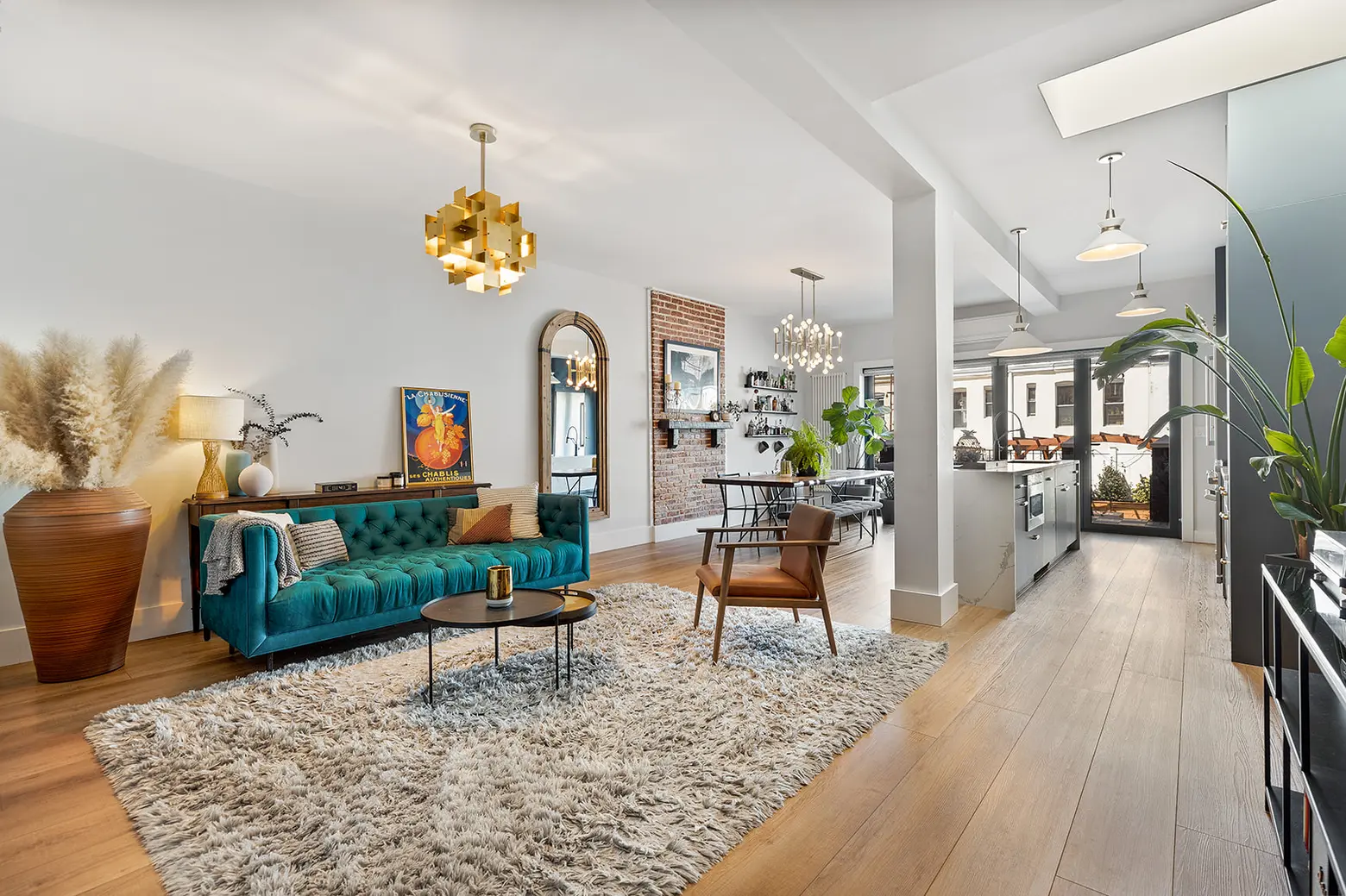 Listing images courtesy of The Corcoran Group
Not only is Ridgewood, Queens desirable for its location on the Bushwick border, but it's got a great housing stock that's semi more suburban than surrounding neighborhoods. This little brick rowhouse has a cute front yard and a rear deck leading down to a private garden complete with a gas fire pit and pergola. It's currently set up as an owner's duplex and a second-floor apartment, and it's asking $1,625,000.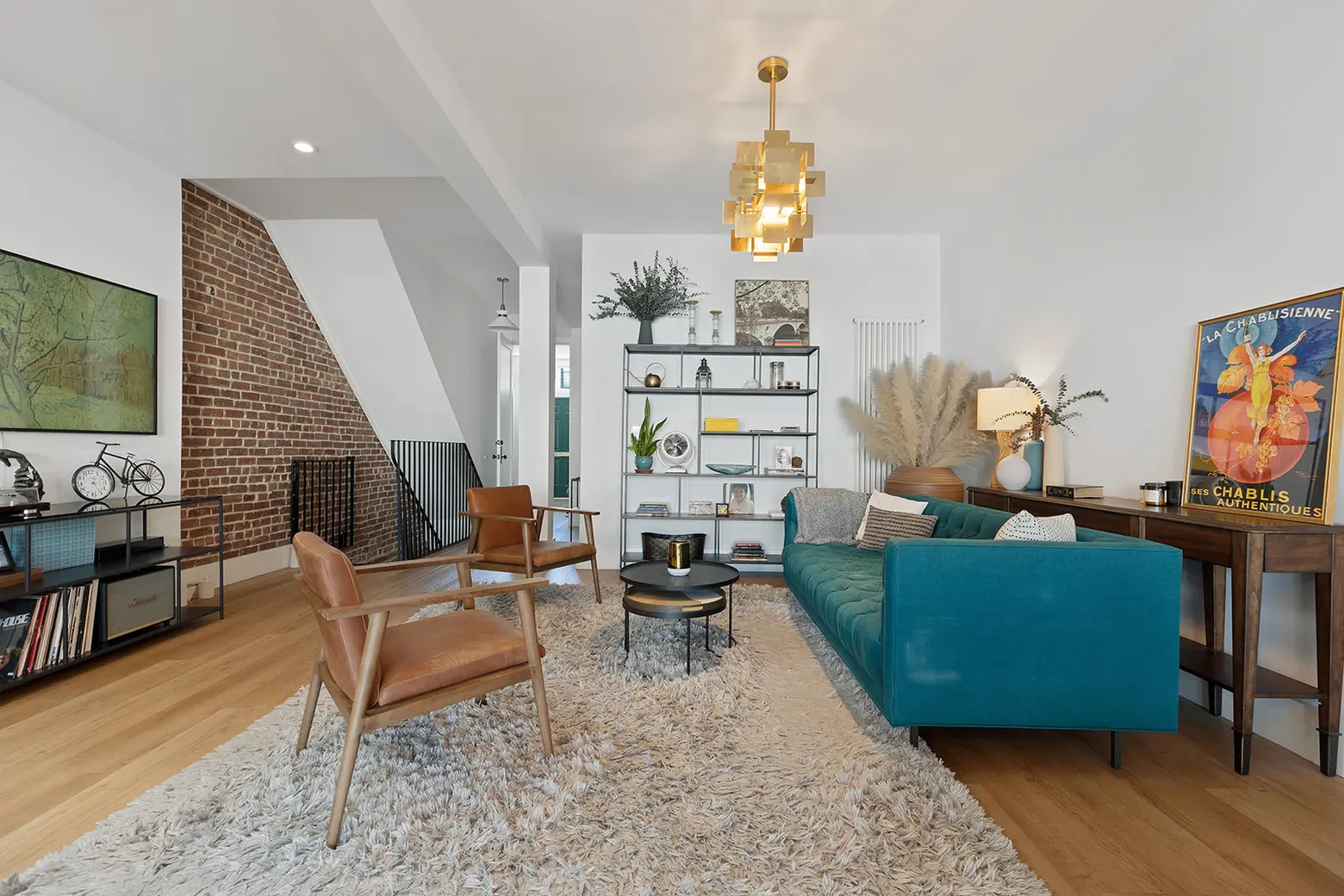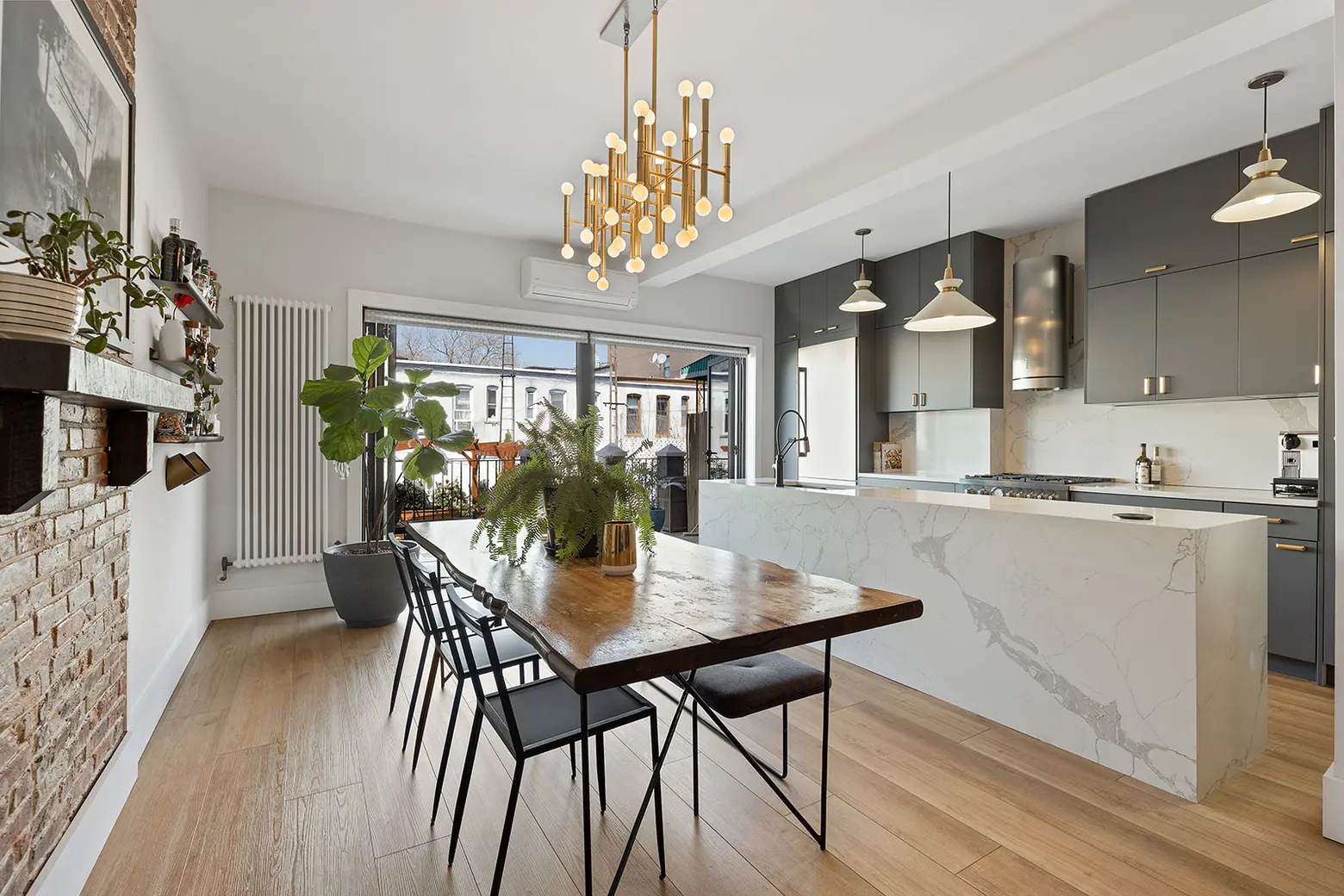 The owner's duplex begins on the main floor. Throughout this unit, you'll find 10.5′ ceilings, all custom Jonathan Adler light fixtures, antique hardware, scratch-resistant LVP flooring, and stone windowsills. The kitchen features custom cabinetry, top-of-the-line appliances, and a Quartz waterfall-edge island. The exposed brick details were re-grouted and glazed.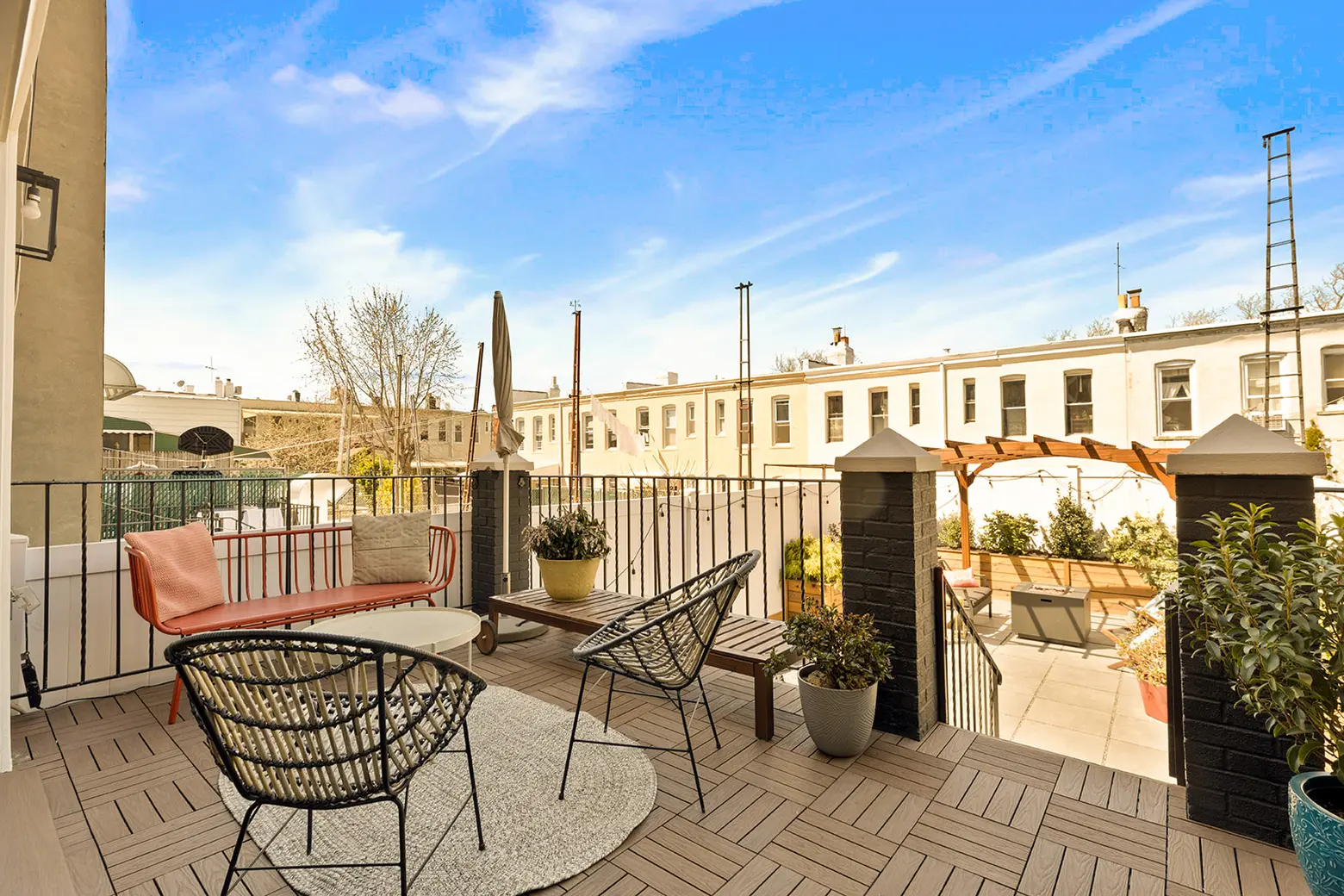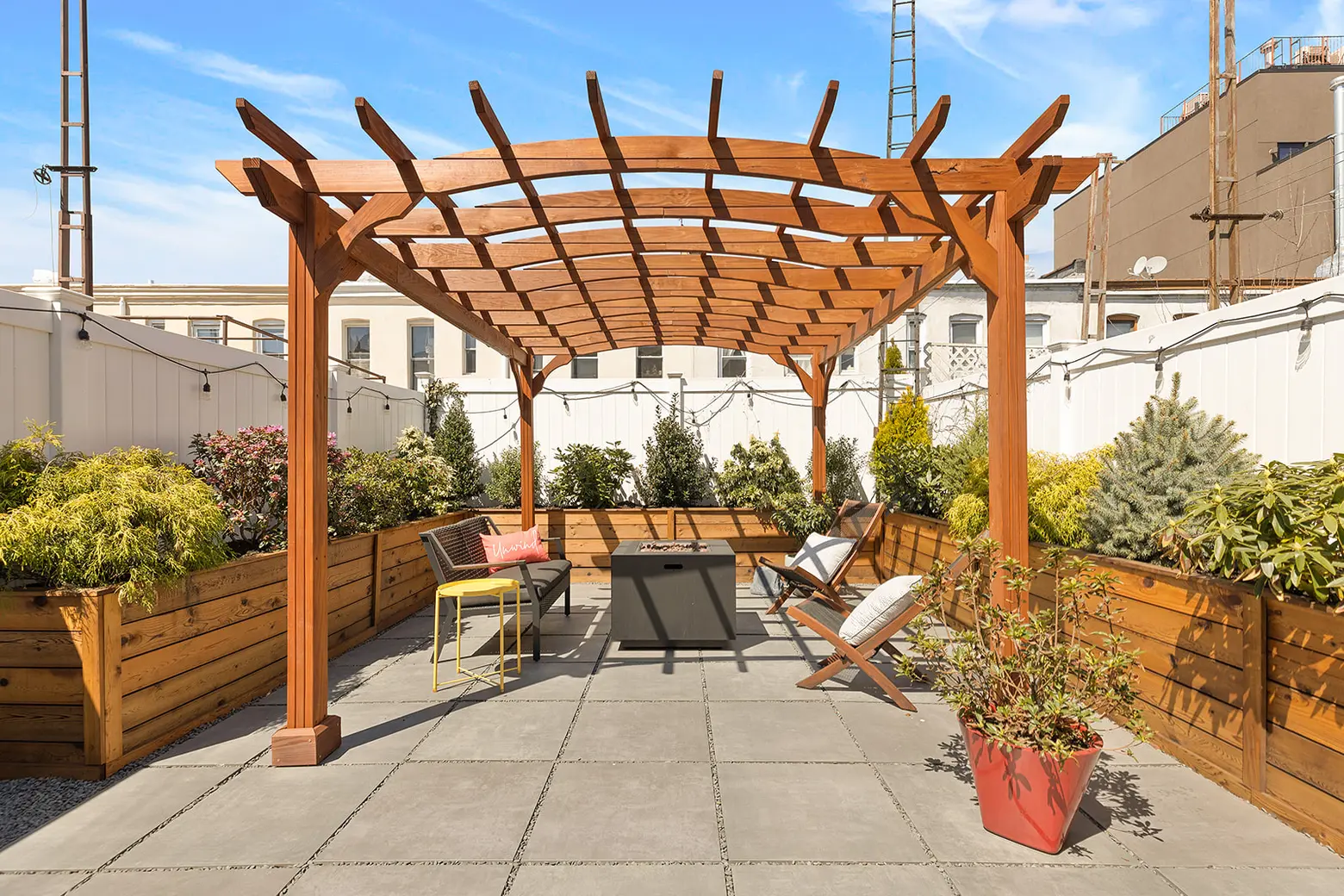 A custom-made accordion-style wall of windows leads to the rear deck, which is perfect outdoor dining. The "private garden oasis," as the listing describes it, was designed with a perimeter of custom-built planters with flowering evergreens, a lovely pergola, and a centrally located gas fire pit. In addition, the engineered pavers a French drain system that is sloped away from the house, ensuring seamless drainage.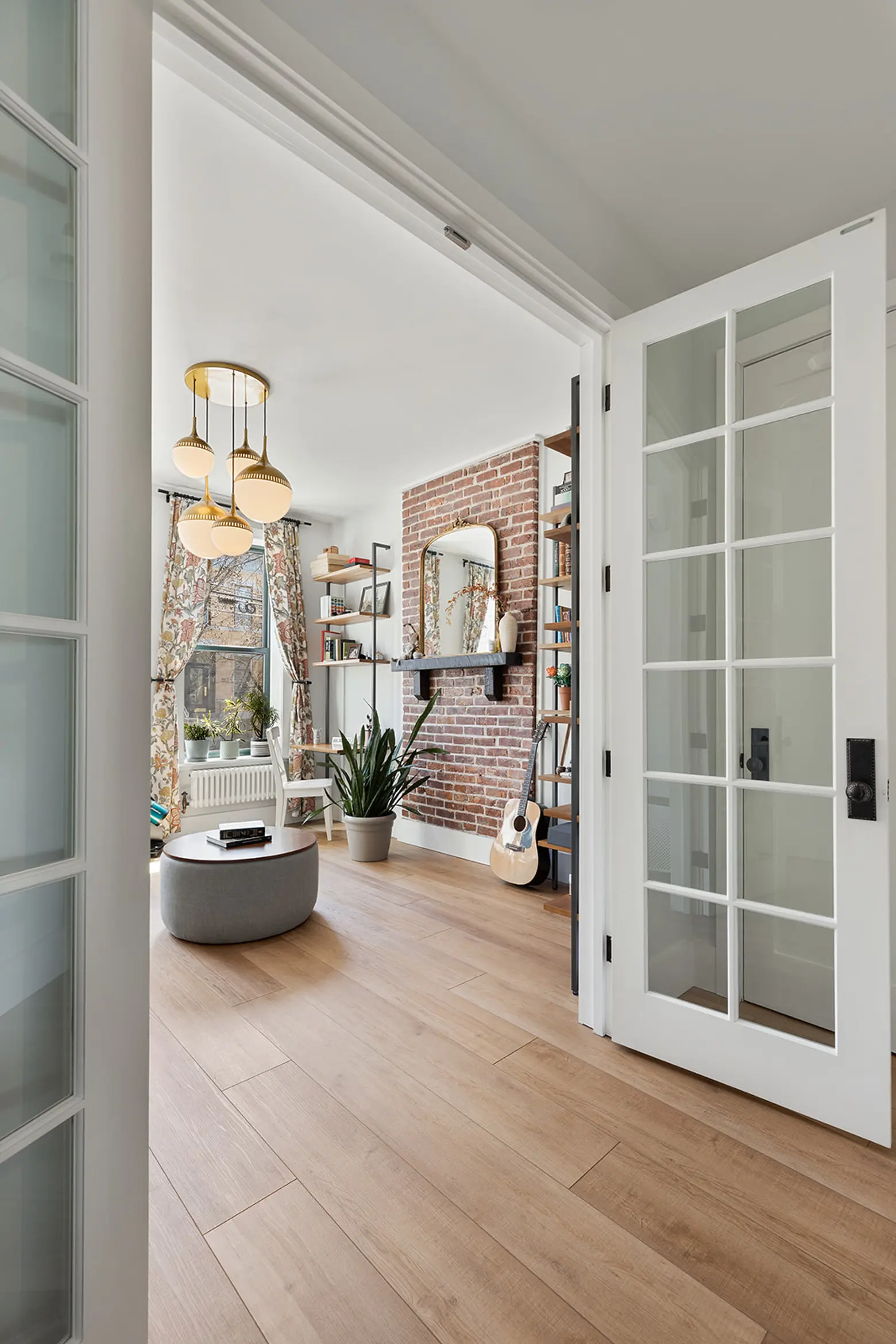 At the front of the main level is a bright, street-facing bedroom or home office with more exposed brick detailing.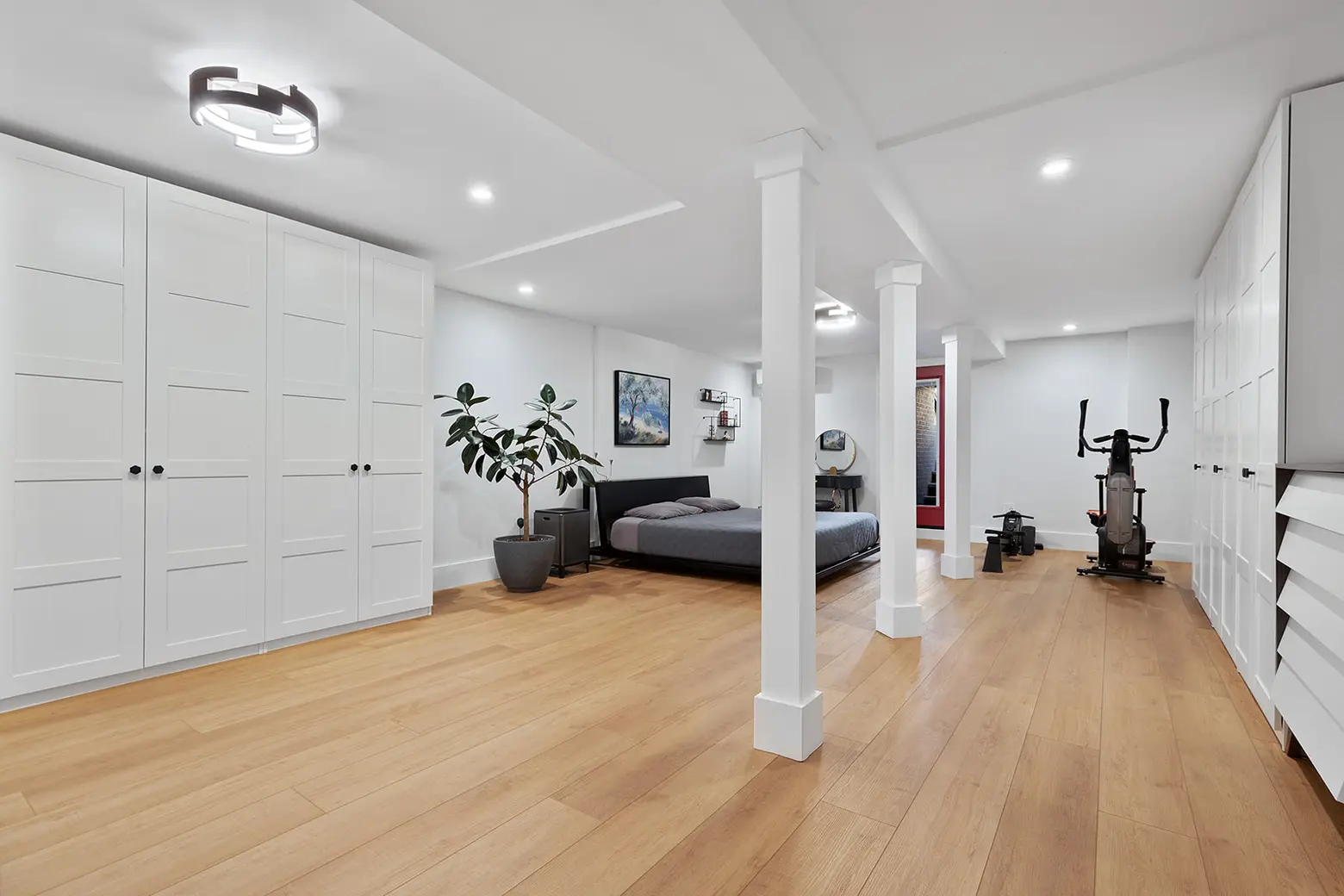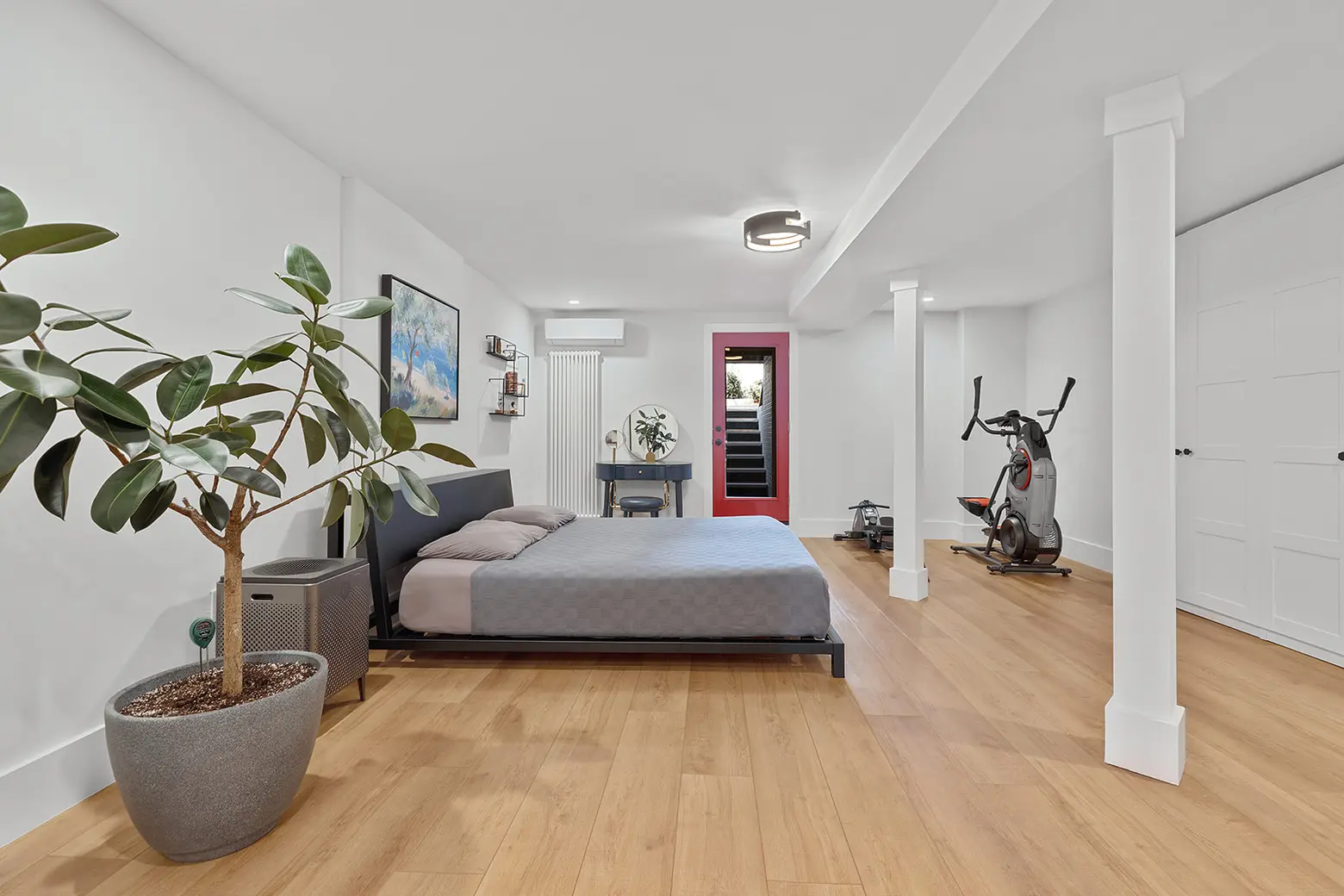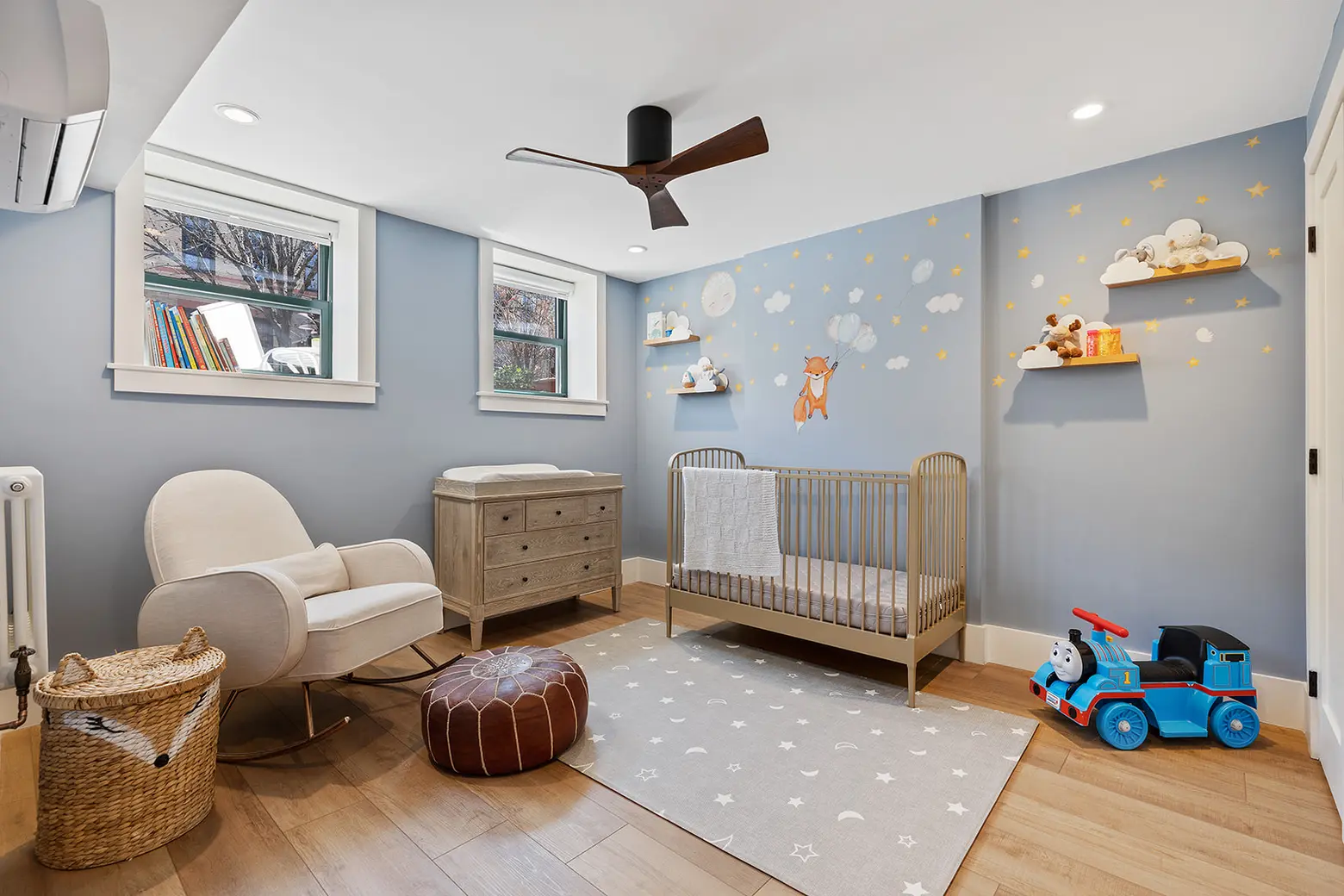 The lower level of the owner's duplex contains a full-floor, loft-like main bedroom, secondary bedroom, a full bathroom, and alternate access to the yard. There is loads of built-in storage space, as well as a washer/dryer underneath the stairs.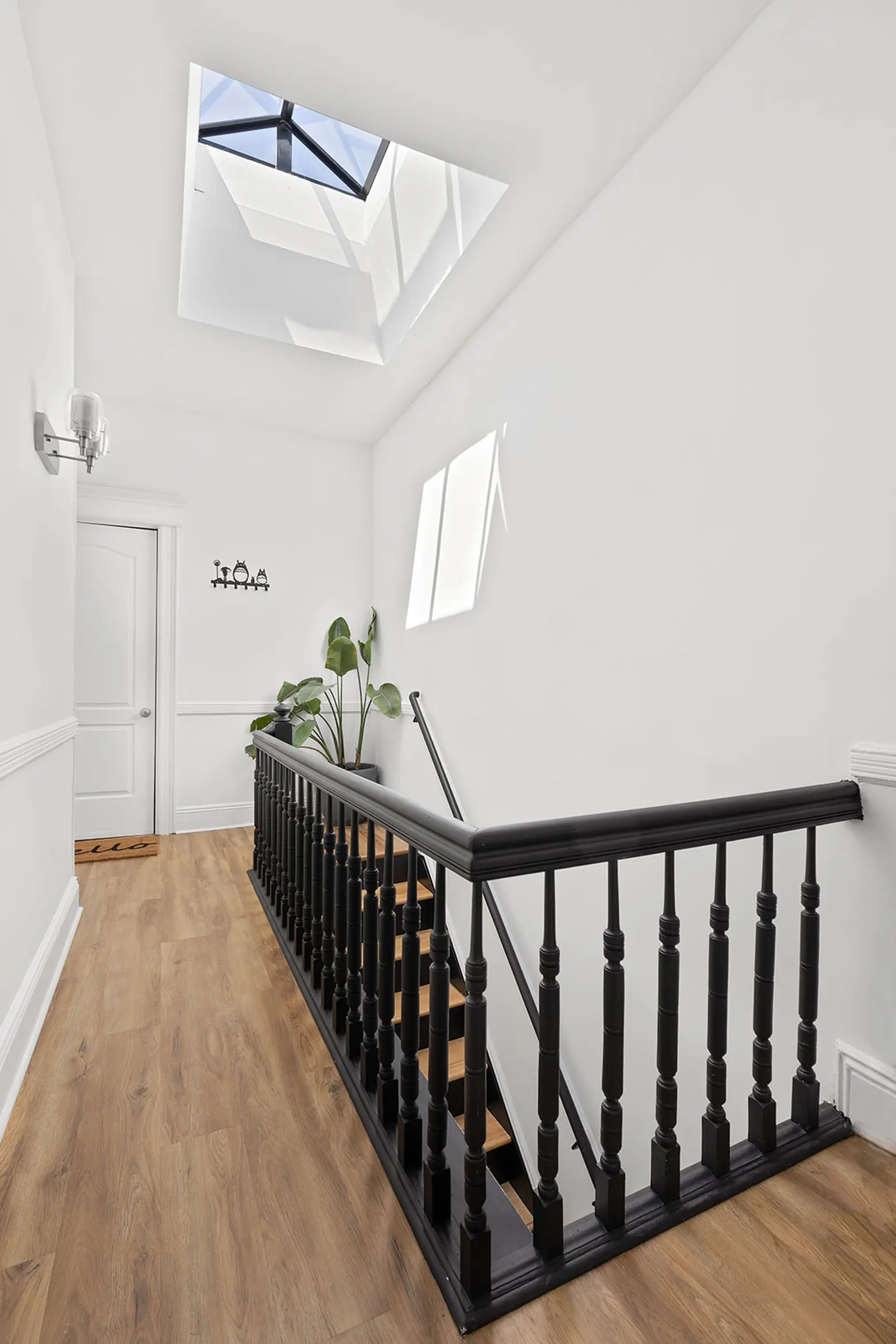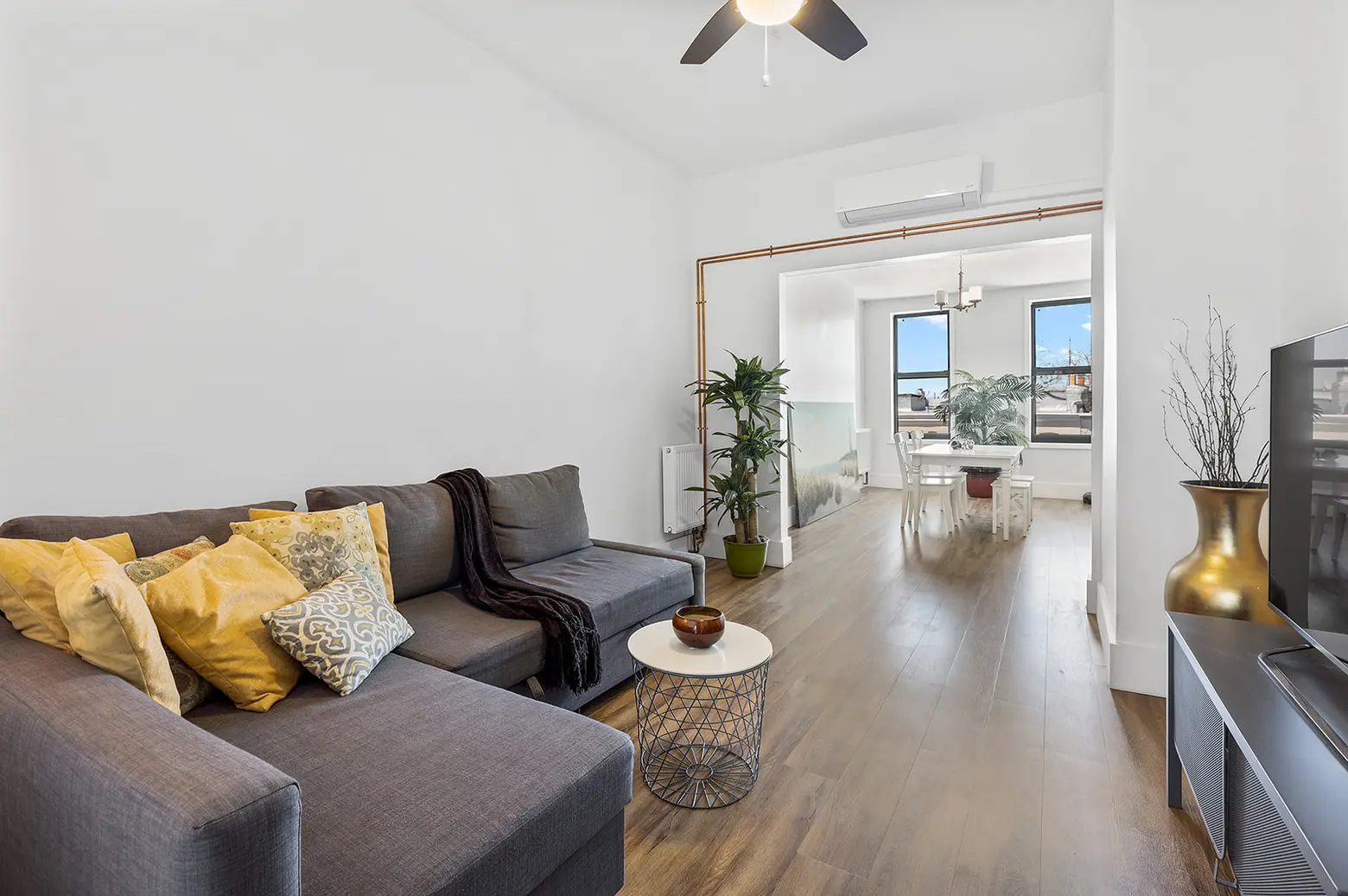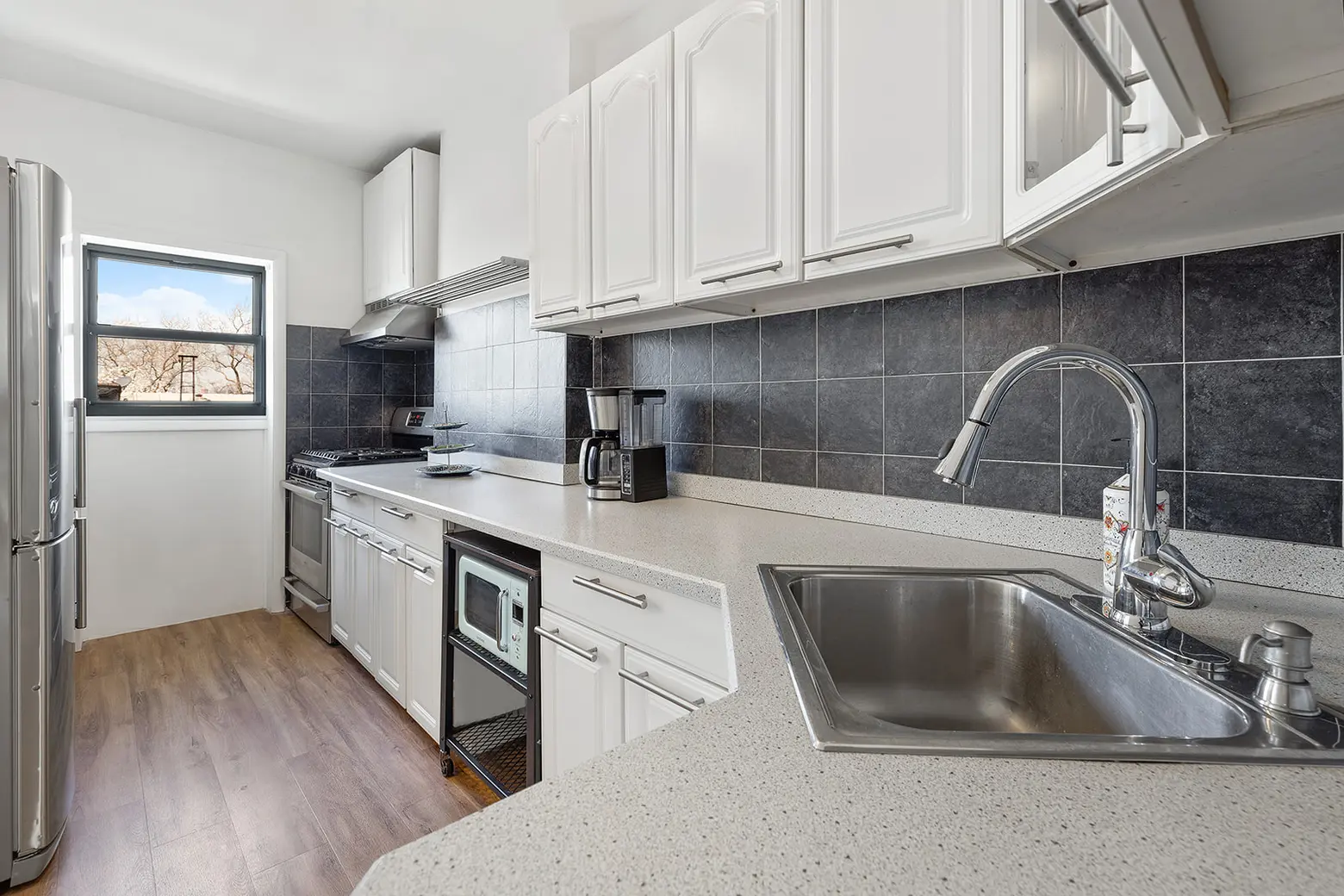 The second-floor apartment has a central den, and then a living room and an adjacent kitchen/dining room at the rear of the home.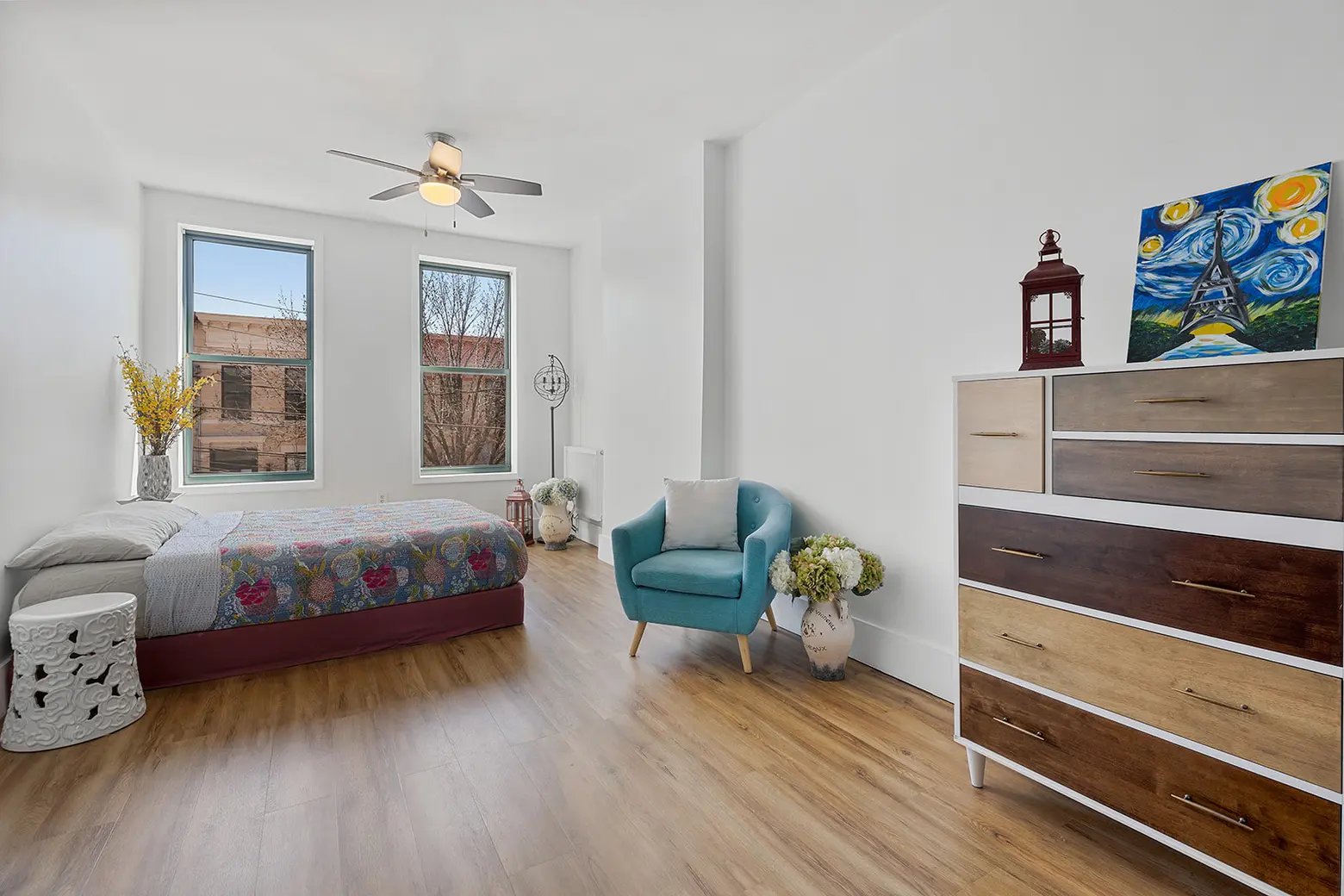 The two bedrooms face the street, and there's a full bathroom in the hall.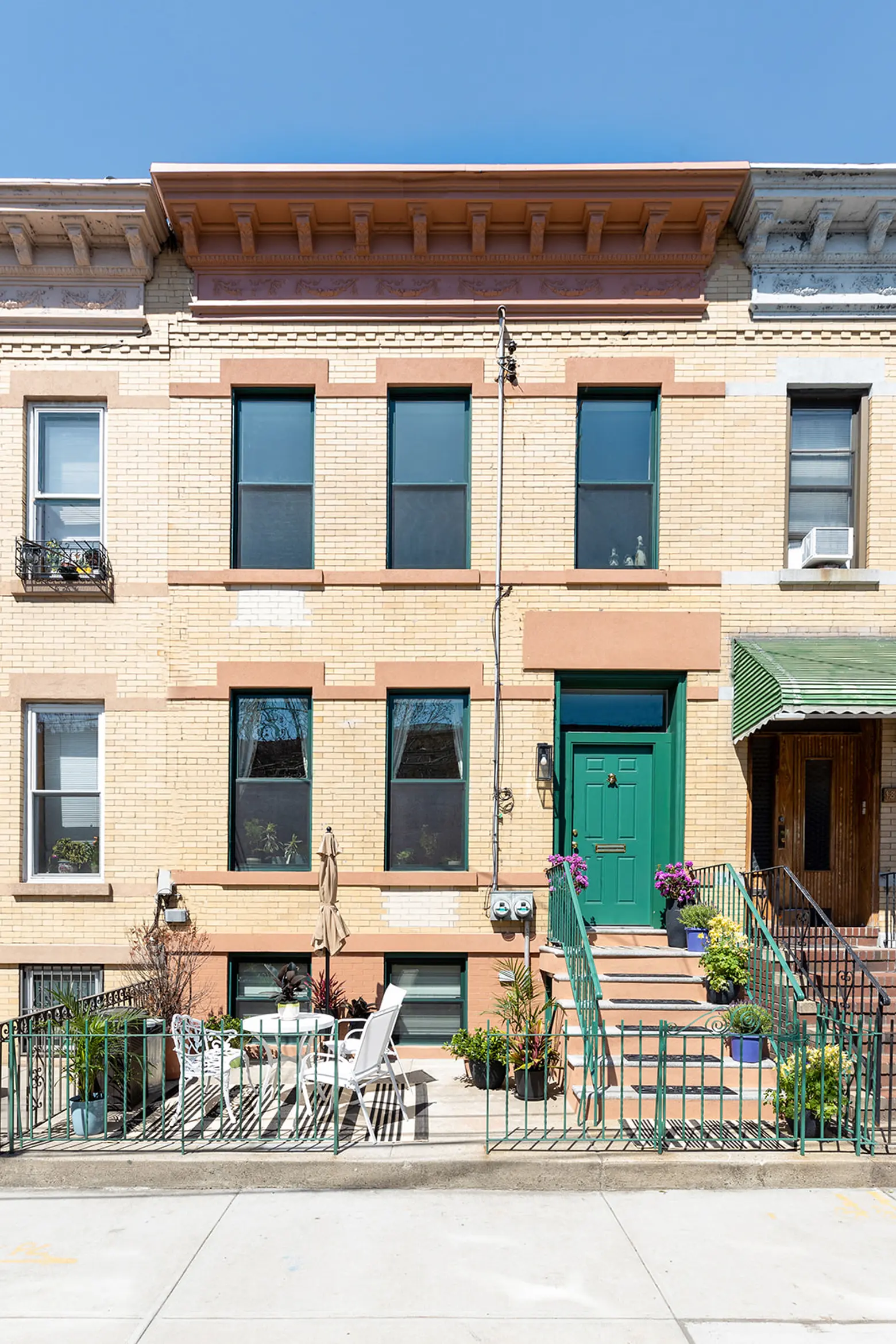 Other updates that are featured in both units include flooring with built-in soundproofing and insulation and brand new tempered soundproofed glass. It's just a quick walk to the L train at DeKalb Avenue.
[Listing: 18-71 Dekalb Avenue by Jacob Henderson of The Corcoran Group]
RELATED:
Listing images courtesy of The Corcoran Group