This Stuyvesant Heights brownstone with a perfect Brooklyn back yard asks $4,500/month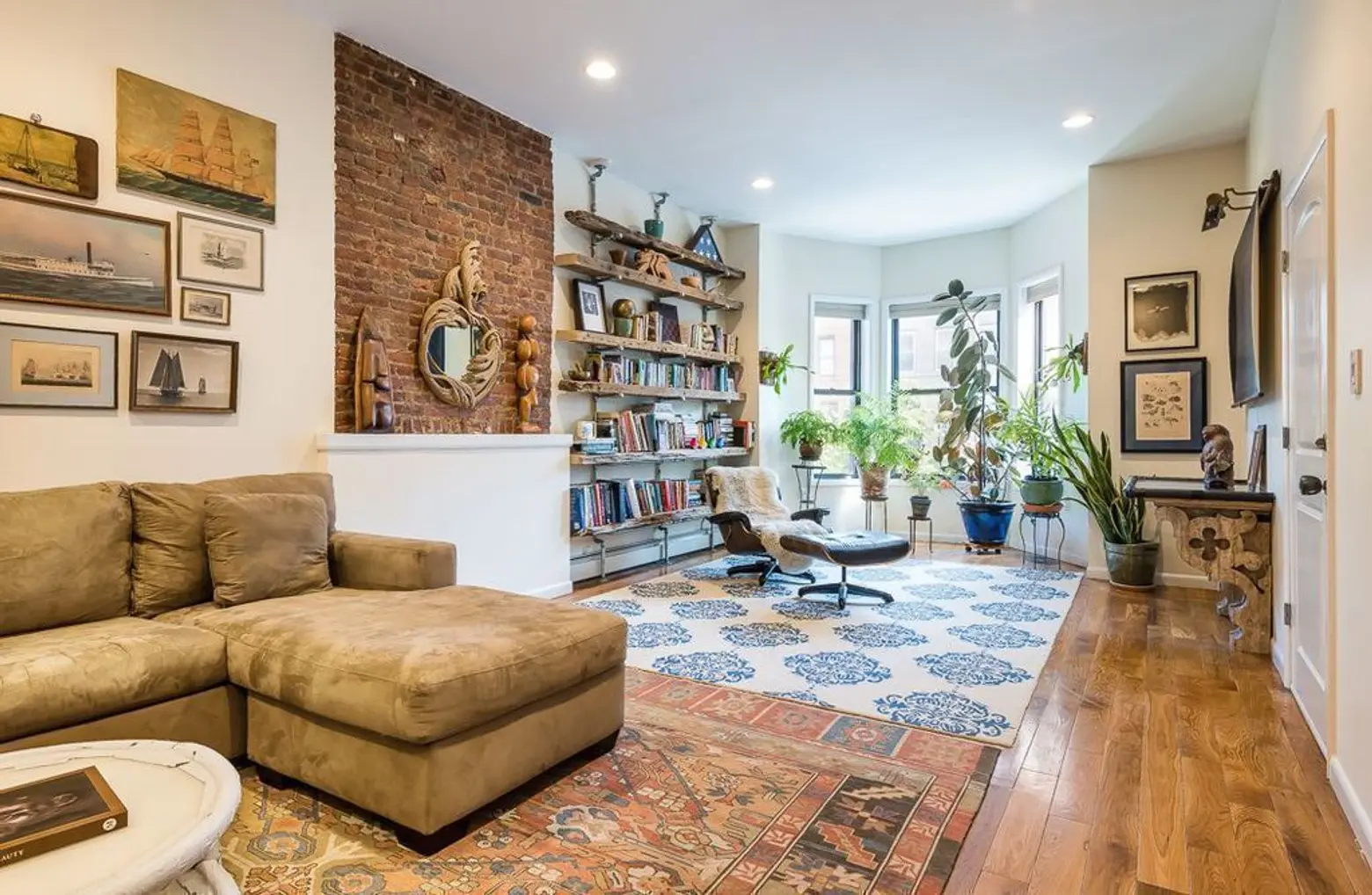 This compact brownstone rental in Bed-Stuy's pretty Stuyvesant Heights historic district of awaits summer festivities on a landscaped private back terrace. $4,500 a month gets you three bedrooms on two stories and a finished basement plus covetable private outdoor space in one of the borough's most buzzed-about neighborhoods.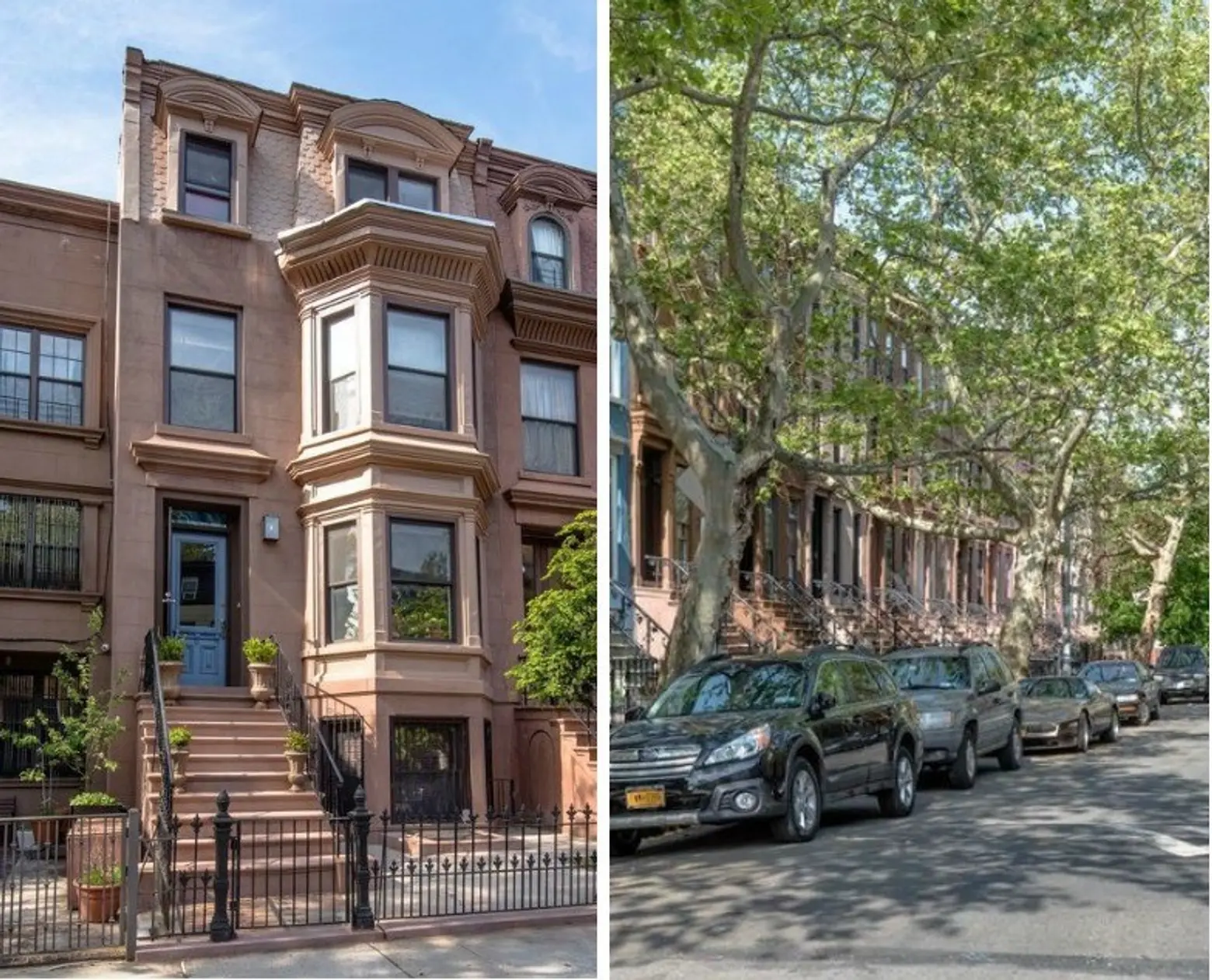 On tree-lined street and up a typical Brooklyn stoop, this bow-fronted townhouse starts with a cheerful blue door.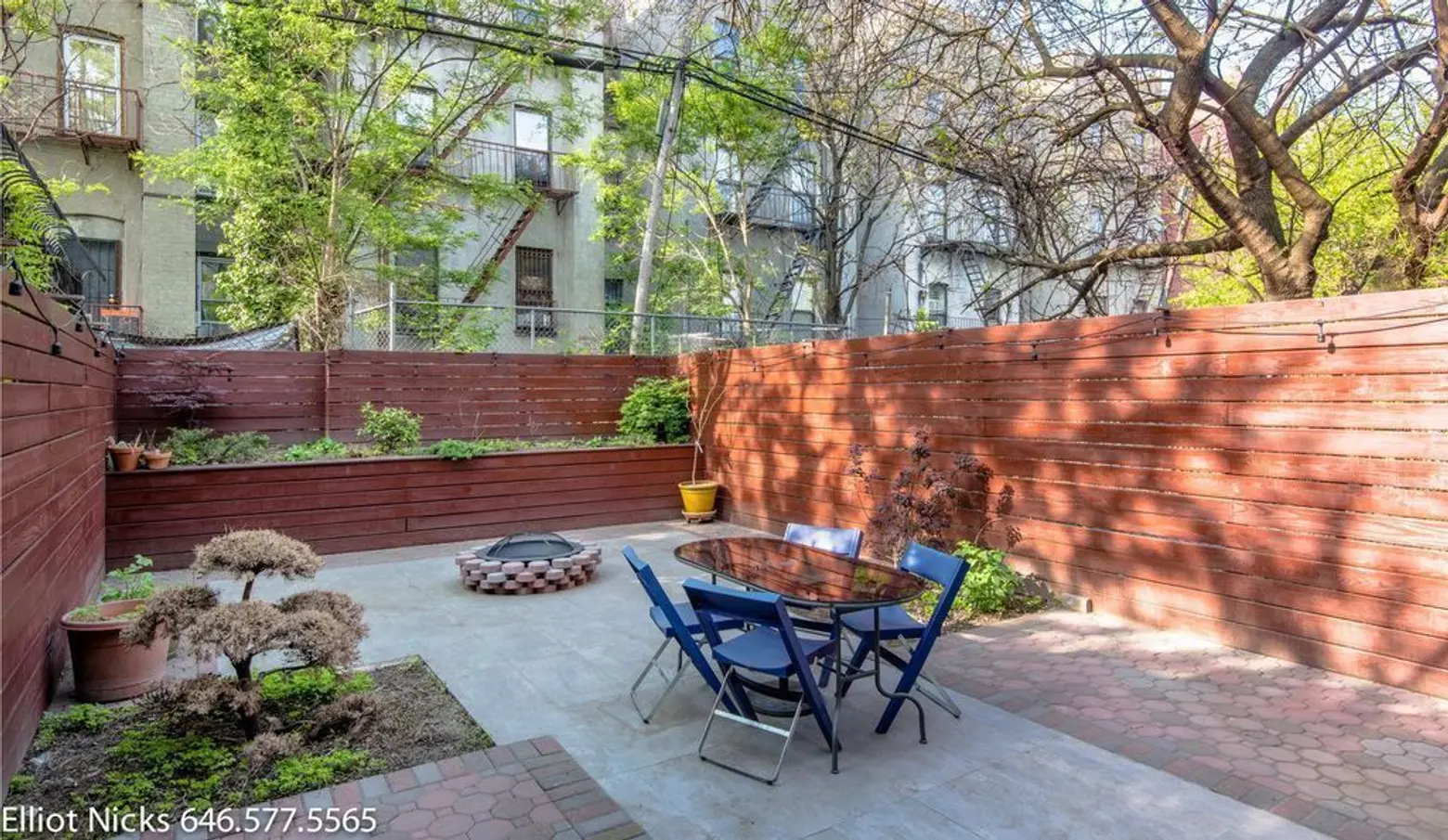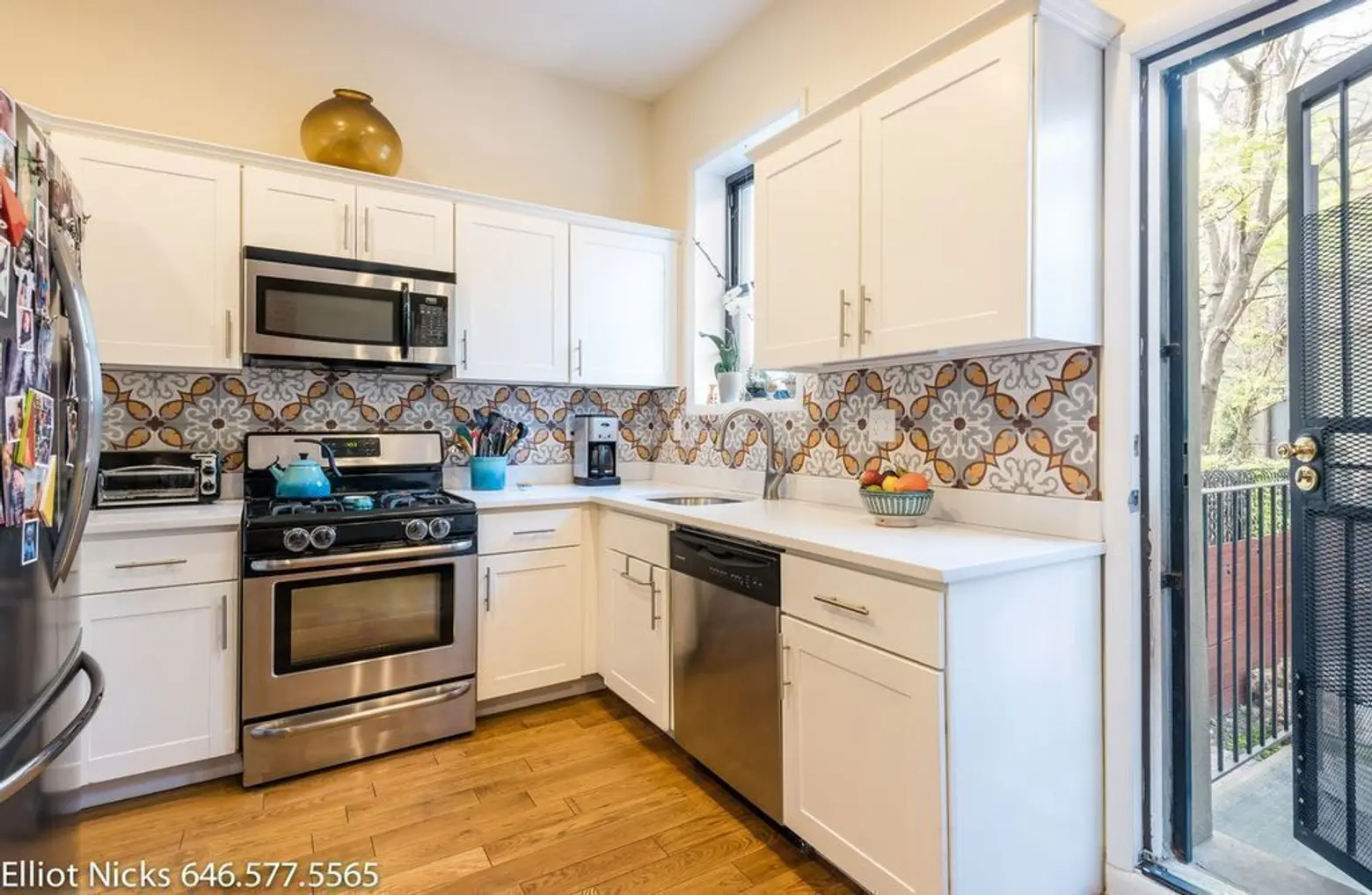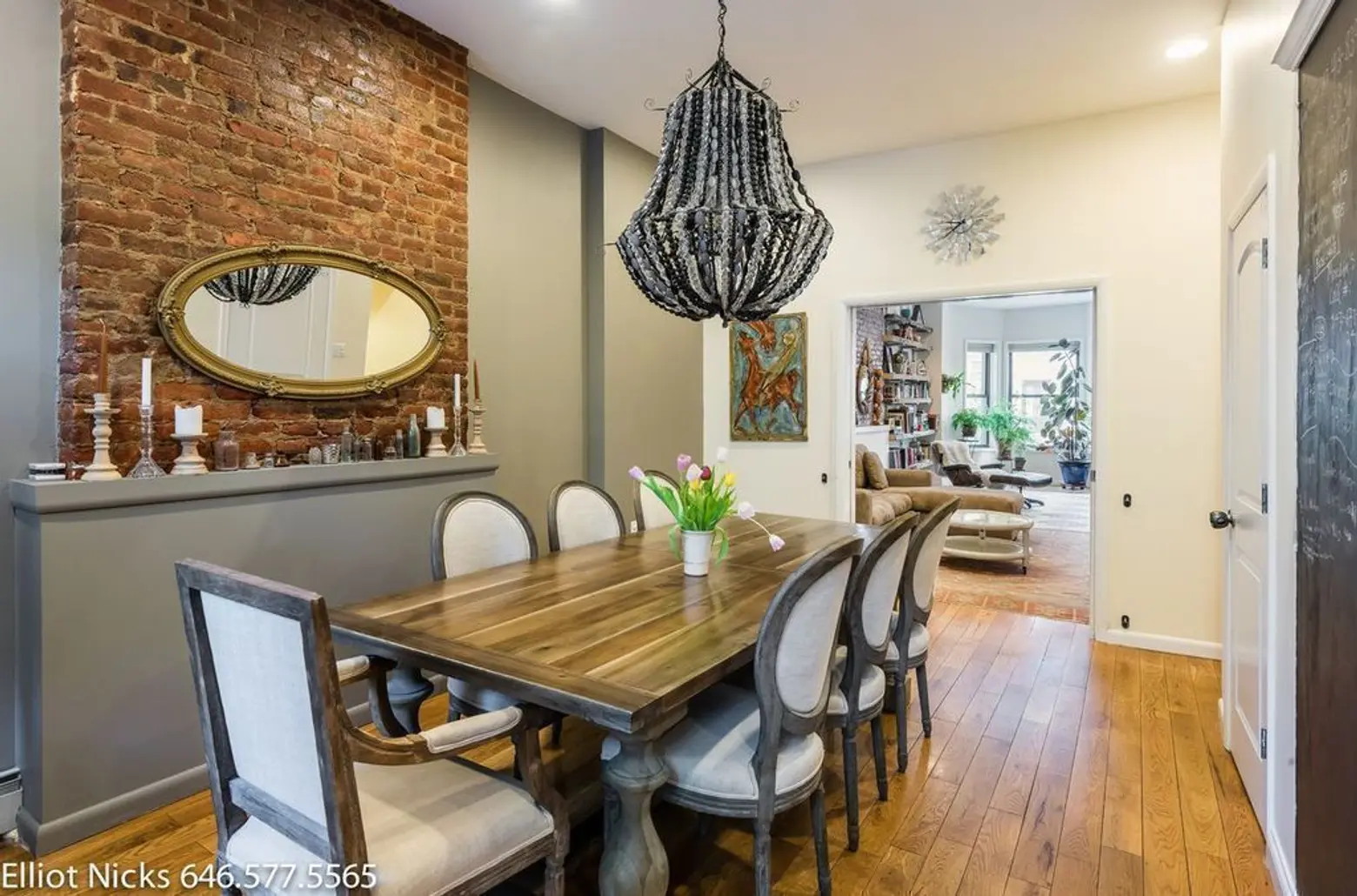 Since you can't be outside all the time, there's plenty of interior townhouse living space on two floors (at least). The parlor floor has a lovely living room that takes advantage of the home's bow-front, a nice-sized dining area and a cute, sunny kitchen.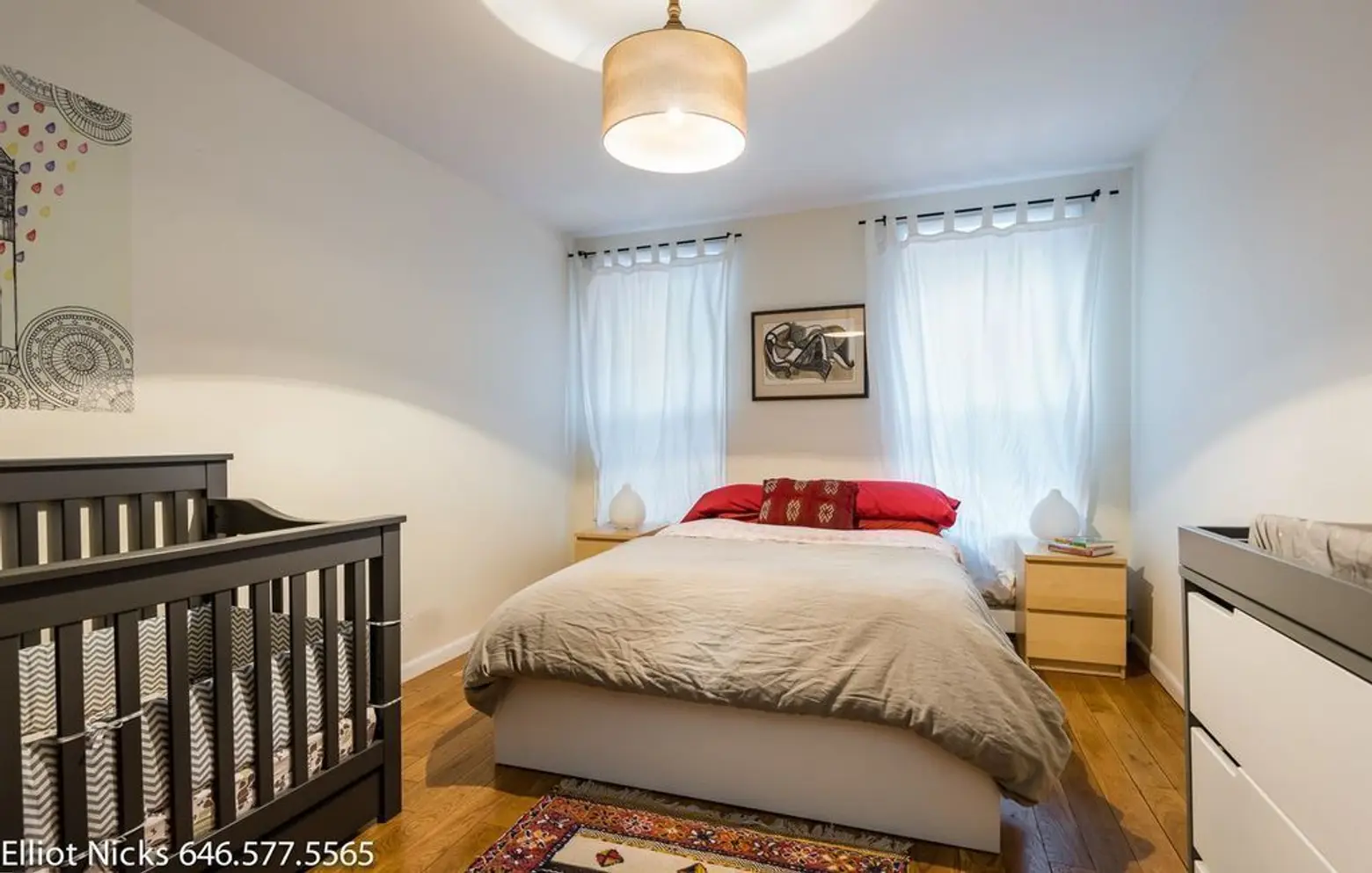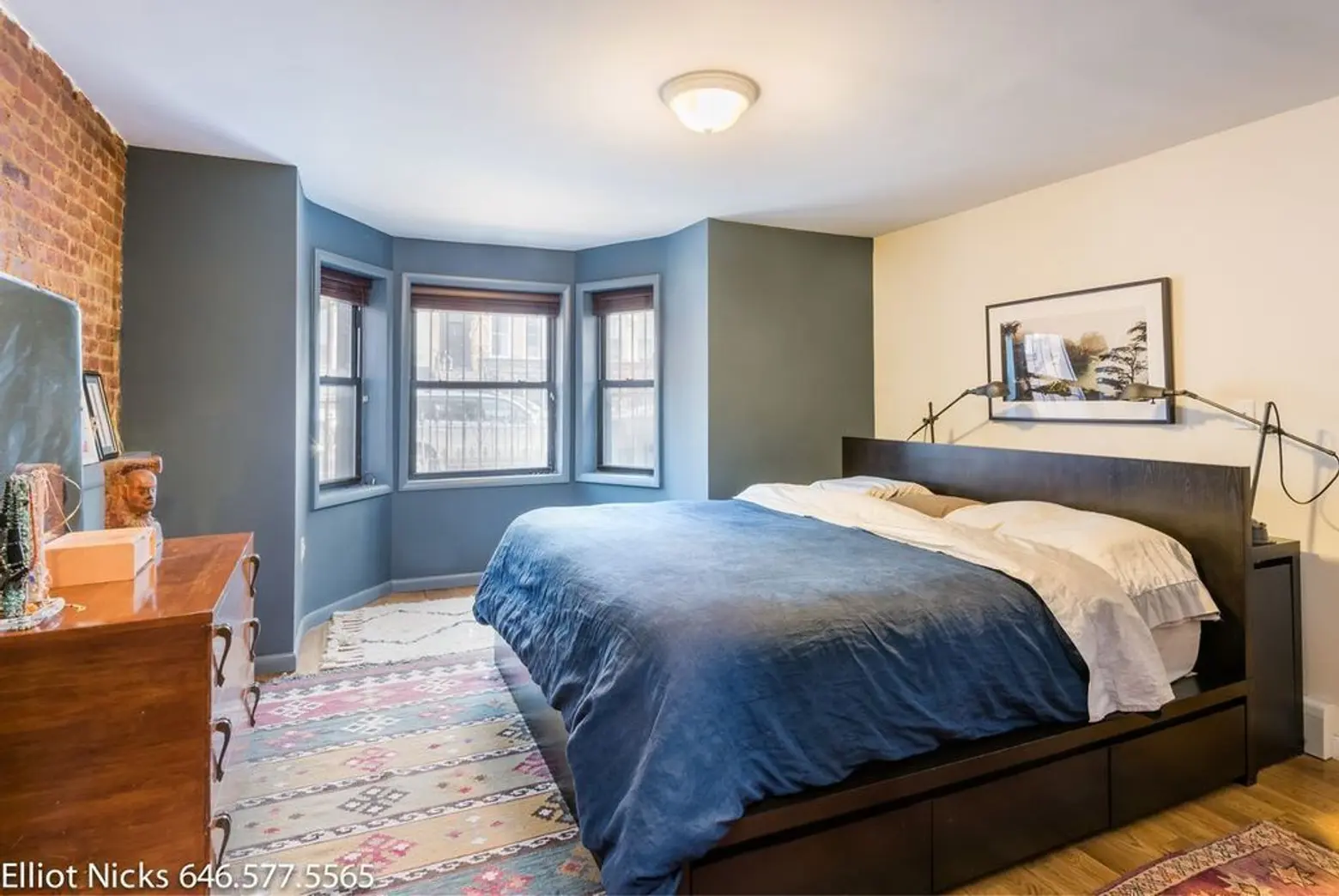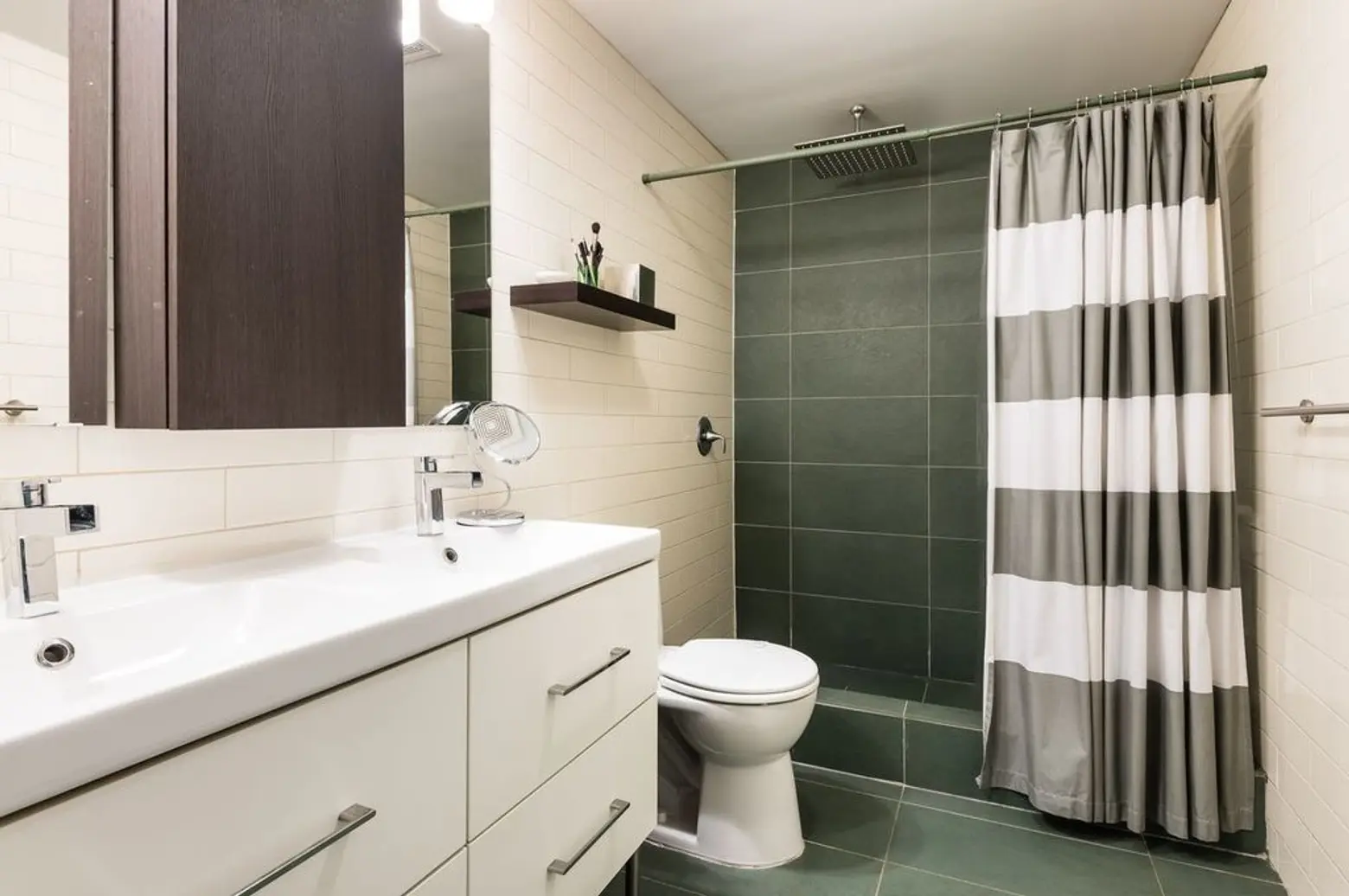 The bedrooms are downstairs on the garden floor, though they look sunny and good-sized. There's no floor plan, but the listing says there's a finished basement with private laundry to complete the townhouse living experience.
[Listing: 519 Putnam Avenue by Elliott Nicks for Massada Home Sales]
RELATED: