This Lofty East Village Penthouse by Manifold Architecture Studio Used to Be a Synagogue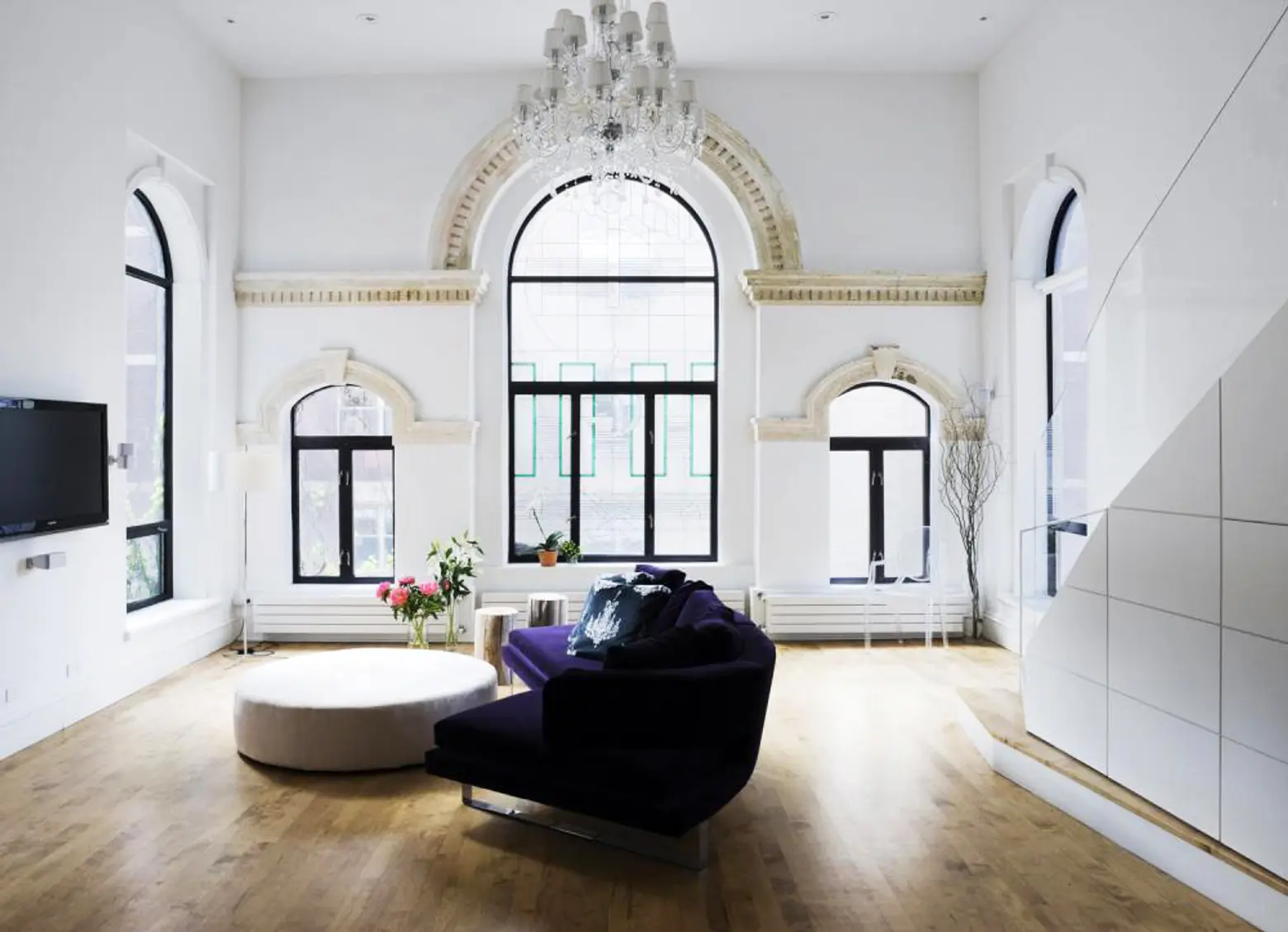 New York City is teeming with breathtaking penthouses–from multi-floored apartments atop soaring skyscrapers to picturesque flats inside landmarked townhouses–but few have the spiritual history of this East Village abode: The 1,600-square-foot triplex was once a local house of worship.
Originally built in 1908, the the Beth Hamedrash Hagadol Anshe Ungarn synagogue was converted into a five-apartment condo in the 1980s. By the time current owners Dominique Camacho and Gary Hirschkron bought the penthouse in 2007, its design was terribly outdated, so they enlisted the team at DUMBO's Manifold Architecture Studio (MAS) to help bring it into the 21st century.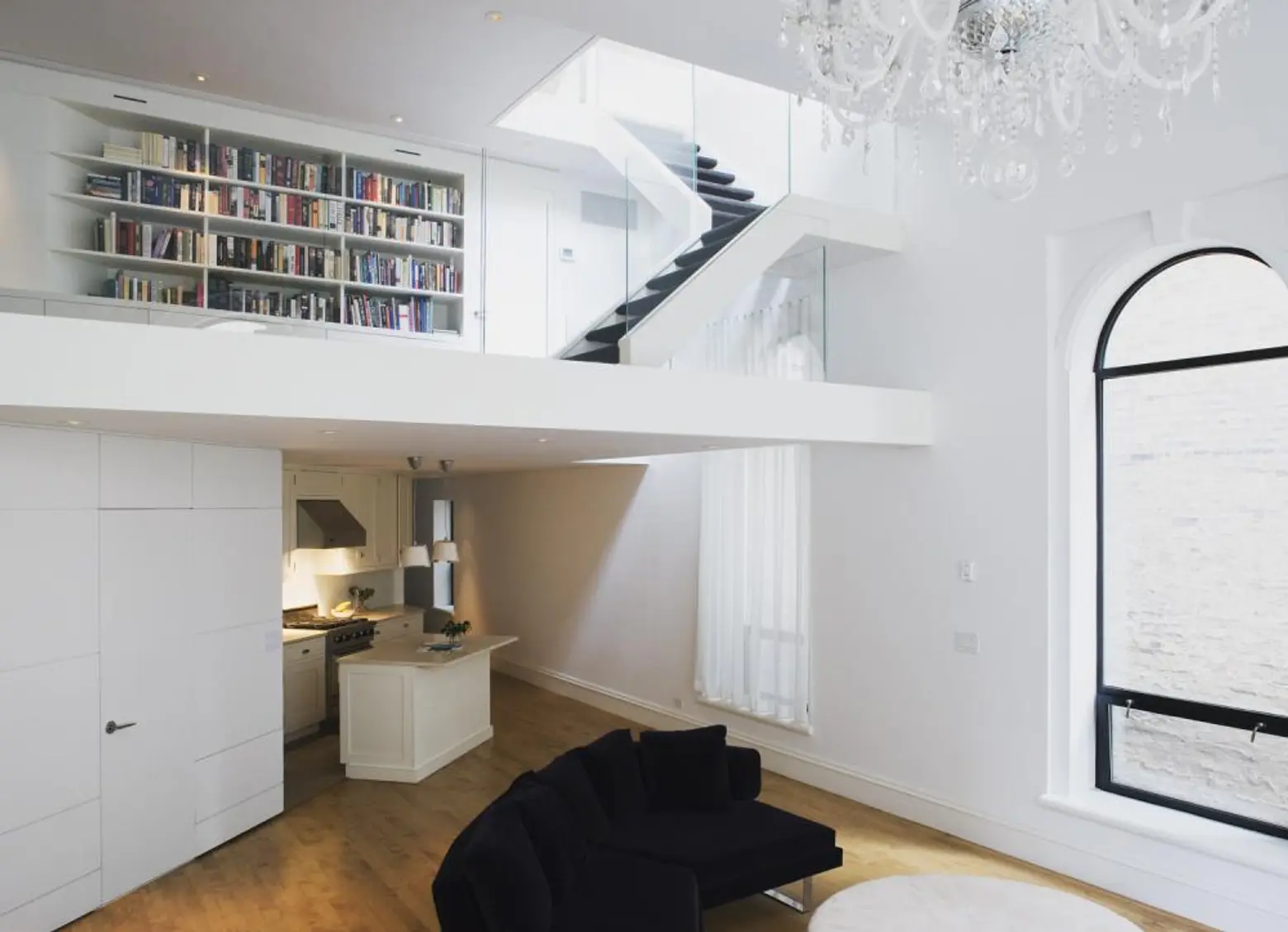 At the hands of architects Philipp and Kit von Dalwig, the original layout was scrapped to take advantage of the space's incredible ceiling height. They ripped out the space-hogging wood staircase that connected the first floor living room with a mezzanine level and built in a custom set lined with glass panels. The space underneath was transformed into extra storage space hidden by sleek white doors.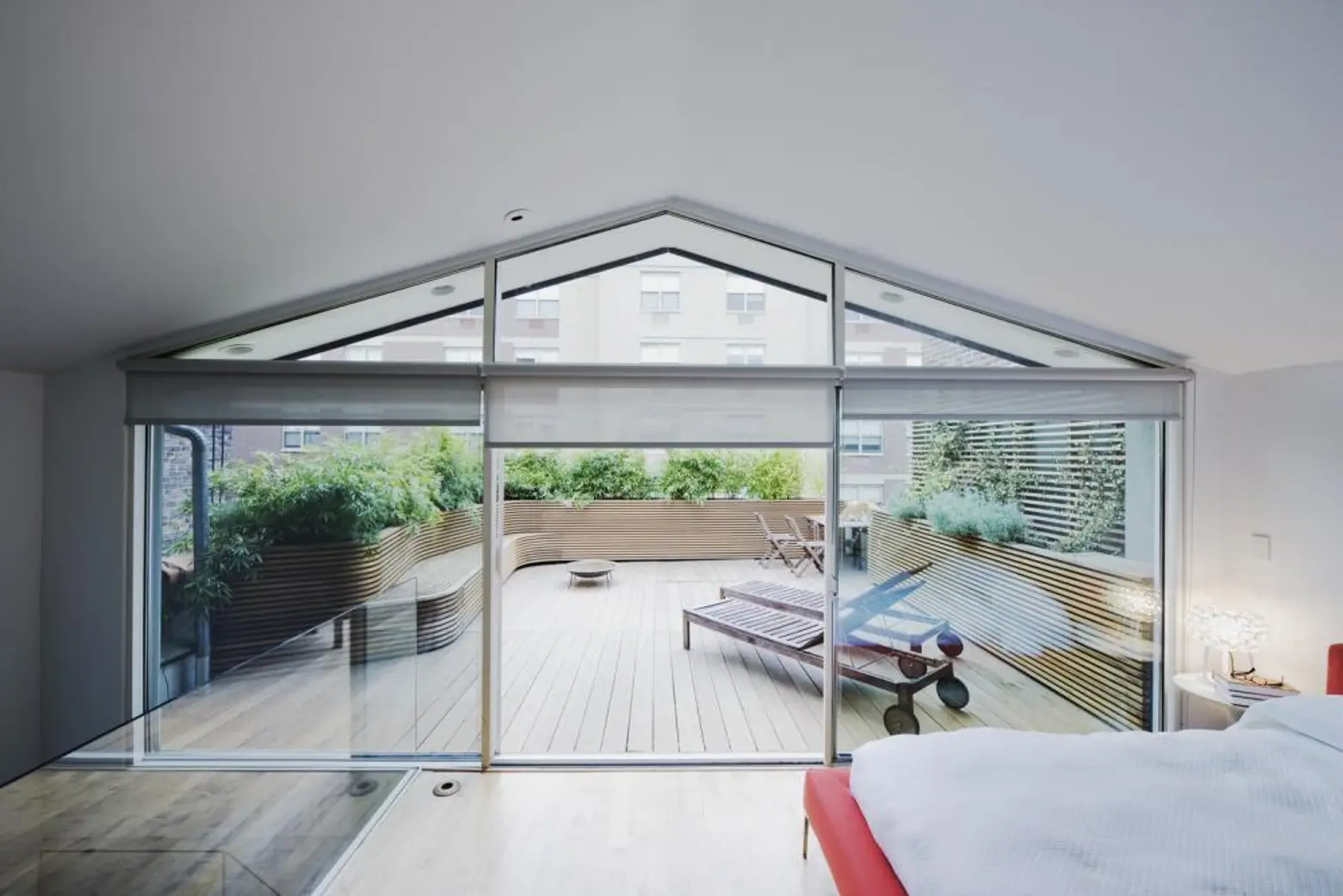 Up on the top floor, a wall that separated the bedroom and outdoor patio was torn down and replaced with glass doors, giving the owners easy access to the bamboo-lined roof, plus unobstructed views of their East Village neighborhood. The combination of wood and glass throughout the three floors gave the entire space a feeling of cohesiveness, while also maintaining a minimalist design appropriate for such a spiritual location.
Check out more incredible New York projects by the von Dalwigs at Manifold Architecture Studios.
Images © Dean Kaufman