This $17.5M historic Tribeca townhouse has a jazz club in the basement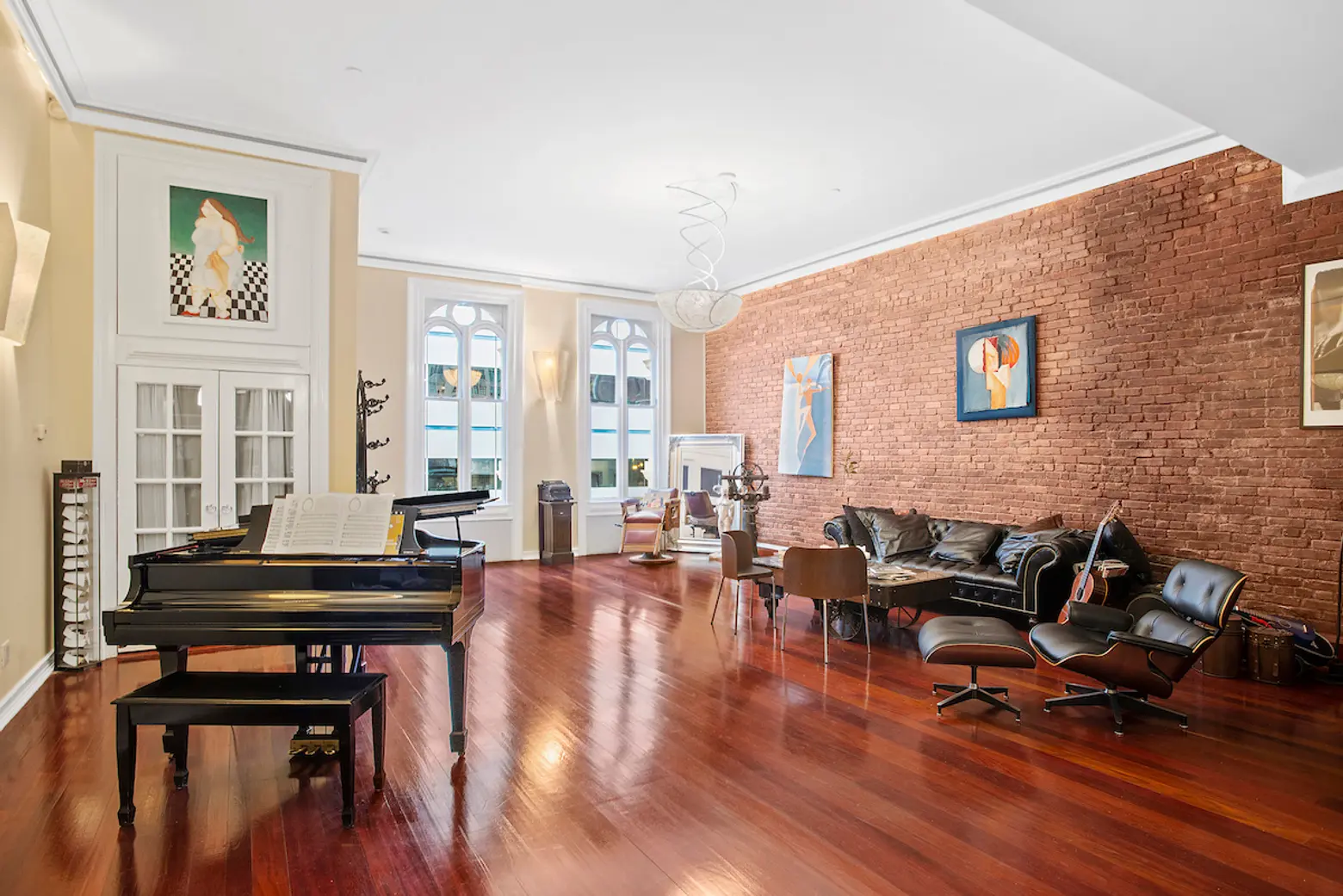 The Bogardus Mansion at 75 Murray Street is an original cast iron treasure. Perfectly configured for conversion to a single family home, the 25-foot-wide Tribeca building, asking $17.5 million, is a true piece of New York City history, with original details and plenty of possibilities, from the noted 75 Club jazz venue in the building's basement to the owner's penthouse with a conservatory, roof deck and stunning lower Manhattan views.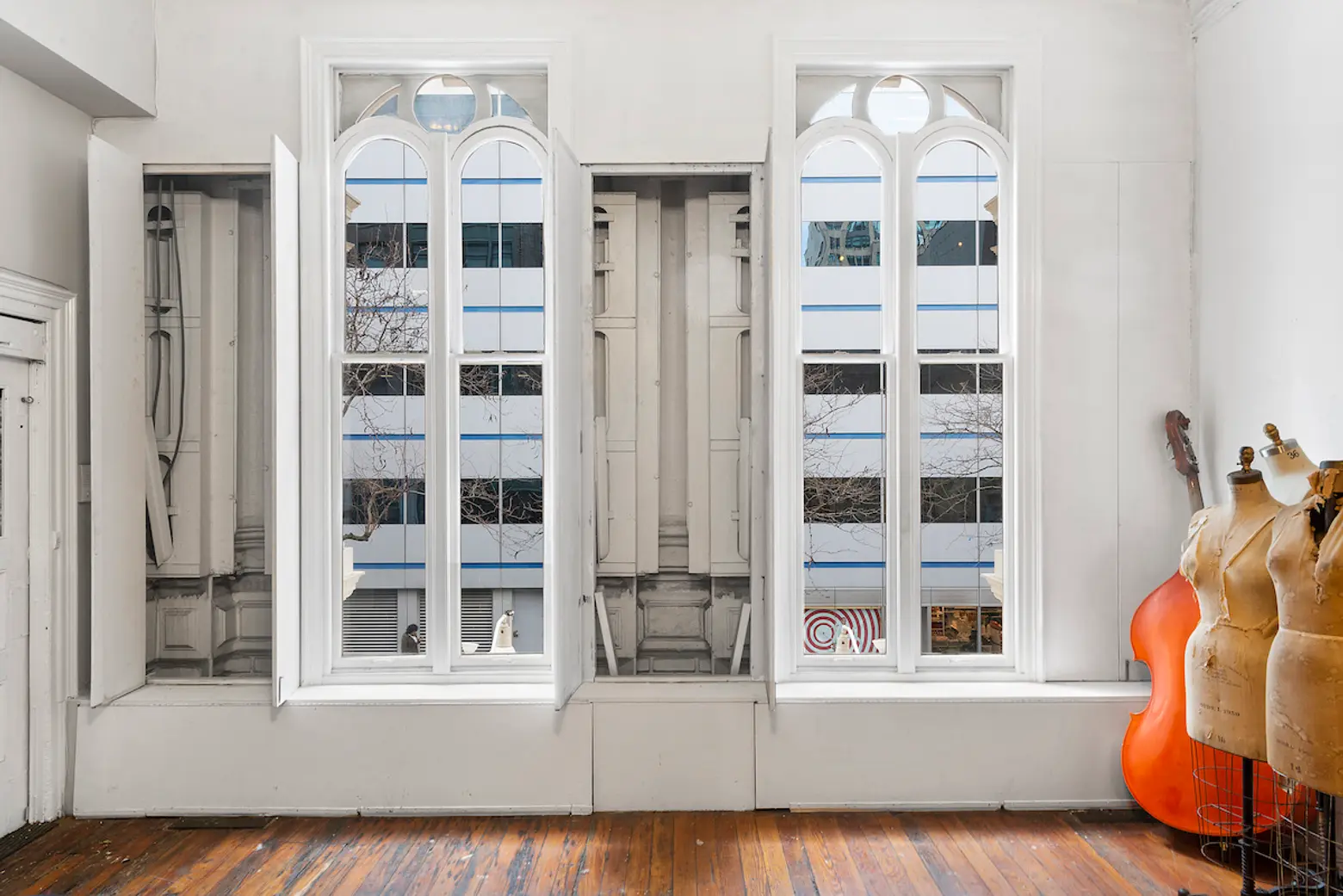 In addition to a working manually-operated elevator, the 14,000-square-foot building offers central heat and air throughout.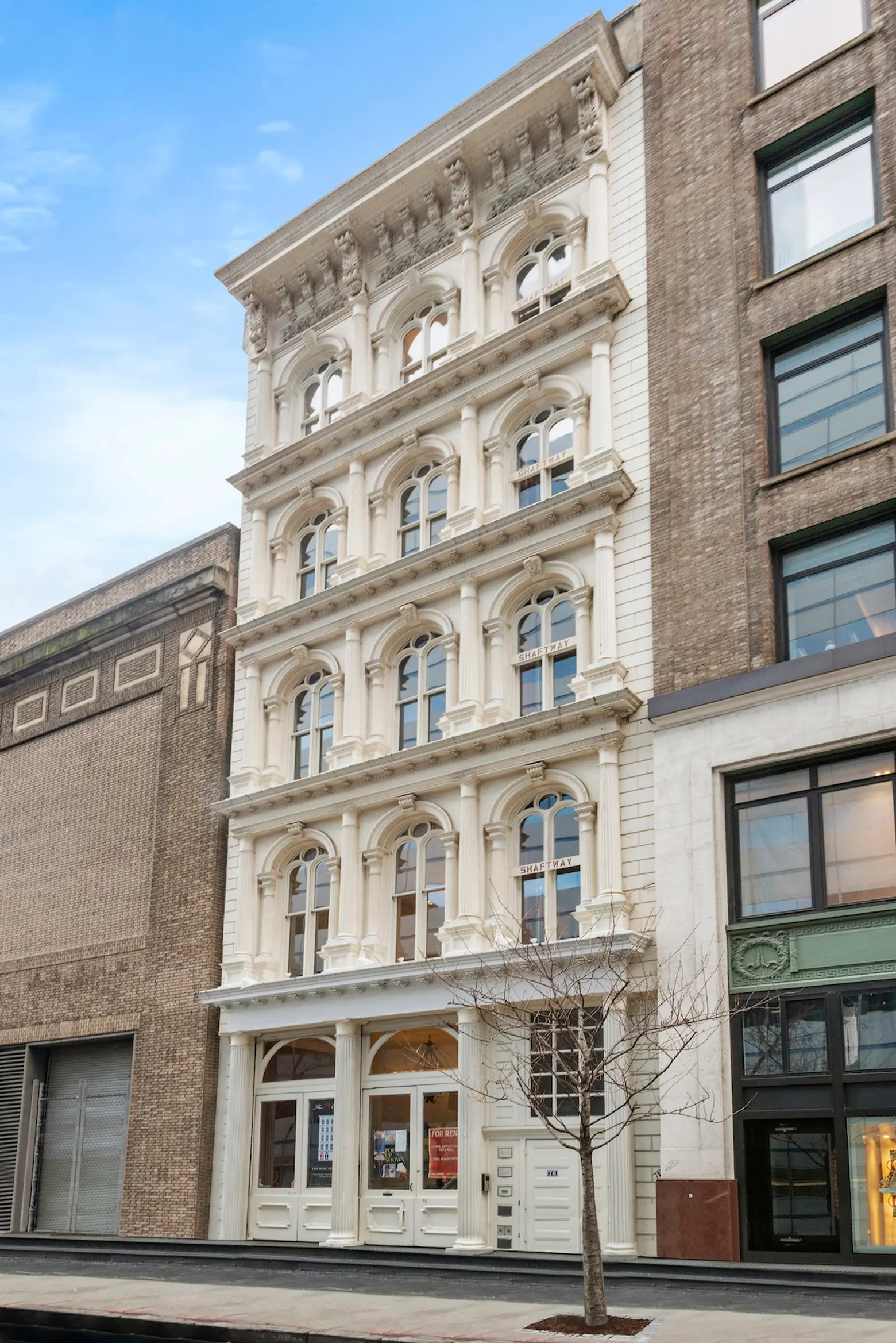 Commissioned and built as Hopkins store in 1857 by James Bogardus, the building's facade features elegant arched windows. It's one of only three remaining downtown Bogardus buildings.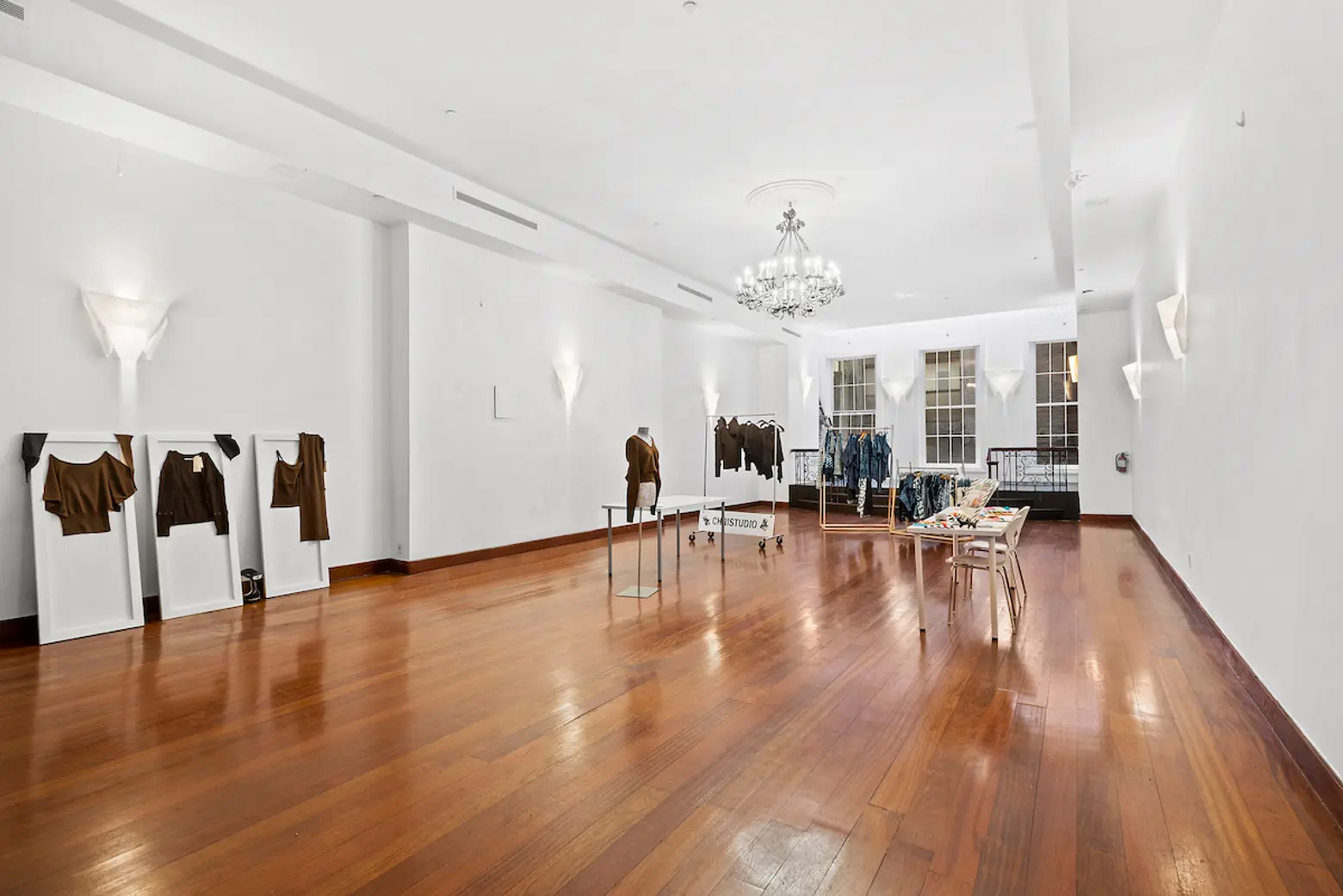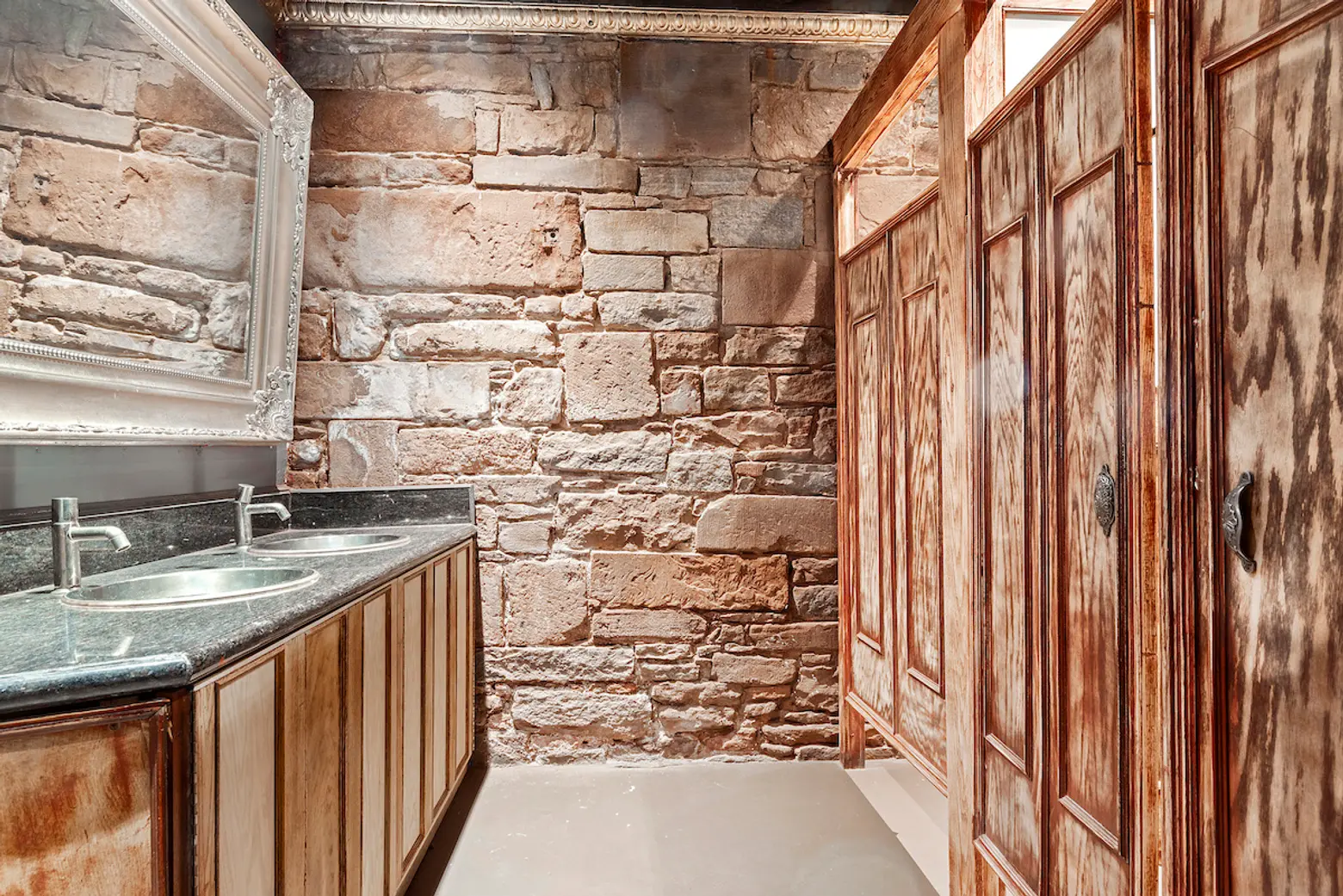 In the gracious lobby is the building's largest open space beneath dramatic 14-foot ceilings. Formerly used as an event space, this floor offers north facing windows, a powder room and two points of access to the lower level. On the second floor, 12-foot ceilings frame a loft-like floor plan complete with a kitchen and full bath.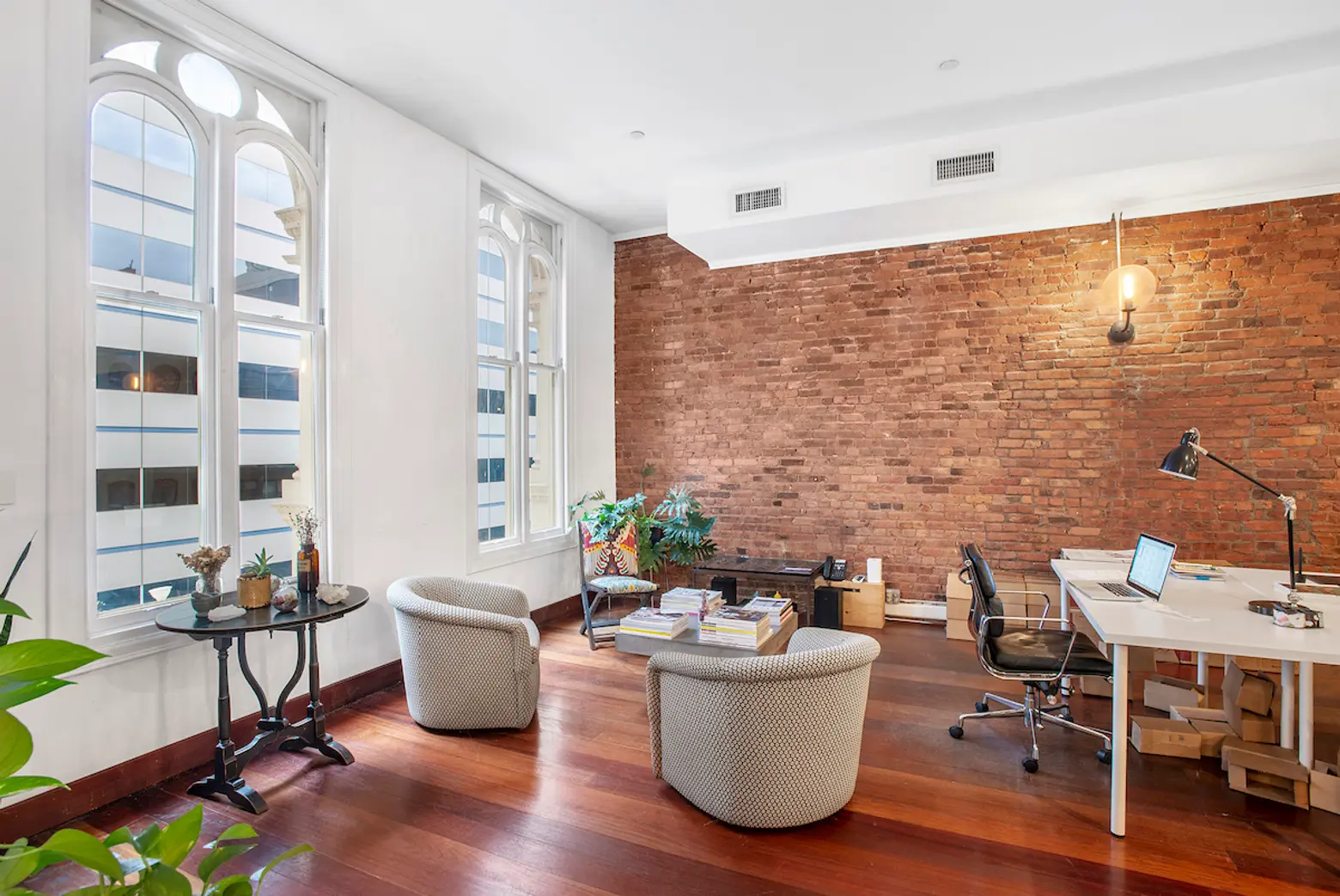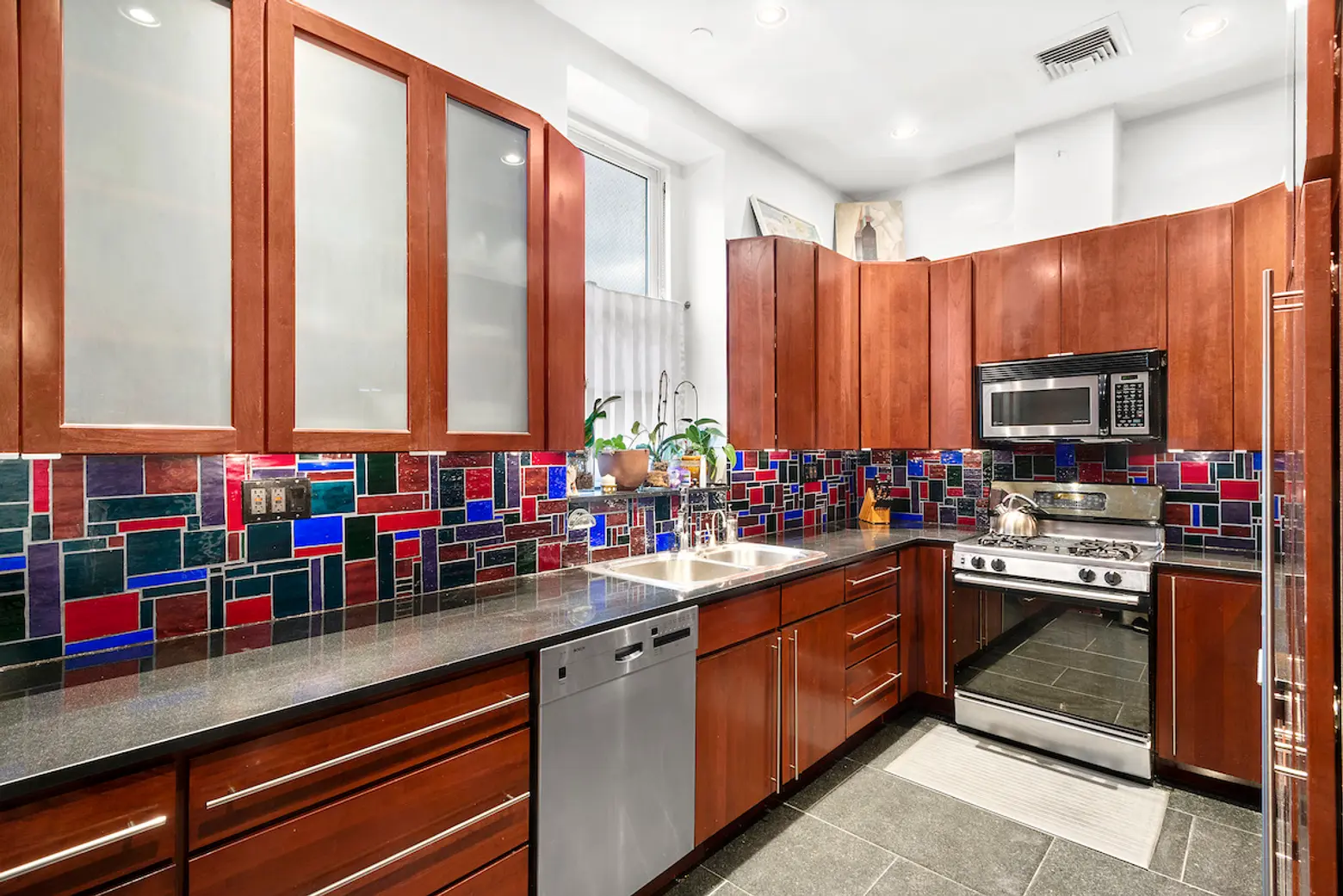 Occupying the fifth and sixth floors, the penthouse apartment features Brazilian cherry wood floors, exposed brick and a windowed kitchen with granite countertops and top-of-the-line appliances.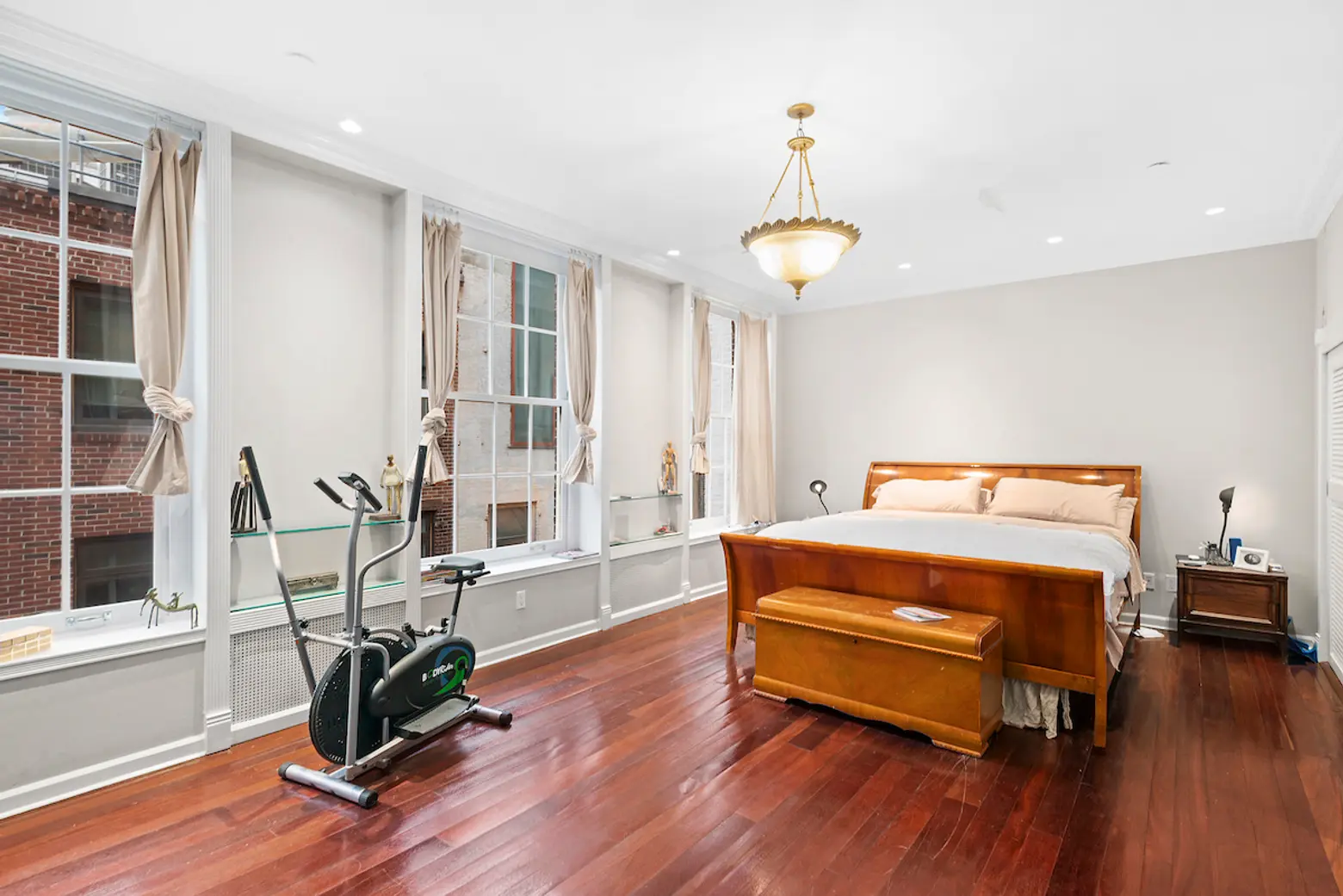 The master bedroom includes a luxurious en suite master bath.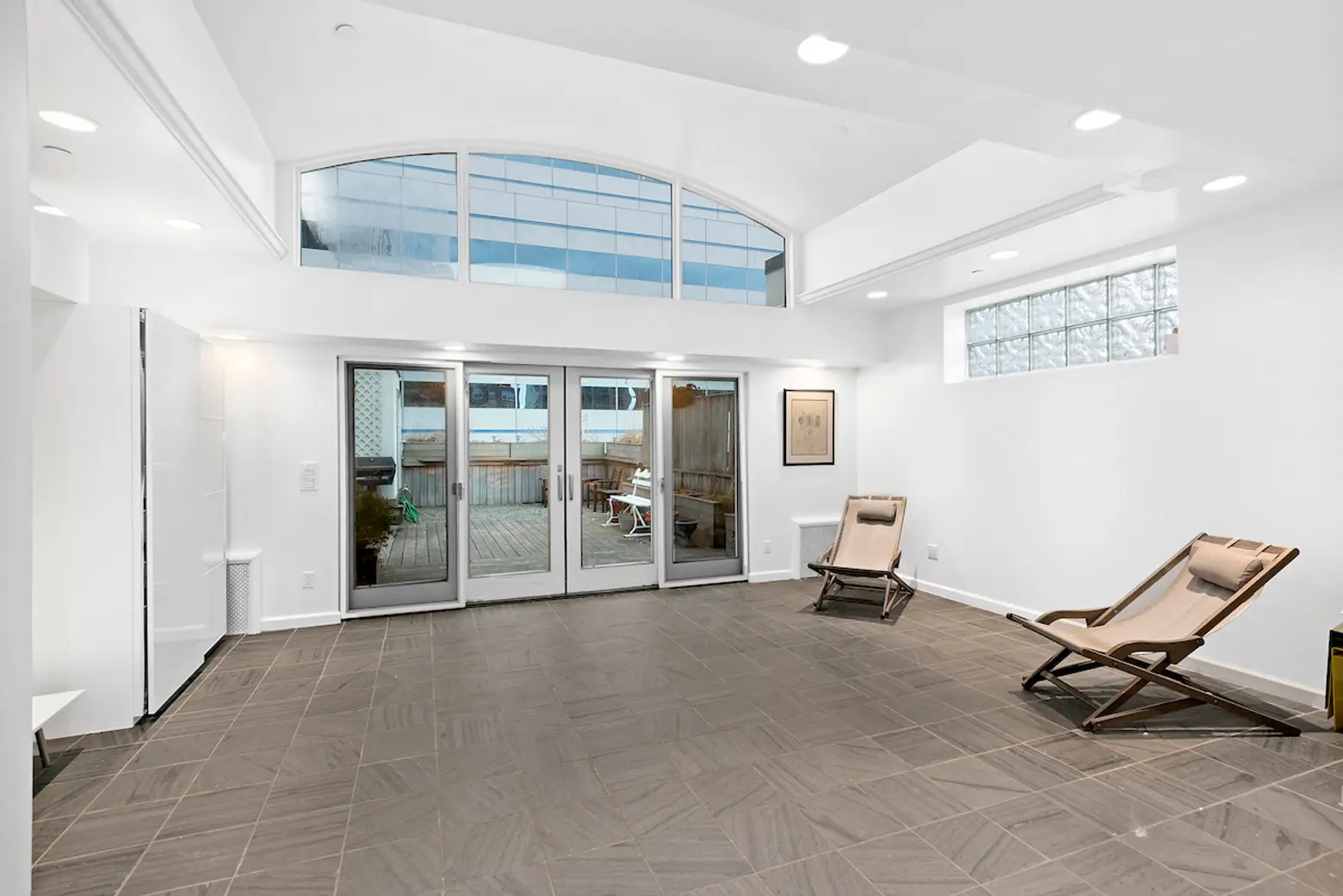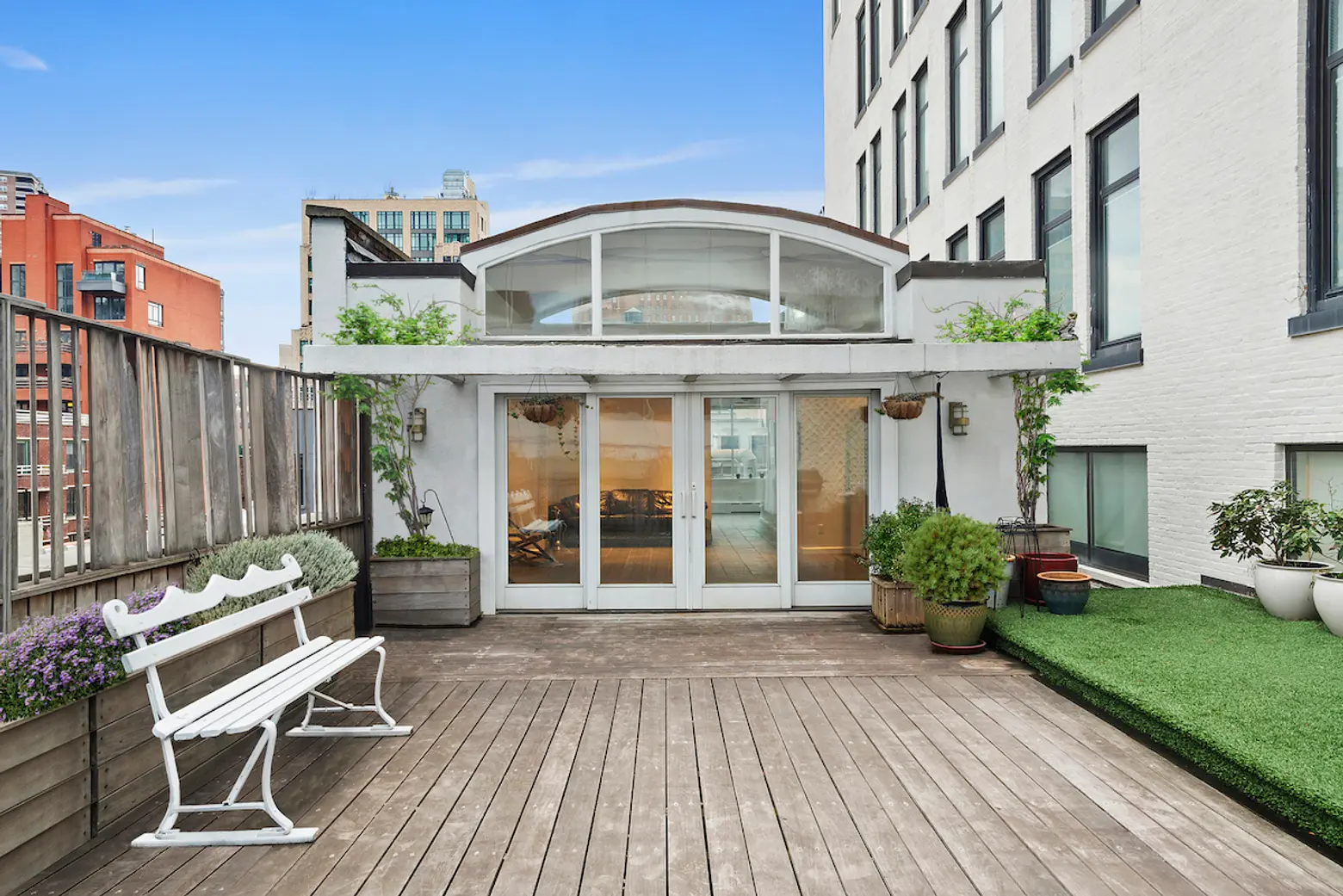 The crown jewel of the penthouse is a rooftop conservatory with skylights and enormous windows. Beyond is a terrace with unhindered views of One World Trade Center and the downtown skyline.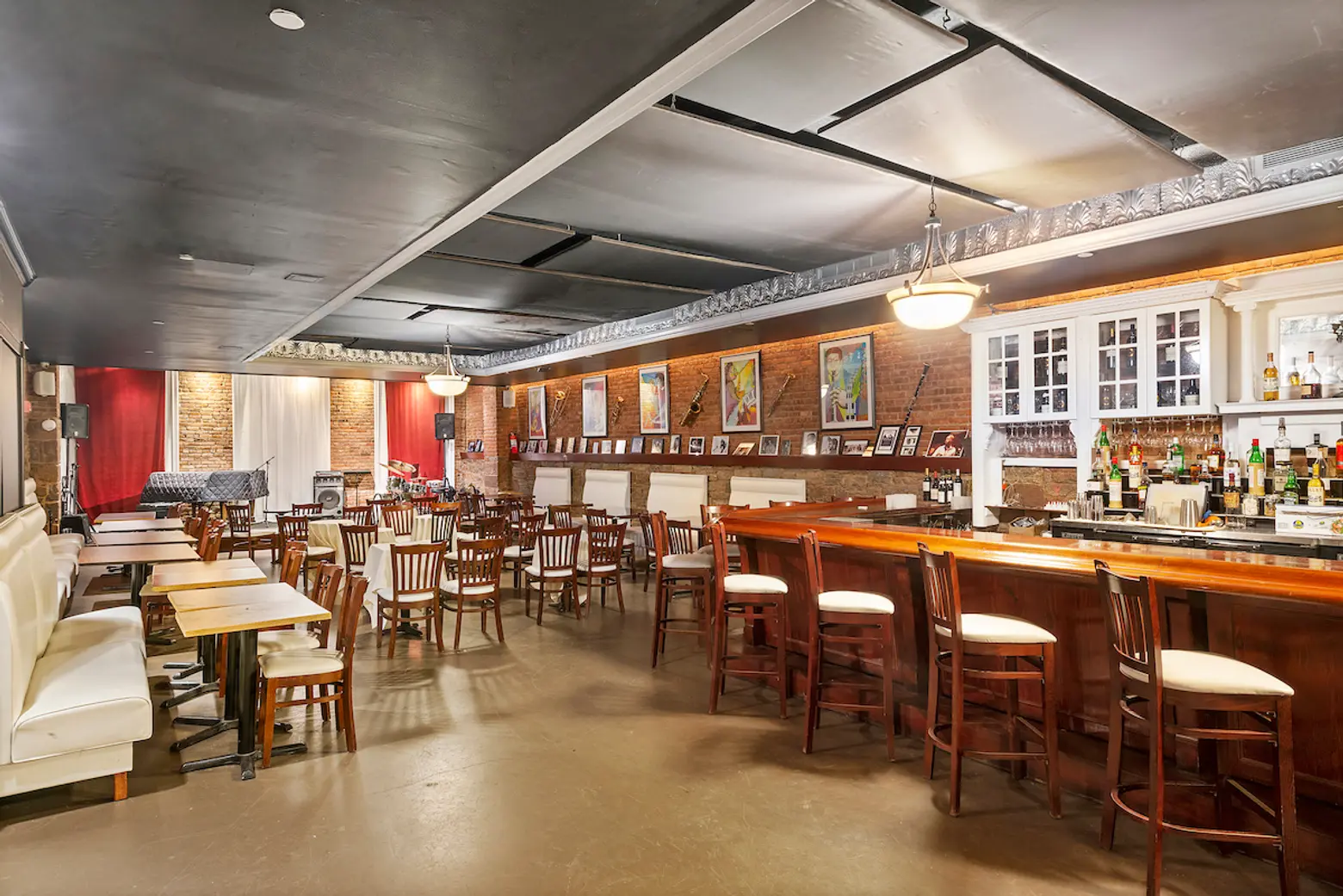 But the best treasure of all may be the one that lies in the basement. The building's owner  operated a jazz club in the space since 1996 when he bought the building for $100,000. Known as 75 Club, the intimate space comes complete with bar, kitchen and liquor license. According to the listing agent, the unique club "caters to musicians over 80 ensuring fans get to see them in their later years." In its current incarnation, 75 Club was named "Best Jazz Den" in 2018 by New York Magazine.
[Listing: 75 Murray Street by Sydney Blumstein, Meris Blumstein and Charlie Yarrington for The Corcoran Group]
RELATED:
Image credit: Rise Media, courtesy of The Corcoran Group.