The Lost Subway Line of the 1939-1940 World's Fair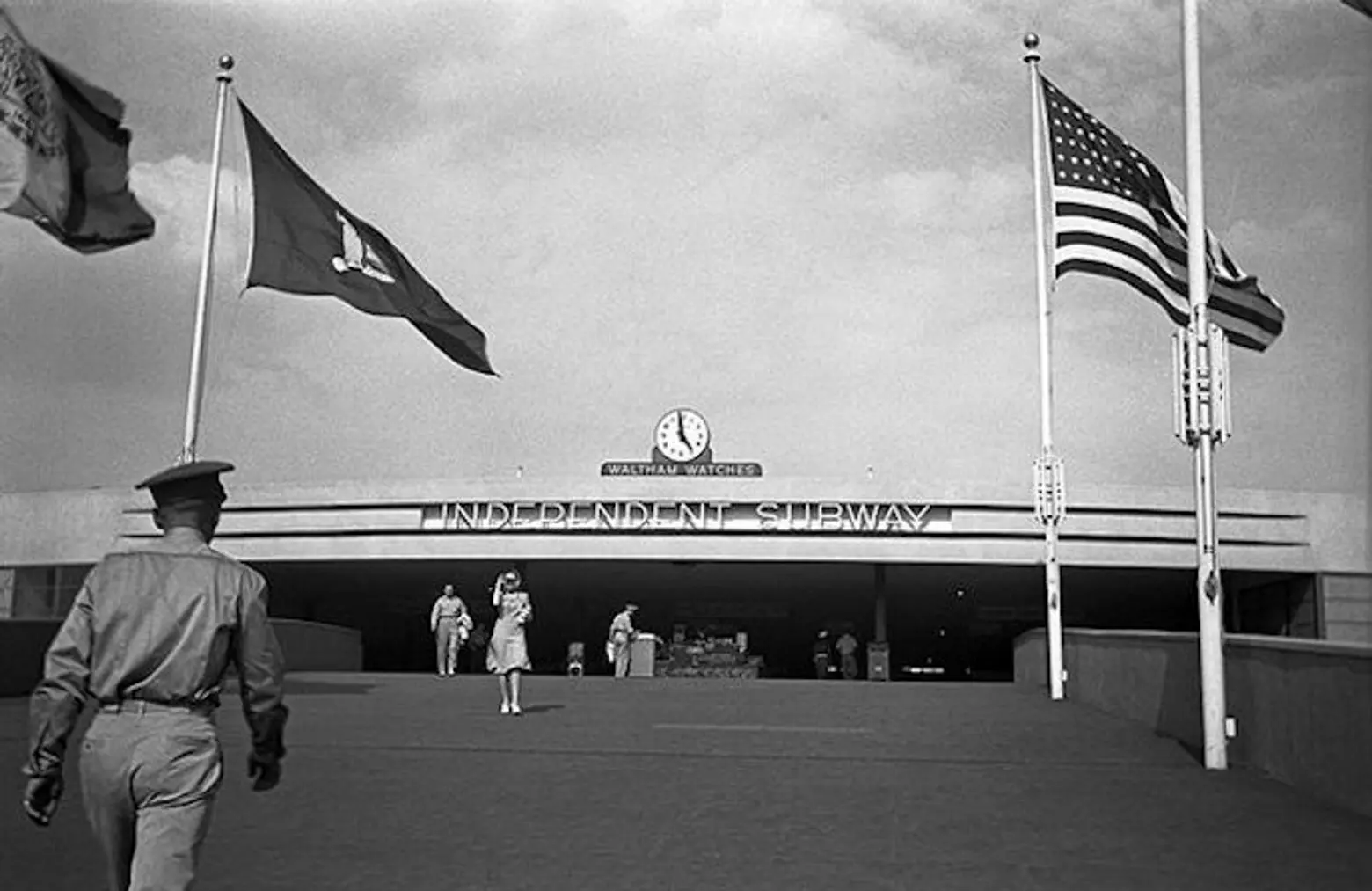 There was, for a short time, a line of the IND (Independent) subway that was built for the 1939/1940 World's Fair in Flushing Meadows-Corona Park, the second most expansive American world's fair of all time (second only to the St. Louis Louisiana Purchase Exposition of 1904). The event brought over 44 million people to the Flushing Meadows-Corona Park site. To make visting the fair more convenient, the city created a new dedicated subway line extension and terminal, then the only line owned by the city.
The extension began on a bridge (called a flying junction) running through Jamaica Yard near what is now the Forest Hills-71st Street stop on today's M/R lines. The extension turned north along the east side of Flushing Meadows-Corona Park over a wooden trestle and ended at the newly-created World's Fair Terminal Station, which had two tracks and three platforms. The two-mile addition cost $1.7 million to build.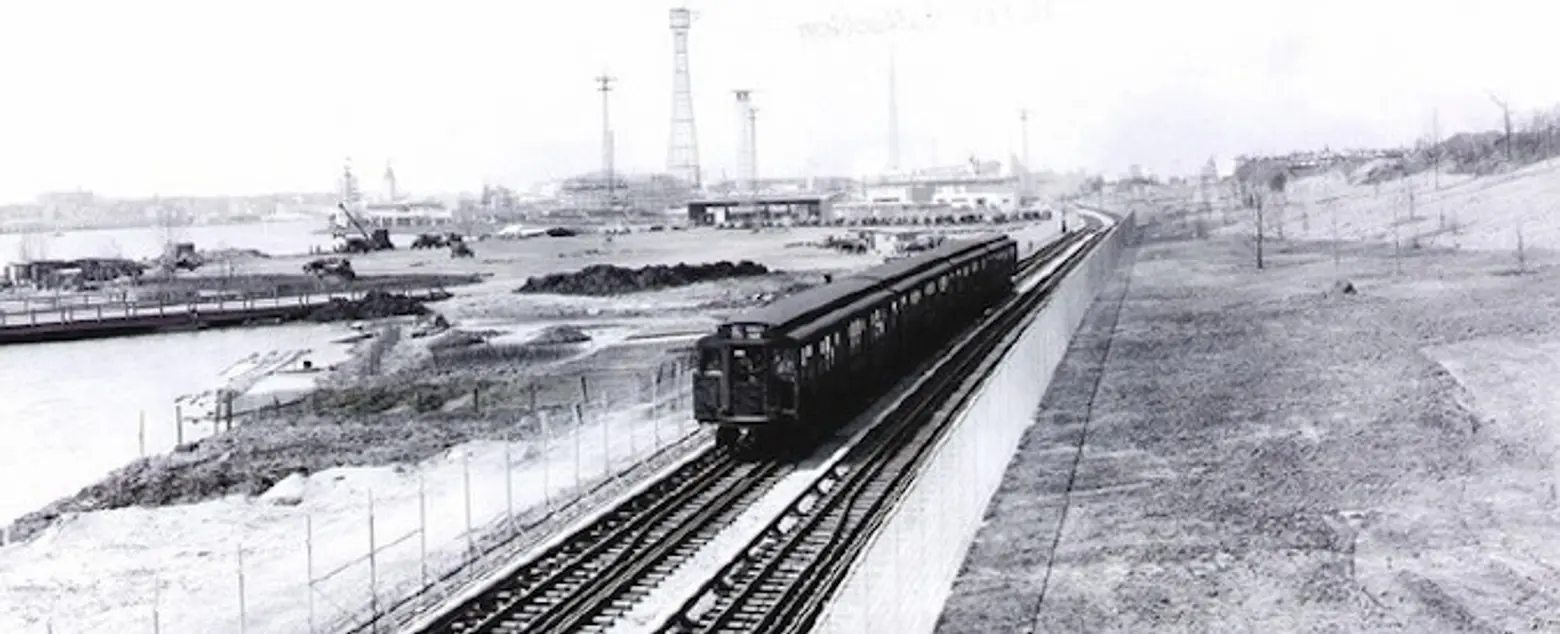 IND World's Fair Subway Line; Photo via George Conrad Collection from NYC Subway.
The other two (privately owned) subway lines, the BMT and IRT also ran "special" trains for the World's Fair, but those ran over already-existing routes. The special World's Fair train cost an extra five cents on top of the regular five-cent subway fare.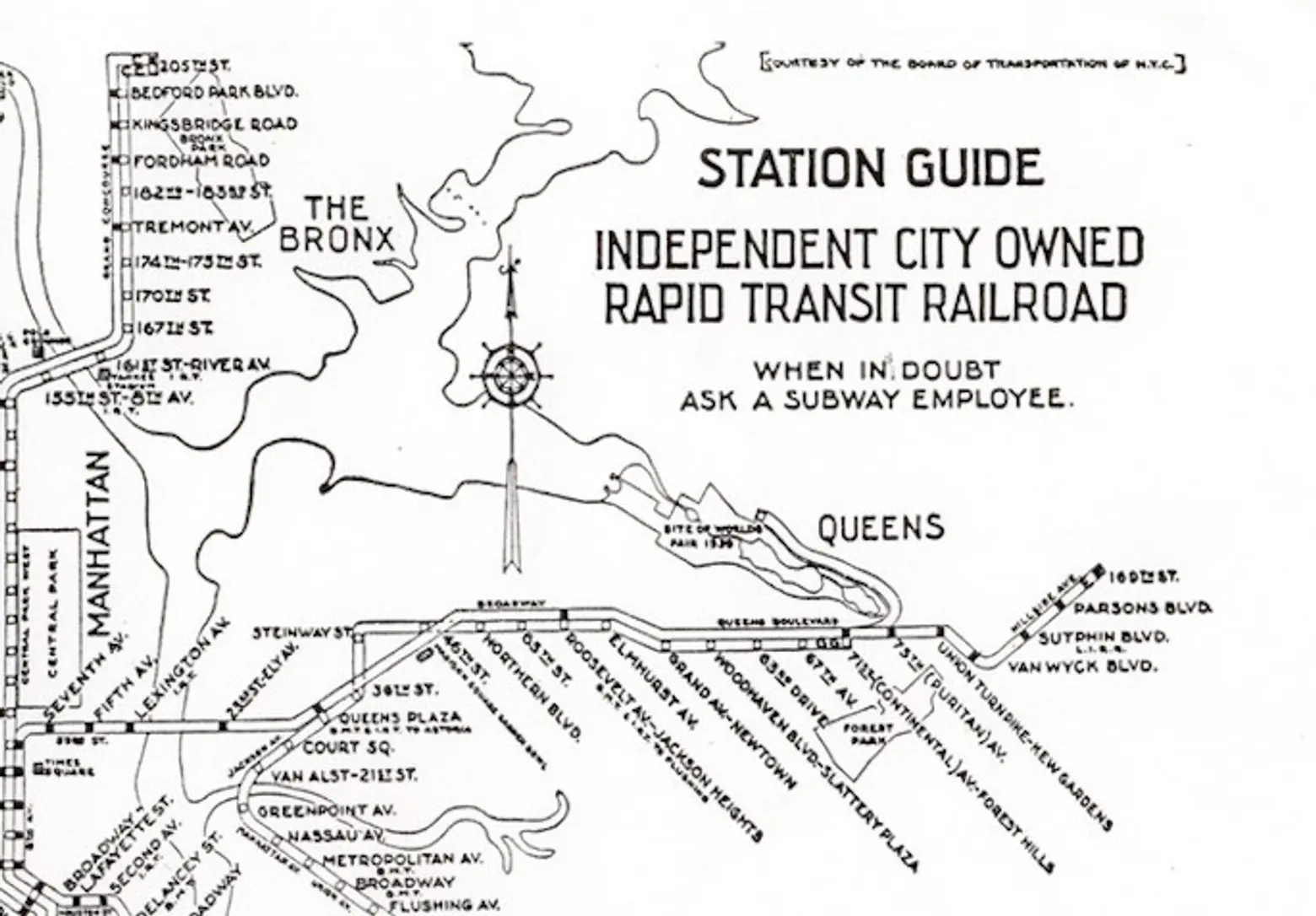 IND map; source: NYC Subway
Though the short line carried nearly 7.1 million passengers in its first year, that number was only 54 percent of the projected ridership. After its run during the 1940 World's Fair season, the New York City subway system had unified, and though there were plans to make the line permanent after the fair closed, the idea was abandoned as there were no major permanent attractions nearby (the fair pre-dated Citi Field and the United States Tennis Association complex). Political and financial reasons compounded the lack of need for the terminal, as did automobile-booster Robert Moses, who wanted the right of way to extend the Van Wyck Expressway and a street. Also, the IND World's Fair Line did not meet construction standards for permanent lines, which, at the time, were required to be underground. Demolition began on January 15th, 1941–though the signals added for the World's Fair Line remain in use today.
[Via Untapped Cities]
RELATED: