The famous '2021' numerals have arrived in Times Square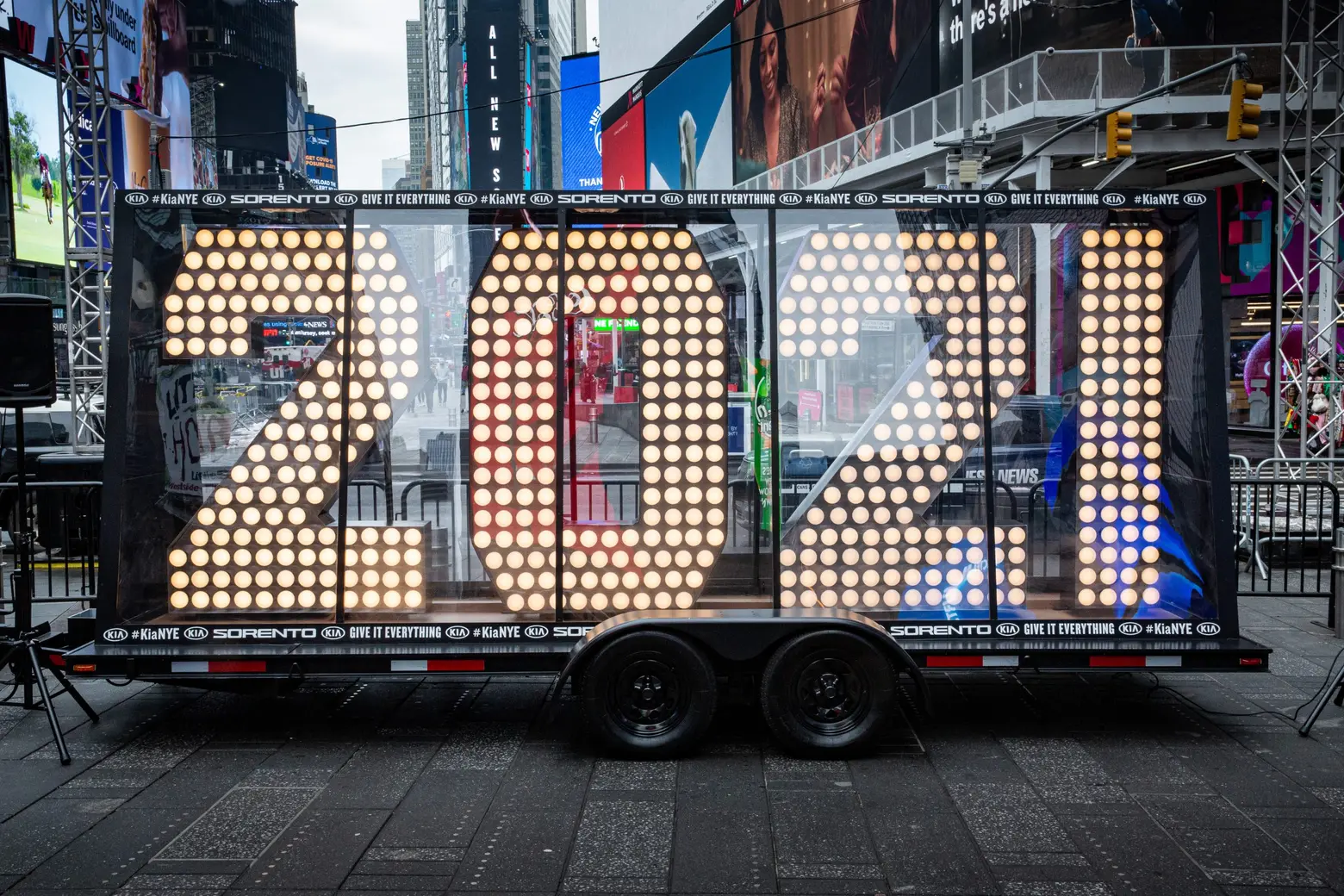 All photos courtesy of Times Square Alliance 
2021 has arrived in Times Square. The famous, seven-foot numerals are in the plaza for folks to see up-close and take photos with before they're placed on top of One Times Square underneath the famous New Year's Eve ball. The four numbers use a total of 526 LED bulbs and will be in the Times Square Plaza between 46th and 47th Streets until tomorrow at noon.
The numerals were transported from coast to coast via a partnership with Kia. They traveled on the car company's new 2021 Sorento SUV, giving those in 13 states a chance to see them.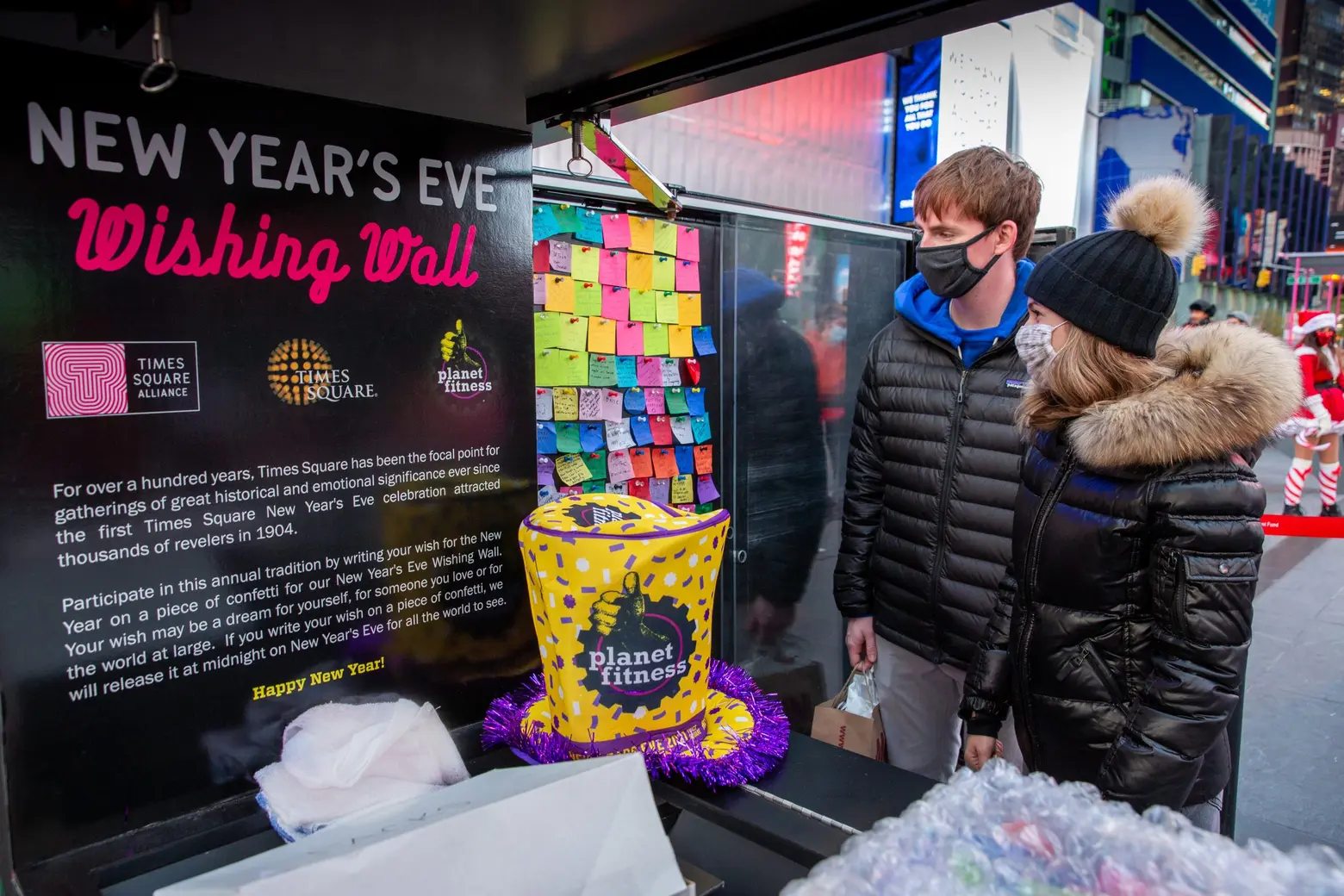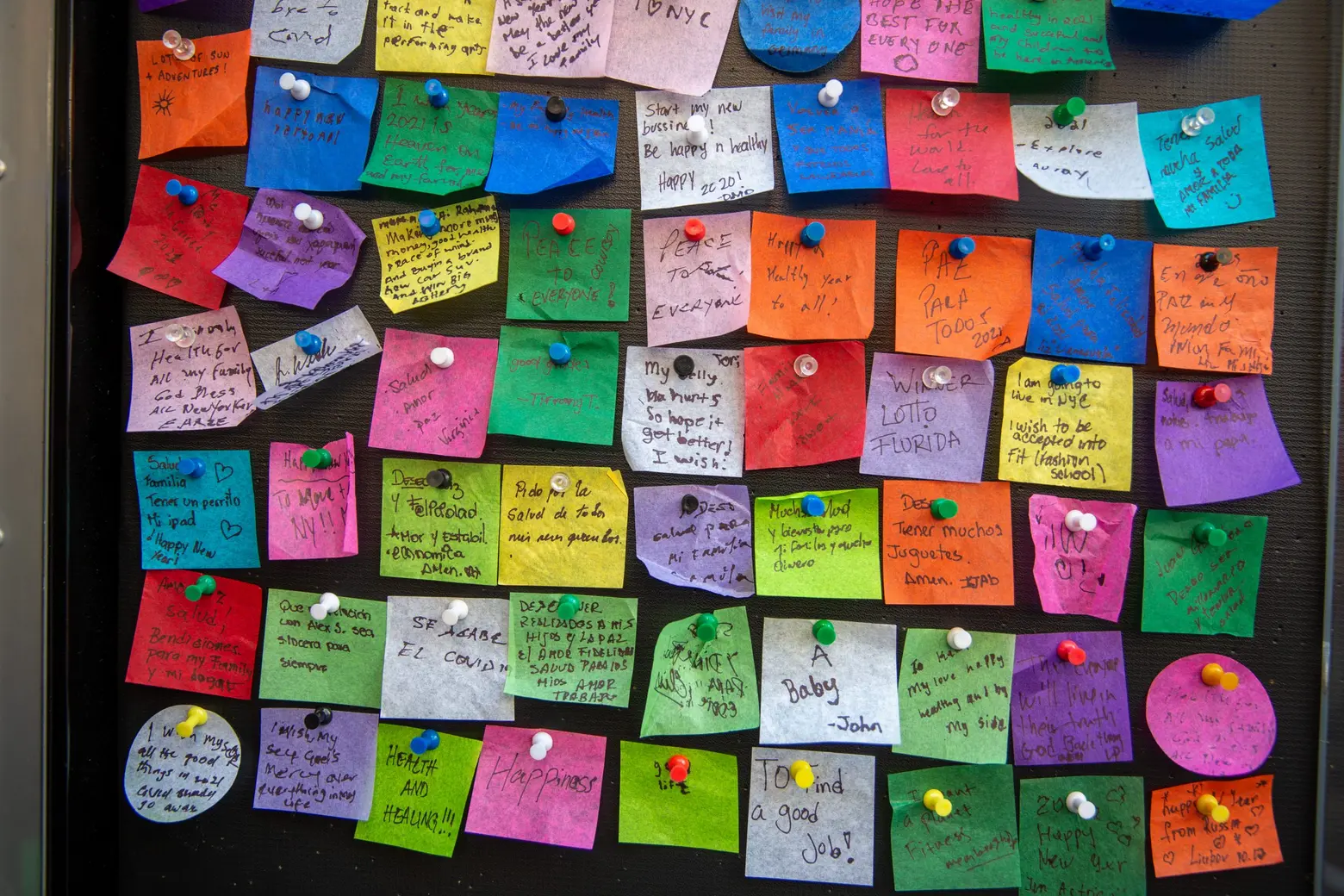 In addition to snapping a photo of "2021" (in a safe, socially distanced manner of course) visitors to Times Square can participate in the New Year's Eve Confetti Wishing Wall. Every day through December 29 from 11am to 8pm, guests can write down a wish for the new year on a colorful square of paper that will be used as the actual confetti on New Year's Eve. Wishes can also be submitted virtually.
"In an unprecedented year, the Wishing Wall gives us a moment to look forward with hope for a better future," said Tim Tompkins, President of the Times Square Alliance. "Confetti wishes will rain down for all the world to see as we thankfully turn the page on 2020 and enter 2021 with joy and optimism."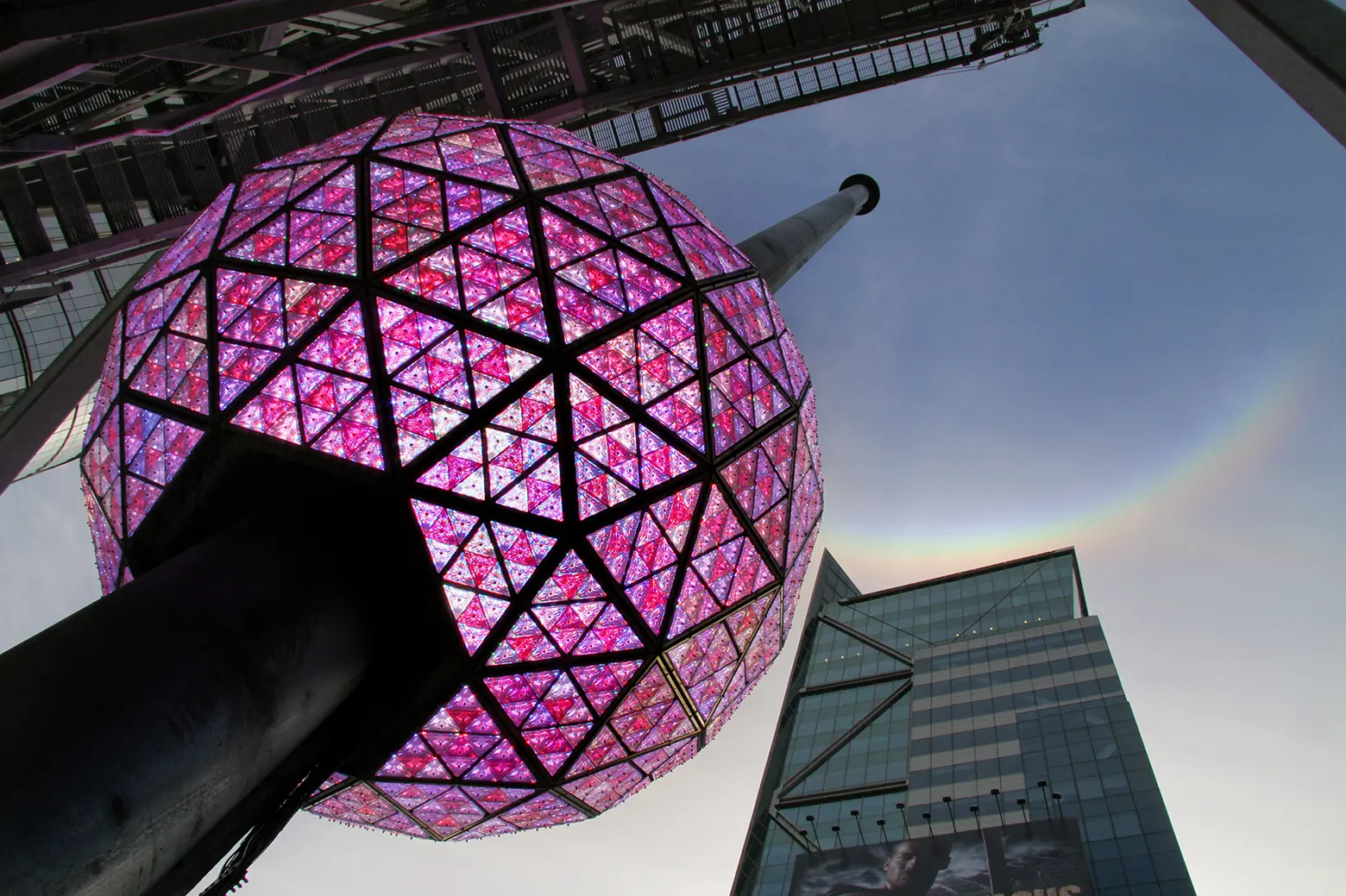 As 6sqft previously reported, Times Square's annual New Year's Eve celebration will take place virtually this year, including the famous ball drop. There's a special app that turns the New Year's Eve experience into a video game and lets users create a personalized avatar, explore a virtual Times Square, play games, and live stream the countdown to midnight. A televised event will still take place, including live and pre-recorded musical performances, interviews, and countdowns.
RELATED:
All photos courtesy of Times Square Alliance