The best spots to watch the 2021 Macy's Thanksgiving Day Parade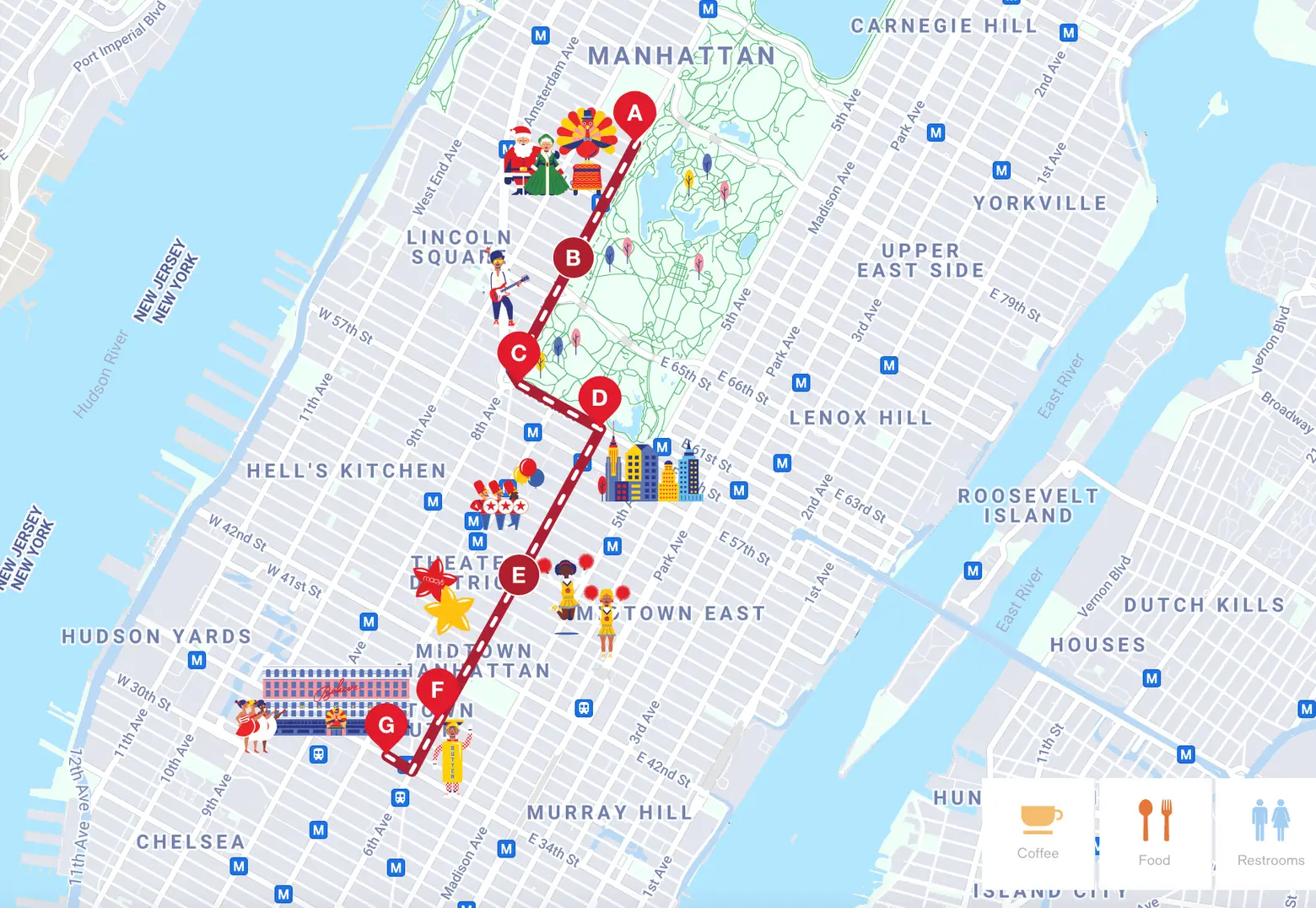 Map courtesy of Macy's Inc.
The 95th annual Macy's Thanksgiving Day Parade returns on Thursday, welcoming the public back following a spectator-free event last year. The parade kicks off at 9 a.m. from 77th Street and Central Park West and moves down its traditional route, ending in front of Macy's Herald Square. For those hoping to enjoy the parade in person, Macy's released a helpful interactive map highlighting the 2.5 miles of public viewing. The map also notes where parade-goers can find coffee, food, and restrooms.
The parade begins at 77th Street and Central Park West, but there is no public viewing here. To secure a front-row spot to the festivities, spectators should arrive bright-eyed and bushy-tailed on the west side of Central Park West from West 75th to West 61st Streets at 6 a.m.
The balloons, floats, and performers then turn at Columbus Circle onto Central Park South, where no public viewing is allowed. But once the marchers make their way down Sixth Avenue, you'll find great views stretching from West 59th to West 38th Streets.
As it hits 34th Street, the parade makes its final turn onto 7th Avenue and ends in front of Macy's Herald Square. The public will not be permitted to watch here.
For spectators at home, the parade will be shown on special national broadcasts on NBC and Telemundo from 9 a.m. to 12 p.m., with streams available on Peacock as well. Typically, 50 million people tune in to watch the broadcast.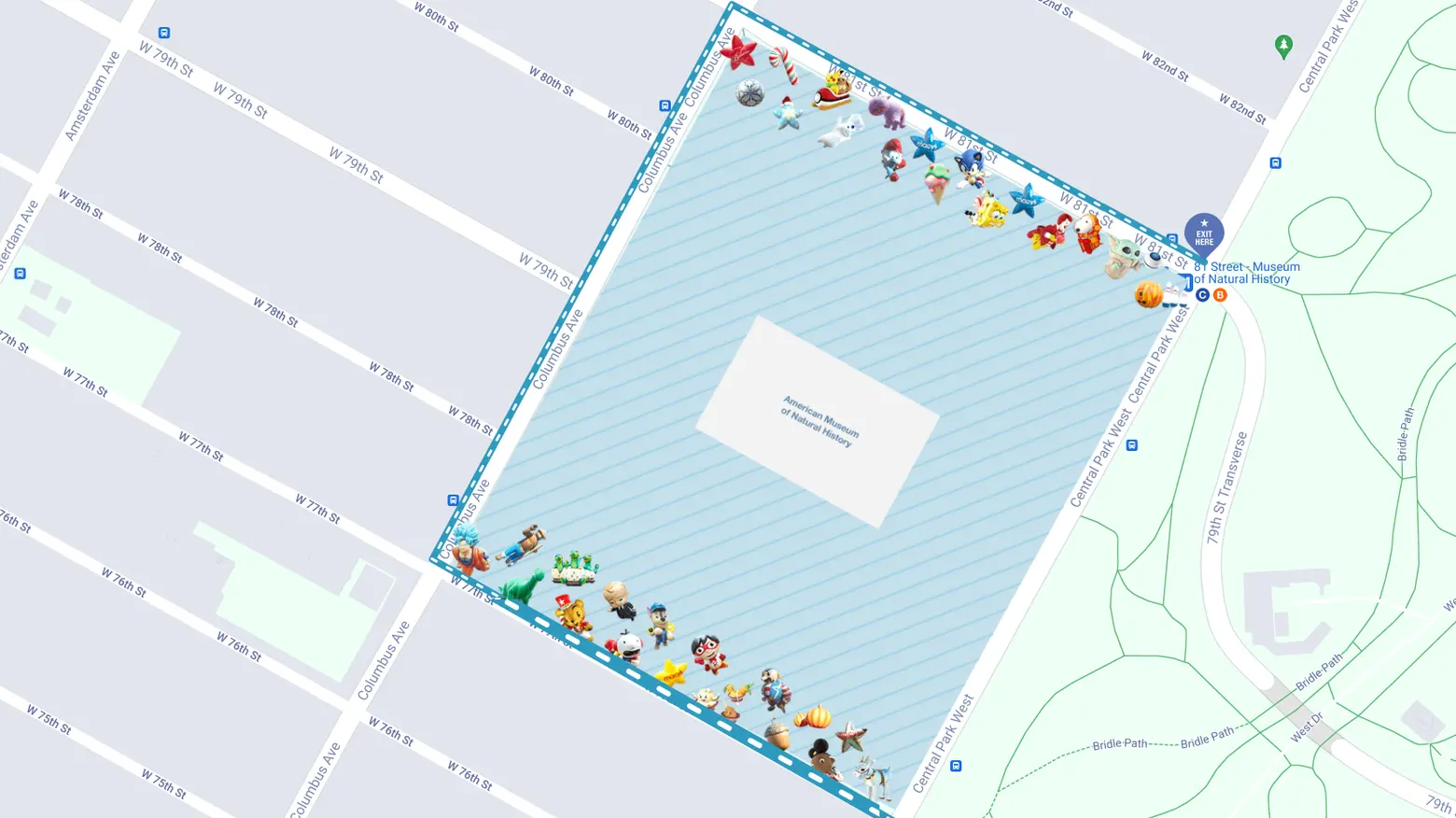 On the day before Thanksgiving, you can enjoy a fun NYC tradition and watch the balloons get inflated around the Museum of Natural History. The event will be open to the public on Wednesday, November 24 from 12 p.m. to 6 p.m.
This year, guests must provide proof of Covid-19 vaccination and photo ID to view the inflation. Children who are not eligible may enter if accompanied by a vaccinated adult. Entry to the event can be accessed at 72nd Street and Columbus Avenue and guests will be able to view the balloons on 77th and 81st Streets. In 2019, about one million attended the giant balloon inflation celebration.
This year, there are 15 giant character helium balloons. New inflatables include the star of Netflix's Ada Twist, Scientist, Grogu, also known as Baby Yoda from The Mandalorian, Ronald McDonald from McDonald's, and Pikachu & Eevee from Pokemon.
RELATED: