Take a Peek Inside Resolution: 4 Architecture's Stunning Loft High Above Union Square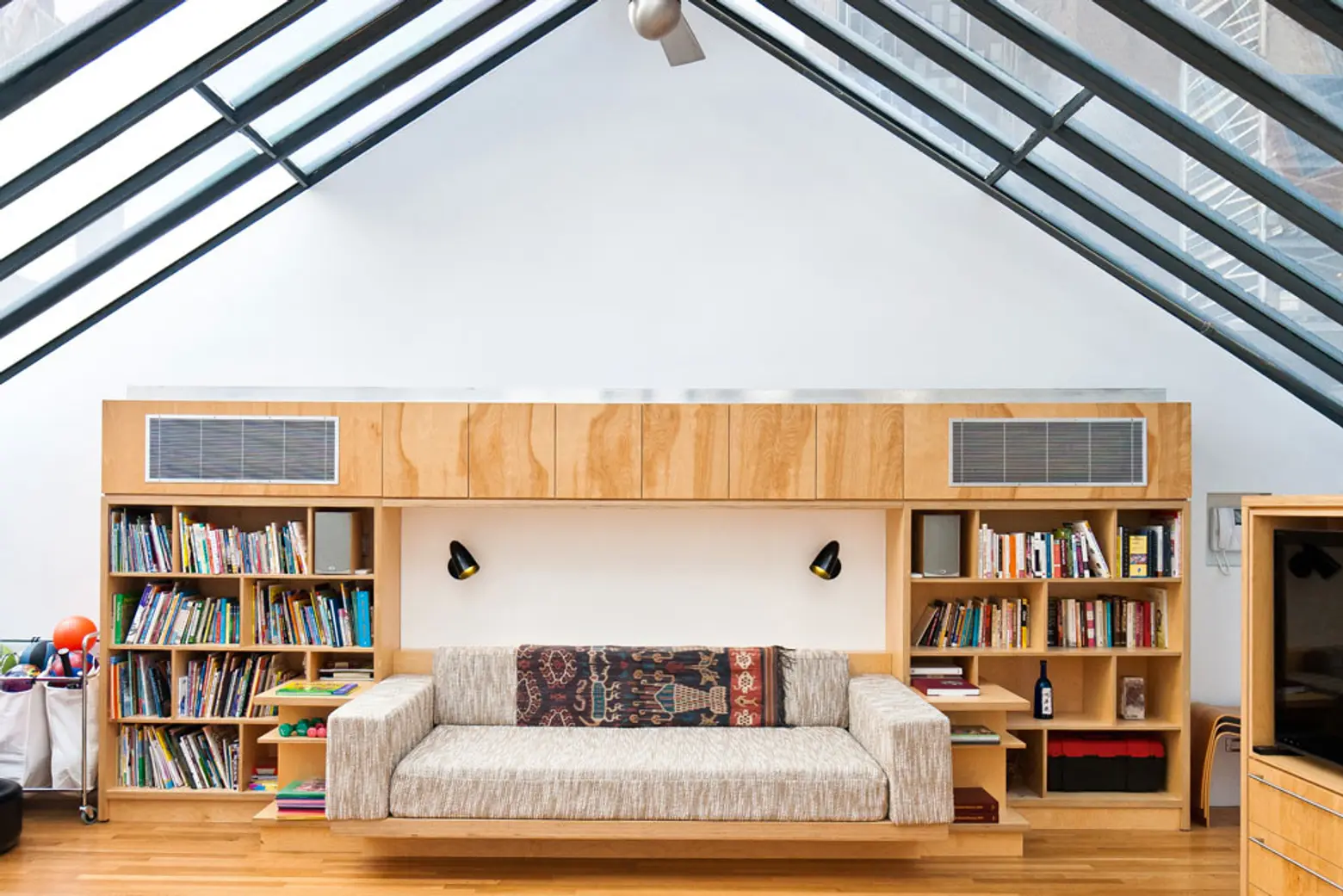 Closet space isn't easy to come by in New York City, so when the owners of this stunning Union Square loft remodeled their apartment a few years back, storage was on the top of their to-do list. With help from Robert Luntz and Joseph Tanney of Resolution: 4 Architecture, the family transformed their newly-expanded apartment into a sleek, modern home with plenty of cabinets and shelves.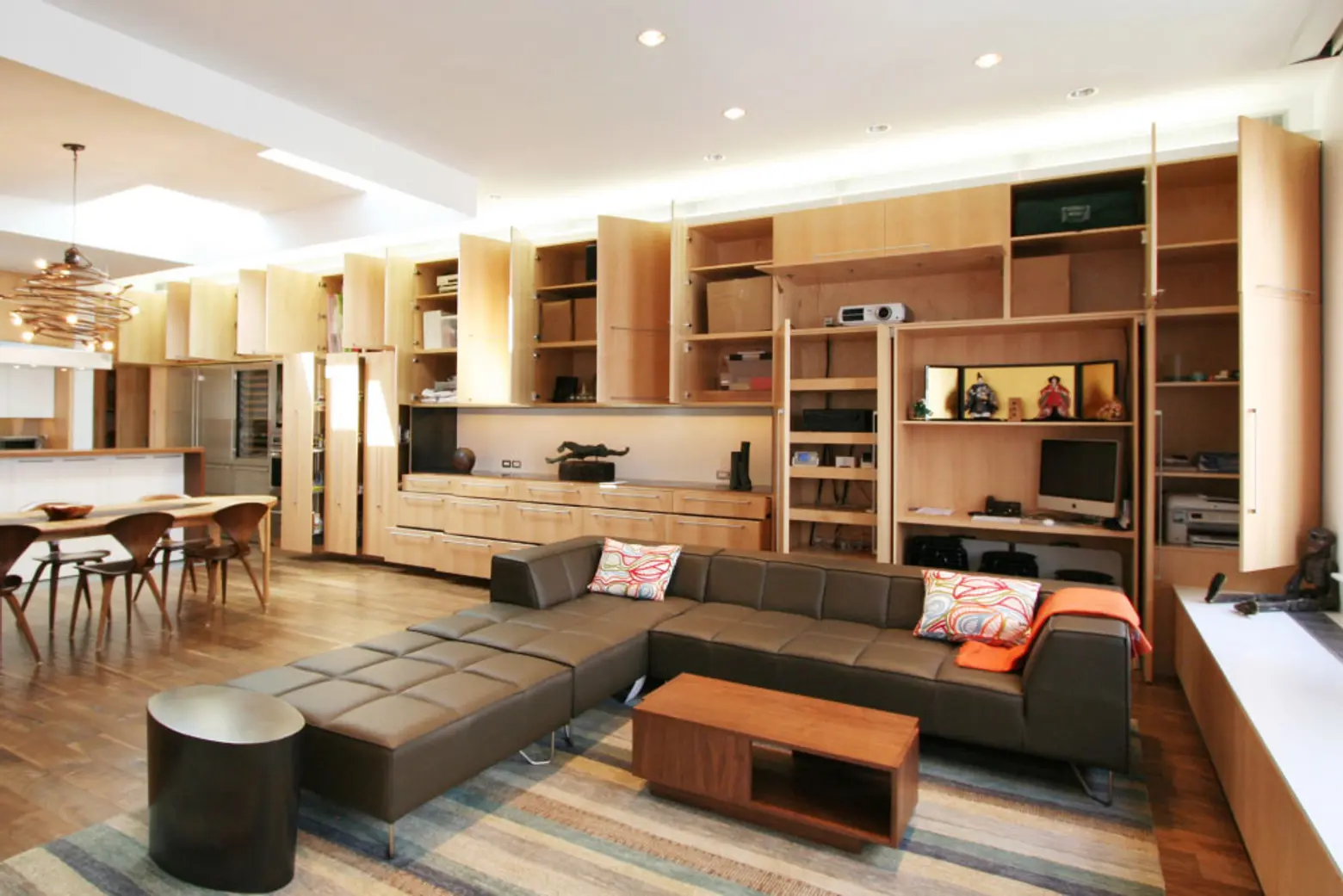 To help hide the clutter, Luntz and Tanney built custom closets that run along all sides of the loft, starting at the front door with a cubbyhole shoe system. The family of five can pack them full of toys and other everyday essentials, but still maintain a sense of zen once they shut the beautiful blond wood doors.
With a new open kitchen — constructed in a neighboring studio that they had recently purchased —  and upstairs solarium, the 2,000-square-foot loft feels much airier and bigger than before. Partial skylights on the solarium floor also bring ample amounts of sun into the bedrooms below.
More of Resolution: 4 Architecture's work can be seen here.
[Related: Resolution 4: Architecture Brings Modernism to the Bronx Waterfront]
Images courtesy of RE4A