SUNplace: A Solar-Powered Mobile BBQ Concept for Cooking Al Fresco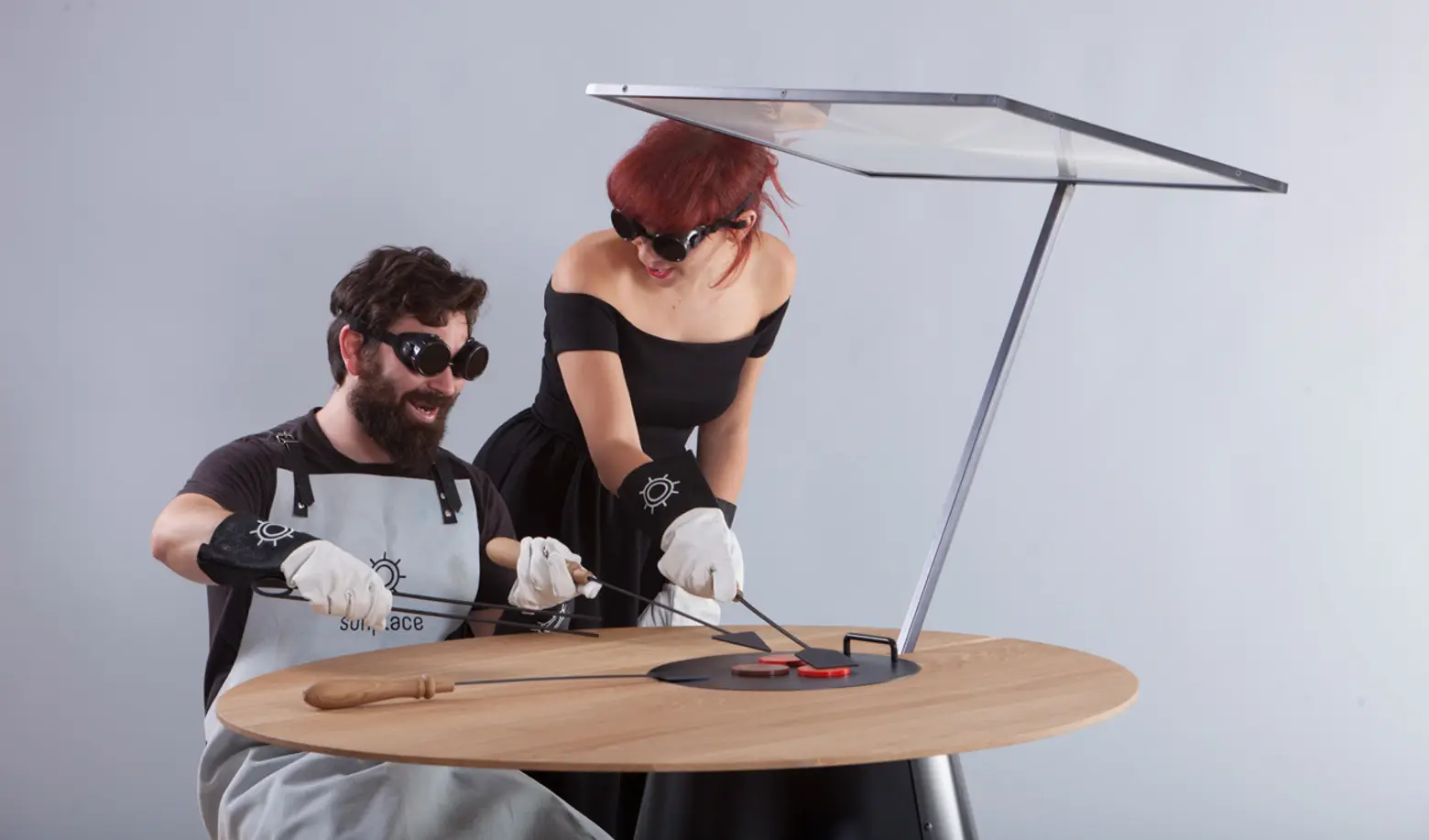 Want to throw a Labor Day barbecue, but don't have any outdoor space? This mobile grill can be transported to the beach or park for the perfect al-fresco dinner party.
SUNplace is a contemporary BBQ powered by the most basic, clean, and accessible source of free energy we have — the sun. Conceptualized by the creative duo Francesca Lanzavecchia and Hunn Waithe, together making up the design firm Lanzavecchia-Wai, the table highlights both technical cooking and the social aspect that comes with it.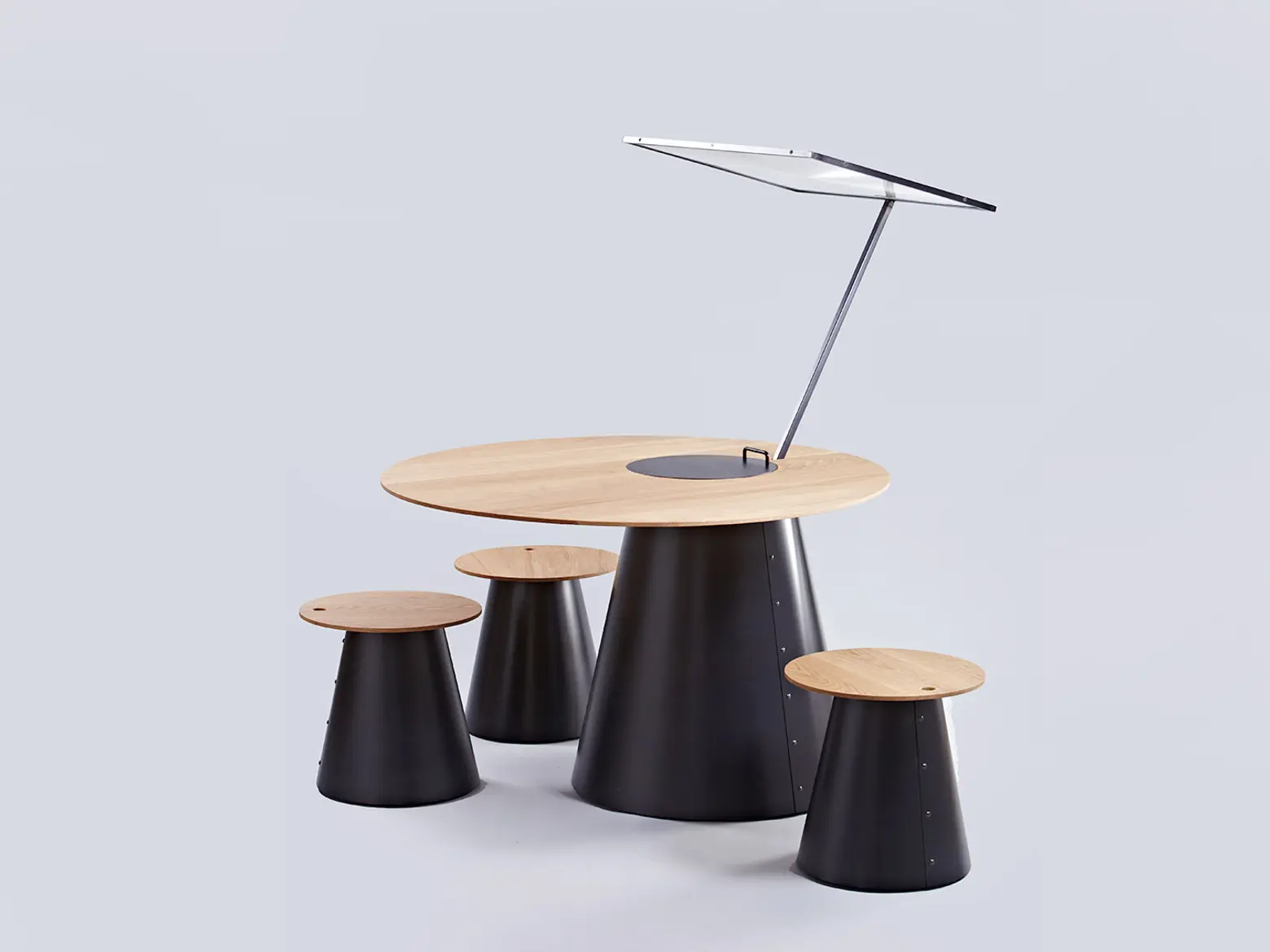 SUNplace consist of a table with matching stools, both made from an aluminum base and topped with a round wooden surface.
The brilliant BBQ works by unleashing the sun's power through a big fresnel lens that concentrates sunlight on to a cast iron grill on its center. And not only does it cook food without the release of toxic emissions into the atmosphere, but it gets users thinking about their relationship with food and the energy required to produce it.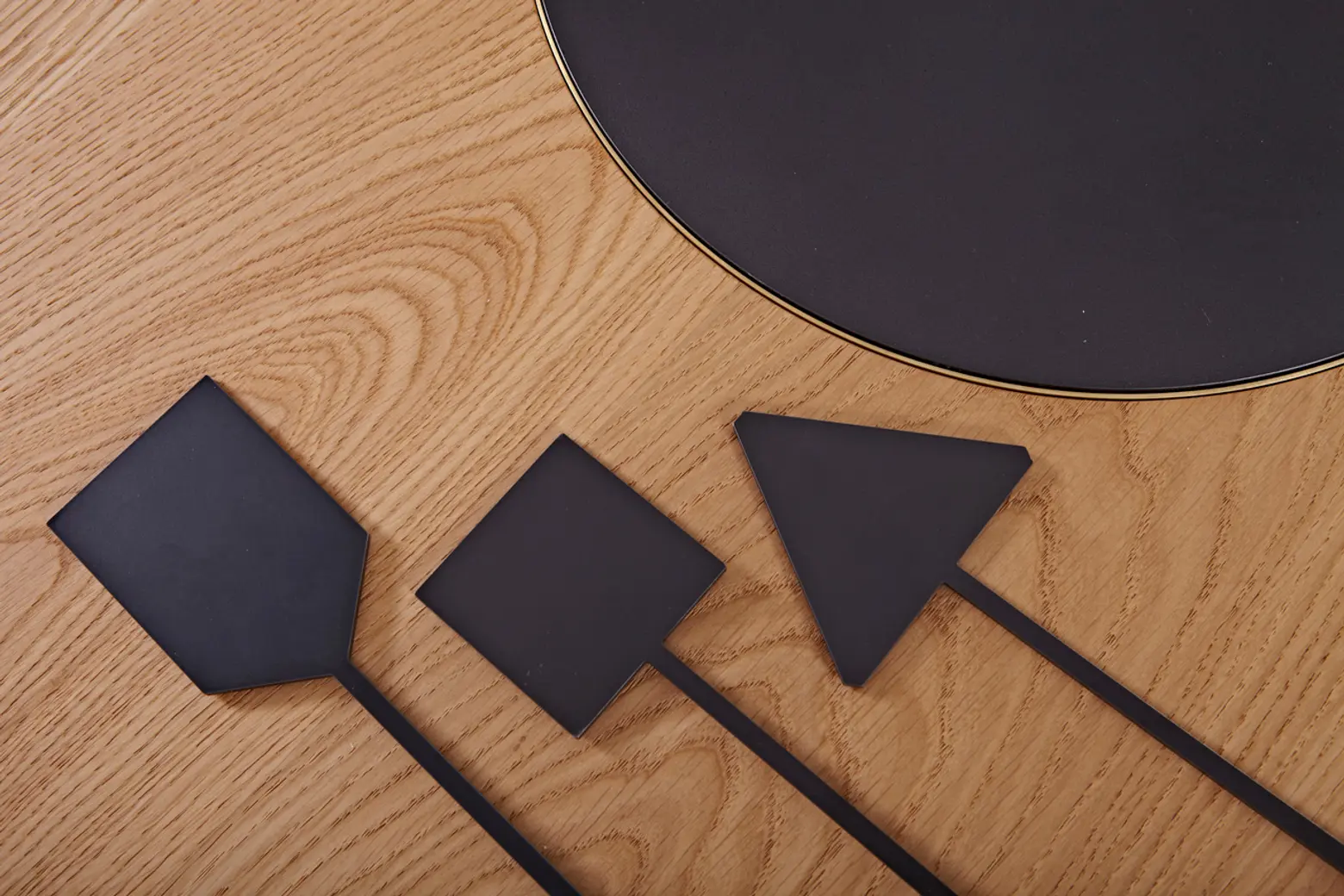 SUNplace requires the full involvement of all its participants, as they need to wear protective gloves and glasses before gathering to cook. This cooperation aims to strengthen human relationships as individuals work together towards everybody's satisfaction.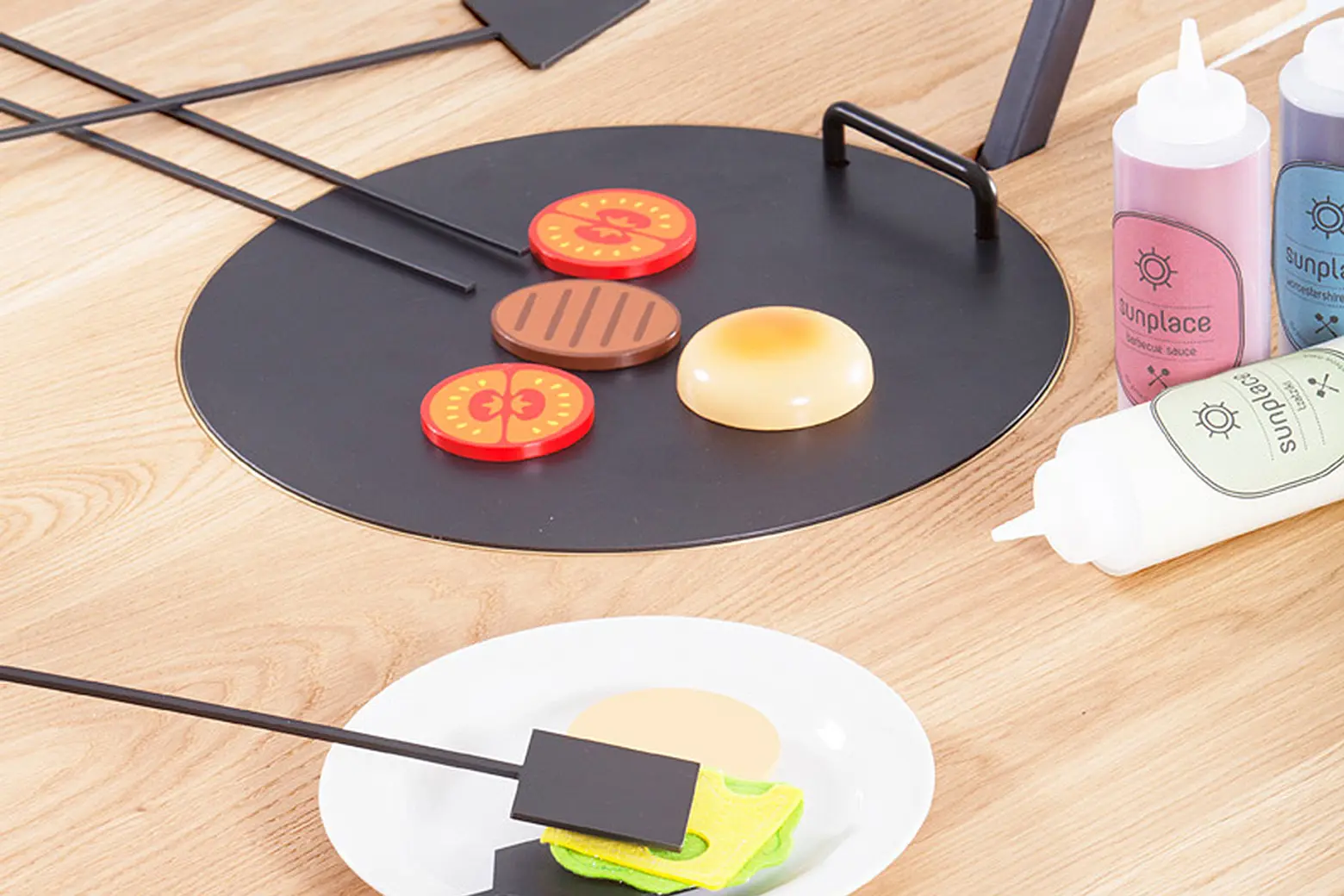 SUNplace was originally created for Le Affinità Selettive–Premio Lissone Design, an exhibition curated by Aldo Colonetti on the occasion of the 2015 Milan Expo about the future of food.
See more brilliant designs at Lanzavecchia-Wai's website here.
RELATED: