Sunny Park Slope Townhouse Gets an Artsy Makeover from The Brooklyn Home Company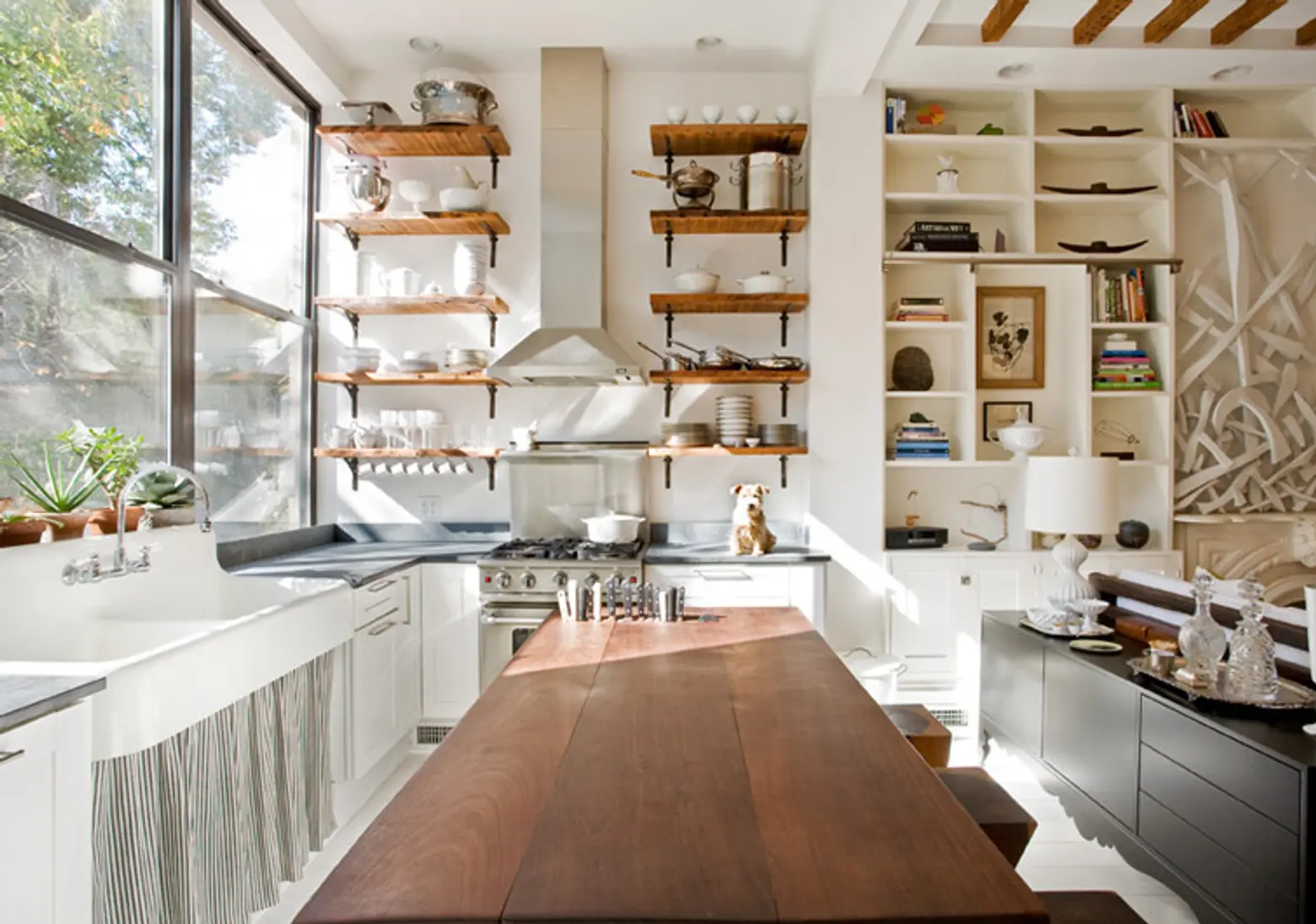 From making the list of most popular baby names, to having whole stores devoted to its wares, Brooklyn has become quite the brand these days. But for a classic feel of living in the borough that bucks trends, we can always look to The Brooklyn Home Company for their tasteful, functional, and timeless spaces — like this stunning 5th Street Park Slope townhouse.
The firm undertook the entire interior/exterior renovation, as well as the nine-foot extension that was added to the garden and parlor floors, those which the building owners occupy. They transformed the space with a mix of historic and modern details, custom built-ins, and impressive millwork. During the demolition, the original beams were discovered behind the drop ceiling, a feature that was left exposed and now anchors the entire living space.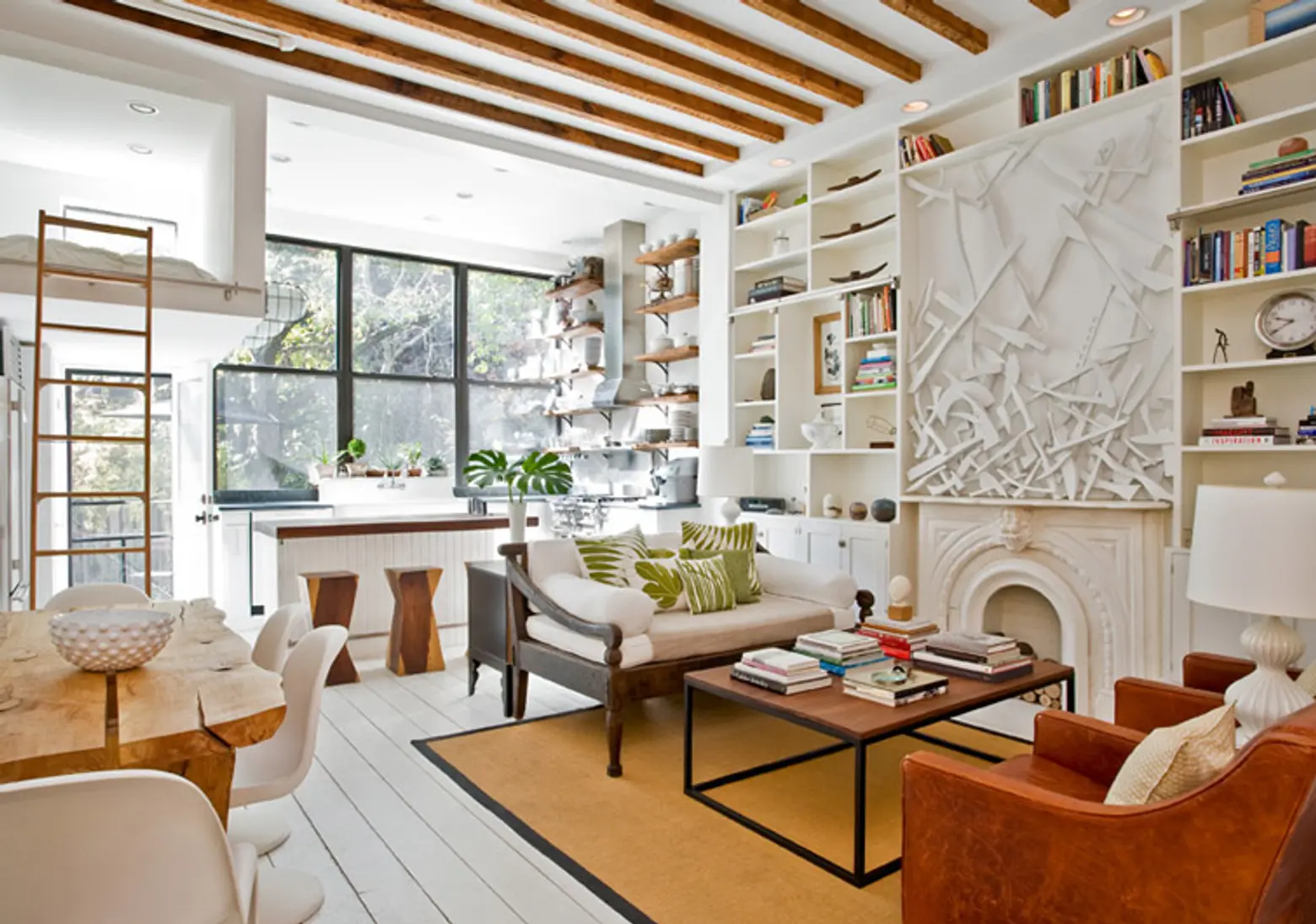 At first glance, the natural materials and neutral color palette of the home give off a calming energy. Upon closer inspection, artistic, quintessentially Brooklyn details like a barn door (which was built on site with recycled materials), funky sculptures, and maritime-inspired light fixtures bring the space to life.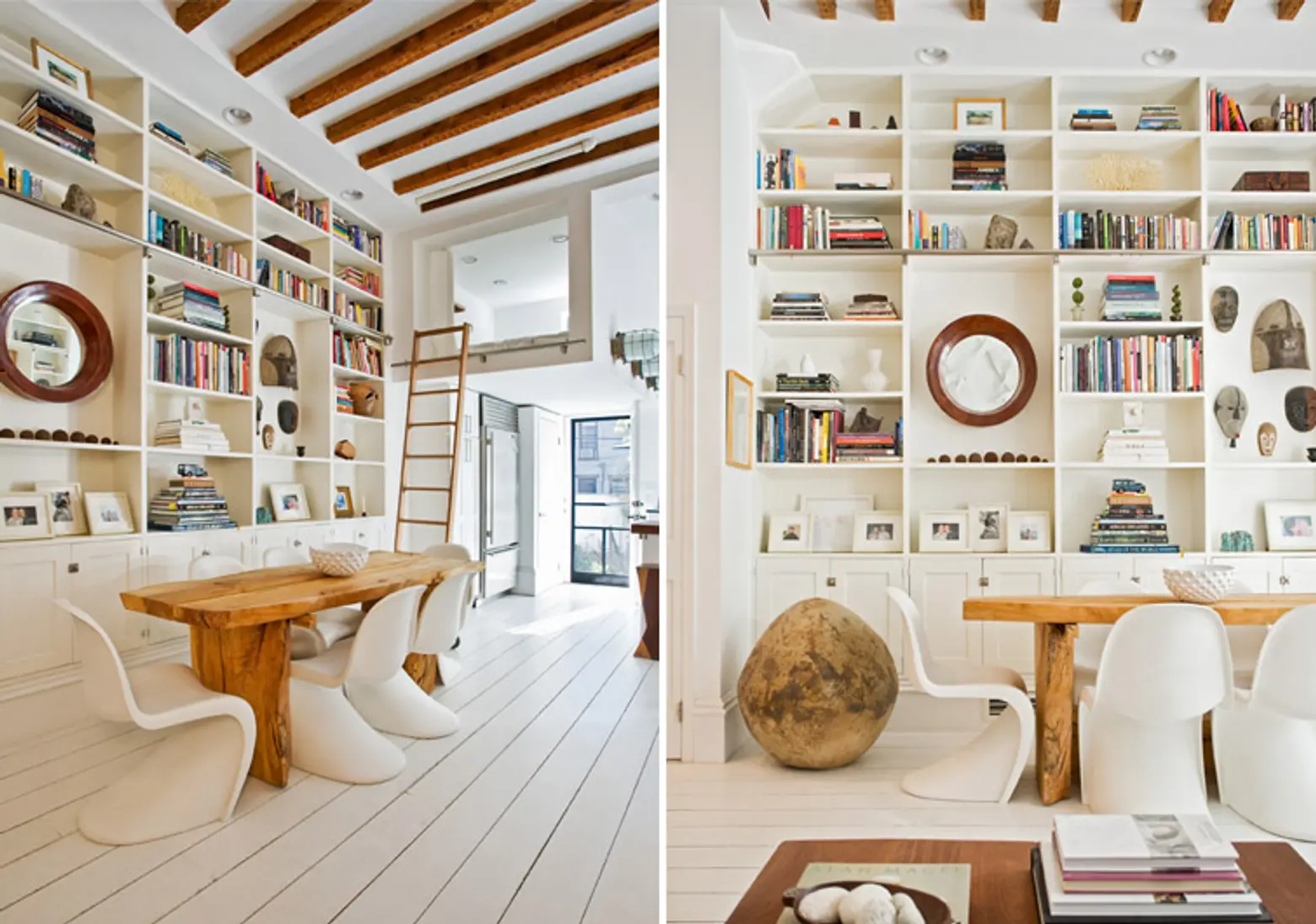 The home's open kitchen was also designed with function in mind. Open shelving displays plates and cookware, which will all easily fit in the large farmhouse sink. The highlight of the room is definitely the large butcher block island with a built-in knife holder (seen in the first image). A library ladder leads to a guest room above the dining area, and two additional bedrooms complete the layout.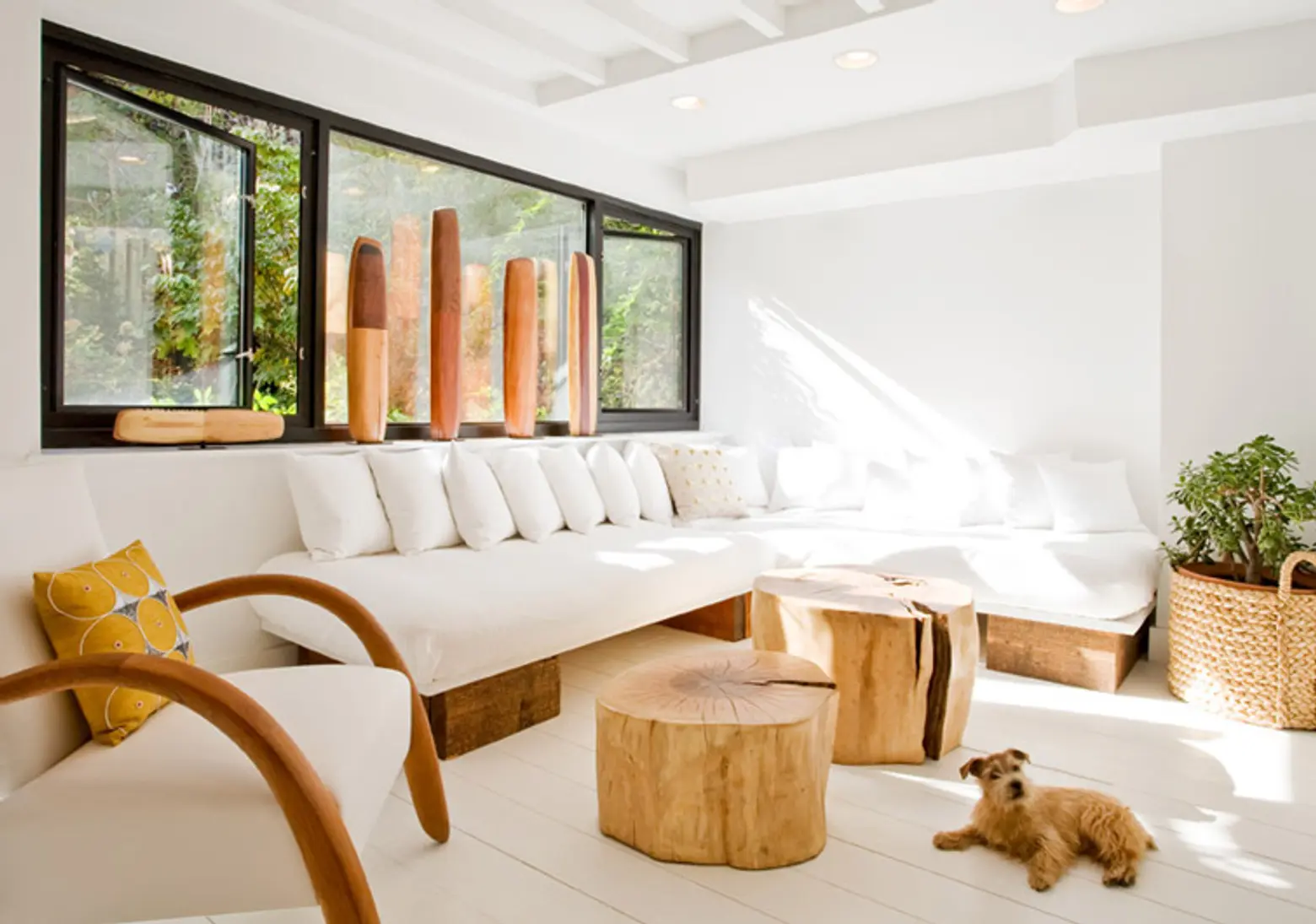 A family-run cooperative of artists and builders living in Brooklyn, the Brooklyn Home Company is committed to embracing individualism, artistic integrity, and environmental conservation. Not only do they take on architectural work, but the firm custom designs artwork and millwork for its clients. Other trademarks of the company are that they maximize natural light, mitigate exterior noise, and purify interior air through state-of-the-art air filters. But do they also provide adorable little dogs like the one in these photos? Because if so, we're packing our bags and moving to Brooklyn!
See more of the Brooklyn Home Company's work right here.
Images courtesy of Emily Gilbert Photography