Stunning Penthouse Illustrates Why "Time and Again" The Dakota is One of Manhattan's Most Treasured Residences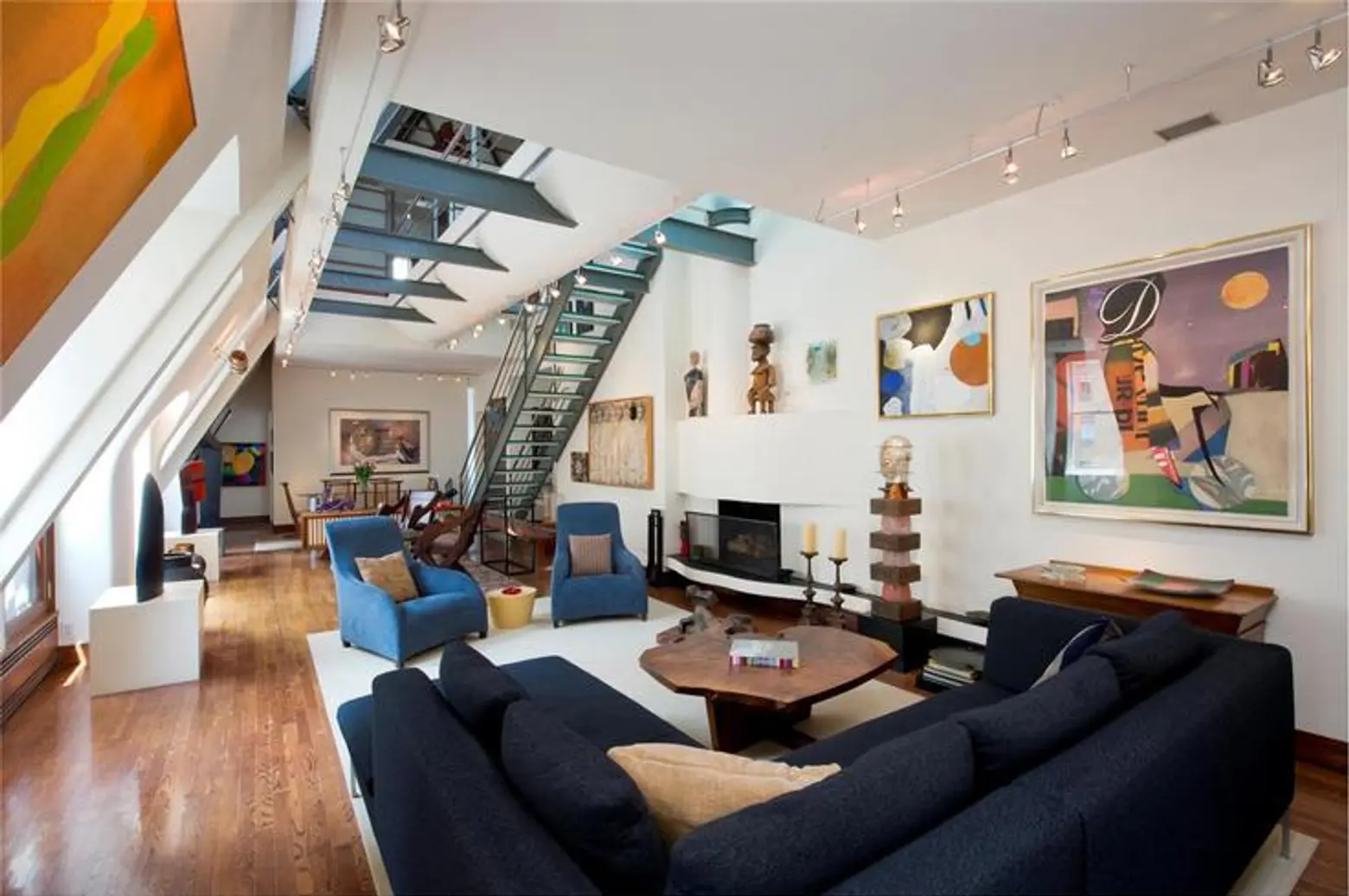 Author Stephen King considers Jack Finney's classic novel, Time and Again, to be "THE great time-travel story" ever, and figuring prominently in the main character's attempts to travel back to the late 1800's is the building that still sits prominently at 1 West 72nd Street, The Dakota. Its significance in the plot is not simply because it was completed around the time of the story's setting, but rather for a more interesting notion: The Dakota faces a section of Central Park which, when observed from the apartment in the story, remains relatively unchanged from the day it was completed in 1884. A timeless view.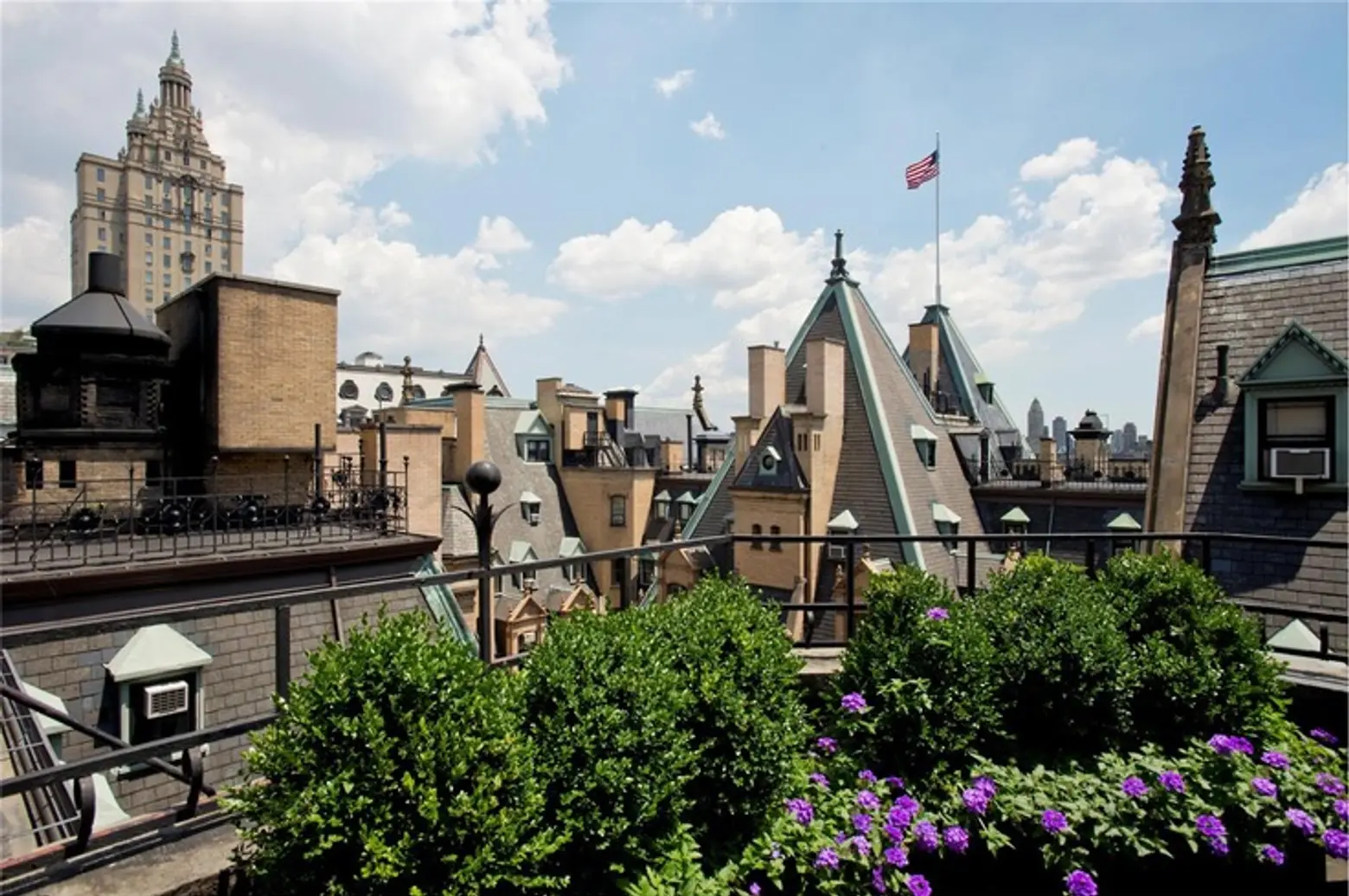 We aren't sure if that is still the case, but there is no arguing that The Dakota's charm, is indeed, timeless. However, step inside this beautifully renovated home and it will be quite clear you are sitting squarely in the 21st century. Penthouse C, the only residence at The Dakota with a private terrace, presents a rare architectural opportunity for modern living amidst historic elegance.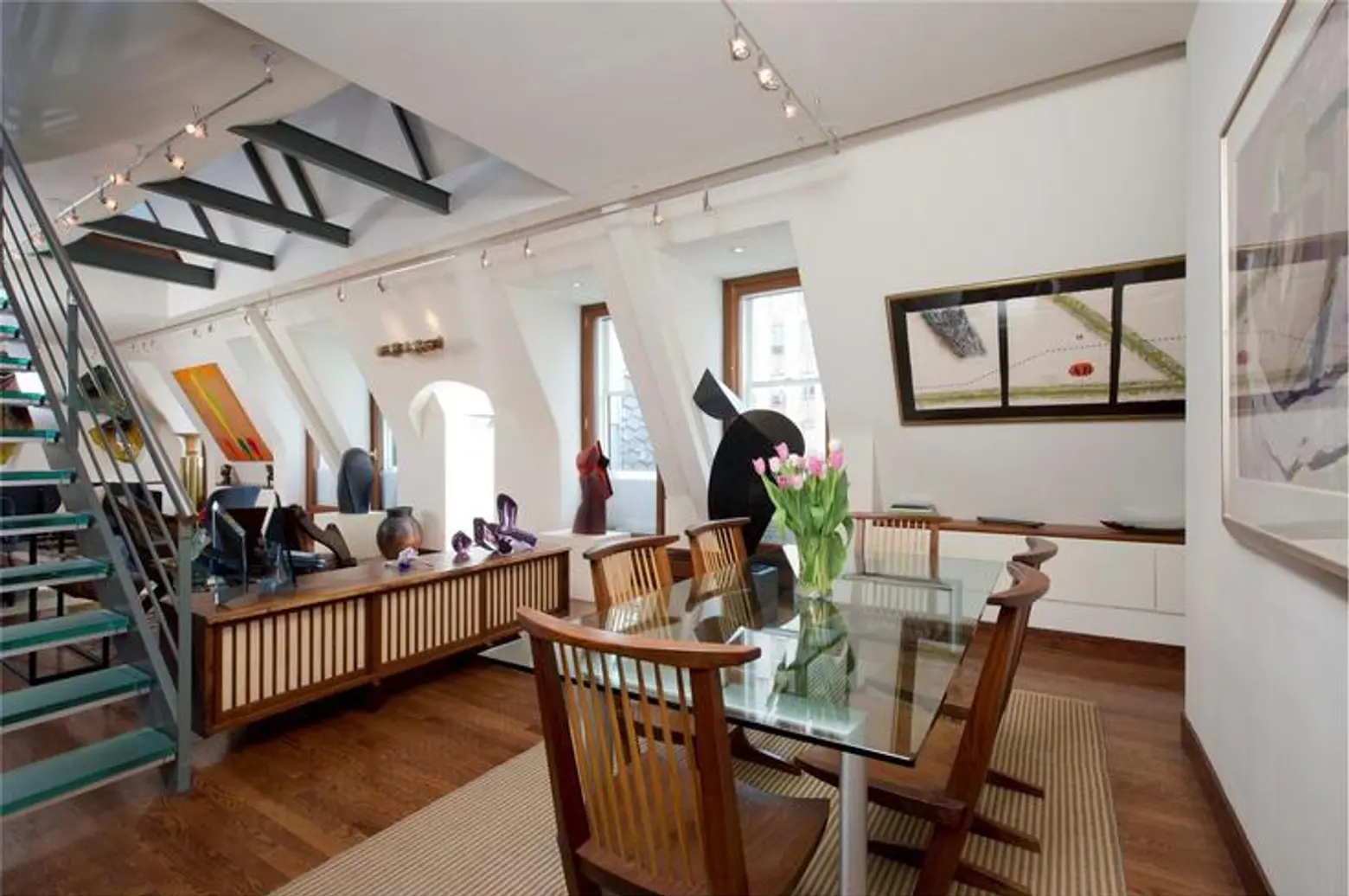 This unique 2BR/2BA duplex juxtaposes vintage details such as exposed steel beams and a jewelbox-like sitting room encased within the adjacent turret, with avant-garde features like the floating glass staircase and transom designed by James Carpenter.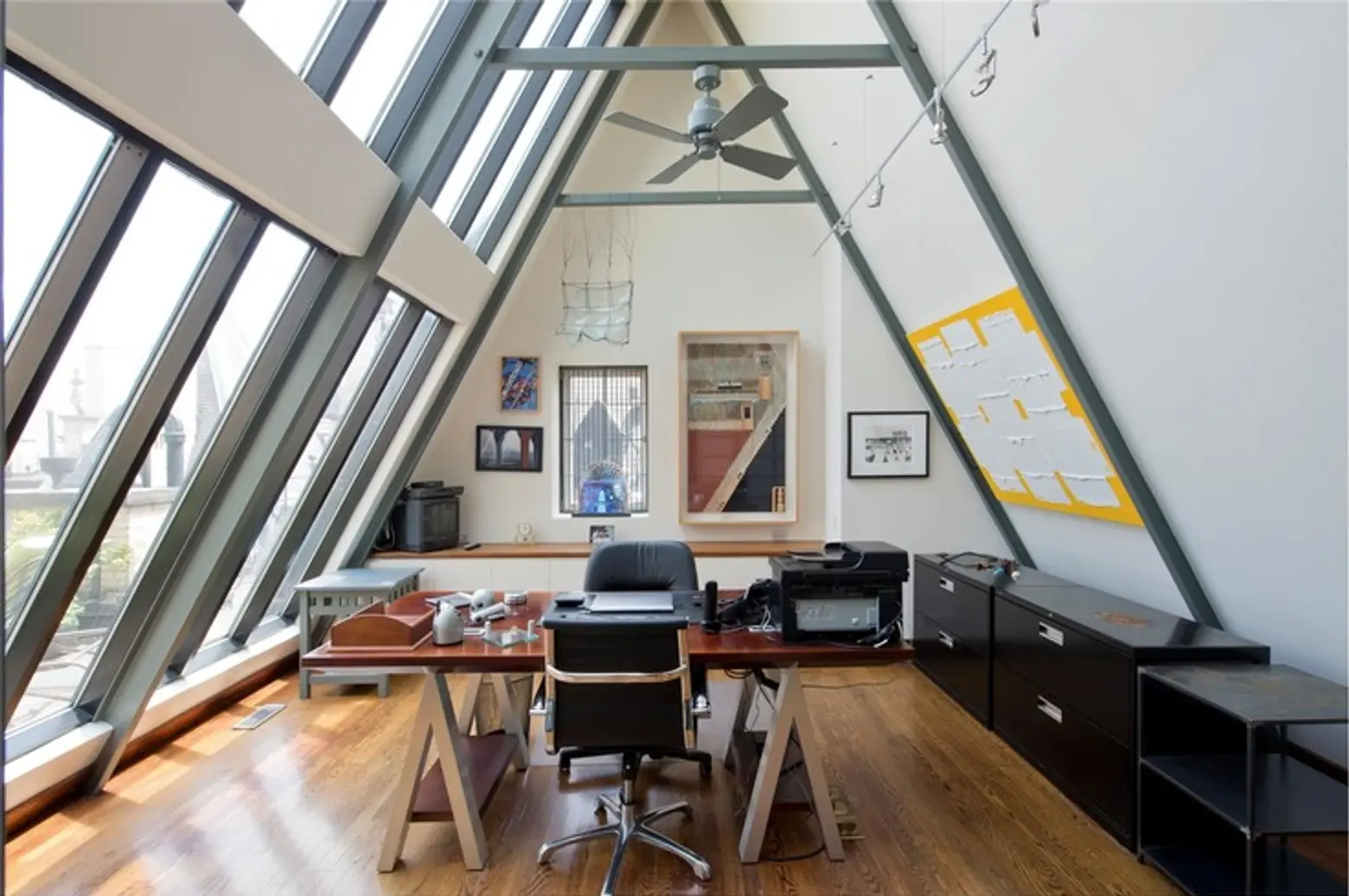 With a myriad of pitched and soaring ceilings, numerous alcoved windows, and a wood-burning fireplace, every room in this home offers distinctive touches – even the hallways. Our words simply can't do it justice. Thankfully, we have a gallery of wonderful photos to show you. We don't know which room is our favorite, but that office is certainly up there.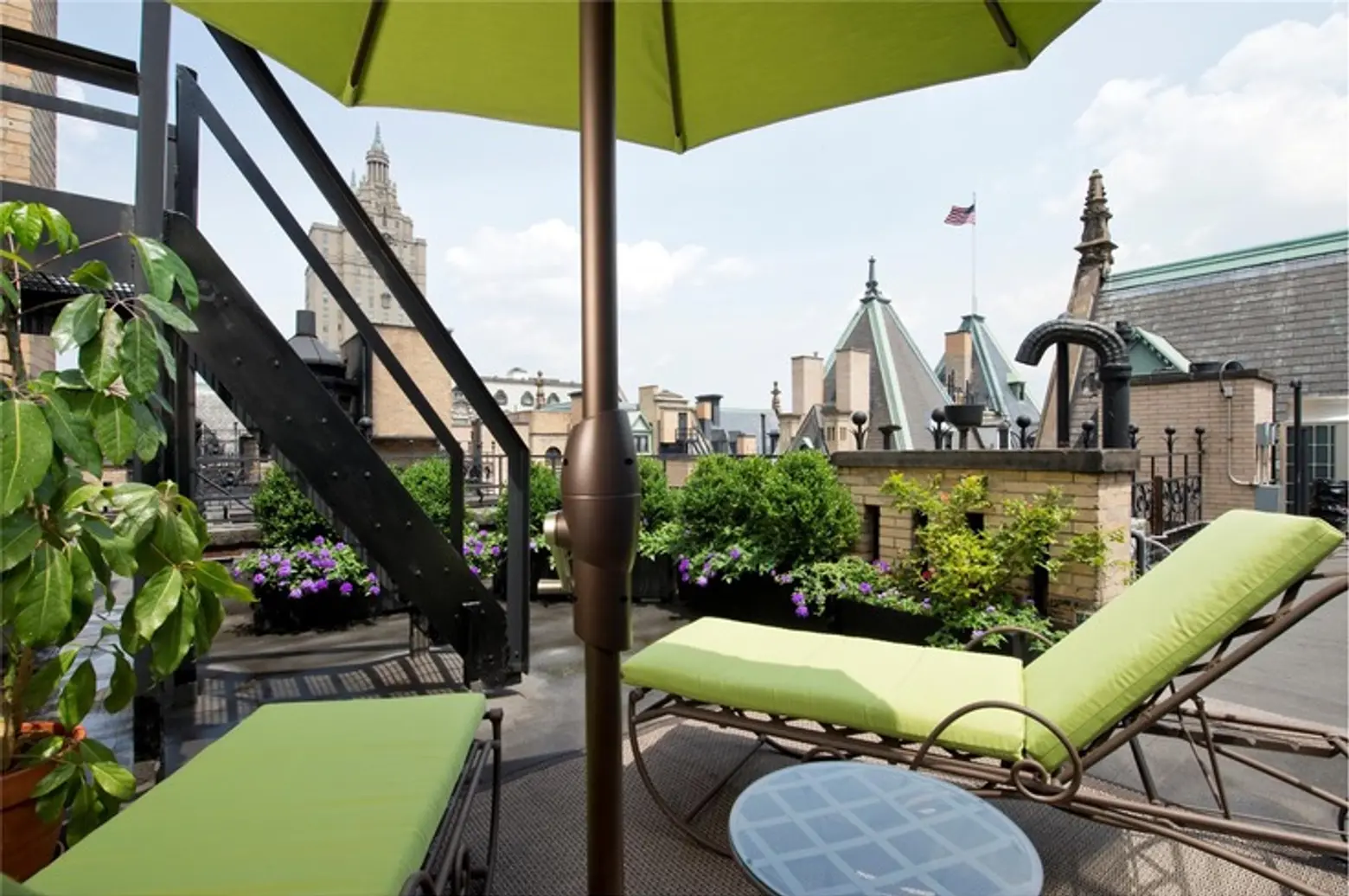 Then again, the lovely one-of-a-kind terrace, with its view of The Dakota's famous mix of gables, arches, balconies, oriel windows, dormers, finials and other ornamentation, is definitely a game-changer. From that perch, maybe, just maybe, we can sneak back to the late 1800's after all.
No matter which century you decide to call home, Douglas Elliman agent Katherine Gauthier will be happy to make the trip with you — and a ride in a DeLorean is not necessary.
[Listing: The Dakota, 1 Eest 72nd Street, PHC via Douglas Elliman]
[Via CityRealty]
[Related: The Dakota: Extraordinary Views, Architectural Grandeur…and Yoko Ono]
Photos courtesy of Douglas Elliman