Steel City: Architecture in Formation Structurally Redresses a Chelsea Duplex Using Digital Fabrication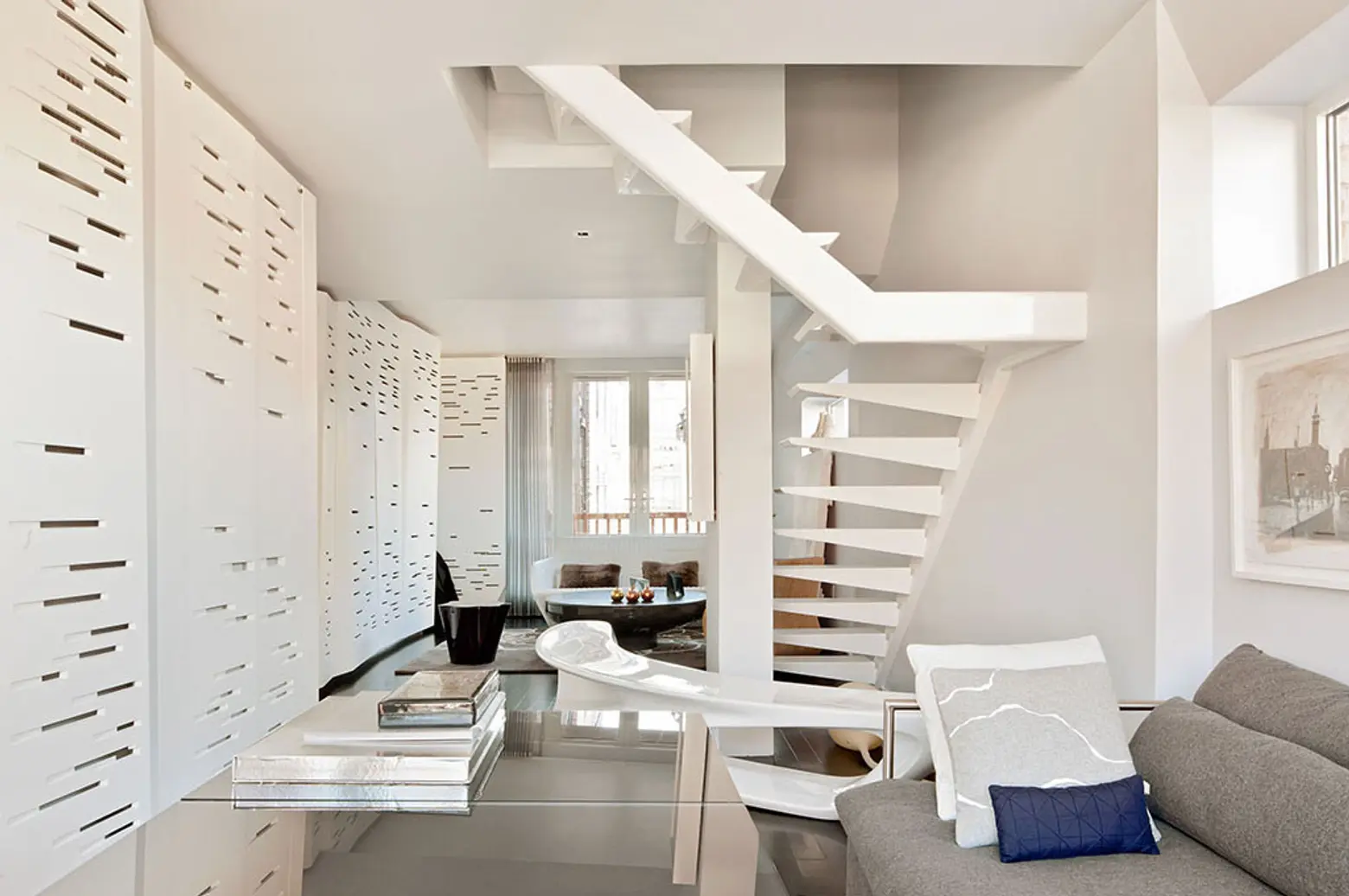 Words that come to mind when we think of steel are heavy, imposing, and grey. In this Chelsea duplex penthouse, however, the material is widely used, but the space feels light, airy, and crisp. The "structural redressing" of the 1,500-square-foot apartment was completed by Architecture in Formation with the goal of creating "a stunning, sexy, one-of-a-kind home; and consummately New York."
To design the space, the firm used off-site, state-of-the-art digital design and fabrication methods to create its three main components: the back-lit, CNC-cut Corian screen; an origami folded-plate steel and Corian staircase; and the bedroom mirror/TV/light-wall.
The homeowner, a structural engineer with a passion for art and design, bought the penthouse pre-construction, site-unseen. When he moved in, he was not pleased with its cramped proportions, poor layout, and clumsy detailing. The off-site fabrication not only afforded him with the best digital artisanry, but allowed him to keep living in the home during the "anti-gut," less a renovation than a redressing.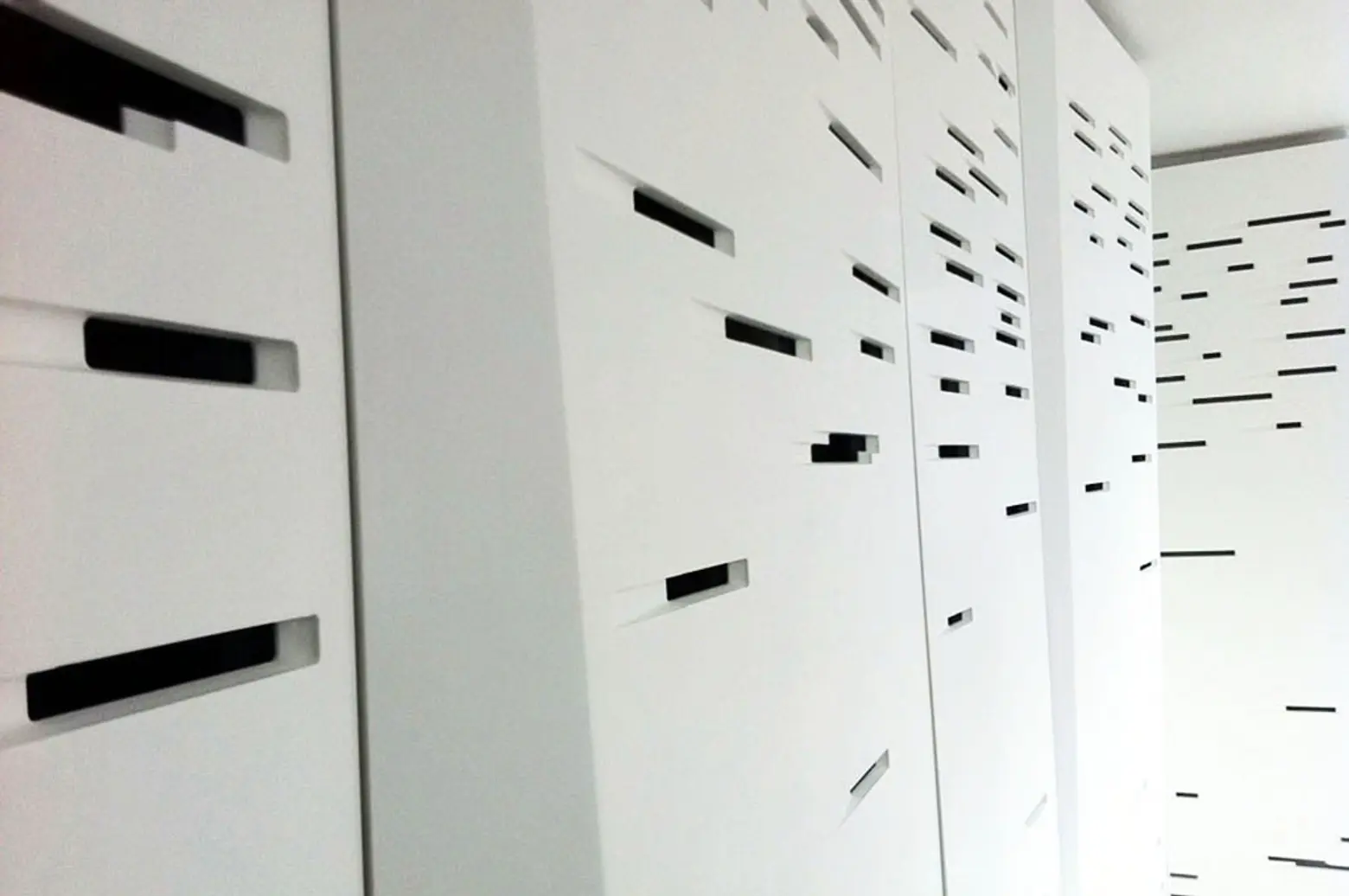 The back-lit, CNC-milled Corian screen (or Negligee as the architect calls it) is perhaps the most striking feature of the duplex. The softly pleated structure wraps around the oddly shaped interior, masking the previous architectural flubs. It also plays on the 270-degree skyline views by letting in "soft twinkles" of light from the backlit LEDs that mimic a city nightscape.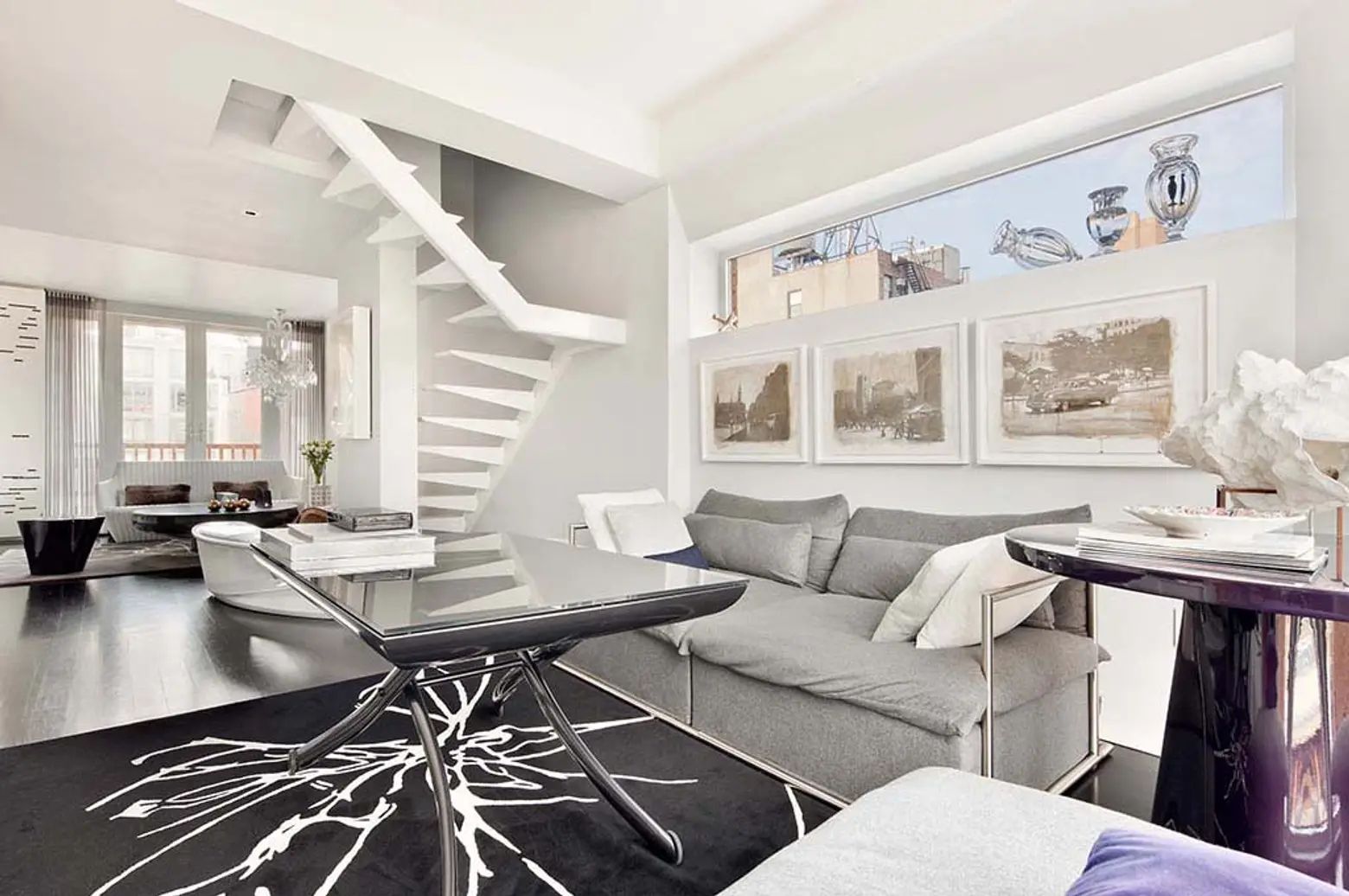 The origami-shaped, wrap-around staircase hugs the living room wall and is made of folded-plate steel and CNC water-jet-cut Corian. They are welded to a tube and steel stringer that creates the floating star and cantilevered treads. At its base is a curving, lacquered bench.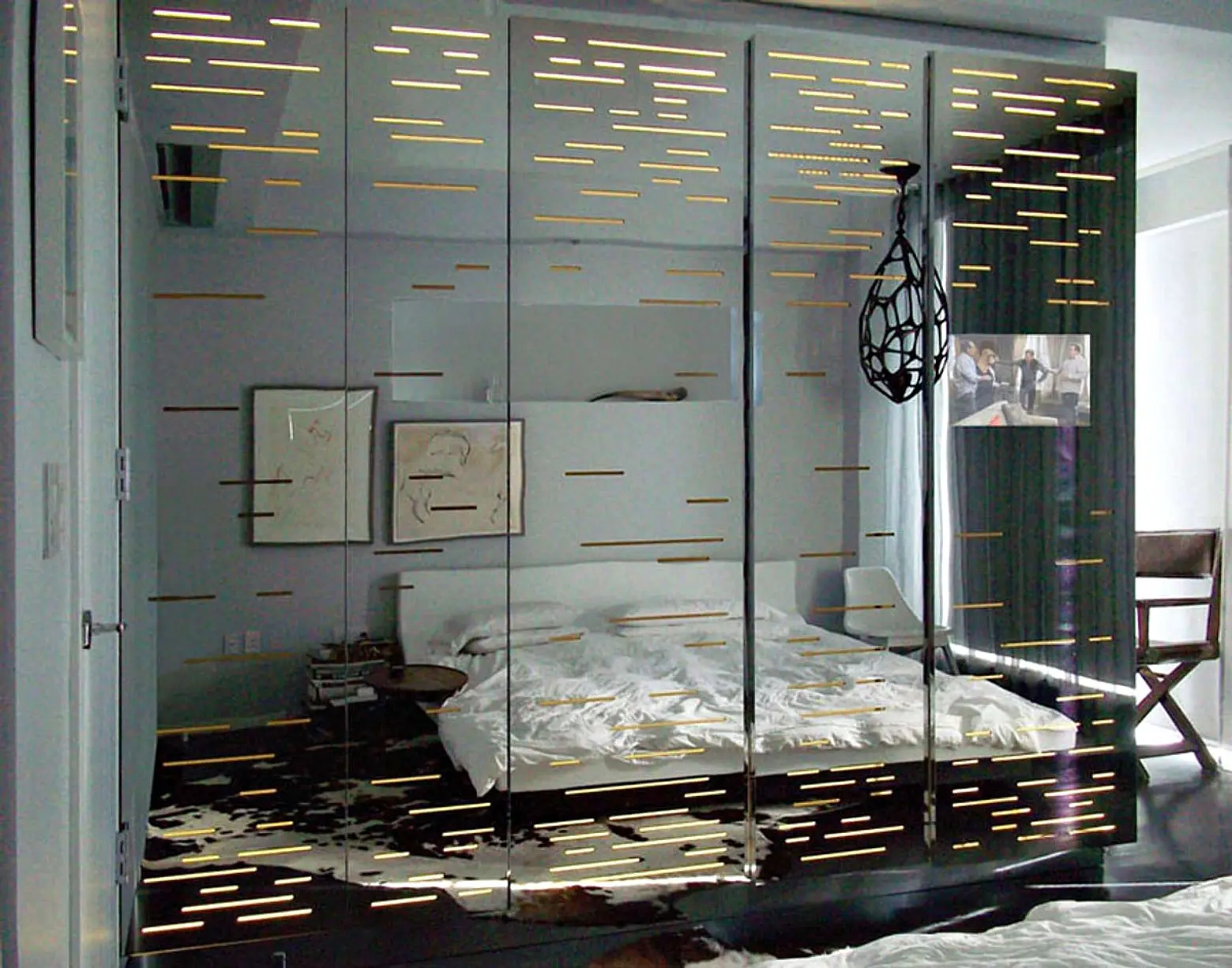 Between the two bedrooms is the final piece of the design trifecta — the mirror/TV/light-wall. The LED-backlit mirror wall features the same pattern as the first floor screen and contains television screens.
Architecture in Formation is a New York City-based architecture and design firm founded in 2001 by Matthew Bremer, AIA. The practice is committed to exploring the process of "making" architecture with fresh conceptual rigor and formal dexterity. The Chelsea Duplex Penthouse project received an award for exemplary use of structural steel from the American Institute of Steel Construction in July of 2012, and we think it's pretty clear why!
See more of Architecture in Formation's work here.
Photos courtesy of Architecture in Formation