Specht Harpman's Eiche Residence Uses Simple Lines to Create a Calming East Village Hideaway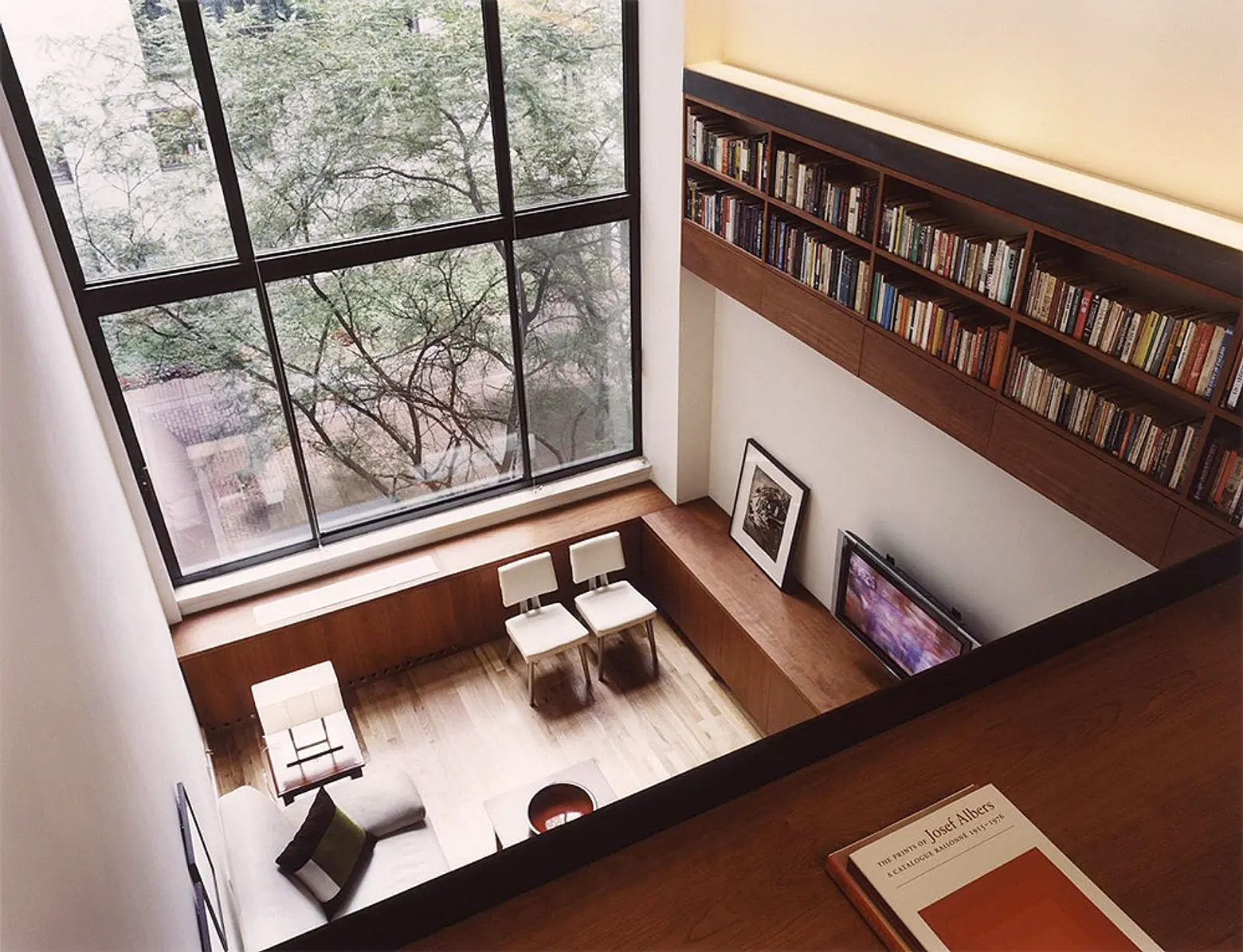 It's no secret that the East Village is the go-to neighborhood for NYU students and recent grads looking to mix, mingle, and party, and that can get a little rowdy at times. But the Eiche Residence by Specht Harpman is a peaceful retreat within this buzzing neighborhood.
Simple horizontal and vertical lines mixed with clean volumes and planar surfaces help to maximize space and organize movement through this unusually laid out triplex unit. And with neutral furniture and an abundance of warm, natural wood, the calming feel achieved inside will make you forget that you're even in New York.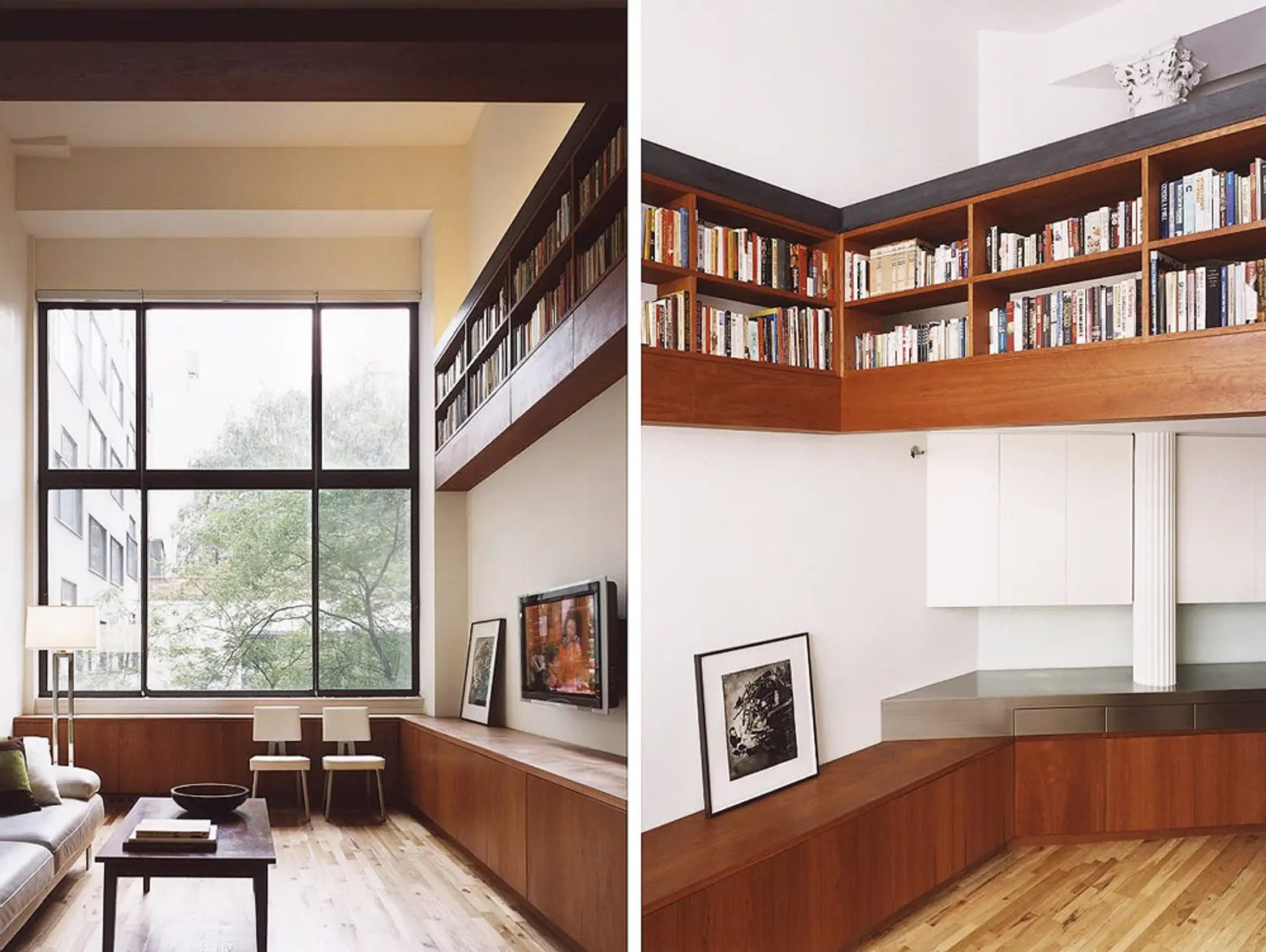 Specht Harpman has incorporated a great deal of custom storage to keep the home as clutter-free as possible, as well as to play with its geometrical organization. The horizontal bands of built-in shelving in the living room not only make the room feel wider, but their lofted placement emphasizes the height of the room. The expansive picture window frames a view of the central courtyard and lets in plenty of natural light.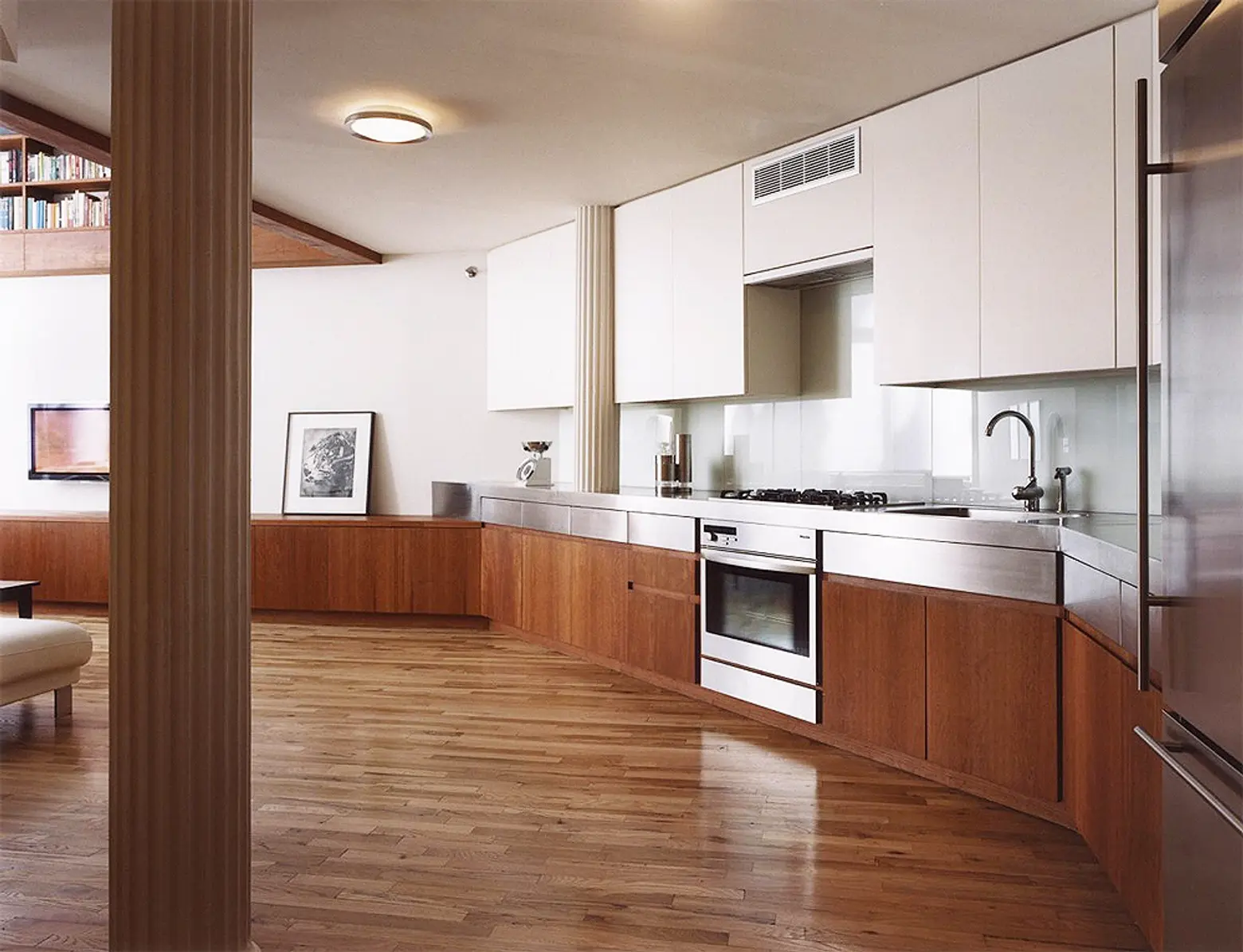 In the kitchen, exposed columns once again emphasize verticality, while the cabinetry that carries over from the living room unites the two spaces and makes the area feel much more spacious. The kitchen is kept minimal, but stainless-steel countertops give the room a contemporary punch.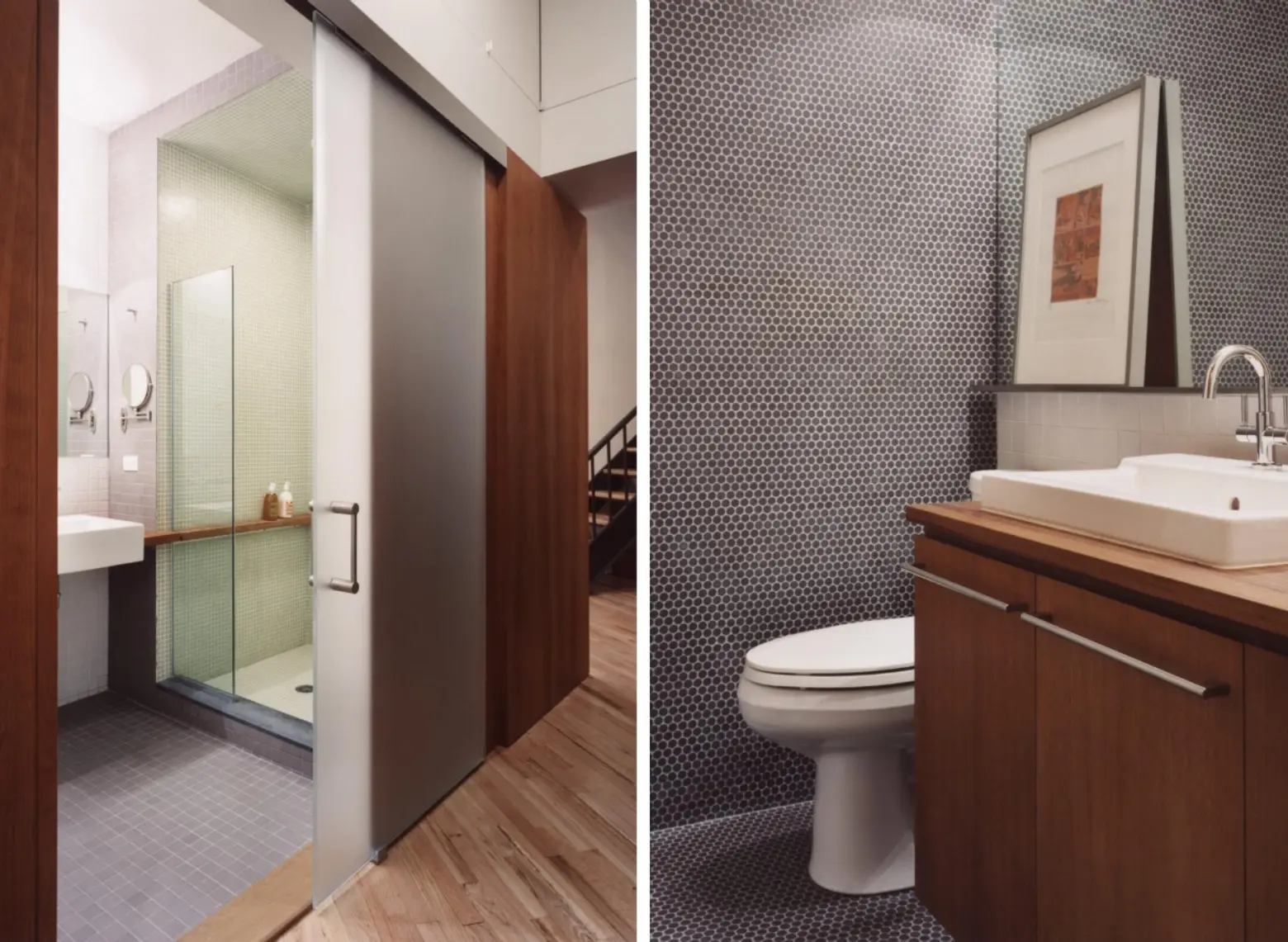 Scott Specht and Louise Harpman founded Specht Harpman in 1995 after meeting at the Yale School of Architecture. A small firm "with rigorous standards for modern design," they maintain offices in New York City and Austin, Texas. Check our more of their work here.
Photos courtesy of Specht Harpman