Socialite Georgette Mosbacher lists luxurious full-floor, Fifth Avenue co-op for $29.5M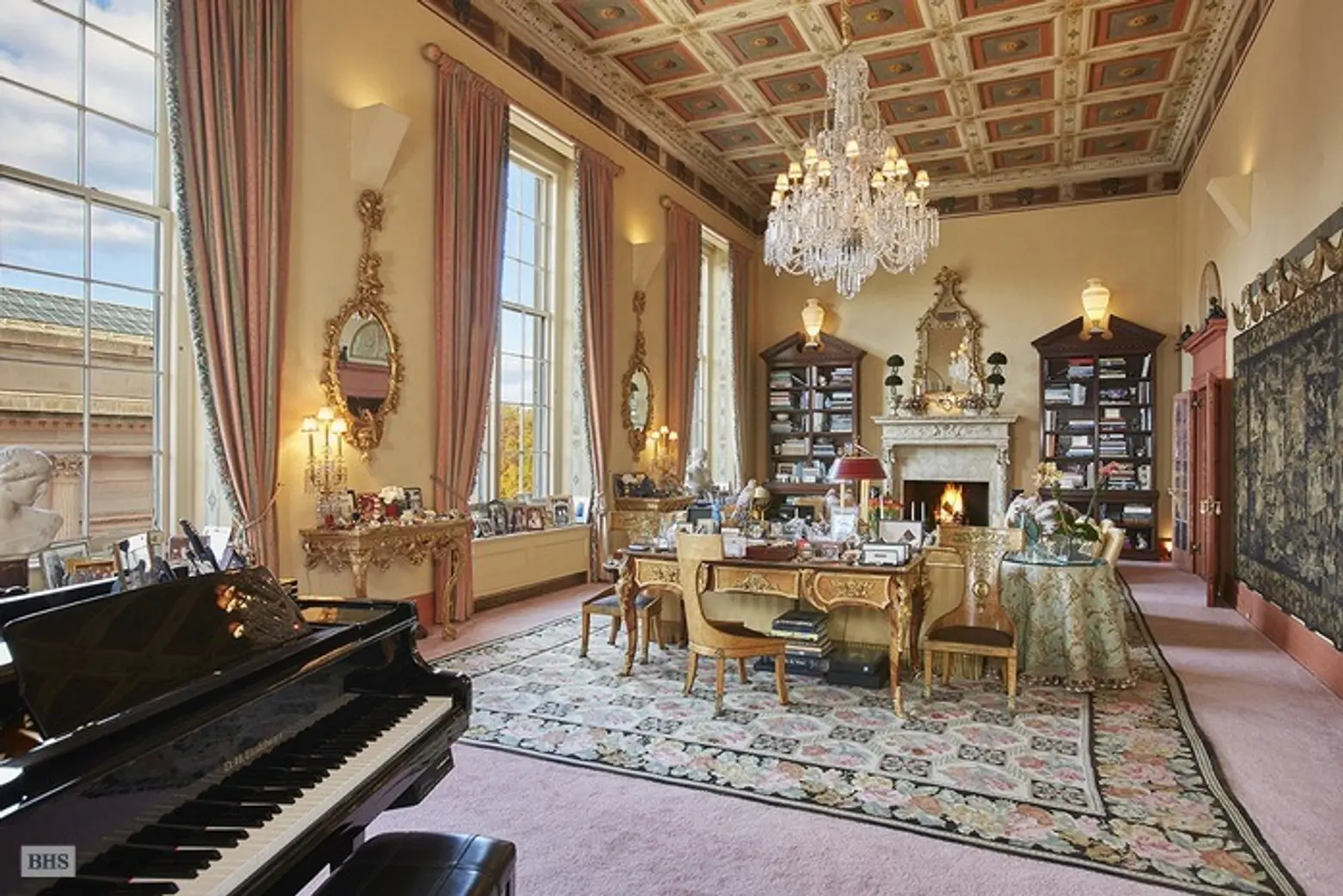 This grand Fifth Avenue co-op belongs to the socialite and political fundraiser Georgette Mosbacher, who has hosted everyone from King Juan Carlos I of Spain to Tom Hanks to Presidents George H. W. Bush, Bill Clinton and Donald Trump at her apartment. It occupies the entire fifth floor of 1020 Fifth Avenue, a prestigious limestone cooperative, and it's now asking $29.5 million. Mosbacher, who has lived here since 1992, told the New York Times, "It's come to a point where I want to make a change in my life, and it won't happen unless I shake it up." So now the palatial pad could be yours.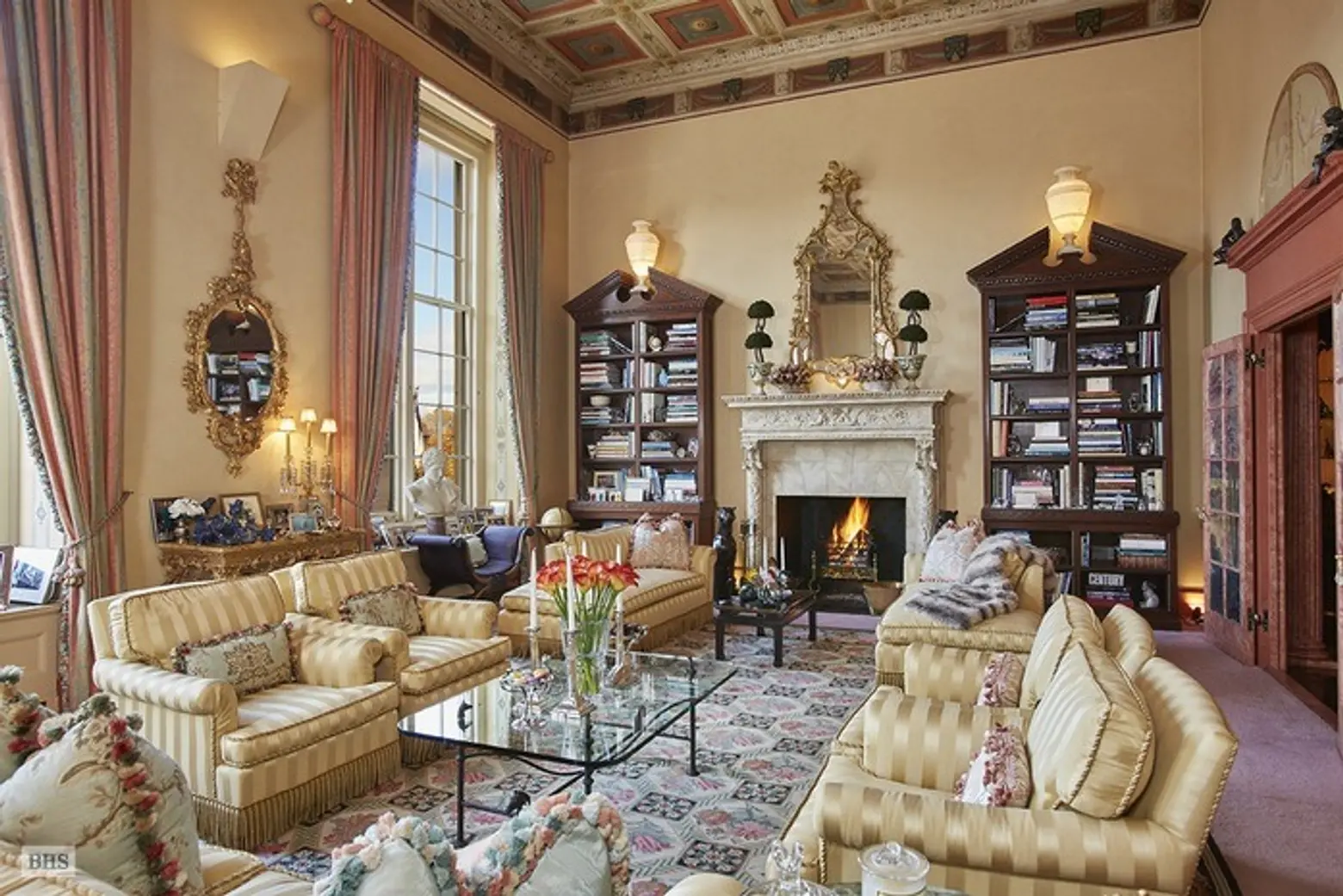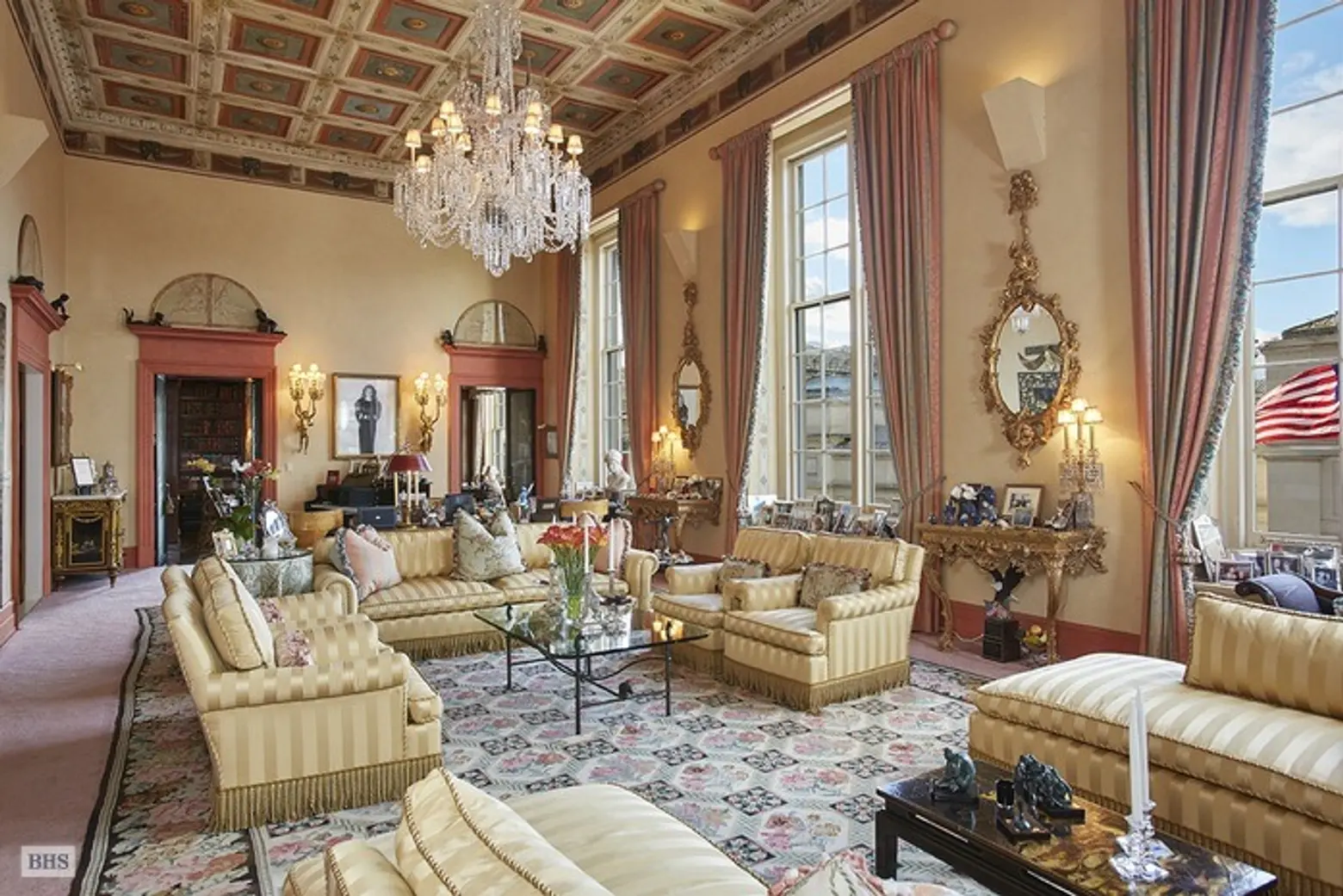 Mosbacher is only the second owner of the apartment–the first was an Italian countess who took up residence after the limestone-clad building was completed in 1925. She restored many of the original details, like a painted coat of arms in the grand salon, the oak floors, carved doors and three wood-burning fireplaces.
She also set up the space for entertaining, especially the 20-by-40-foot grand salon, which features a fireplace with an ornate plaster mantle, as well as a crystal chandelier hanging from the center of a 20-foot-tall fresco-painted ceiling. Sixteen-foot-high paned windows look down upon Fifth Avenue. According to the Times, the room can fit 200 people.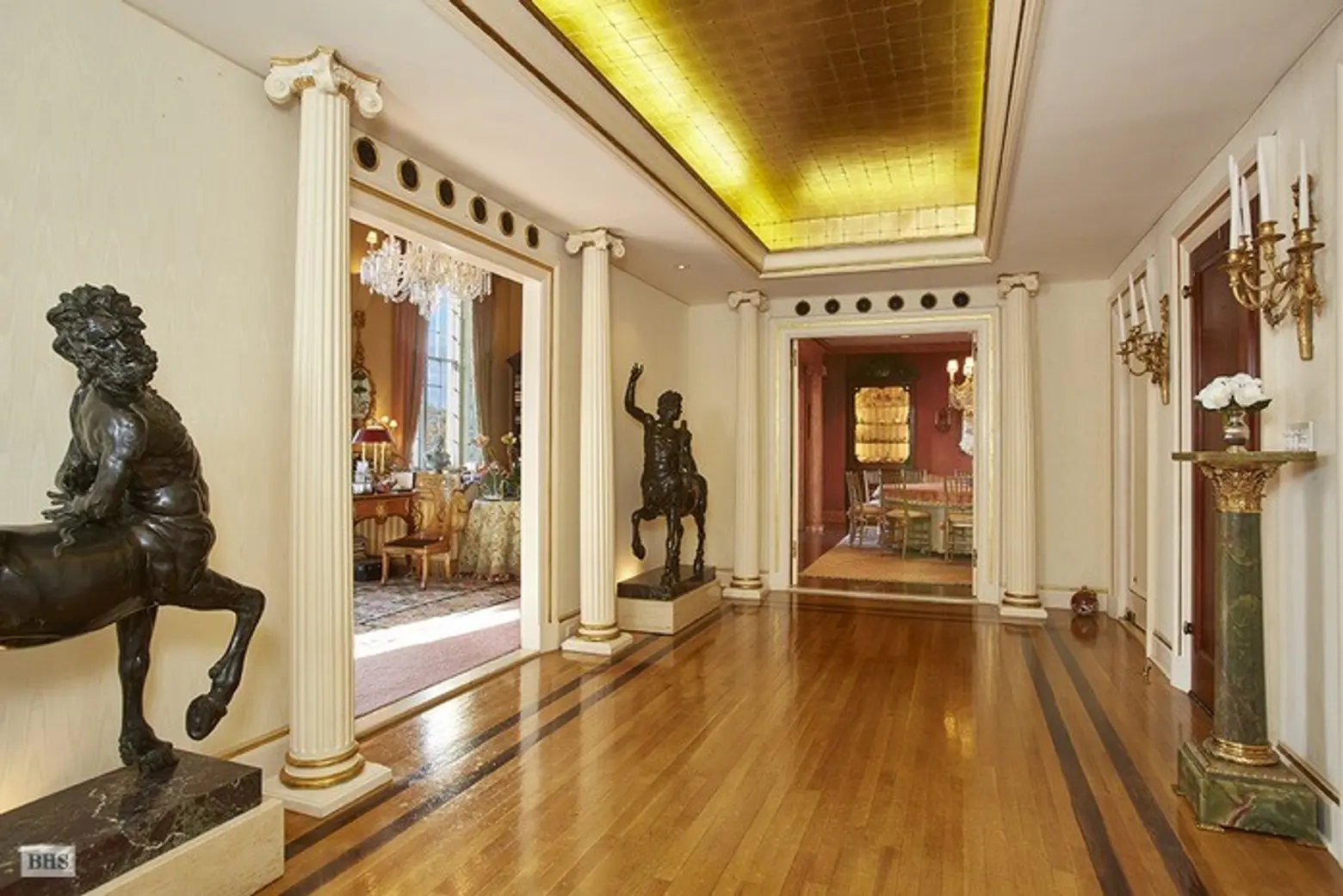 A 5-by-11-foot central gallery is decorated with a gold-leaf soffit ceiling and two giant bronze centaurs near the main entrance. This luxe hallway separates the public rooms from the bedrooms and kitchen.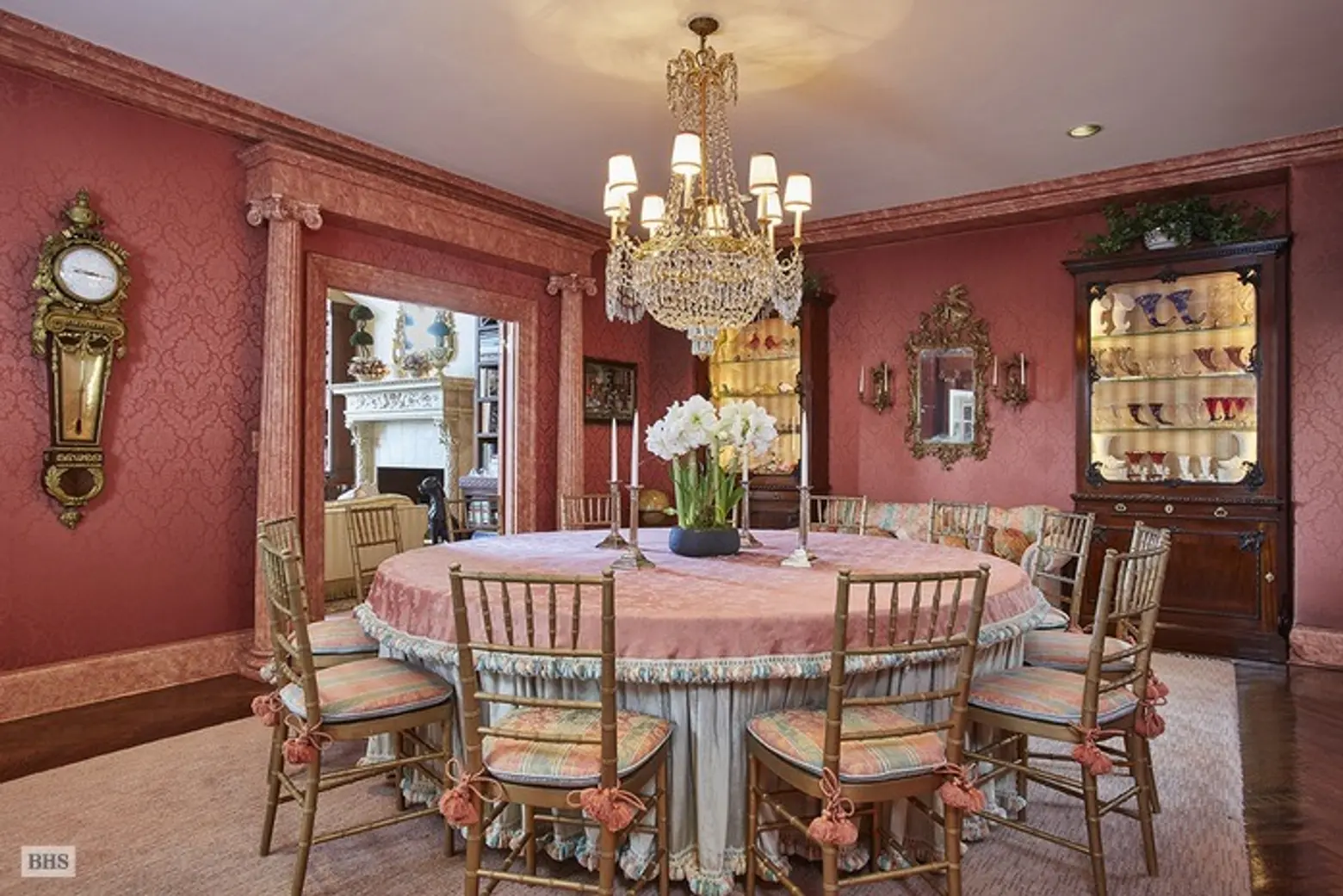 The formal dining room is surrounded by walls upholstered in a jacquard fabric. The table, which sits beneath a Russian chandelier, seats 18 guests.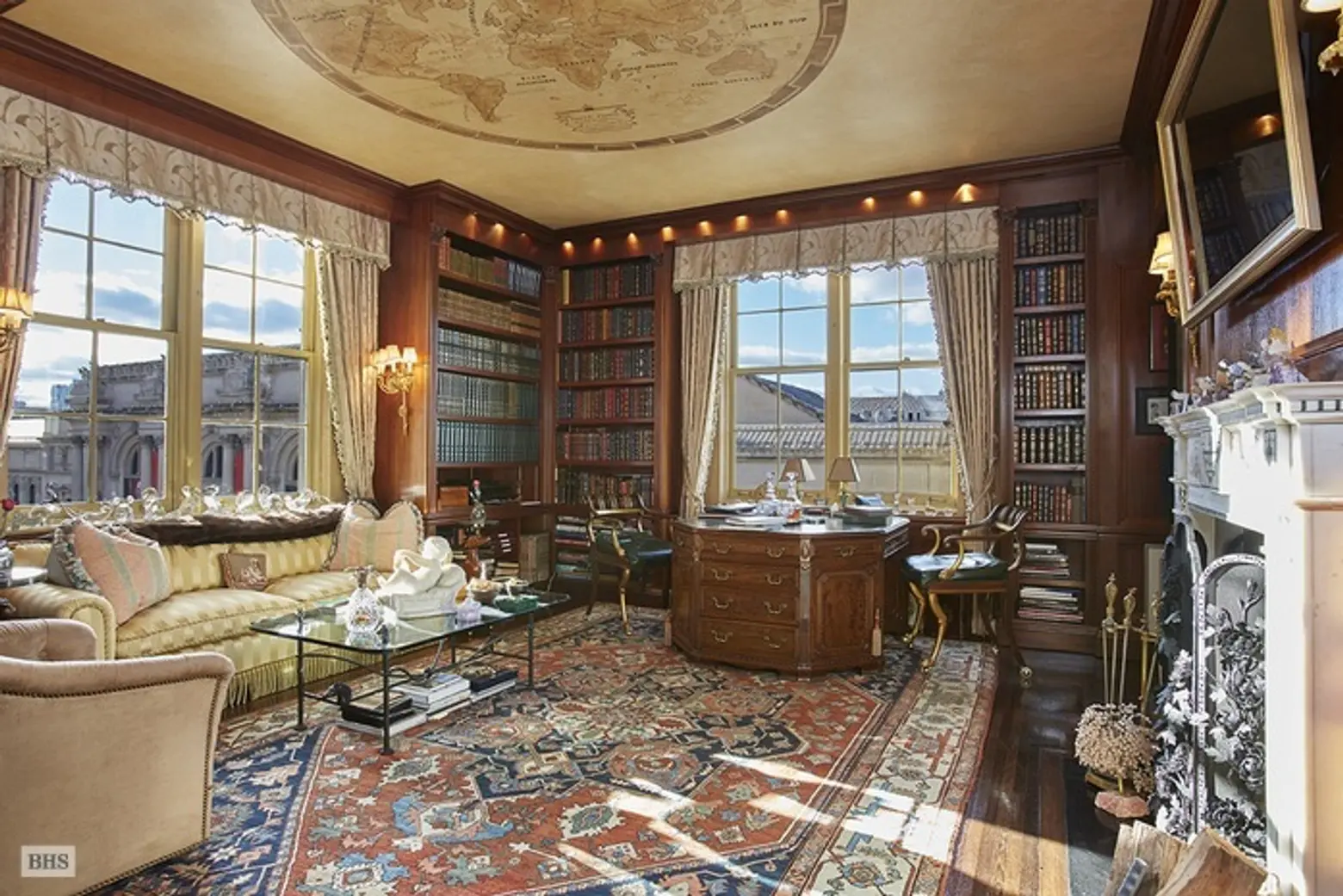 The paneled library has a marble fireplace and a mariner's map painted on the ceiling. Through these windows you get a glimpse of Central Park.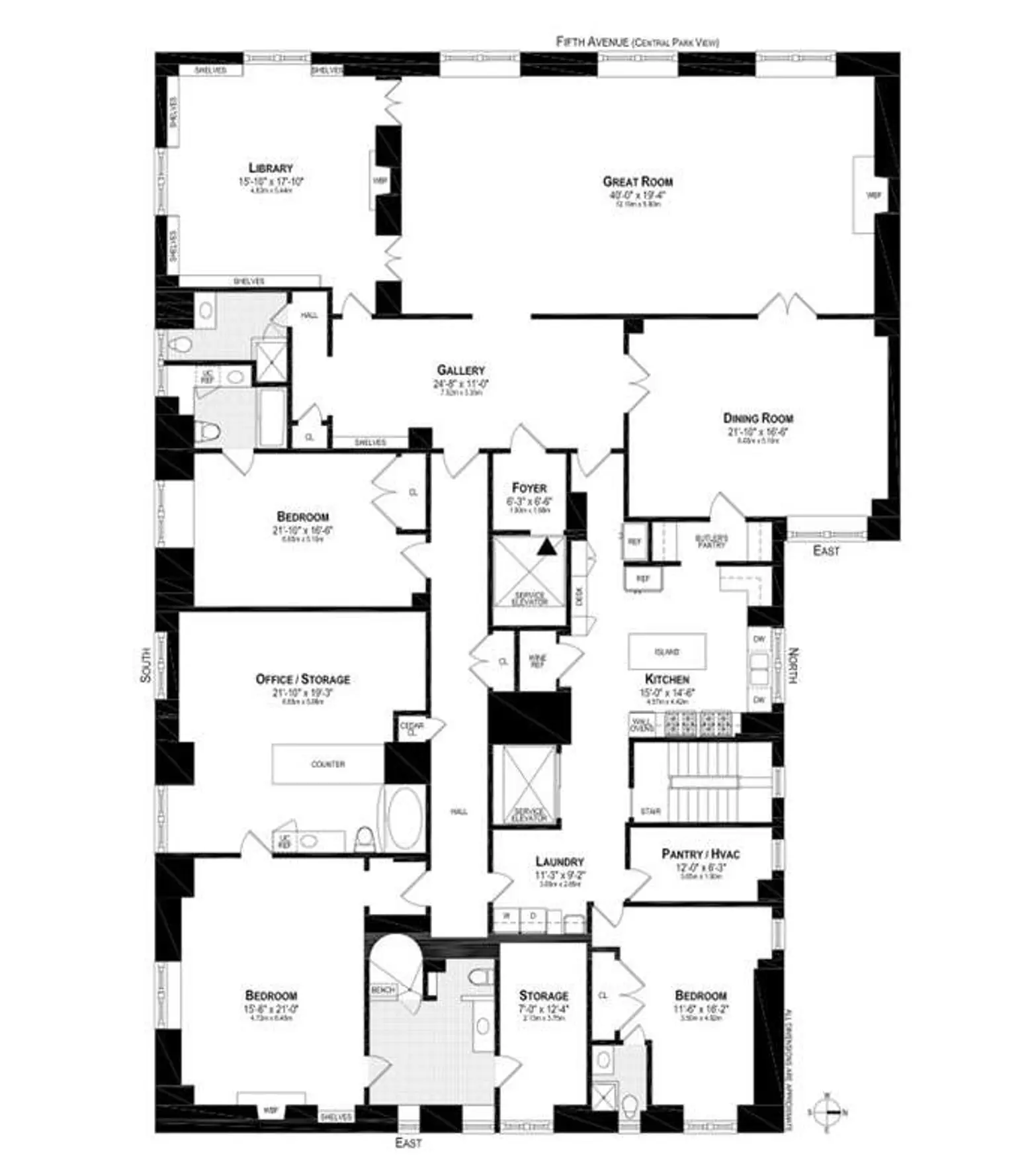 Like all great cooperative apartments, the floor plan offers a great flow between rooms. (It was designed by the architecture firm Warren & Wetmore, the main architects of Grand Central Terminal.) Lalique glass doors connect the salon to the library, while a hand-painted door in the salon connects to the dining room. And a long hallway adorned with Gracie wallpaper leads to the four en-suite bedrooms. According to the broker, "there are no dead rooms."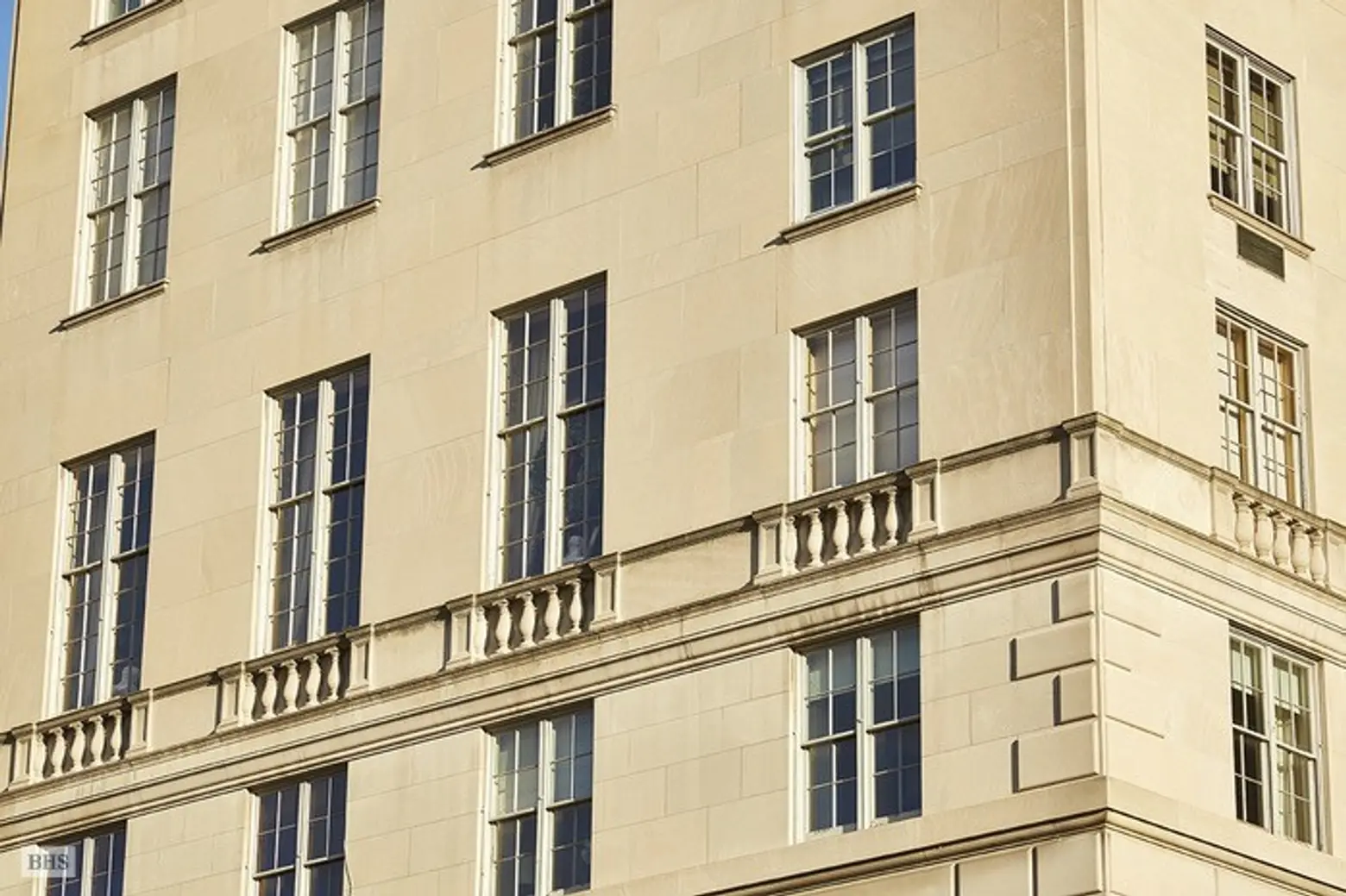 The co-op–considered the one of most prestigious along Fifth Avenue–is located right across from the Metropolitan Museum of Art. It only holds fourteen, full-floor apartments and this is the only one currently on the market.
[Listing: 1020 Fifth Avenue by John Burger for Brown Harris Stevens]
RELATED:
Photos courtesy of Brown Harris Stevens