Sleek Tribeca Loft Redesign Features Undulating Walls and Inspiring Idea Lab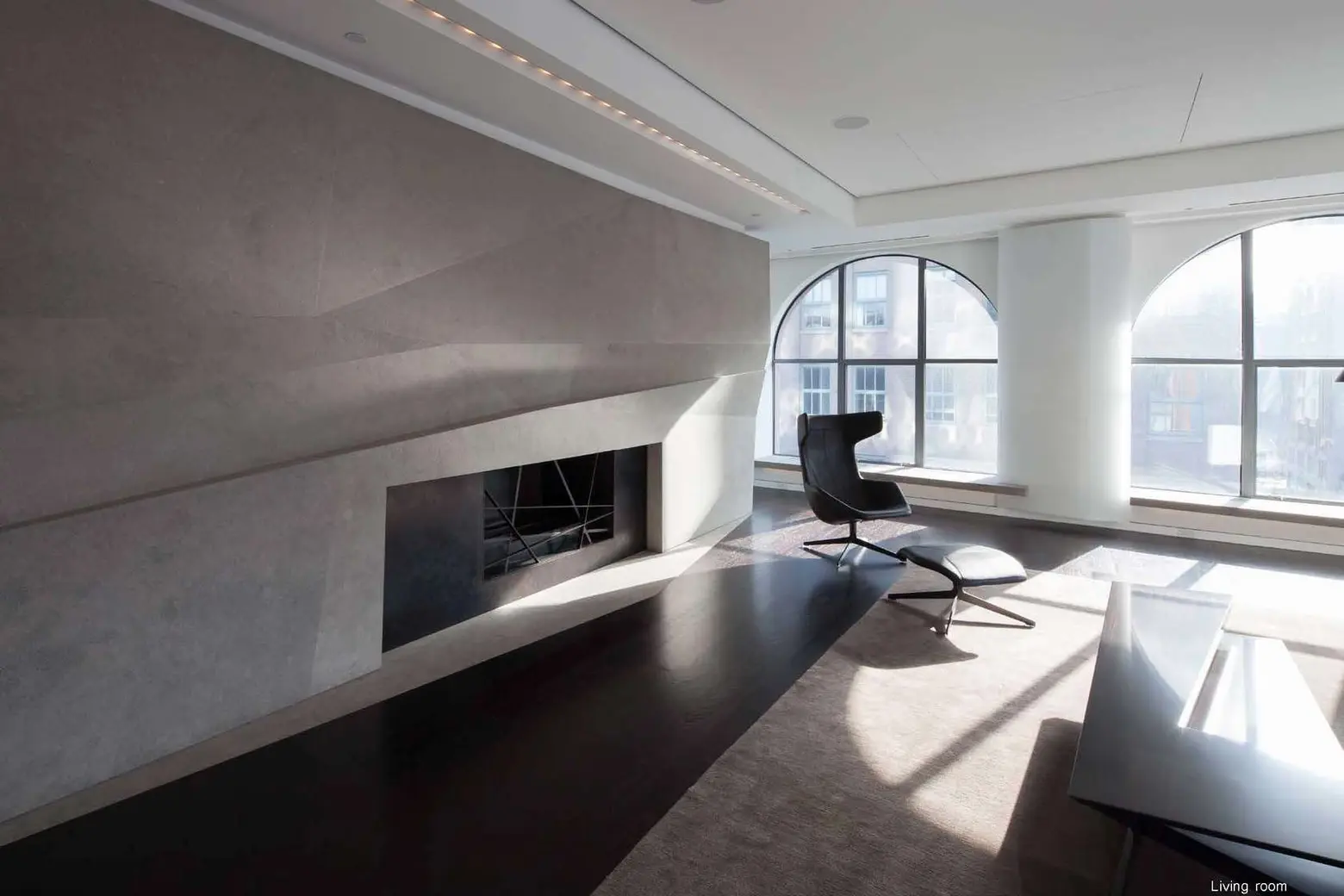 This Tribeca loft is situated on the sixth floor of an eight-story building in Manhattan. The space measures 3,500 square feet and in 2014 it underwent a complete interior renovation led by the design team at Voorsanger Architects. The exterior of the existing building was also recently updated but its renovation was meant to replicate the historic character of the former industrial neighborhood. What we see on the inside of this loft is a far different approach.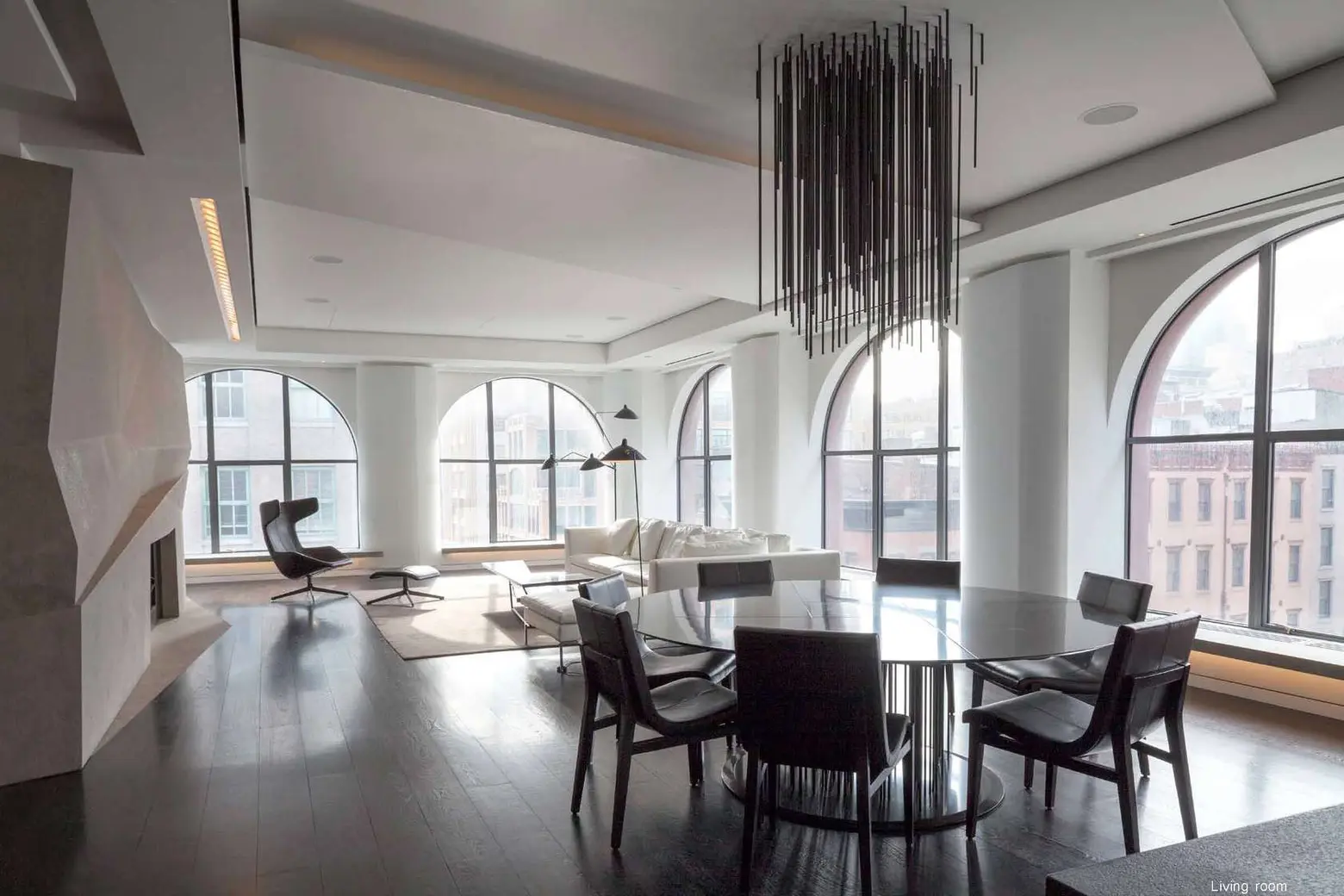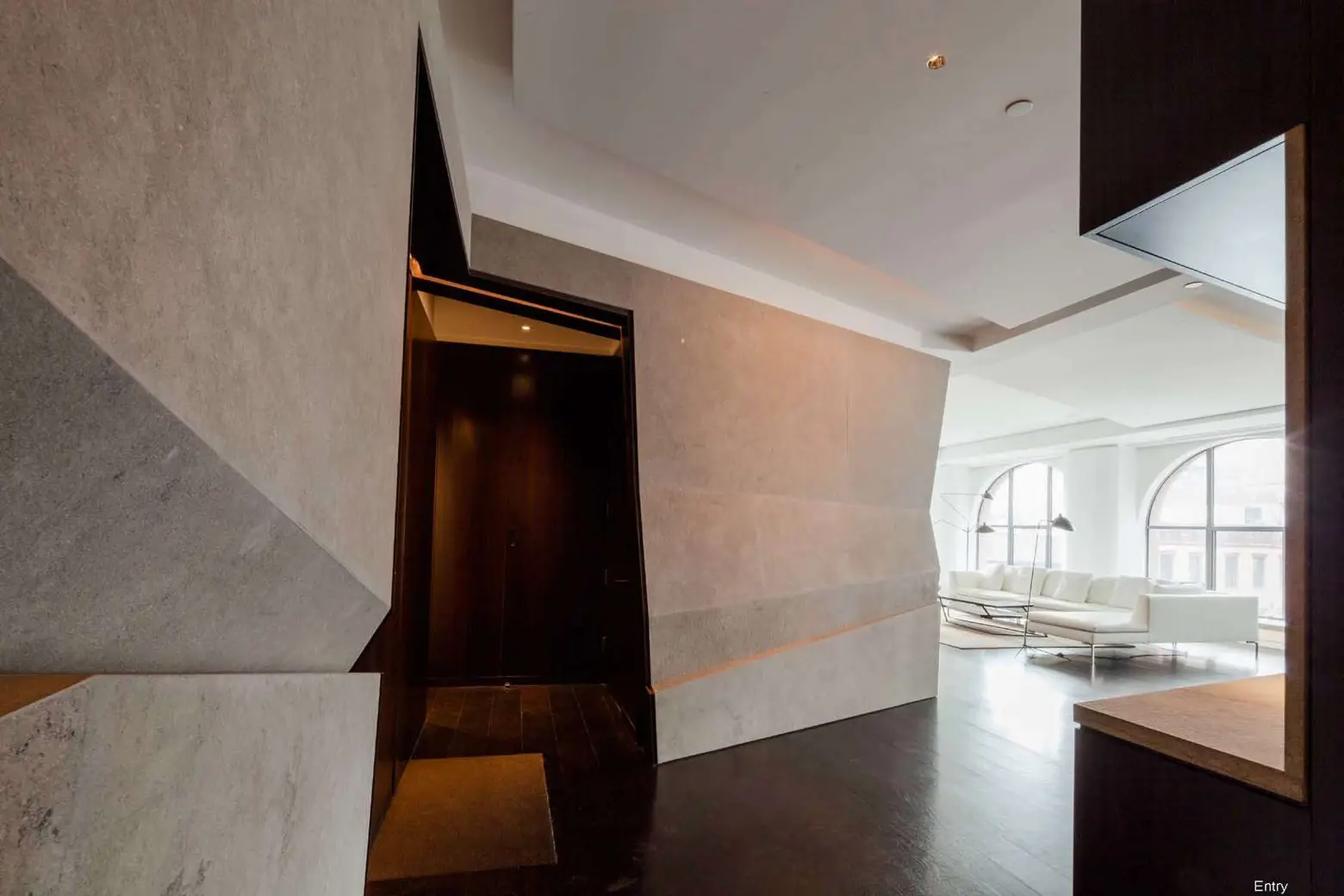 Initially the interior renovation was focused only on the main public spaces and the master bedroom, and at first pass the client was underwhelmed by the designs Voorsanger presented. As a novice renovator, the client's approach traveled through a series of phases moving from drawings and models, to mock-ups and framing, and finally continuous full-size models and exploration.
In the end, the arduous process resulted in a rewarding experience for both the client and design team as they had unintentionally created a fluid laboratory for ideas, and the perfection of fabrication and construction. Both parties welcomed the opportunity to expand the project's timeline and resources in order to find the right solutions.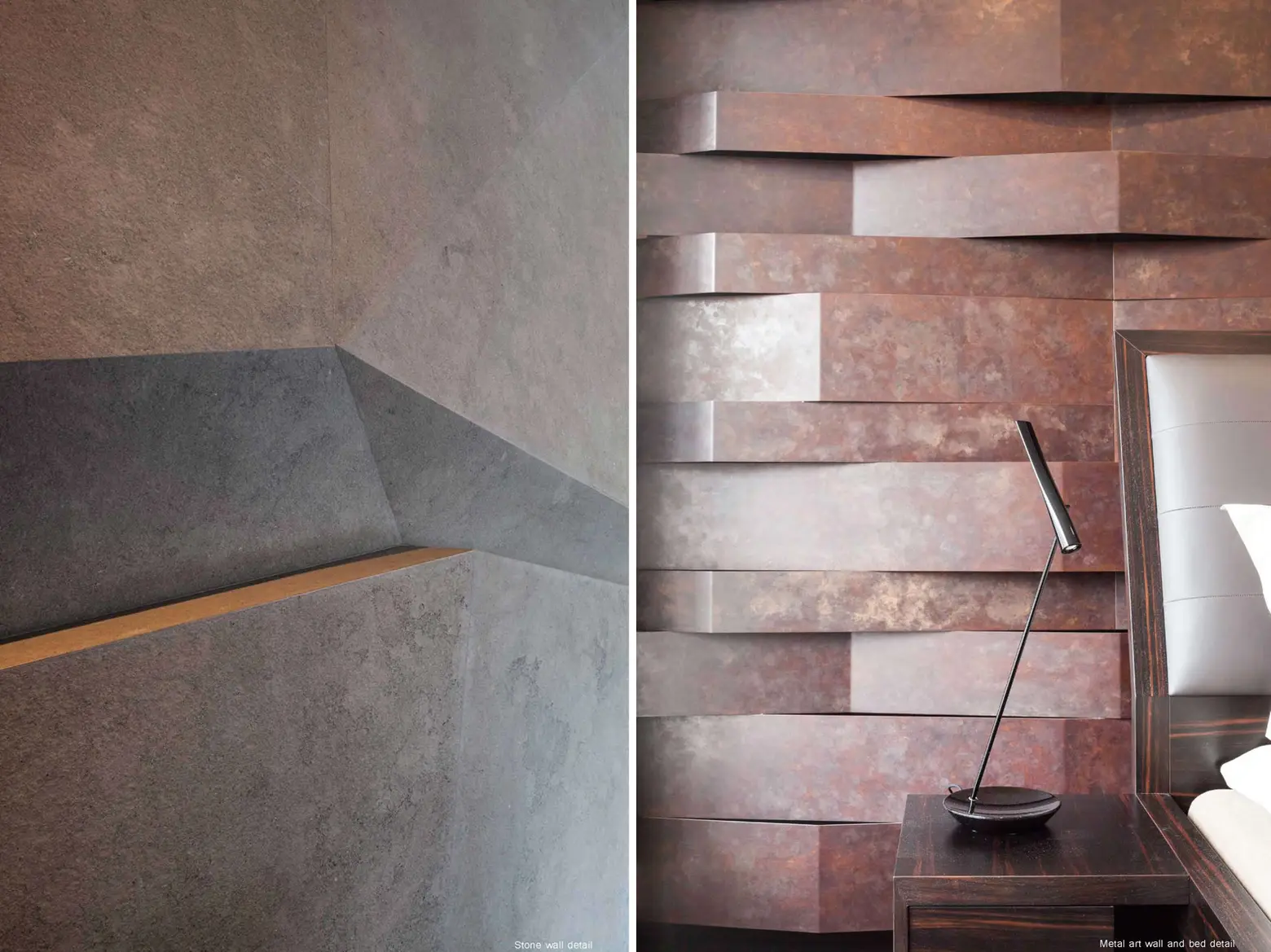 The design strategy from the very start was to create a counter-intuitive direction from the typical minimalist neutral loft design. In order to achieve this lofty goal, the design required physical anchoring and tactile materials to create density and authenticity. As part of their solution a faceted stone wall with active surface geometry was added to the center of the loft separating the public and private areas. The color pallet of grays, blacks and vibrating whites were also selected to create movement.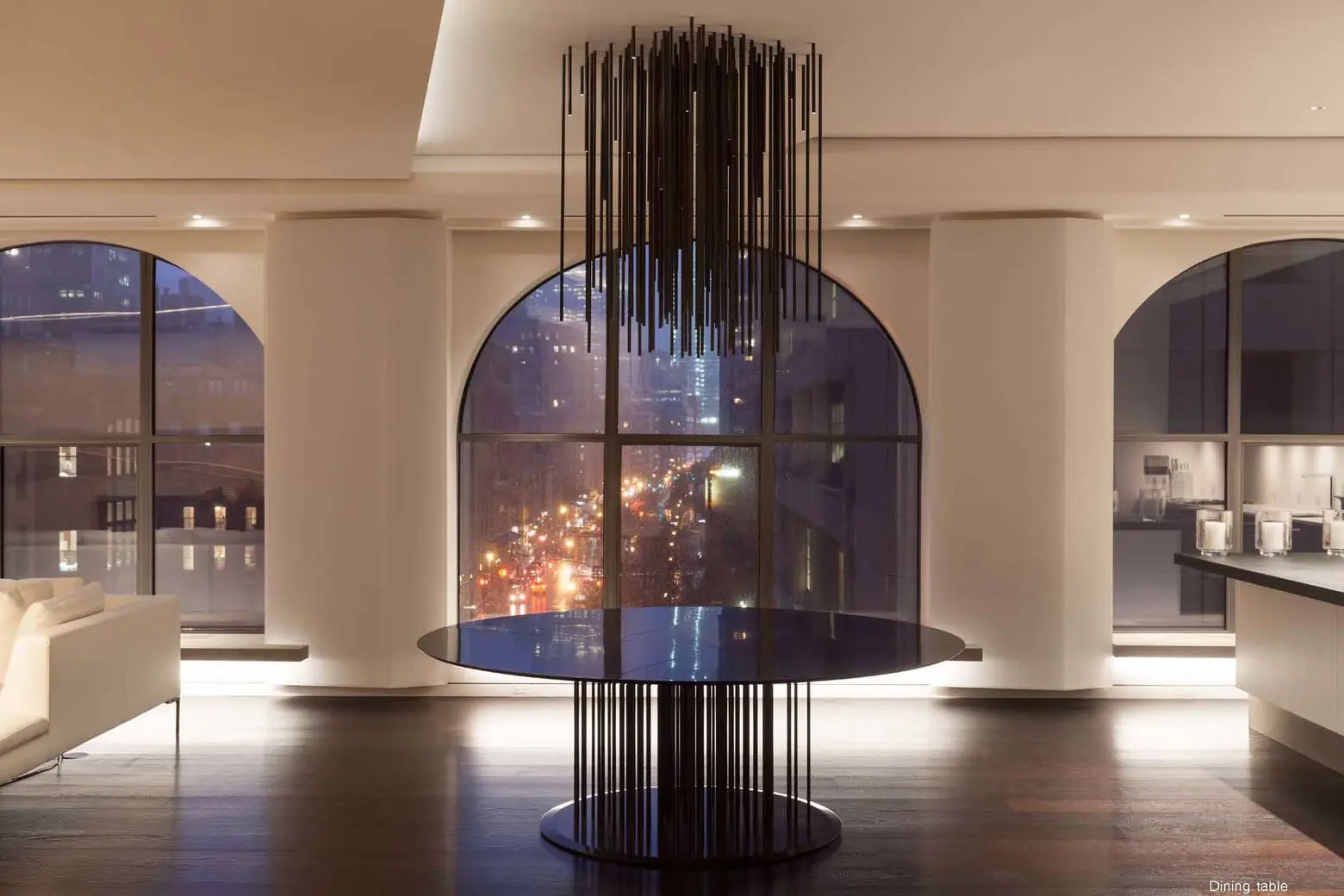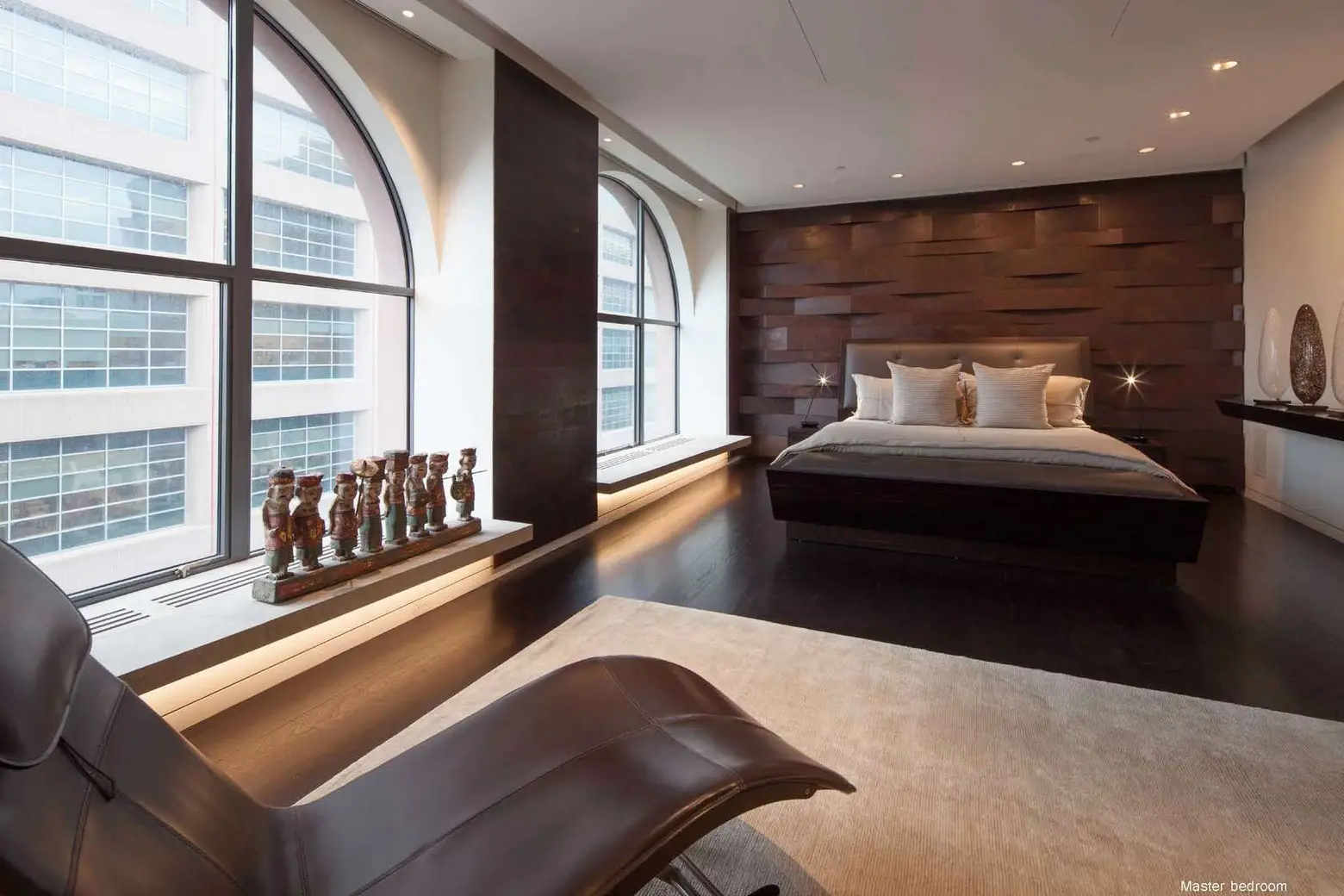 In addition to the underlying architecture the design strategy was extended to the selection, location and orientation of the loft's furniture, including the dining room table, light fixtures bed and millwork.
Voorsanger Architects specializes in the design of cultural and urban space, transportation design and residential architecture —visit their website to browse all of their projects.
RELATED:
Images courtesy of Voorsanger Architects