See inside the enviable amenity spaces of Dahlia, a new condo on the Upper West Side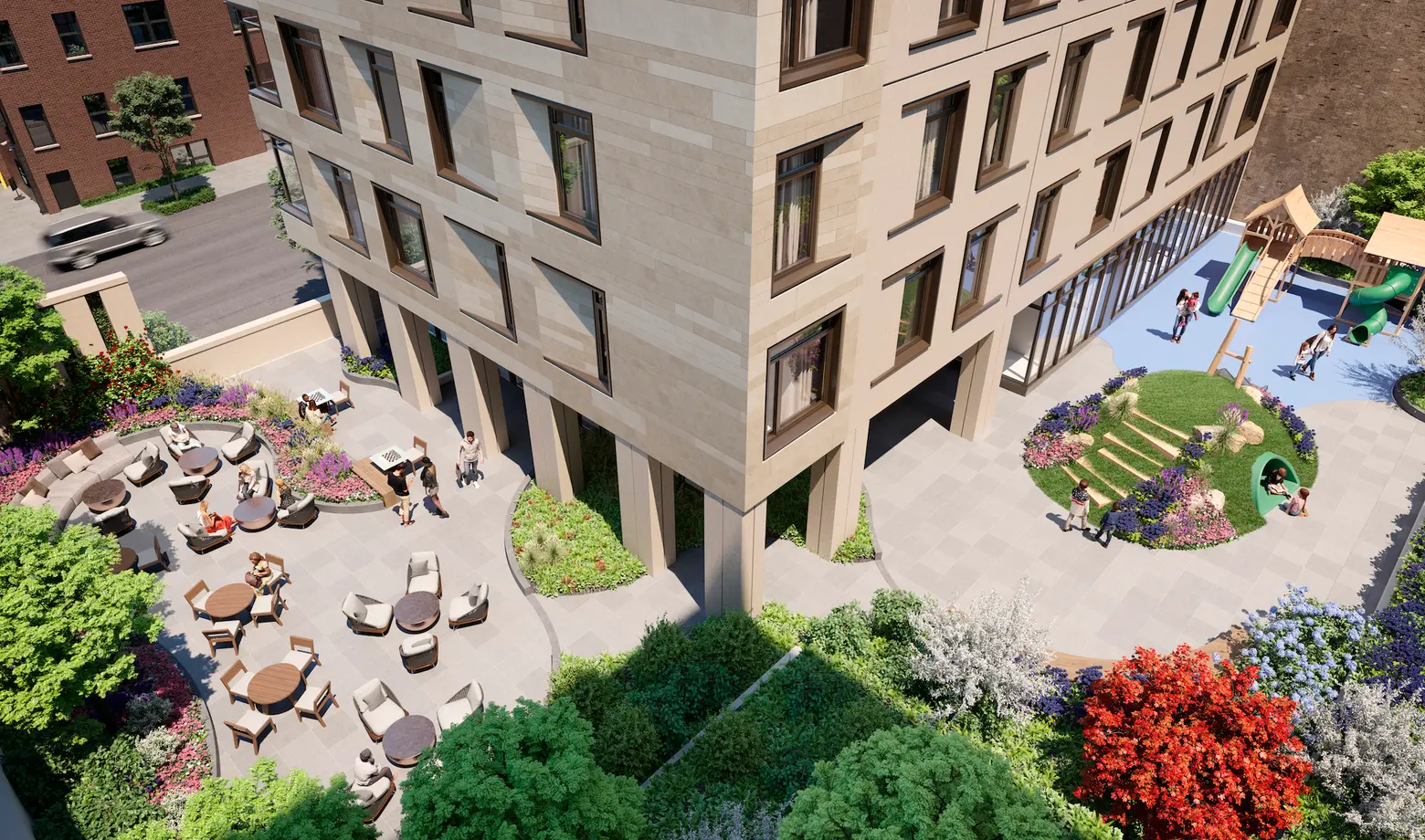 As the construction of new condo tower Dahlia wraps up on the Upper West Side, we're taking a look at the 20-story building's impressive amenity package. Designed by CetraRuddy and RKTB Architects, the building at 212 West 95th Street manages to mix the pre-war aesthetic of its neighbors with modern design elements. In addition to its sleek look, Dahlia also offers perks unheard of in New York City, including a huge 5,100-square-foot private elevated park with recreation space for both adults and kids and private parking garage.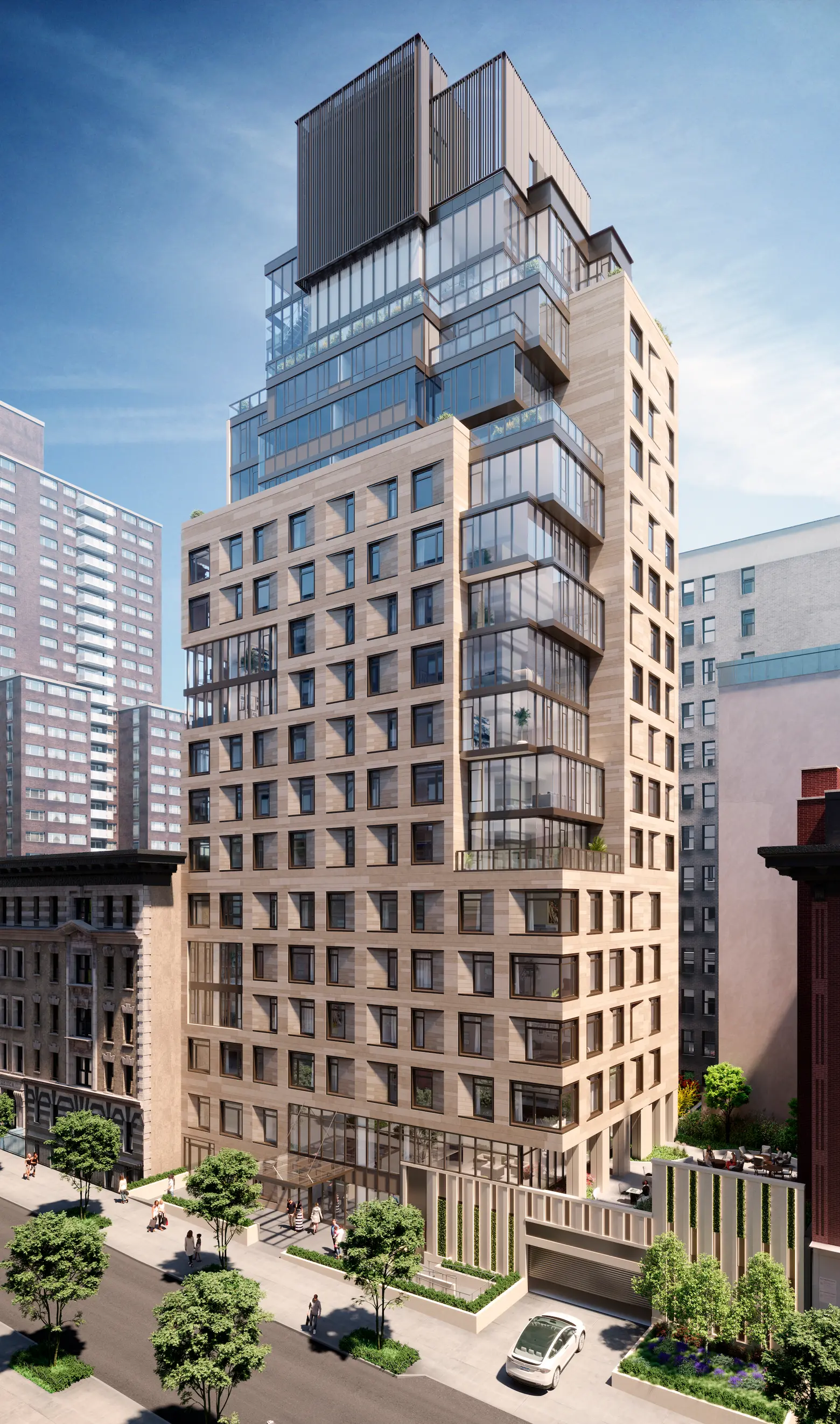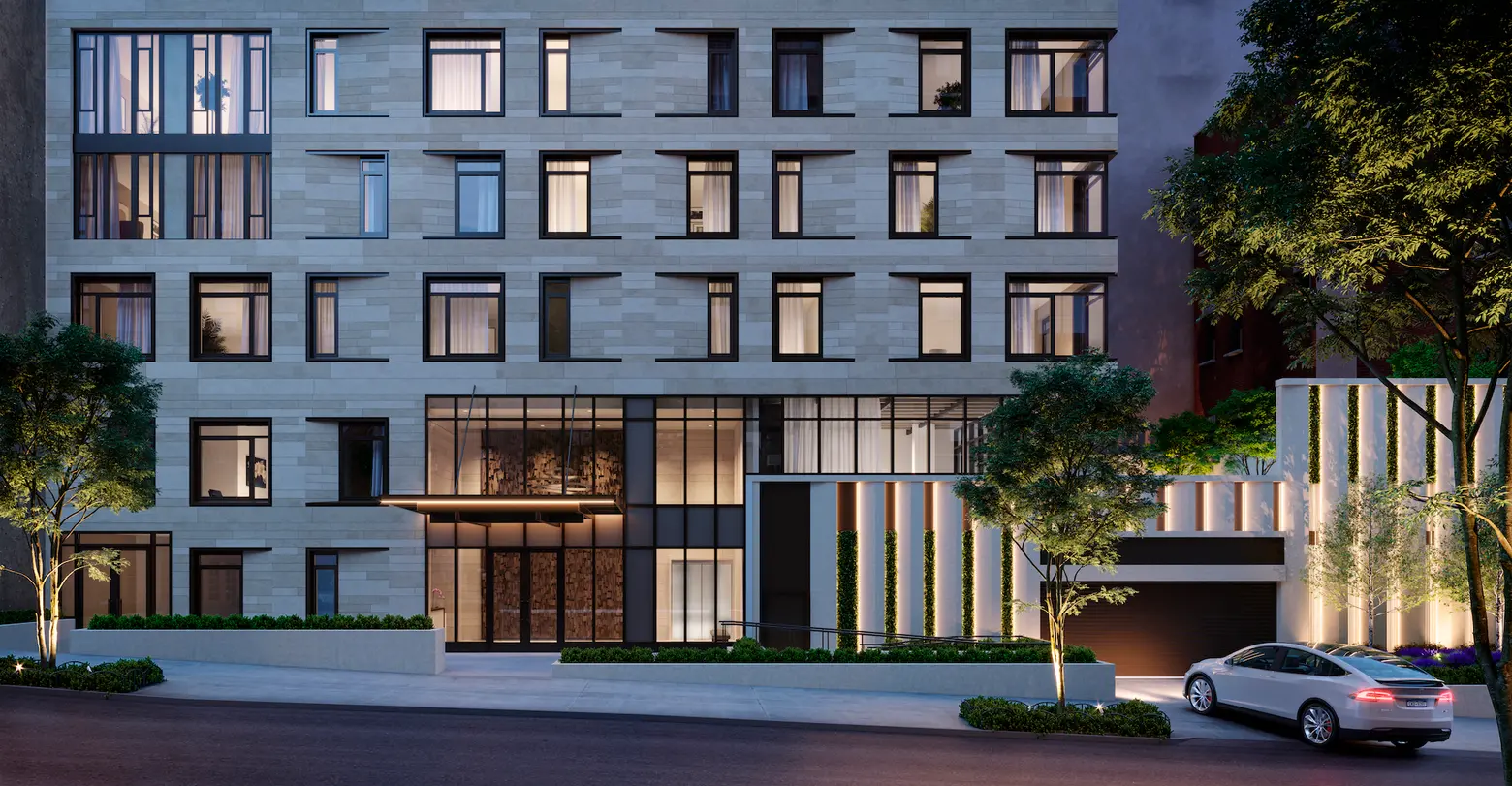 Both the building's 38 residences and common areas are designed to be more spacious than urbanites are accustomed, providing a sense of suburbia in the city, developers told the New York Times last year. The building does not have studios or one-bedrooms, instead offering two-, three-, and four-bedrooms, starting at just under $2 million.
The perks of the tower begin in its light-filled 24-hour attended lobby, which boasts 20-foot ceilings, a giant feature wall, and a sculptural pendant light fixture. A sliding glass door to the lobby seamlessly blends the barrier between the street and the building.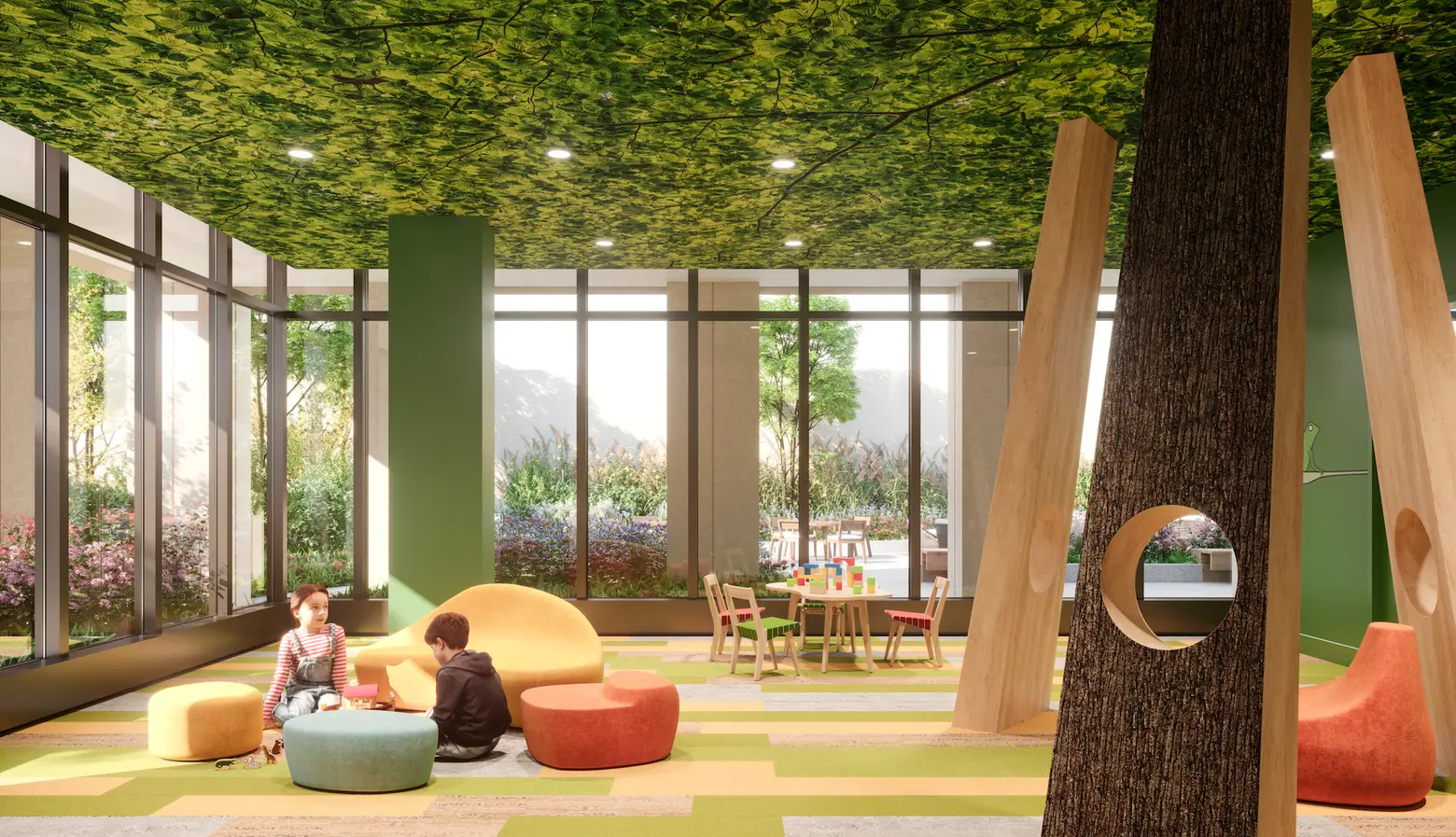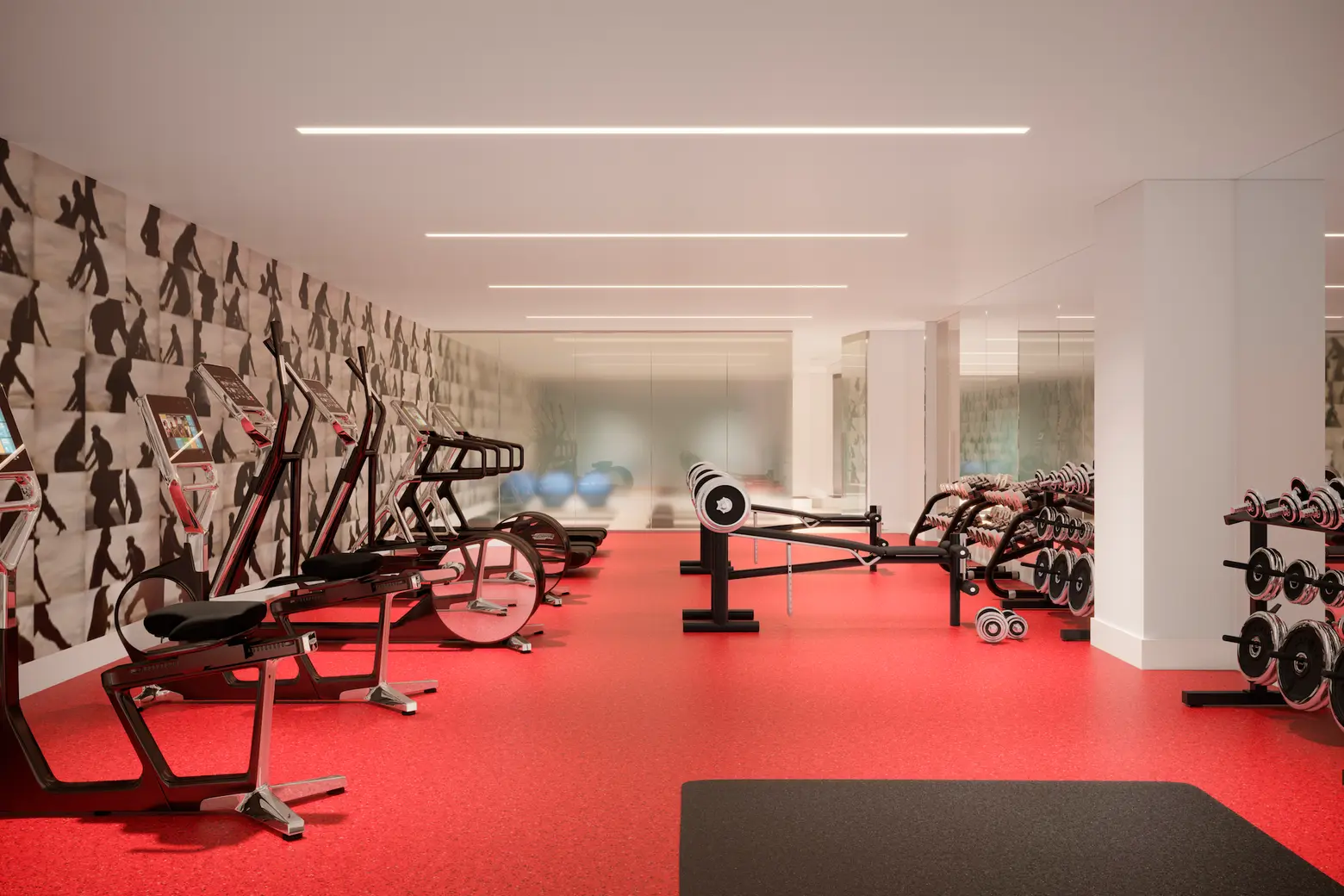 The second floor of the building features separate play areas for both kids and adults. Walls of books shelves, floor-to-ceiling windows, and banquette seating give residents a cozy lounge, located just around the corner from the children's lounge. The indoor-outdoor play space features an "abstracted forest" with variations in elevation; retractable doors allow parents to keep an eye on the fun from the next room.
On this same level but outside, an L-shaped elevated park measures 5,100 square feet and remains one of the most unique features of the building. Lots of planting and soft seating provide a backyard-vibe, with playground equipment completing that homey feeling. A game room designated for teenagers features ping pong and foosball tables, and a music room boasts space to practice.
A vibrantly-designed fitness center features state-of-the-art equipment, a yoga room, and a bright red floor to "get residents the mood to exercise," according to the building page.
Other perks include an on-site parking garage, dog spa, and bike storage. And with each apartment at the building situated on a corner, there's no shortage of views and natural light.
Current residences that are available range from a $1.995 million two-bed, two-bath to a $6.275 million four-bed, four-bath, according to CityRealty.
FIND OUT MORE INFORMATION ABOUT LIVING AT DAHLIA HERE
Renderings courtesy of CetraRuddy