See inside the amenity spaces at Philip Johnson's 550 Madison Avenue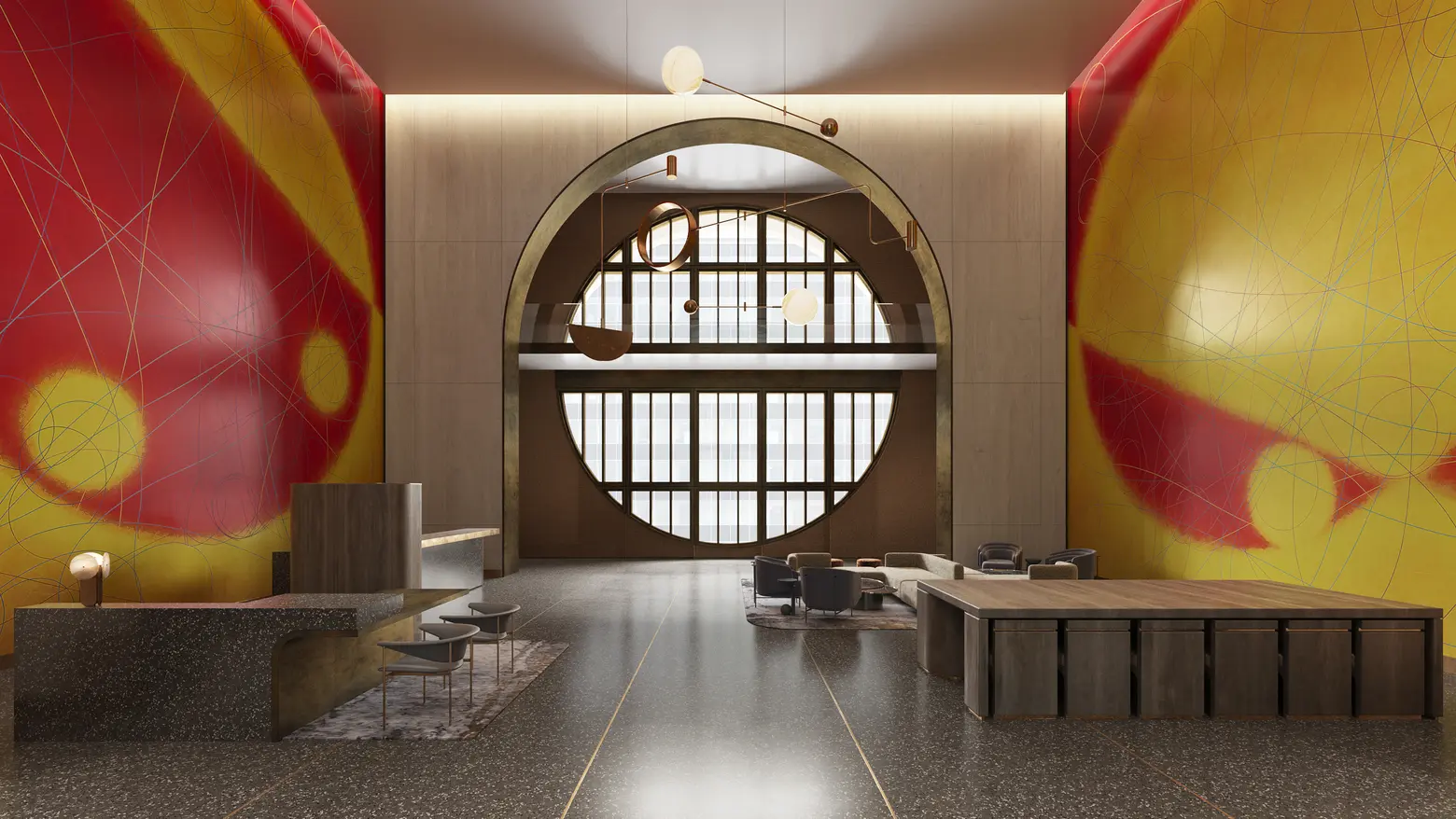 Rendering courtesy of Rockwell Group
The Olayan Group released a new batch of renderings giving us a sneak peek inside the amenity floor at 550 Madison Avenue. Designed by Rockwell Group, the seventh floor offers a mix of "hospitality-driven" spaces for tenants, including food and beverage options, lounges, shared workspaces, and fitness and wellness areas. The center of it all will be the iconic Philip Johnson-designed oculus—which greets visitors as soon as they step off the elevator on the club floor—framed by two floor-to-ceiling artworks by Dorothea Rockburne, which were commissioned in 1993 specifically for the building.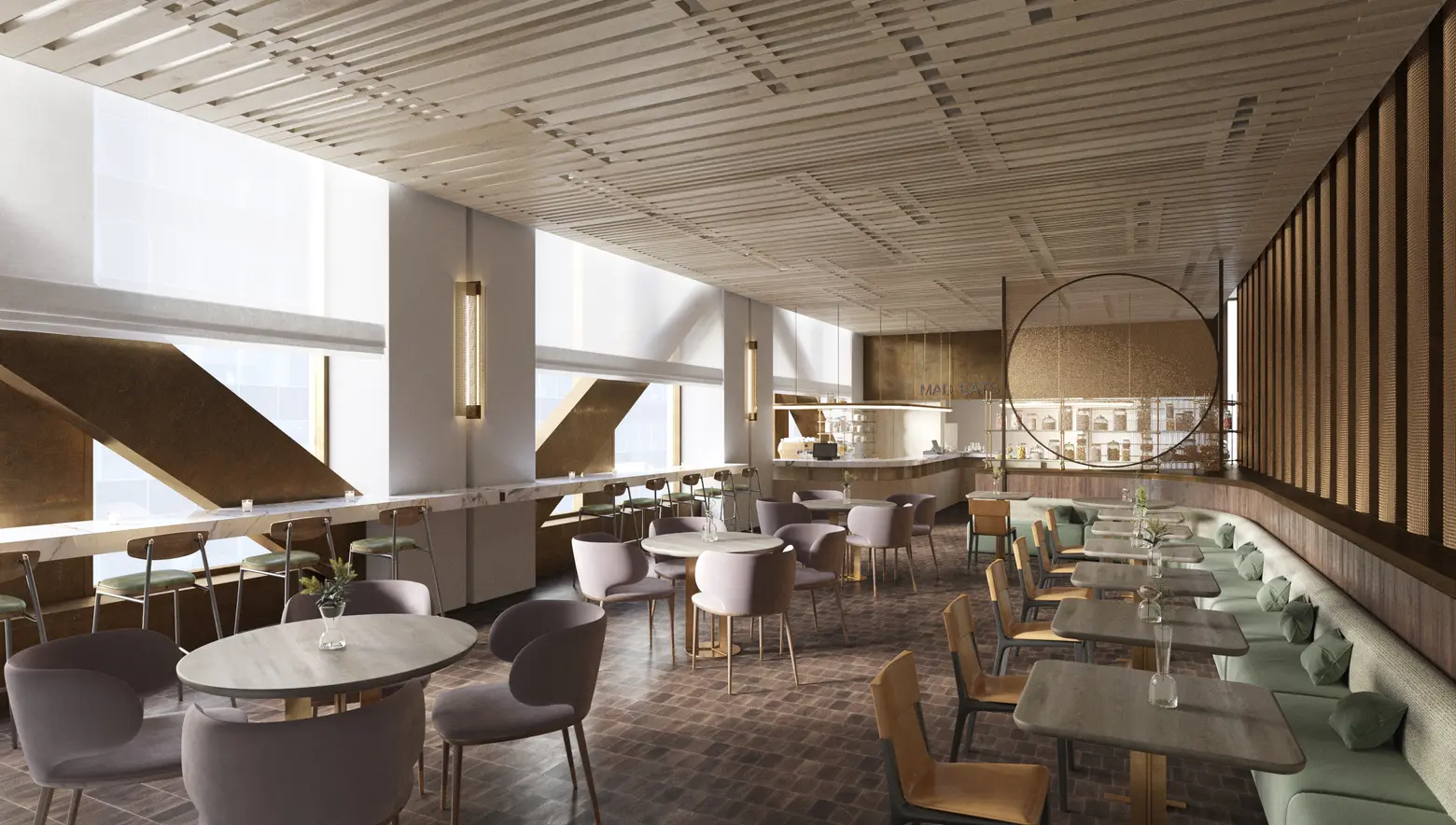 "The concept for 550 Madison's Grand Hall and amenity spaces honors Philip Johnson and John Burgee's original vision, preserving historical details like Dorothea Rockburne's monumental murals," said David Rockwell. "Residential-style spaces for focused programming, such as lounging, are carved into the eastern part of the plan while dining, meeting rooms, and more active programming are located in light-filled, transformable rooms along the western side."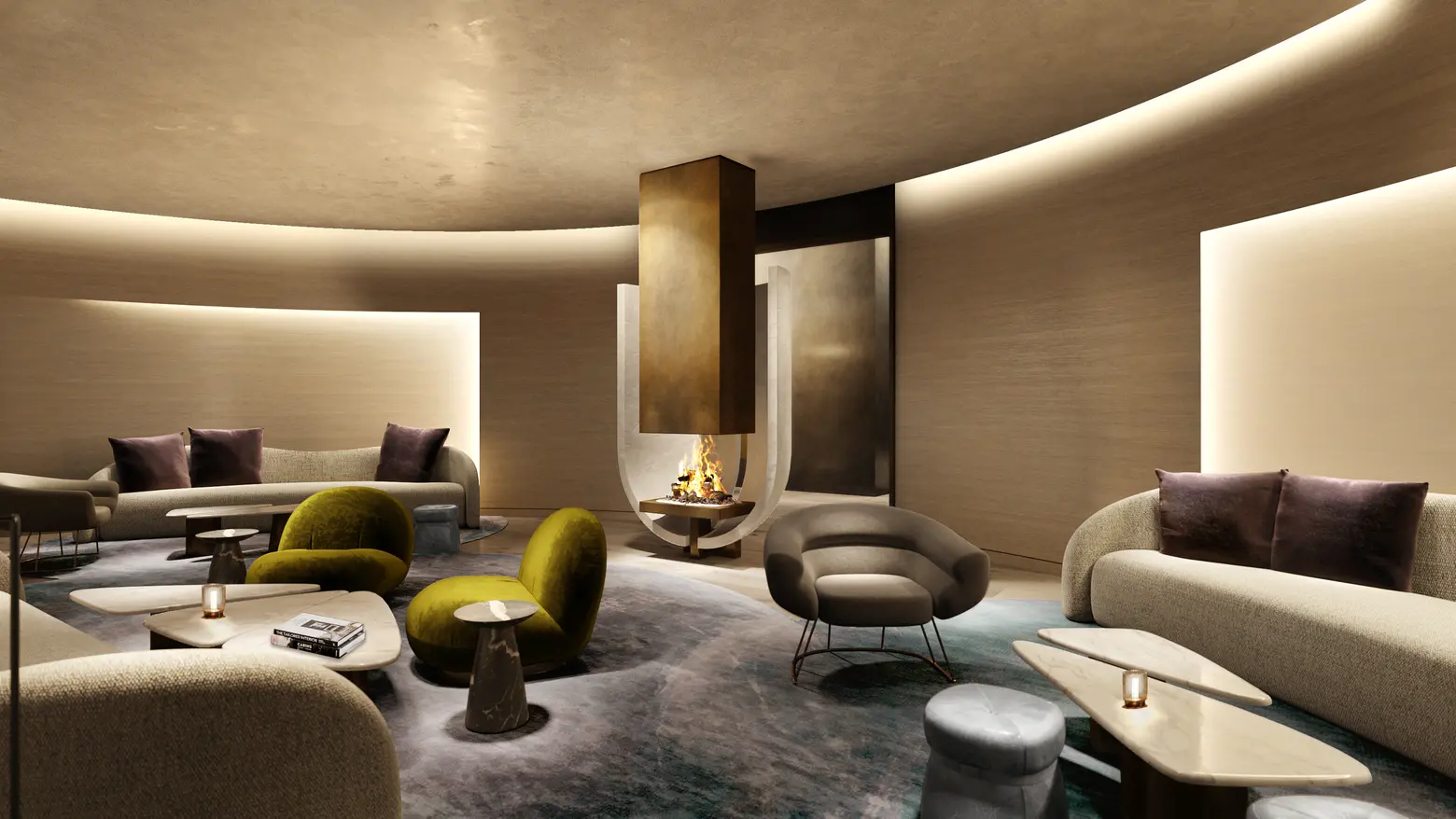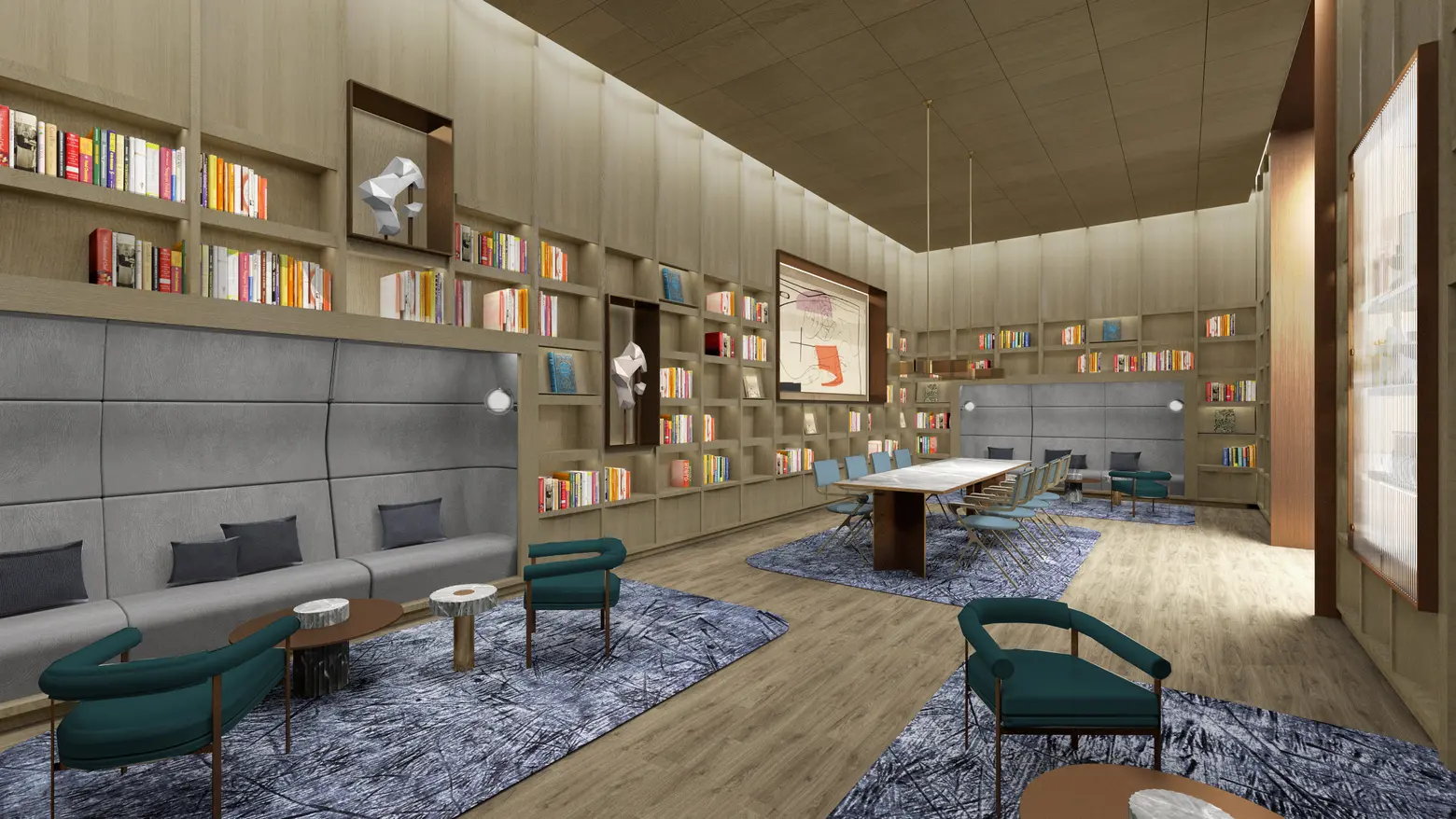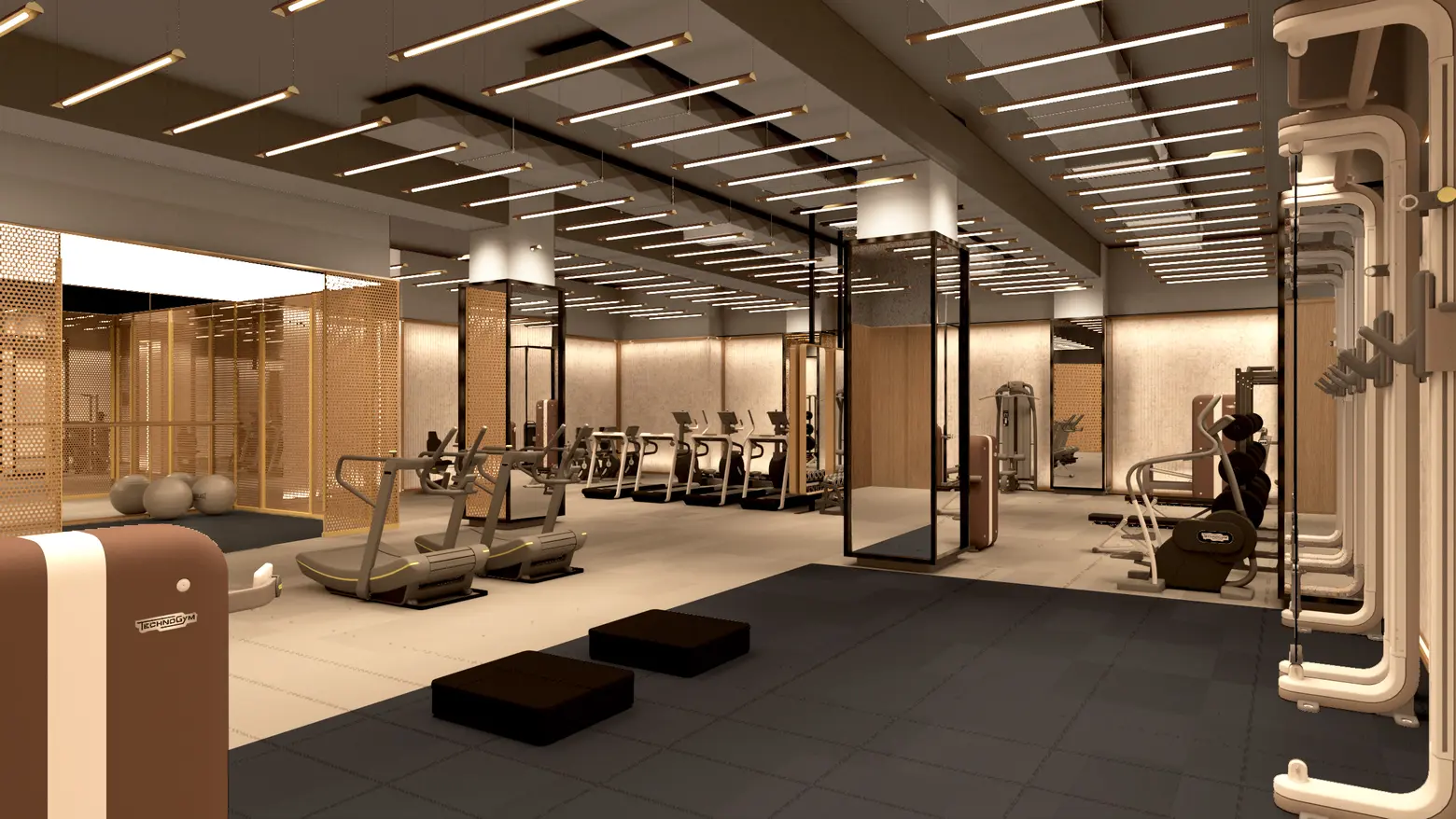 The level will include a series of food and beverage options throughout the day, changing from a bistro-style café menu during the day to a wine bar at night. A collection of flexible meeting spaces will be available for reservations and used as additional lounges for tenants when they're not booked up. There's also a library, screening room, pool room (for the game), and an expansive wellness center with fitness classes, treatment rooms, and a juice bar.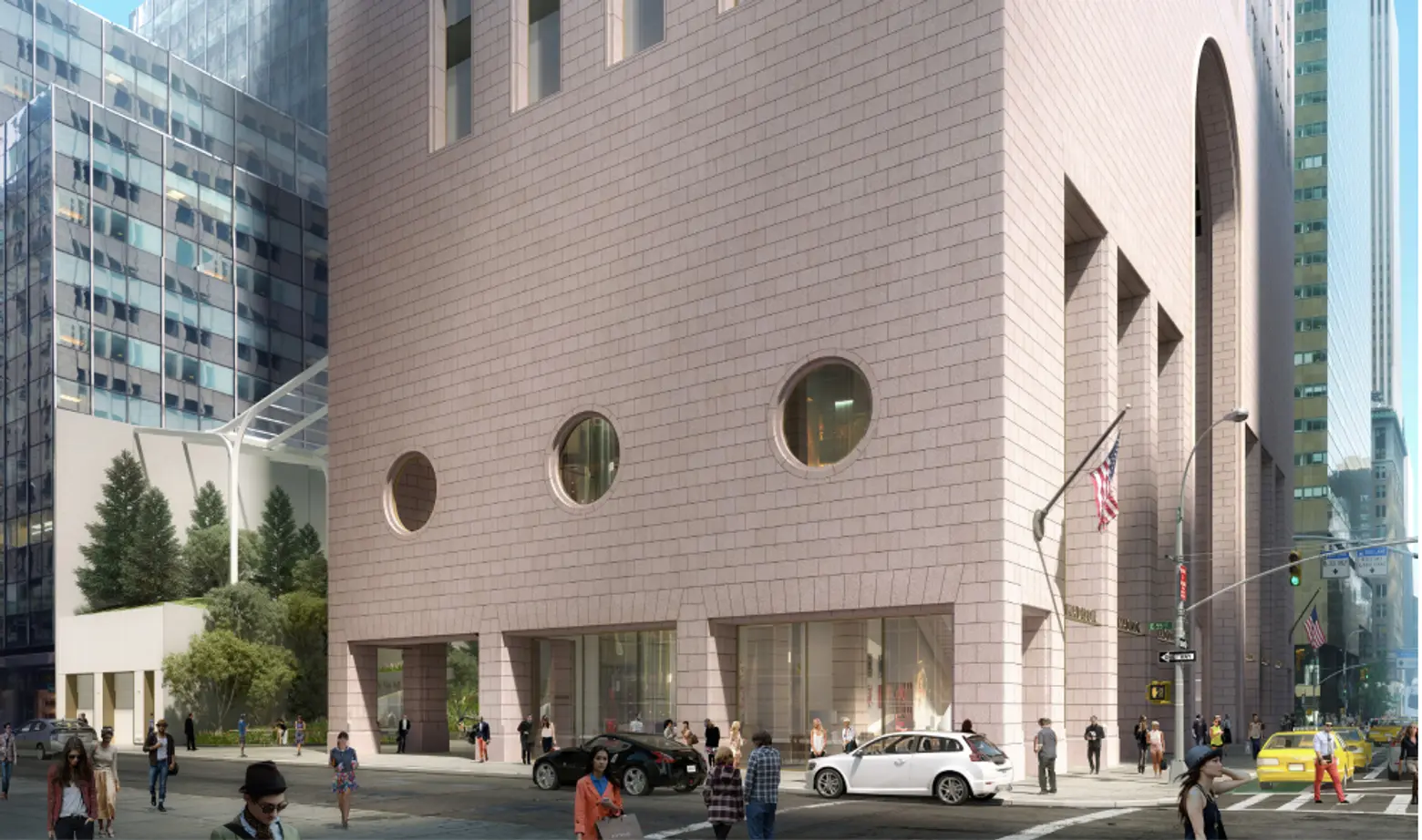 Rendering courtesy of LMNB and Snøhetta
Designed by Philip Johnson and John Burgee, the 647-foot building was erected in 1984 as the world's first postmodern skyscraper. It first served as the headquarters for AT&T then Sony in the 1990s. The then-vacant tower was acquired by Olayan Group in 2016 for $1.4 billion and is currently in the midst of a $300 million revamp led by architecture firm Snøhetta.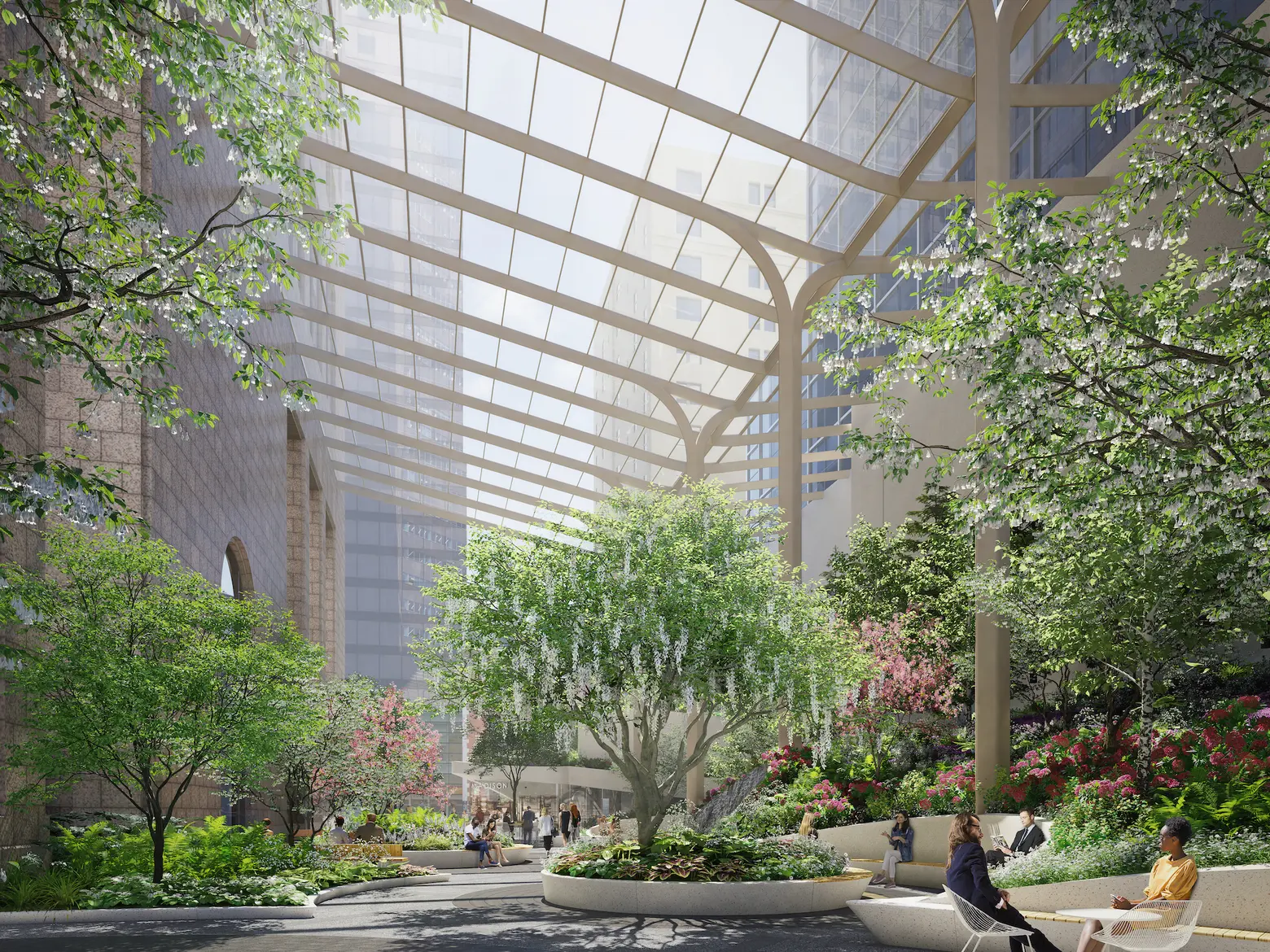 Rendering courtesy of Snøhetta and MOARE
As part of the transformation, the building's public space will expand by more than 50 percent to become a 21,000-square-foot garden with seating options, a cafe, public restrooms, and more. It will become a much-needed pop of green space in Midtown.
RELATED:
Renderings courtesy of Rockwell Group except where otherwise noted