Seaport Loft Owned by Yankees Ops Director Matches Warehouse Details With Luxe Finishes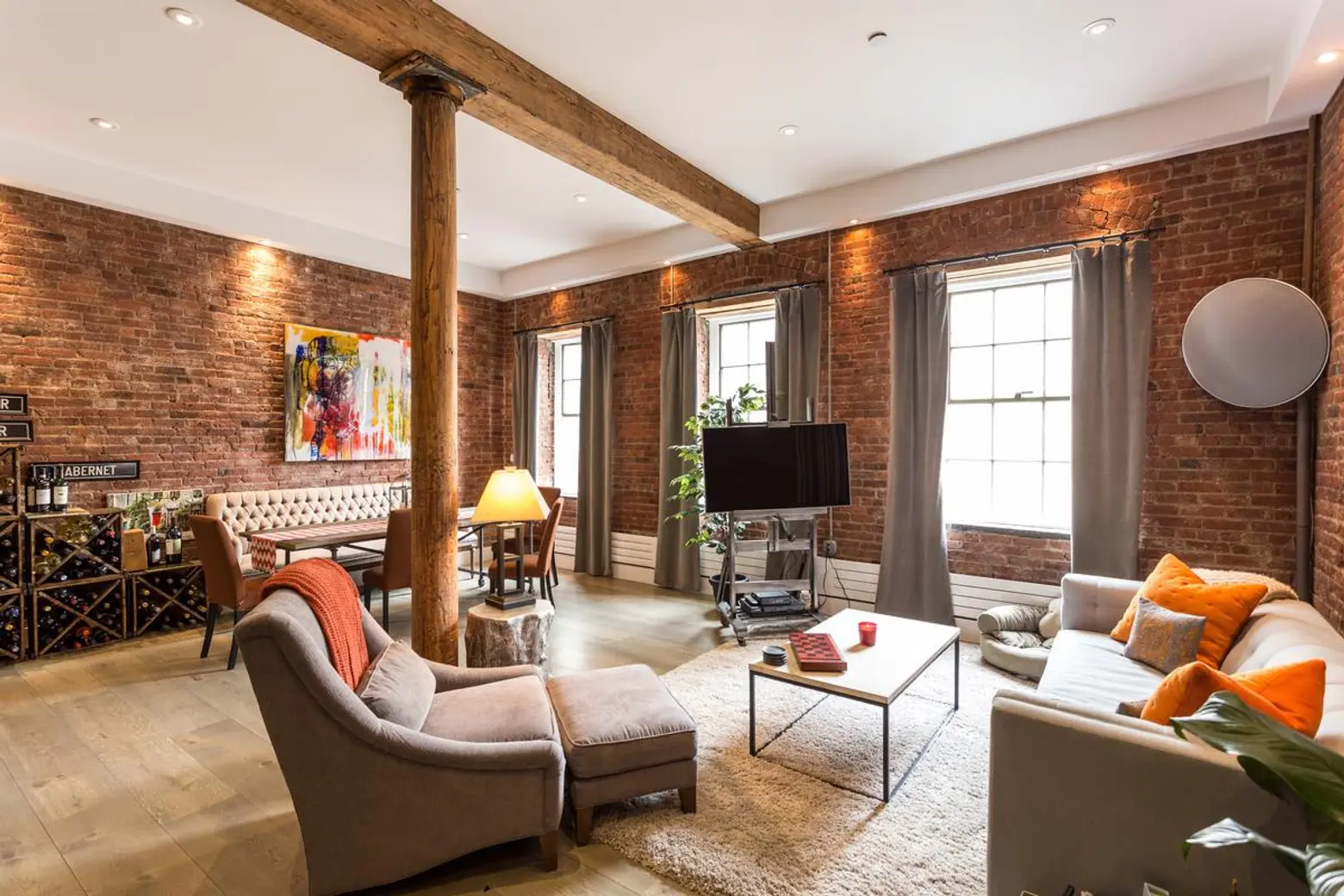 This South Street Seaport loft, at 272 Water Street, certainly hasn't abandoned its history. It still retains details of the former warehouse building and boasts an undeniably lofty interior. But it's also been decked out with plenty of high-end finishes, like new plank floors and a custom wood and steel staircase leading to a lofted bedroom. The owner and renovator (per Curbed) is the Director of Team Operations for the New York Yankees, who travels so often he only enjoys the space about half the year. Likely why he's just listed the home for $1.595.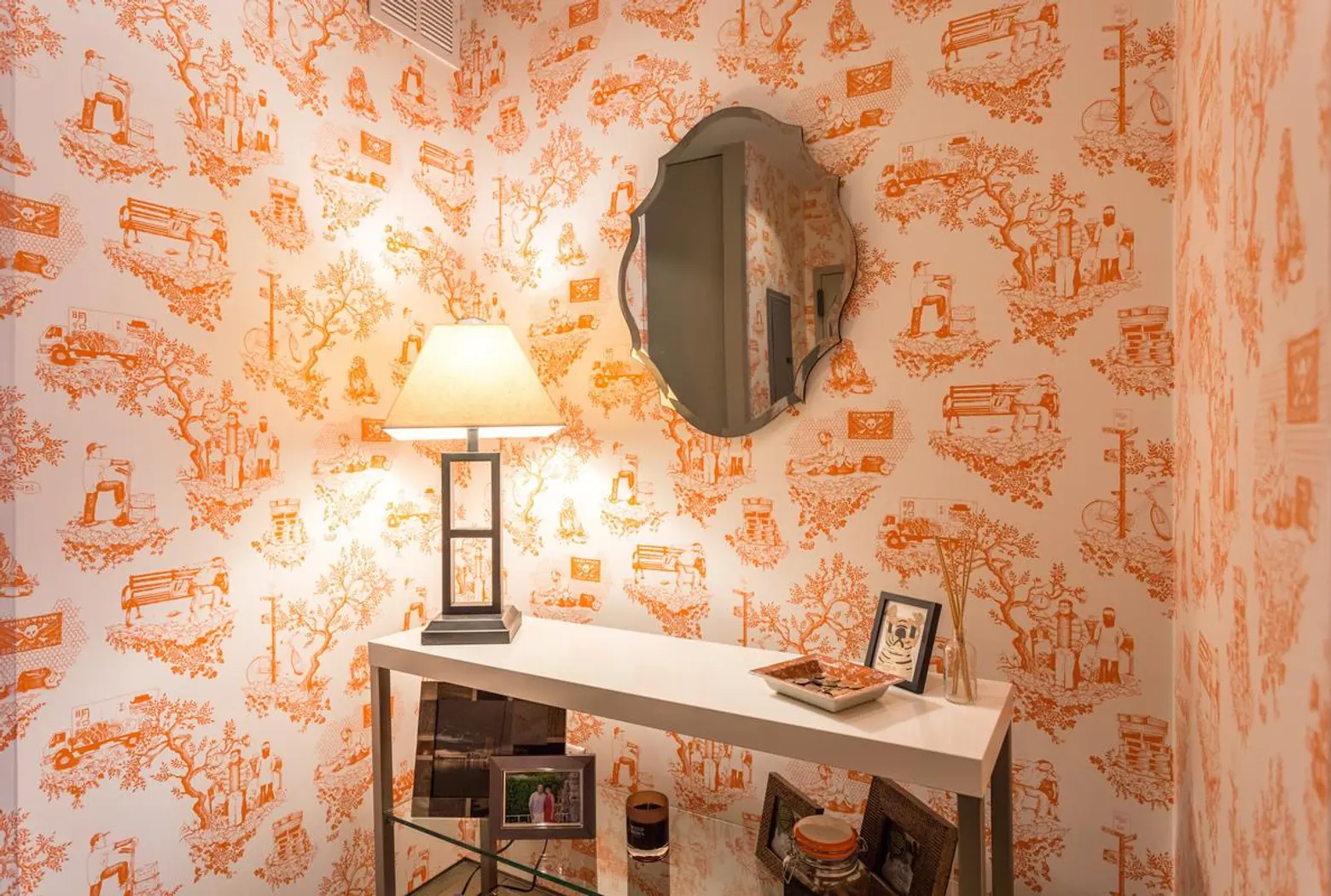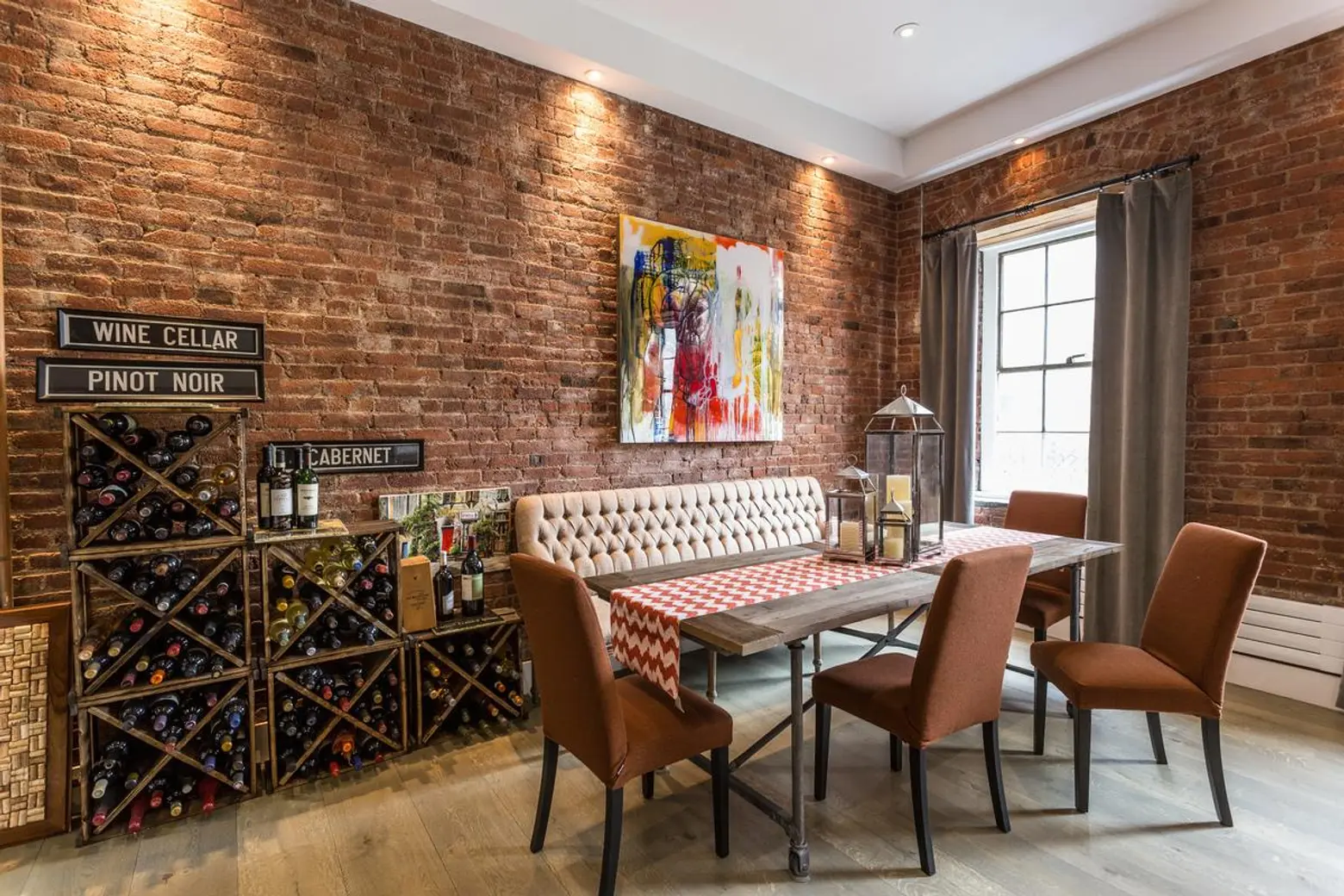 After the apartment was purchased in 2012, it went through a gut renovation that resulted in a whole new floorplan, kitchen and bathroom. Now you walk into a dedicated foyer (which pops with that orange printed wallpaper) that leads to the kitchen. Off the kitchen are separate areas for a living room and dining room. Throughout, the apartment shows off its high ceilings, exposed brick and original wood beams—but those details have been complimented with upgrades like a custom LED lighting set with dimmers.
The kitchen has Italian-lacquered cabinetry and plenty of fancy stainless steel appliances, not to mention a 24-bottle wine refrigerator built into the breakfast counter. A large dining "peninsula," as the listing calls it, offers extra room for entertaining guests.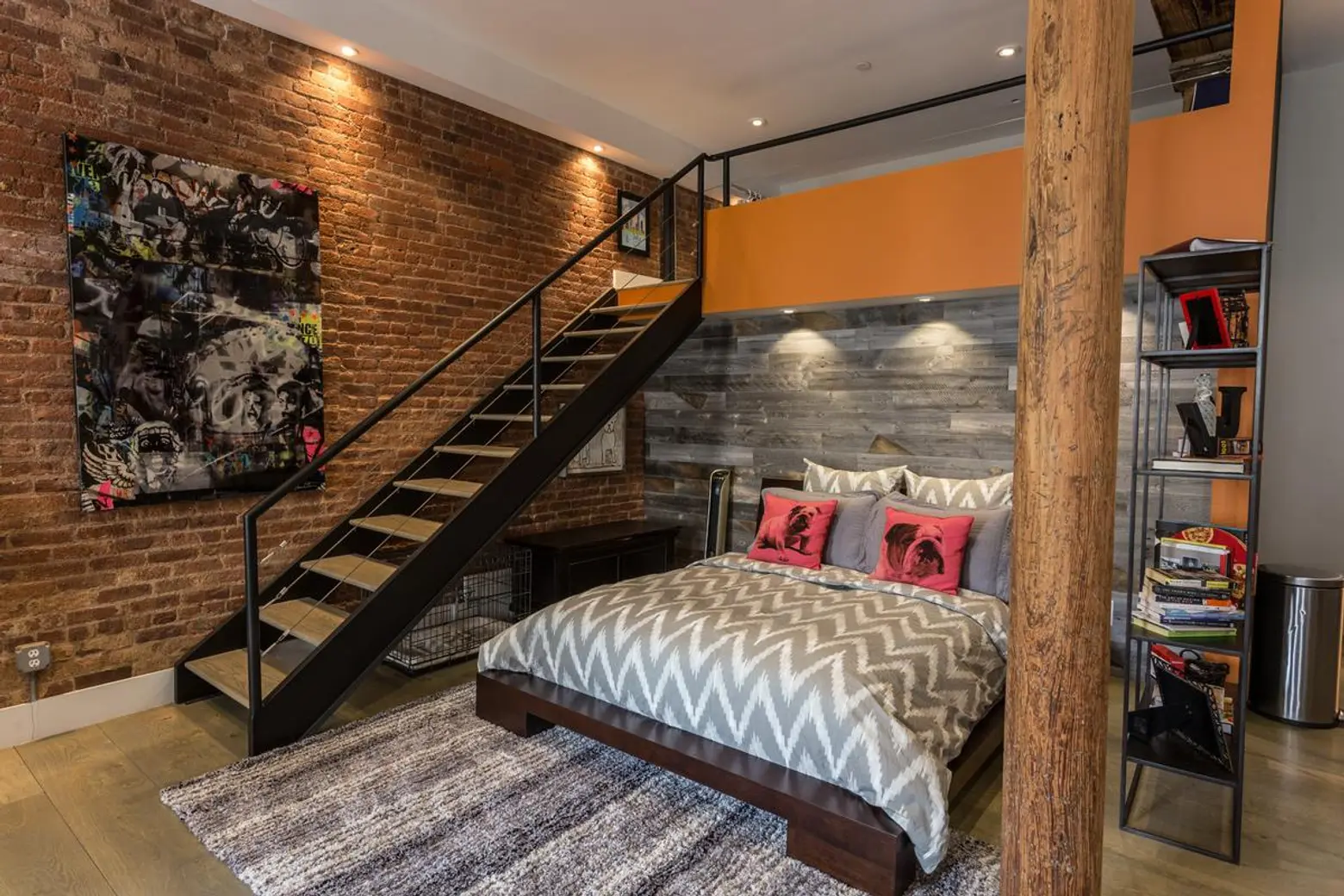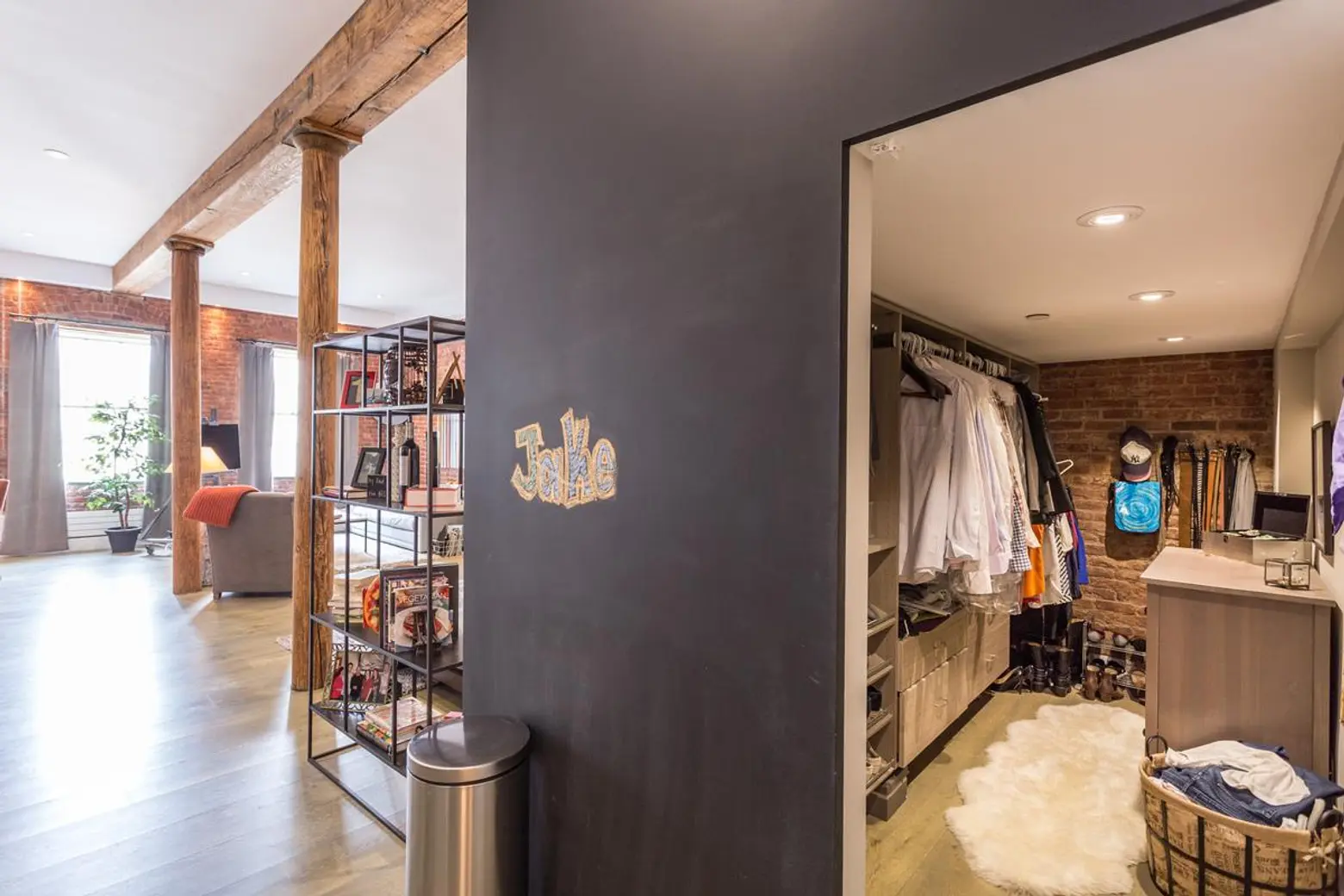 The sleeping area is off the living room, and was outfitted with its own walk-in closet in the renovation. The steel and wood staircase leads to a lofted sleeping area right above this one.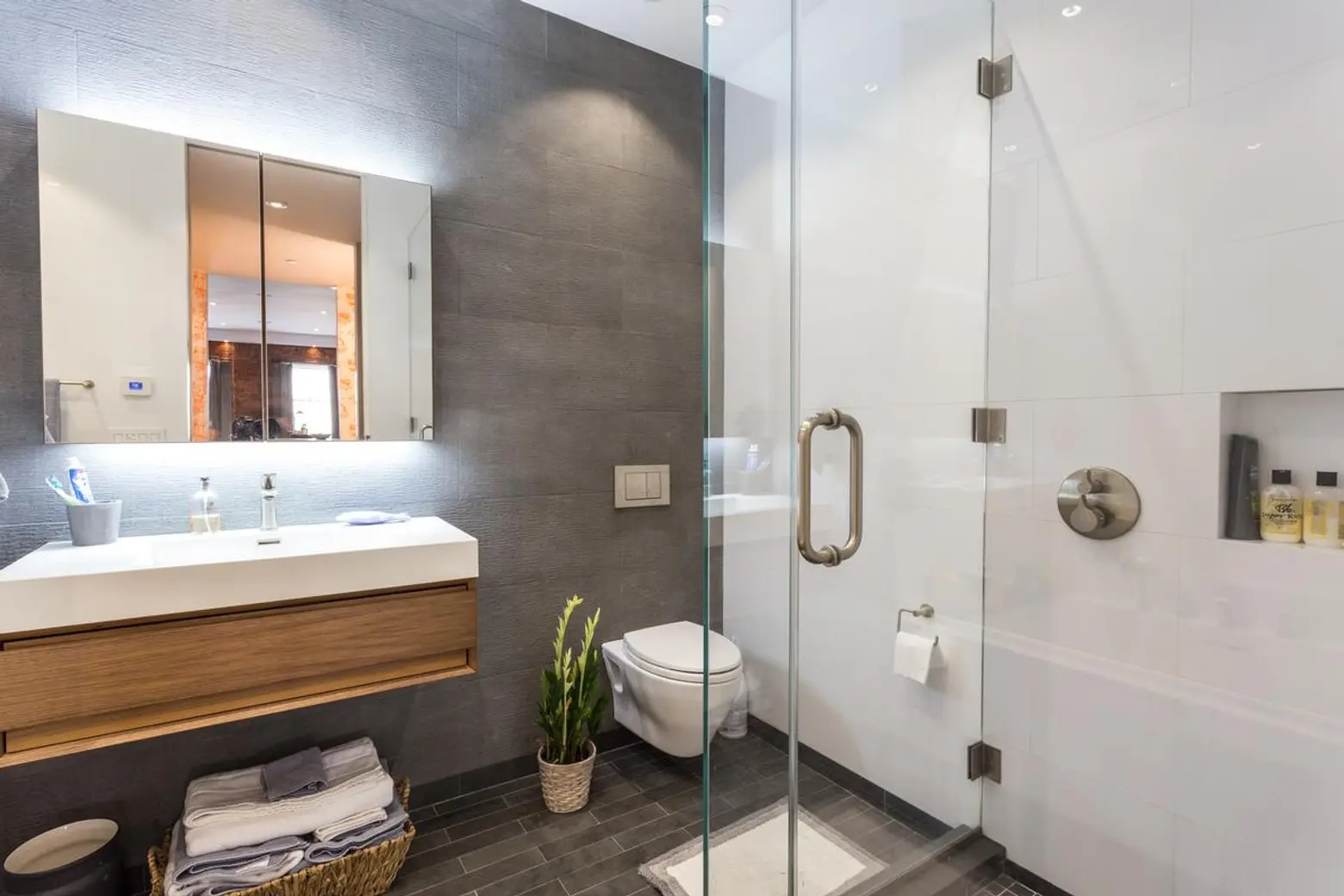 There's only one bathroom, but it's also gotten the luxury treatment with a separate shower, deep-soaking tub and radiant-heated flooring that's set by digital timer. This is what it looks like when loft living gets luxurious!
[Listing: 272 Water Street, #3R by Jason Katz for the Modlin Group]
RELATED:
Photos by Max Touhey, courtesy of the Modlin Group