Richard Silver's Vertical Panoramic Photos of New York Churches Are Vertigo-Inducing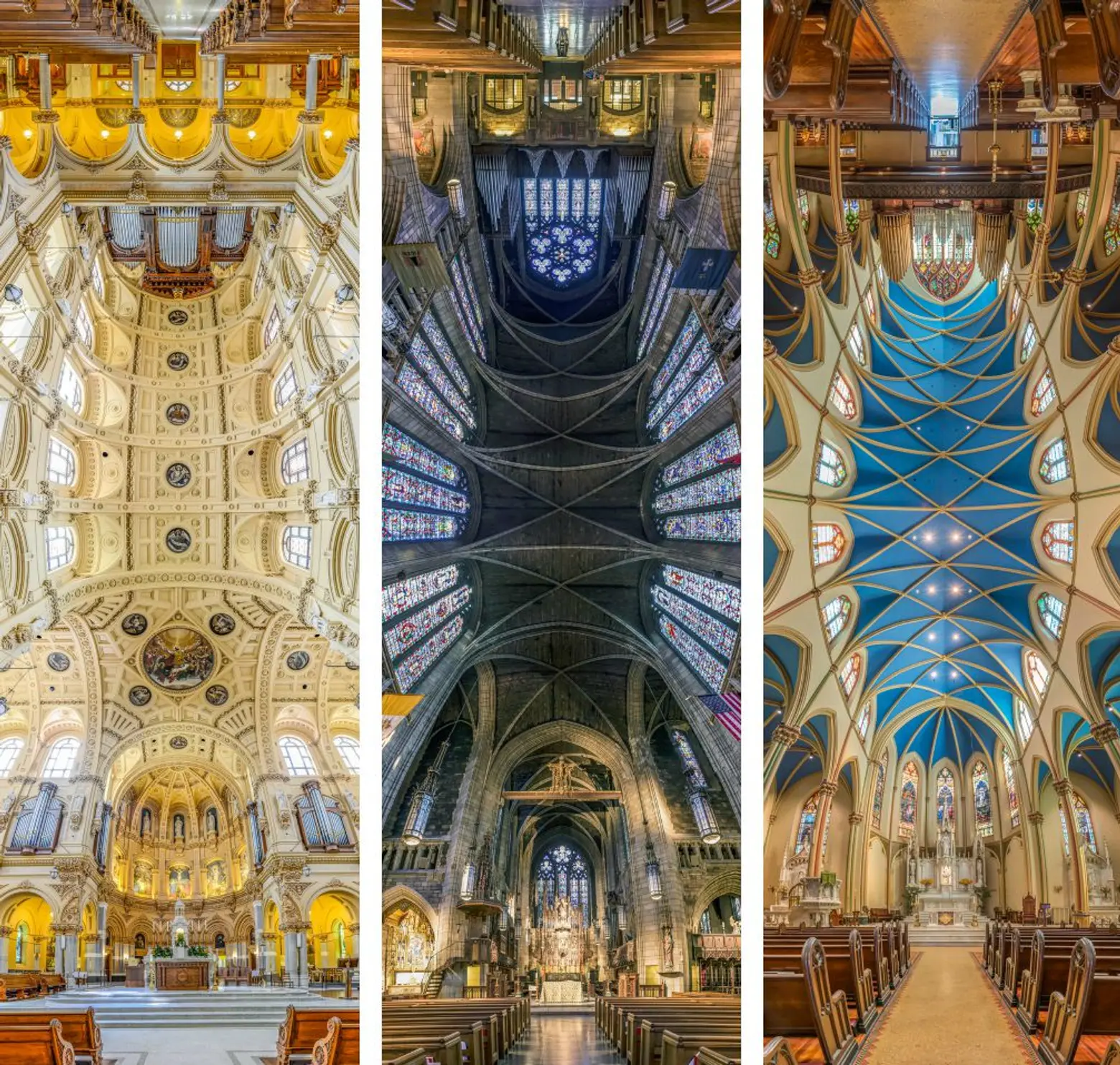 L to R: Church of St. Francis Xavier, Church of St. Vincent Ferrer, St. Monica's Church
When 6sqft has mentioned vertigo-inducing photographs in the past, it's been in reference to the daredevil Instagrammers who climb to the top of some of the city's tallest structures. But this mesmerizing series (h/t Colossal) does the exact opposite, taking forward- and upward-looking vertical panoramic shots of New York City churches. And though they're not looking down a thousand feet, these photos still might send your head spinning.
Photographer Richard Silver, a born-and-bred New Yorker, is known for his architectural and travel shots, where he likes to "present our everyday world in an altered visual context" through techniques such as Tilt Shift, Vertical Panoramas and Time Slice. And just in time for Pope Francis' historic visit to the city, he's released his church series.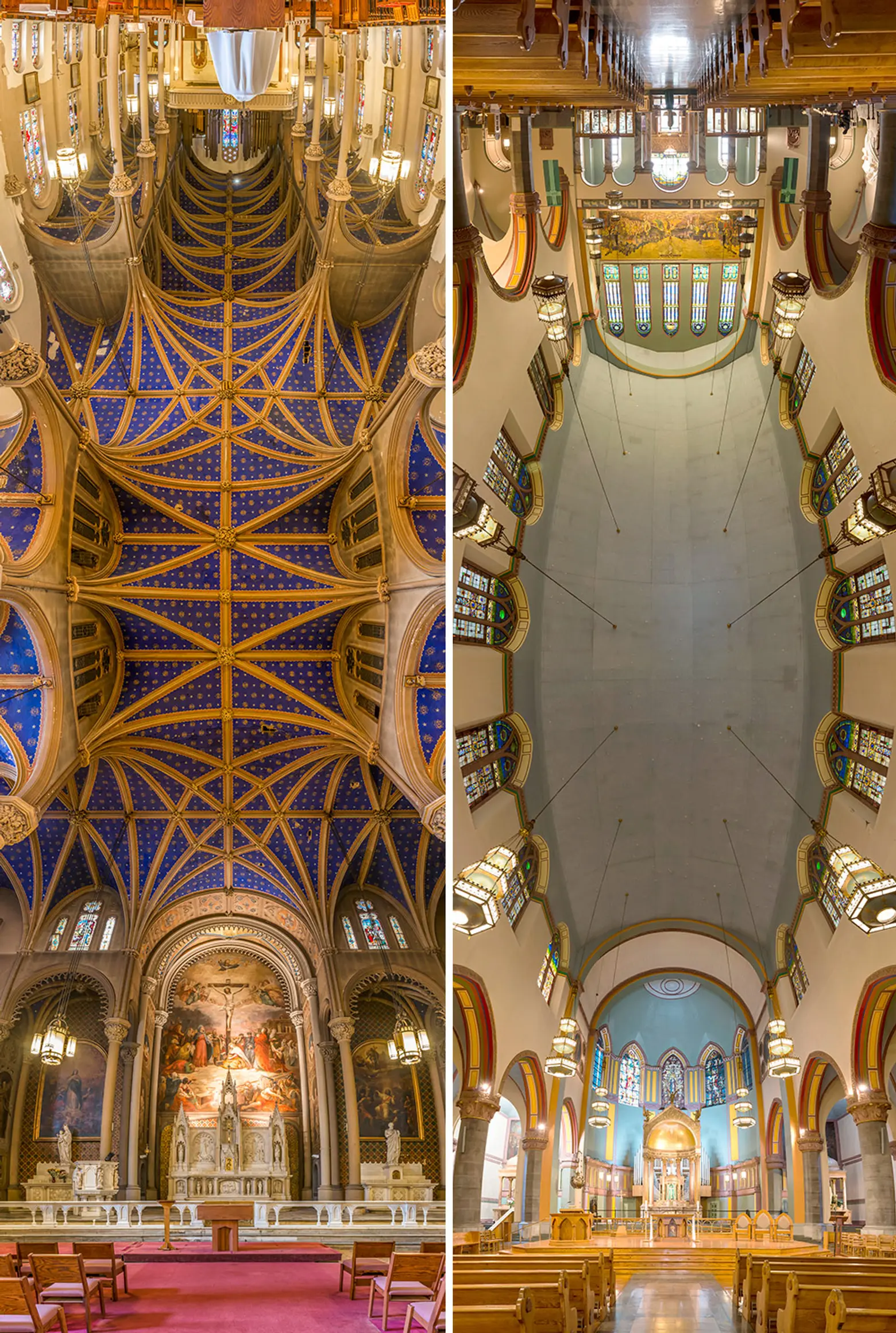 Church of St. Stephen (L); Church of St. Paul the Apostle (R)

Richard Silver has had many careers, from Wall Street to real estate, but in 2011 he decided to take up his passion for photography full time. He's been to 75 countries and more than 220 cities, traveling to 13 countries in the past year alone. And though he's been in plenty of churches along the way, he only recently discovered how to capture them in this manner, using six to ten shots to compose a vertical panorama. "Finding the perfect location in the center aisle then shooting vertically from the pew to the back of the church gives the perspective that only architecture of this style can portray," he said.
See the full series on Silver's Flickr page >>
[Via This Is Colossal]
RELATED:
All photos © Richard Silver