Refusing to wear a mask on MTA trains and buses will cost riders $50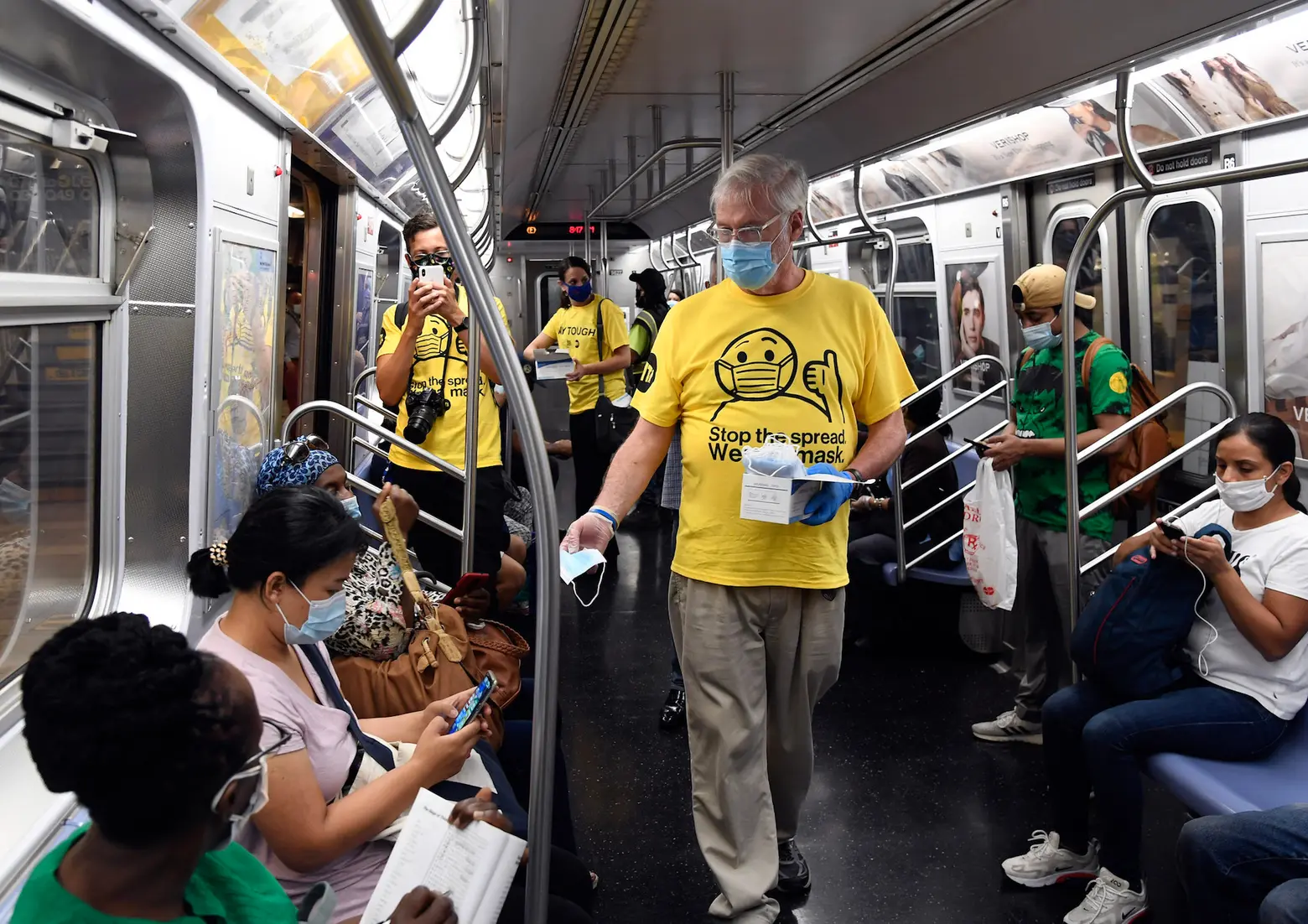 Photo: Marc A. Hermann / MTA New York City Transit on Flickr
Riders on public transit in New York who refuse to wear a face mask will now be fined $50, Gov. Andrew Cuomo and the Metropolitan Transportation Authority announced Thursday. Starting Monday, riders of the city's subway and buses, the Long Island Rail Road, and Metro-North will be subject to the new penalty for not complying with the mandatory face-covering rule, put in place by executive order in April.


"Stop the spread. Wear a mask." MTA message campaign. Courtesy of the Metropolitan Transportation Authority
According to MTA Chair and CEO Pat Foye, mask compliance is over 90 percent on subways and buses. The new fine is meant to push compliance with the state's face covering mandate even further to get to 100 percent, which in turn, will encourage more New Yorkers to return to the system.
"Health experts agree that wearing a mask is the single best thing we can do to limit the spread of Covid-19," Foye said in a statement. "The $50 fine gives us another tool to help achieve our goal of universal mask usage on New York City Transit subways and buses, Long Island Rail Road and Metro-North Railroad."
The agency will also provide free masks to riders who don't have one. According to Foye, the MTA has distributed more than four million masks to customers so far. Dispensers with free masks have been installed inside some city buses and vending machines with personal protective equipment can be found at busy subway stations.
The MTA has also rolled out a communication campaign encouraging riders to wear masks with bright yellow signs on subway cars, electric signage, and decals throughout the stations. MTA police officers, the NYPD, and Bridge and Tunnel officers will enforce the rule.
Touting the subway's cleanliness, Cuomo in recent days has encouraged New Yorkers to return to public transit as car traffic increases throughout the city post-Labor Day.
"Public transportation is safe. Leave the car at home; take public transportation. Try it," Cuomo said during a press conference on Wednesday. "I think you are going to be favorably impressed with what you see but we're not going to get back to normal if the new normal is everybody is driving their car into Manhattan."
He added: "The traffic back up will be horrendous. It's bad for the environment. It's expensive. Try public transportation. I've been on it. I know the condition of it. I think you will be pleasantly surprised but please try it."
RELATED: