Real Estate groups plan to file lawsuit if rent reform law passes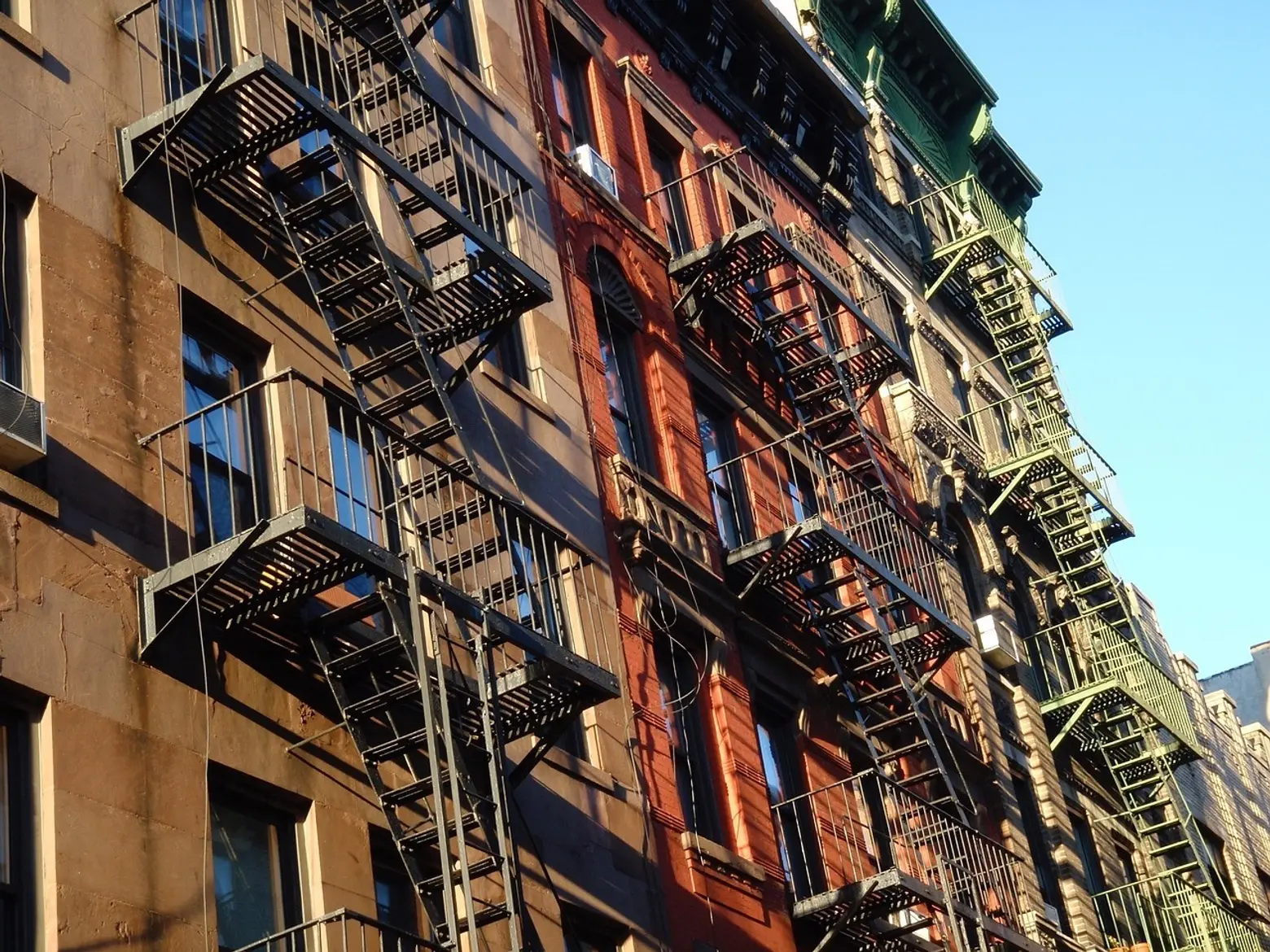 Real estate industry leaders say they will file a lawsuit against the state to challenge a package of bills containing changes to current rent regulations, which expire on June 15, the Observer reports. As 6sqft previously reported, the legislative package headed to both chambers for a vote this week contains landmark changes to current rent regulations aimed at strengthening New York's rent laws and tenant protections. Industry stakeholders say they'll challenge the legislation on several points including one that makes the rules permanent, rather than having them expire every few years. The lawsuit would also challenge the retroactive nature of a provision to lower the amount landlords can charge for major capital improvements.
The new legislation is meant to address concerns about the high cost of housing and the sweeping inequality that has resulted from it. The changes would remove rules that let building owners deregulate apartments following a vacancy, close loopholes that permit rent to be raised, and allow new tenant protections to expand statewide.
Gone will be the practice of vacancy deregulation–in which landlords can charge market rents once a certain rent level has been reached–and the 20 percent "vacancy bonus" which allows the landlord to raise rent by 20 percent when the unit becomes vacant.
Provisions allowing landlords to raise rents on rent-regulated apartments based on renovation costs–a hotly debated and often-abused practice–would be revised to include inspections and audits by the state (not nixed completely as some have hoped). "Preferential rents" must be permanent, rather than subject to revocation at the landlord's whim.
Rent regulation will be permitted outside of New York City for the first time; towns throughout the state would be able to create their own regulations and limits to keep apartments affordable. And–perhaps the item most feared by the real estate industry–all of the above regulations will become permanent rather than bear expiration dates that allow them to be eroded as they have historically been.
These changes have long been opposed by the real estate industry, which lost some of its influence in Albany when its Republican allies became outnumbered in the State Senate in the November elections. The suit would be aimed at the Governor's office and both houses of the state legislature.
Earlier this year, as Curbed reports, pro-landlord groups, including the Rent Stabilization Association and the Real Estate Board of New York, began to collectively put pressure on lawmakers and attempt to turn public opinion in the direction of their own "responsible rent reform" strategies "that protect tenants, but also small property owners who are already struggling to maintain their buildings," according to a press release.
A spokesperson for the industry said rent regulations were originally created to address a housing crisis in 1969, and therefore cannot be permanent. John Banks, the president of the Real Estate Board of New York, said in a statement, "The legislation put forward [Tuesday] night will be a disaster for the city's future. The Governor and the Legislature are consigning hundreds of thousands of tenants to buildings that [will] soon fall into disrepair."
[Via NYO]
RELATED: