RAAD Studio's Centre Street Loft Redesign with Stunning Wooden Dome Is…Arresting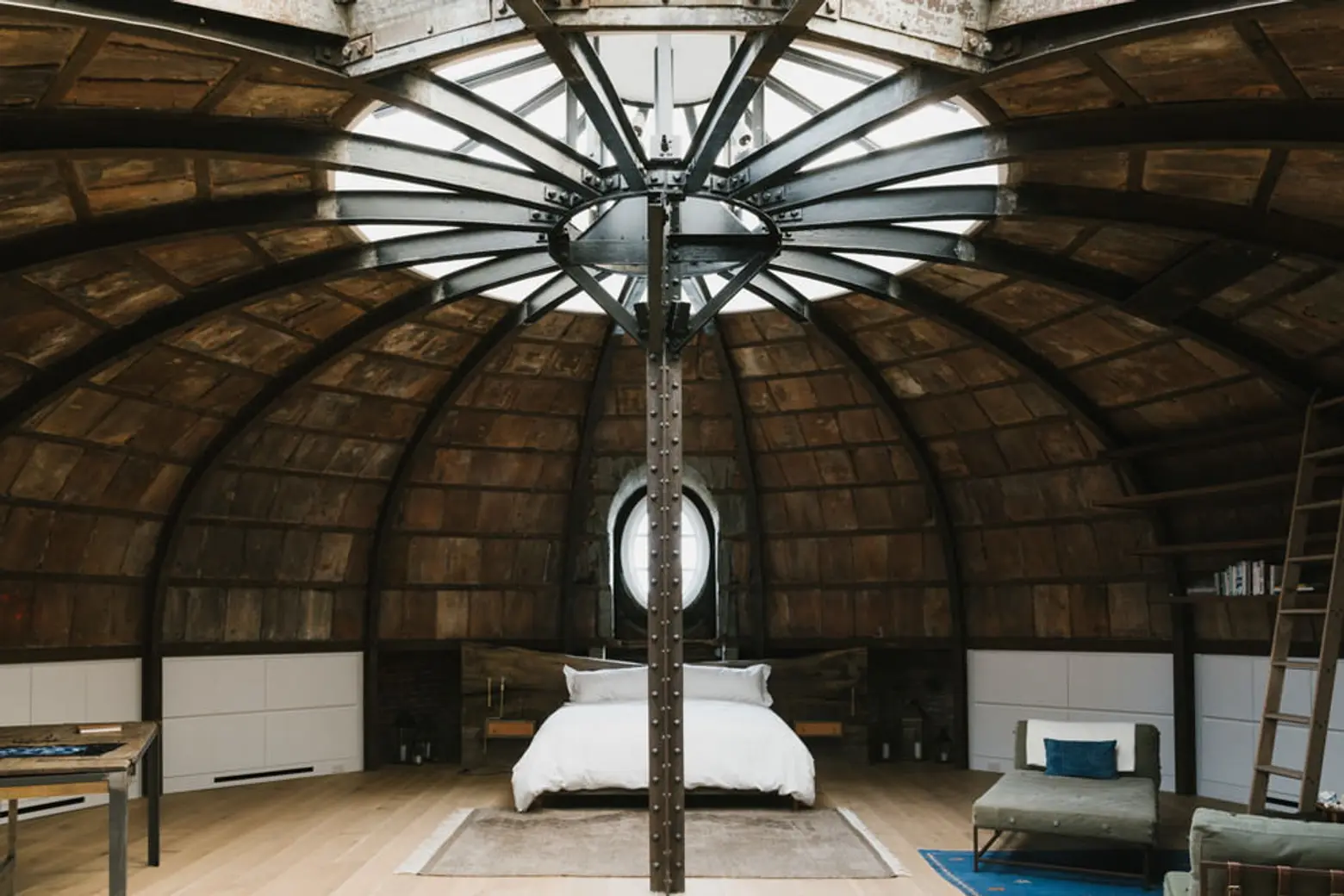 Perhaps one of the most beautiful buildings in New York City, the Beaux-Arts style former police headquarters located at 240 Centre Street sometimes seems to have flown under the "great buildings in Manhattan" radar for much of its 100-plus years.
But we're pretty sure those lucky enough to reside in one of the 55 luxury apartments created when the building was converted to condominiums in the late 1980s have a true appreciation for the grandeur of this hidden gem. RAAD Studio recently redesigned one of those apartments, and there's no way this transformation could go unnoticed.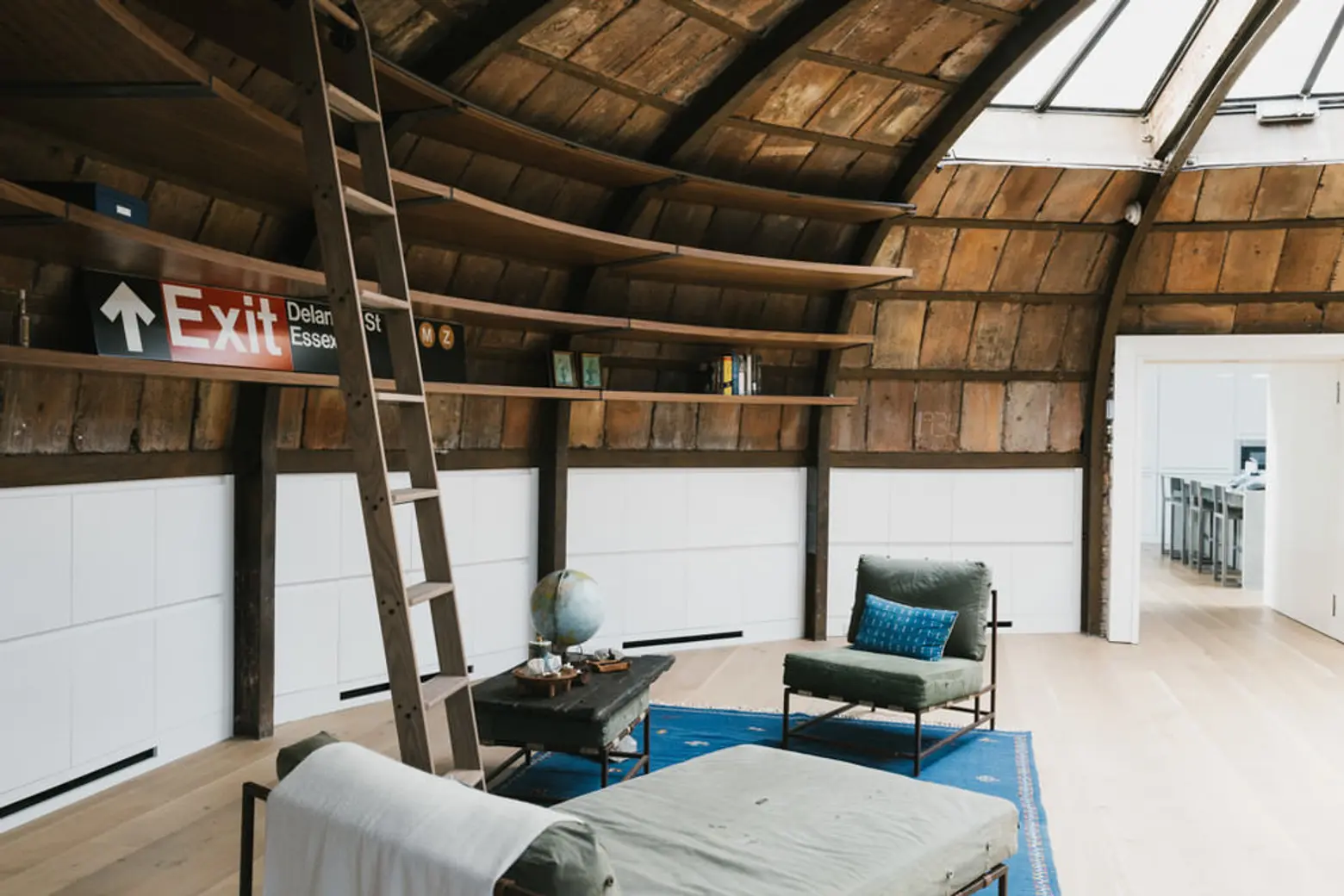 The most arresting detail is the stunning arched original wood ceiling in the home's master bedroom, courtesy of one of the building's signature domes. The enormous space, made even bigger by the extra ceiling height, features nautical style windows notched out of the impressive canopy, wedge-shaped skylights, open wooden shelving and lovely contemporary built-ins around the room's lower circumference.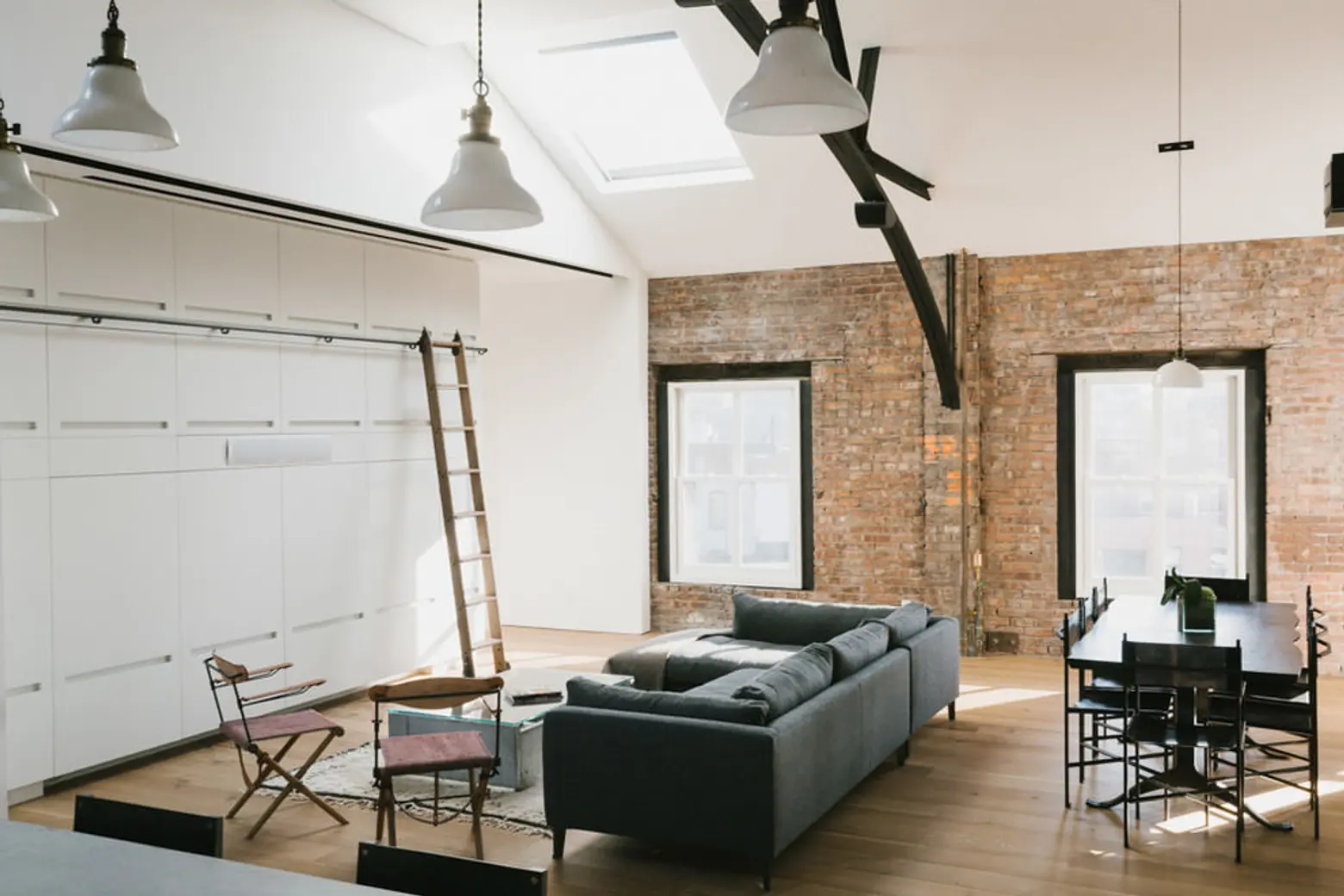 The rest of the home is decidedly modern, though it retains details like the beautifully preserved exposed brick that give the 21st century design an enduring classic charm. A perfect example of this effective contrast is the open kitchen. Its stone counter, boxy metal stools, and stainless appliances could easily throw off an austere vibe, but the staggered pendant lighting, rustic brick and built-in bench soften the edges and warm the space.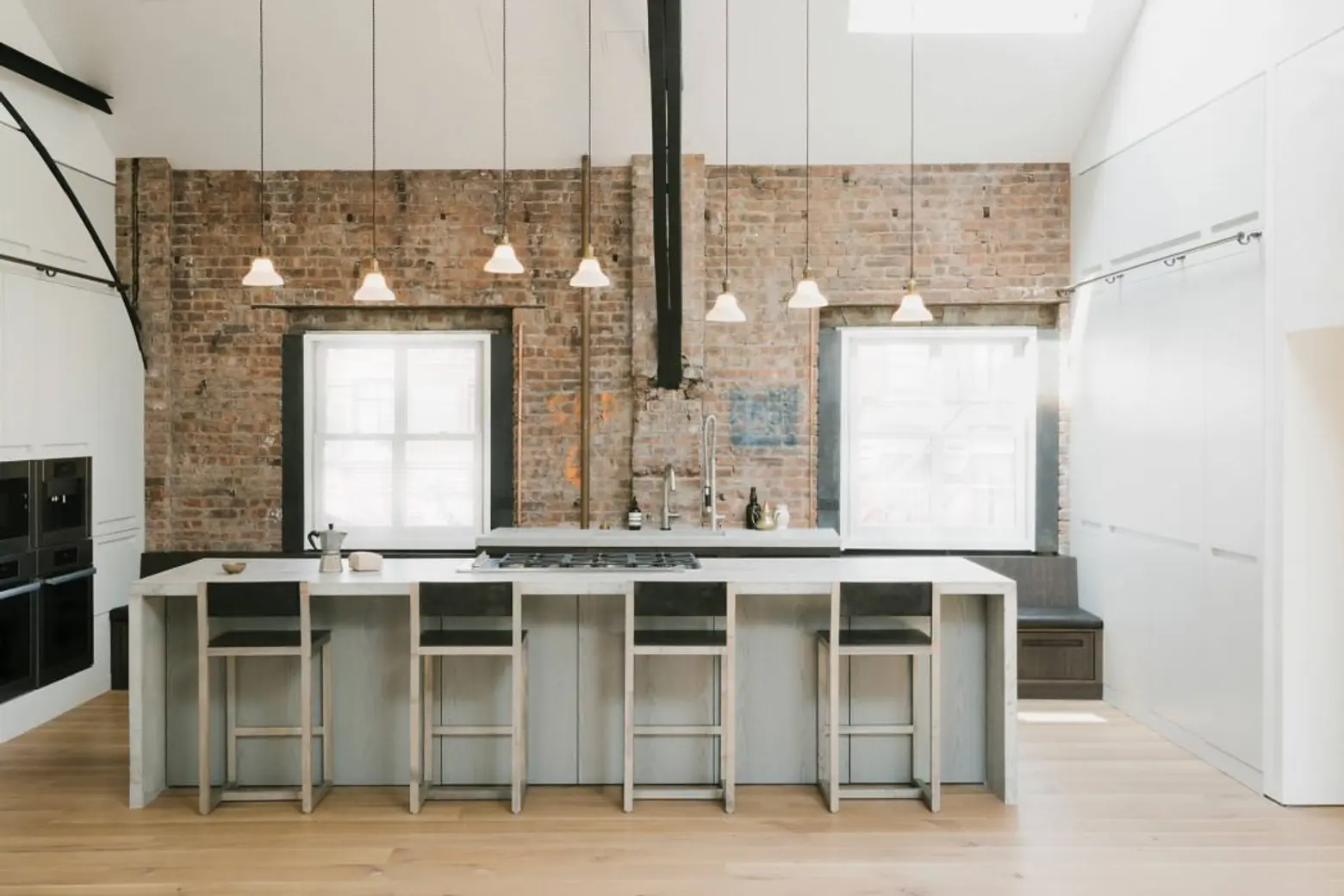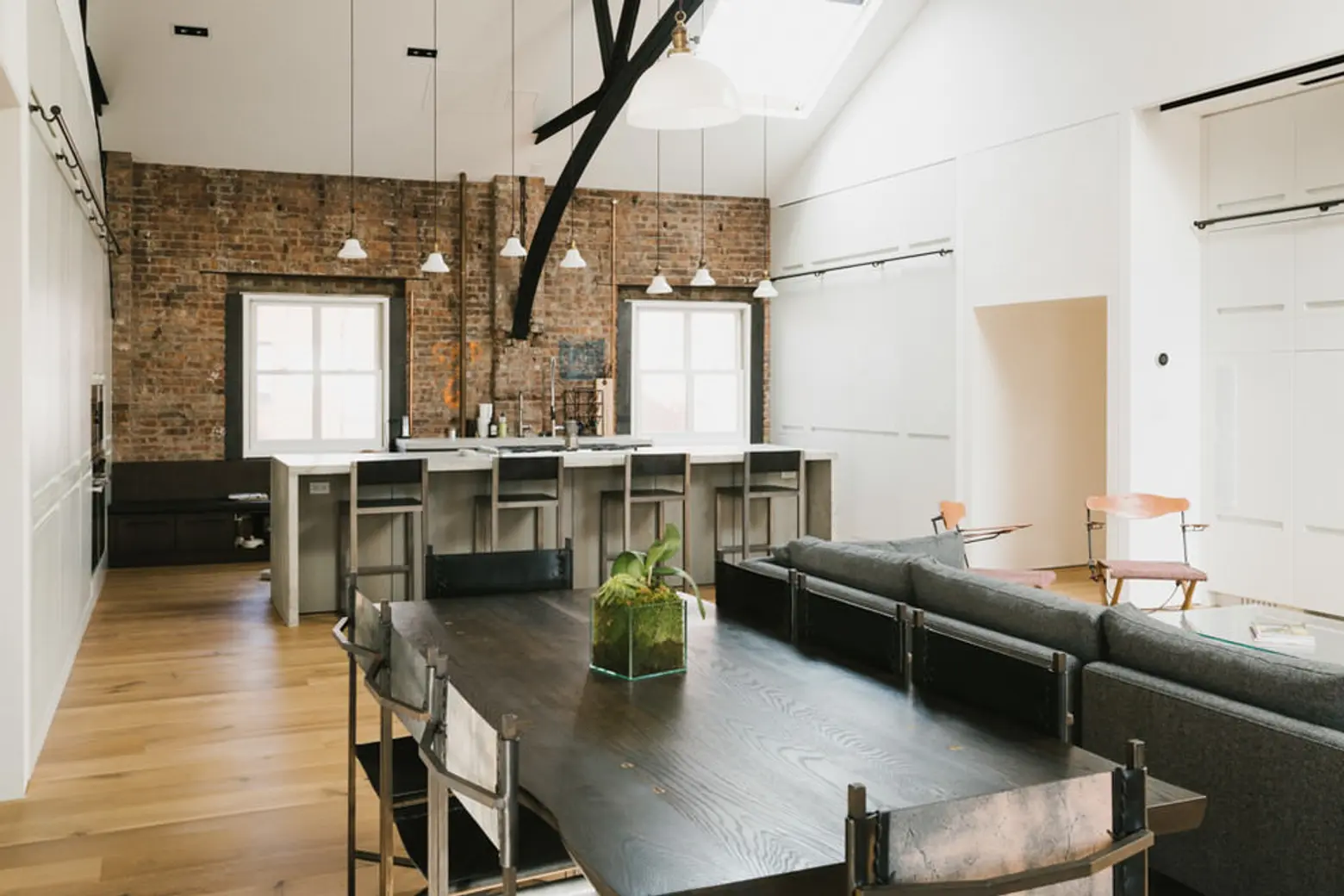 To see more of RAAD's vision for this Nolita loft visit our gallery below, or click here to check out more of their imaginative designs.
Photos courtesy of RAAD Studio