Quirky QLOCKTWO Clock Tells Time with the Written Word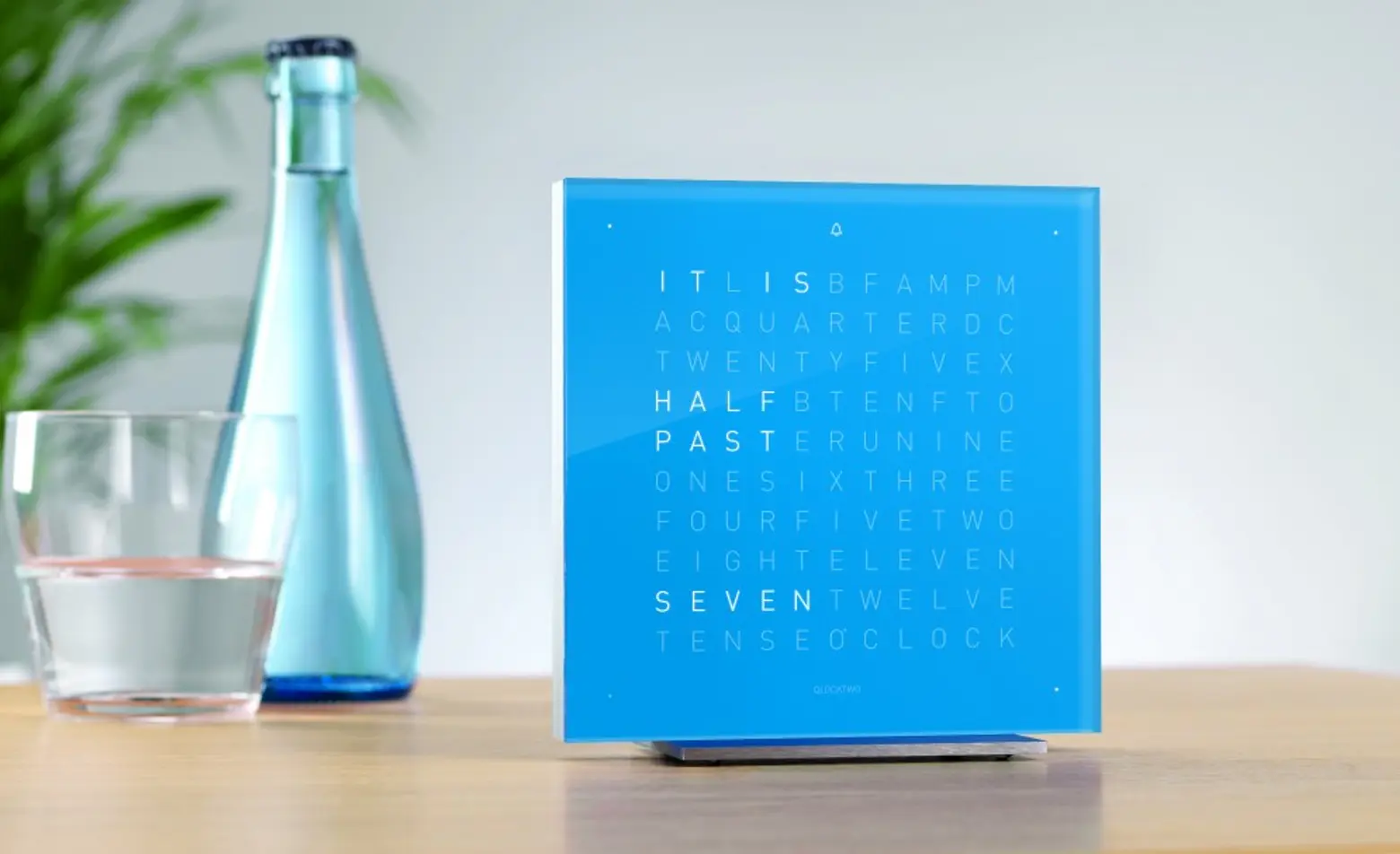 Forget numbers, this quirky clock is using a far more innovative method to tell time. Instead of numerals, the QLOCKTWO employs common phrases — such as "It's half-past twelve" — to keep you up to speed with the hour.
Designed by German brand Biegert & Funk, the one-of-a-kind timepiece broadcasts the written word in a matrix that's illuminated by LED lights. It spells out the hour in five-minute increments in a clear, square-shaped screen made from either brushed stainless steel or polished synthetic glass in an array of bright colors. So far, 12 different languages are available, including English, Spanish and Dutch.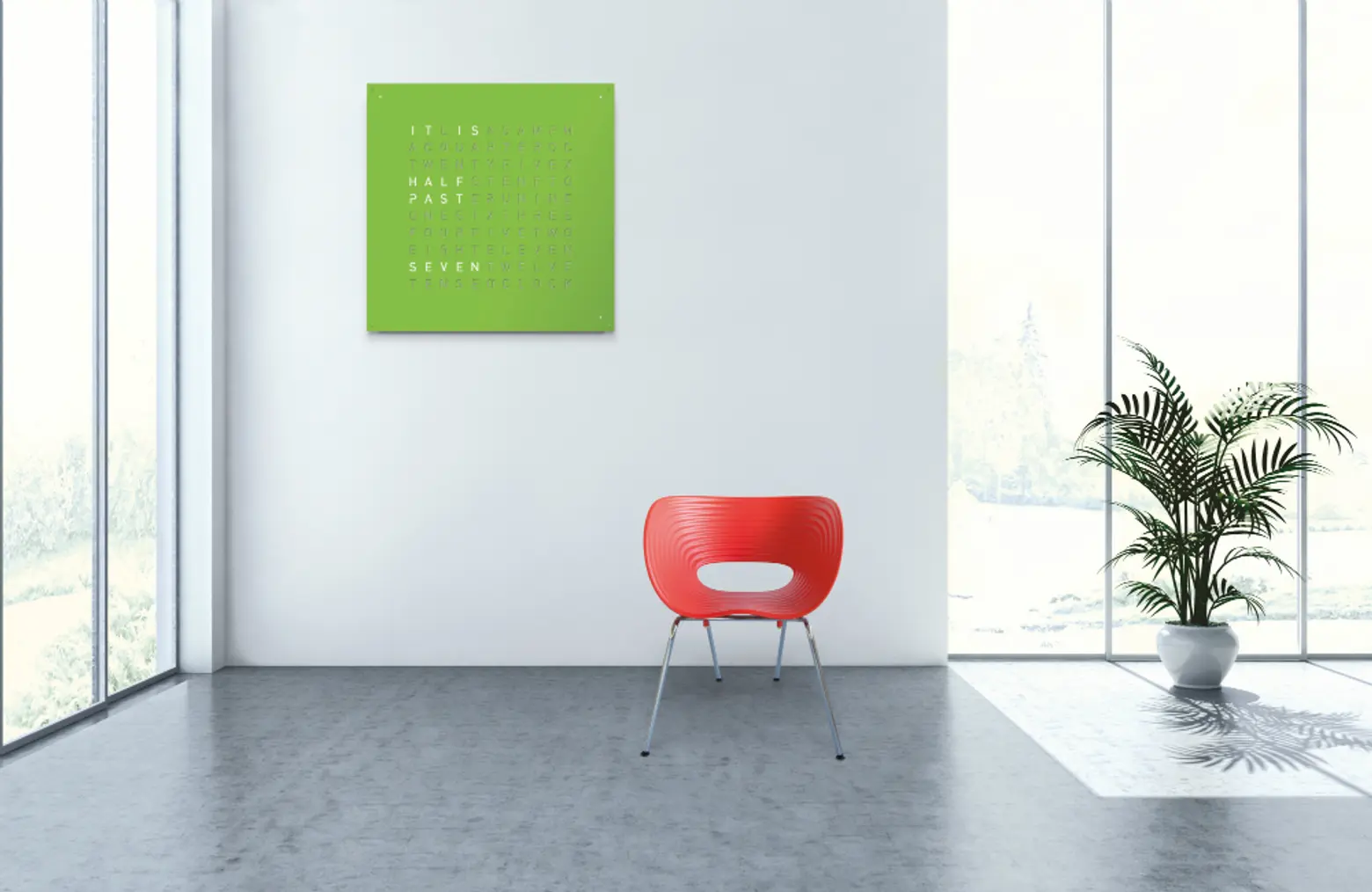 It's also sold in three sizes: a large-format wall clock, smaller alarm clock and the latest addition, a watch. The portable QLOCKTWO W, which comes in black or stainless steel with either a rubber or leather band, is sure to be a conversation starter.
Images courtesy of QLOCKTWO