Quirky Cabin-Like Home with Tons of Outdoor Space Is Up for Rent in Williamsburg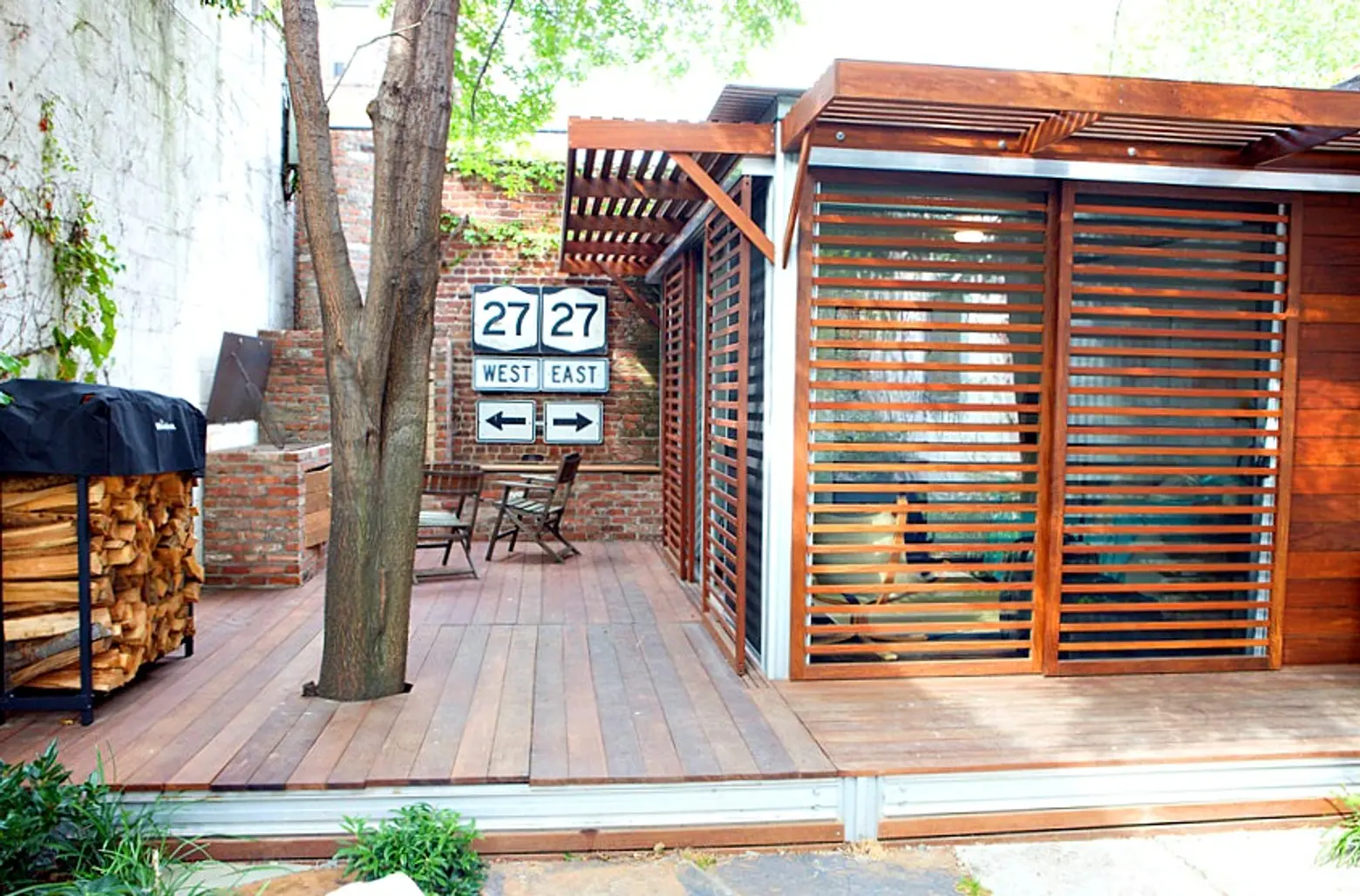 This 2,000-square-foot three-bedroom Williamsburg duplex is a lot of things: It's cool, kooky, rustic and a little beachy, too. Some nice interior details have been paired with a fun, smart design. The listing calls this a "city meets country oasis," and with all the exposed wood, we'd have to agree. It all makes for a special pad with a killer outdoor patio and garden. If you fall in love with it, it's now on the market for $7,995 a month.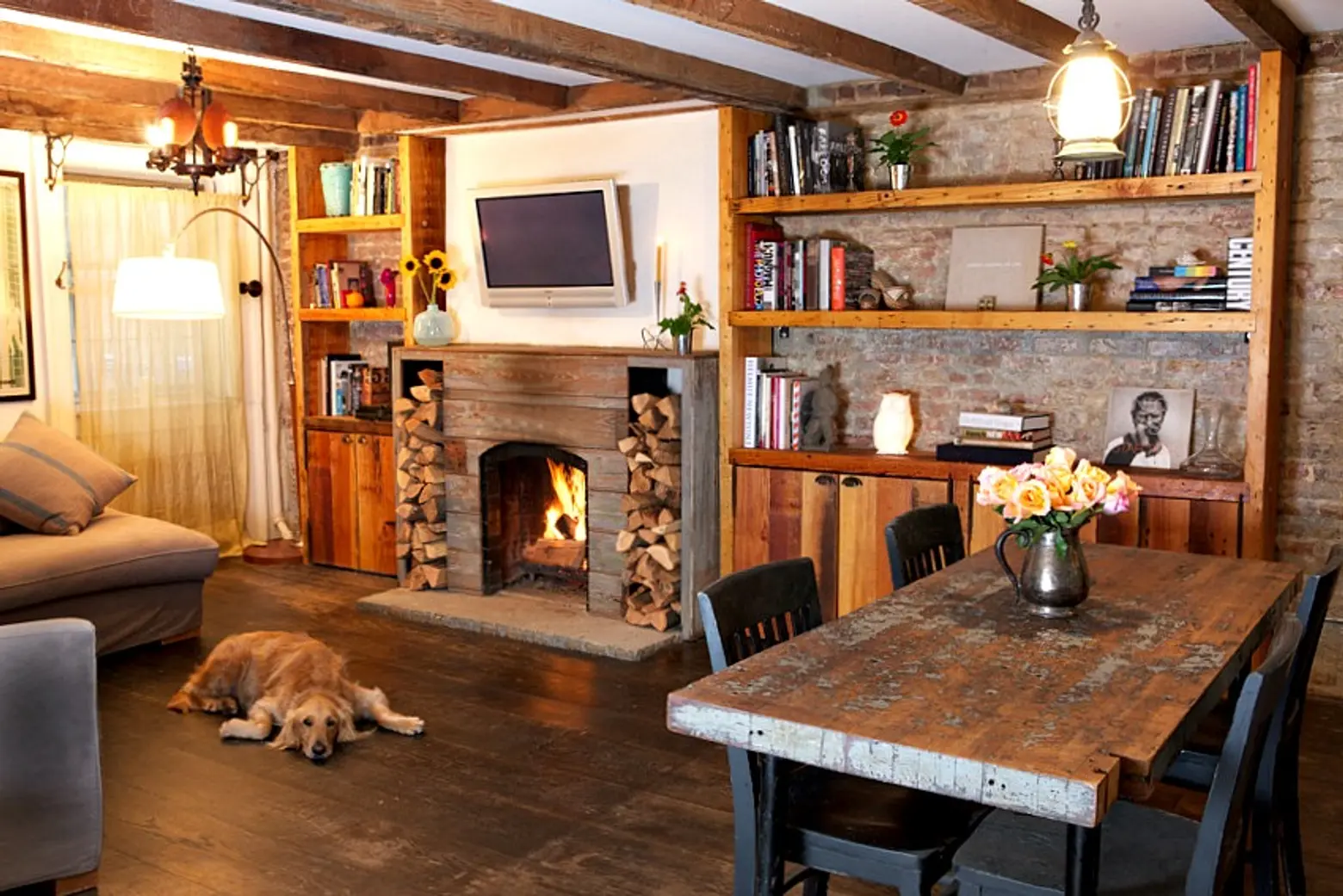 The beautiful living room comes with a wood-burning fireplace (with its own log storage space), built-in wood cabinetry, and oak plank flooring. The adorable dog really completes the rustic farmhouse vibe.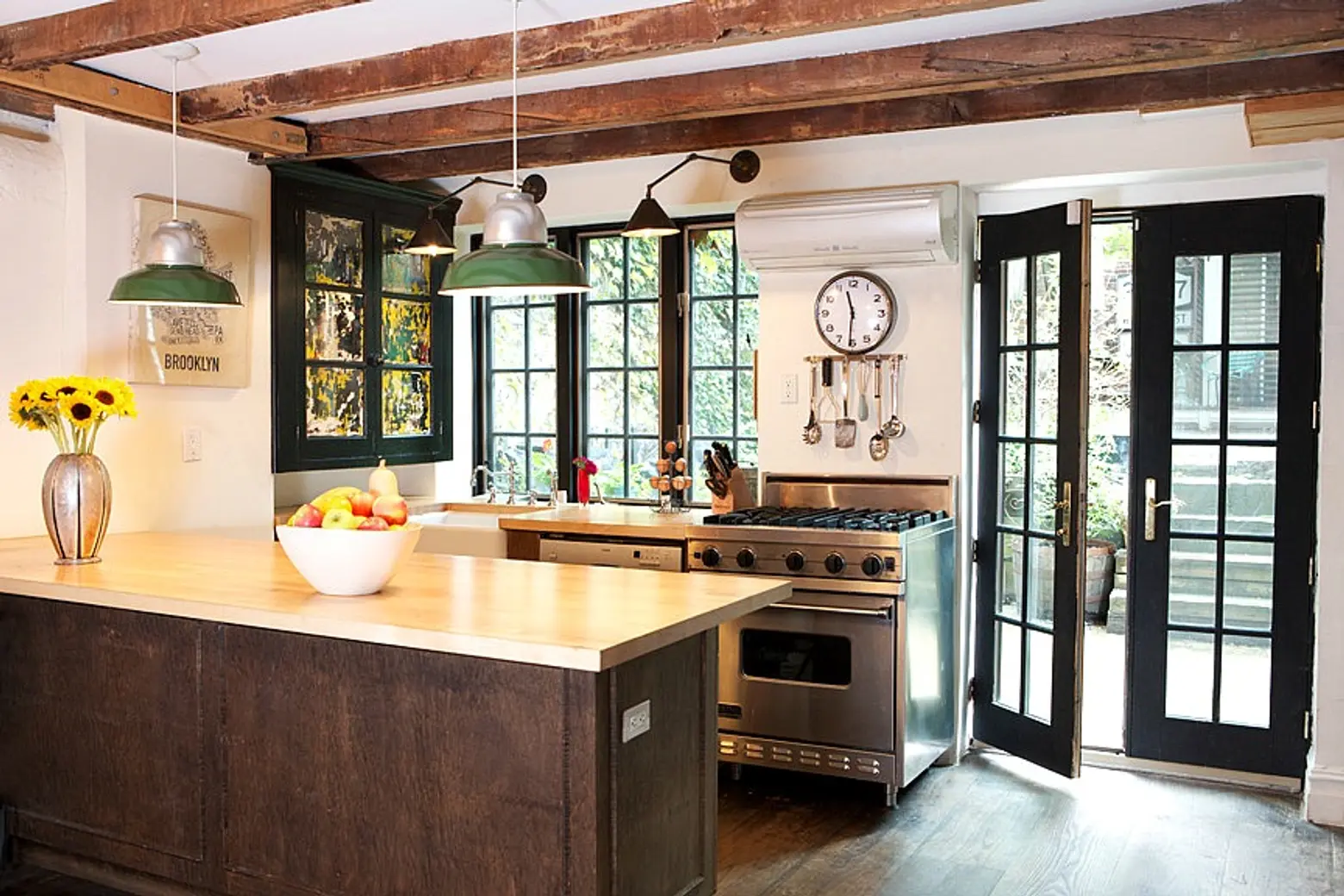 The dining room opens up into the renovated kitchen, outfitted with fancy appliances and, of course, a farmhouse sink. The french doors lead out to the private backyard space.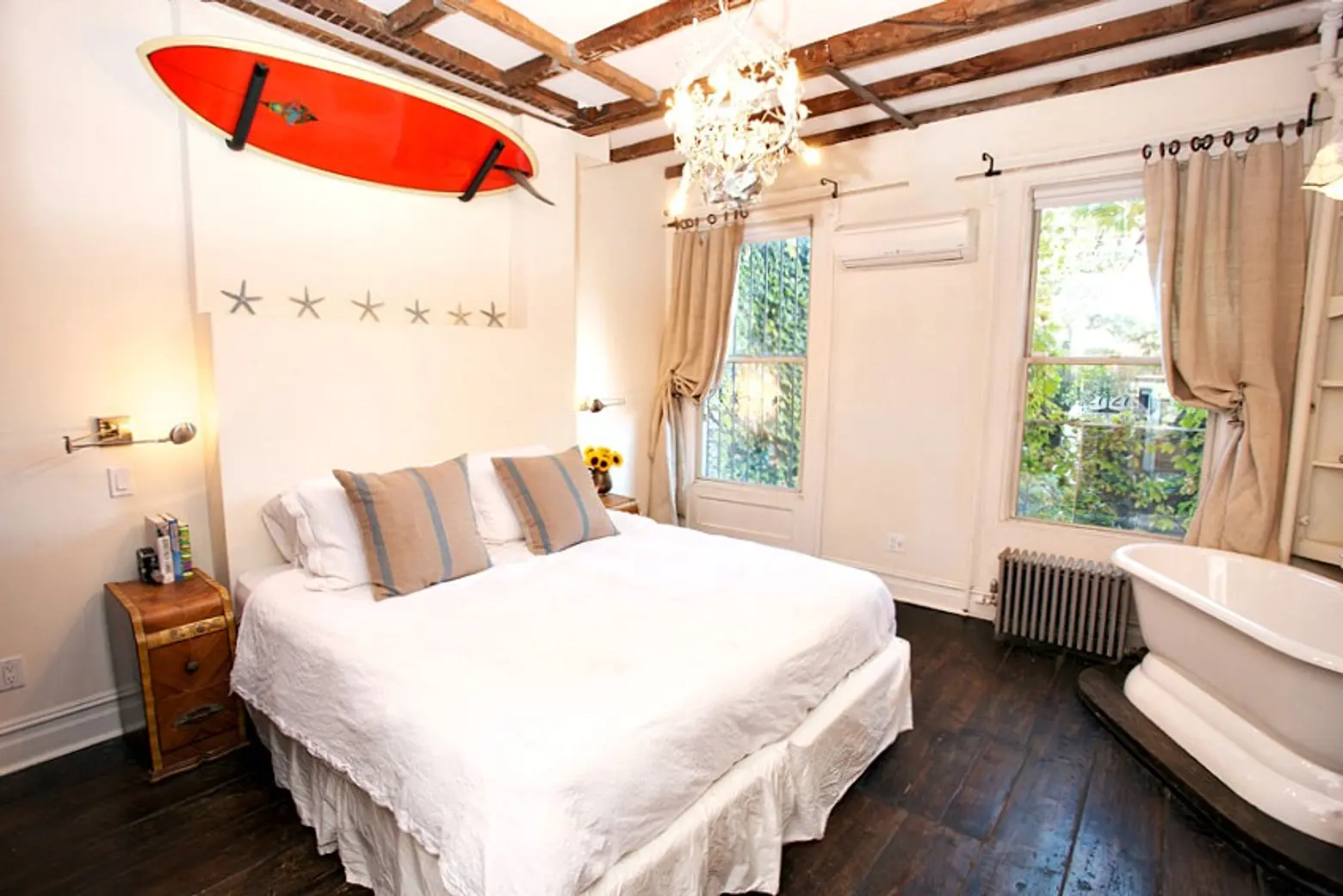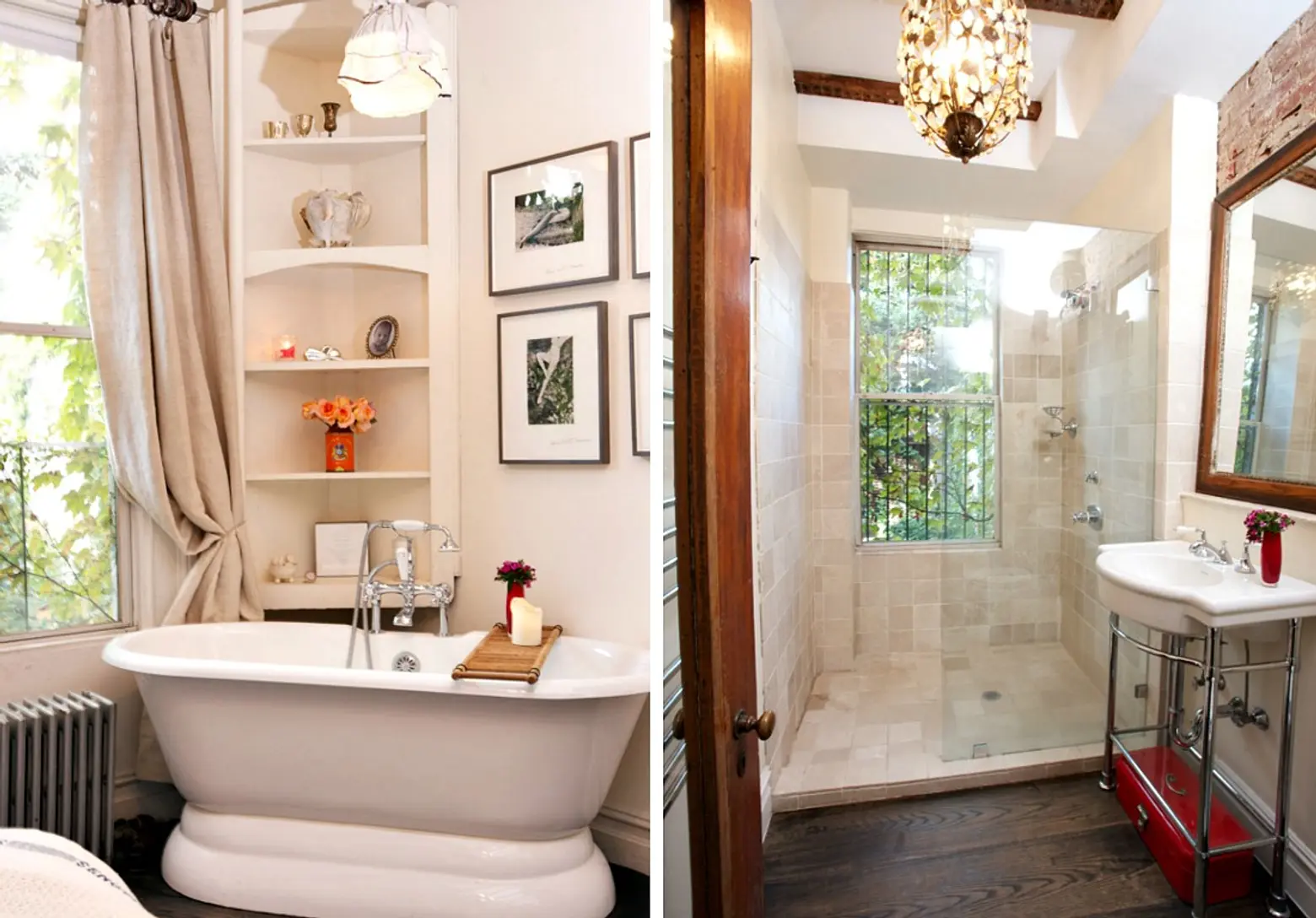 The wood detailing carries into the bedrooms as well. In the master bedroom, the surfboard decor offers more of a beachy atmosphere. There's also, very curiously, a working bathtub tucked in the corner.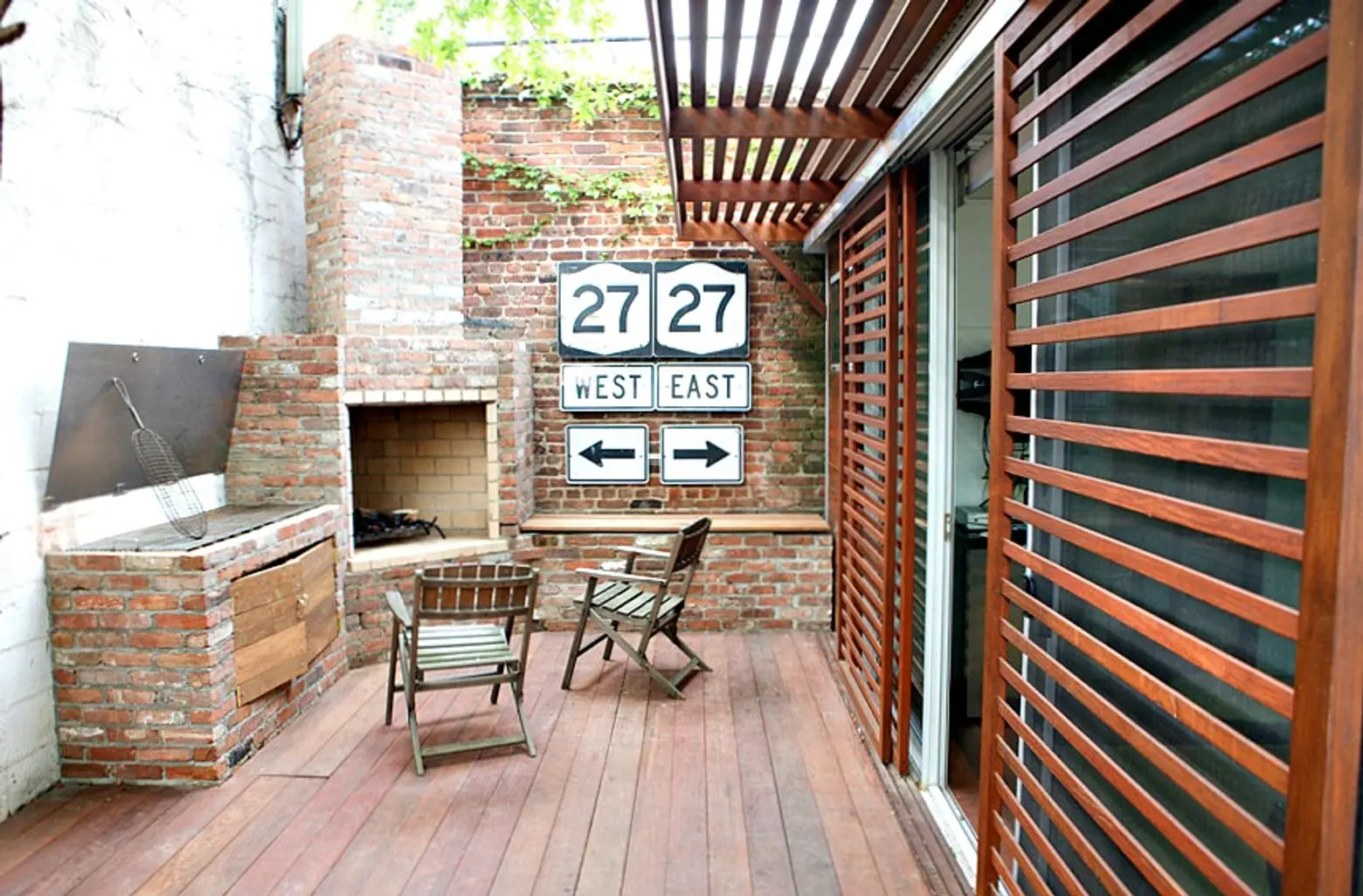 The outdoor space is really the star of the property. We love the patio, with its cozy, built-in sunroom. A brick outdoor fireplace and barbecue is also included in the patio design.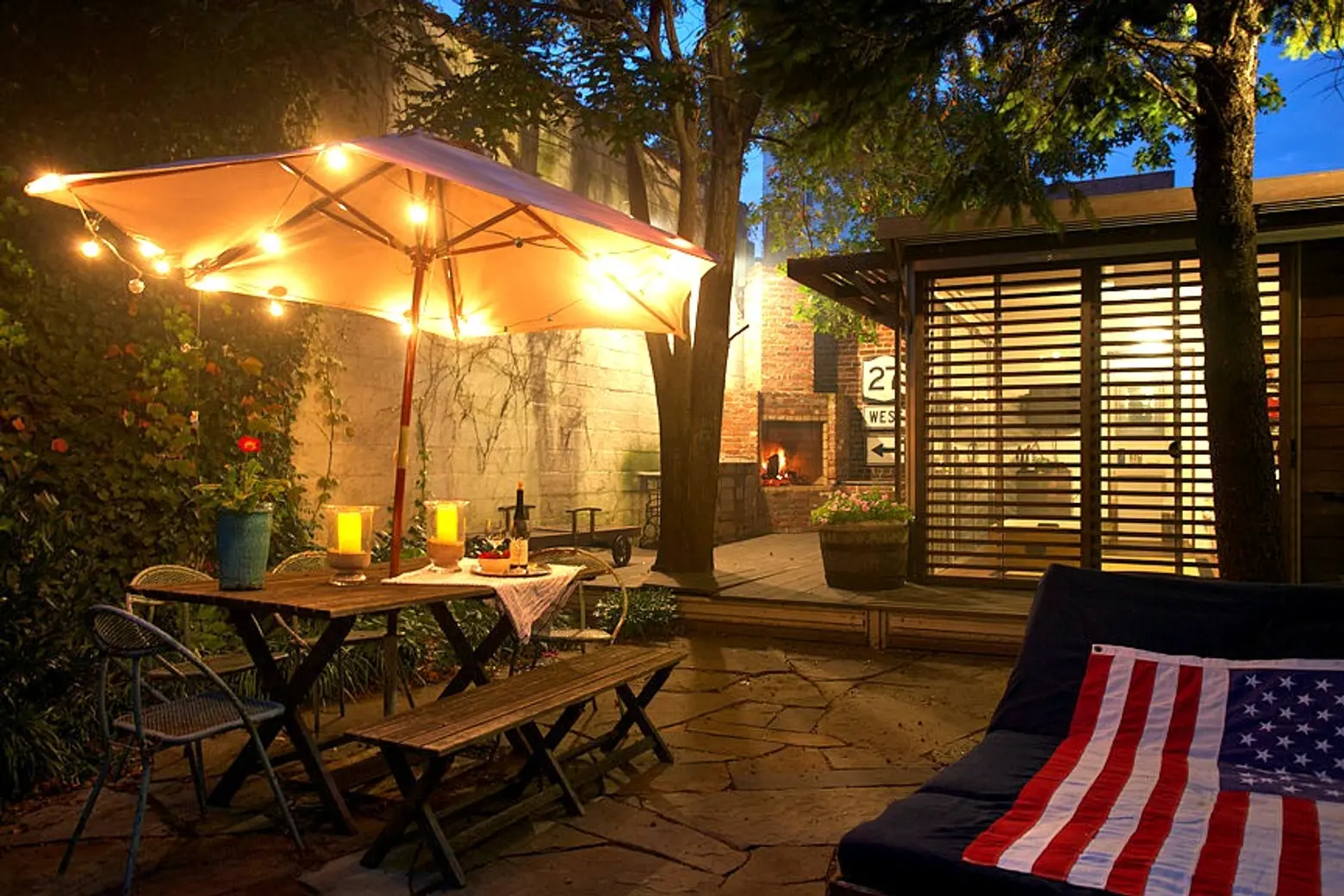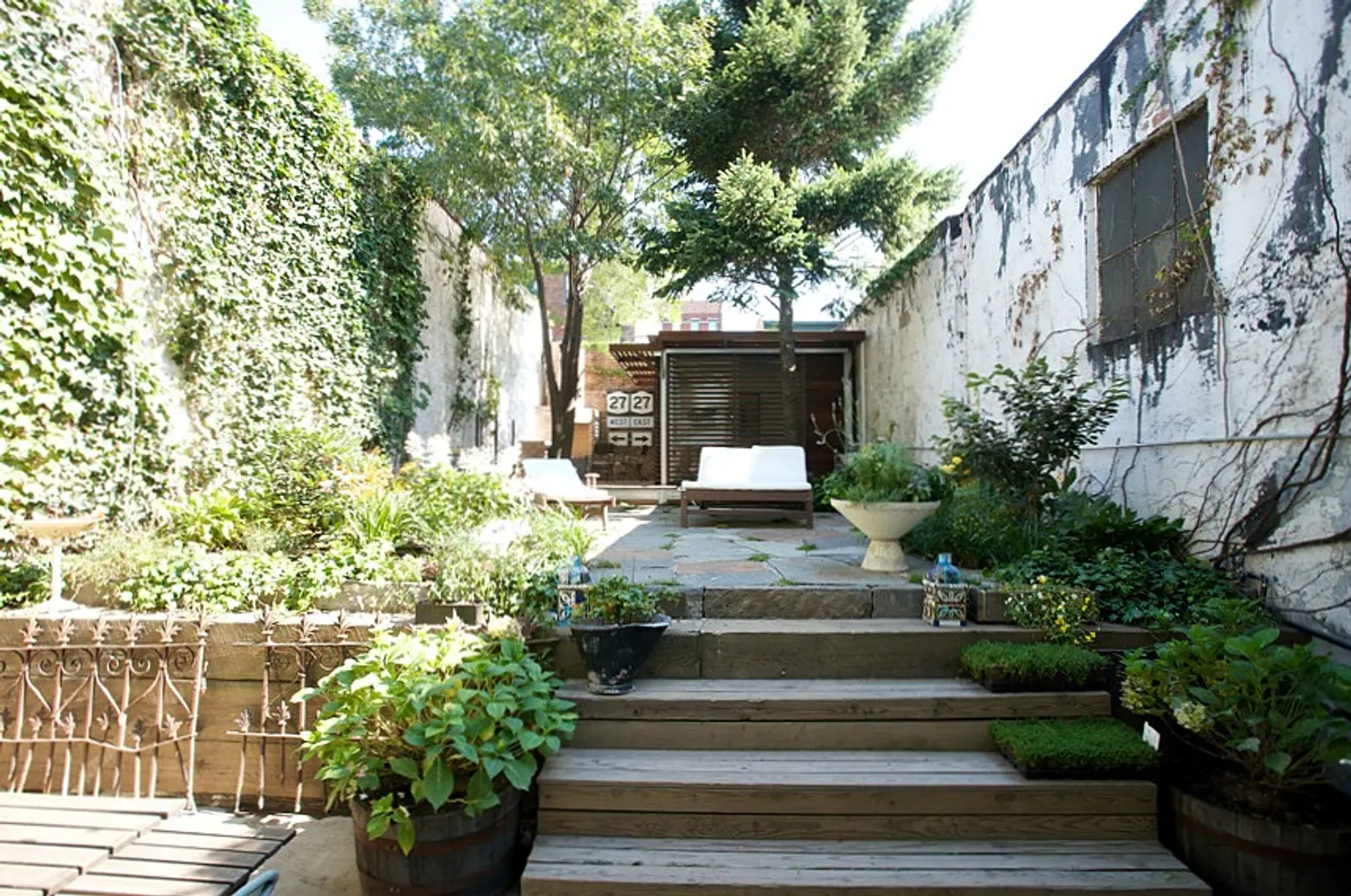 Beyond the patio, you have enough room for lounge chairs, a table, and plenty of greenery. Plantings include an oak and an evergreen tree, rose and hydrangea bushes and leafy hostas. Walls of ivy surround the outdoor property. It's hard to think of a better place to throw an outdoor soiree!
[Listing: 49 South 1st Street #1 by Greg Morris of Momo Acquisition Group]
Images courtesy of Momo Acquisition Group
RELATED: