Port Authority may add $4 curbside taxi fee at airports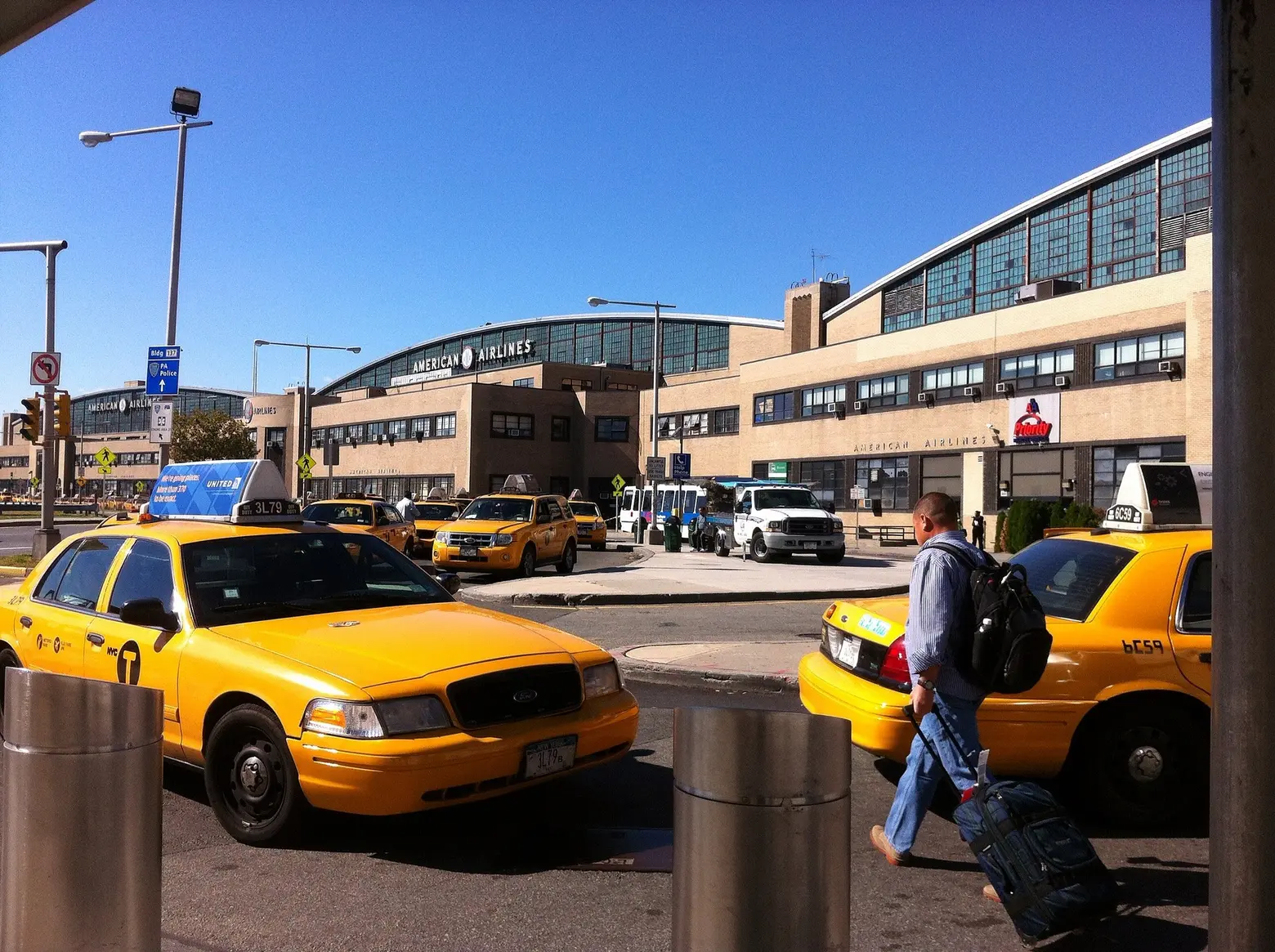 Image by Grant Wickens via flick CC
As far back as 2015, 6sqft reported that the Port Authority was considering fees for vehicles pulling up curbside to drop off or pick up passengers at New York City's airports as a way to reduce the congestion that has worsened since services like Uber and Lyft have arrived. The city's airports are among the only ones in the U.S. that don't charge curbside access fees. Now the Daily News has obtained a Port Authority draft proposal outlining the proposed fees. Taxi and hired car passengers could be hit with a $4 charge for each trip in and out of Kennedy, LaGuardia and Newark airports as early as next year. The fee would be charged to the car operators and would presumably be passed to passengers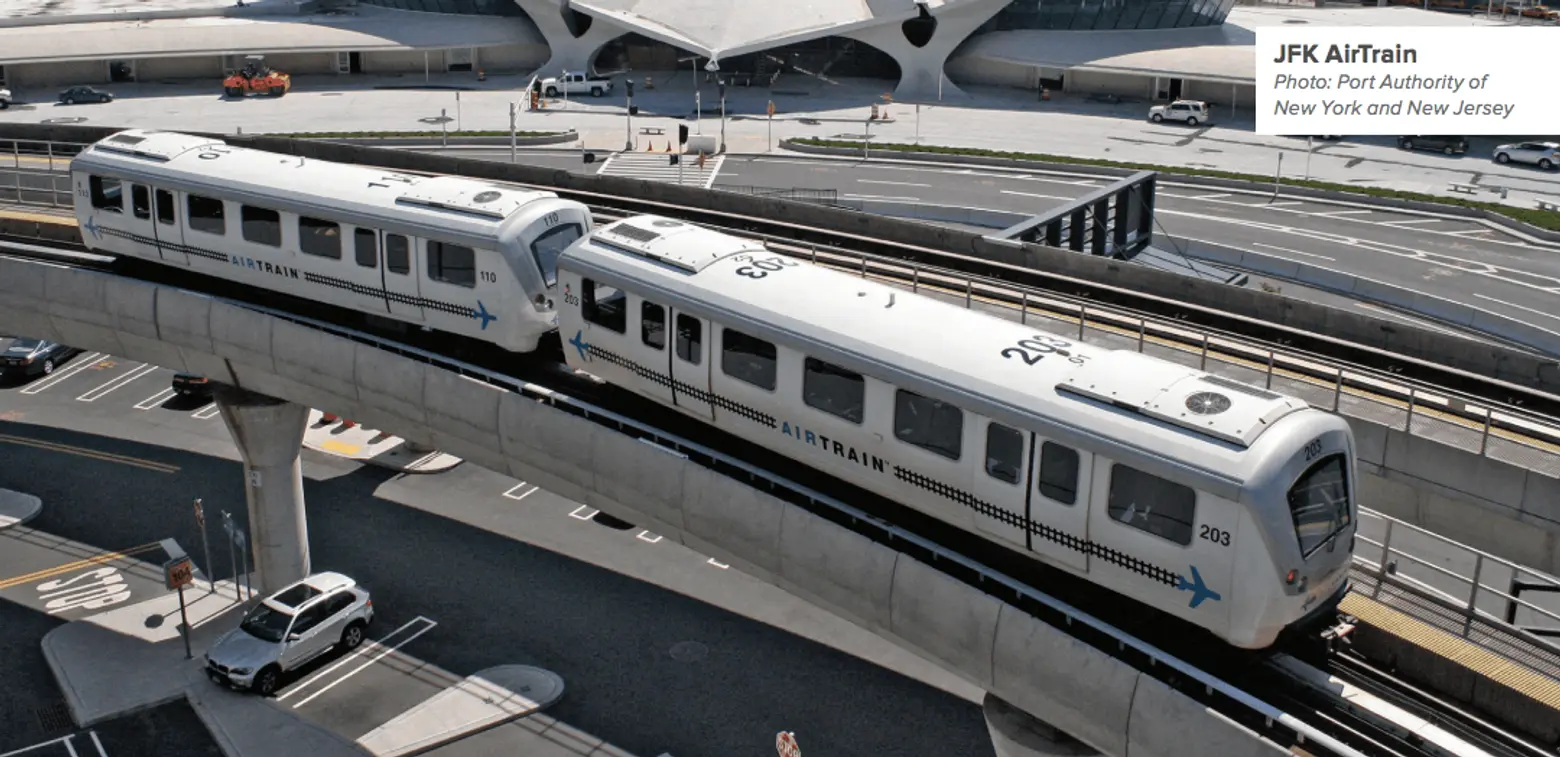 New JFK Air Train: looking like a better idea?
According to a source, the money would be used to pay for airport improvements–like an upgraded taxi dispatch system. Though they're aware that every major airport in the country levies a similar fee, cab and car service brass have said the fee would be hamper their businesses and further burden customers who are already paying a steep fare for a trip to the airport.
Public Advocate Letitia James sent a letter to Gov. Cuomo and New Jersey Gov. Chris Christie opposing the fee on the grounds that it would further burden New Yorkers who use the car services because they lack convenient public access to airports. "At a time when access to New York City's airports is already limited, the Port Authority should be focused on improving public transportation options, not increasing burdens on consumers."
The proposal comes at the same time as reported opposition to a portion of the Port Authority capital plan that reserves $3 billion for an extension of the PATH to the AirTrain system into Newark Airport and a new AirTrain from Willets Point to LaGuardia Airport, as reported by Crains. Port Authority commissioner Ken Lipper said he was opposed to investment in the two rail links on the grounds that they'd only serve only a small group of riders and would lose money overall.
Given the fact that airport customers comprise the meatiest share of their fares, it's understandable that taxi and hired car drivers aren't happy with the proposal, fearing, as Bhairavi Desai, director of the New York Taxi Workers Alliance puts it, "If you're charging $4 per ride, there's no doubt that will affect ridership and, at a minimum, tips will come down." There is also concern that the fee would further burden low-income outer-borough communities served by some car services, and that there would be further costs to cover the installation of costly technology upgrades to comply with record keeping that would be required by the Port Authority.
In this case, the Uber and taxi camps are aligned; Uber spokeswoman Alix Anfang said, "We share the entire industry's concerns and look forward to an extensive public review process to better understand what steps the Port Authority will be taking to improve customer experience beyond sticking New Yorkers and tourists with excessive fees."
Lyft, however, backs the proposal: Spokesman Adrian Durbin said the company favors the deal because it would mean an agreement guaranteeing that the Lyft app can operate at the city's airports, heartily thanking the Port Authority staff in a statement.
A Port Authority spokesman has said that that no decision had been made yet after a meeting with industry reps earlier this month.
[Via NYDN]
RELATED: