PHOTOS: The NYC Easter Parade Through Time
As more people break from traditional religious affiliations, certain holidays become less and less significant. Perhaps the best example of that modern-day cultural shift is Easter. Technically the highest holy day of the year for Christians, the holiday has become one of the most overlooked. Up until the 1960s, Easter Sunday was a 40-day ritual, complete with fasting on Fridays, attending Palm Sunday services, and putting together the perfect pastel outfit to go with one's Easter bonnet.
In New York City, the tradition hasn't all been lost, as the annual Easter Parade still kicks off at St. Patrick's Cathedral and marches up Fifth Avenue to 55th Street every year. In addition to its traditional affiliations, the parade also welcomes the Bonnet Festival, where participants show off their wackiest head gear. With just a few days left until Easter Sunday, we decided to take a look back at the history of the parade, showcasing some great historic images of the tradition.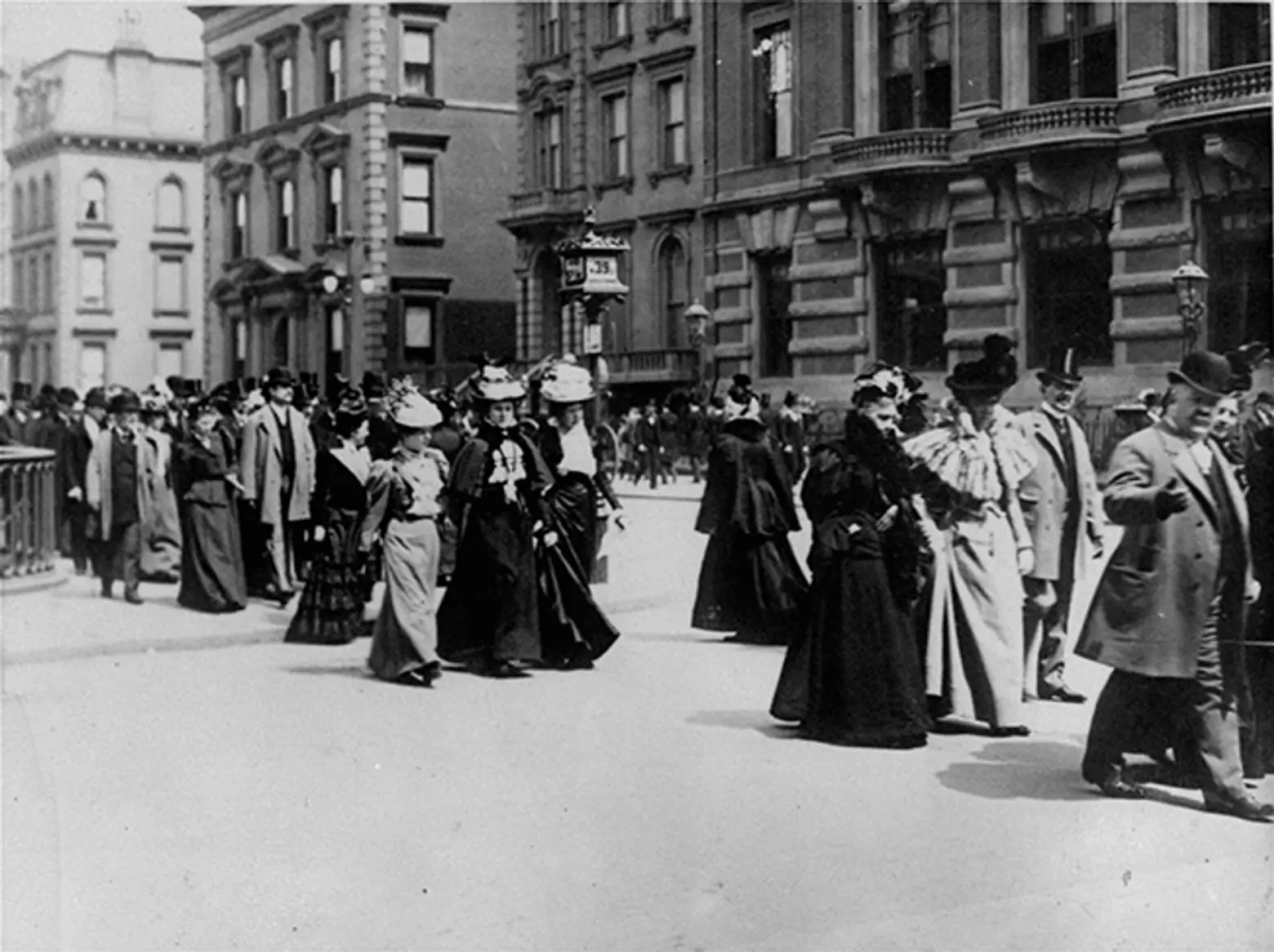 The Easter Parade in 1890, via Wikimedia Commons
In the mid-19th century, Gothic churches in New York like Trinity Church and St. Patrick's Cathedral would decorate their sanctuaries with Easter flowers. This practice grew and caught on, becoming synonymous with the holiday. Around this same time, female churchgoers would channel the elaborate floral displays and don their finest dresses and hats, and by the 1880s it became such a spectacle that the high-society Christians would walk from church to church to see the various sanctuaries and show off their clothes. Those in the middle and lower classes would watch them walk by, observing the latest fashion trends. In 1890, the procession officially became known as the Easter Parade.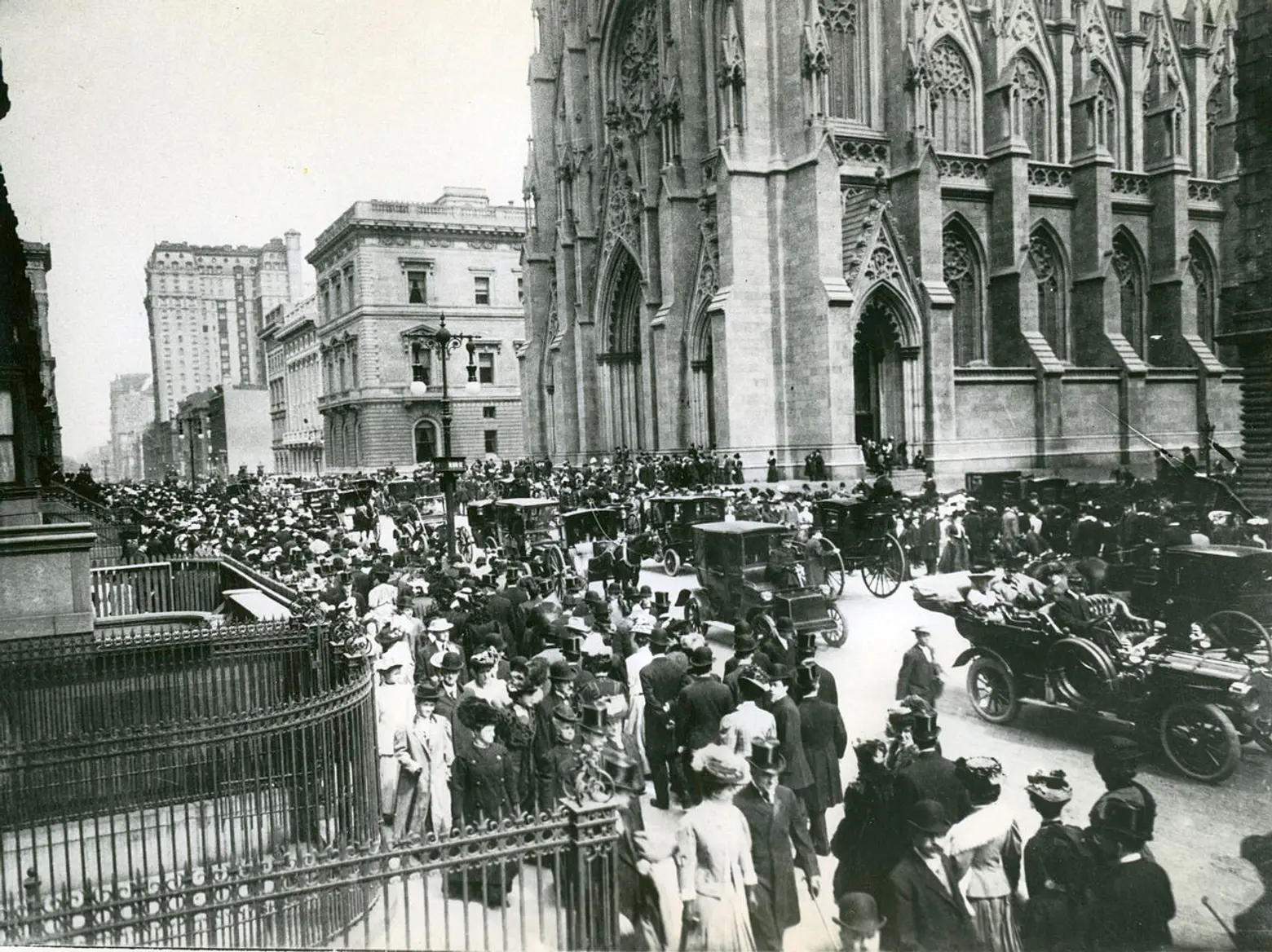 The Easter Parade in 1906, via Wikimedia Commons
To give you an idea of just how important this holiday was, by 1900 it was as large on the retail scene as was Christmas. In 1933, famed songwriter Irving Berlin wrote the music for a Broadway show called "As Thousands Cheer" that included the popular song "Easter Parade," which was turned into a film starring Fred Astaire and Judy Garland. Radio City even had a yearly Easter show similar to their Christmas show that started in the 1930s. But by the middle of the 20th century, the religious aspects of Easter began to dwindle, and many viewed the holiday as purely a lavish display of American wealth.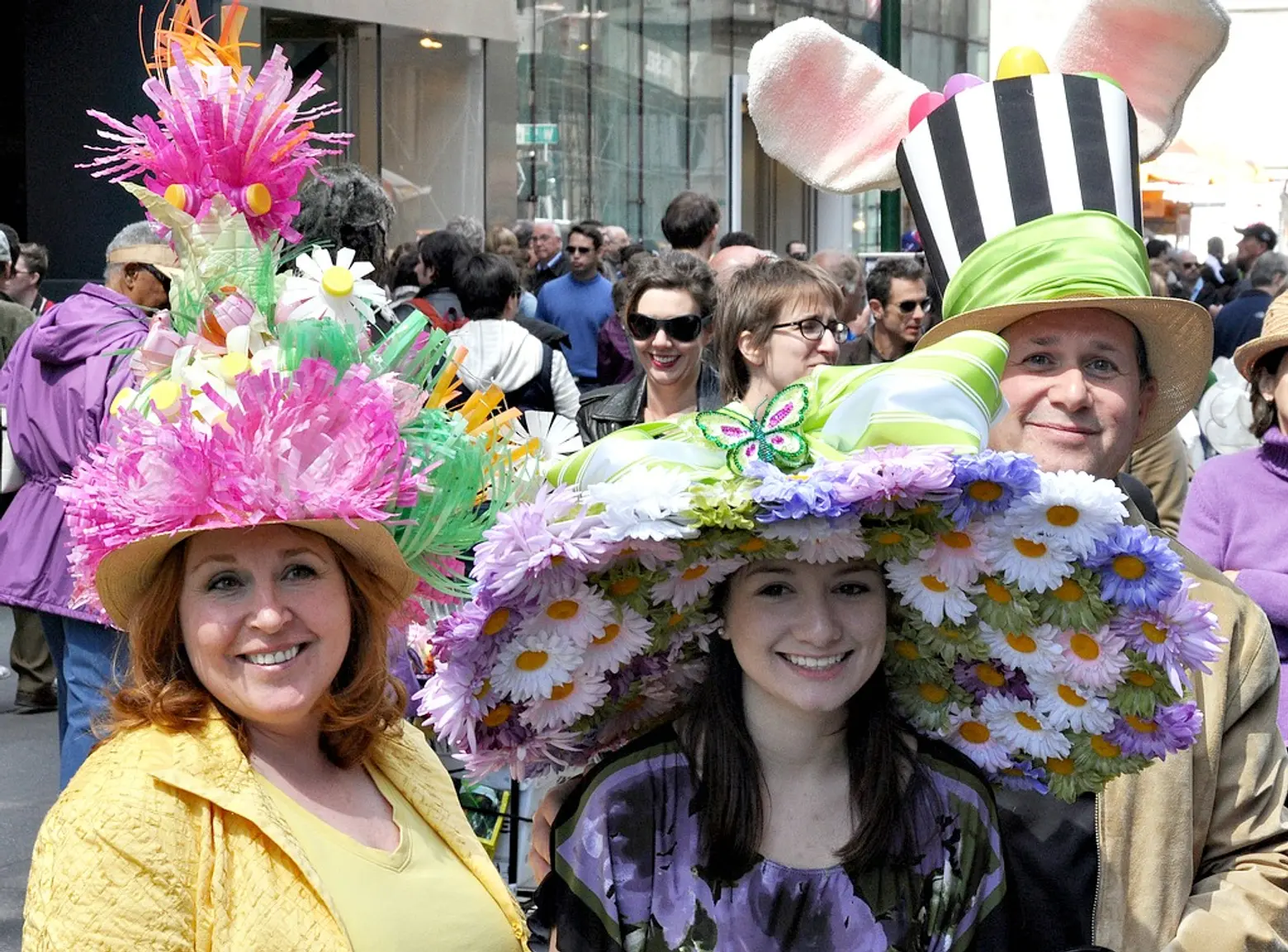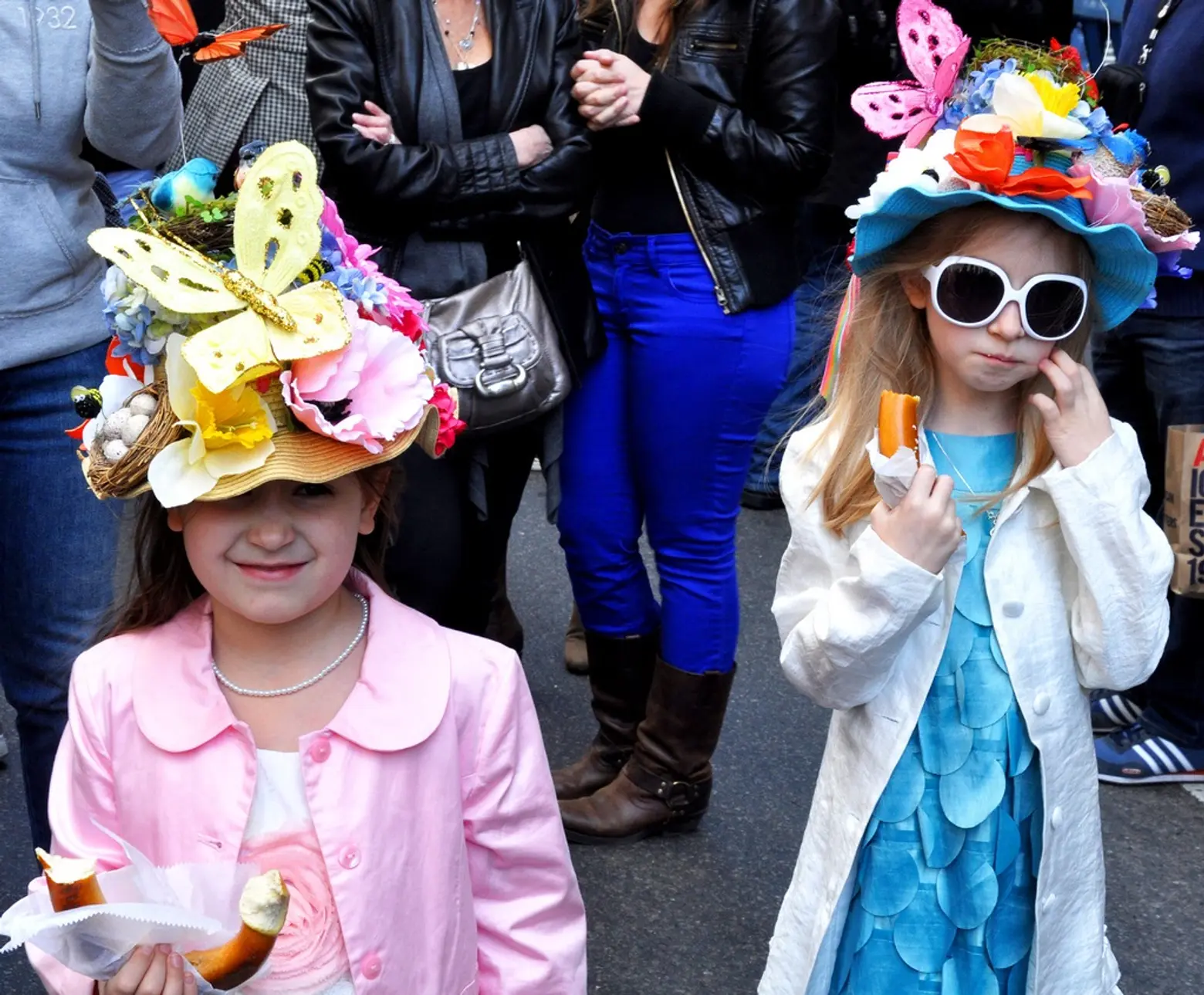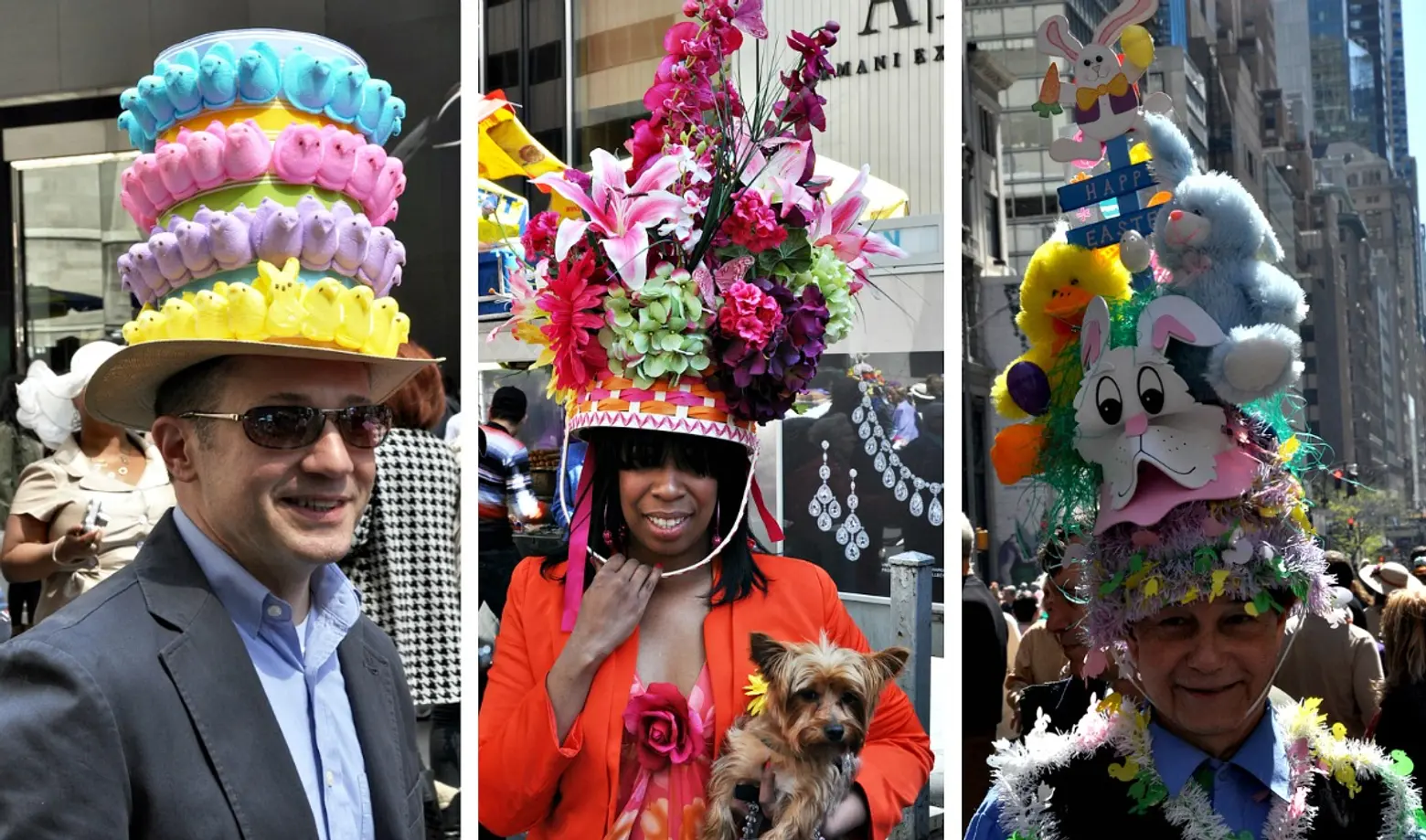 Photos of the parade today via easter2012_DSC_0100 via photopin (license)
Though Easter will likely never be what it once was, the parade today still draws crowds in their Sunday best, as well as both people and their pets wearing costume-like hats.
RELATED: