Own two waterfalls, 60 acres of land, and a cabin upstate for $925K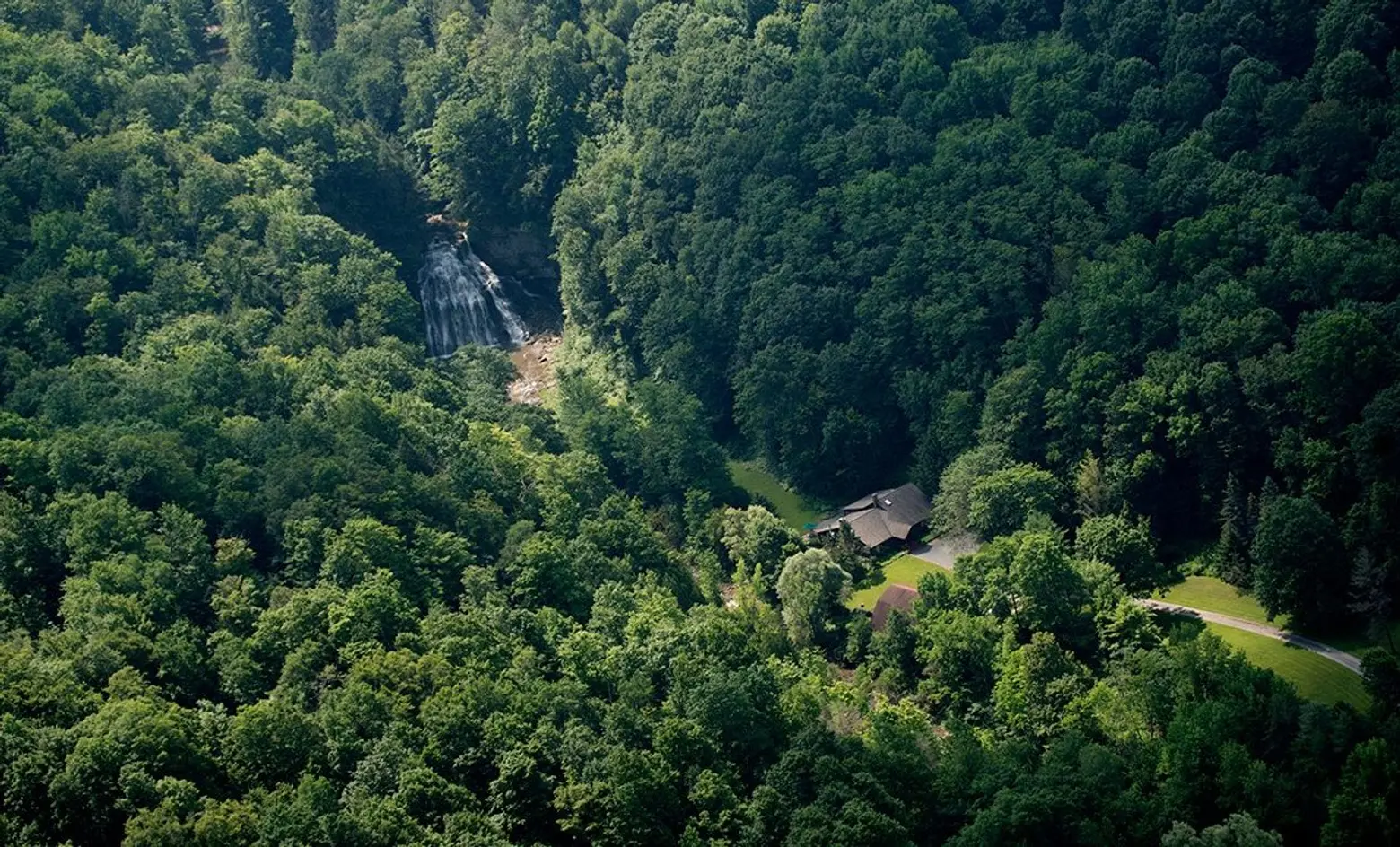 It's safe to say this is a home on a property unlike any other. This cabin is located at the base of the Delphi Falls Waterfalls, outside the upstate town of Cazenovia. The property encompasses 60 total acres, with 65-foot and 52-foot falls as well as one mile of creek frontage. The same family has owned it since 1961, and just listed the whole shebang for $925,000. (The main home, with land easements, is also available for $699,000.) As broker Michael Franklin puts it, buying this would be "like owning your own state park." We agree—this is the property for a New Yorker looking for an escape from just about everything to a completely nature-packed retreat.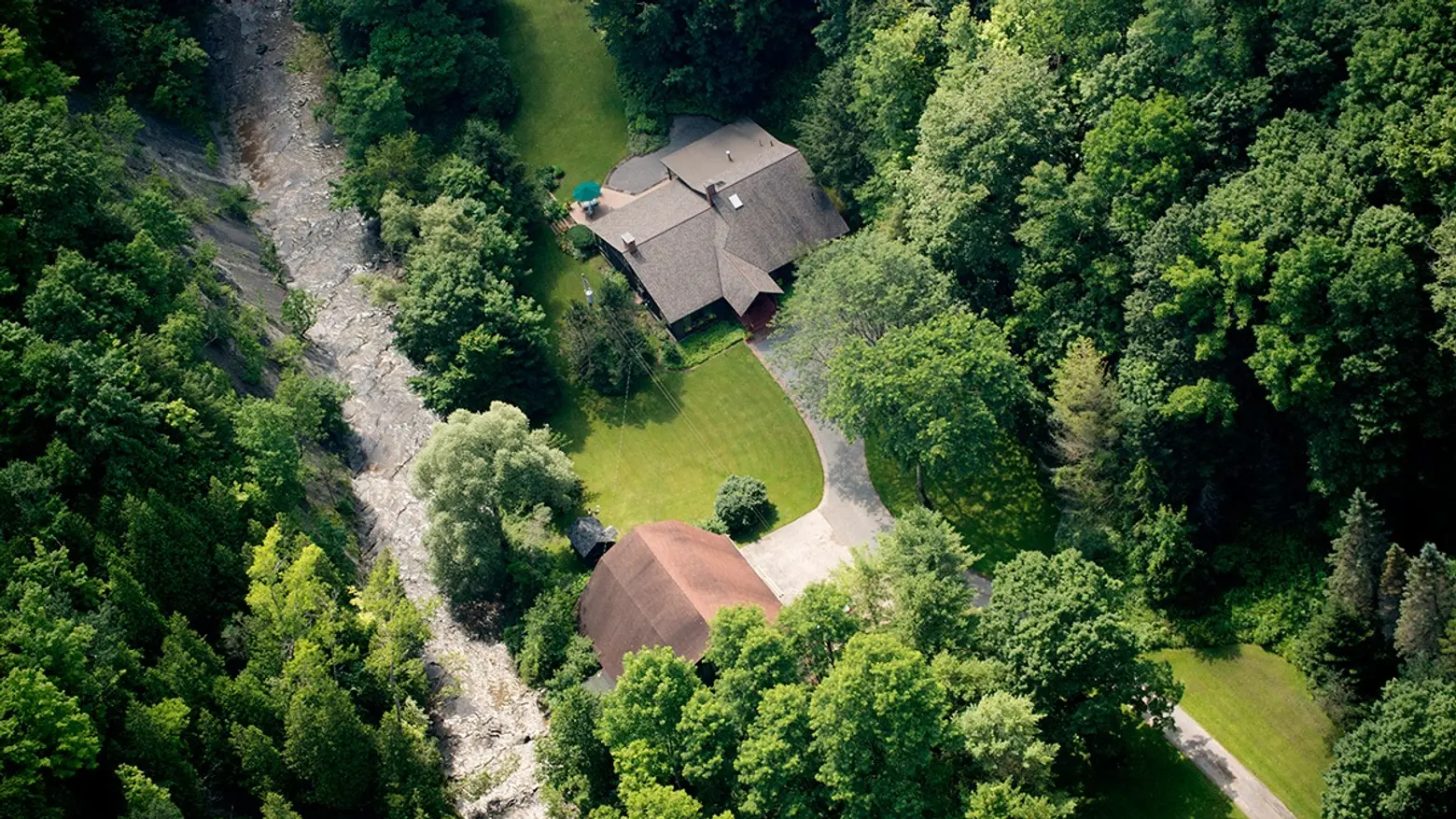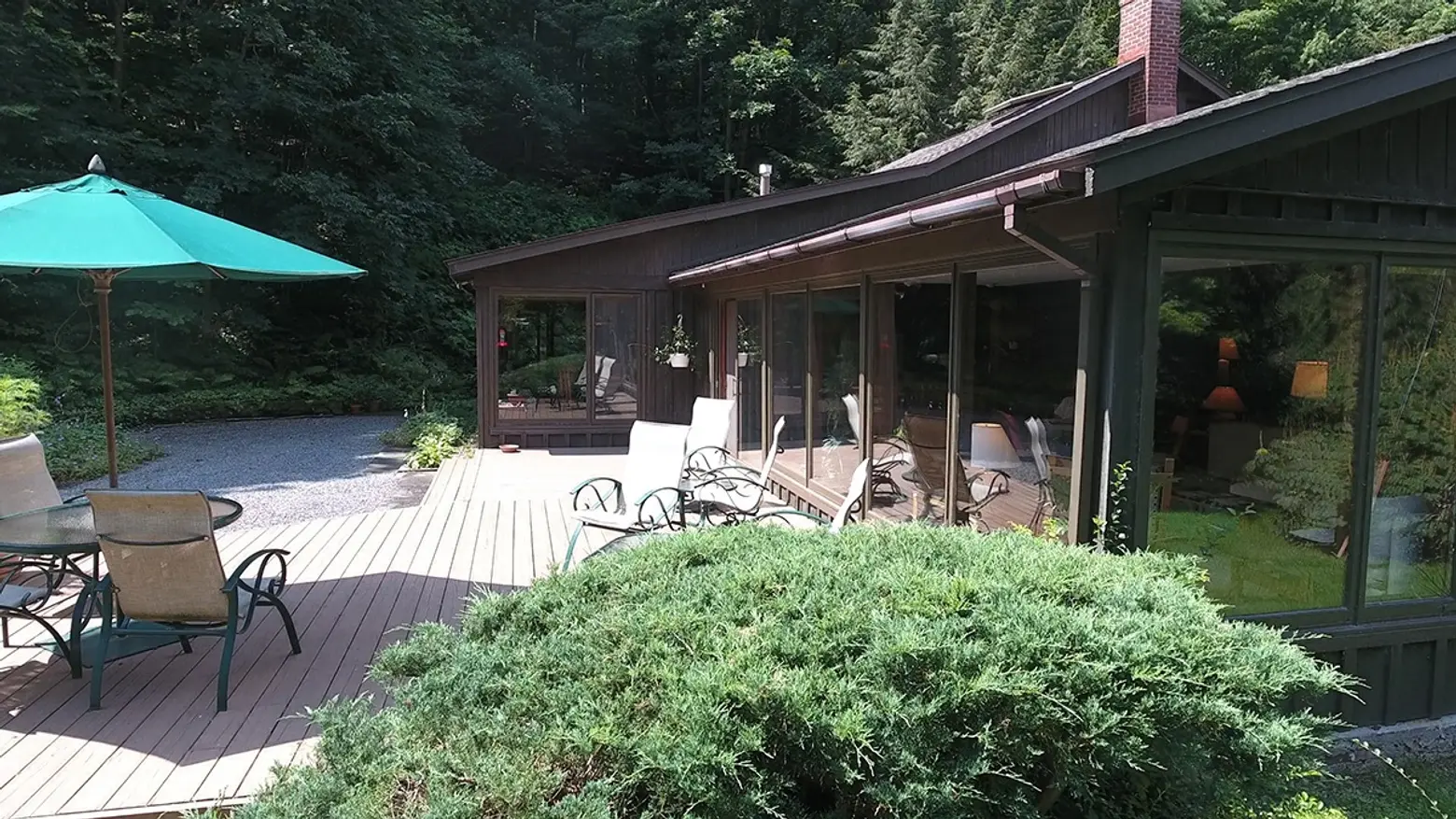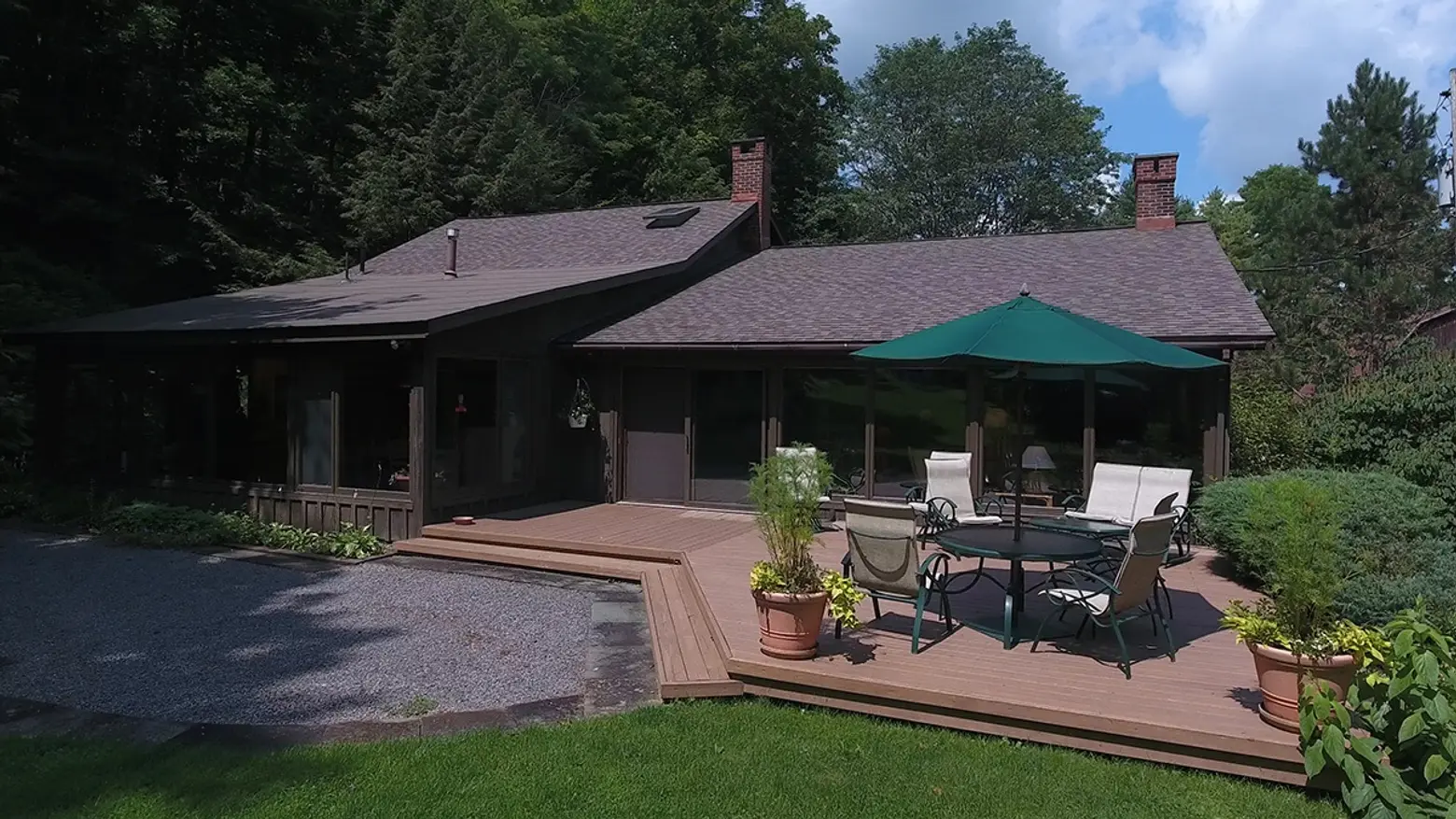 Though the main house is fairly modest in size, it's surrounded by greenery and has barn-like structures across the property. The big attraction of the main house, we think, are the floor-to-ceiling windows that look out to the deck, all of it with a view of the falls.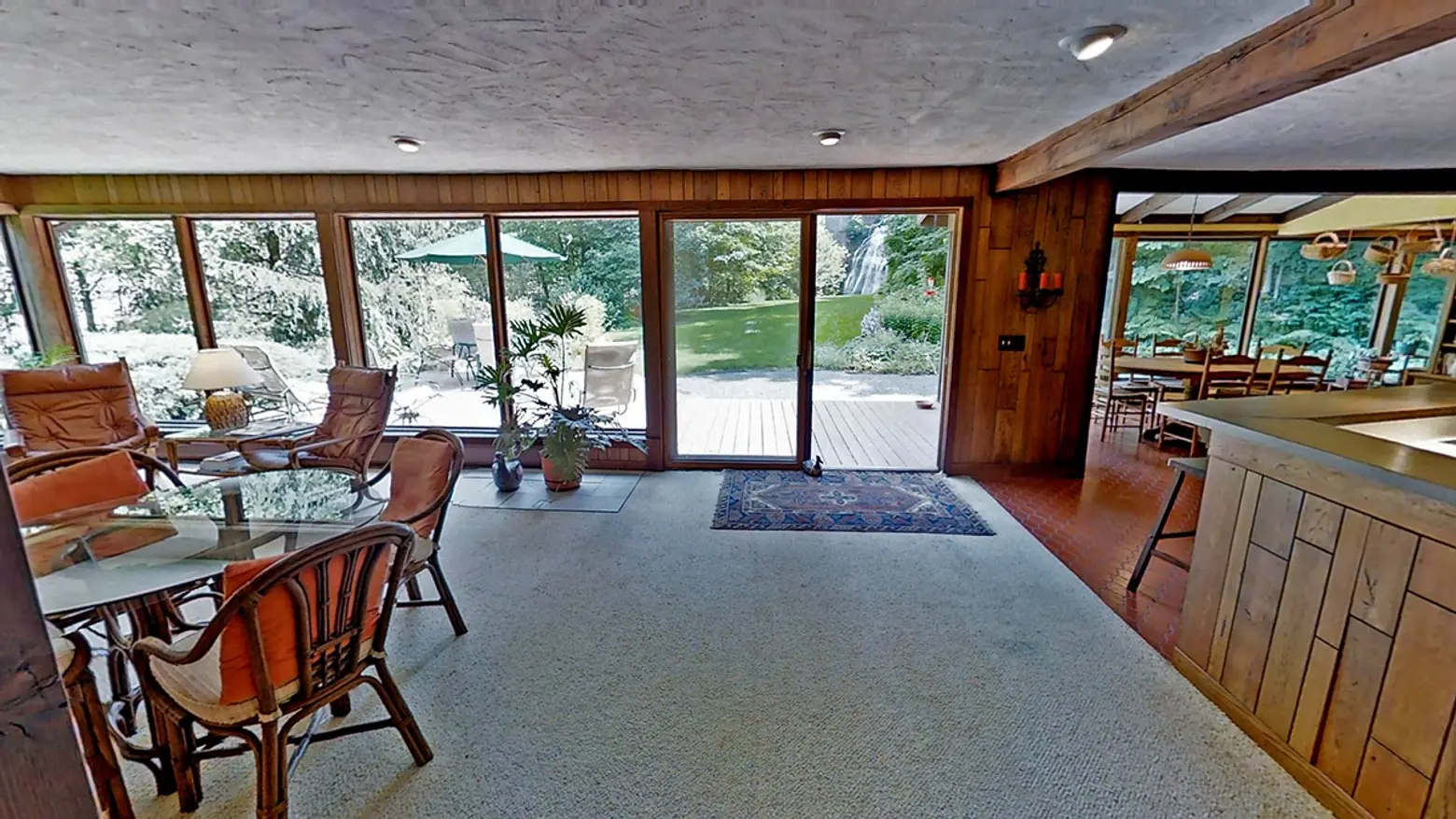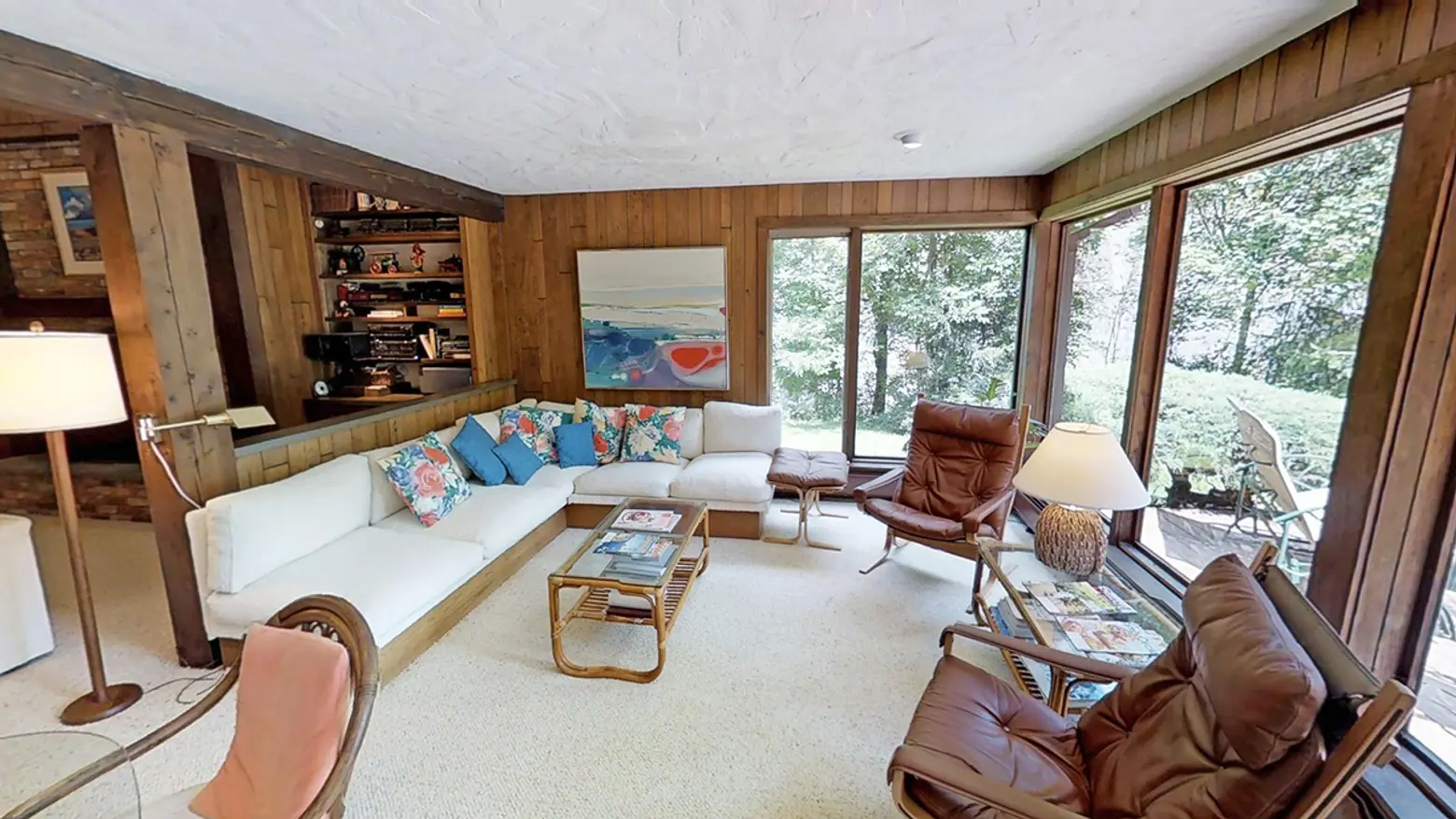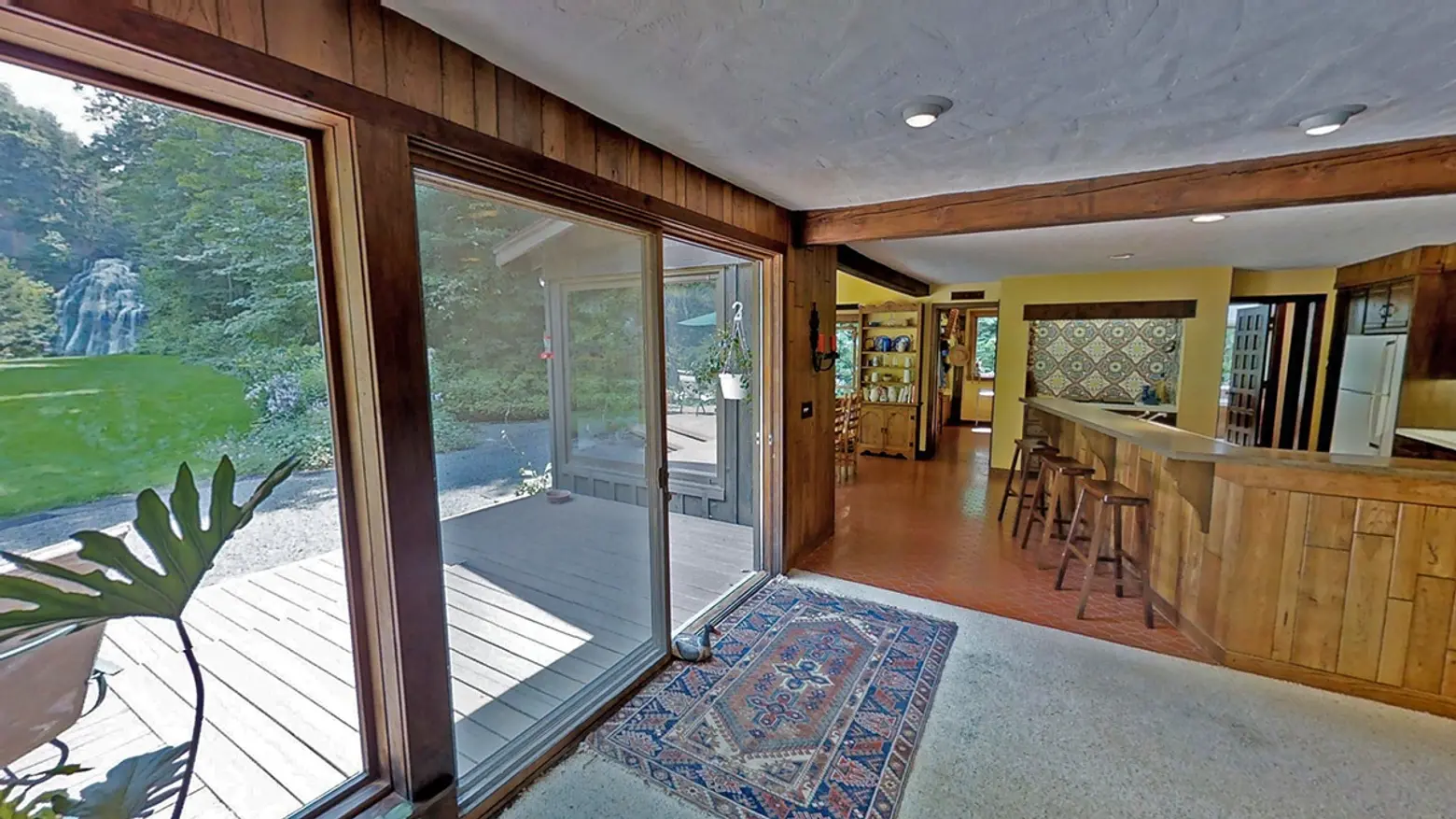 The first floor living room, dining room and kitchen all look out to the falls.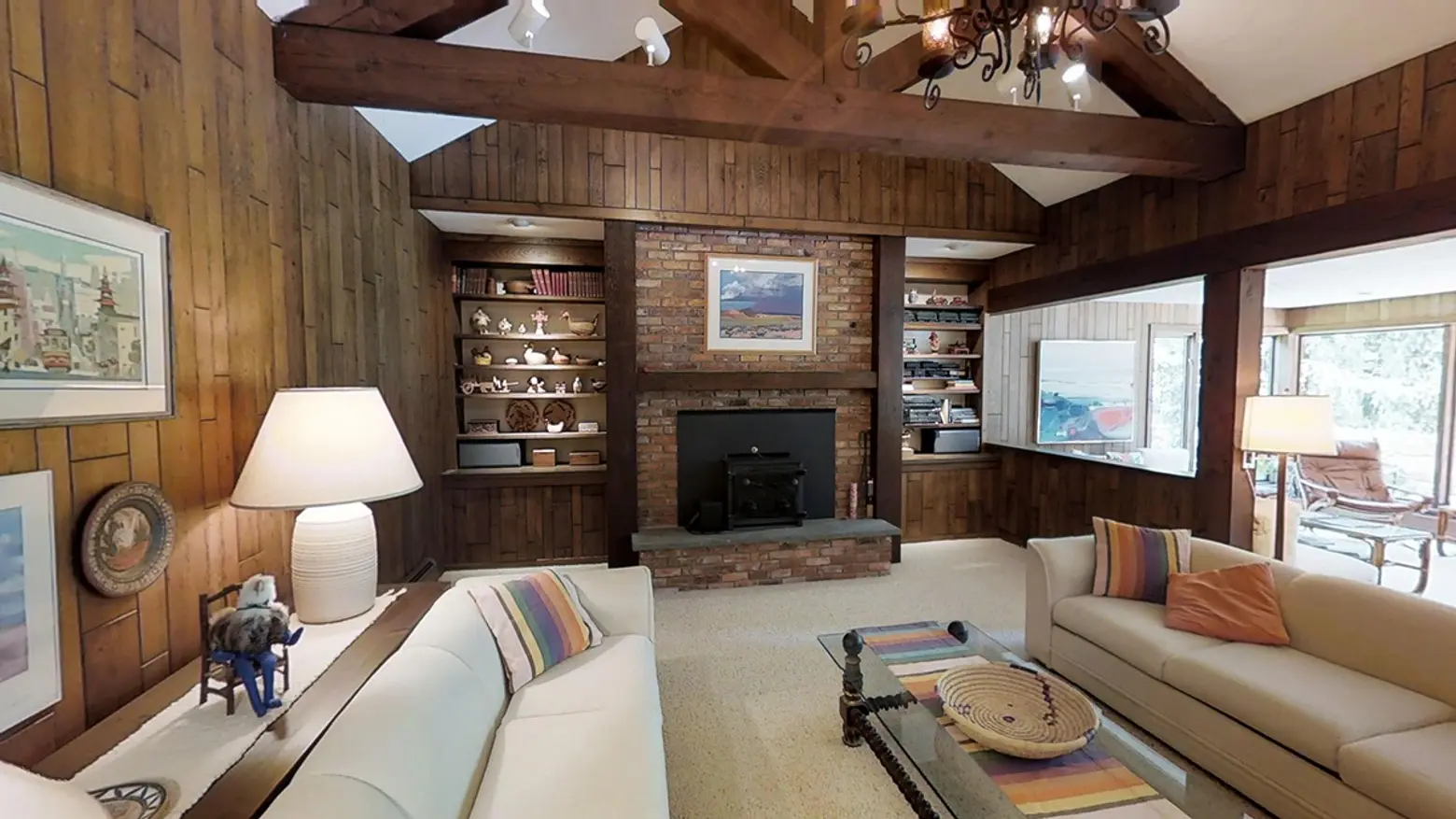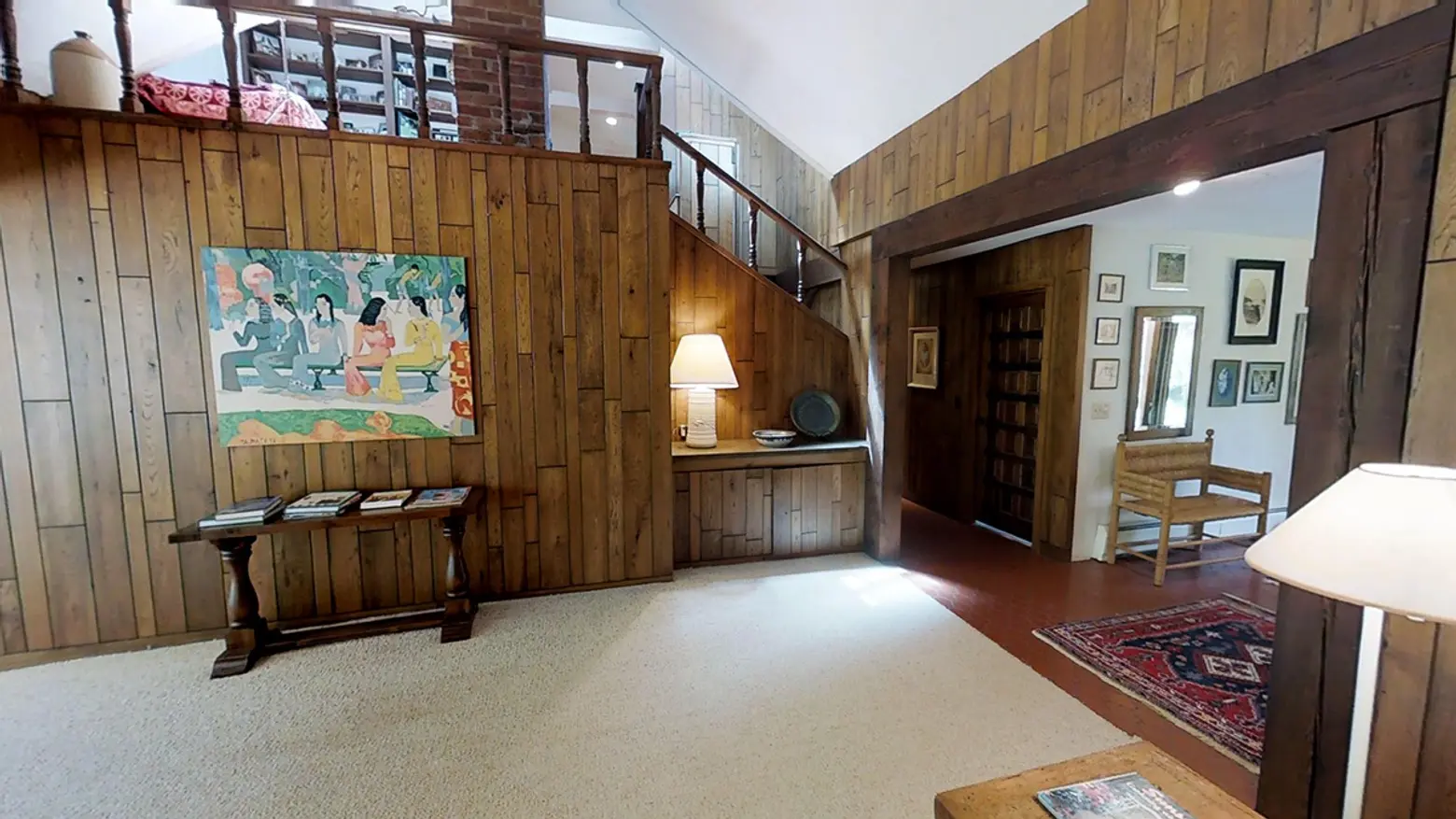 Wood and brick lines most of the interior, and there are two fireplaces within the home.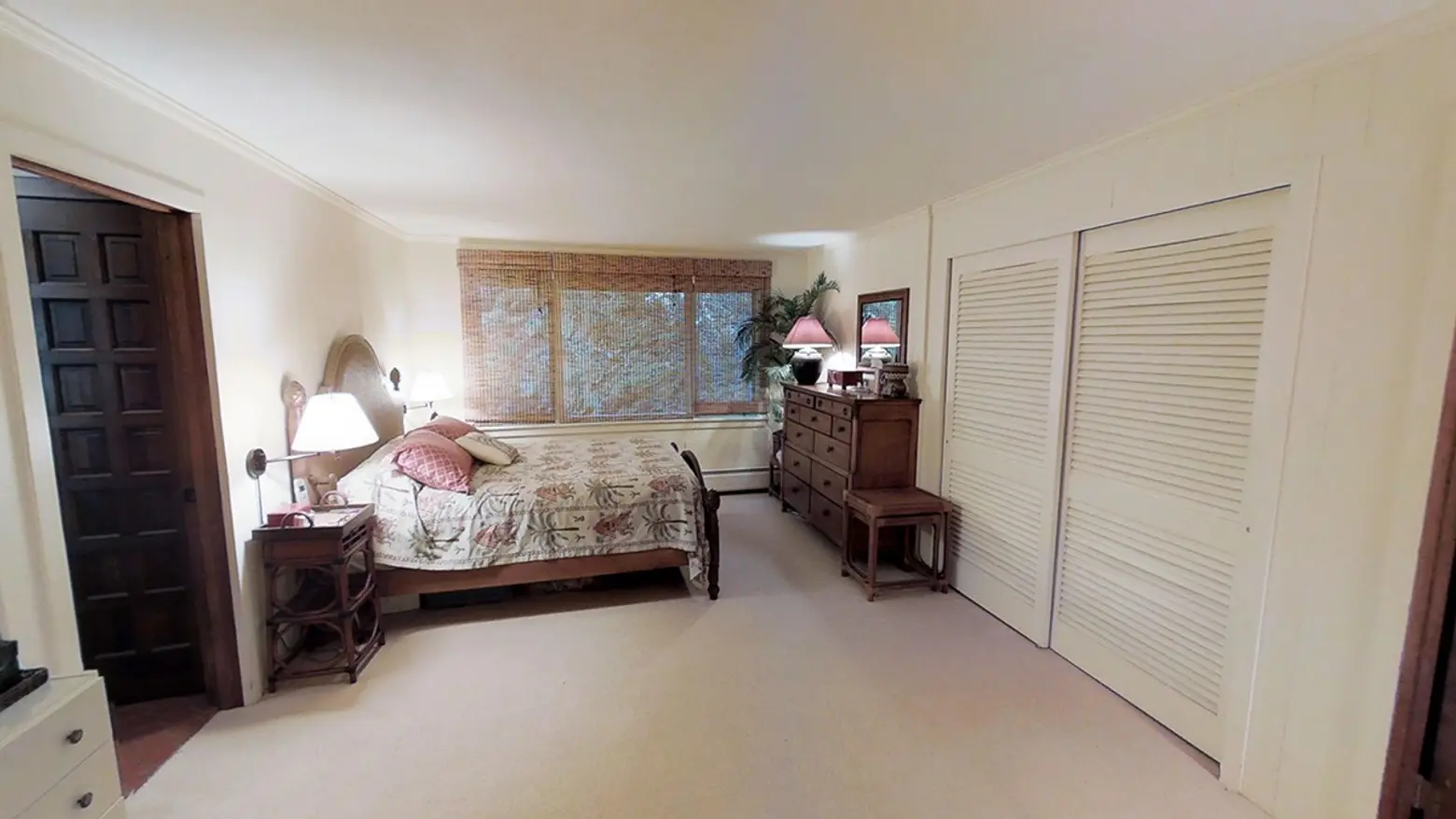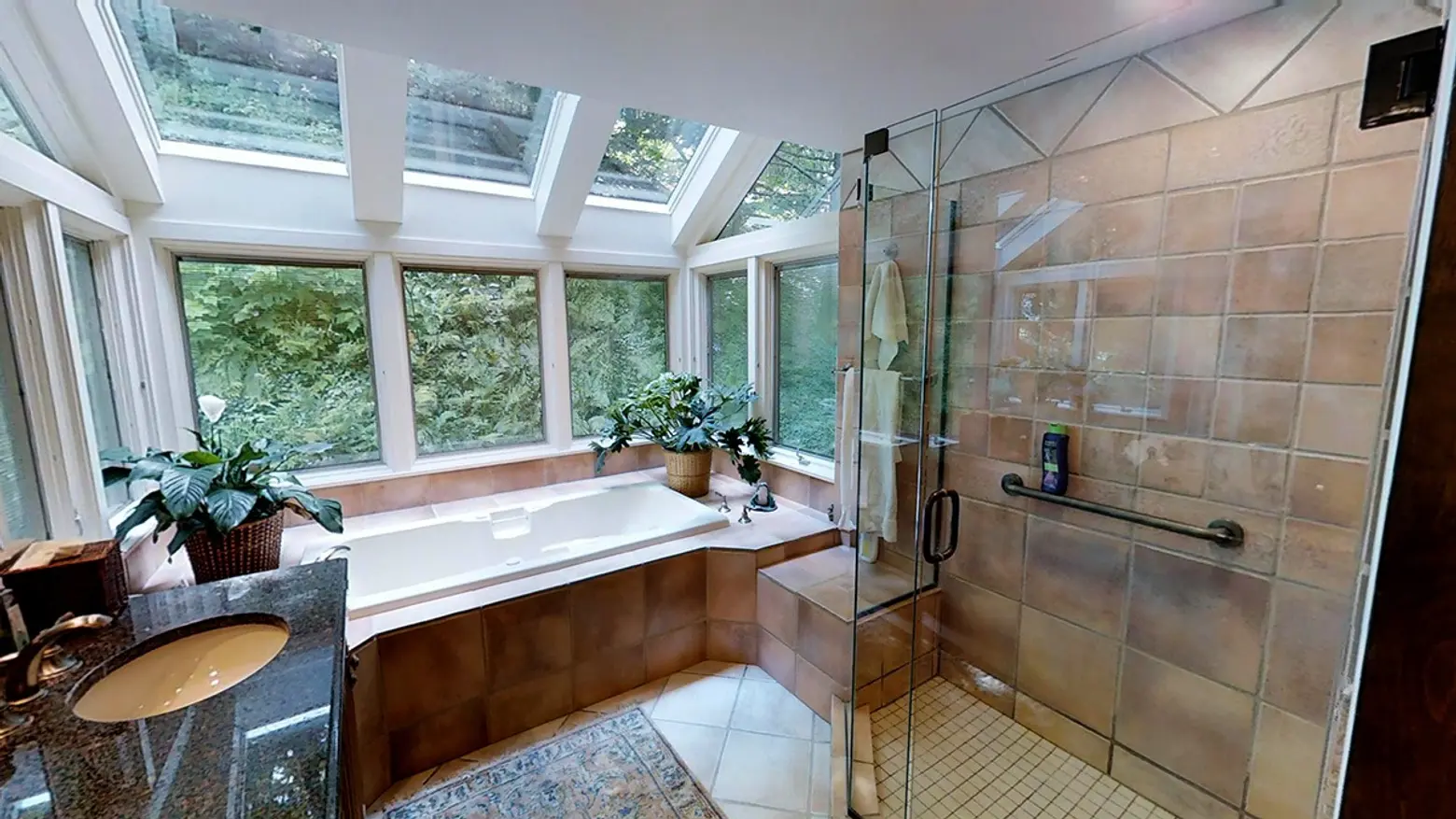 The first-floor master bedroom holds the second fireplace, as well as a full bathroom with a jacuzzi. That jacuzzi tub looks out on floor-to-ceiling glass surrounded completely by lush greenery.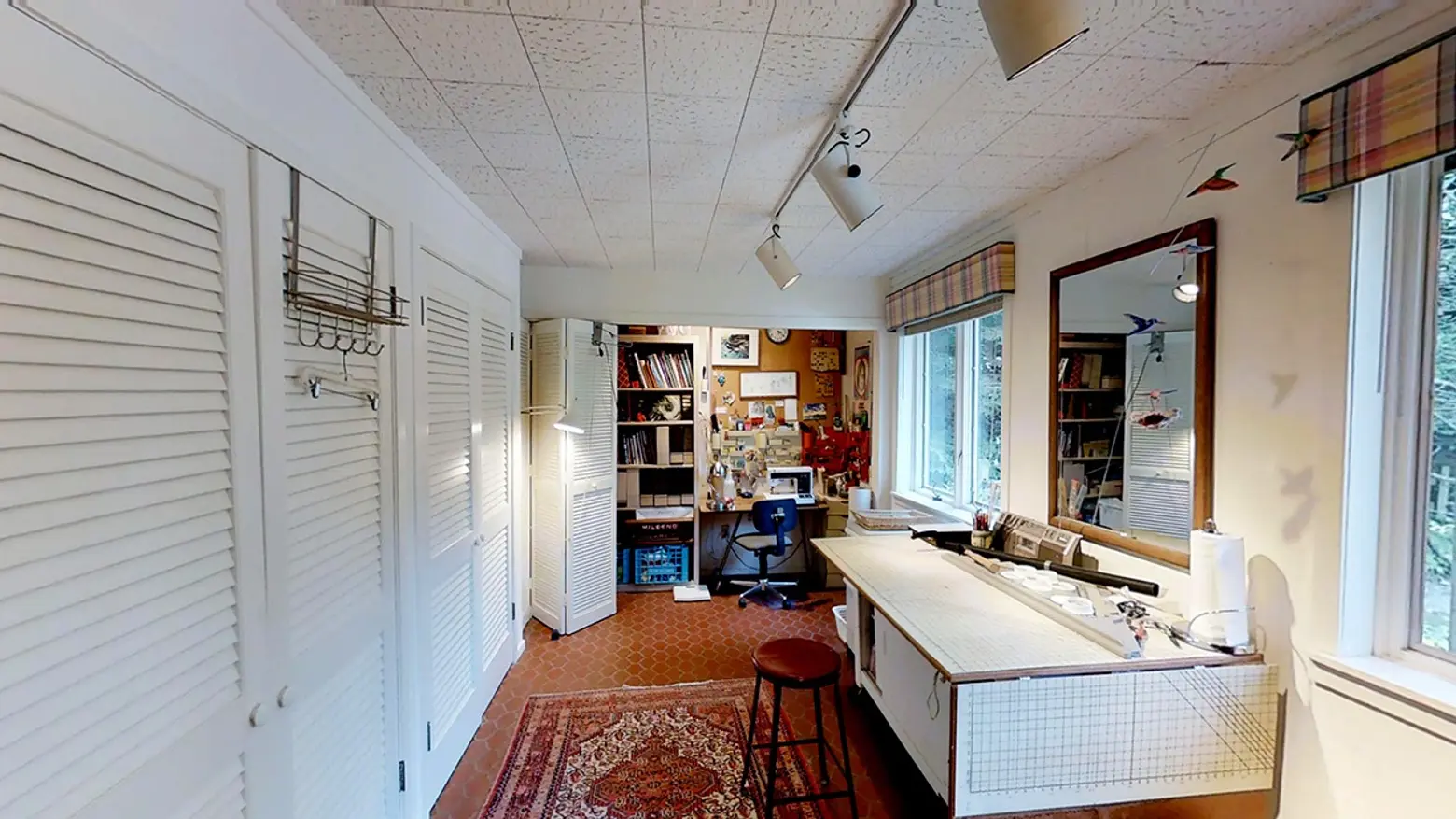 Also off the first floor, there's a room that could be used as an office or extra bedroom.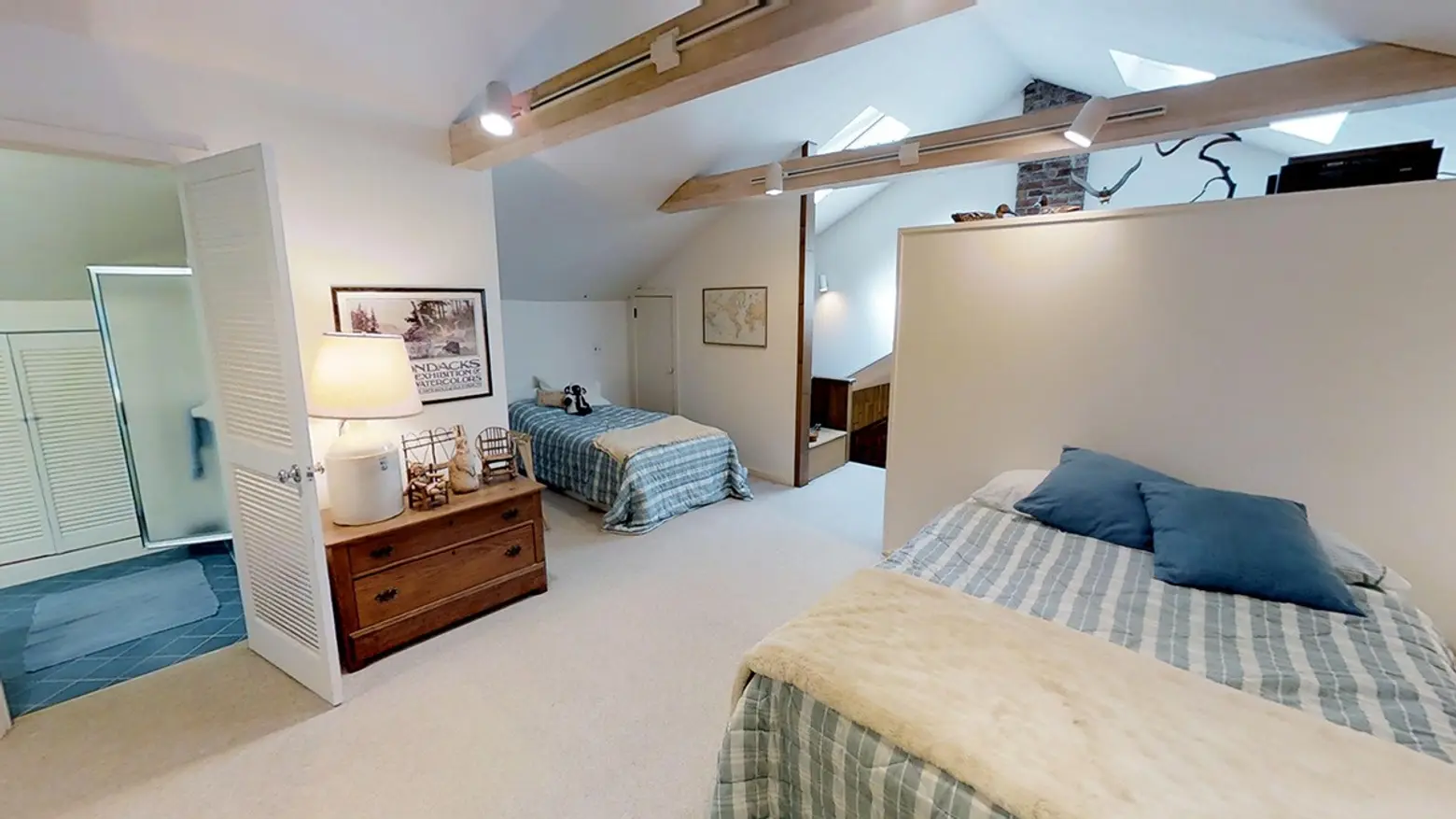 The second master bedroom is located on the upper floor, and comes with a full bath and a standup shower.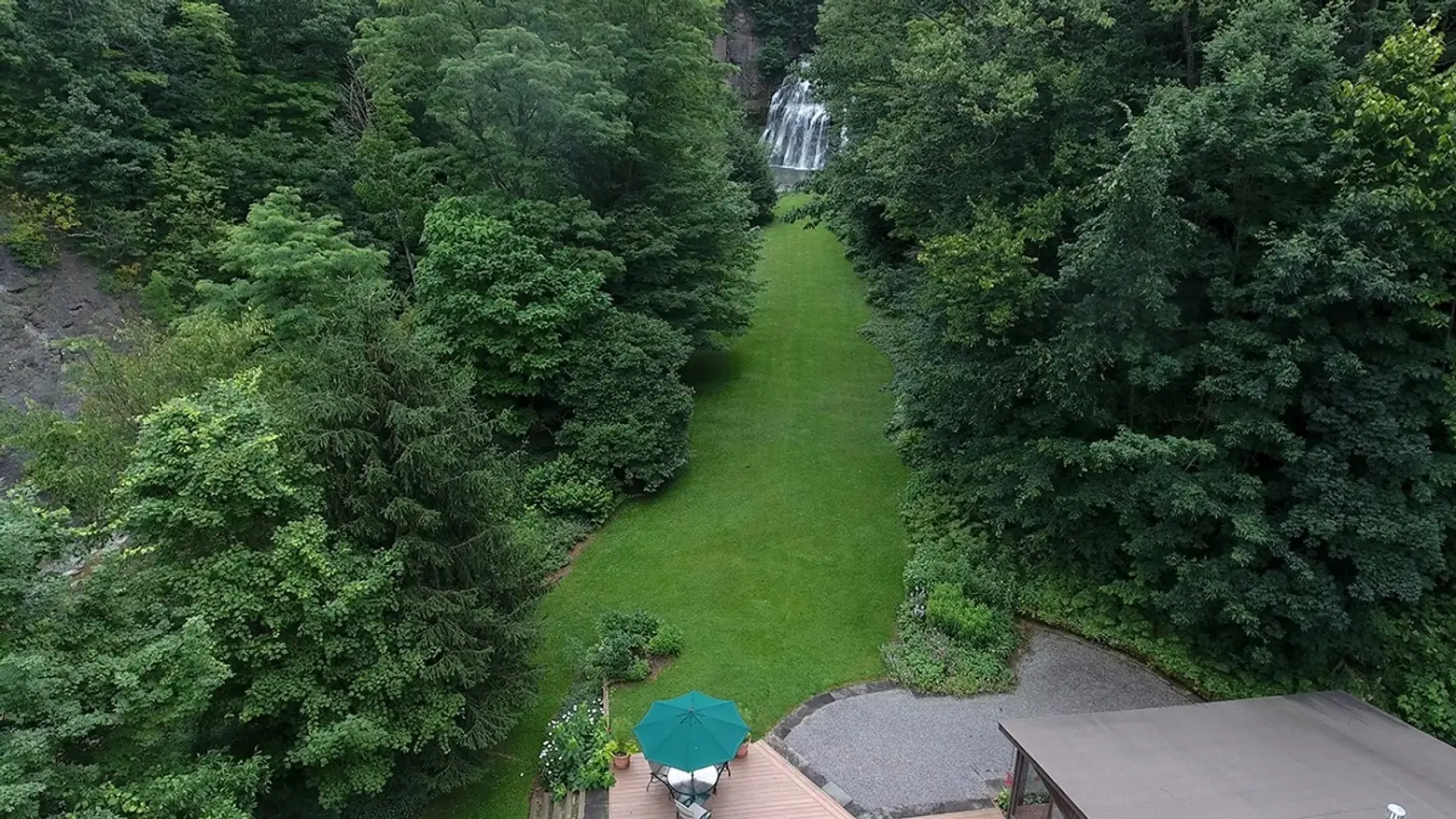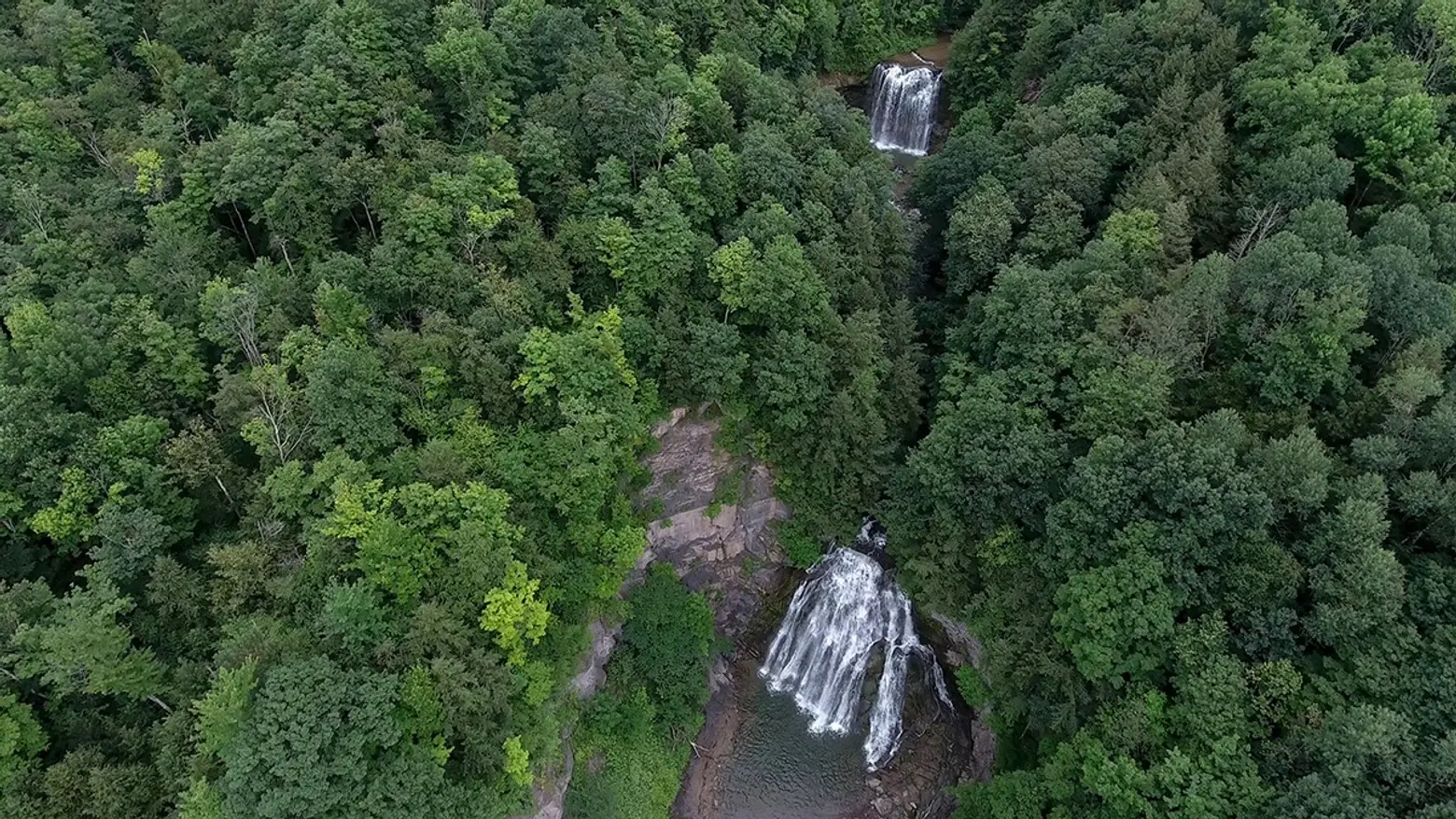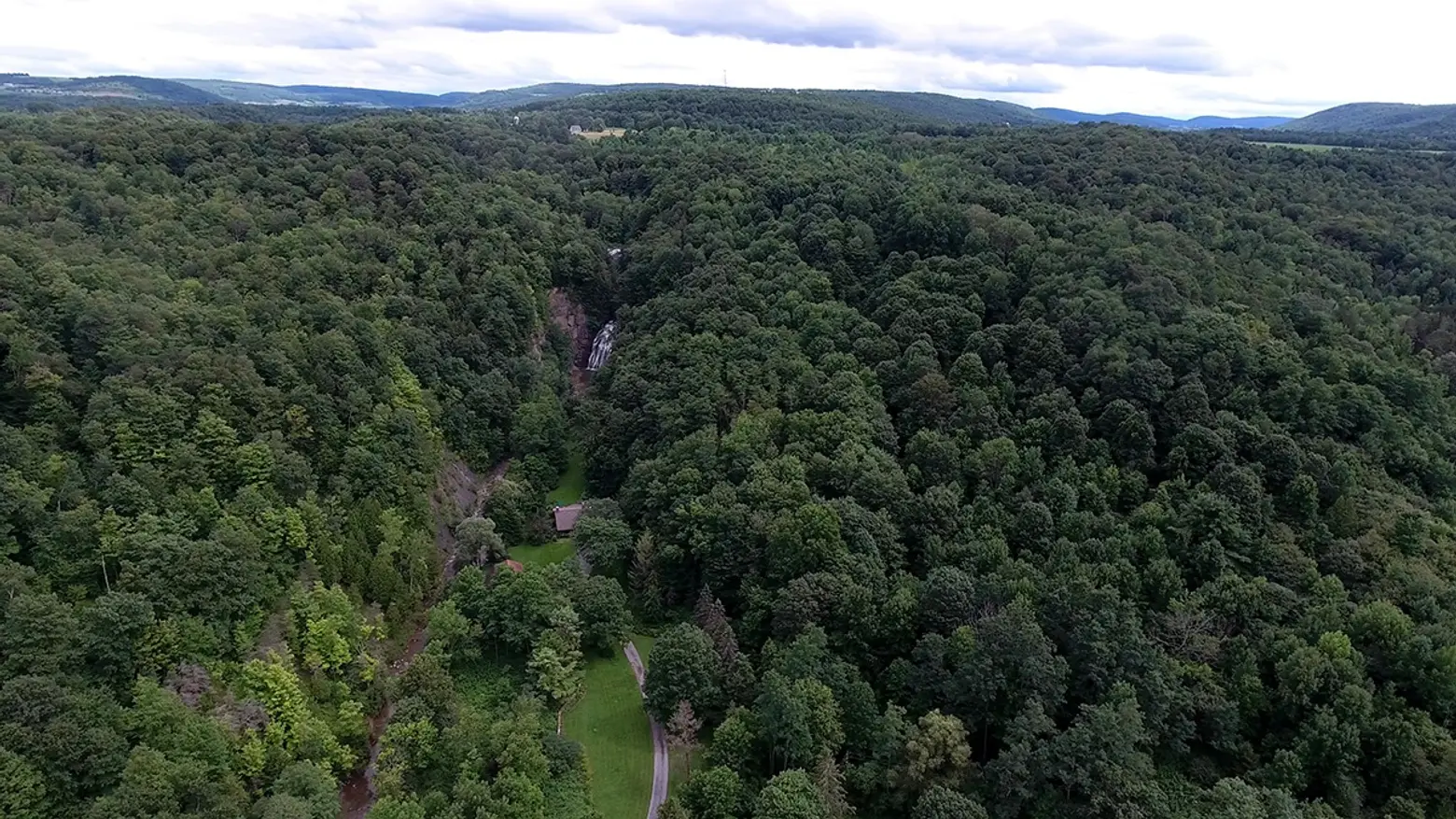 You really can't get enough of the 60 acres of scenery surrounding this home!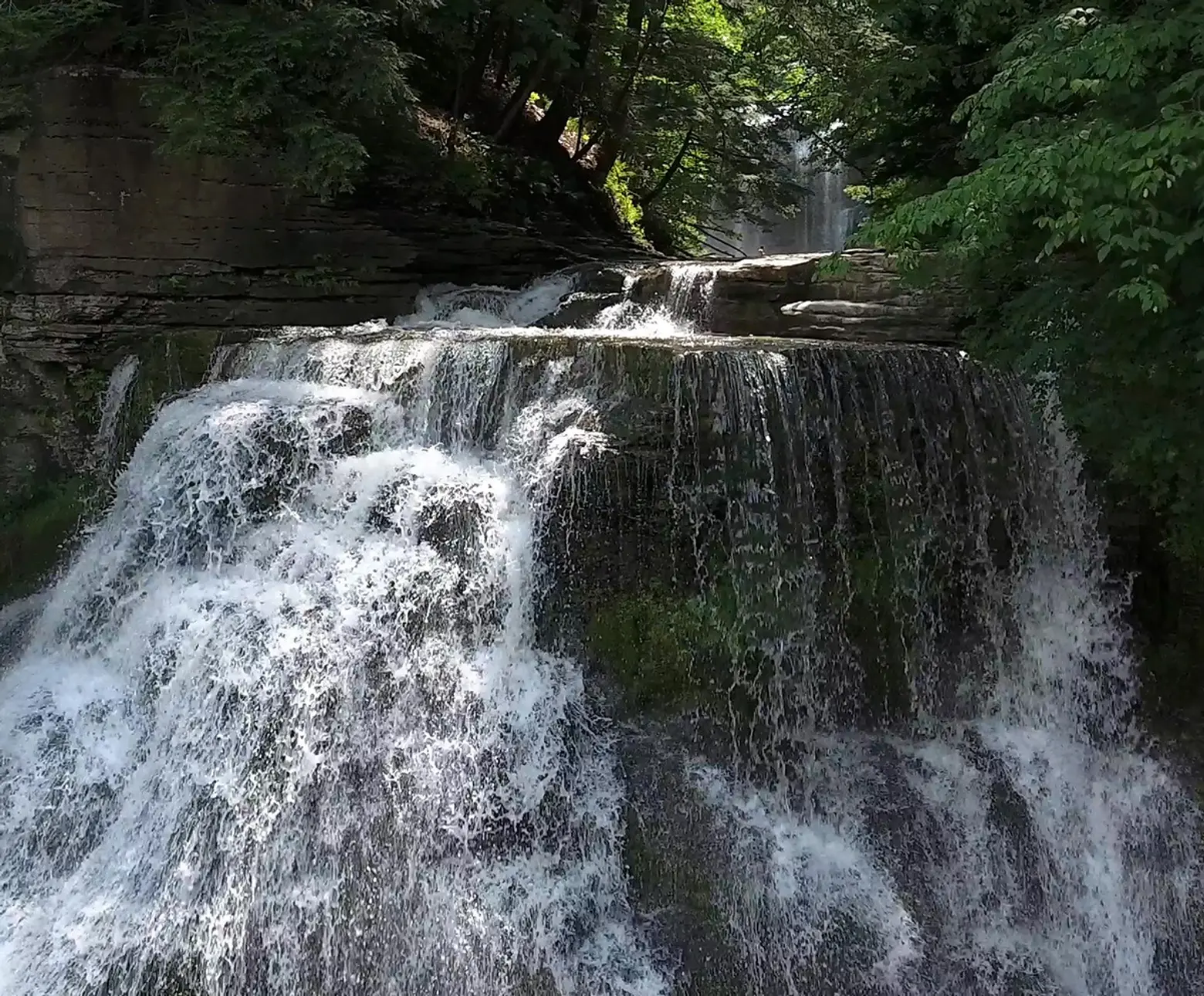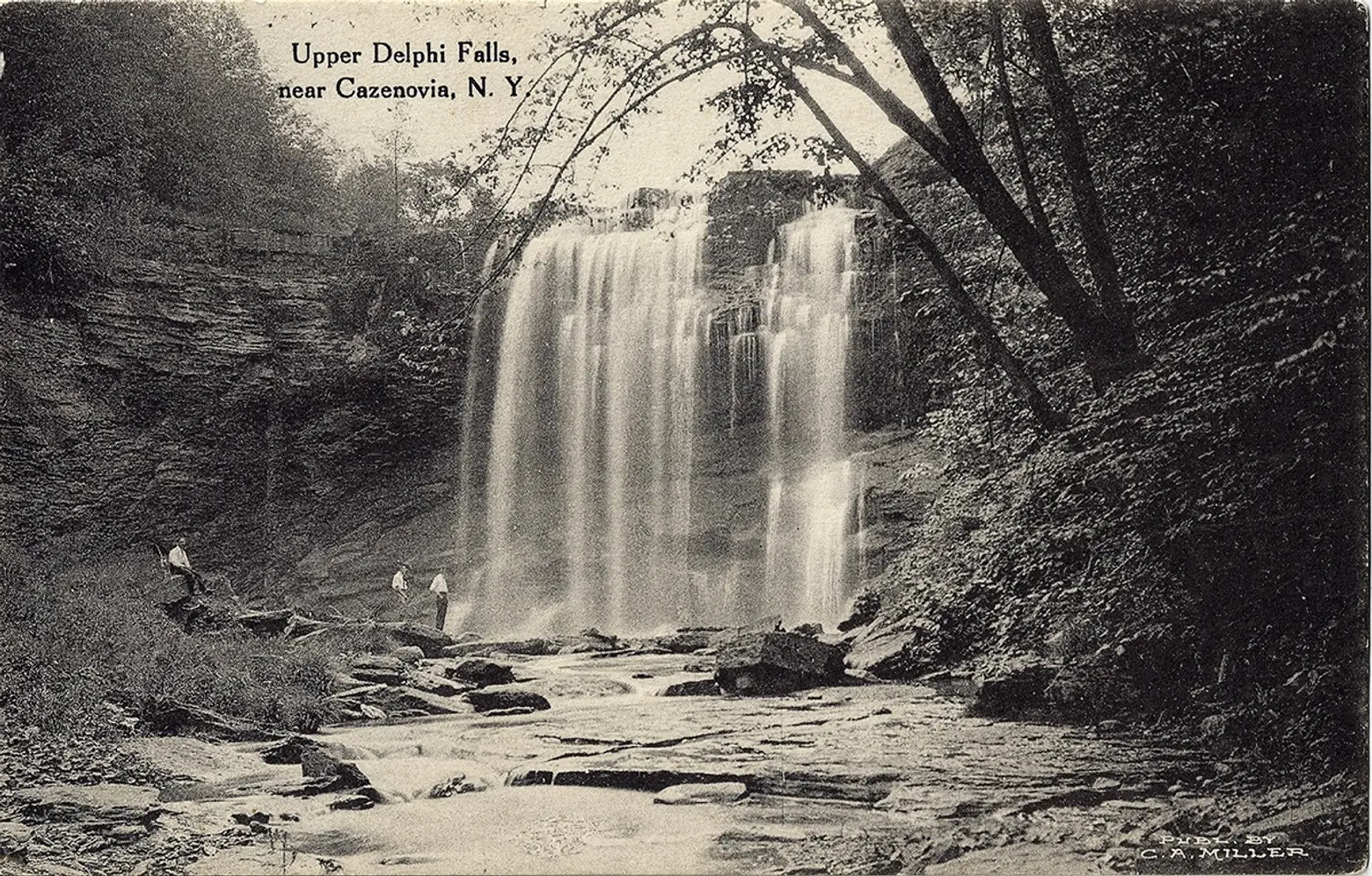 The falls boast an interesting history, with visitors dating back to the 1850s. In the 1920s, a structure was built for visiting families, though it's unclear when it came under private ownership. But now the property could be yours, for less than $1 million.
If you aren't already intrigued, be sure to look at more photos in the gallery below.
[Listing: Delphi Falls Waterfalls by Franklin Ruttan]
RELATED:
Photos courtesy of Franklin Ruttan