Own a pair of 1840s clapboard houses in Clinton Hill for $4.4M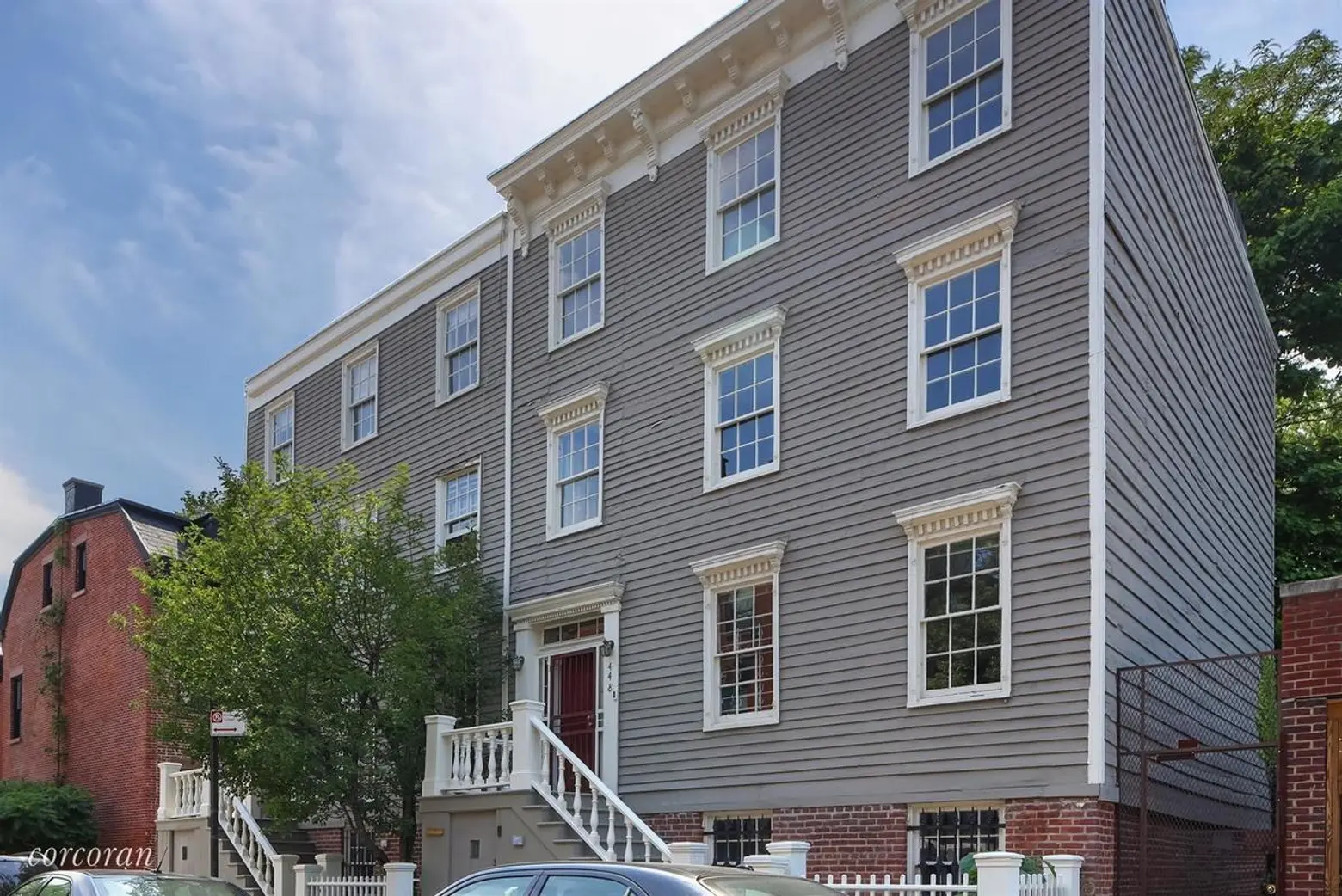 Wooden houses are certainly dispersed throughout Brooklyn, but it's a rare opportunity when one hits the market. A few months ago, we uncovered a listing for Crown Heights' oldest home, a circa-1850s wood frame. Now, a pair of rare clapboard homes have hit the market in Clinton Hill and they're even older. Numbers 448 and 450 Waverly Avenue are thought to have been built in the 1840s or even earlier, according to the neighborhood's designation report. "The unusual pair of extremely wide (25 feet) clapboard houses" are the only example of pure Greek Revival buildings in the district, and they can be yours, individually or together for $4.4 million.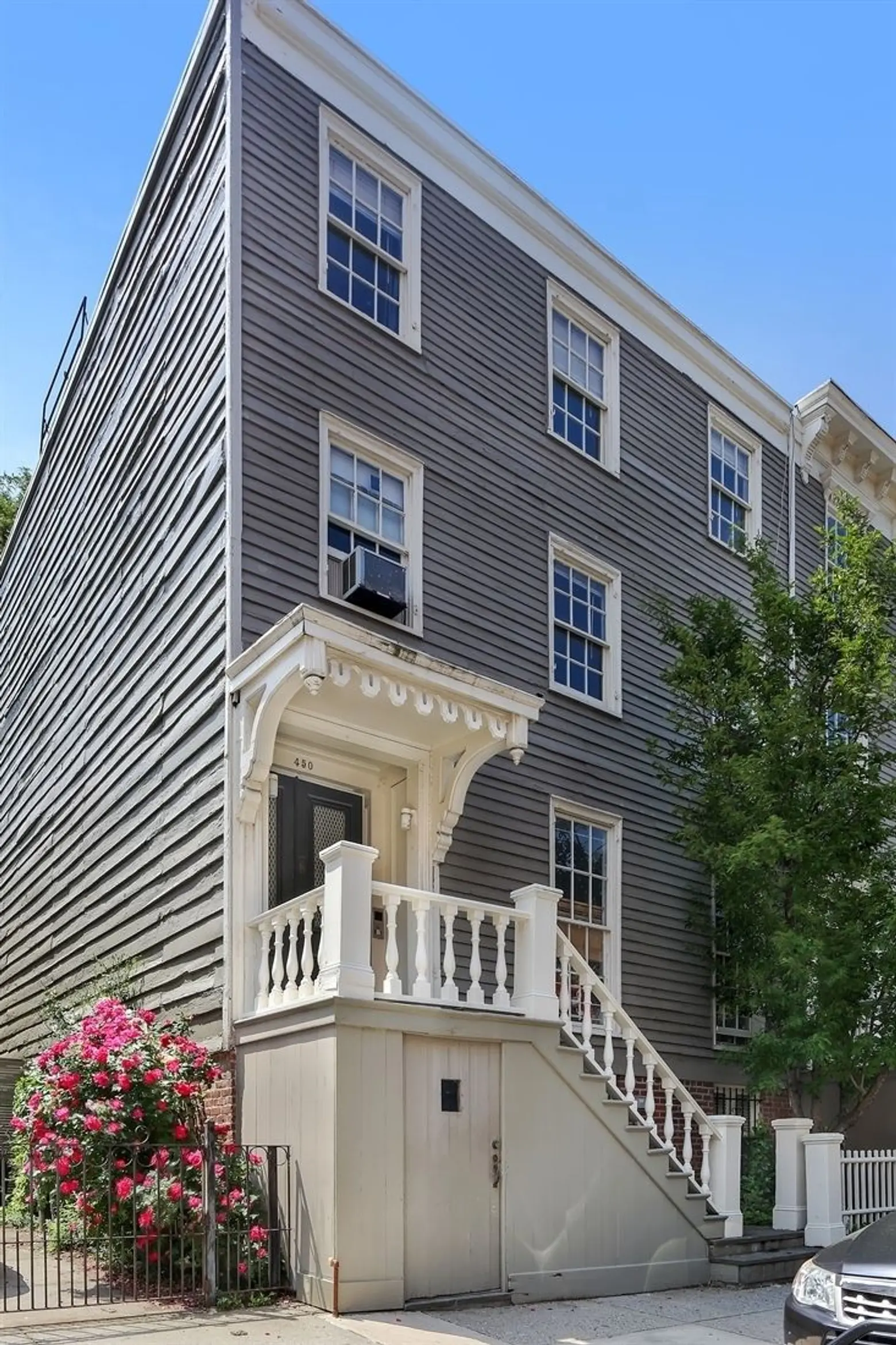 According to the listing, the houses have "served as the homes to poets, performers and Civil War heroes." Though there doesn't seem to be any records indicating the specificities of this statement, the pair has been owned by the same family for over 40 years. Both three-story frame buildings are clad in clapboard siding and raised on high brick basements. Number 448 is asking $2.1 million and 450 is asking $2.3 million. They can also be purchased together for $4.4 million.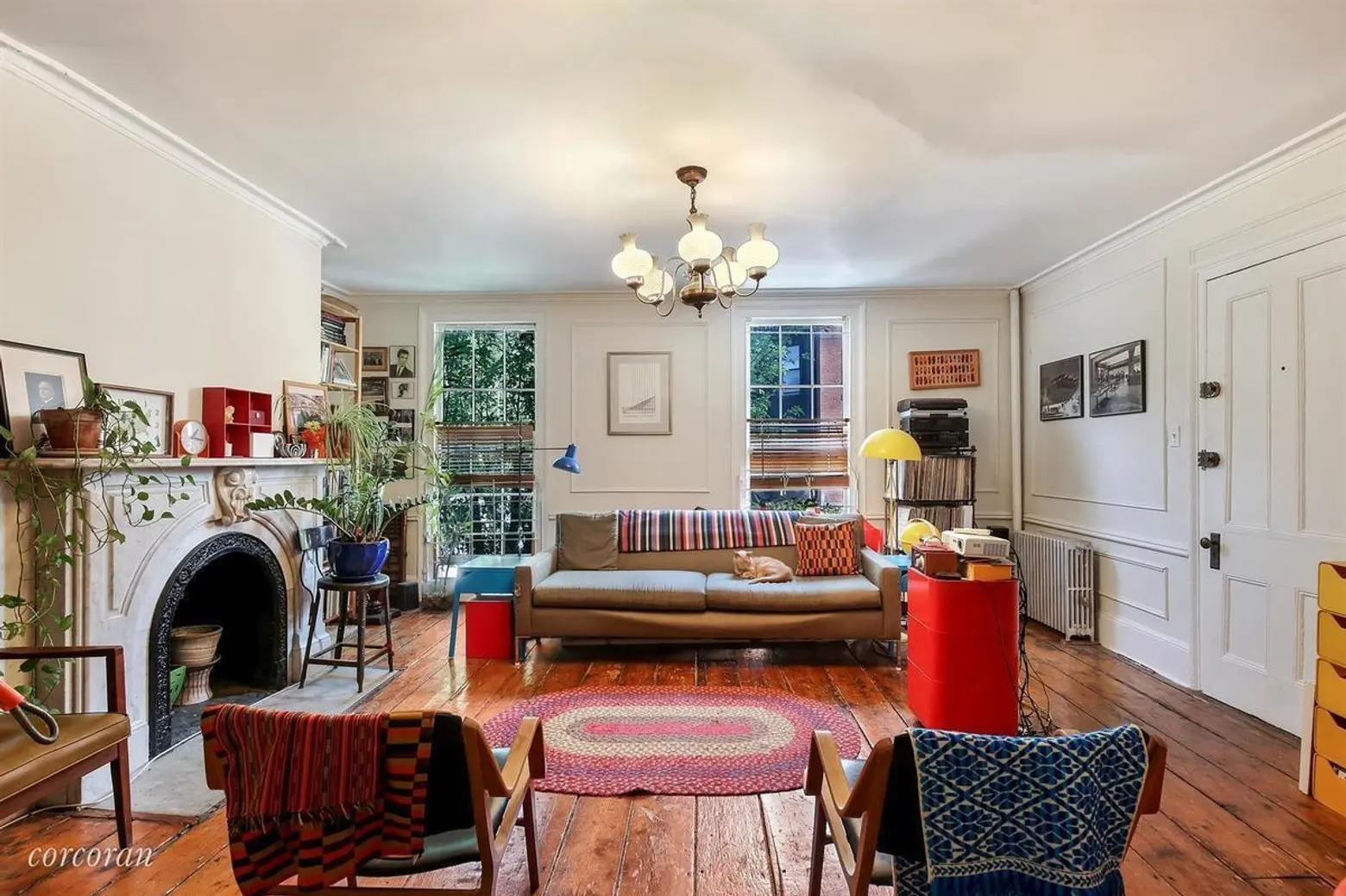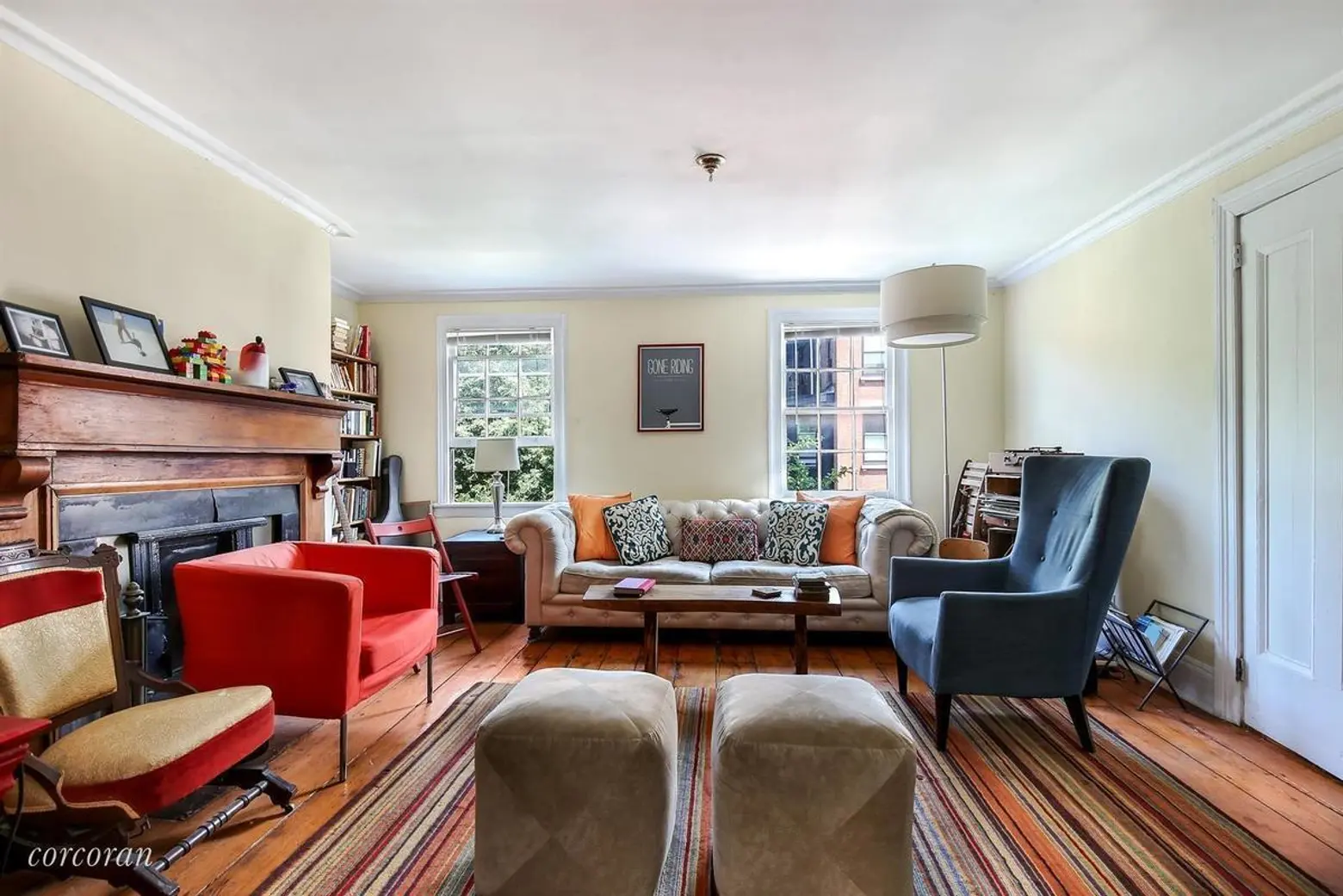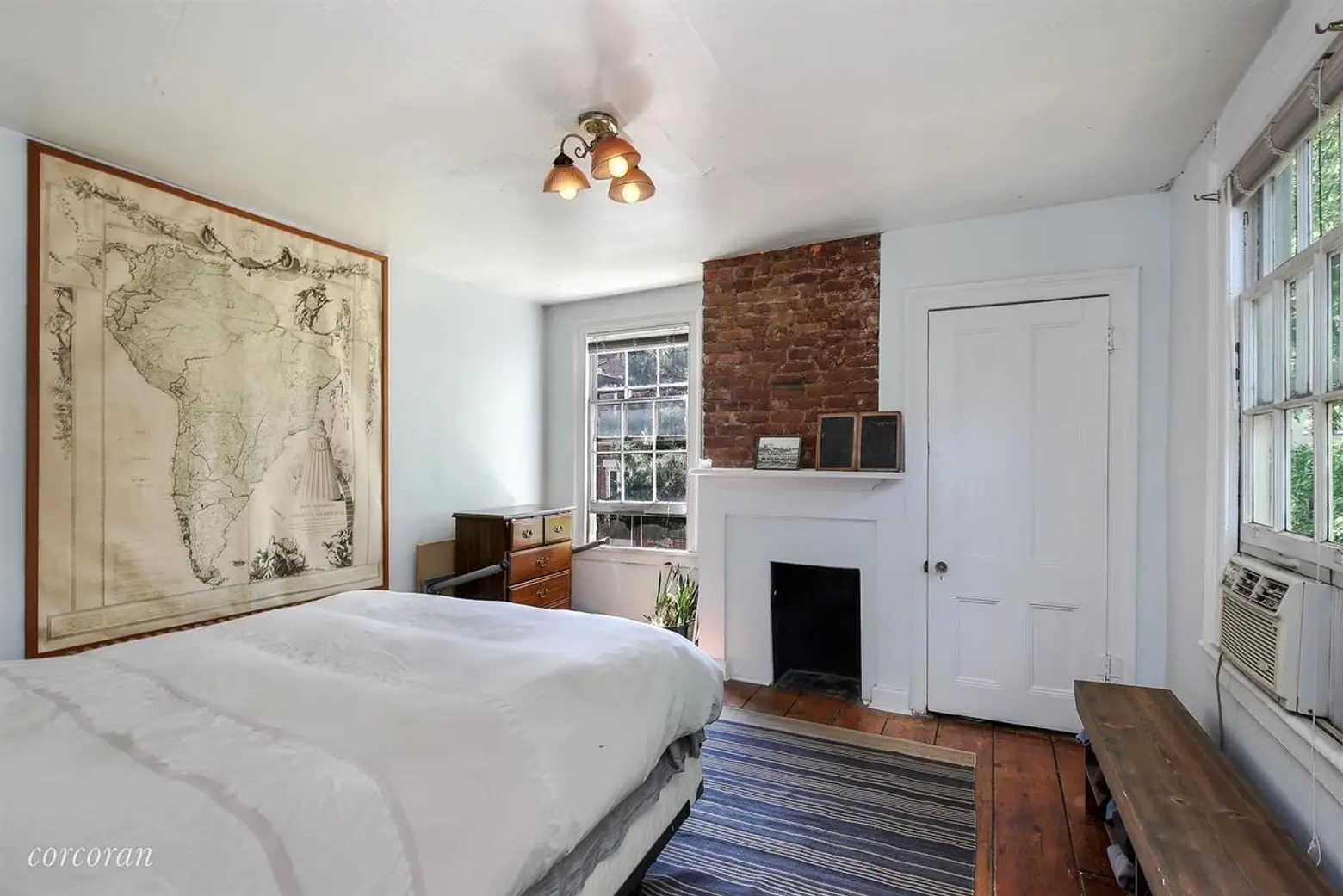 Number 450 has long been a multi-family residence. Currently, it's configured as three apartments–one two-bedroom unit and two one-bedrooms. These apartments feature period details including original mantels, wide-plank floors, and crown moldings. It also has a 500-square-foot rear addition that was added to the first two floors (hence its slightly higher price tag).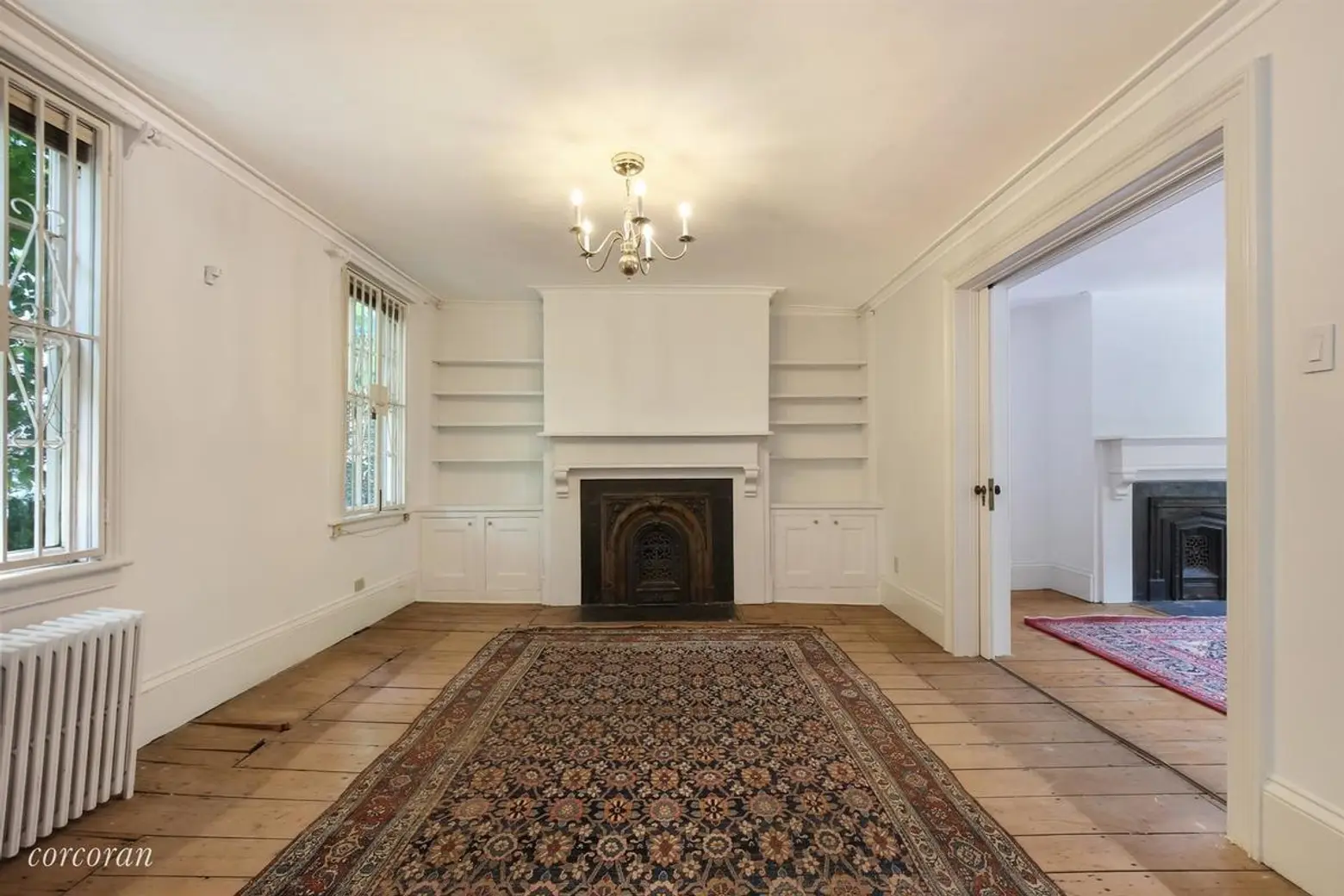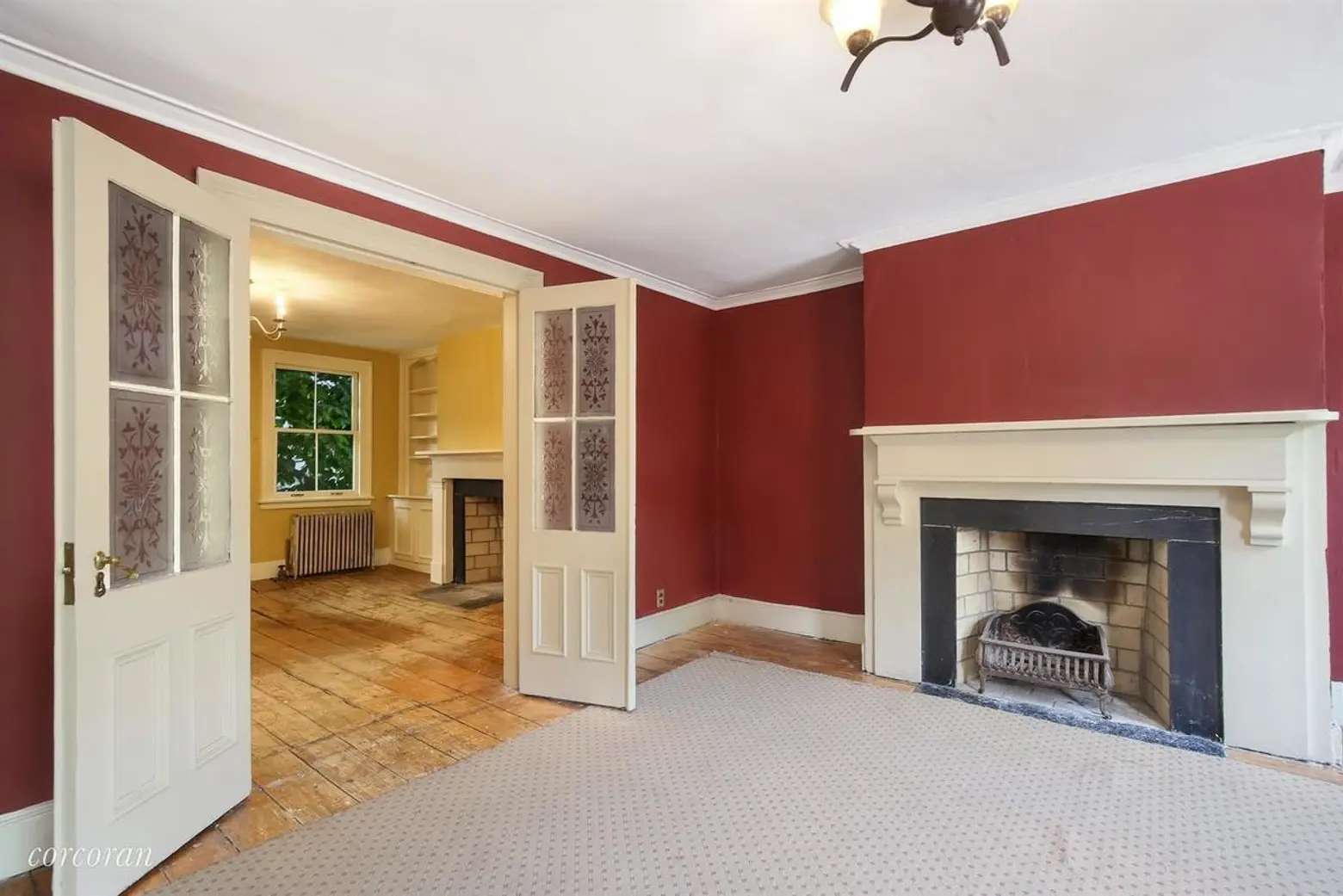 Number 448 still retains its single-family layout, offering a total of 3,500 square feet of living space, along with a plethora of historic details such as five fireplaces with marble and wood mantles, etched glass and pocket doors, wide-plank wood floors, built-ins, and crown moldings.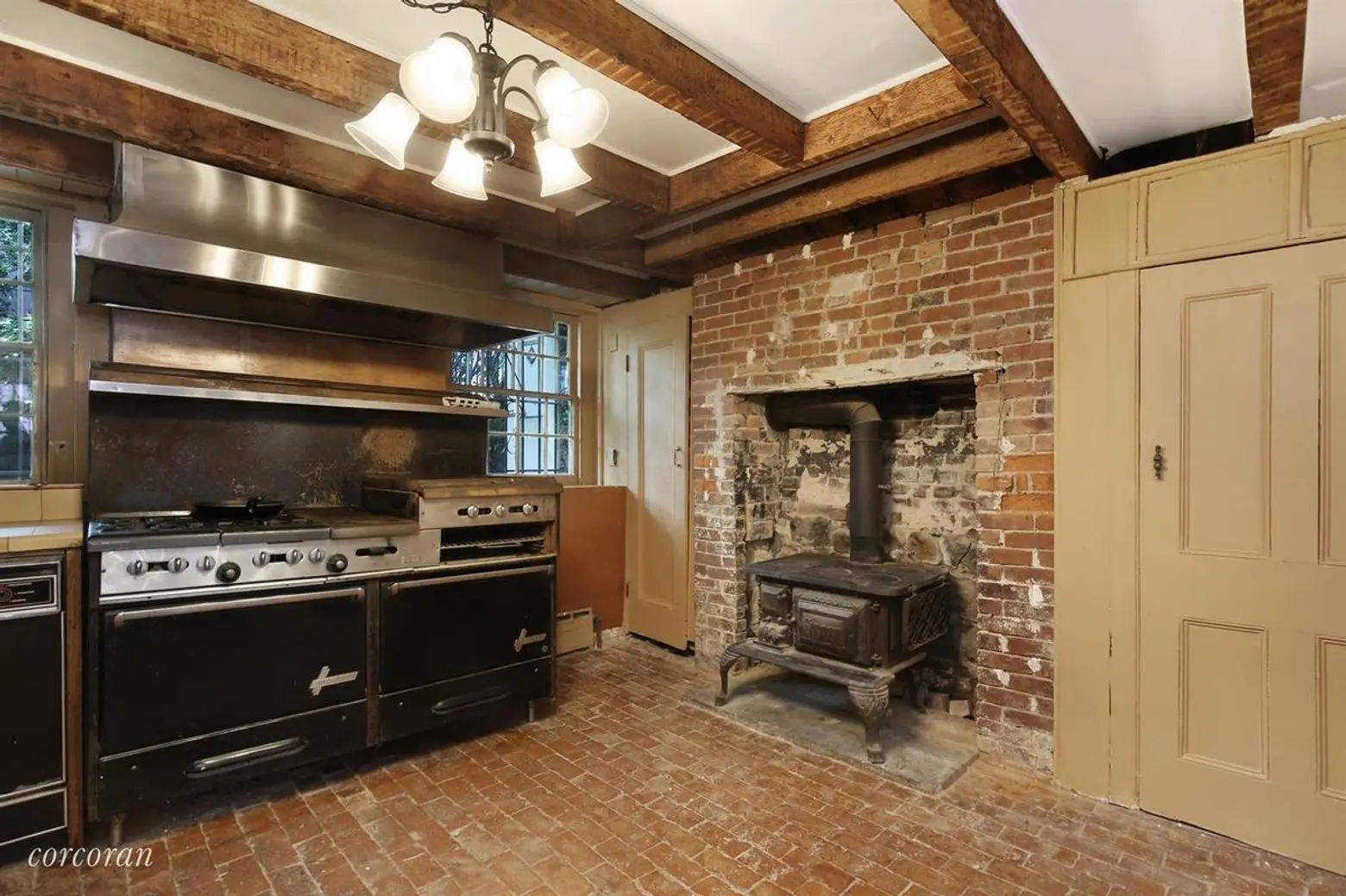 The entrance is under the stoop, where there's a dining room and a kitchen that still has its historic cast iron stove.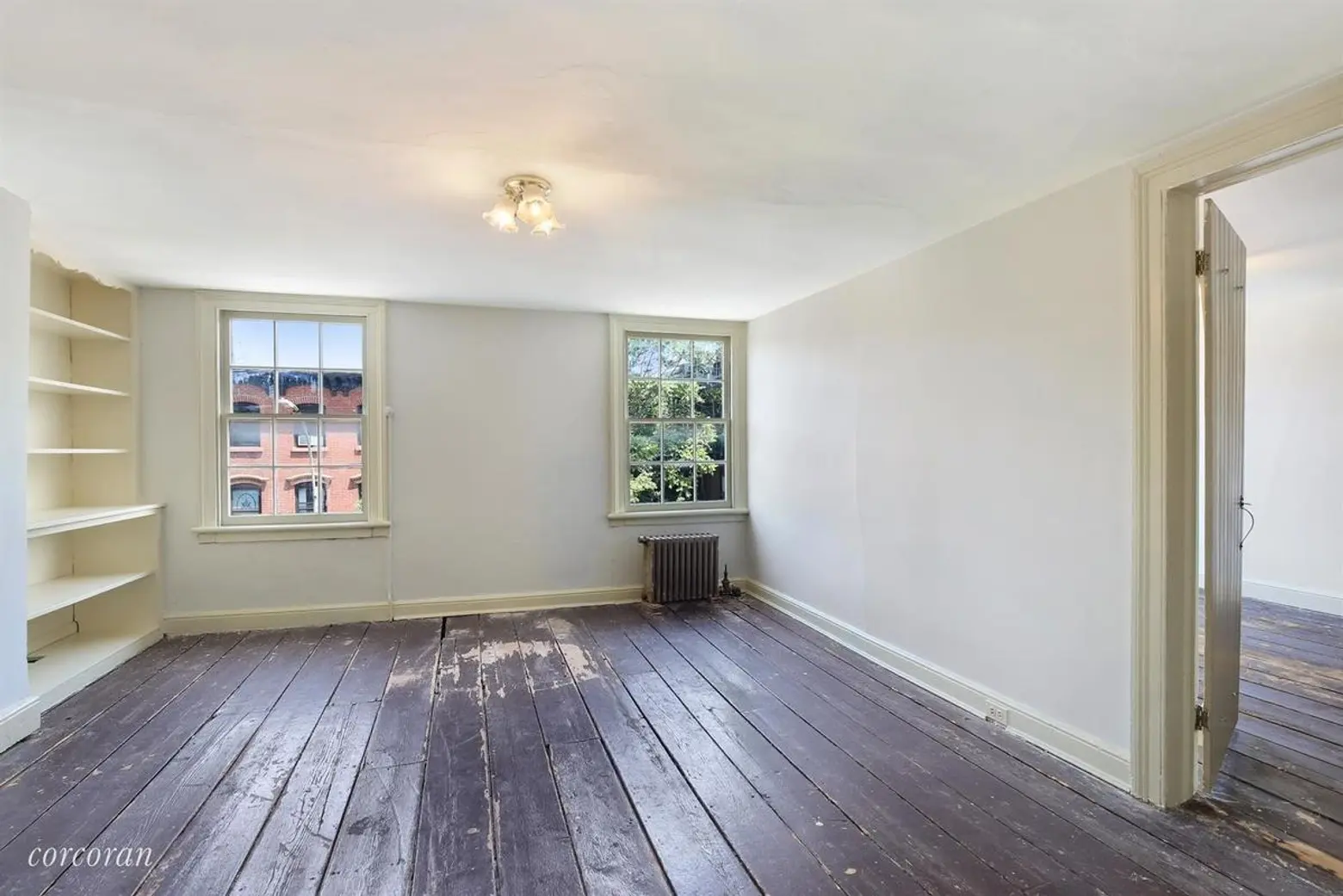 The second floor holds the master bedroom and two smaller bedrooms; two more bedrooms and an open living space are on the top floor.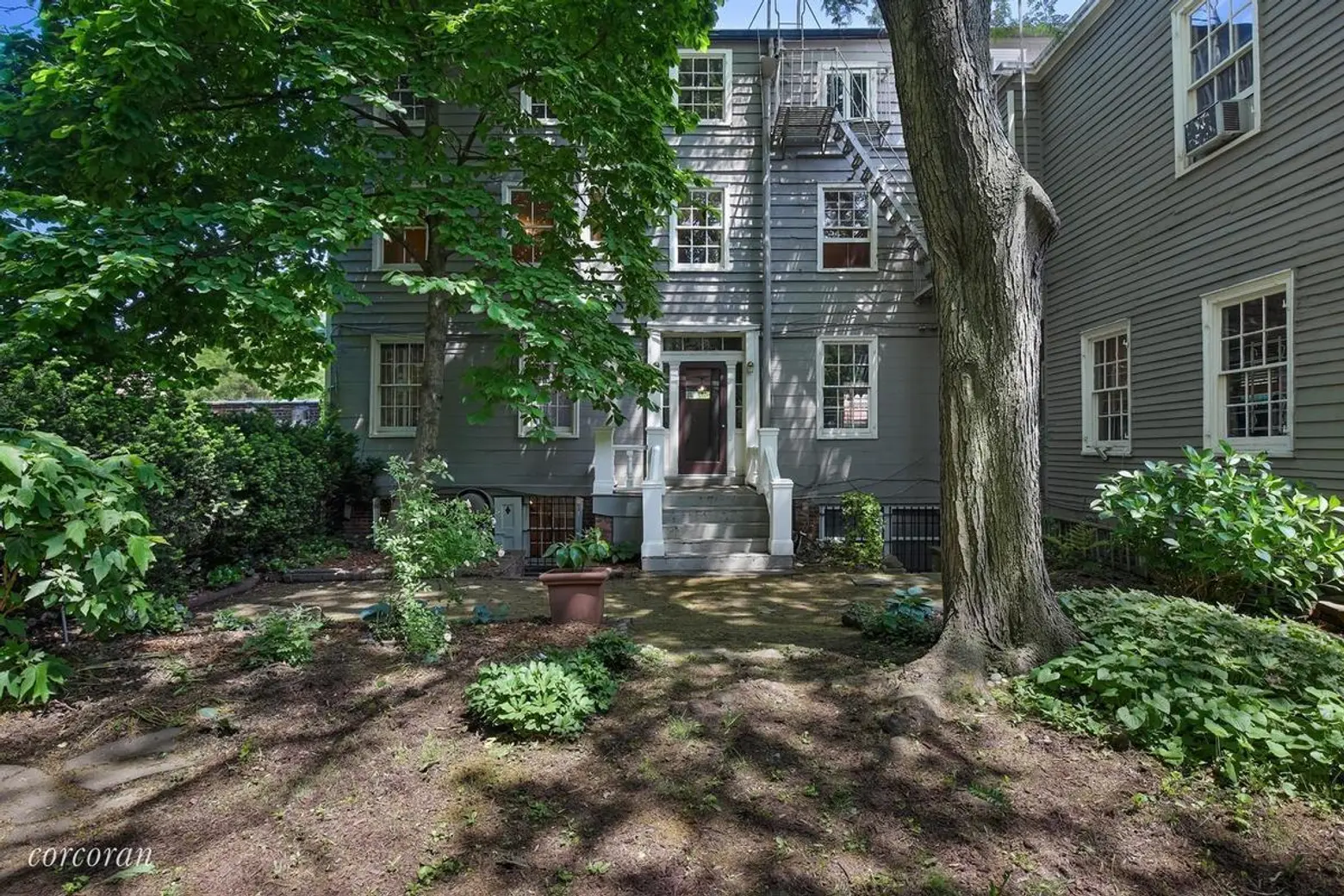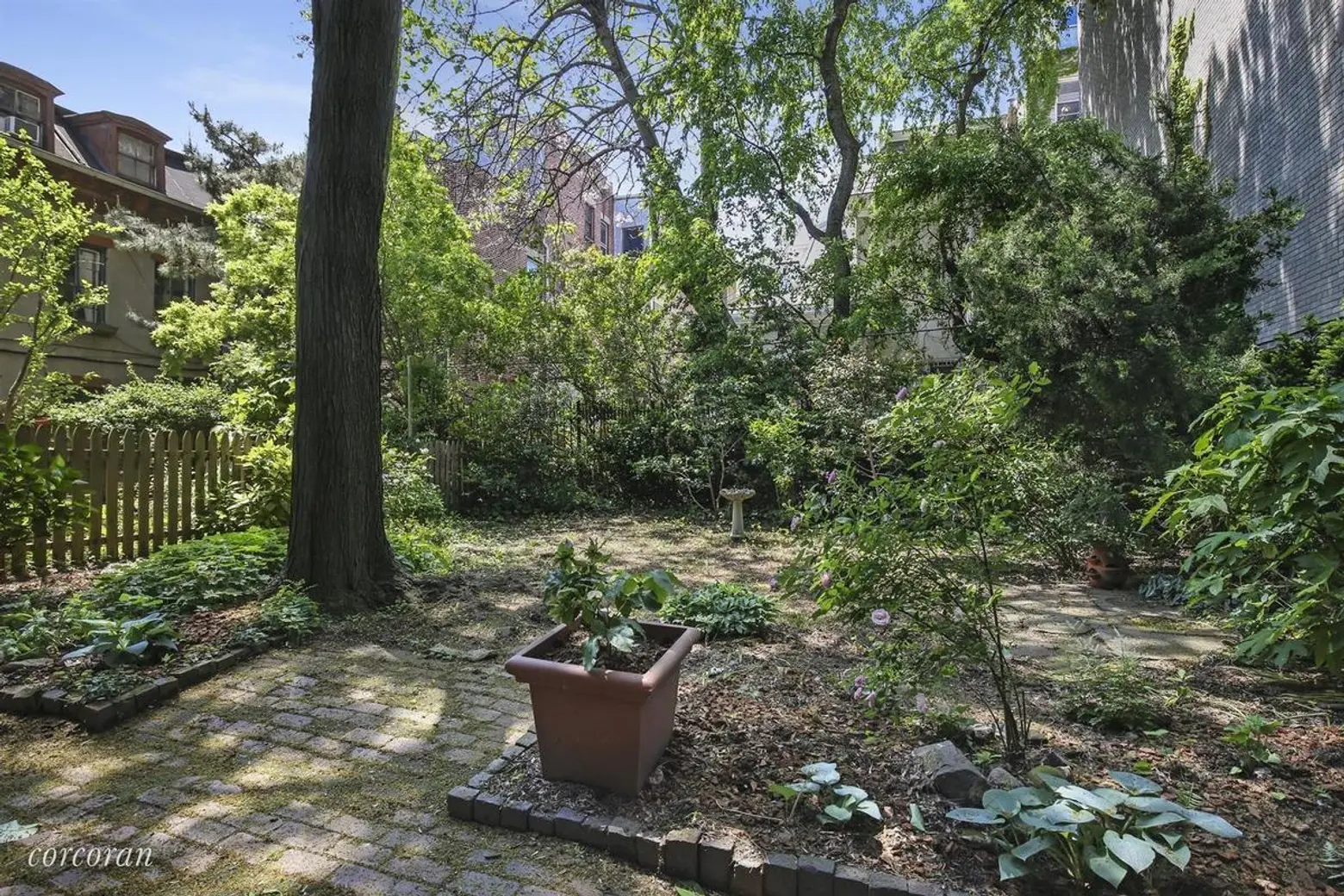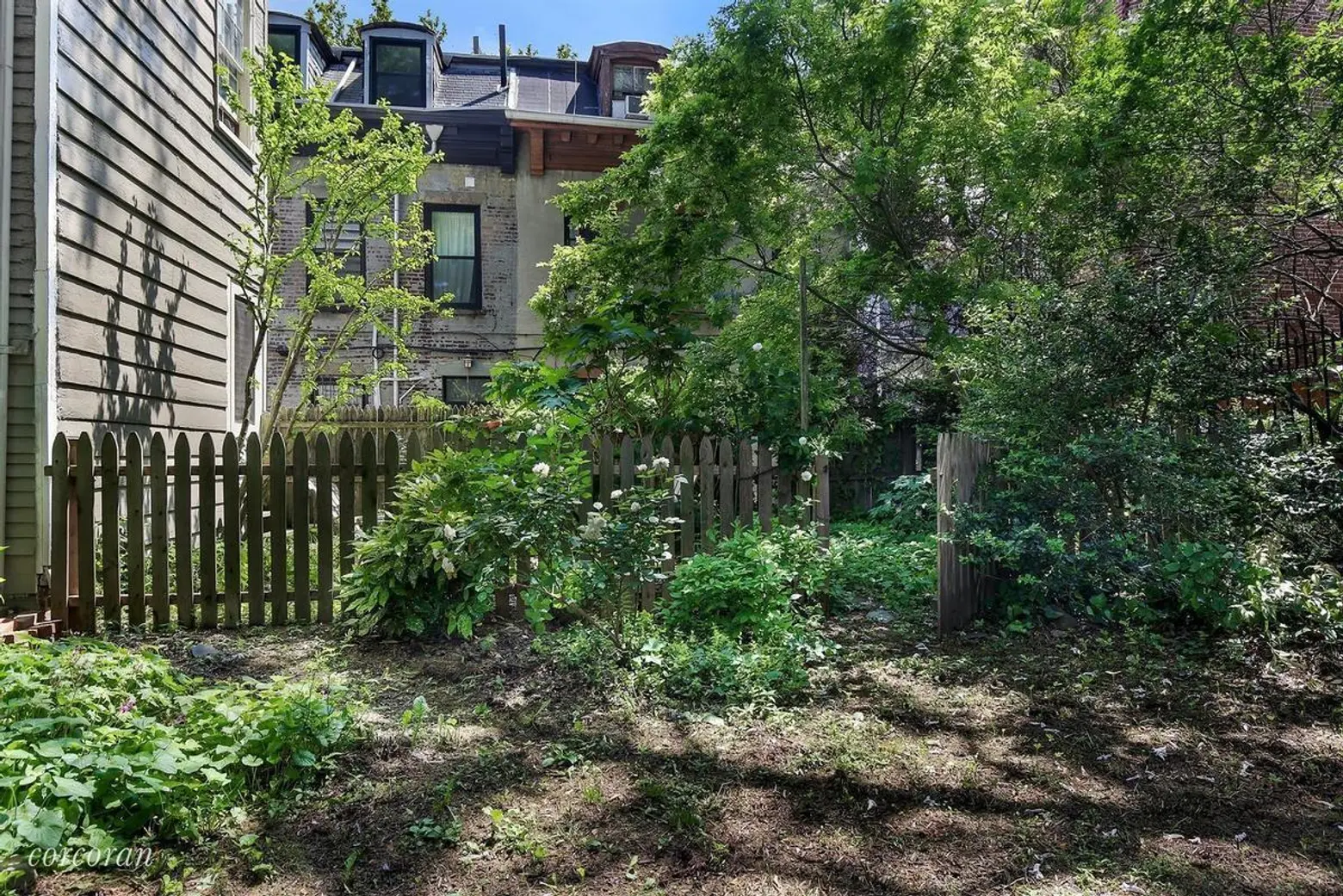 The back garden is extremely large and spacious and spans the width of both homes.
RELATED:
[Listing: 450 Waverly Avenue by Heather McMaster and Ariane Dembs of the Corcoran Group]
[Listing: 448 Waverly Avenue by Heather McMaster and Ariane Dembs of the Corcoran Group]