Orlando Bloom Looks to Flip His Tribeca Loft for $5.5M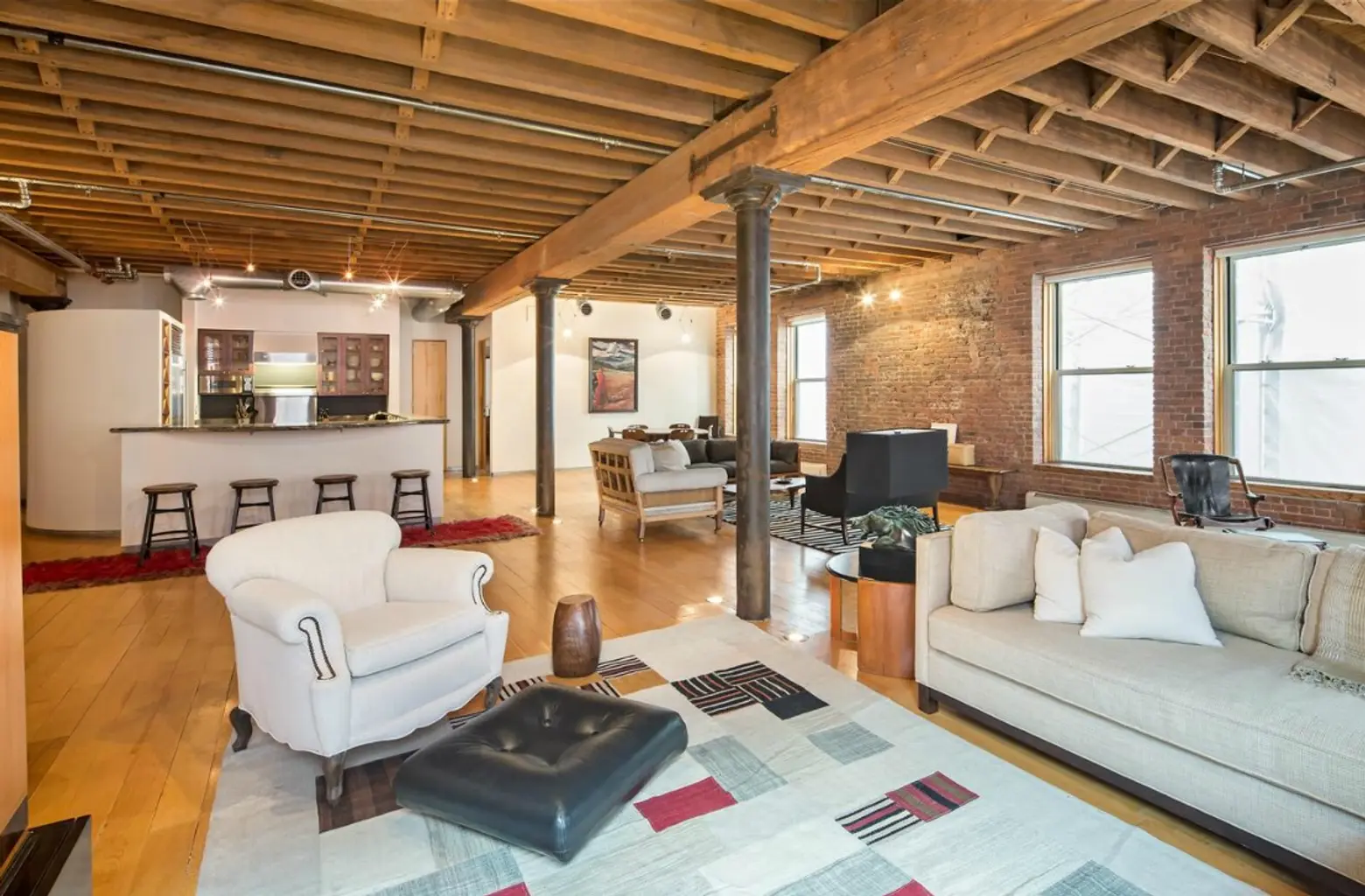 Maybe Orlando Bloom didn't like having New York's very own welcome ambassador Taylor Swift as a neighbor… because after only eight short months*, he's put his Tribeca loft back on the market. Back in June, Bloom purchased the three-bedroom apartment at the Sugarloaf Warehouse building for $4.88 million, and he's now looking to rake in just under $1 million in profit, re-listing the home for $5.5 million.
It was reported over the summer that the actor was drawn to the loft's "cast-iron columns, exposed brick walls, open chef's kitchen and wood-beamed ceilings," but clearly that wasn't enough to keep his attention.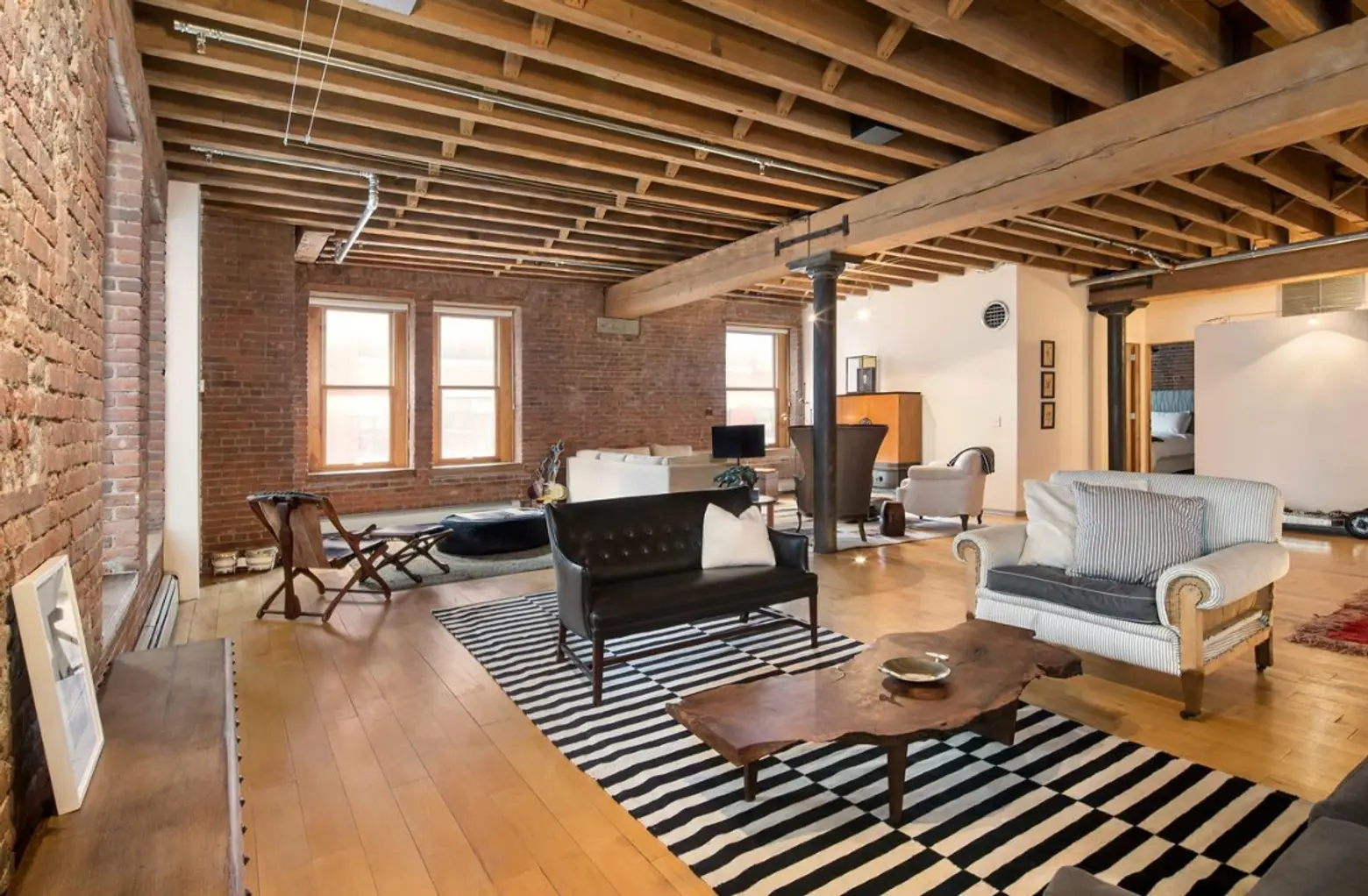 The prewar loft is wrapped by eleven oversized casement windows, offering south- and east-facing views. It features exposed brick walls, wood beamed ceilings, hardwood flooring and original cast iron columns throughout. Thanks to ample wall space and high ceilings, it's perfect for showcasing one's art collection.
The open chef's kitchen boasts top-of-the-line appliances, a built-in wine rack, and a spacious granite-topped bar.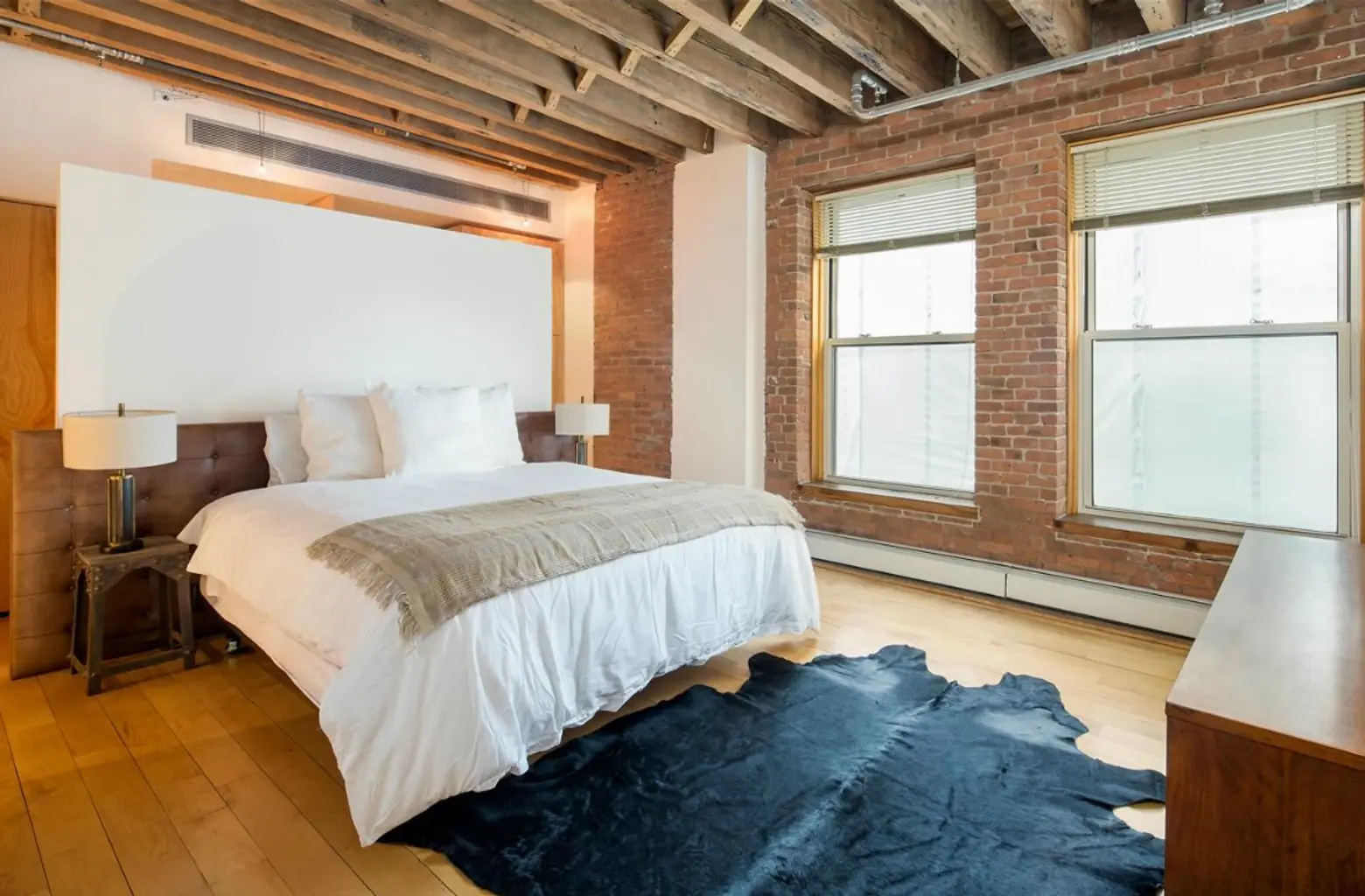 A private, winged master suite comes complete with a walk-in closet and spa-like master bath. There's also two additional bedrooms.
We wonder if Miss Swift is going to write a neighbor-breakup song about this…
[Related: Orlando Bloom Purchases Tribeca Loft for $4.88 Million]
[Listing: 155 Franklin Street, 4S by Raphael De Niro, Maggie Leigh Marshall, and Evangelos Karras of Douglas Elliman]
[Via CityRealty]
*Editors note 2/19: Bloom's apartment went into contract in June 2014  (as reported by the NY Post) and closed in September 2014. Bloom's flip attempt comes just five months after purchase, not eight.
Photos via Douglas Elliman