NYC's Zombie Houses: Why more homes are vacant and abandoned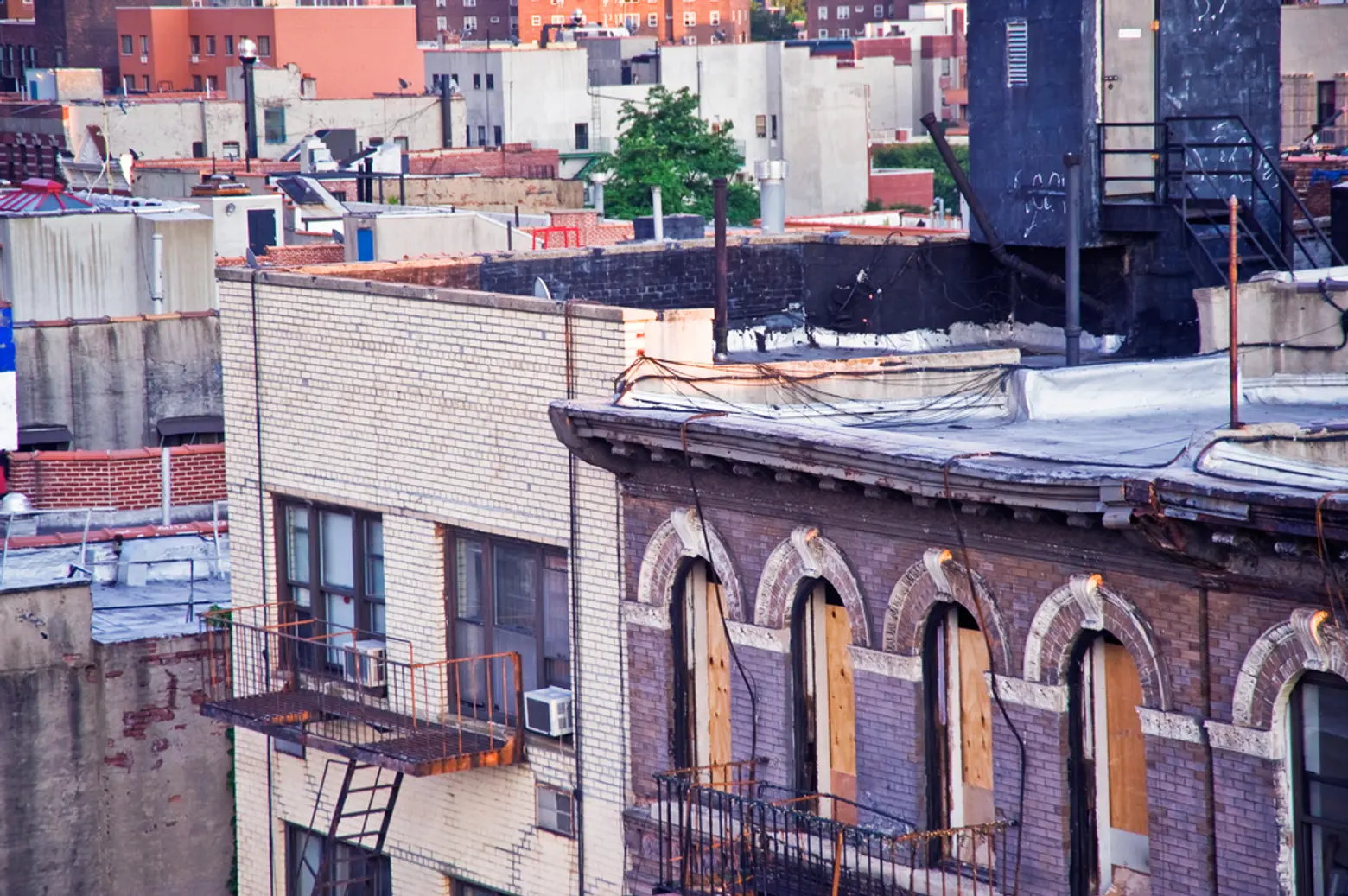 As recently reported on 6sqft, the number of vacant homes in New York City continues to rise. The Census Bureau's Housing and Vacancy Survey found that the number of unoccupied apartments citywide has grown 35 percent since 2014. While a majority of the city's 247,977 empty units are empty for a legitimate reason—for example, they are currently awaiting the arrival of a new occupant, being renovated, or are seasonally occupied—among the city's currently vacant homes are a small percentage of homes known as "zombie homes." Usually vacant and deteriorating, in some cases, these homes have been abandoned by owners who are behind on their mortgage payments and in other cases, the homes have already been taken over by a lender.
The issue has become so problematic that last April, the city —prompted by the passing of the New York State Zombie Property and Foreclosure Prevention Act of 2016, or "Zombie Law"—decided it was time to tackle the zombie home problem head-on.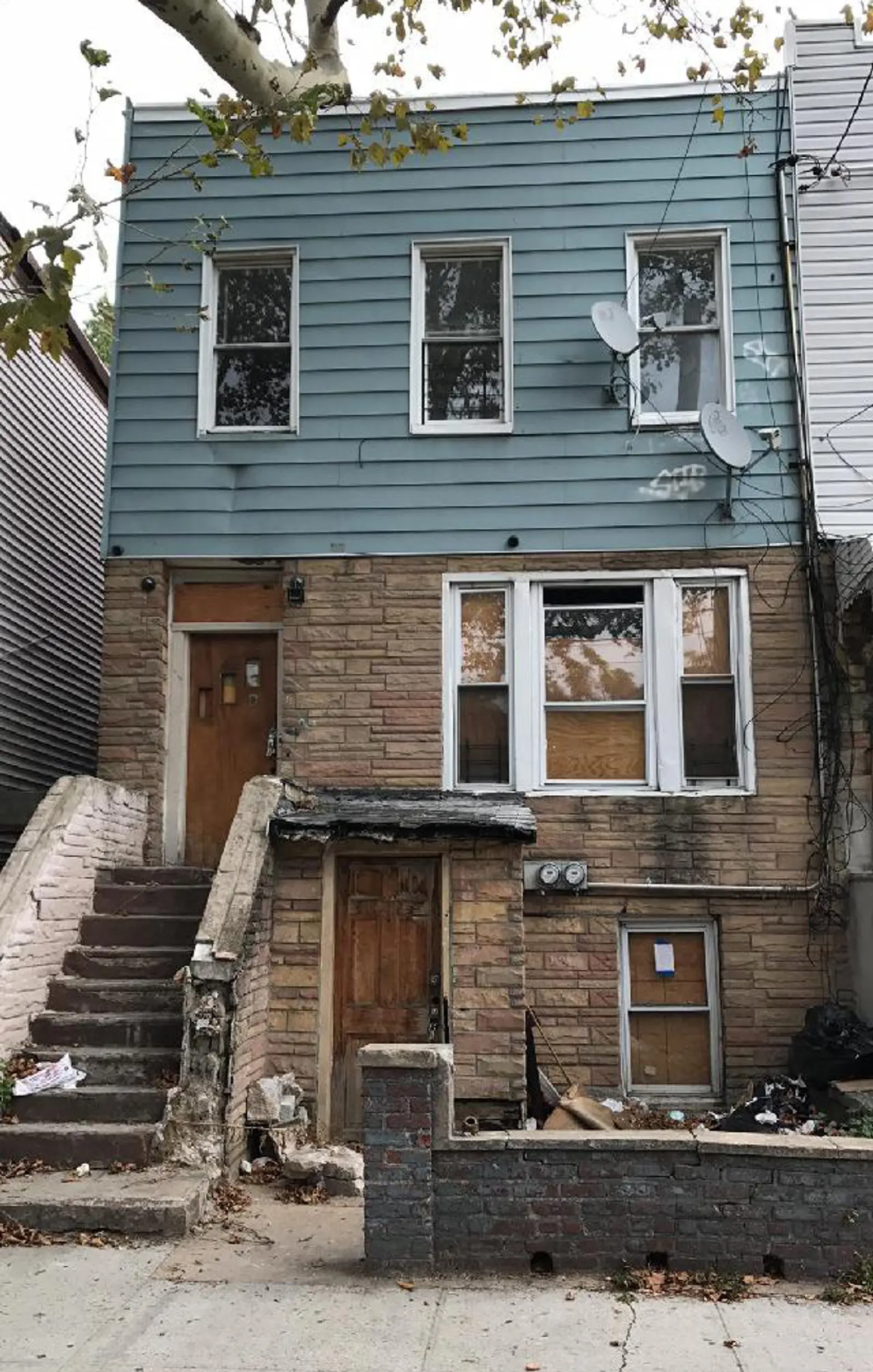 Via NYC HPD
Why Zombie Homes Are a Problem
Notably, this is not the first time city officials have struggled with zombies on the housing market. In the 1970s to 1980s, many owners choose to divest rather than pay the taxes and upkeep on walkups in the Lower East Side. While it may now sound shocking, at the time, many owners believed that divesting was smarter than hanging on to their Lower East Side and East Village properties. Since the foreclosure crisis and Hurricane Sandy, however, it is primarily single-family dwellings rather than multi-unit buildings that have been left abandoned by owners.
Zombie homes are generally considered a problem for two reasons. First, there is a concern that they deflate the value of surrounding properties and even entire neighborhoods. Second, in some cases, there is also a fear that these homes pose a danger to local residents. As Governor Cuomo emphasized when he announced the New York State Zombie Property and Foreclosure Prevention Act of 2016,"With these new programs, we are taking action to crack down on these neighborhood blights, and help more New Yorkers achieve and maintain the American Dream of homeownership."
Among other requirements, the state's so-called "Zombie Law" places increased pressure on lenders and servicers to inspect, secure, maintain, and report zombie homes to the New York State Department of Financial Services. To help ensure this is actually happening, last July, New York City's Housing and Preservation Department (HPD) launched an initiative designed to collect evidence of zombie homes that are not being maintained in order to share the data with the New York City Law Department, which will in turn pursue legal action against the negligent banks and servicers in question. In addition to ensuring the Zombie Law is enforced, the HPD initiative has two other notable goals: To develop policy strategies to address abandonment and distress and to return zombie homes to productive use, and connect struggling homeowners to foreclosure prevention resource.
What the Zombie Homes Initiative Accomplished
A representative from HPD told 6sqft that since July 2017, the HPD's Zombie Homes Initiative has completed 370 exterior surveys of likely zombie homes. Notably, the department hopes to complete 500 surveys by the end of their project in July 2018. HPD has also completed a "scoring model" to create a list of likely zombie homes, which they suspect will ultimately range from 2,000 to 4,000 homes citywide. In addition to identifying Zombie homes, HPD has sent letters to 22 servicers informing them of maintenance issues at 101 properties in their portfolios, referred 11 properties to the Law Department for potential legal action and made 8,500 "robocalls" to homeowners to inform them of foreclosure prevention resources.
The battle of the zombie home won't be fought by HPD officials alone. In many respects, it will only be won if everyone pitches in, and that includes concerned neighborhoods. HPD encourages anyone worried about a zombie home in their neighborhood to fill out their Zombie Homes Information Form. To complete the form, you'll need to know the zombie home's address, how long the property appears to have been vacant, and any specific maintenance issues that need immediate attention. To encourage New Yorkers to join the battle, HPD even gives one the option of sending their complaint anonymously. However, if you think your neighboring zombie home presents imminent danger—for example, it is likely home to illegal activity—skip the HPD form and call 911. If the danger is serious but not imminent, HPD encourages you to call 311 to report the problem whether it is an overgrown lot, standing water, or a dirty or ill-repaired sidewalk.
RELATED: