Here are the five NYC streets getting a 'Black Lives Matter' mural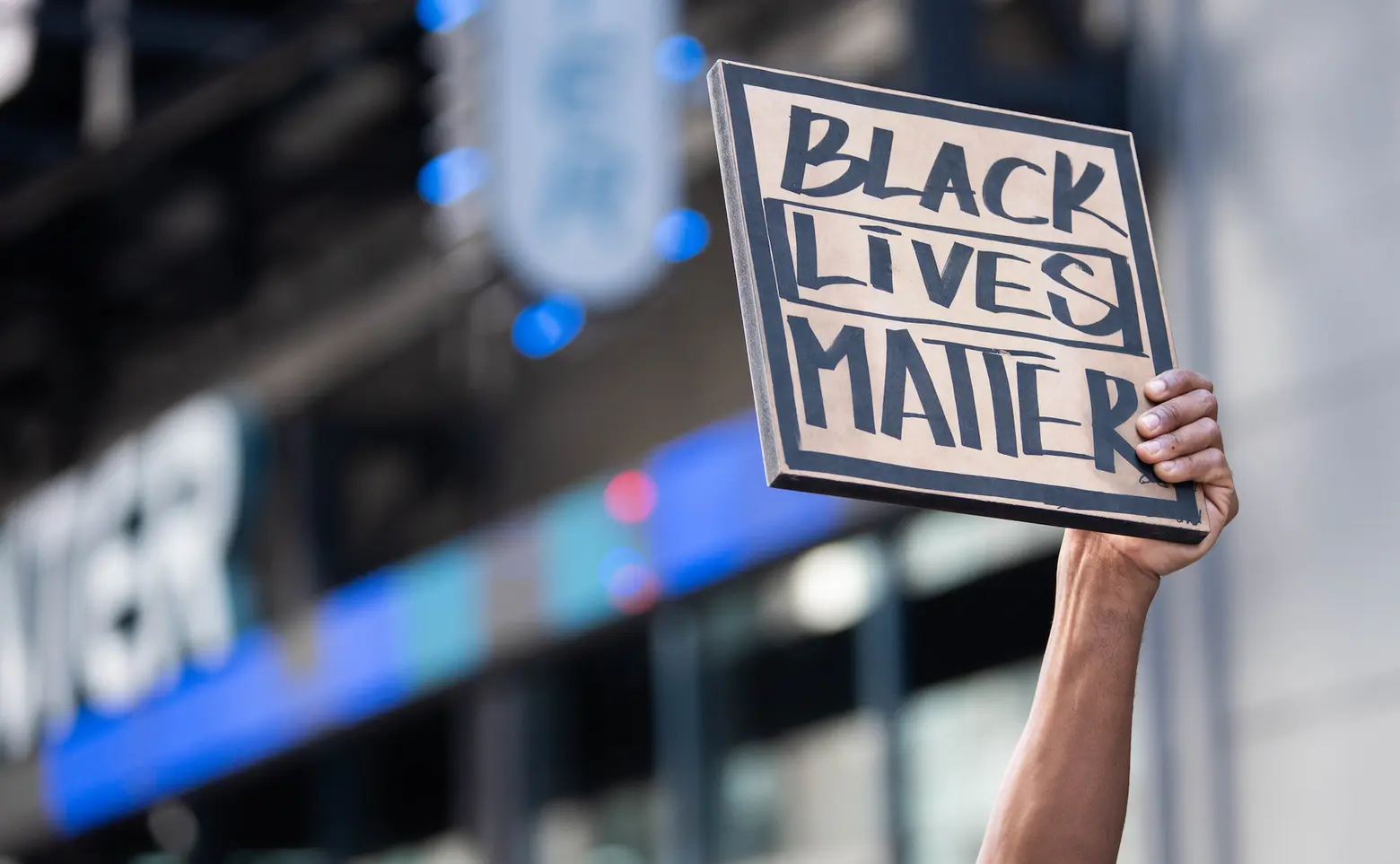 Mayor Bill de Blasio on Friday unveiled the five streets that will be painted with a "Black Lives Matter" mural. The large artwork will be designed along Centre Street in Manhattan, Richmond Terrace on Staten Island, Joralemon Street in Brooklyn, 153rd Street in Queens, and Morris Avenue in the Bronx. Earlier this month, the mayor said the streets will also be renamed after the movement, in addition to the street painting. A similar mural dedicated to Black Lives Matter was painted on Fulton Street in Bed-Stuy last weekend.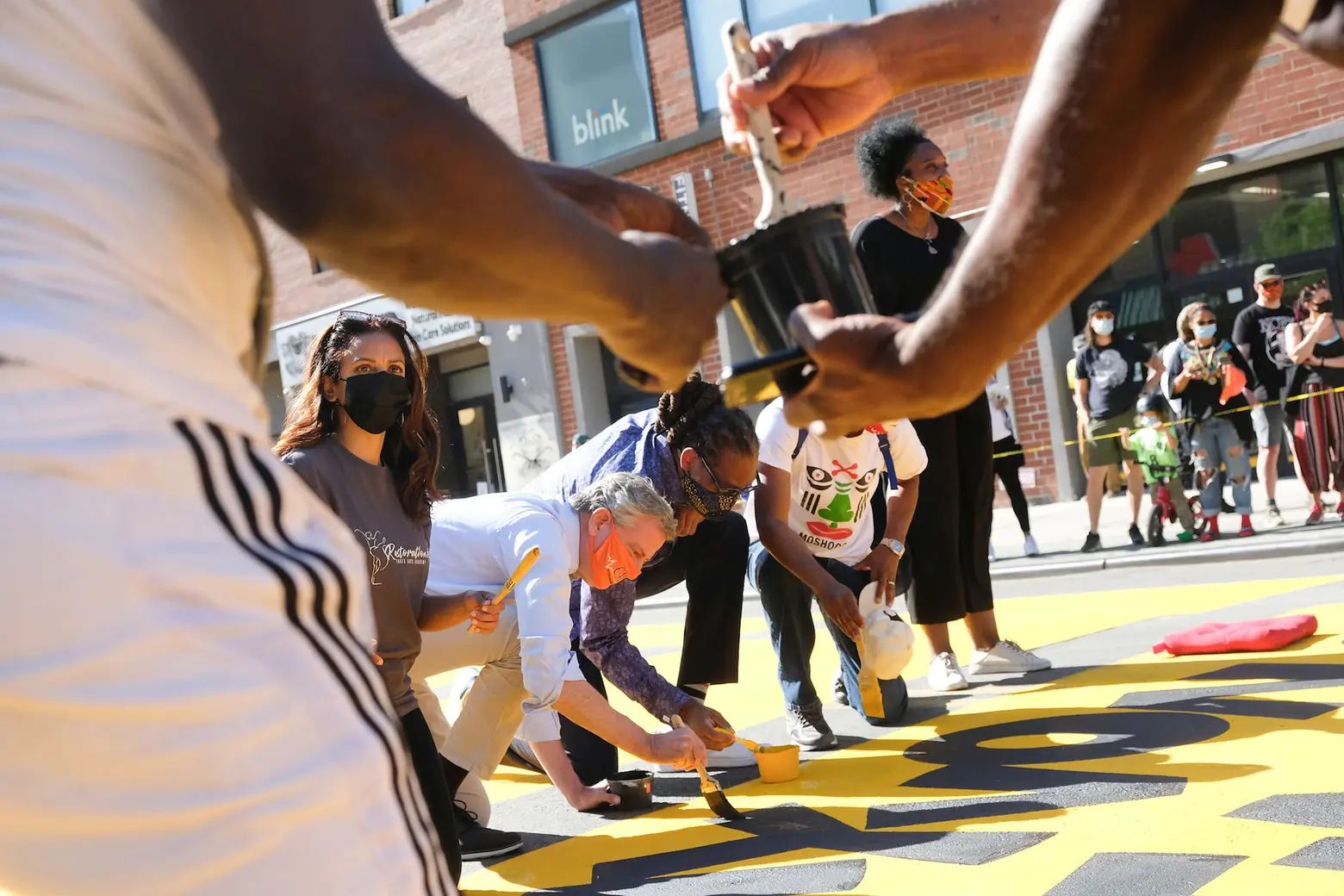 A Black Lives Matter Mural is painted on Fulton Street in Brooklyn on June 14, 2020. Credit: Ed Reed/Mayoral Photography Office on Flickr
"What will be clear — the street name and on the streets of our city — is that message that now this city must fully, fully deeply feel and this nation must as well, that Black Lives Matter," de Blasio said at an earlier press conference this month.
De Blasio also announced on Friday plans to make Juneteenth, which commemorates the end of slavery in the United States, an official city and school holiday next year. Gov. Andrew Cuomo signed this week an executive order recognizing Juneteenth as a holiday for state employees this year and said he will introduce legislation to make it an official state holiday next year.
"Renaming and repainting a street is a modest testament to the massive challenge ahead of us," Manhattan Borough President Gale Brewer, said in a statement. "But in so doing we will, literally, set down a marker for our current goals and mark this era for future generations. I'm a history buff; as New Yorkers and visitors walk downtown past some of America's most historic landmarks, 'Black Lives Matter Way' will add to that history."
In Washington, D.C., Mayor Muriel Bowser renamed the street in front of the White House "Black Lives Matter Plaza" and painted the slogan in giant yellow letters on the street. Murals dedicated to the movement have also popped up in other cities, including in Charlotte and Pittsburgh.
RELATED: 
This story was originally published on June 9, 2020, and has been updated with new information.