NYC subway to restore some overnight service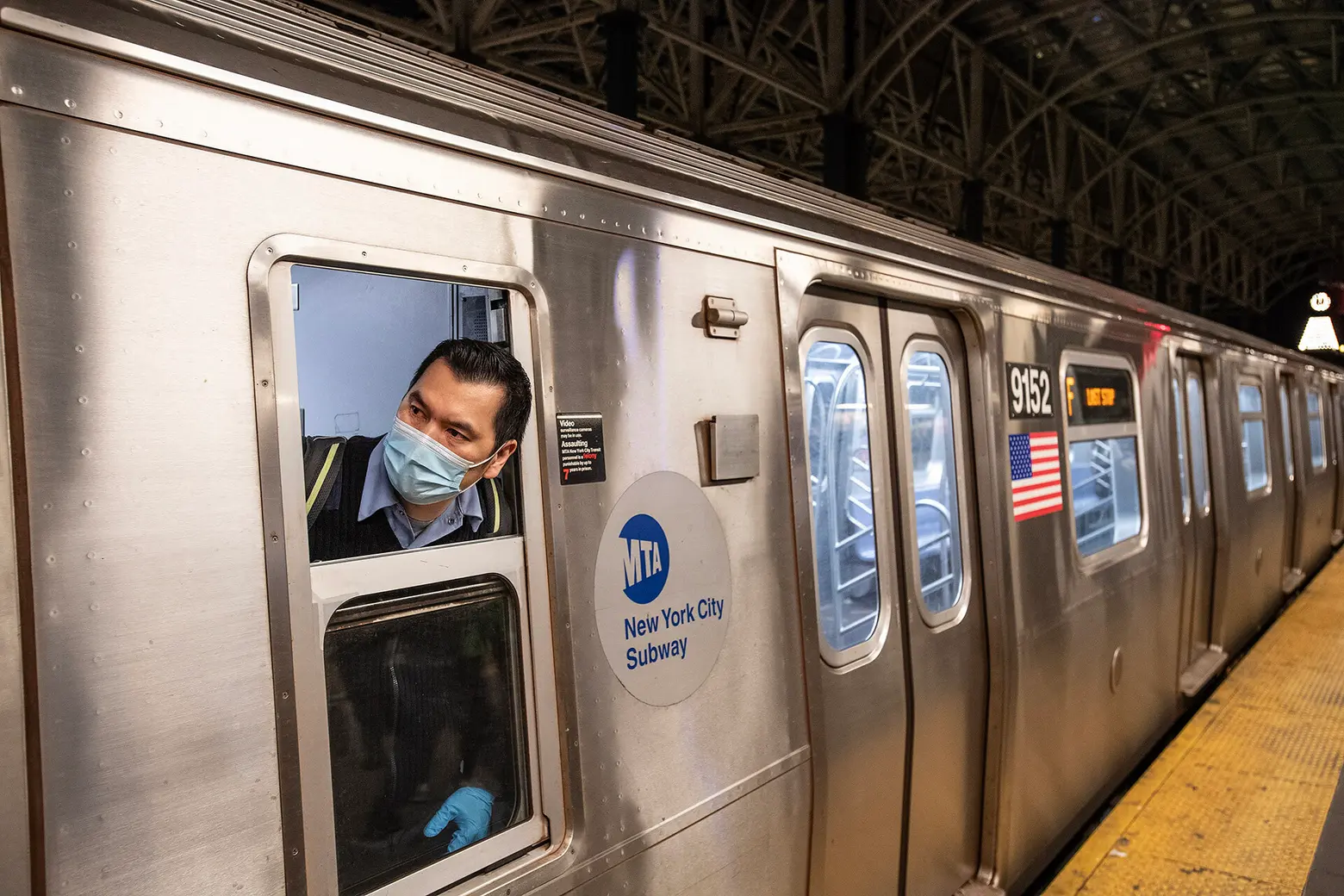 Photo: Patrick Cashin / MTA New York City Transit
Overnight subway service in New York City will partially resume this month following more than nine months of closure. Gov. Andrew Cuomo and the Metropolitan Transportation Authority announced on Monday plans for a phased reopening of the subway starting February 22, which includes closing the system for cleaning from 2 a.m. to 4 a.m. instead of from 1 a.m. to 5 a.m. Cuomo last May ordered the closure of 24/7 service, a first for the system, as part of a rigorous coronavirus disinfection plan and an attempt to slow the spread of COVID-19.
During a press conference on Monday, Sarah Feinberg, interim president of NYC Transit, said "one year into the pandemic and 10 months into our overnight closure, New York is starting to look at a return to normalcy." Feinberg said the agency will continue cleaning and disinfecting both train stations and cars multiple times per day as they have done since May.
"This approach allows us to enhance service for customers as New York City cautiously reopens while maintaining our concerted effort to deep clean and disinfect the system," Feinberg said. "We want to be able to provide as much service as we can without compromising on our commitment to doing everything we can to keep New Yorkers safe during the pandemic."
The return of some overnight subway service comes as New York slowly starts to reopen again, with the return of indoor dining in New York City, the curfew at restaurants and bars extended by an hour, and large arenas and stadiums opening to fans later this month. The state's 7-day average COVID-19 positivity rate dropped to 3.71 percent as of Tuesday, the lowest since November 28, according to Cuomo.
"With the expansion of hours of operation for restaurants and bars, as well as the re-opening of cultural centers and sports facilities, we must ensure that both employees and patrons have transportation options to get them where they need to go, when they need to get there," Cuomo said in a statement on Monday.
"Accordingly, the MTA will be expanding the overnight hours for subway service to ensure transportation is available, while still maintaining the organization's comprehensive cleaning procedures."
Both public transit and homeless advocates have pushed the MTA to resume overnight service. A study released last fall suggested subway and bus commuters have a low risk of being infected with COVID-19, as long as riders wear masks and there's a ventilation system in place. Plus, experts now agree that the virus rarely spreads through surfaces. Officials have yet to announce a plan to fully return 24/7 service.
RELATED: