NYC subway ridership topped 3.2 million riders in one day for the first time since Covid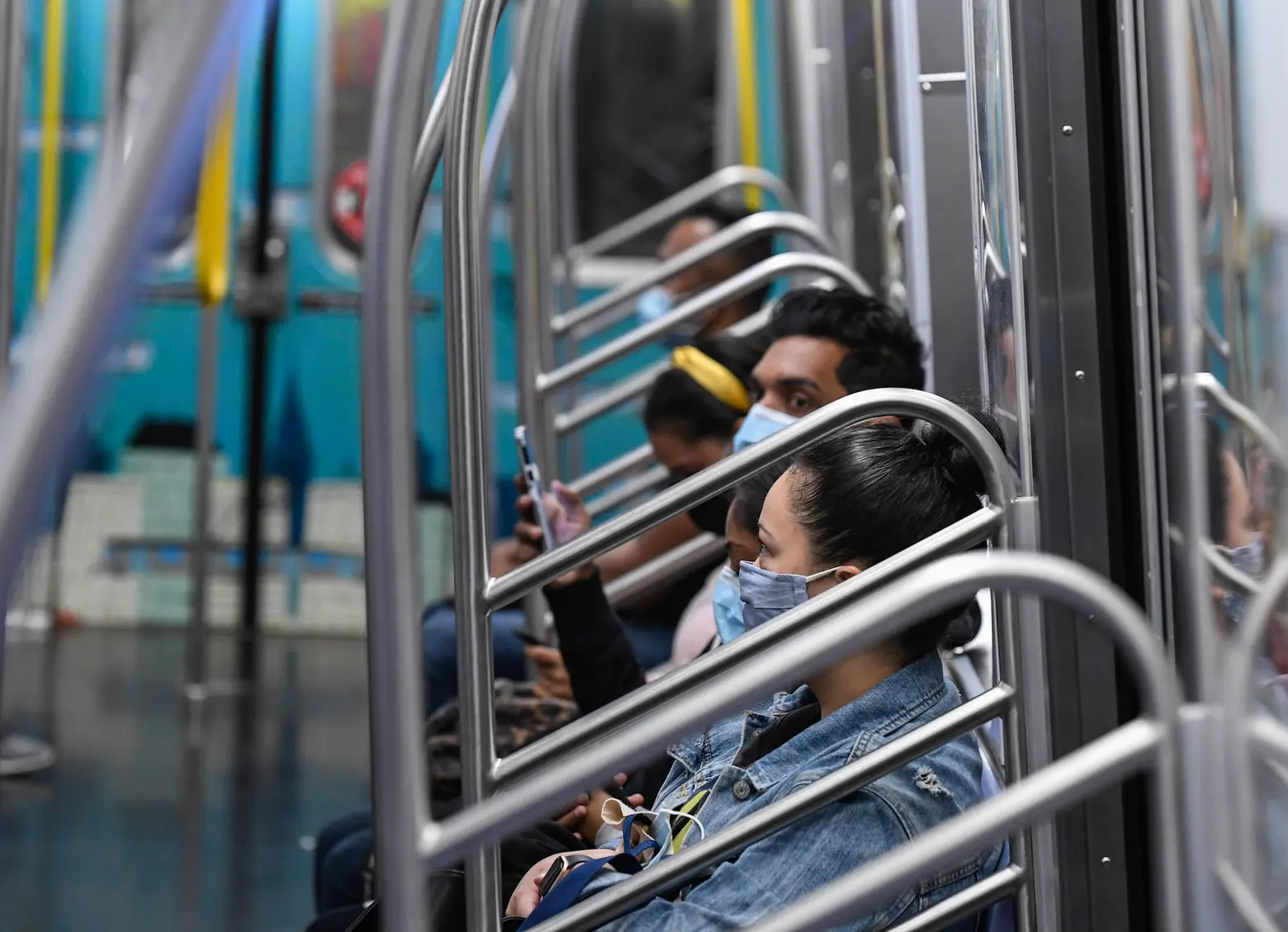 Photo by Marc A. Hermann / MTA New York City Transit on Flickr
For the first time since the start of the pandemic, the New York City subway saw over 3.2 million riders in one day. Gov. Kathy Hochul and the Metropolitan Transportation Authority on Friday announced 3,236,904 customers rode the subway on October 14, passing the previous record made a week prior by 50,000 customers. The record set last week still remains far below pre-pandemic levels; average weekday ridership regularly exceeded 5.5 million trips before Covid.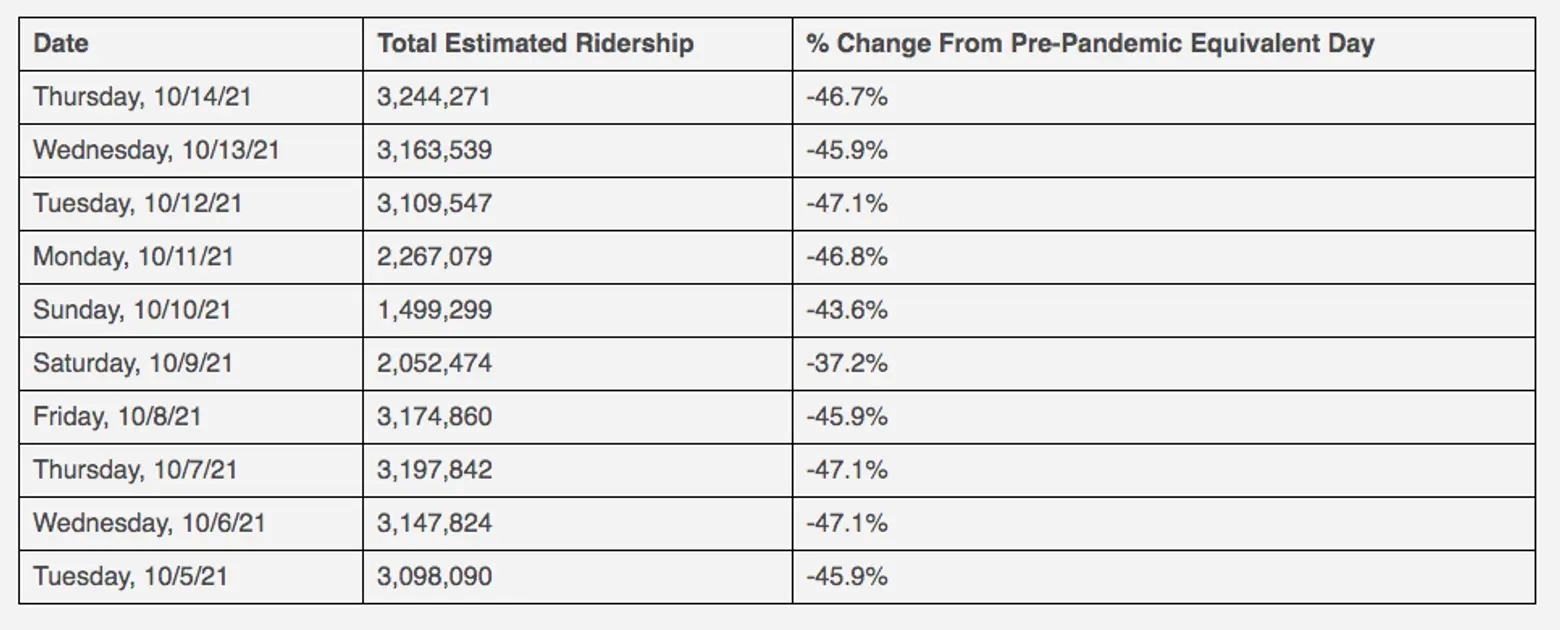 Chart courtesy of the MTA
According to the MTA, the Staten Island Railway last Thursday served 7,367 customers, a new pandemic-era record and bringing total ridership to 3,244,271 that day. Weekday ridership on Metro-North has hovered around 122,000 and Long Island Rail Road ridership averaged about 150,000 customers every weekday in October, according to the agency.
Total riders across the city subways and buses, the Metro-North, and LIRR exceeded 5 million riders on October 14.
"Record-breaking transit ridership sends the signal that New York's comeback is only growing stronger," Hochul said. "Bus, subway and commuter rail systems are the backbone of our economy as people return to the workplace, and we will continue working with the MTA to keep this promising momentum going."
When Covid hit New York last year and Gov. Andrew Cuomo ordered all nonessential businesses to close, ridership hit record lows across all transit systems. In April 2020, the subway system saw about 300,000 daily trips. By the end of last year, ridership recovered to 31 percent of 2019 ridership, totaling roughly a billion fewer passengers in 2020 than the year before.
The MTA expects ridership to continue to set new records as the city recovers from the pandemic (NYC subway and buses carried over 4 million riders on nine days in October so far) and as the percentage of New Yorkers who are vaccinated increases. As of Monday, roughly 77 percent of adults citywide are fully vaccinated.
RELATED: