NYC public libraries end Sunday service due to budget cuts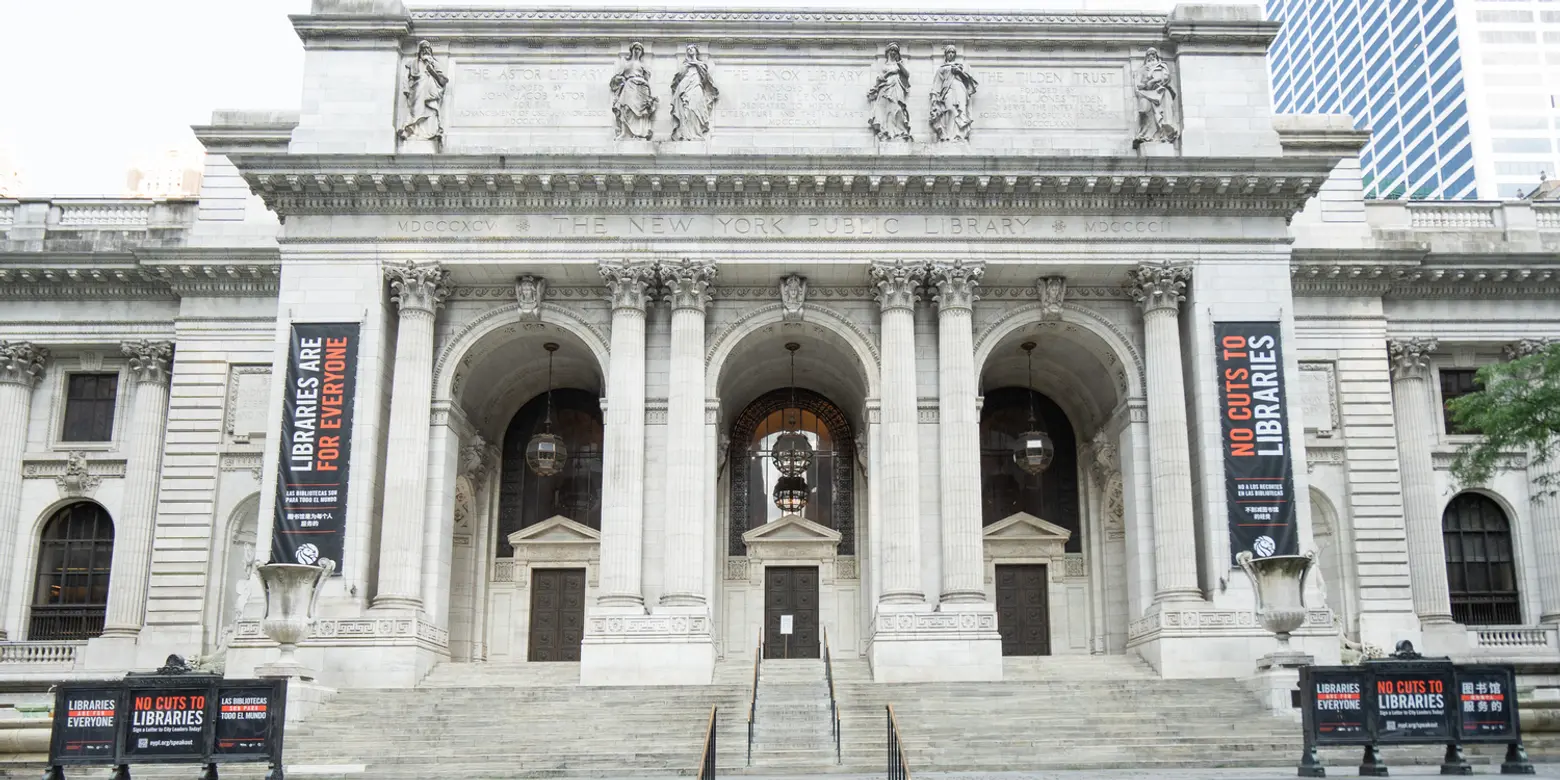 Photo credit: NYPL/Jonathan Blanc
Public libraries across New York City will soon be closed on Sunday in response to budget cuts announced by Mayor Eric Adams this week. Under the updated fiscal year 2024 budget released Thursday, every city agency will see a 5 percent budget reduction, including the police, sanitation, and education departments, as well as the public library system. New York, Brooklyn, and Queens public libraries said seven-day service will be eliminated, including ending Sunday service at most branches that offer it.
The first version of Adams' budget for the next fiscal year included cuts to the library system totaling $36.2 million. After several rallies in protest and a campaign that garnered over 120,000 letters to City Hall voicing opposition to the cuts, the library funding was restored in June.
On Thursday, Adams said the cuts were necessary due to the current asylum seeker crisis, which the city has spent $1.45 billion this year and expects to spend nearly $11 billion on this crisis over the next two fiscal years without significant support from the federal government.
"To balance the budget as the law requires, every city agency dug into their own budget to find savings, with minimal disruption to services," Adams said in a statement. "And while we pulled it off this time, make no mistake: Migrant costs are going up, tax revenue growth is slowing, and COVID stimulus funding is drying up. No city should be left to handle a national humanitarian crisis largely on its own, and without the significant and timely support we need from Washington, D.C., today's budget will be only the beginning."
Under the updated budget, the libraries face a $23.6 million cut for FY24, and a $60 million cut in FY25. The libraries plan to reduce spending on materials, programming, and building maintenance and repairs.
"Without sufficient funding, we cannot sustain our current levels of service, and any further cuts to the Libraries' budgets will, unfortunately, result in deeper service impacts," reads a statement from the three libraries. "We know how much New Yorkers rely on the vital resources we provide, and we remain committed to meeting their needs as best as we can."
Service at the following library branches will be affected:
New York Public Library (last day of Sunday service is November 26)
Bronx Library Center (Bronx)
Grand Concourse (Bronx)
Parkchester (Bronx)
Stephen A. Schwarzman Building (Manhattan)
SNFL (Manhattan)
Jefferson Market (Manhattan)
Washington Heights (Manhattan)
Todt Hill–Westerleigh (Staten Island)
Brooklyn Public Library (last day of Sunday service is December 17)
Borough Park
Brooklyn Heights
Central
Greenpoint
Kings Highway
Macon
Midwood
New Lots
Queens Public Library (last day of Sunday service is November 26)
Central Library (Jamaica)
Flushing Library
According to the New York Times, budget cuts will bring the number of NYPD officers to below 30,000 for the first time since the 1980s. The education department's budget will drop by $1 billion over two years, with universal Pre-K and the Summer Rising program affected. Plus, curbside compost pickup in Staten Island the Bronx will be delayed by seven months, Gothamist reports.
RELATED: