NYC parks, pools, and rec centers will distribute free at-home Covid tests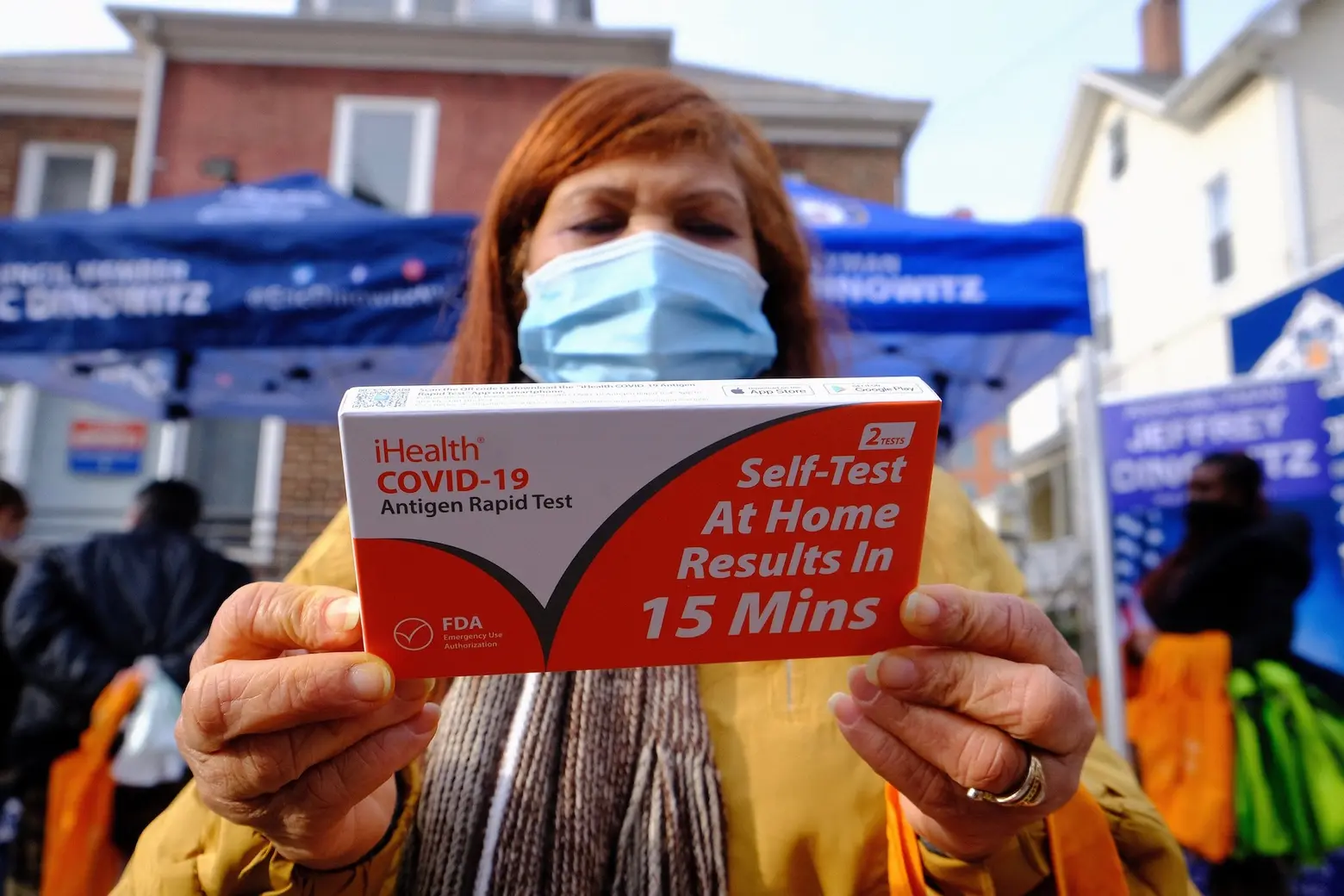 Image courtesy of Gerardo Romo/NYC Council Media Unit on Flickr
As New York City faces a sixth Covid wave, Mayor Eric Adams is expanding the city's network of at-home test distribution sites. Starting Wednesday, New Yorkers will be able to pick up a free rapid Covid test from 57 NYC Parks locations, including parks, pools, nature centers, and recreation centers. With these new NYC Parks distribution sites, the city's at-home test distribution program includes 1,220 sites.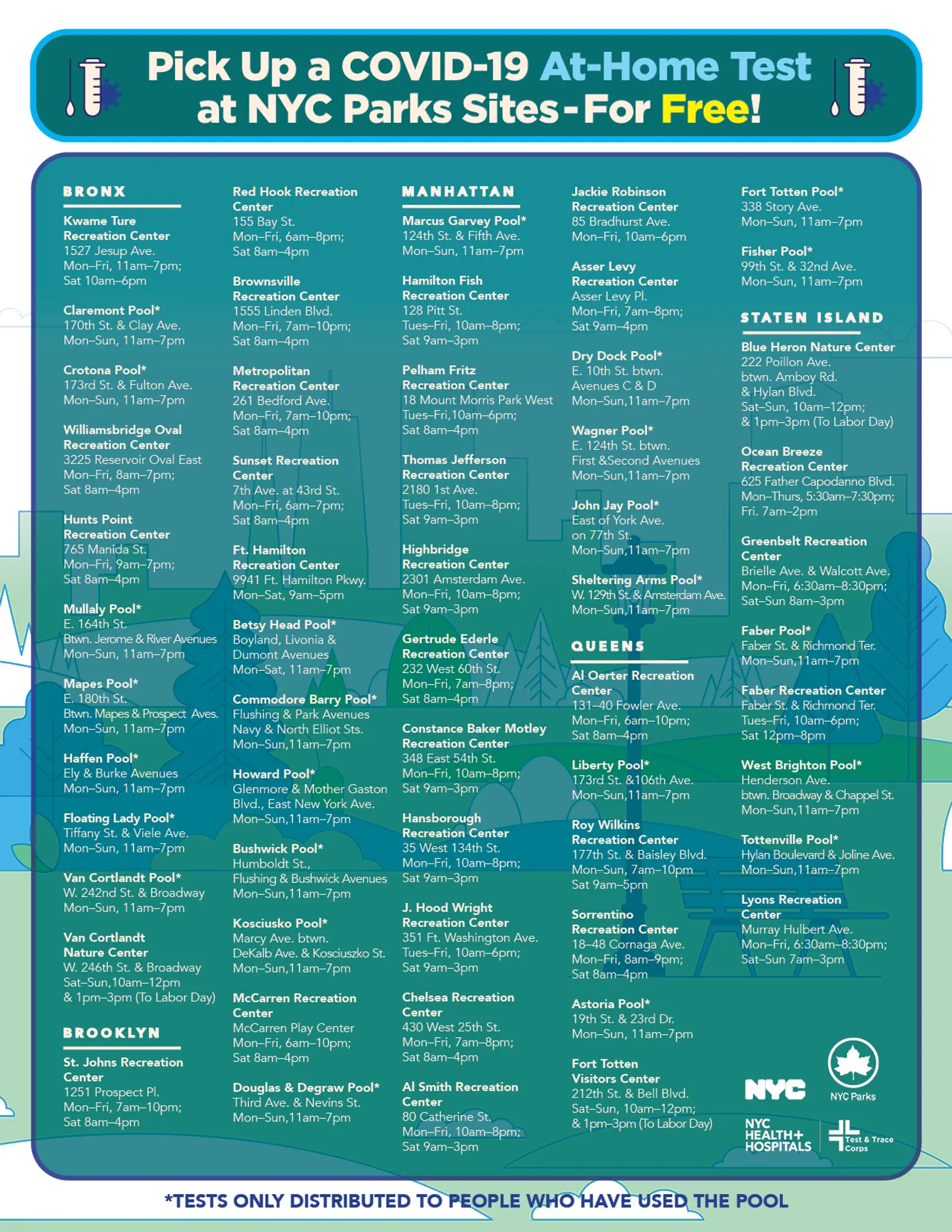 "Today, we have access to new tools that the city could not readily supply six months ago, so it's never been easier for New Yorkers to get a free at-home test or access COVID-19 treatments in New York City," Adams said.
"It's clear that New Yorkers prefer the reliability, the convenience, and the immediate results provided by at-home tests, so I encourage all New Yorkers to go out and pick up a free at-home test at one of our 1,200 distribution sites as soon as they can to remain prepared, and to take advantage of the life-saving treatments we now have readily available to fight this virus."
Adams and Gov. Kathy Hochul also announced the launch of a new hotline for New Yorkers who test positive for Covid-19 but don't have a health care provider. The free line, 888-TREAT-NY, is available 24 hours a day, seven days a week.
The hotline is operated by qualified Health + Hospital professionals who will identify the proper treatment steps, which may include a prescription for Covid-19 fighting antiviral medications Paxlovid and Molnupiravir.
Hochul said: "We've made real progress in our fight against COVID-19, but as new variants continue to spread it's important to continue to adapt and expand our efforts to protect New Yorkers. Our new COVID-19 treatment hotline will provide New Yorkers with better access to early treatments that help prevent severe illness."
This news comes as the city once again finds itself at a "high" risk level for Covid-19. NYC officials have faced scrutiny due to the fact that the city is now providing half as much free PCR testing as they did in February of 2021, according to Gothamist.
When asked by reporters about the lack of free PCR testing, the city administration pointed to their mass distribution of free at-home tests, approximately 35 million of which have already been distributed to sites across the five boroughs.
However, it's important to note that PCR testing and at-home testing are not interchangeable means of identifying a positive Covid-19 reading. While at-home tests give New Yorkers the ability to quickly understand if they should remain isolated on a day-by-day basis, mass PCR testing gives the city a better understanding of how the virus is spreading on a wider scale, according to Gothamist.
Since February, city cultural institutions and public libraries have distributed take-home tests on a first-come-first-served basis. A full list of at-home test distribution sites, including the new NYC Parks sites, can be found here.
RELATED: