NYC outdoor dining made permanent with new regulations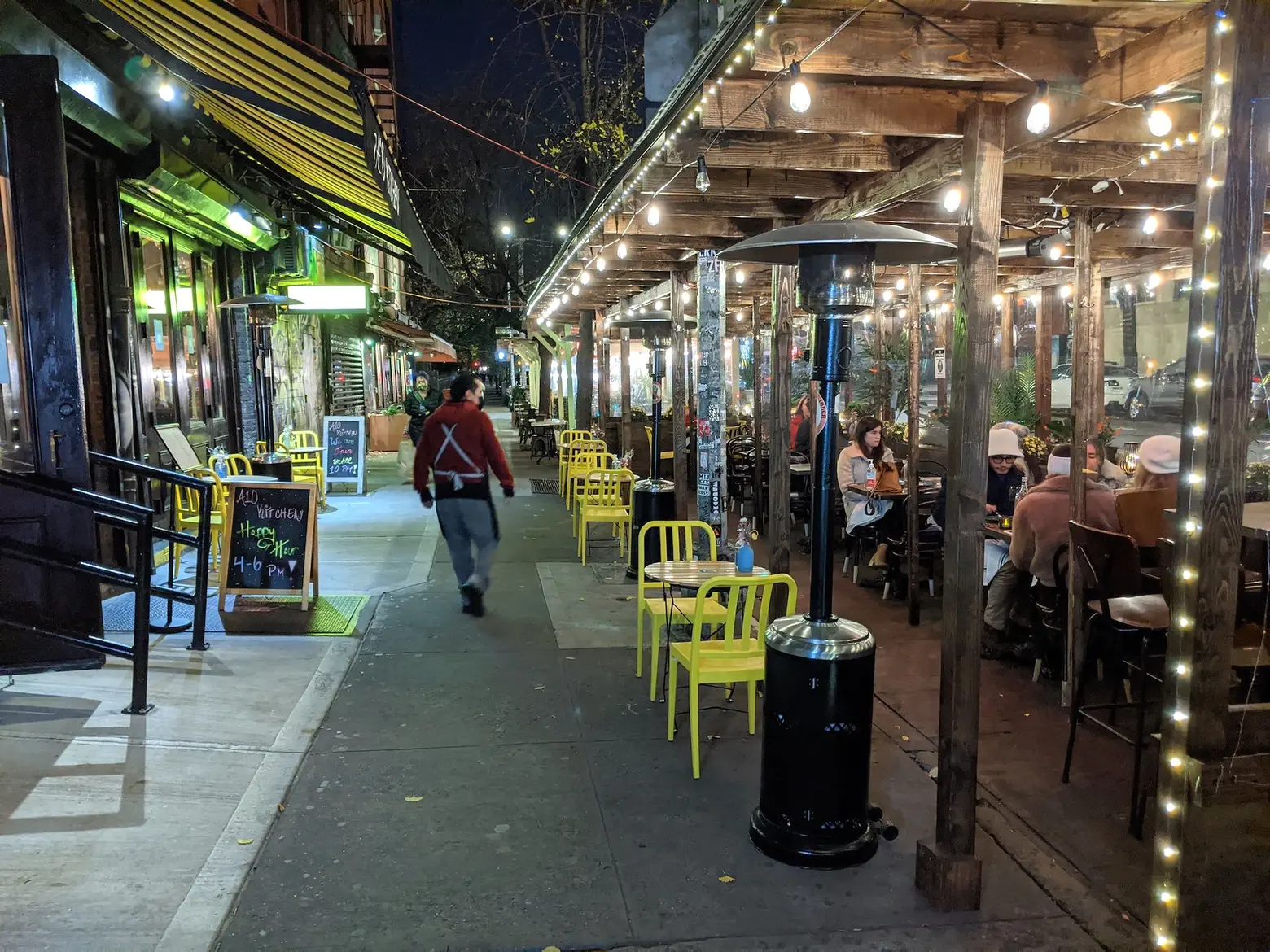 The New York City Council on Thursday voted to establish a permanent outdoor dining program that aims to better regulate the popular pandemic-era initiative. Under the approved legislation, restaurants can operate outdoor dining sheds known as "streeteries" for eight months of the year but must remove the structures during the winter. Sidewalk dining will be allowed year-round. According to city officials, the new program makes it easier for businesses to apply and will open the program up to more restaurants.
Outdoor dining rose to prominence during the pandemic with the start of the Open Restaurants program. The program served as a lifeline for NYC's restaurants as they struggled with the financial impact caused by the shutdown.
"During the COVID-19 pandemic, outdoor dining became a lifeline for small businesses and New Yorkers seeking socialization and normalcy," Council Speaker Adrienne Adams said in a statement. "As we move from an emergency program to one under local law, this legislation strikes the right balance for restaurants, neighborhoods, and all New Yorkers."
Under the bill, the city's Department of Transportation will create standard design guidelines for the program, which have not been released yet. The program permits outdoor dining from 10 a.m. to midnight and requires restaurants to pay fees depending on location and size, with higher fees for restaurants in Manhattan south of 125th Street.
Restaurants will pay separate fees for a sidewalk cafe license and a roadway cafe license, according to the bill. Both licenses, which cover a period of four years, will cost $1,050, as 6sqft previously reported.
Also, restaurants located in historic districts or on a landmarked property would need to get approval from the city's Landmarks Preservation Commission before applying for a license.
Some restaurant owners have criticized the program's guidelines, which require dining sheds to be removed by November 30 and not be reconstructed until April 1, claiming the rule will affect smaller businesses that can't afford to build and deconstruct the structures twice a year. Others fear the rule will deter immunocompromised patrons from dining, many of whom prefer eating outdoors rather than in an enclosed space.
After over a year of debate, the City Council and Mayor Eric Adams reached a deal on the permanent Open Restaurants program in May.
"Outdoor dining helped buoy New York City's economy during the COVID lockdowns, and has been embraced as a creative solution to address the post-pandemic economic crisis," Council Member Majorie Velázquez, who sponsored the legislation, said in a statement.
"We have spent the past year negotiating and modifying the bill to be as inclusive and equitable as possible, meeting the needs of the different types of restaurants and eateries across our city. This was not a one-size-fits-all bill, and that's the beauty of it. I am proud to have advocated for our small businesses throughout this process and look forward to seeing them thrive."
RELATED: