NYC is offering $100 to New Yorkers who receive Covid booster by end of year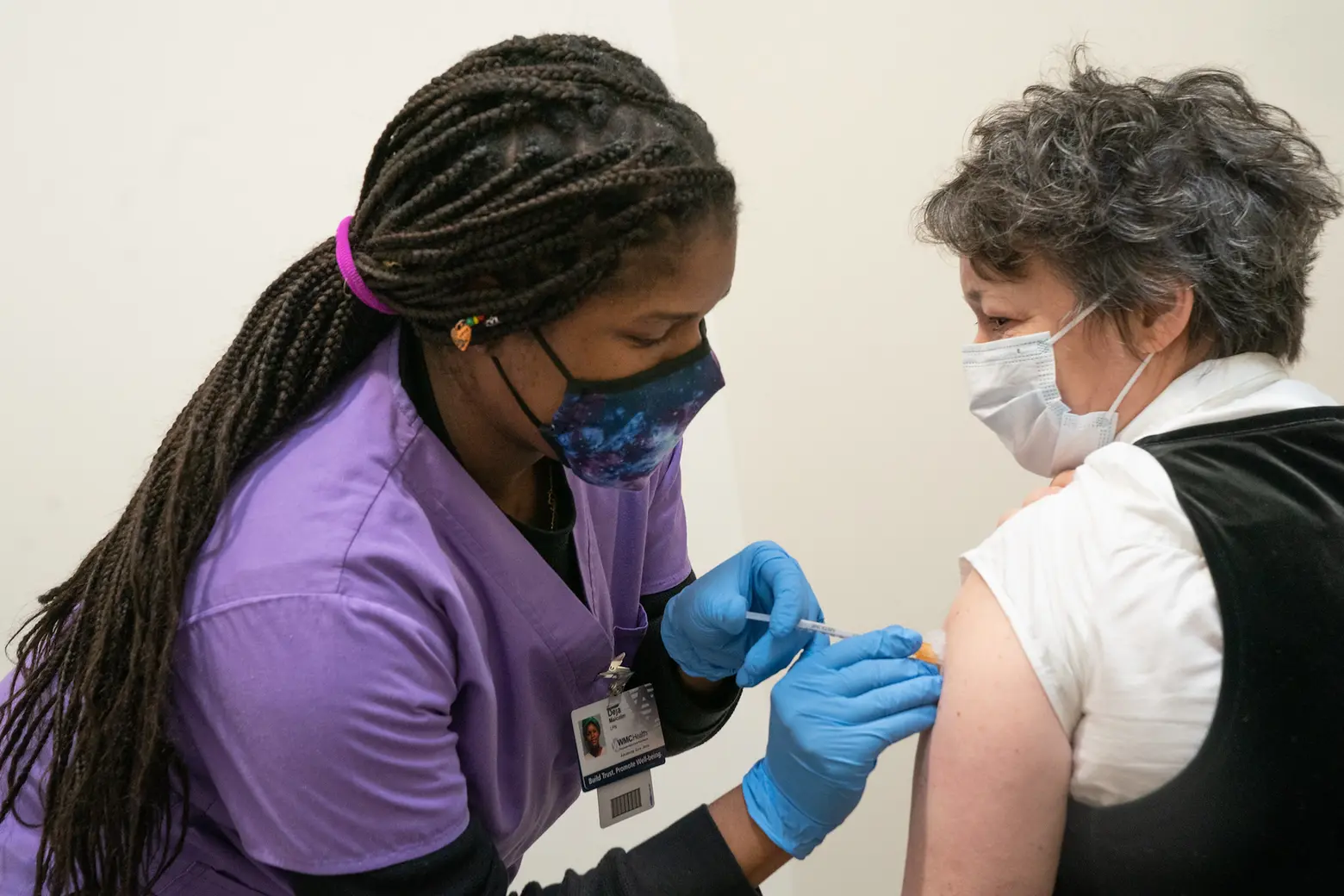 Image courtesy of Don Pollard/Office of former Gov. Andrew M. Cuomo
To combat the rapid upsurge of Covid cases in New York City due to the Omicron variant, the city is offering New Yorkers an incentive to get their booster shot. Mayor Bill de Blasio announced on Tuesday city-run vaccination sites, as well as city-partnered SOMOS clinics, will be giving $100 to every New Yorker getting their booster starting today through December 31.
During a press briefing on Tuesday, Dr. Dave Chokshi, commissioner of the city's Health Department, spoke on the benefits of receiving a booster dose. According to Chokshi, "an additional dose of Pfizer or Moderna provides enhanced protection against both infection as well as diseases related to Omicron."
Chokshi referenced statements made by Pfizer and Moderna in recent days, claiming that their booster shots provide significant protection against Omicron, with Pfizer's booster giving a "25 fold increase in protective antibodies" and Moderna's giving a "37 fold increase."
The Omicron variant has sent some New Yorkers into a panic reminiscent of March of 2020 when the pandemic first began. This week the city broke its daily case record for two days in a row, with the Omicron variant representing "93 percent of cases in the New York City region," according to Chokshi.
While the atmosphere may resemble how it was last spring, officials said the city's infrastructure is prepared to handle and ride out this wave. To combat the spread of the variant, the city has started giving out one million K-95 masks and 500,000 rapid tests. De Blasio also announced new testing sites and expanded hours at existing sites.
"We're prepared with a strong level of vaccination," de Blasio said Tuesday. "We're prepared with a strong healthcare system. We're prepared to get through."
Since July, the city has offered New Yorkers who receive their first shot at a city-run site $100, which helped spur an increase in vaccinations citywide. In August, de Blasio reported over 100,000 had received the incentive in just over a month.
Find out where you can get your booster, as well as your $100, here.
RELATED: