NYC launches online portal with free eviction help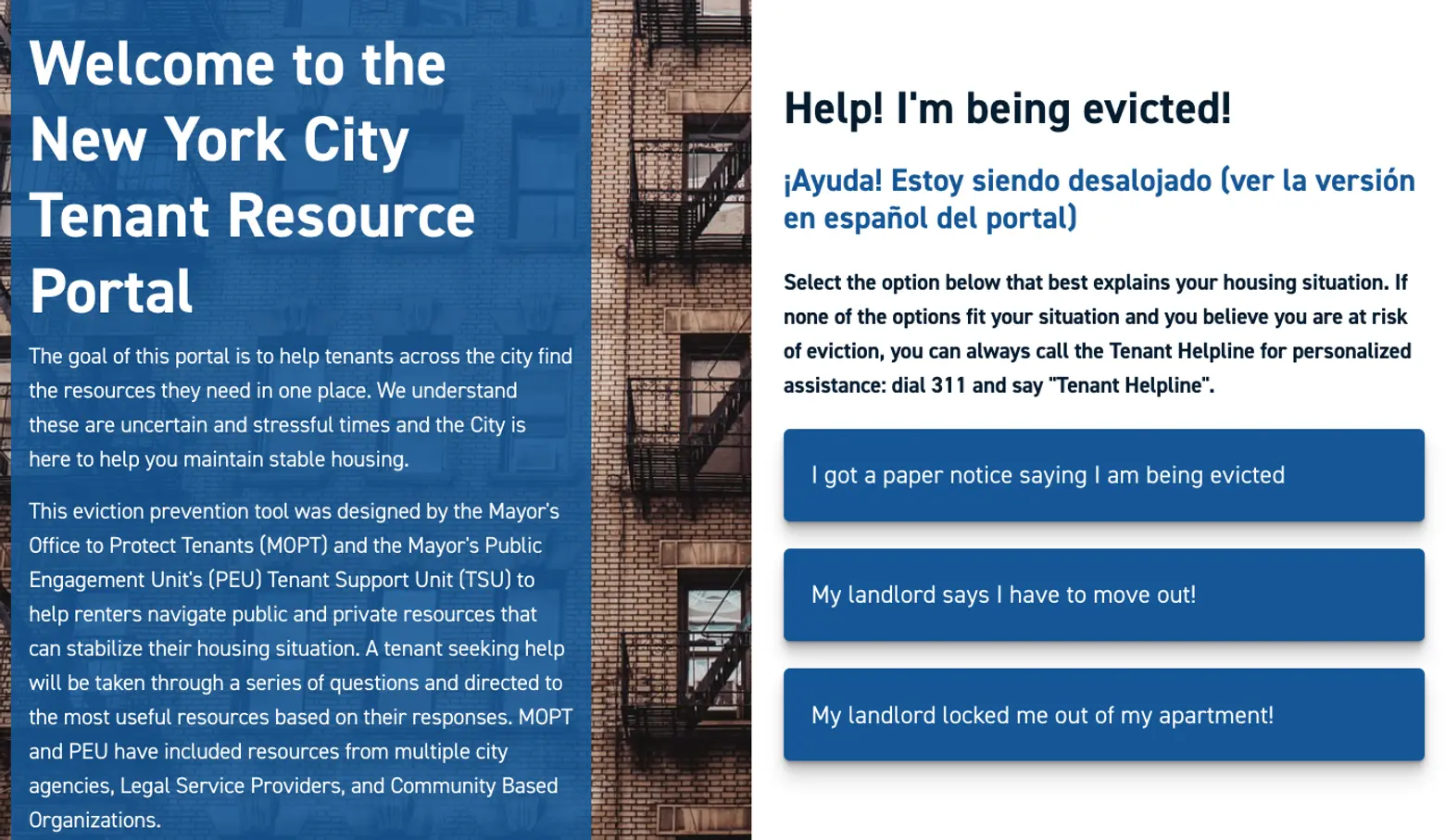 An online portal launched on Monday to help New York City renters avoid eviction by providing free resources and legal assistance. The new website comes just days after Gov. Andrew Cuomo extended the state's eviction moratorium for at least another month, only hours before it was set to expire. But with housing trials expected to resume in September in most of the city, tenant advocates say that no law currently in place protects the 14,000 households issued eviction warrants prior to the pandemic.
Through the portal, tenants will answer specific questions about their circumstances and be provided with relevant public and private resources. The website will also provide up-to-date information on the status of evictions in the housing court, according to the city. Those without internet access can call 311 and ask for the "Tenant Helpline."
"The City is doing everything in our power to support vulnerable families as they deal with a public health and economic crisis," Mayor Bill de Blasio said in a press release. "With the launch of the Tenant Resource Portal, we are unveiling the first, City-hosted platform where tenants at risk of eviction can go to find a unified directory of all the housing-related resources they may need."
Cuomo first ordered a freeze on evictions in March and later extended the rule to August 5. The Tenant Safe Harbor Act, signed by the governor last month, only protects those who can prove they experienced financial hardship during the COVID-19 crisis and does not apply to the roughly 14,000 people who were issued eviction warrants prior to the pandemic.
The Legal Aid Society estimates about 200,000 households in New York City, in addition to the thousands with pending eviction warrants, are not protected by the bill.
Advocates and some lawmakers have pushed for the state to totally cancel rent. Last month, Assembly Member Yuh-Line Niou and State Sen. Julia Salazar introduced the "Rent and Mortgage Cancellation Act of 2020," which would cancel residential rent accrued between March 7 and the end of the current state of emergency, plus 90 days. The bill also would reimburse landlords for canceled payments, according to the bill.
On Tuesday, de Blasio again called on Congress to include rental assistance in the next coronavirus relief package, as Washington lawmakers continue to negotiate a deal. The mayor said Albany should also pass legislation that allows renters who are financially struggling to pay rent via a payment plan.
"The best solution resides in Washington D.C.," de Blasio said during a press conference last week. "Rental assistance for everyone who has lost their job, so they can keep their home and landlords have the money to keep up their buildings."
RELATED: