NYC launches online COVID-19 vaccine tracker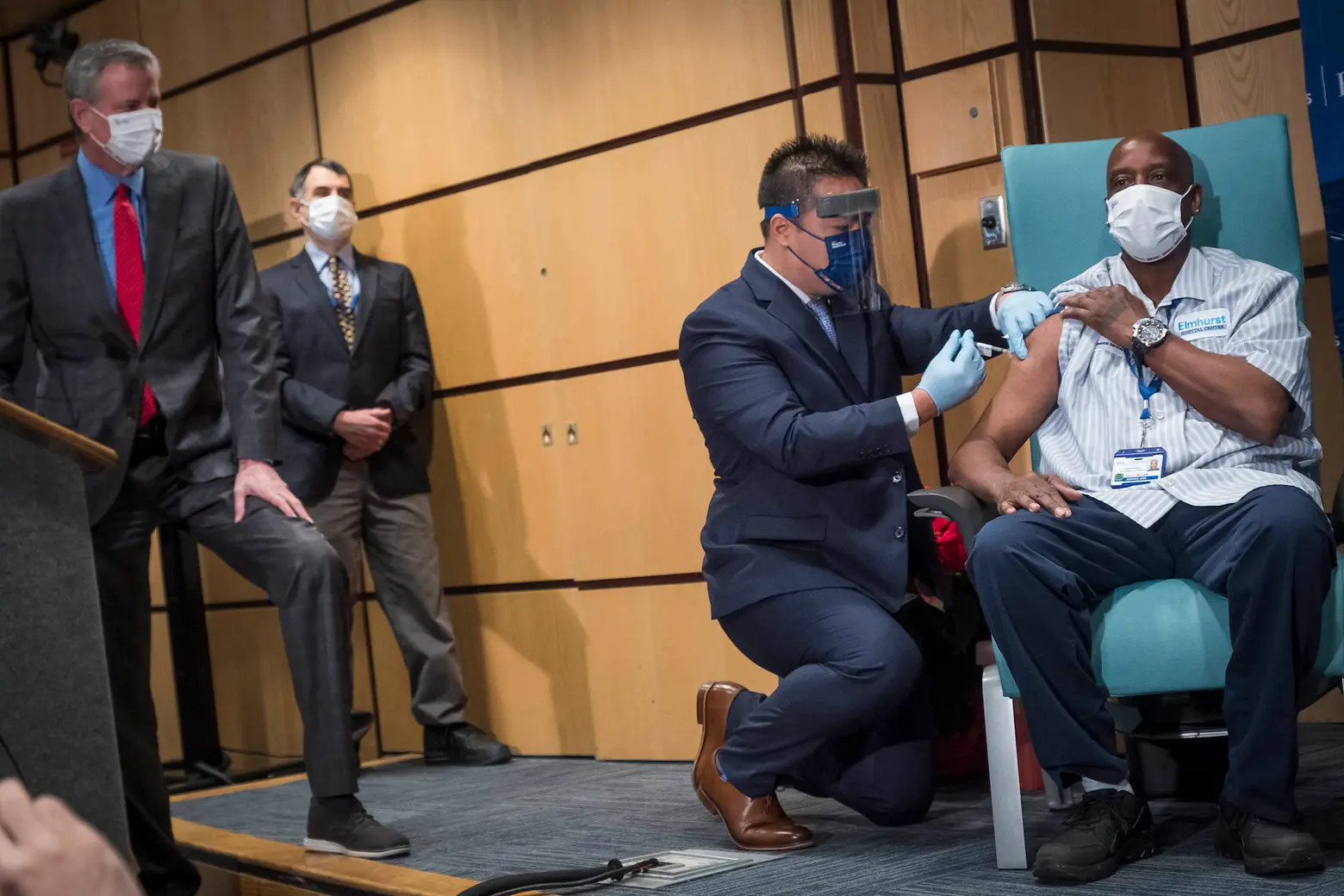 Mayor Bill de Blasio observes vaccinations for healthcare workers at NYC Health + Hospitals/Elmhurst. Elmhurst, Queens. Wednesday, December 16, 2020. Credit: Ed Reed/Mayoral Photography Office on Flickr
New York City this week launched a new online tool that tracks the number of people given the coronavirus vaccine each day. As part of the city's Vaccine Command Center, which opened earlier this month to provide real-time troubleshooting and response for vaccination sites, the website features up-to-date information regarding the number of vaccines reserved by the government for the city and delivered, as well as the number of people who have received doses.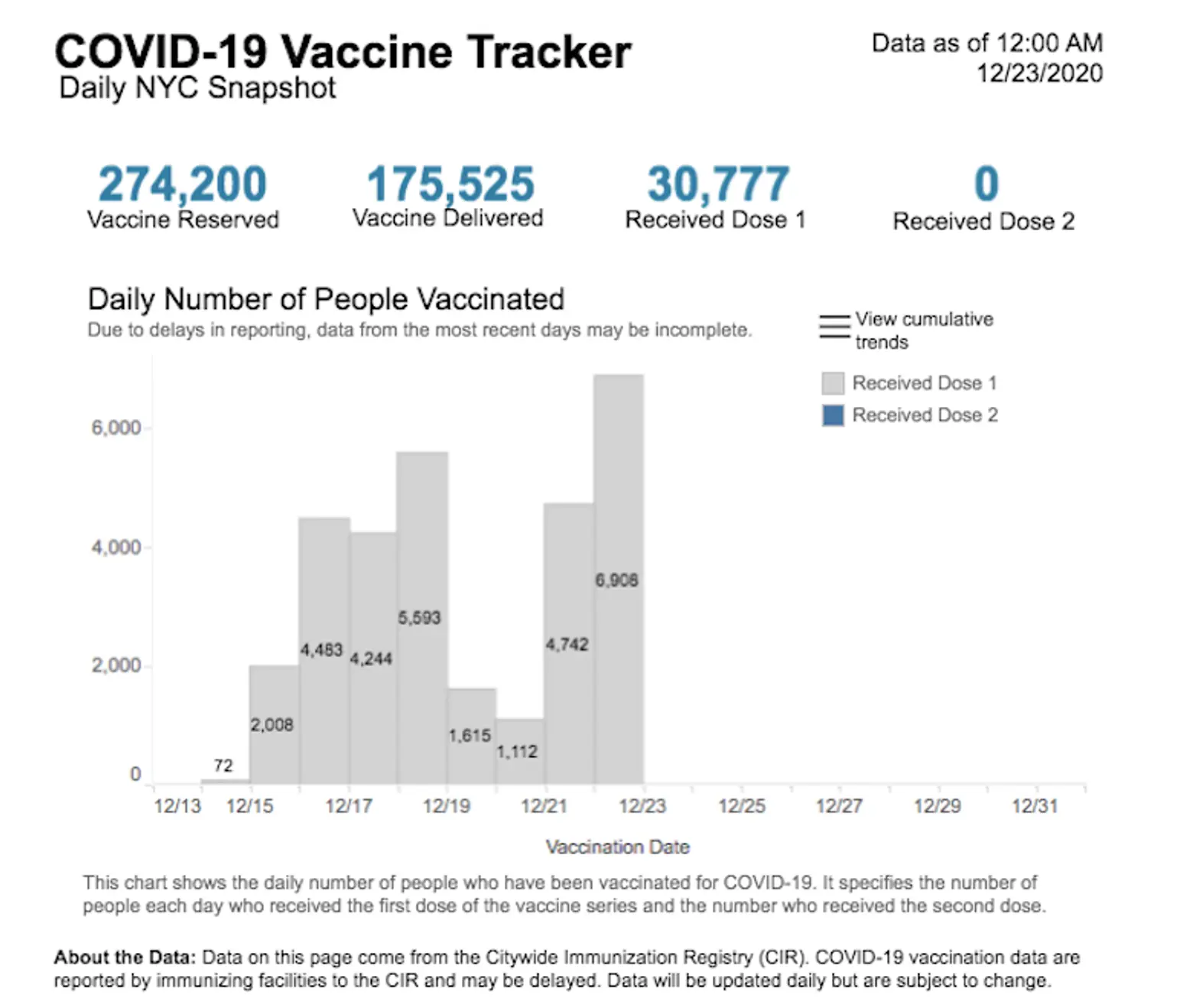 Screenshot via NYC's health department
"Hope is on the horizon in New York City," Mayor Bill de Blasio said in a statement Monday. "We are moving full steam ahead to get out healthcare workers and nursing homes the vaccines they need to win the battle against the virus once and for all."
The Food and Drug Administration (FDA) has authorized the emergency use of COVID-19 vaccines from Pfizer-BioNTech and Moderna. Three additional vaccines are currently in phase three trials.
According to the data, 30,777 city residents have received the first dose of the vaccine as of 12 a.m. on December 23. Statewide, 89,000 residents have received the first dose as of Wednesday, according to Gov. Andrew Cuomo.
New York's vaccine distribution has outpaced the rest of the country. On Monday, de Blasio said New York City is vaccinating residents at twice the national average.
New York's vaccination effort kicked off last week, with ICU nurse Sandra Lindsay of the Long Island Jewish Medical Center in Queens becoming the first in the country to receive the vaccine. The first phase of distribution includes high-risk hospital workers, nursing home residents, nursing home staff, followed by all long-term and congregate care residents and staff, EMS workers, other health care workers, coroners, and medical examiners.
Phase two, which is set to begin in late January, includes essential workers and those in the general public with underlying health conditions. As 6sqft previously reported, regional vaccination hubs led by local hospital systems have been established to work with local leaders and develop plans for administration. The general public may not receive the vaccine until mid-2021.
"This is the most ambitious governmental operation ever undertaken, but we are New Yorkers, and we always set the bar high," Cuomo said in a statement last week. "We want to be the first COVID-free state and that means remaining diligent. It's about logistics, and supply, and most importantly it's about public education and access."
De Blasio also launched the Vaccine Equity Plan to ensure an equitable distribution of the vaccine across neighborhoods that were hardest hit by the pandemic, identified by the Taskforce on Racial Inclusion and Equity.
RELATED: