NYC financed over 30,000 affordable homes this fiscal year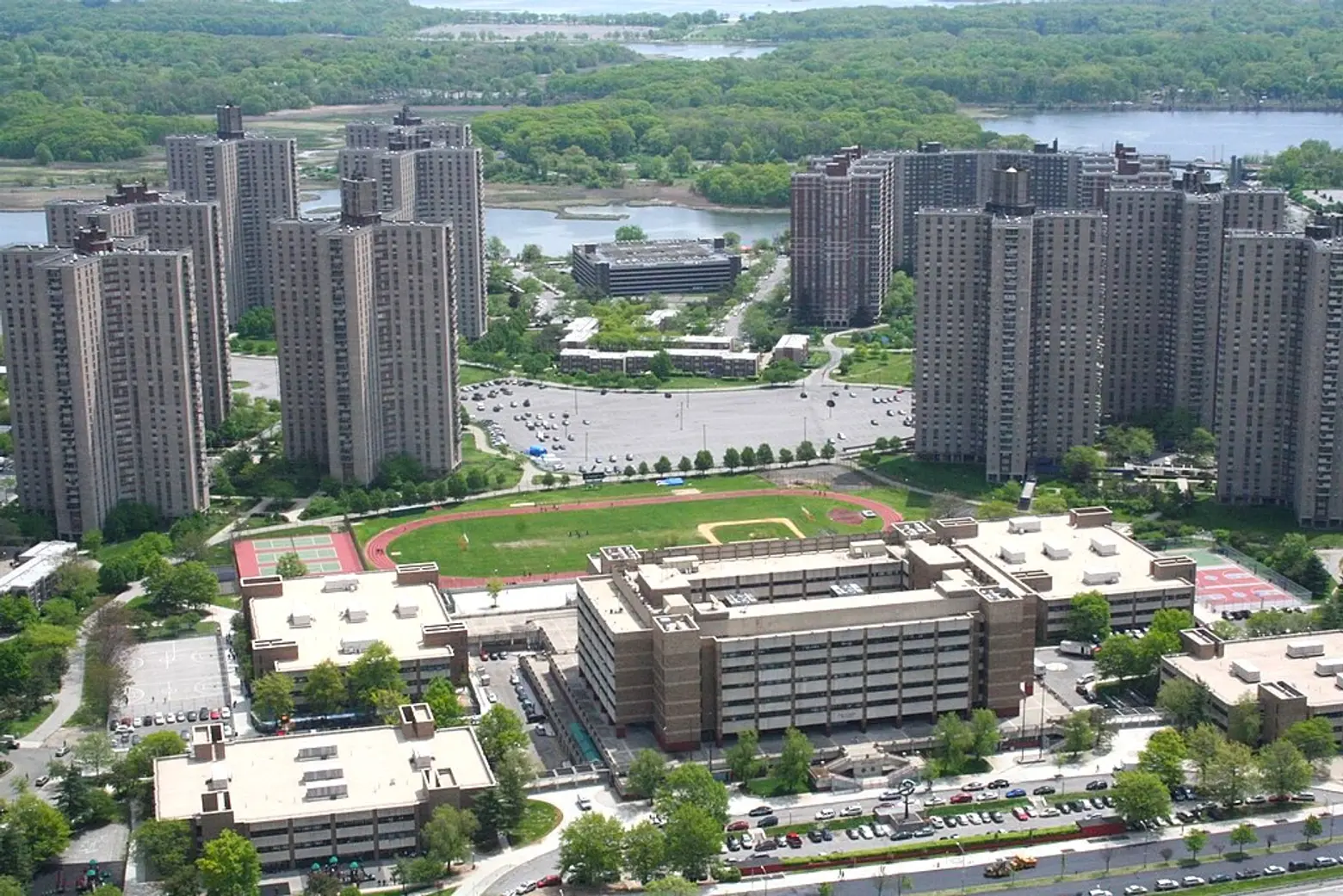 Co-op City's 15,000 apartments will remain affordable for another three decades; Photo by David L Roush on Wikimedia
Co-op City's 15,000 apartments will remain affordable for another three decades; Photo by David L Roush on Wikimedia
The city has financed 30,023 affordable homes in the fiscal year 2020, with more than half of the homes serving families earning less than $52,000, Mayor Bill de Blasio announced on Wednesday. Of the homes financed, 23,520 were preserved and 6,503 were new construction. The milestone comes as the mayor's ambitious plan to preserve and build 300,000 affordable homes by 2026 is facing delays thanks to the pandemic, which has forced the city to cut funding for new affordable housing projects.
Facing a shortage of $9 billion in revenue, the city's budget approved earlier this summer includes a $457 million cut to the Department of Housing Preservation and Development's 2021 capital budget.
According to the Real Deal, an analysis from the New York Housing Conference found the budget cuts will delay financing for 5,000 new affordable units and another 15,000 affordable and supportive housing units that would have been preserved.
Even with the budget cuts, the HPD told Commercial Observer last month it plans to "work hard on closing the deals it can on a rolling basis, and in order to continue our goal of delivering as much affordable housing as possible," in light of the health and financial crisis.
Since de Blasio's Housing New York plan kicked off in 2014, the city has preserved and created 165,590 affordable homes to date, more than halfway to meeting his goal of 300,000 homes by 2026.
According to the HPD, the city is "actively identifying the projects that meet the urgency of the post-COVID-19 era" and looking into various financing options, including federal resources. To date, the most affordable homes financed since 2014 have been designated for those considered to have very low-income New Yorkers (earning 31 to 50 percent of the area median income) and low-income (earning 51 to 80 percent of the area median income).
"New Yorkers will rely on safe, affordable housing more than ever as we continue our fight against COVID-19," de Blasio said in a press release. "Our efforts to finance and preserve affordable options for low-income New Yorkers will help our most vulnerable neighbors remain stable and healthy in the months to come – and help us emerge from this crisis a fairer, better city."
Major projects financed this fiscal year include Co-op City, where the development's 15,300 apartments will remain affordable for the next three decades, and the Bishop Valero Residence, which will bring 100 affordable homes for seniors and homeless senior in Astoria.
RELATED: