NYC begins door-to-door COVID-19 vaccinations for homebound seniors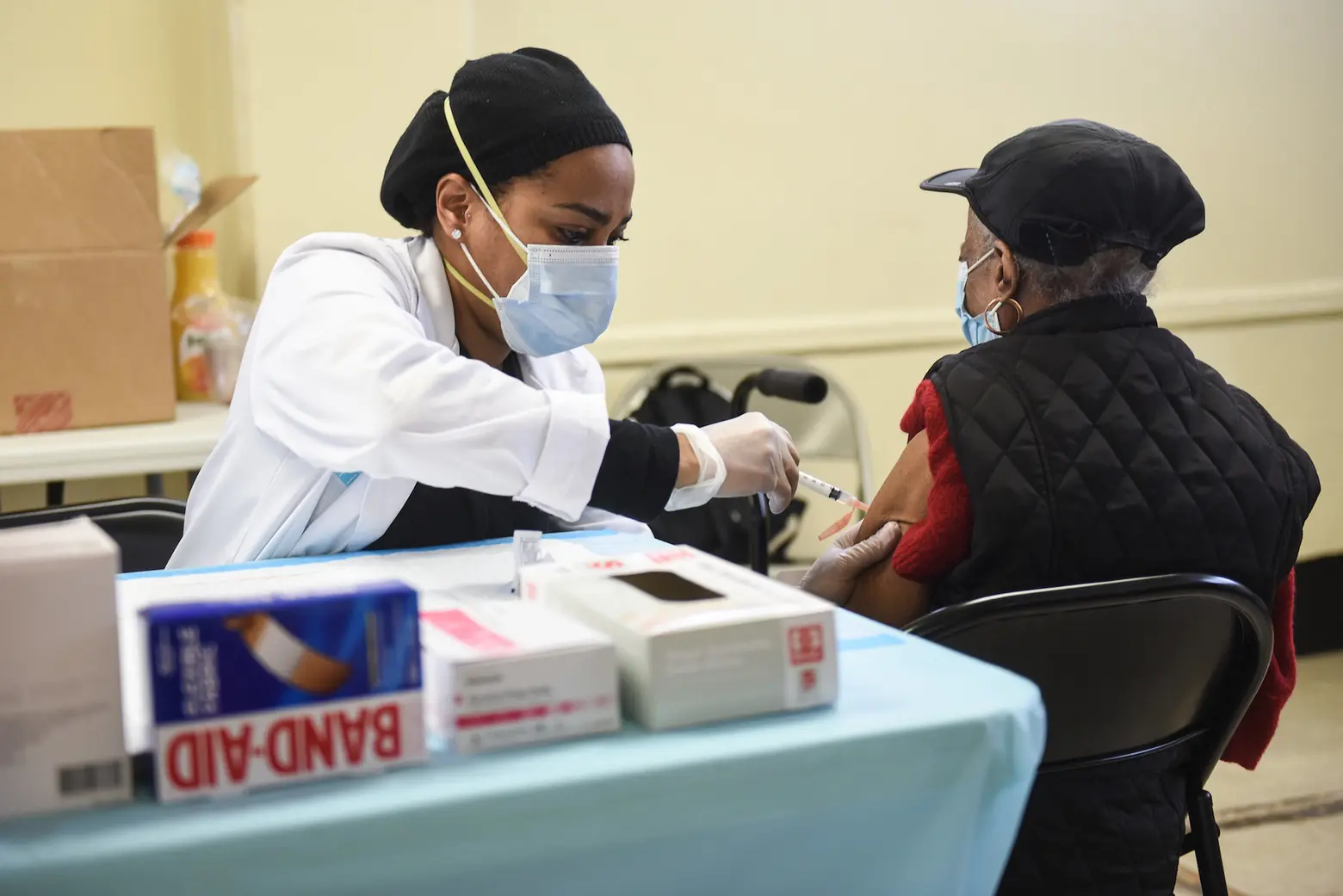 New York City on Thursday launched an effort to vaccinate homebound seniors by going door to door at select residential buildings. With this week's arrival of the Johnson & Johnson vaccine, which requires a single shot and remains stable in a regular refrigerator, Mayor Bill de Blasio said the vaccine will "revolutionize" the city's fight against the coronavirus. Teams deployed by the FDNY started vaccinating seniors in Co-op City in the Bronx on Thursday and will move to Brighton Beach on Friday.
"The arrival of the Johnson & Johnson vaccine will revolutionize our vaccine effort," de Blasio said. "Today we are bringing shots directly to our homebound seniors, making sure vaccines go to those who need them the most."
The city is working with the Department for the Aging, home health care agencies, and meal delivery programs, to identify seniors aged 65 and older who cannot leave their homes and who do not have access to a vaccination program.
The city plans to focus on naturally-occurring retirement communities across the city. According to DFTA Commissioner Lorraine Cortés-Vázquez, there are about 20,000 fully homebound older adults living in New York City. By the week of March 15, officials expect there to be 30 teams vaccinating 240 seniors per day.
De Blasio said on Thursday the city had 16,300 doses of the Johnson & Johnson vaccine in hand, with about "8,000 more in transit." Health Commissioner Dr. Dave Choksi said about 71,000 doses of the Johnson & Johnson vaccine are expected for the first two weeks.
"Access is essential and we're putting every resource at our disposal to reach New Yorkers most at risk," Choksi said. "The best vaccine is the one you get, and the Johnson & Johnson (Janssen) vaccine will be a lifeline for homebound New Yorkers."
Fully homebound seniors living in NYC can express interest in the vaccination program here.
Three state-run mass vaccination sites this week started administering the Johnson & Johnson vaccine during overnight hours, including the Javits Center, Yankee Stadium, and the NY State Fairgrounds in Syracuse.
Yankee Stadium is open for Bronx residents only, with appointments made at Somosvaccinations.com or by calling  1-833-SomosNY. For Javits Center and Fairgrounds site, eligible New Yorkers should visit the state's "Am I Eligible" website or call the COVID-19 hotline at 1-833-NYS-4-VAX.
RELATED: